Martin Odegaard: The 8 games that made me
AFTER COMPLETING HIS FIRST CENTURY OF GAMES FOR THE CLUB, our number 8 reflects on the key matches that have shaped his time in north London so far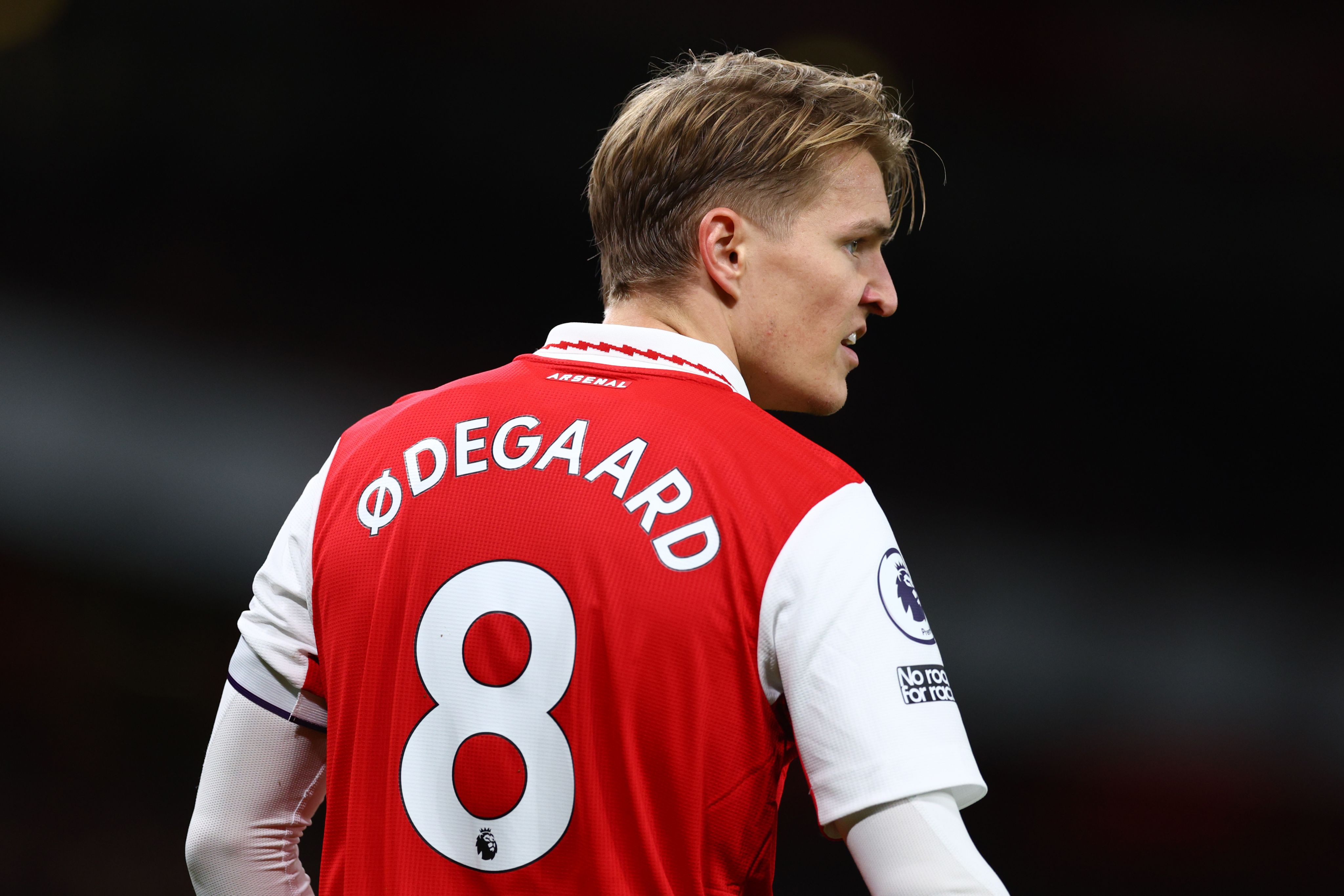 GAME 1
ARSENAL 0-0 MANCHESTER UNITED
JANUARY 30, 2021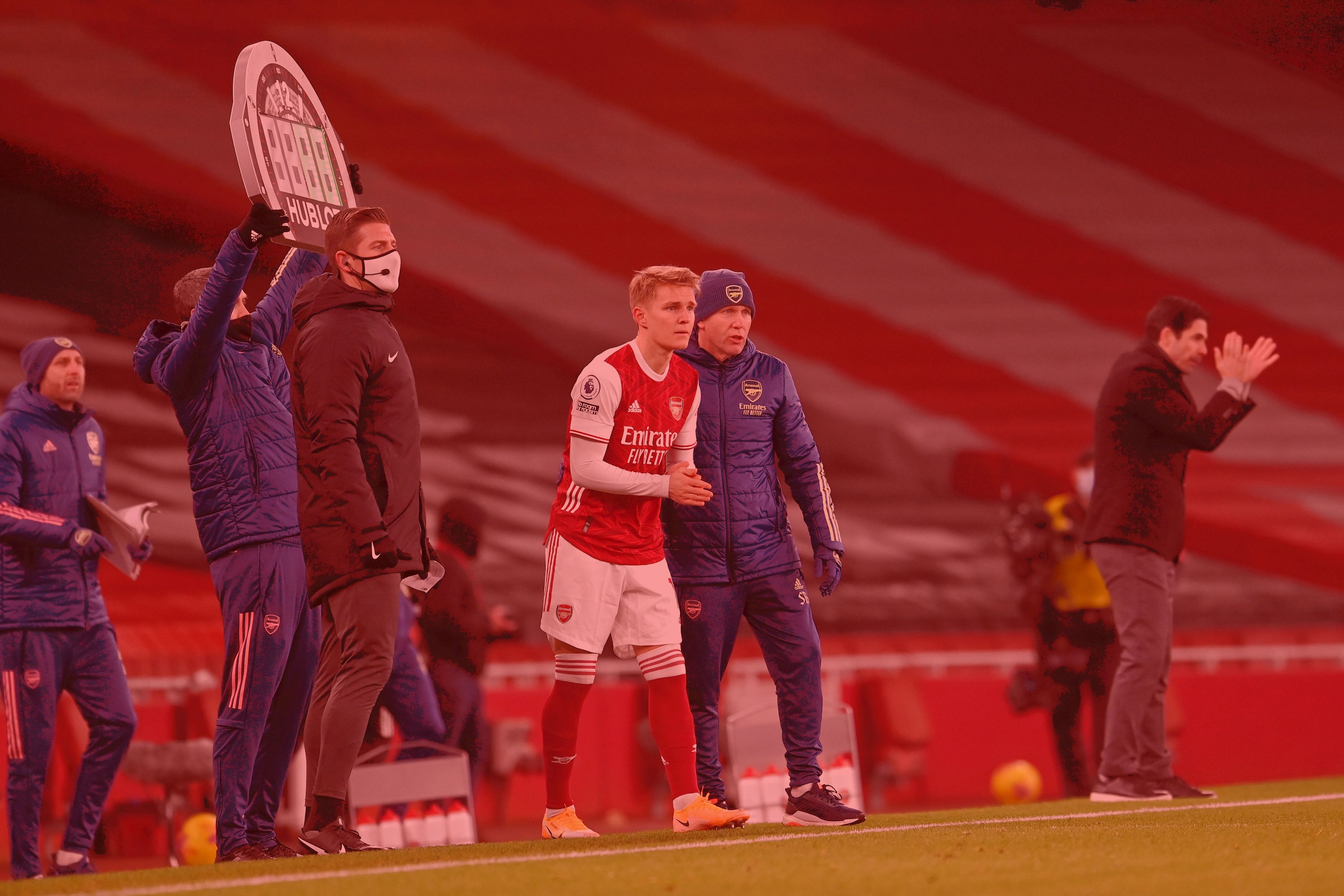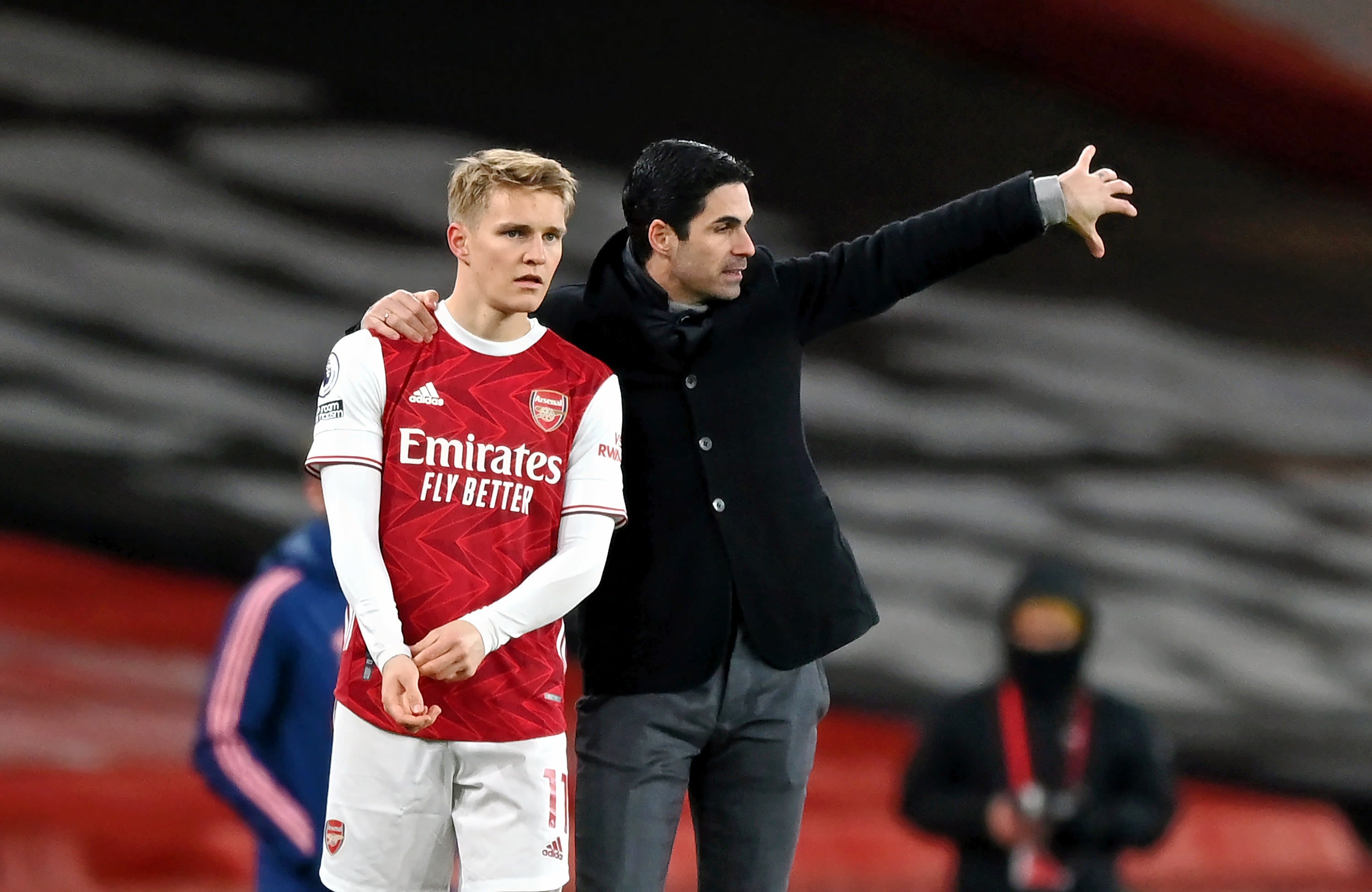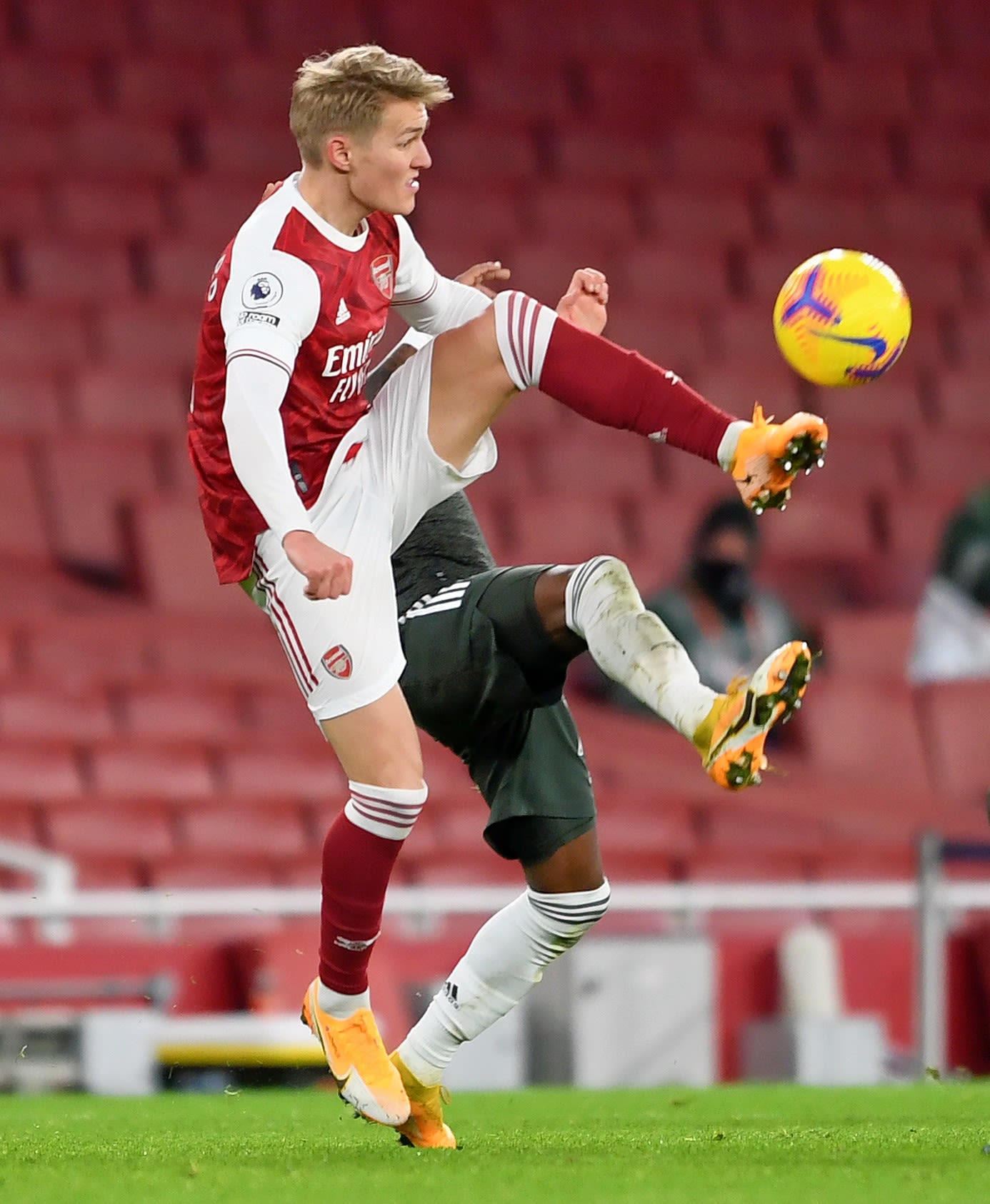 Item 1 of 4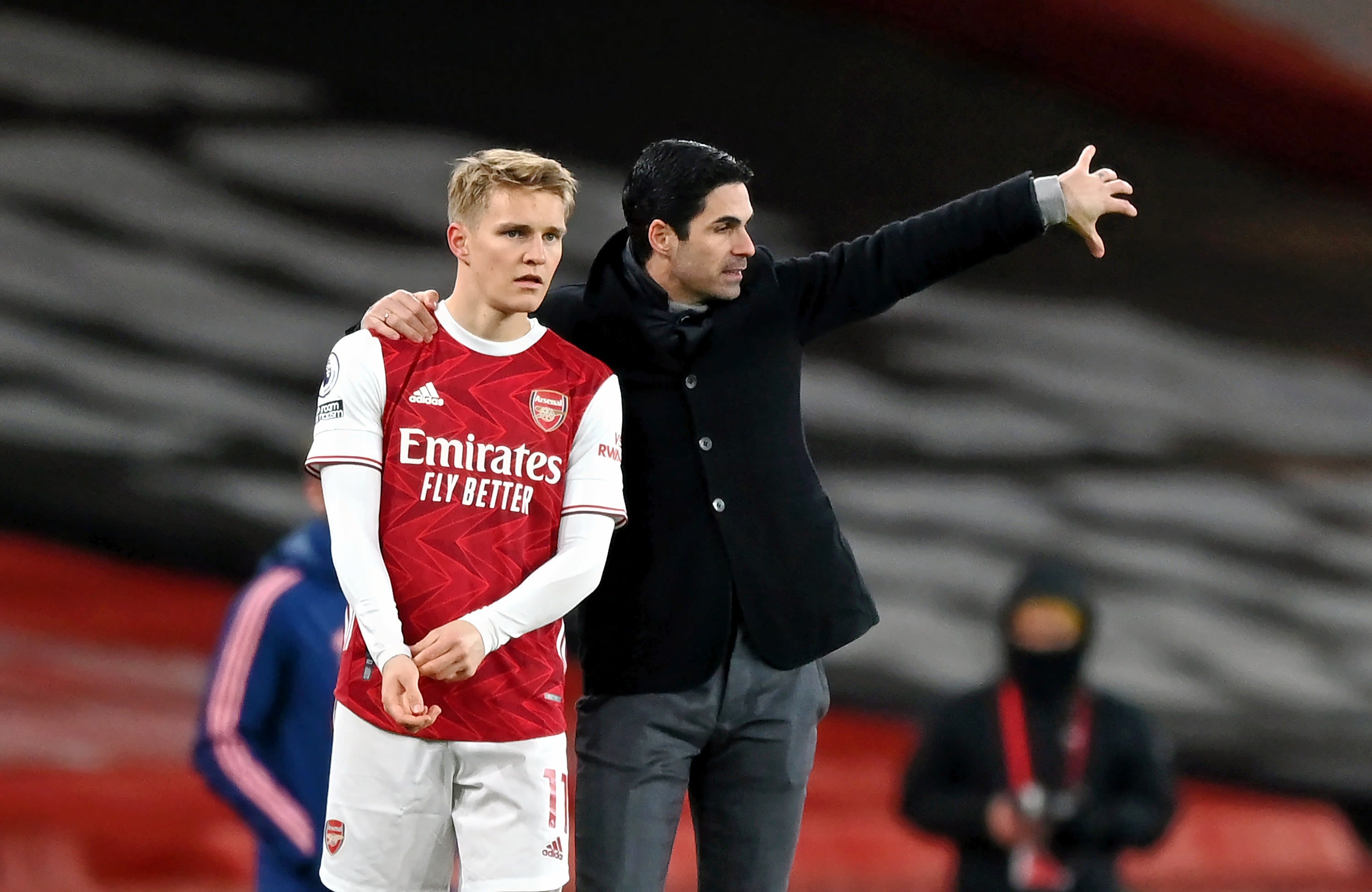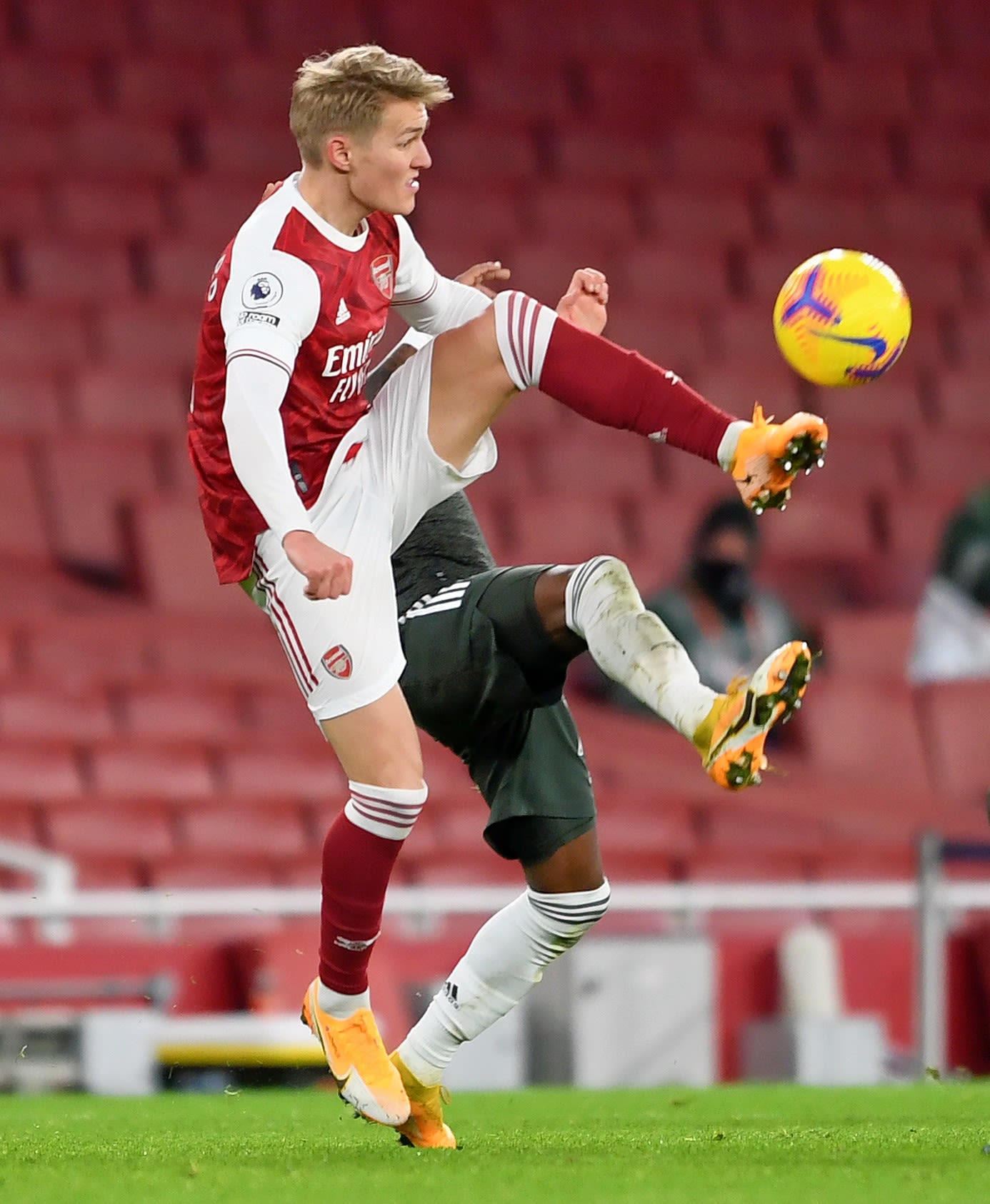 Three days after arriving on loan from Real Madrid, Martin was thrust into the thick of Premier League action - against Manchester United no less. Thrown into the fray by Mikel Arteta after 83 minutes, it was a first - albeit strange - taste of life in England with the country still in a Covid-19 lockdown.
"I watched Arsenal a lot growing up. I came to the club when I was 15 and I remember the Emirates was so nice, so to finally play there was a dream come true.
"We didn't have supporters in the stadium at the time which was a shame, but it was just a really nice moment.
"So much has changed since then; it feels like a different time. We've done so much in two years, so it's good to see the progression for the team, and myself."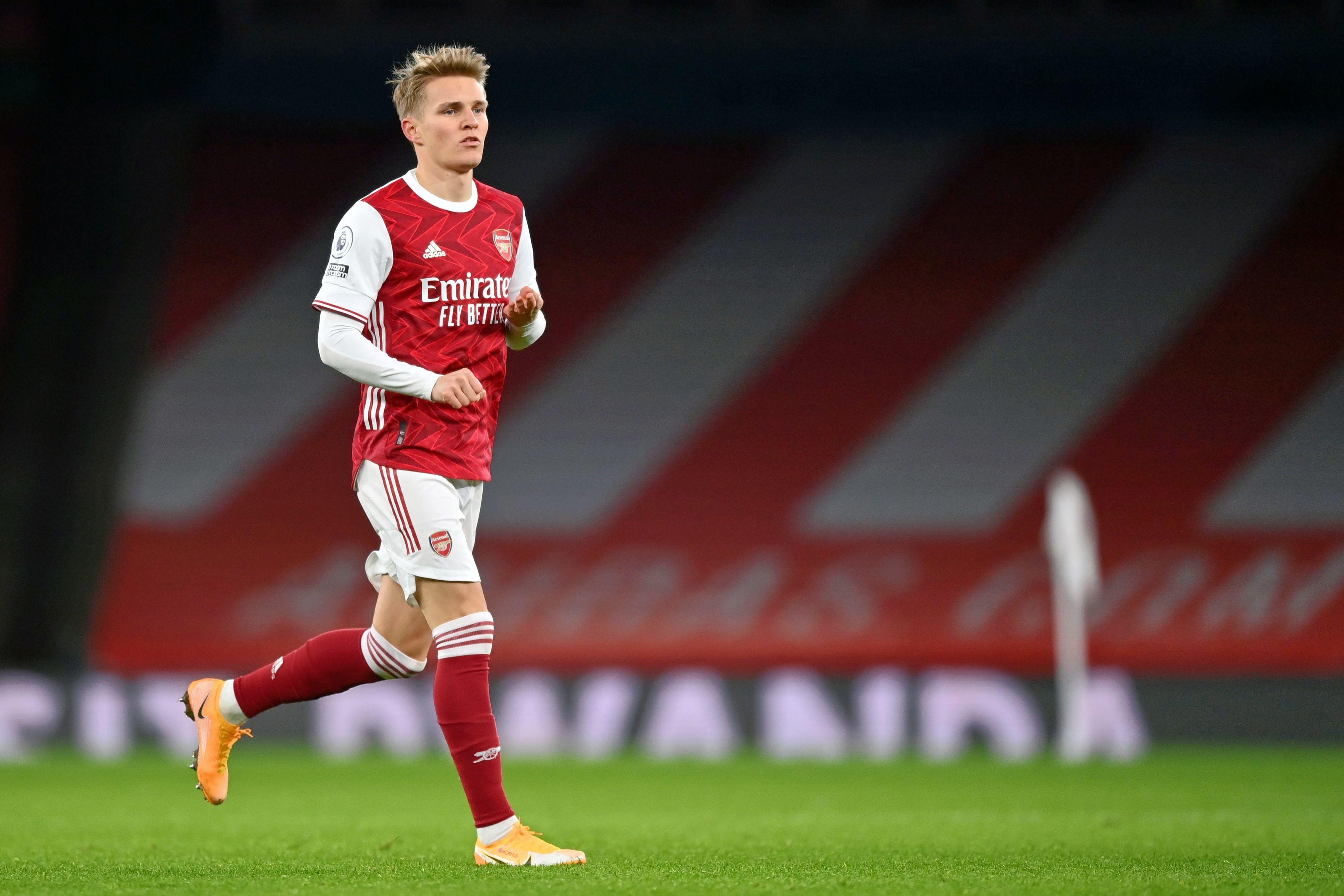 GAME 10
ARSENAL 2-1 TOTTENHAM HOTSPUR
MARCH 14, 2021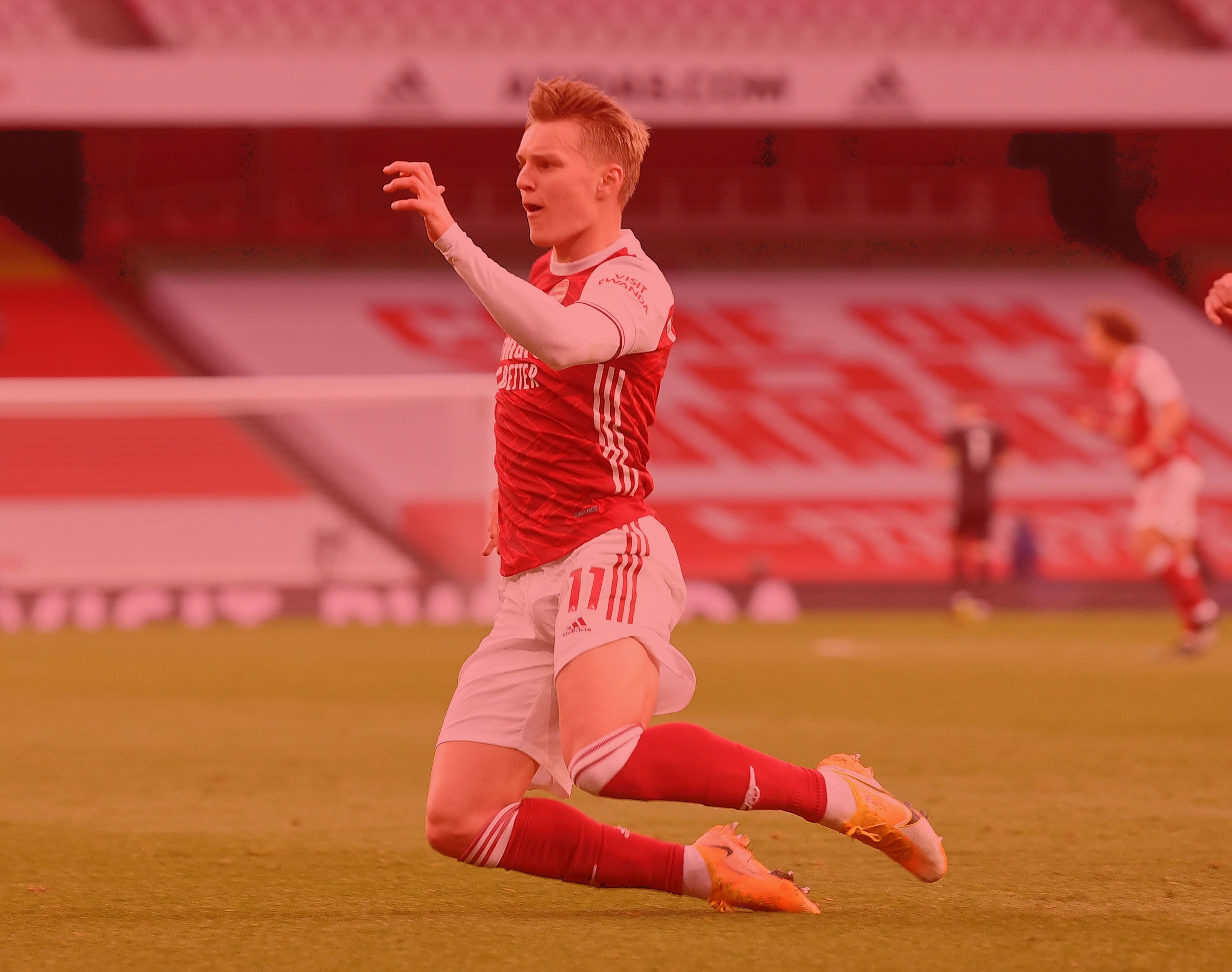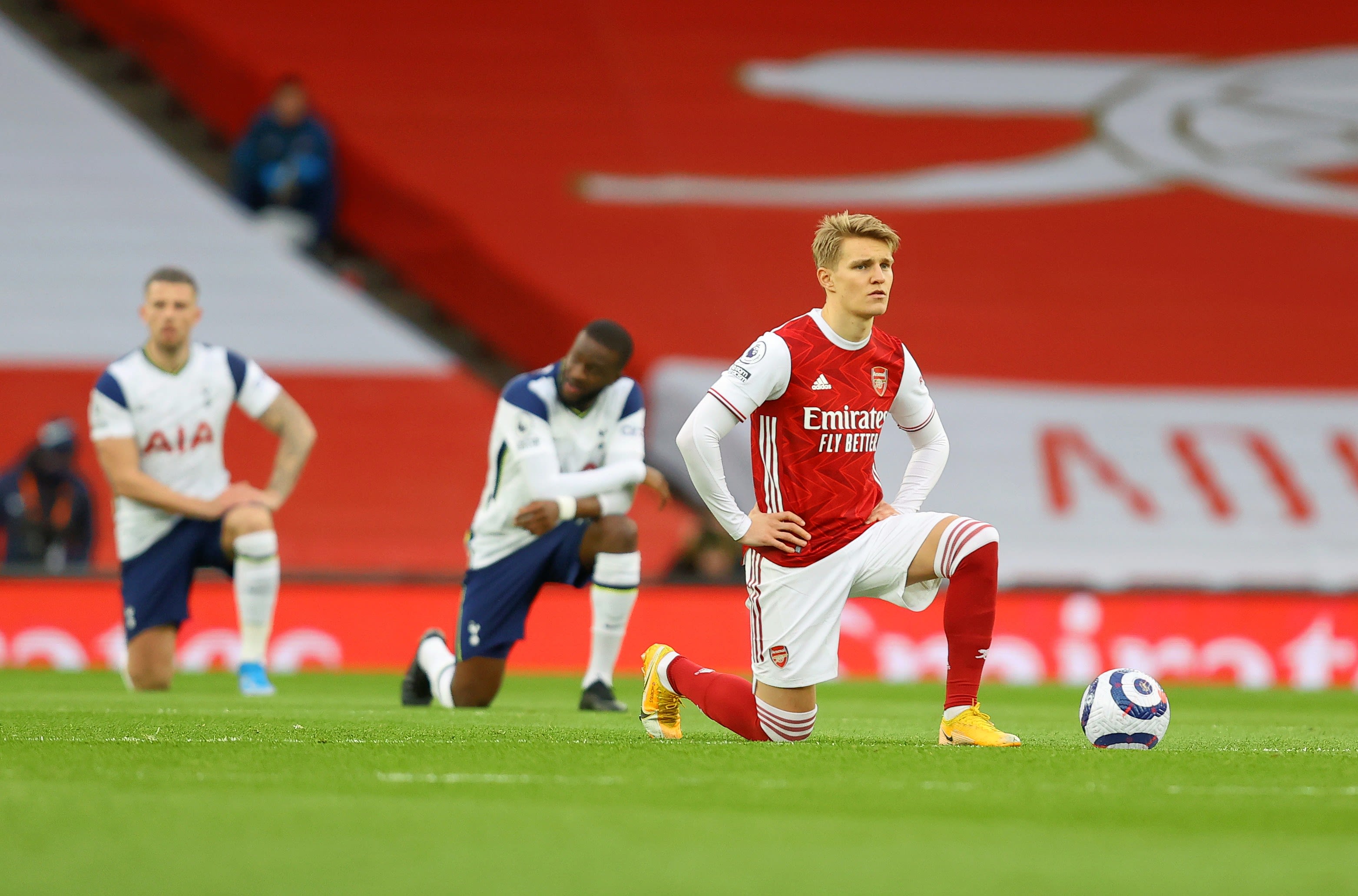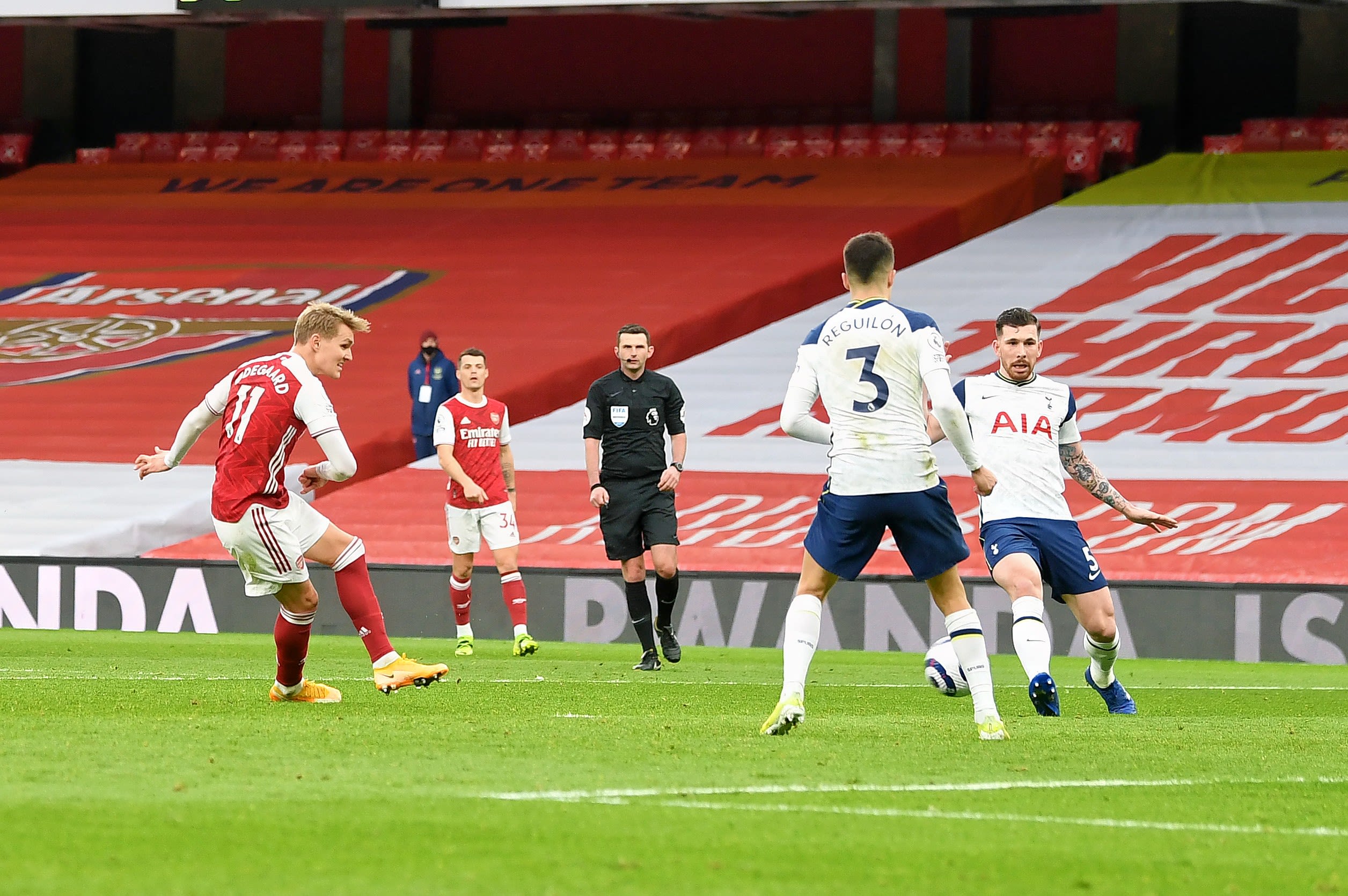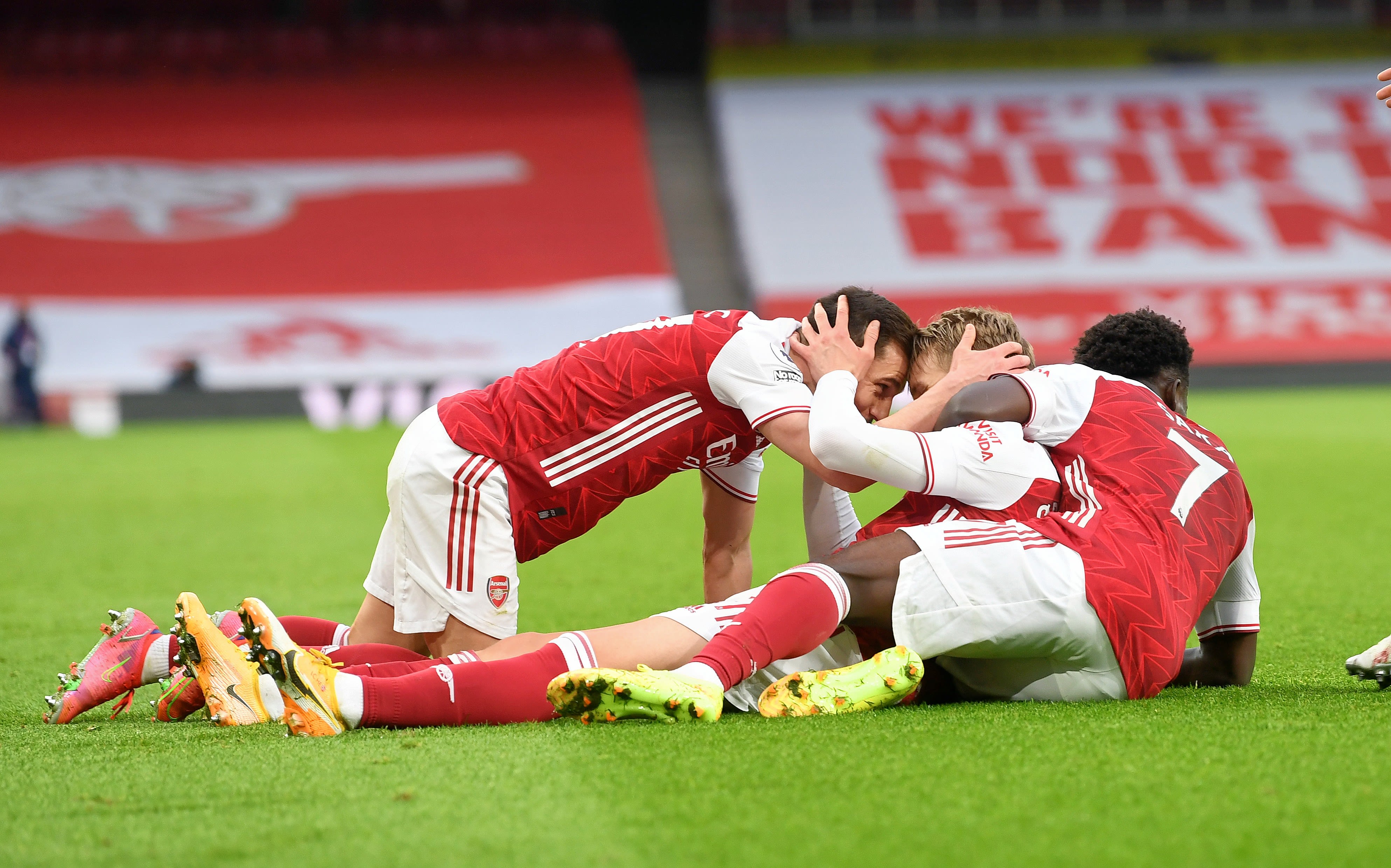 Item 1 of 4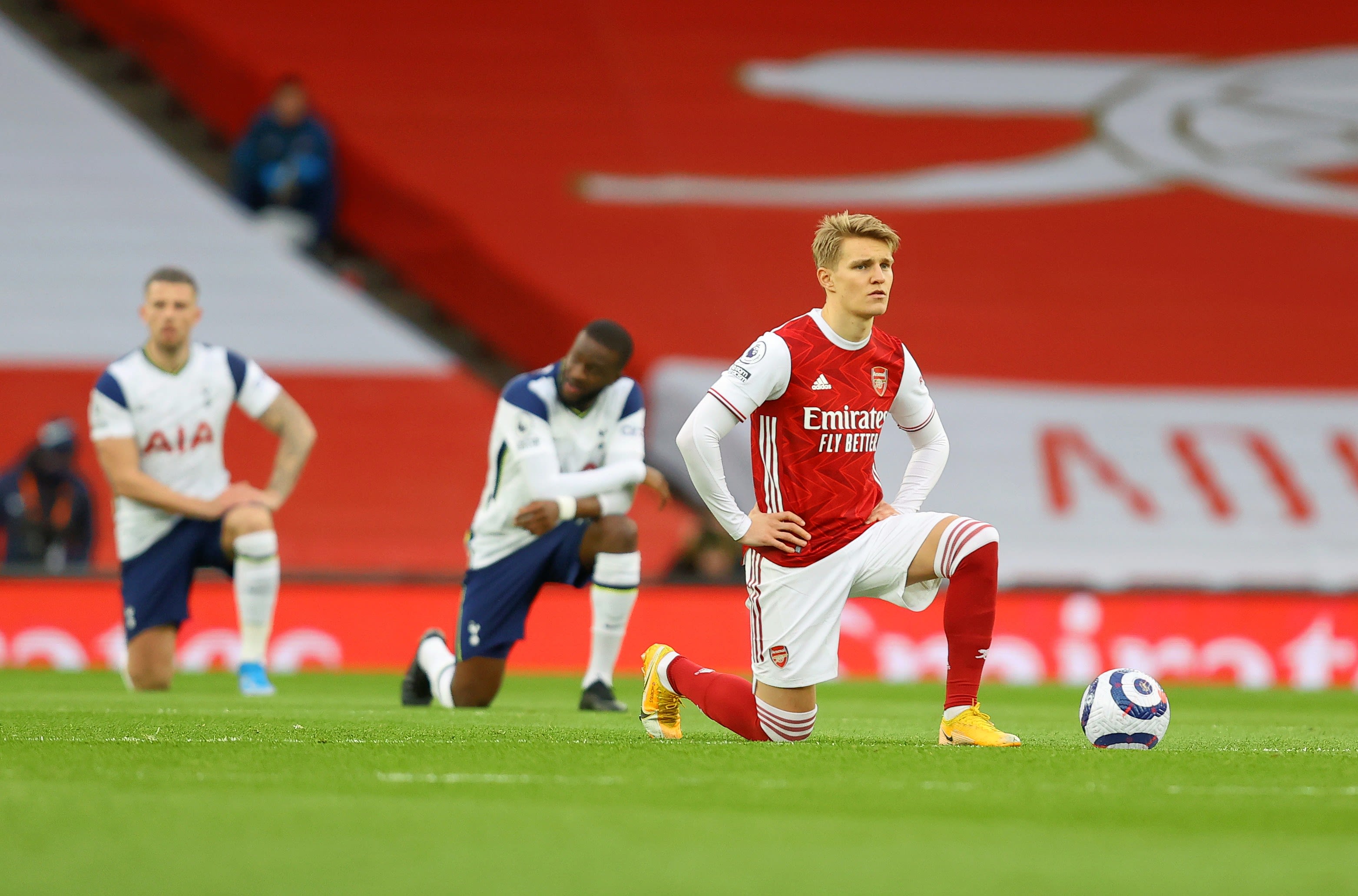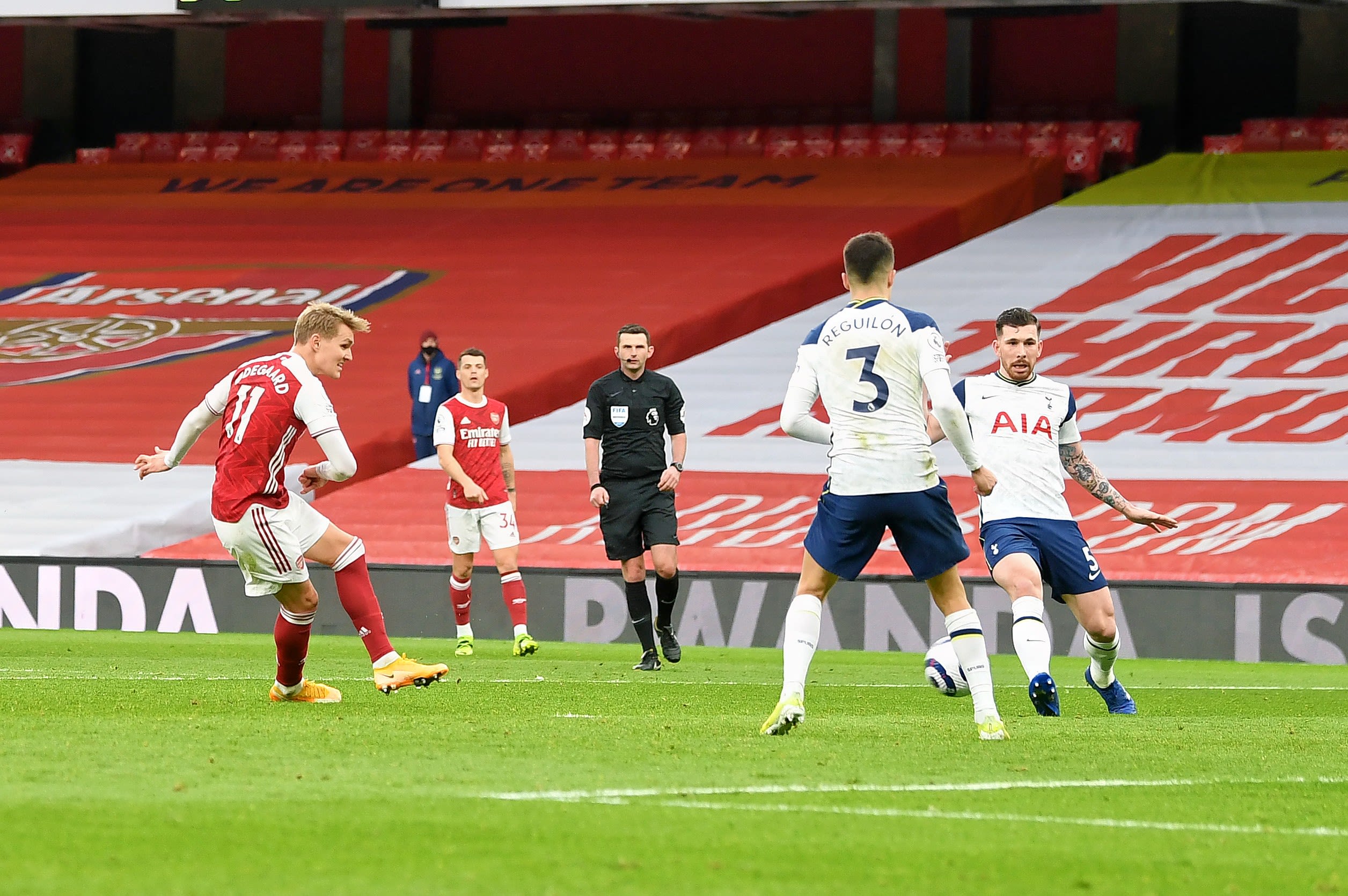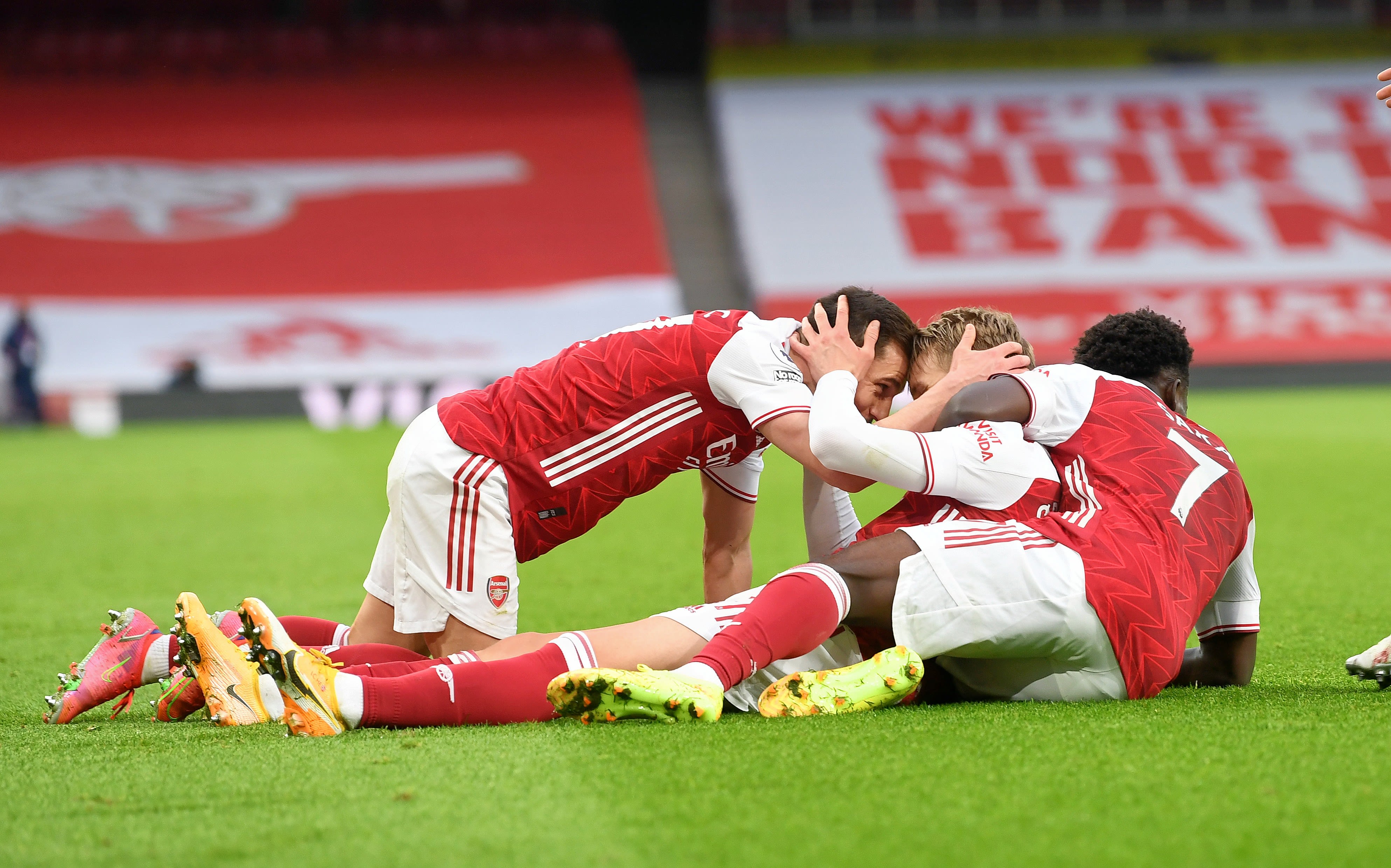 If you were to choose the perfect time to score your first Premier League goal as an Arsenal player, it would almost definitely be in a win against Tottenham. This was a derby day with a difference, but it was a rivalry Martin quickly understood - and made his mark on.
"Everything was just strange at this time. Playing in empty stadiums meant everything was just a bit dead compared to the adrenaline you always get.
"But before this game, I still got that feeling going into the training ground, talking to people who have been at the club for a long time. You saw the supporters on social media and you could feel the tension even though they weren't there.
"You felt straight away that it was something special. To score in my first derby and get my first Premier League goal was an amazing feeling and a very proud moment."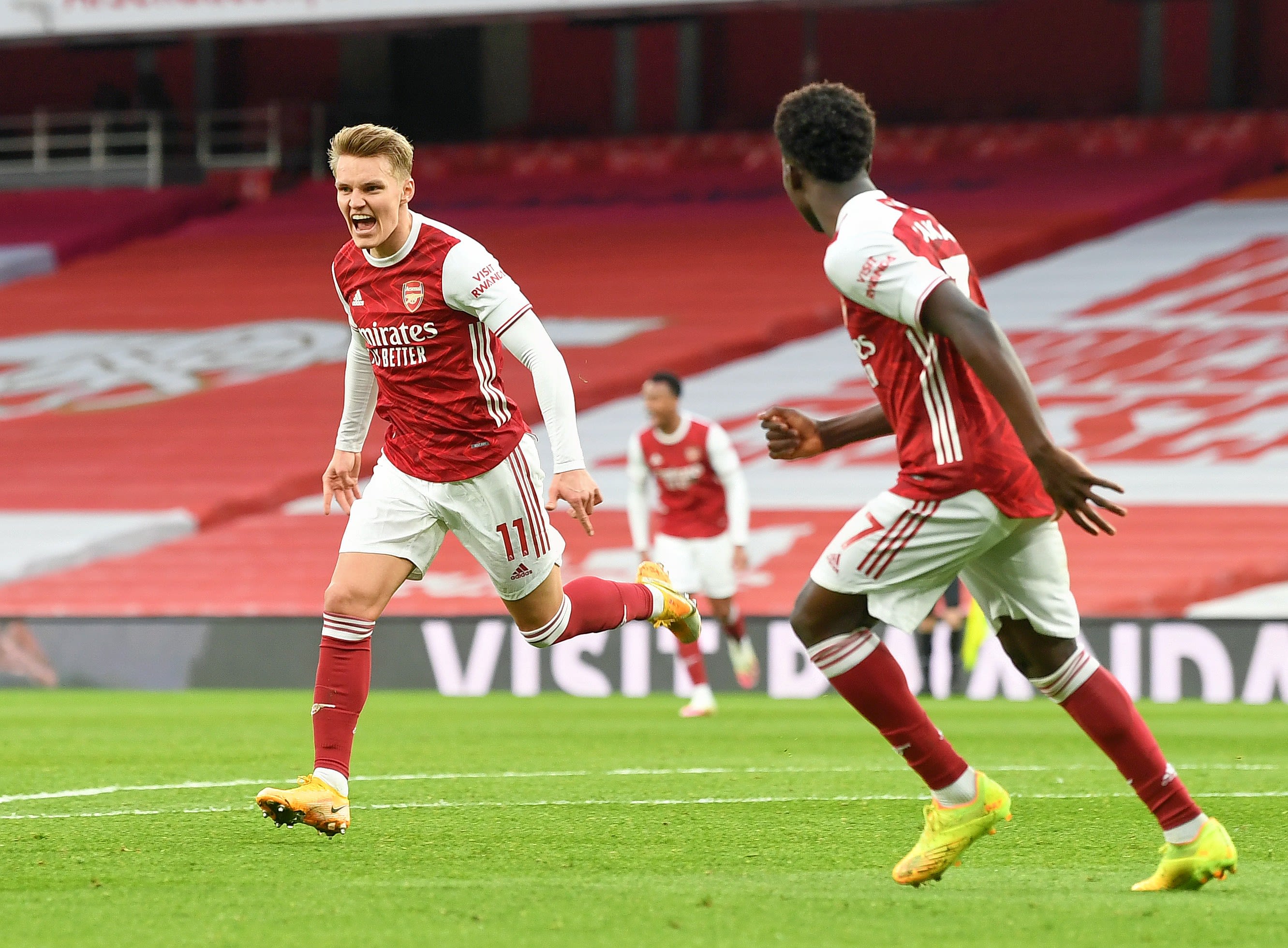 GAME 20
ARSENAL 2-0 BRIGHTON & HOVE ALBION
MAy 23, 2021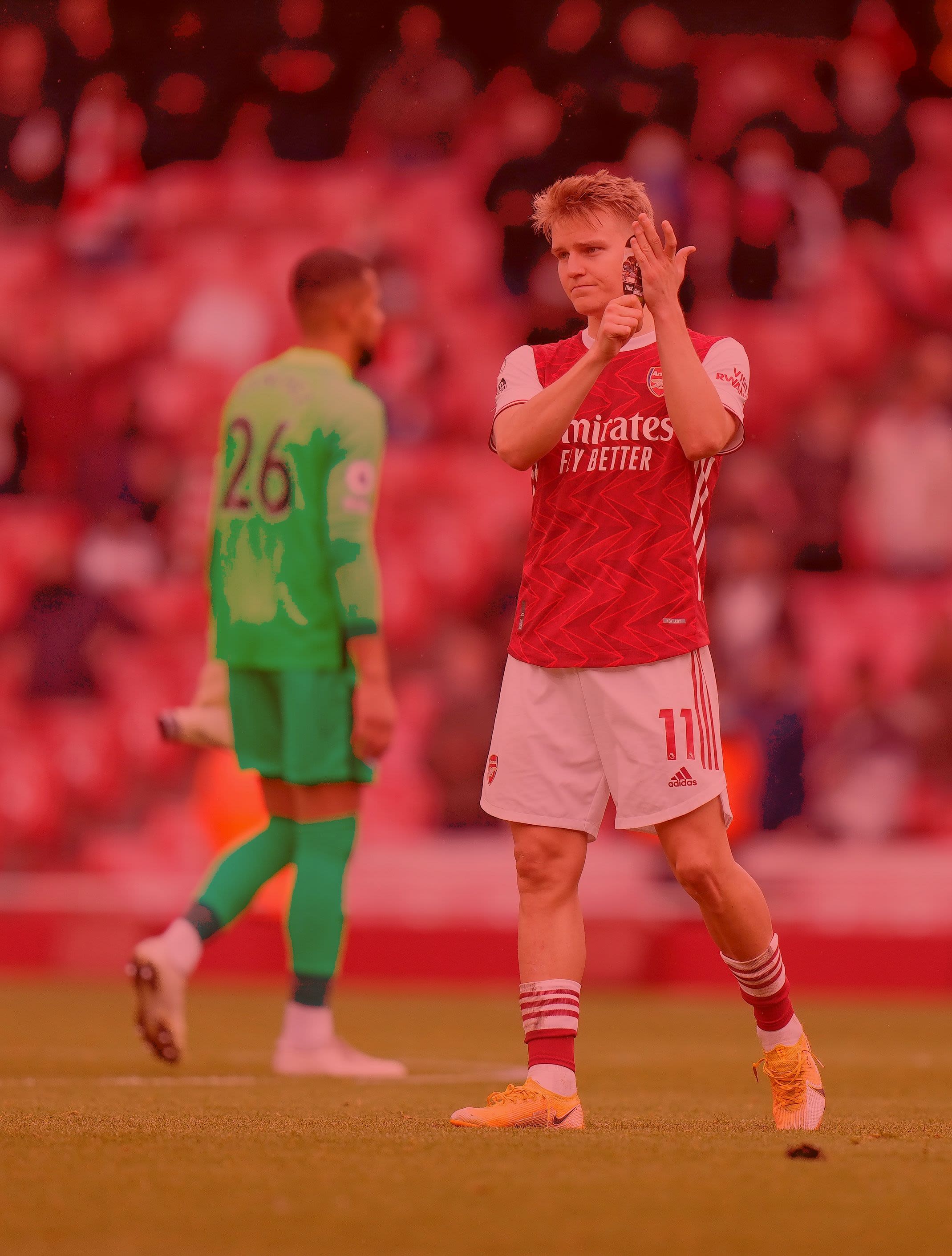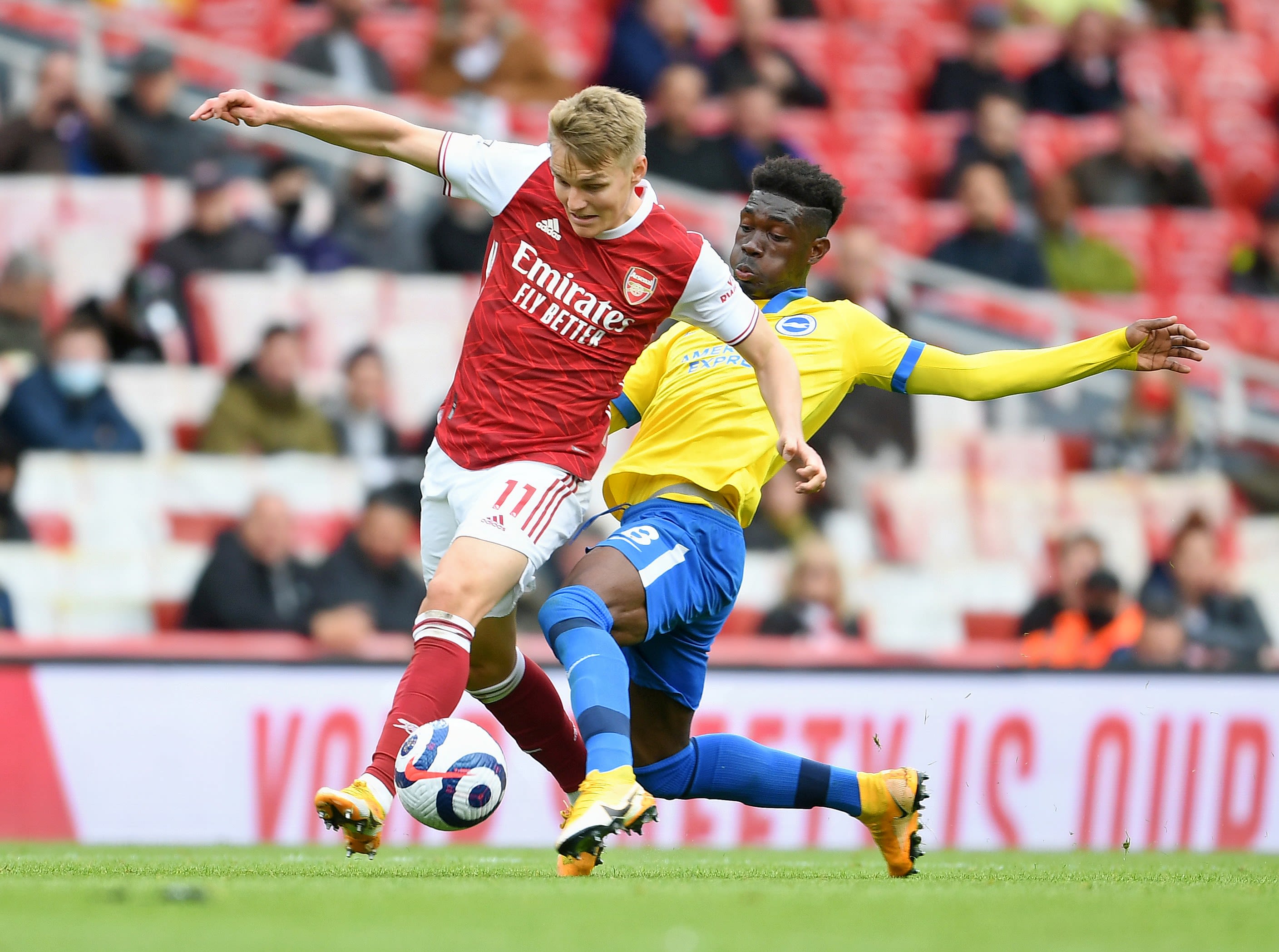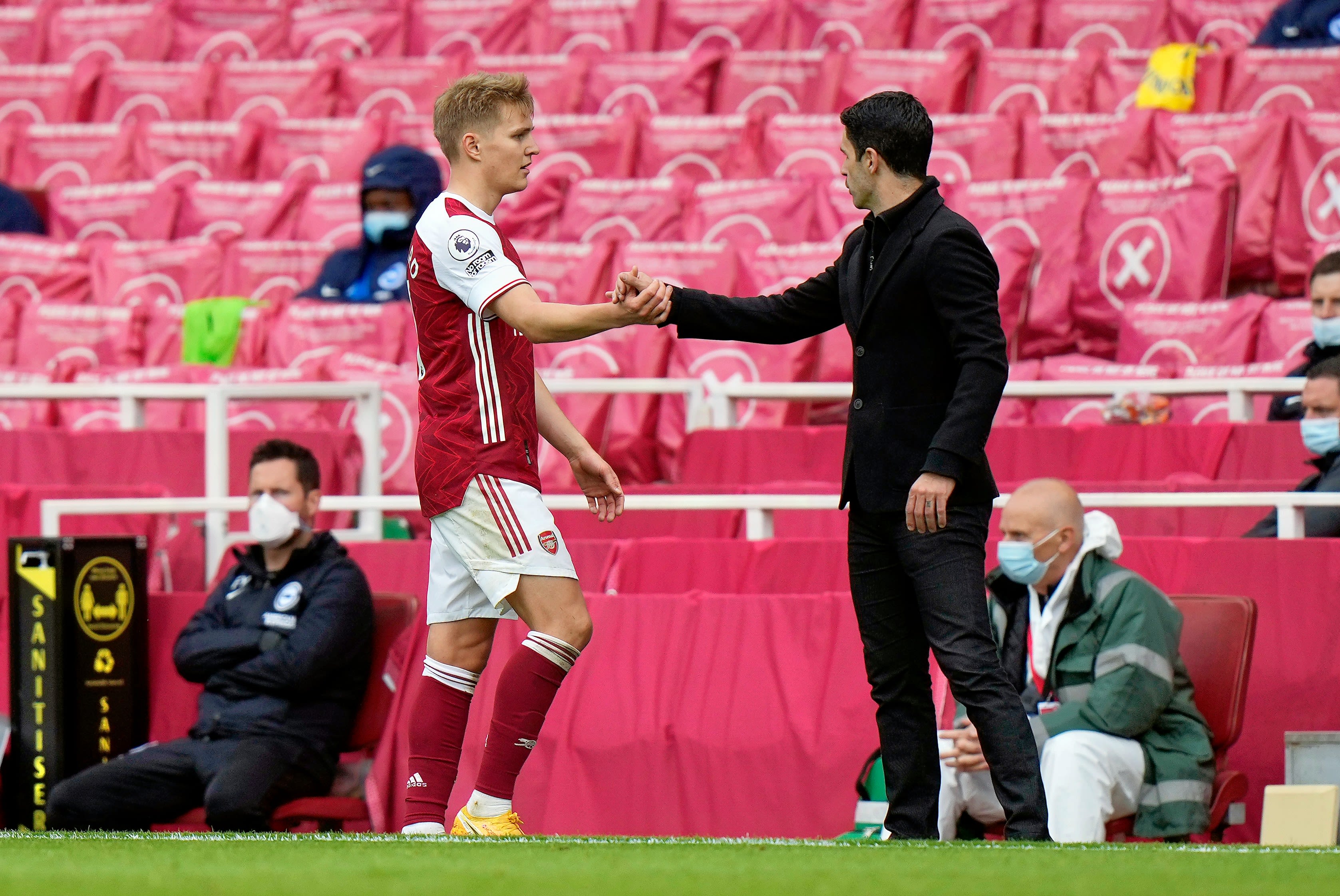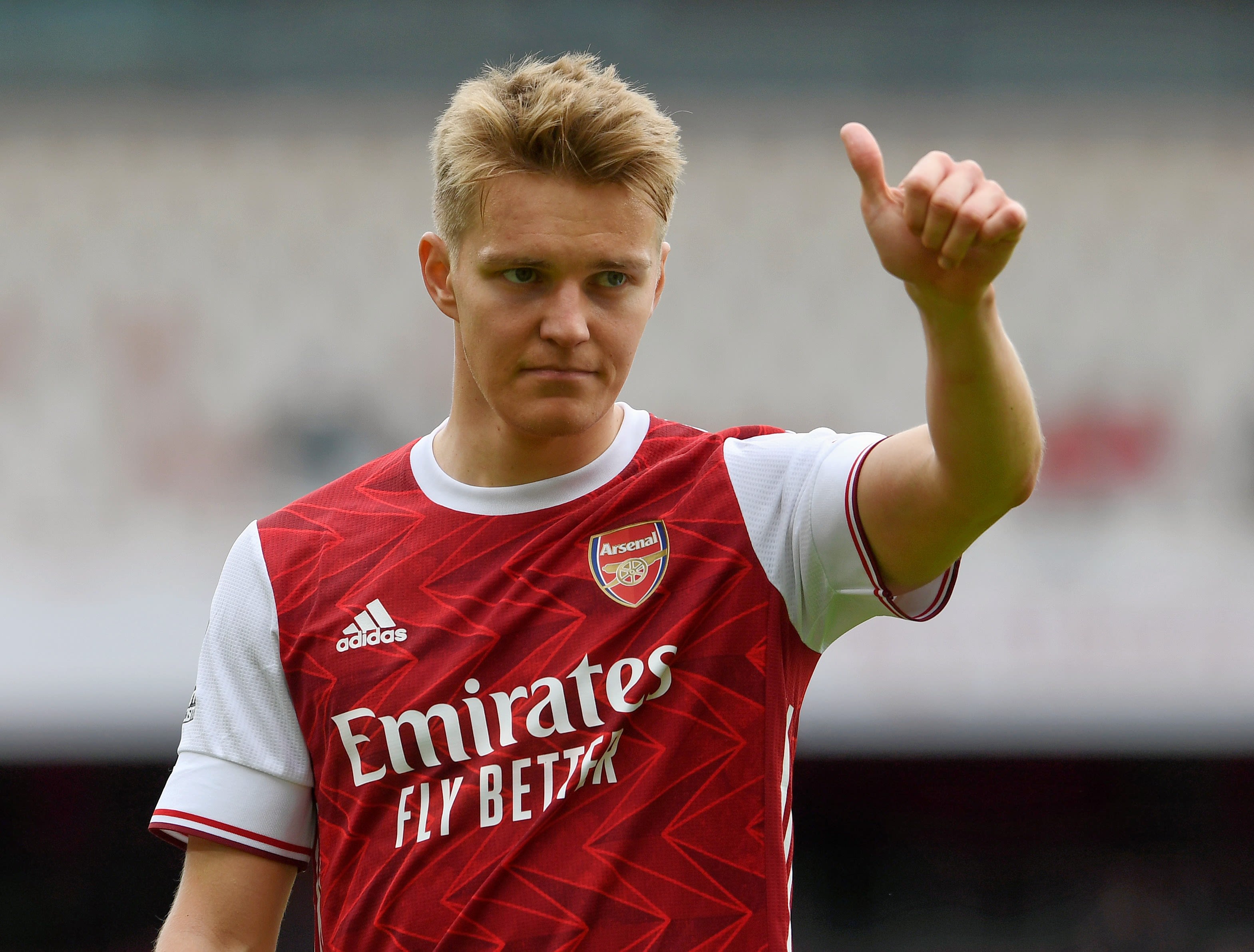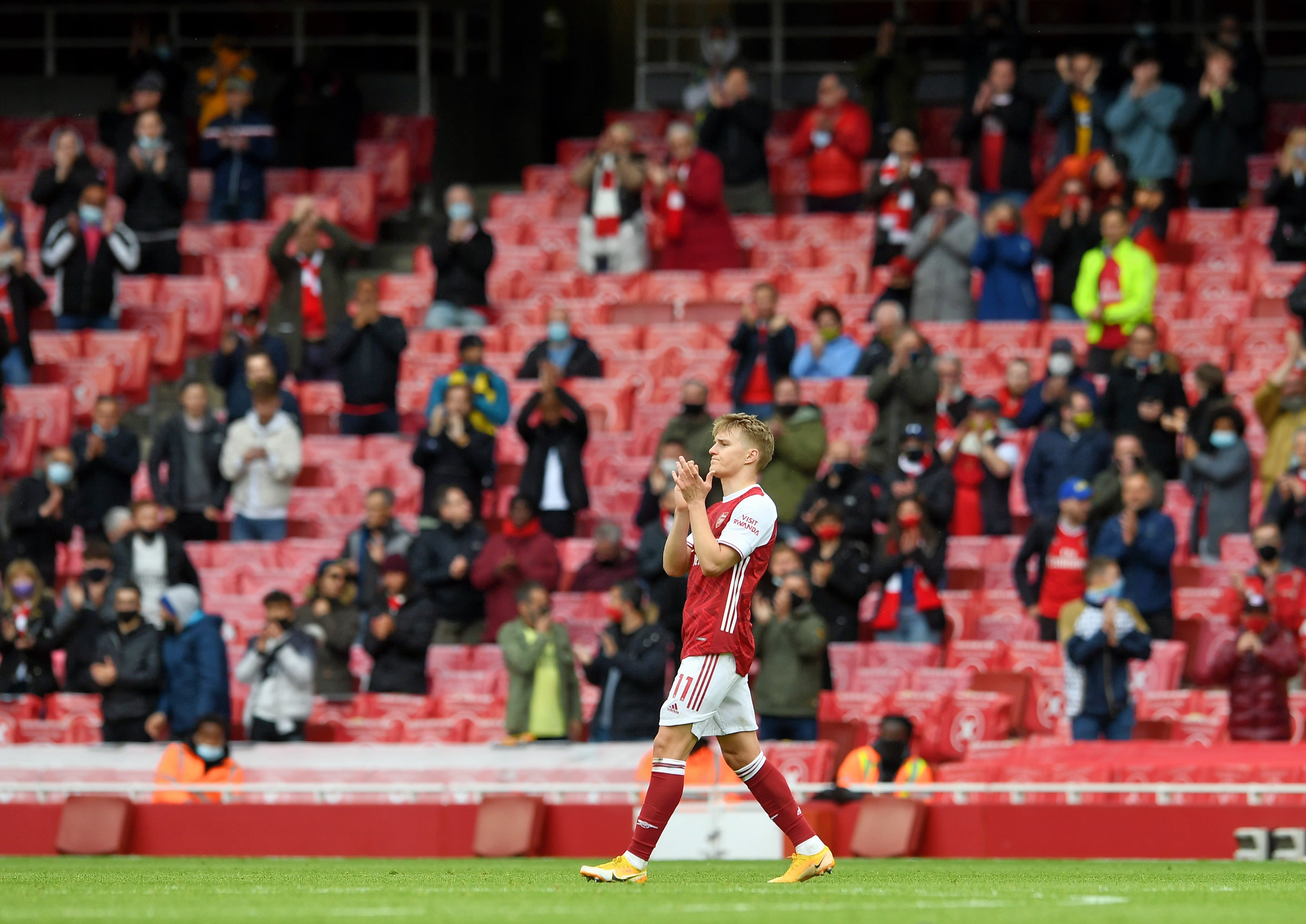 Item 1 of 4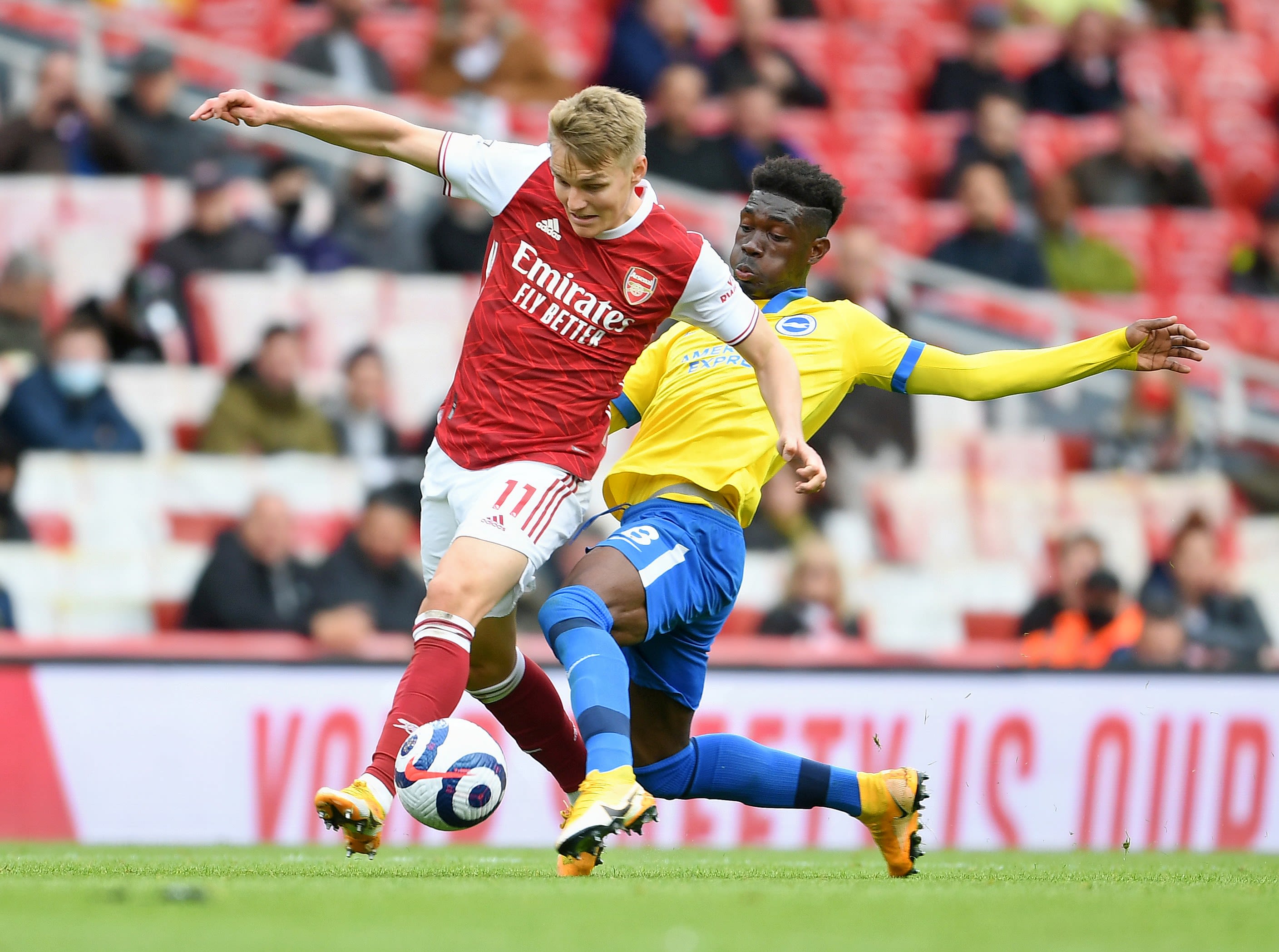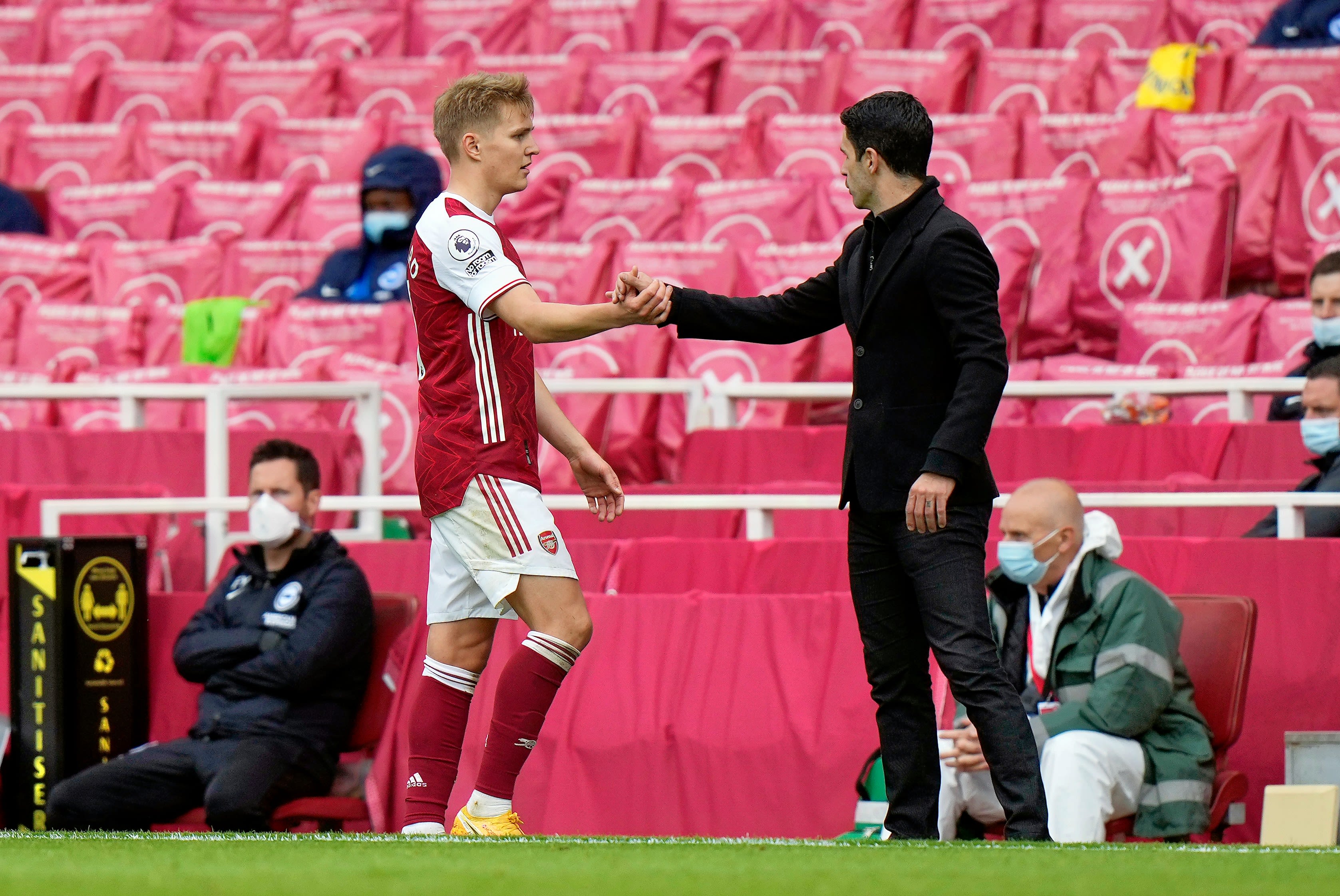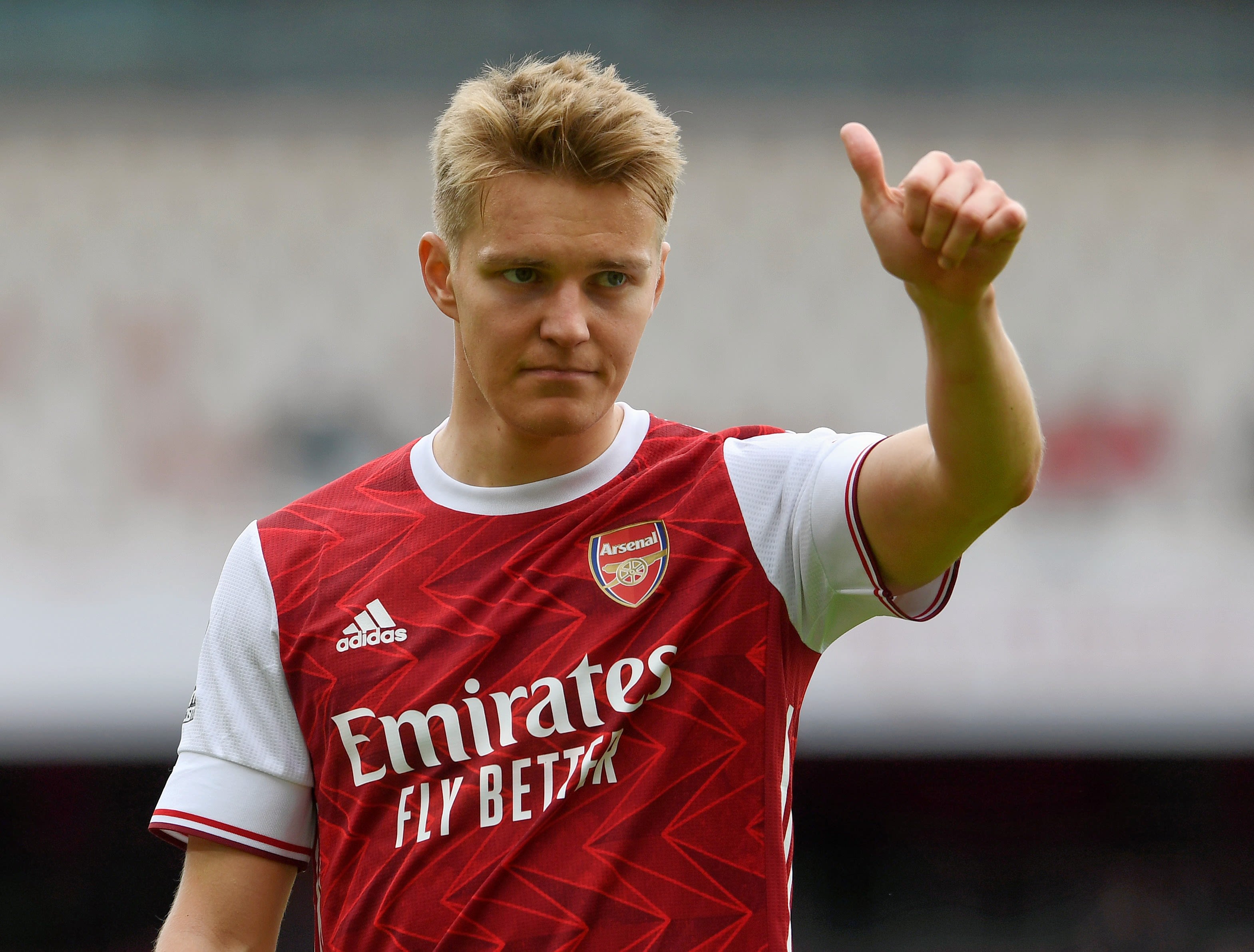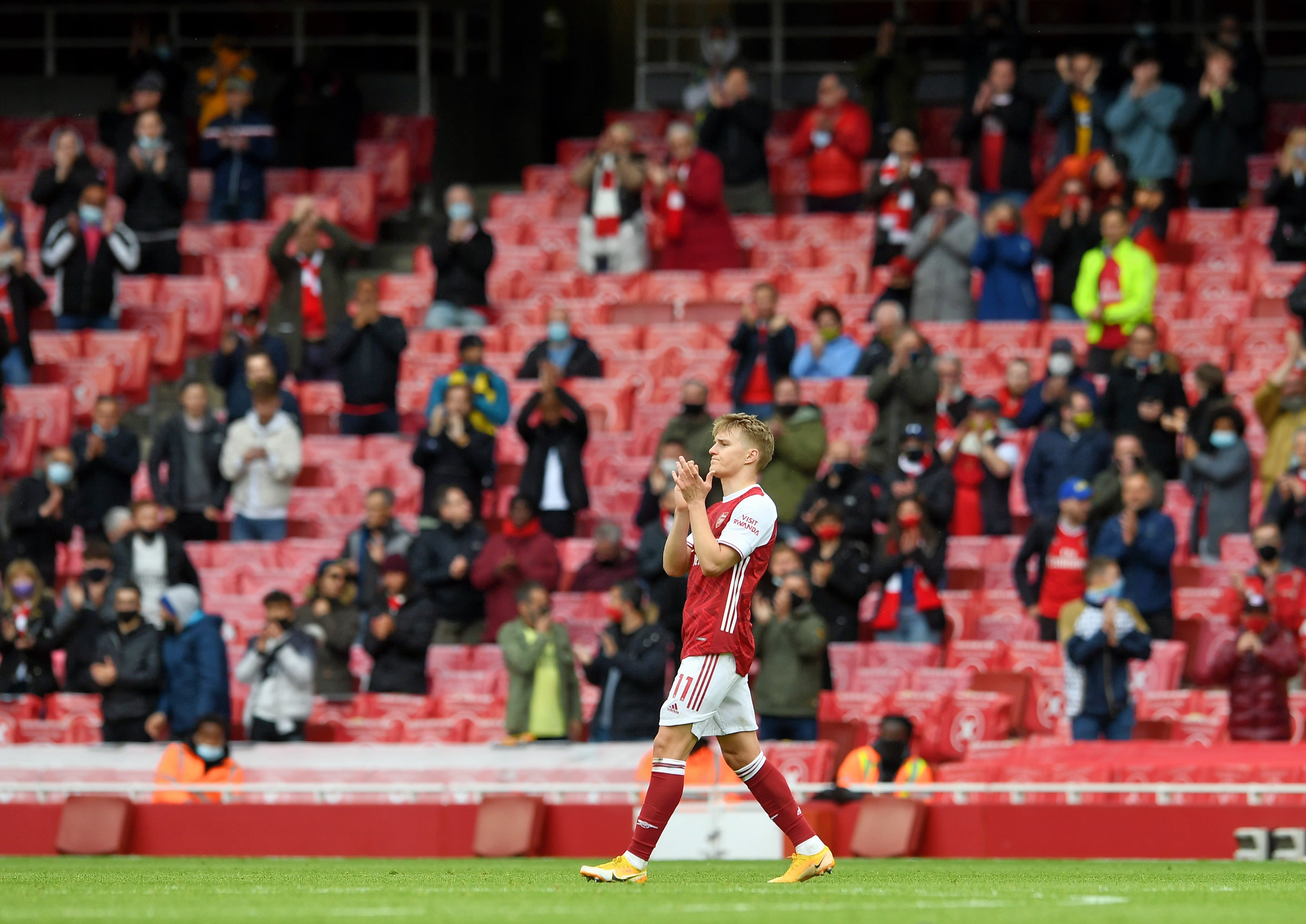 After five months in north London, things were working out well for Martin. Gooners were back at the Emirates for the final day of the season, but with his future in the balance, the midfielder didn't know if he was waving goodbye to them for the summer, or for good.
"It was strange because I wanted to stay, the club wanted me to stay, but Madrid owned me and wanted me to come back, so I didn't know if it was the last game.
"I think there were 10,000 supporters there, and I could tell how special it would be with a full stadium. After being in empty stadiums, playing in front of that number felt like a dream.
"At the end, it didn't feel like a goodbye but I went to say goodbye in case it was the case, so it was a very tricky situation. My intention, and what I wanted, was always to stay here."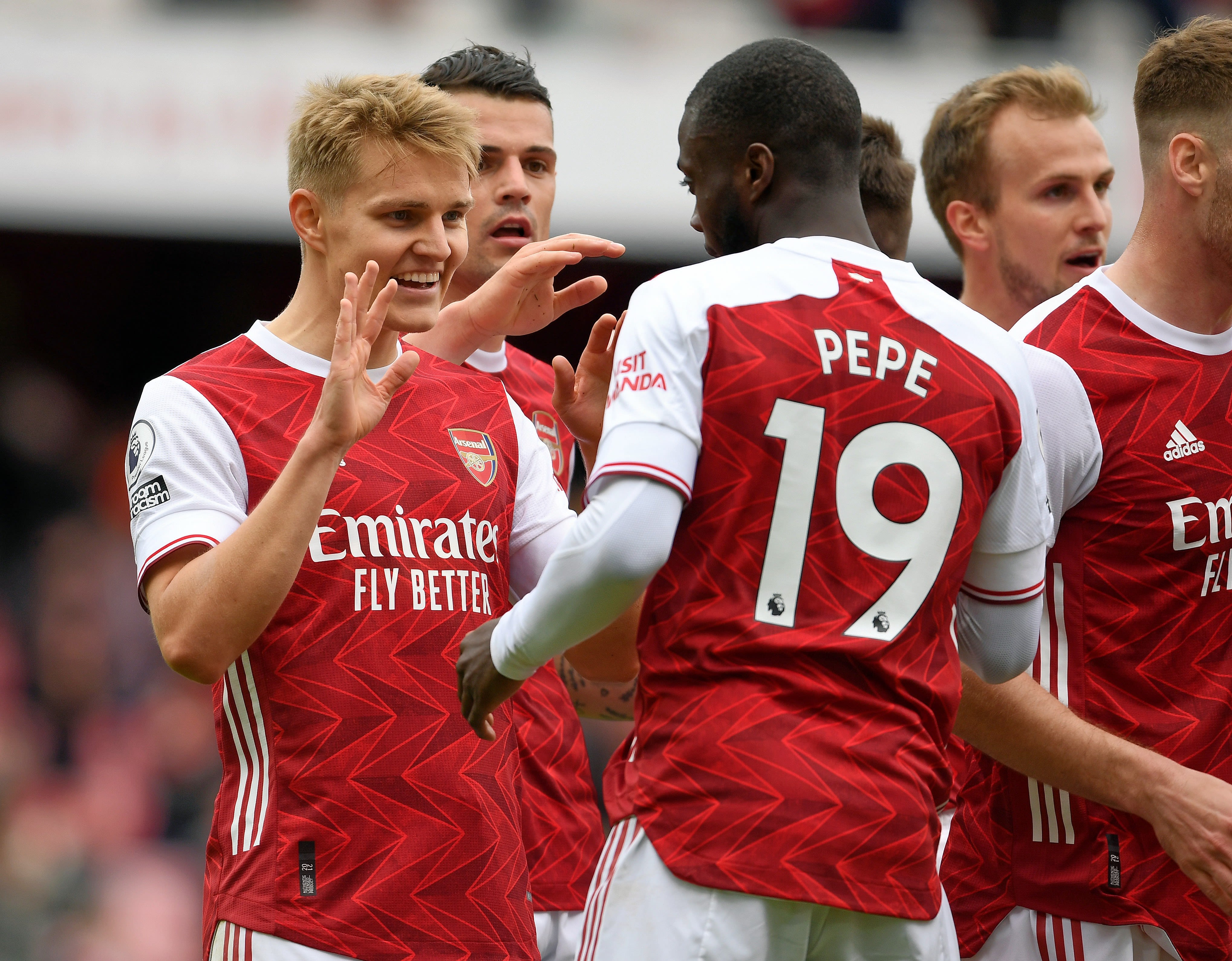 GAME 53
SOUTHAMPTON 1-0 ARSENAL
APRIL 16, 2022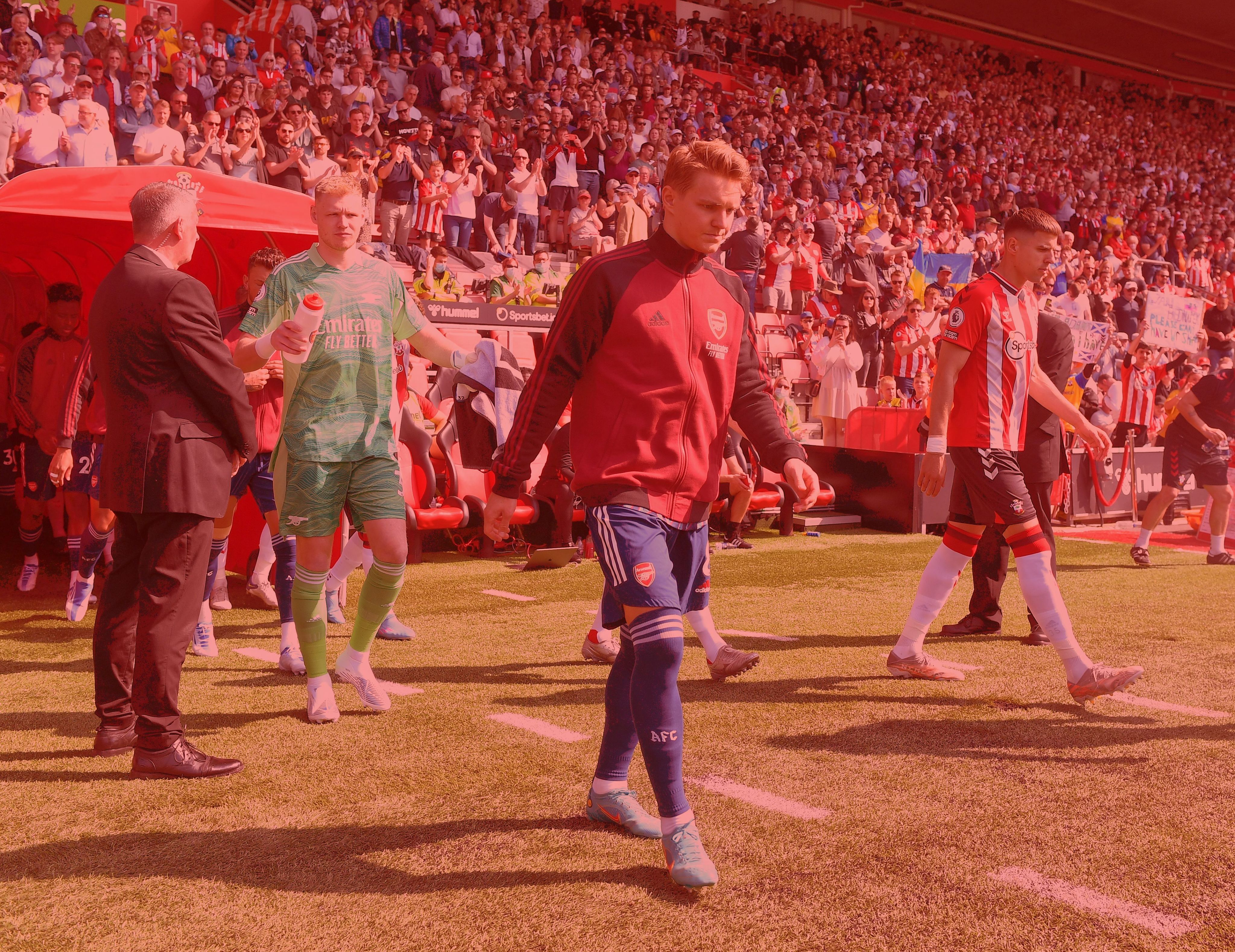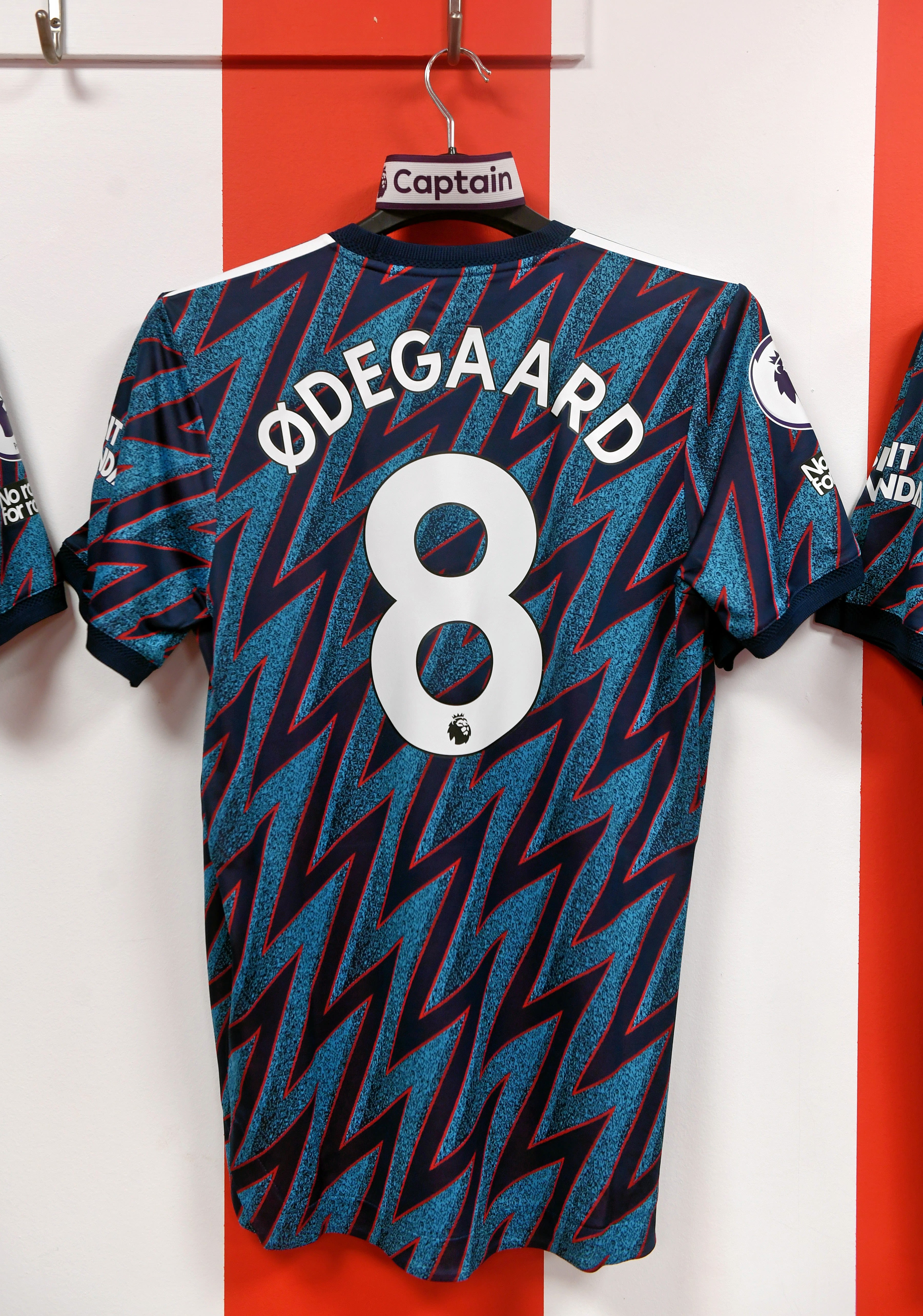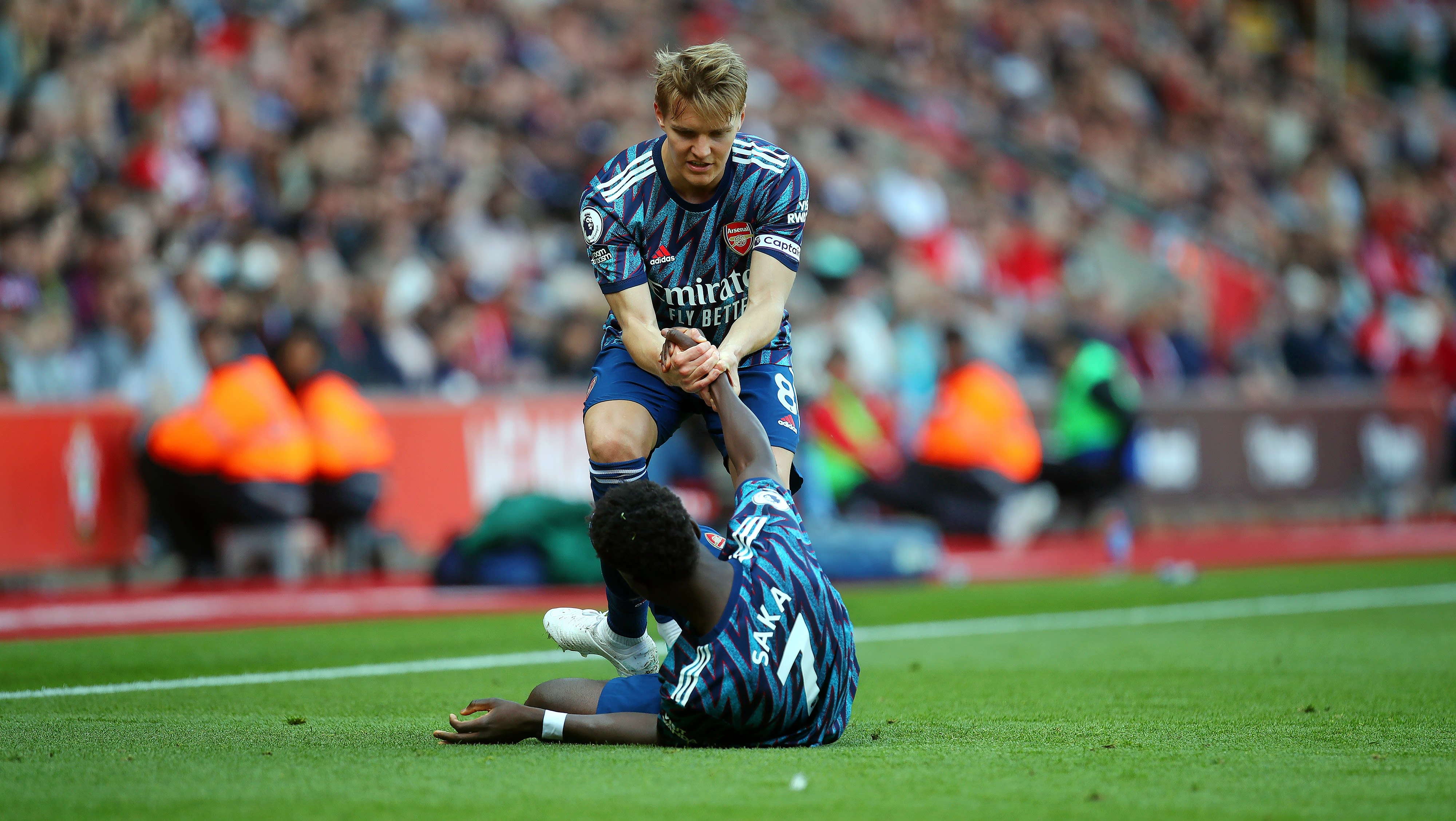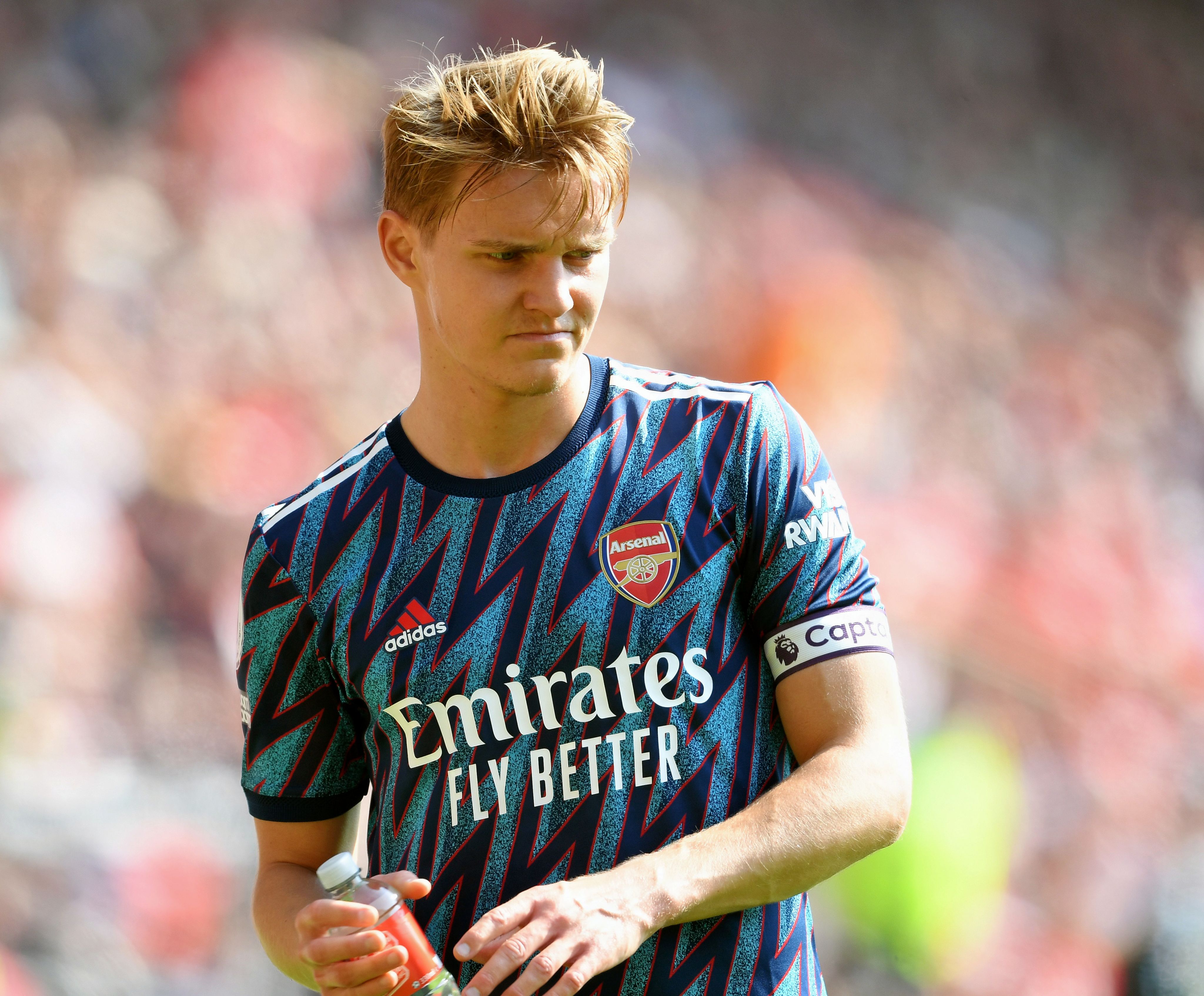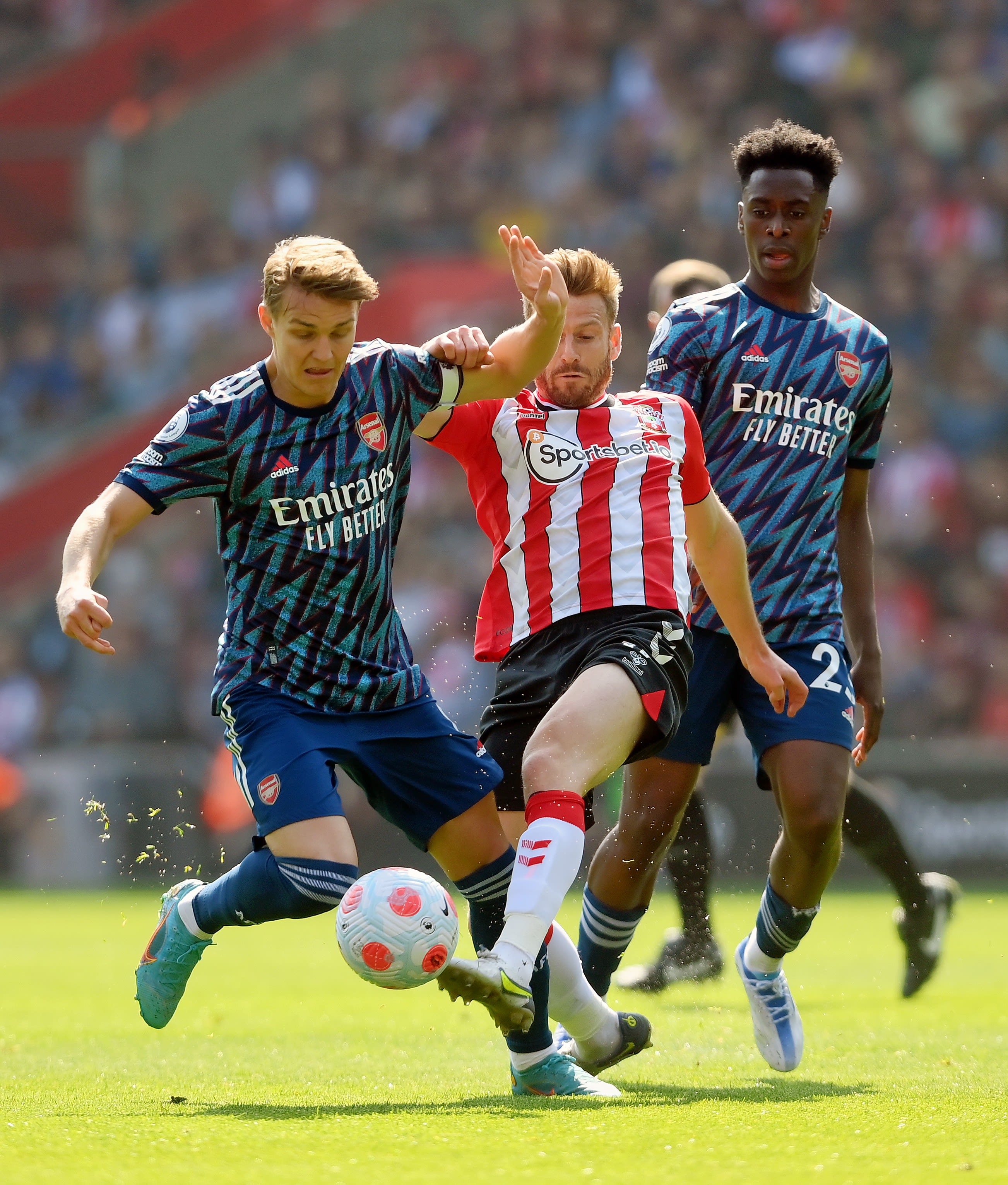 Item 1 of 4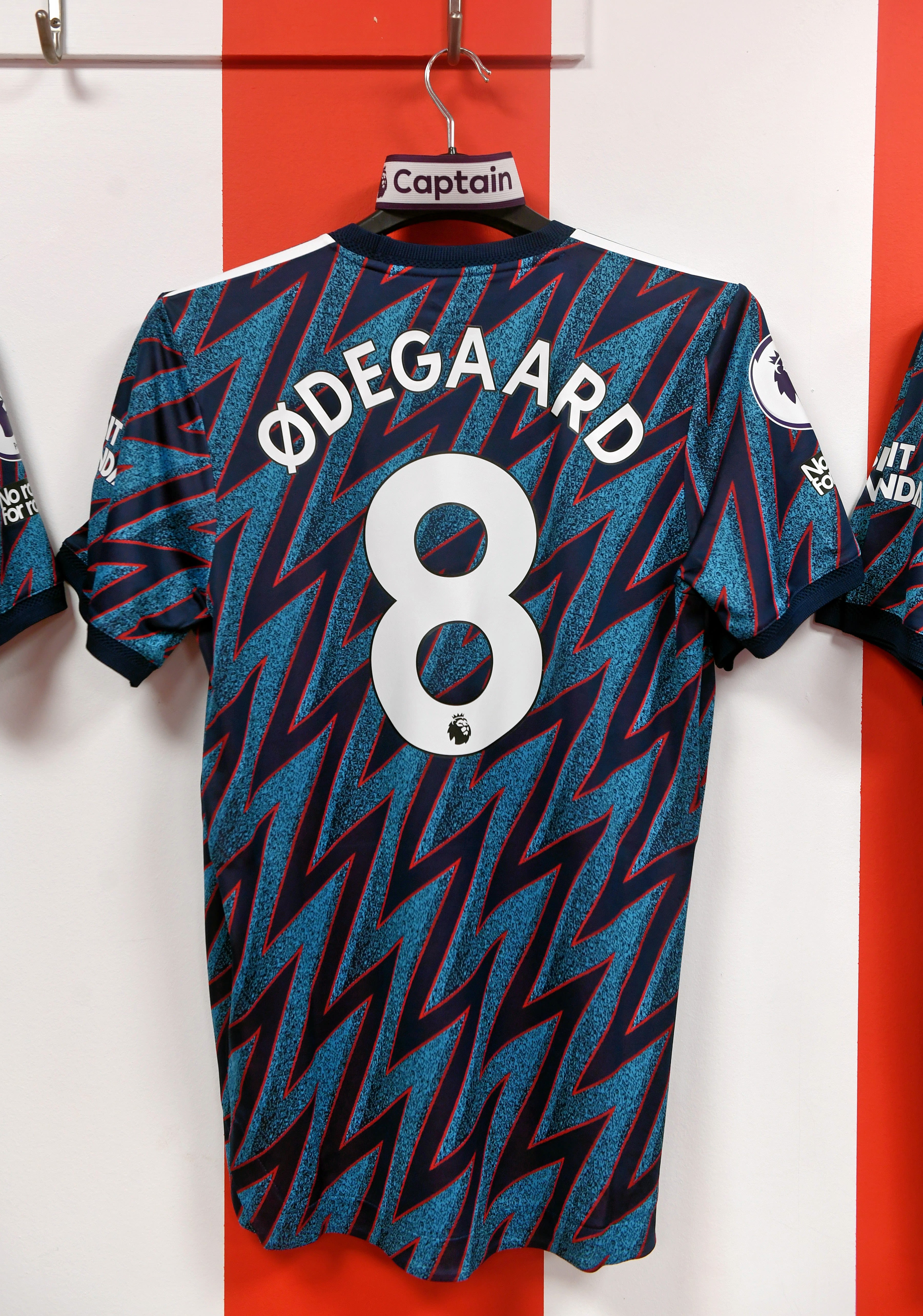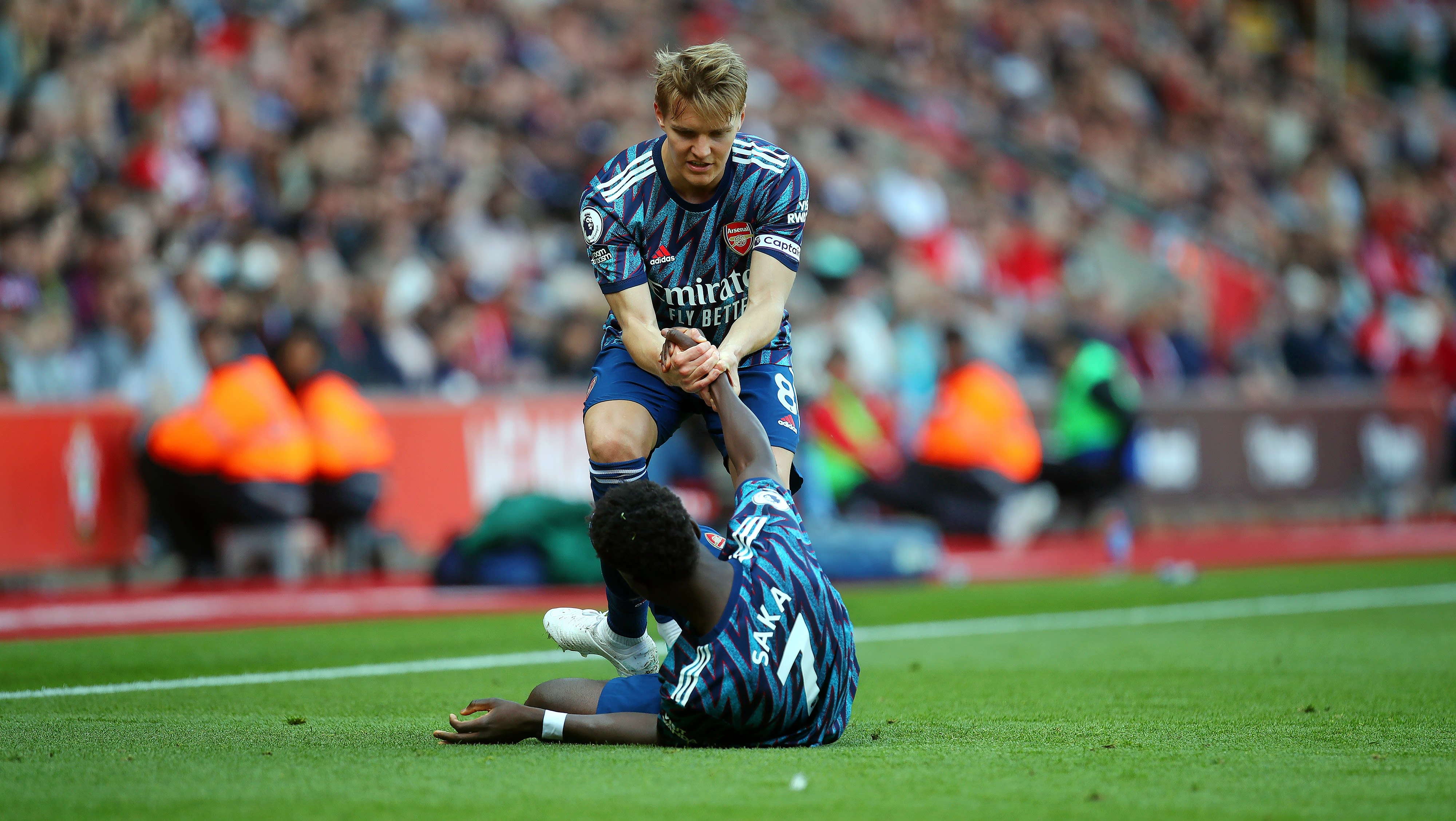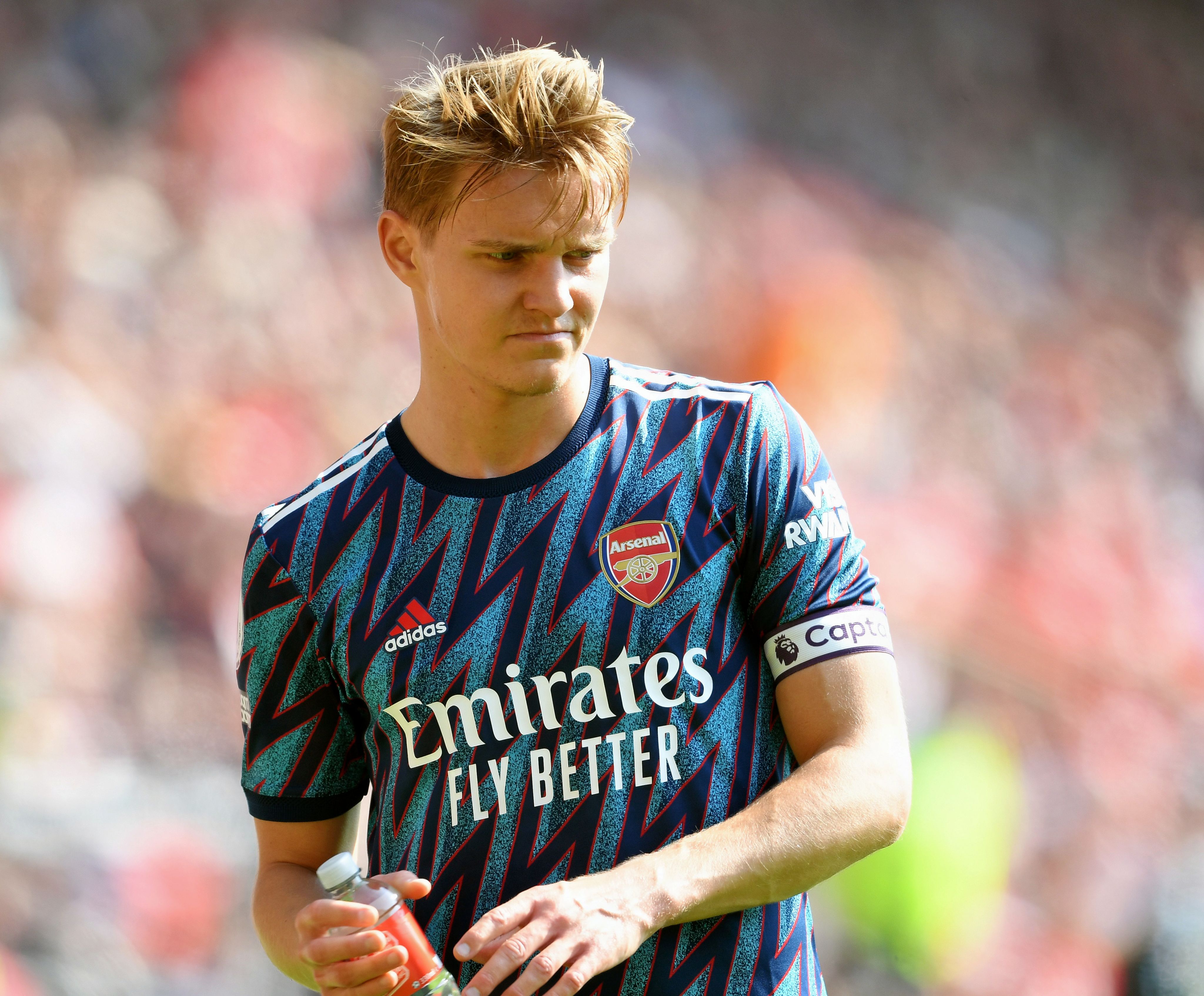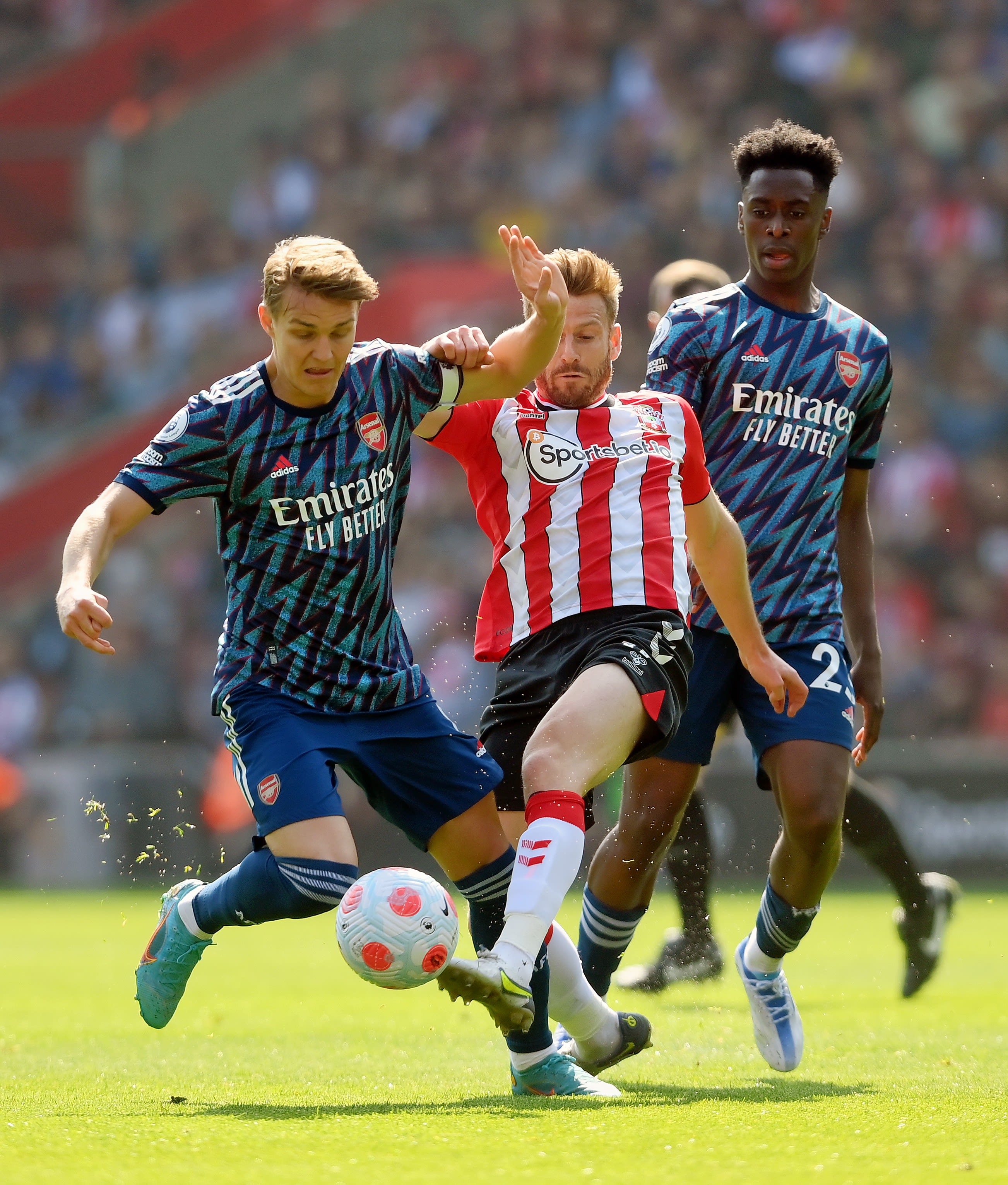 After completing his permanent switch that summer, Martin's influence on our team and the club continued to grow. That peaked on this trip to St Mary's, when he was handed the captain's armband for the first time.
"I first found out when one of the coaches told me the day before that maybe I was going to be captain. Then I had a short conversation with Mikel just before the game - that was it basically!
"It was a big honour. To get that trust from the manager and the whole club after being here for just one year was huge, so it made me feel good. I was happy and proud about it.
"I stepped in and tried to do as well as possible. I didn't change too much, I just did a lot of the same things and tried to play my game to the best of my ability."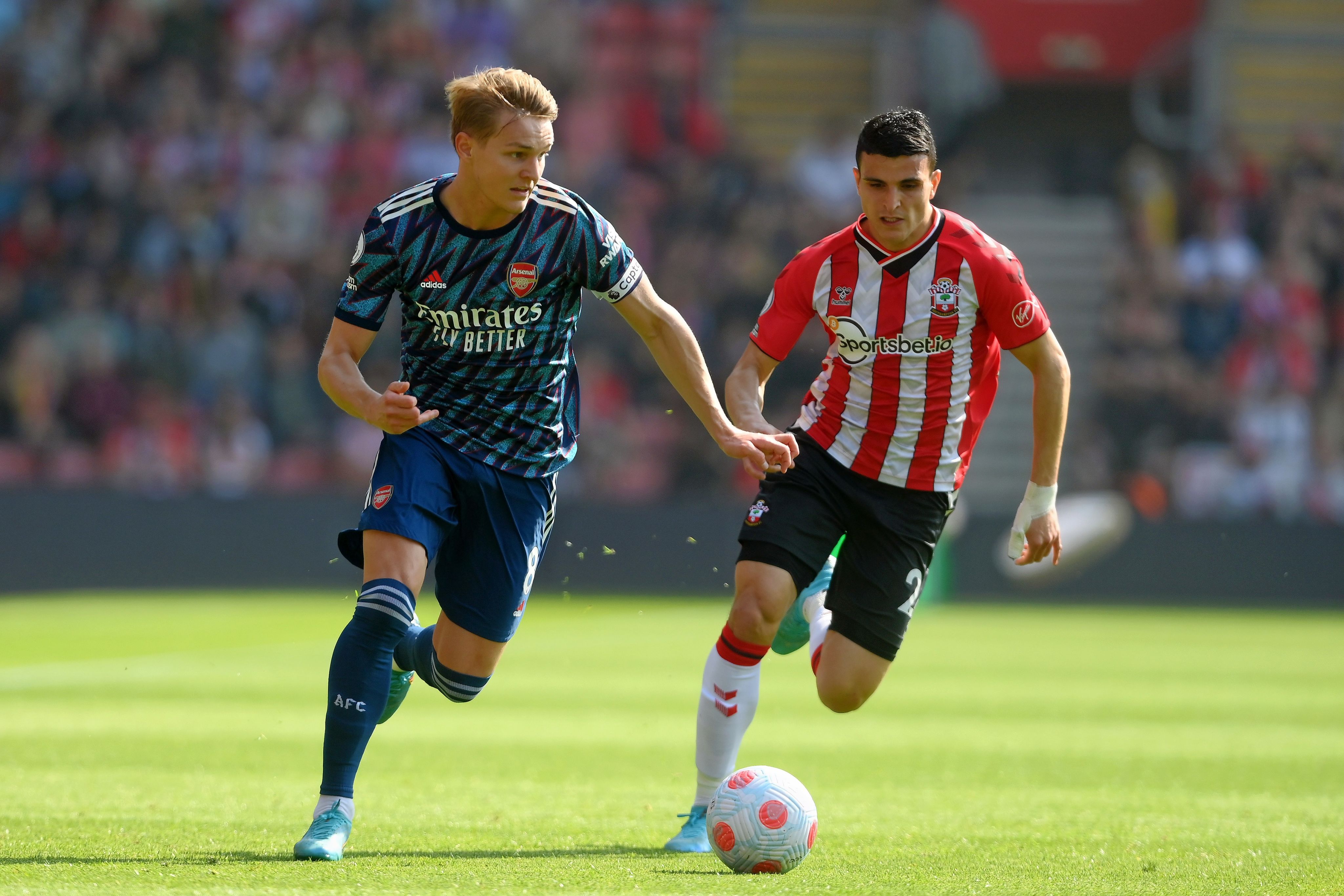 GAME 59
NEWCASTLE UNITED 2-0 ARSENAL
MAY 16, 2022