KIERAN TIERNEY: Where I get my inspiration
Our Scottish left-back tells us about how the values he inherited from his mum as a youngster continue to mould the player we see today.
Kieran Tierney has never had any trouble self-motivating. With an ingrained work ethic and fierce will to win, KT's enthusiasm for training and playing remains as strong as when he made his first steps in the sport.
In fact his attitude is one of the reasons the left back so quickly became a fans' favourite after arriving from Celtic in 2019.
Whether in the wind and rain at London Colney – in fact especially in those wintry conditions – or during the games, full commitment on the pitch is a big part of Kieran's footballing make up, and he's in no doubt as to where he inherited those values from.
"My mum," he begins. "That's where I got my work ethic from. One of the things my mum said to me when I was growing up was to never be ashamed of being working class, and I think that stuck with me.
"I knew to just keep working. Whatever you want in life, you need to work for it – nothing gets handed to you. I took that attitude from when I was very young. I noticed how hard she was working then, and one of my dreams as her son – and I'm sure so many sons will agree – is to be able to look after your mum when you're a bit older, and I've been so lucky enough to do that.
"So I think it's amazing. It beats any feeling on a football pitch, to be able to look after your family. I think that's number one."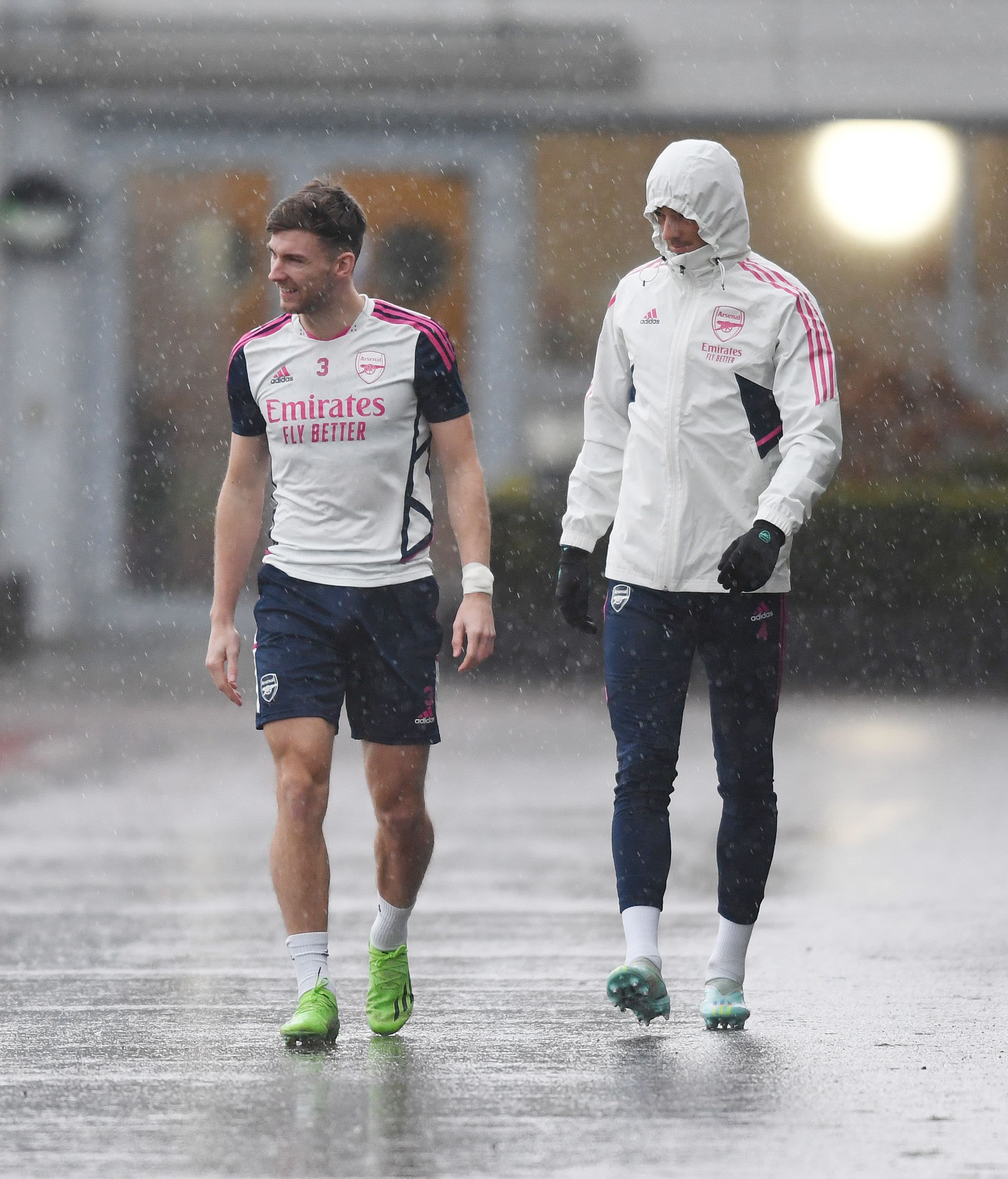 "I'm one of the more experienced ones, so I need to step up"
The example Kieran's mum set throughout his upbringing continues to shape his life today, and it's clear the impact she still has on him when he's asked who or what inspires him on a daily basis – through the bad times and the good.
"My mum is my inspiration – 100 per cent. Straight away that's my answer," he says. "I'm so close to my mum and it obviously stems from my childhood, when you see how much your mum gives to you and what she does for you.
"When we were younger she worked three jobs a day. She looked after me and my sister, she did the shopping, she did all the cleaning – she did everything! I don't know how there were enough hours in the day for everything she did.
"It just seemed that she put in everything for me, and for my career, and for now me to be in this position to be able to give her something back, to take the stress off her, is amazing. So yes, she's my number one inspiration.
"At the time you sort of realise what she's doing but it's not until you look back now, probably when you're a bit older, when she's not working all the jobs, you think to yourself 'How did you manage that?'
"We had a dog too, so she was up at half five in the morning, she got home at half seven at night. She put the dinner on, she tidied the house, she made supper for me and then she'd be back in her bed, ready to get up at half five again the next day. And never once did I hear any complaints from her. Nothing.
"Even now she never, ever says, 'This is what I did.' She did what she had to do, you know what I mean? When we were growing up she had to work, she had to earn money for her kids and she just did all of that for us. She went above and beyond for me and my sister."
All that hard work and the many sacrifices soon paid off. Kieran was just 17 when he made his first-team debut for Celtic in April 2015, and he was soon established in the team. In fact within a couple of years he was named Scotland's Young Player of the Year, and had signed a long-term contract with his boyhood club. That was an especially proud moment in the Tierney household.
"Even if I'd never played football, my mum would have still done all these things for me," Kieran adds. "But a moment I look back on as thinking that it was all worth it was probably when I got my first big contract at Celtic when I was 19.
"The first thing I did was buy a house for my mum and dad. It was an amazing feeling to be able to do that, to take them into a nice area and to buy them a nice house was obviously amazing."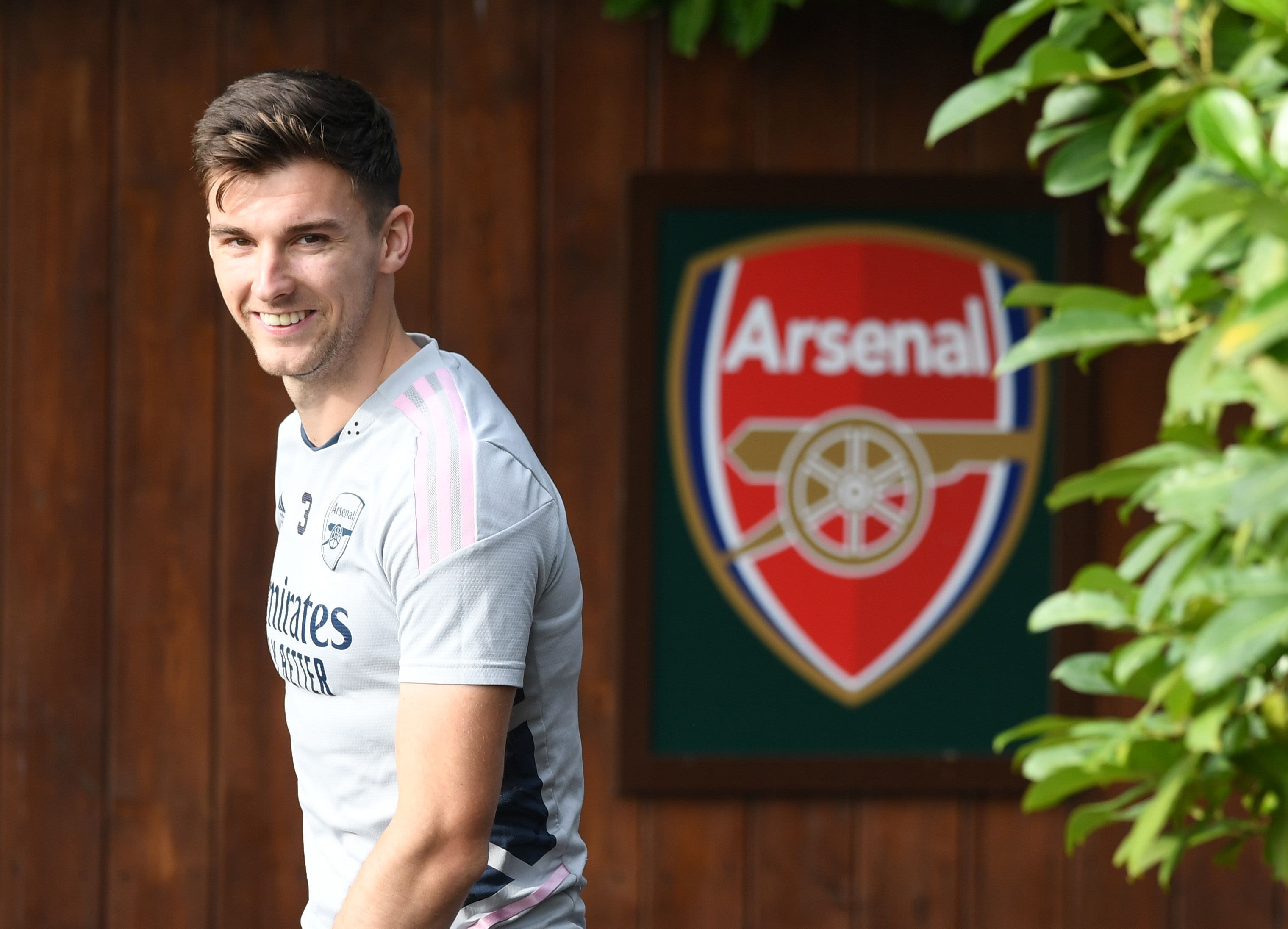 "WHatever you want in life, you need to work for it – nothing gets handed to you. I took that attitude from when I was very young"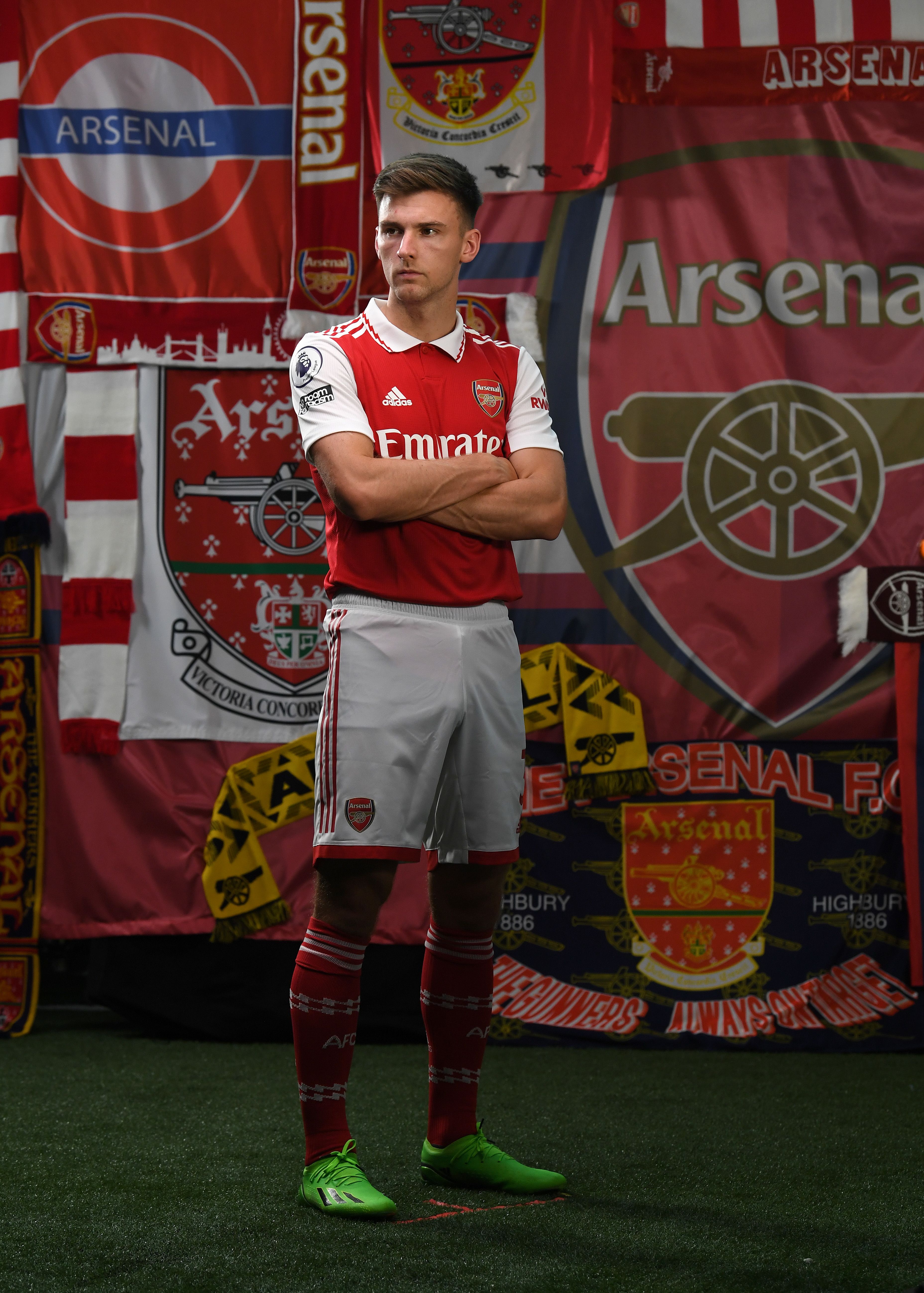 After four hugely successful years in the Celtic first team, KT made the move to London, shortly after turning 22.
It was the first time he'd moved away from home, but he says he's remained in near-constant contact with his parents ever since.
"It's not been difficult to stay in touch, but the hardest part is you don't see each other every day," he explains. "But there will be a phone call every single day, without question. Whether it's five minutes driving to and from training, whether it's Facetime when I'm just chilling in the house or I usually phone my mum when I'm taking the dog out for a walk. So it's every day, religiously.
"We very rarely talk about football. She might ask how training was today but nothing much more than that. Unless I want to talk about something specific then we do, but it's more just day to day stuff, what I'm up to, what I'm having for dinner that night, things like that."
So it's clear that the 25-year-old still has a valuable guiding light away from the day job, but what about his footballing influences and inspirations?
"Football-wise, there's two. When I was younger it would have been Henrik Larsson, just for what he did at Celtic.
"When I got a bit older and played for Celtic I actually met him a few times, had the chance to speak to him. He's given me great advice as well, he always does. I'm still in touch with him quite a lot.
"Even in the tough moments, like just now when you're not playing as much as you'd like, he still messages me, telling me to keep believing. That's basically every Celtic fan's hero, messaging me that, so that gives you huge confidence and inspiration.
"Then once I got into the first team at Celtic my inspiration would have been Scott Brown. To see his attitude towards training every day, to even see the way he warms up, the way he talks to people, his professionalism, his intensity. He really is a leader. So growing up it would have been Larsson and when I was part of the first team environment it was Scott Brown, hands down."
He says those role models in particular have also helped to teach him self-discipline and self-motivation.
"I've never struggled for motivation," says KT. "I think everybody feels low at times, but it's your family and friends who get you through that, and I've got a good kind of circle around me to do that. But I've never needed motivation – it's just sometimes you need a bit of support."
And at Arsenal, he says, he's found a place where he feels supported and at home.
"Yeah, I'd say that since the first year, it's got better and better. I've been more settled and more happy. I'm just more comfortable here now.
"I know everyone at the club, I know the staff and the players well now. I'm one of the players who has been here the longest, because there has been a big turnaround, so yeah I'm totally comfortable."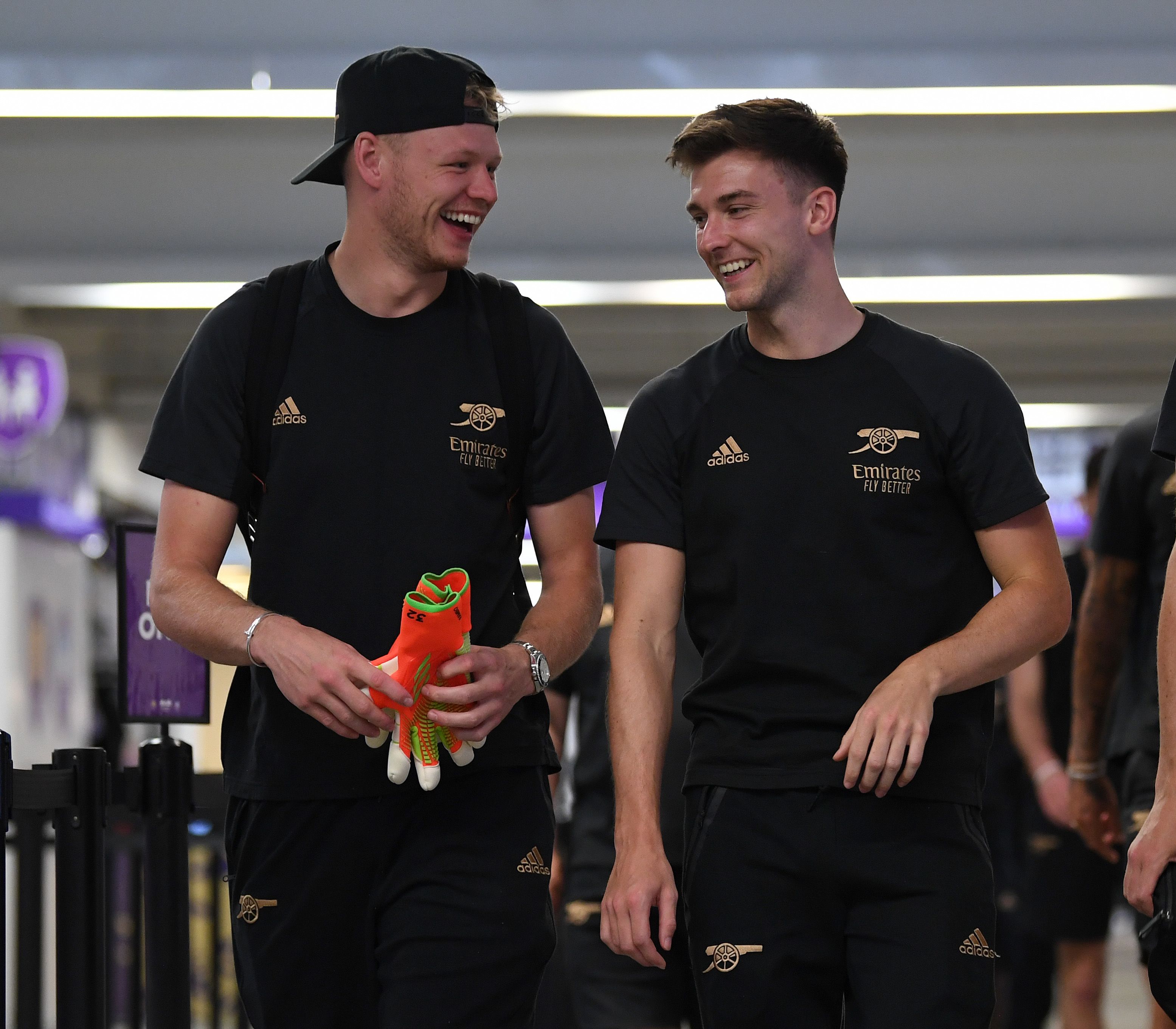 "Once I got into the first-team at Celtic my inspiration would have been Scott Brown. He really is a leader"
A big part of that support is supplied by the fans. Kieran, who has now made more than 100 appearances for the club, says that connection is stronger than ever and is leading to tangible results on the pitch.
"Yeah, 100 per cent they are making a difference. I would say there's a few good examples of when we've seen that already this season. When we've conceded the fans have been right there behind us. When that happens, especially at home, if you concede and feel that the fans are on your side then you feel like you can go and take on anybody and you can bounce back.
"I think that's so important if we can keep that up from now until the end of the season, then it will give all the players confidence. So if we do have a bad start in a game, or if we do concede and we've got the fans behind us, we know we can bounce back and get another goal."
Only five players in the current squad have made more appearances than Kieran, and he says he's developing all the time as a leader. He sees himself as someone to inspire the younger players around him in future.
"It's a part of my game I'm developing," he says. "I'd say probably in the last year or so I've matured a lot in that way and have been taking on more responsibility, with me being a bit older.
"I enjoy that side of it and, again, that probably comes from watching people like Scott Brown. He was a bit older when I was playing in the first team at Celtic. I hope the younger boys or the people who have just moved here would feel comfortable enough to come and ask me if they needed any help inside or outside of football.
"With the amount of young players we've got, maybe if I was in another team, I would be one of the younger ones. But in this team, I've been here for four years, I'm one of those more experienced ones, so I need to step up regardless. You don't really have a choice.
"But no, I don't mind that at all and I enjoy helping people. This season especially I'm doing it more from the bench. I'm just getting used to that myself as well, but also supporting the boys in the changing room before the game and stuff like that is good for me too."
Given our healthy position in the league currently, Kieran says that motivation and spirit is naturally very high within the dressing room anyway.
As a player with ten club honours to his name already, including two for Arsenal, the left-back is used to winning, and indeed he says the chance to add more trophies to his collection is a huge motivating factor for the future.
"Nothing beats winning. It's the best," he grins. "It's the best feeling ever, to be honest. I think last season was the first season I hadn't had a trophy because I had a trophy every season at Celtic then had the FA Cup in my first year here. Then if you're counting the Community Shield, the next season too.
So last season would have been the first year of my career without winning, and I missed that. It's hard to take – it's like an addictive drug. You just want to lift a trophy, you want to celebrate, you want to get to finals, and you want to play in all those big games.
"So yeah, it's something that I really want to do with this team. And this team I think are really motivated towards that goal as well. It's a common goal between all of us to be winners."
Kieran knows all about winning, and he finishes by saying that two of our summer arrivals – Alex Zinchenko and Gabriel Jesus – in particular have helped inject that mentality into the squad: "The two Man City signings have really helped with that. Alex and Gabby have that experience of winning in this country – they have won at the highest level and have done it for years and years.
"They've won plenty of trophies in England. I won a lot of them in Scotland, but it's different. It's different cups against different teams, but they've got the experience here and they can help make us believe.
"That was one of the first conversations I had with Gabby when he came in here. He said to me that he believed we could do it. Straight away when he came, without a ball being kicked all season, he said that.
"He said he had that feeling from playing against us last year. I think everyone could see we have been improving, raising our level, and we were getting better and close to reaching our goal. It was a sad end to the season, but I think people noticed us going the right way, and we've carried it on. Our challenge is to keep improving now and keep developing."