NKETIAH USING HEARTACHE
AS FUEL FOR
EUROPEAN GLORY
Hear from our striker as he aims to put the disappointments of European final defeats behind him to land silverware this term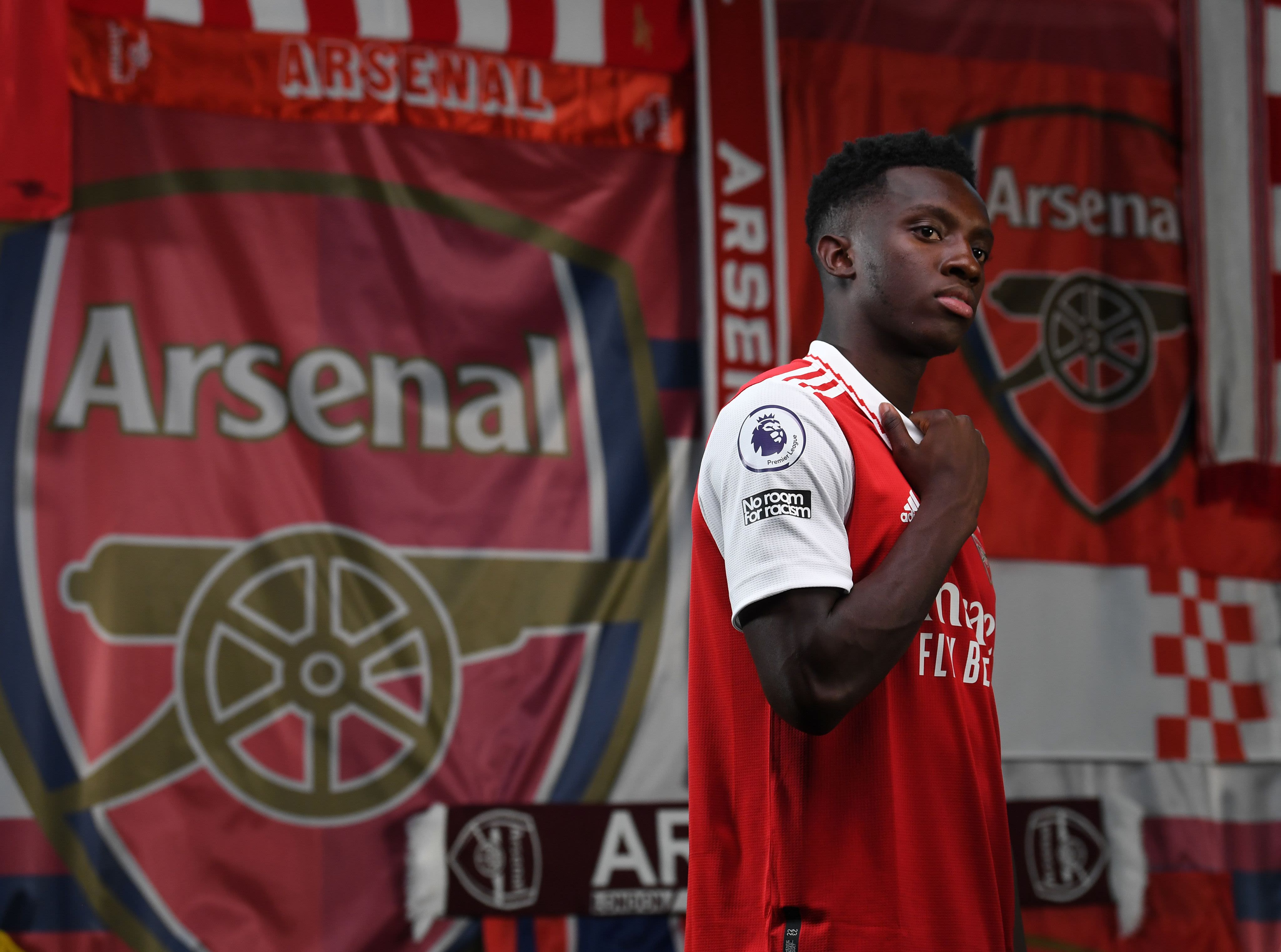 When Eddie Nketiah was six years old, he watched Arsenal lose the Champions League final to Barcelona. When he was 19 he was part of the squad that lost to Chelsea in the final of the Europa League.
Those two disappointments – felt even more keenly perhaps as a boyhood Arsenal fan himself – are part of his motivation to help fire Arsenal to European glory this season.
In fact, it has been more than a generation since we lifted silverware in any continental competition – the now-defunct European Cup Winners' Cup back in 1994 – and we've suffered heartbreak in four European finals since then. So being back in the Europa League this season after a year's absence represents a huge opportunity, Eddie believes, for the current group of players to write their names into club folklore.
Definitely, that's a big motivation for us this season. We want to bring back European success here.

Of course, we can only look at the next step, but definitely our aim is to win the trophy this year. We have the quality and the players to do so, and we're working hard every day to achieve that.
European football has always been special for Eddie. It was in the Europa League that he made his first-team debut, as a very late substitute back in September 2017 aged 18 away to BATE Borisov. Since then he has scored five times from 14 starts, making him our joint-top scorer in European football in the current squad. After a frustrating season away from the competition, he is keen to make up for lost time this term.
"For sure we all missed playing in European football last season," he adds, "I know I certainly did. It gives you more games, more game time, but mainly it's a great feeling to test yourself against European teams and different defences.
It's a competition that we've always taken seriously, it's great to be back and hopefully we can have another good run this year and go all the way.
The young striker says the competition was also a great way for him to sample life in the first-team squad when he was breaking through. He may have shot to prominence with a memorable match-winning brace on his home debut against Norwich City in the Carabao Cup, but five of his first seven games were actually in European football, as was his first start.
"It was amazing to travel with the first team in Europe that season," he says. "I was buzzing to be around those players for those games. Obviously I had travelled on pre-season tours before but going away as part of the squad for those European games was another level. Getting to be around the top pros, to see what they do and how they prepare for games, it was a great experience for me.
"Then to go on and make my debut, at the age of 18, was a great feeling and something I'm proud of too. At the time it feels like a reward for your hard work and effort until that point, but then you realise that's when it starts and the journey is just getting going."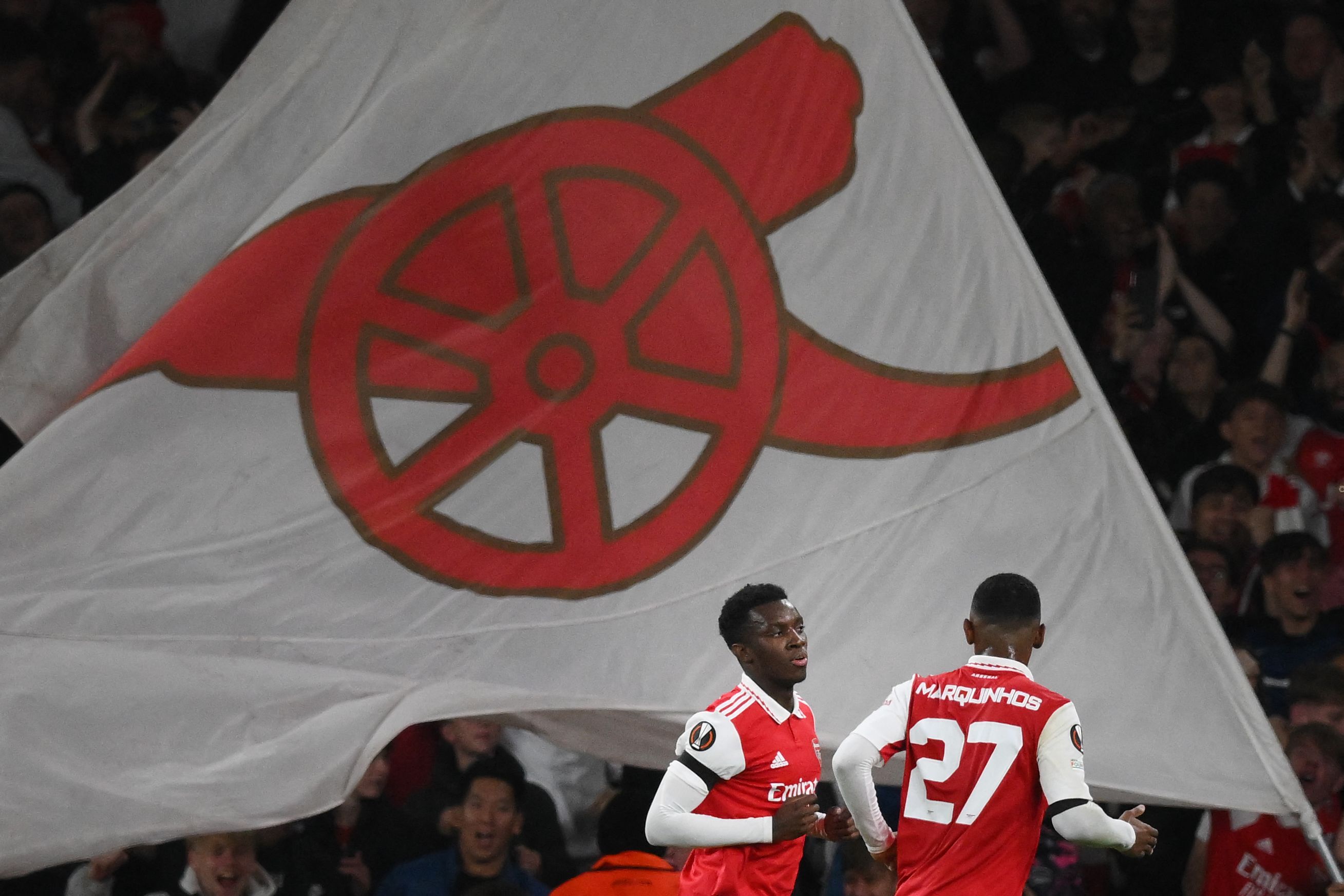 "It was an interesting experience to be in and around a European final.
It didn't go how we wanted."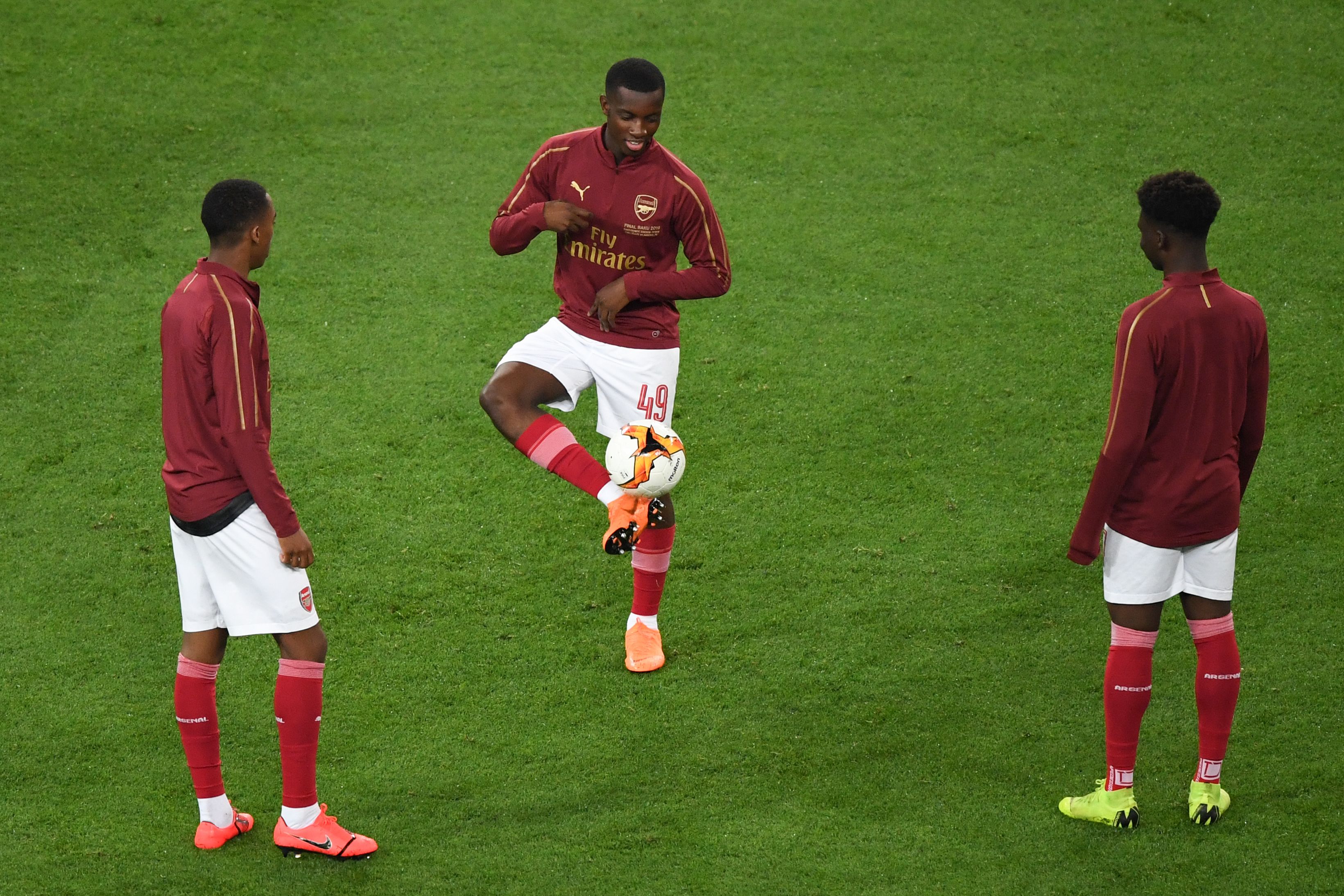 Now Eddie is seen as one of the more experienced players when it comes to European football – in the current squad only Bukayo Saka, Rob Holding, Mohamed Elneny and Granit Xhaka have played in more European games for us. The next generation are patiently waiting in the wings: Matt Smith, Catalin Cirjan, Amario Cozier-Duberry, Bradley Ibrahim and Khayon Edwards have all travelled with the first-team to group games this season, and Eddie knows all about the buzz around the Academy when the European fixtures come out.
"Yes, that's still happening, the young players coming through look at the competition to get some minutes, to get an opportunity in the first team and in fact, everyone is buzzing, whether it's the young players or the more senior ones.
"Everyone is buzzing at the club and I hope that we can see more debuts handed out, but also that we get results. It's about winning these games and that's what everyone wants – from the youth players all the way up."
Eddie himself was one of our unused subs for the 2019 Europa League final, alongside Saka, on the day before his 20th birthday. "It was an interesting experience being involved," he reflects. "To be in and around a European final, being part of the squad for the game. It didn't go how we wanted, which is why we want more, and another chance to be there and to win the trophy."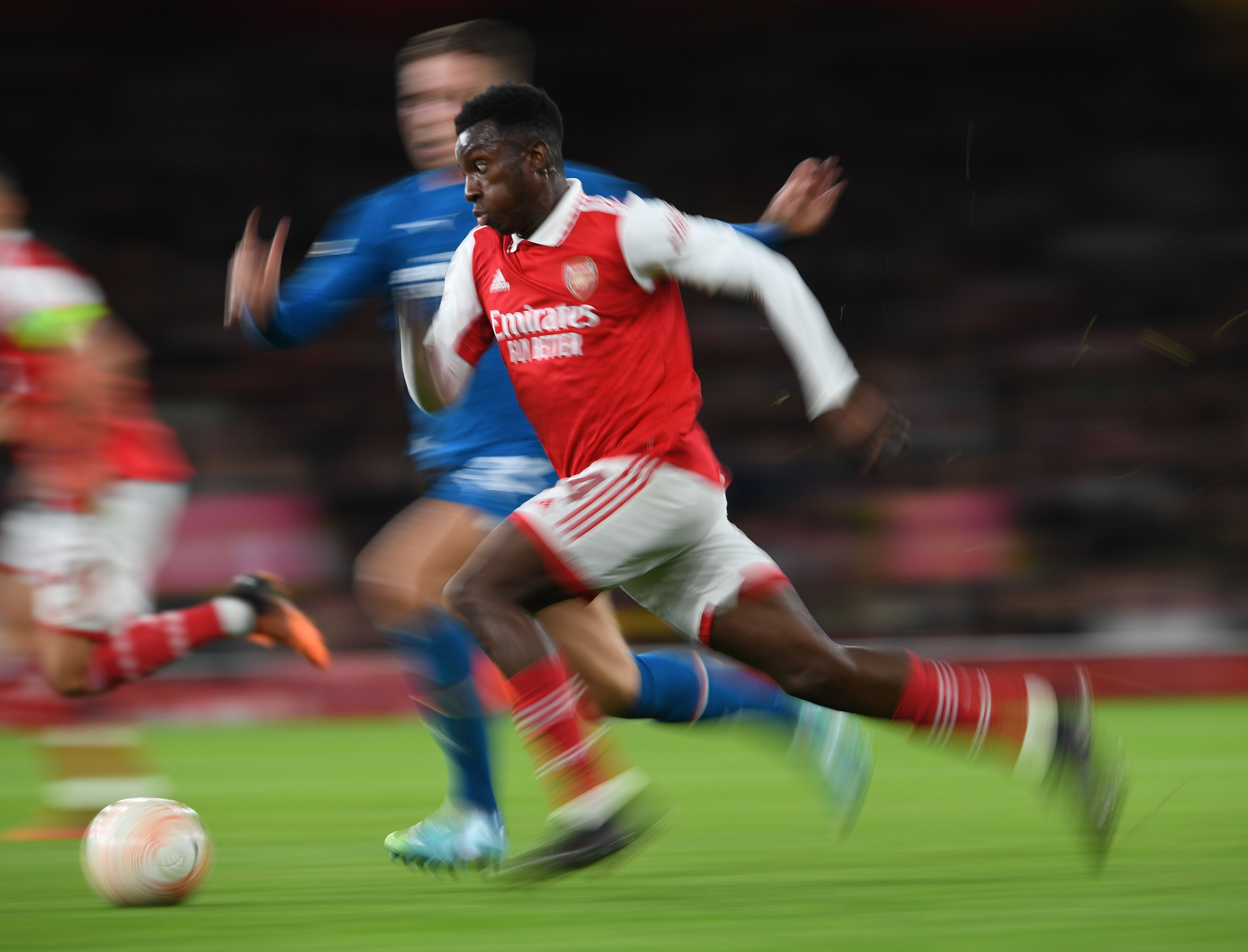 Another memory of a European final is also fairly fresh in his memory. In 2006 we reached our first-ever Champions League final, against Barcelona in Paris. Sol Campbell gave us the lead in the French capital, before the legendary Barcelona side hit back with two late goals to break Gooner hearts.
Among them was Eddie Nketiah, just a couple of weeks away from his seventh birthday. "I remember watching it," he says. "I watched it with my family – the whole family are Gunners so we all watched it together.
"Ever since then I've wanted to play in the Champions League. That would be a dream come true for me, especially if I could do it at my boyhood club. Obviously what happened at the end of last season when we missed out on the top four hurt a lot, but we've got to use that in our favour this year, to kick on from how we finished last year and I think it will only make us stronger.
"Hopefully we can use that to get back in the Champions League next season because that's where we all want to be. Hopefully this year can be the year when we get back there because it has been too long. Also for the supporters, because it's what they deserve, watching Champions League football, and it would be great to bring that back to the Emirates.
"The atmosphere has been amazing all season for us, so it would be just sensational to bring that to the Champions League. We could make the Emirates a real fortress.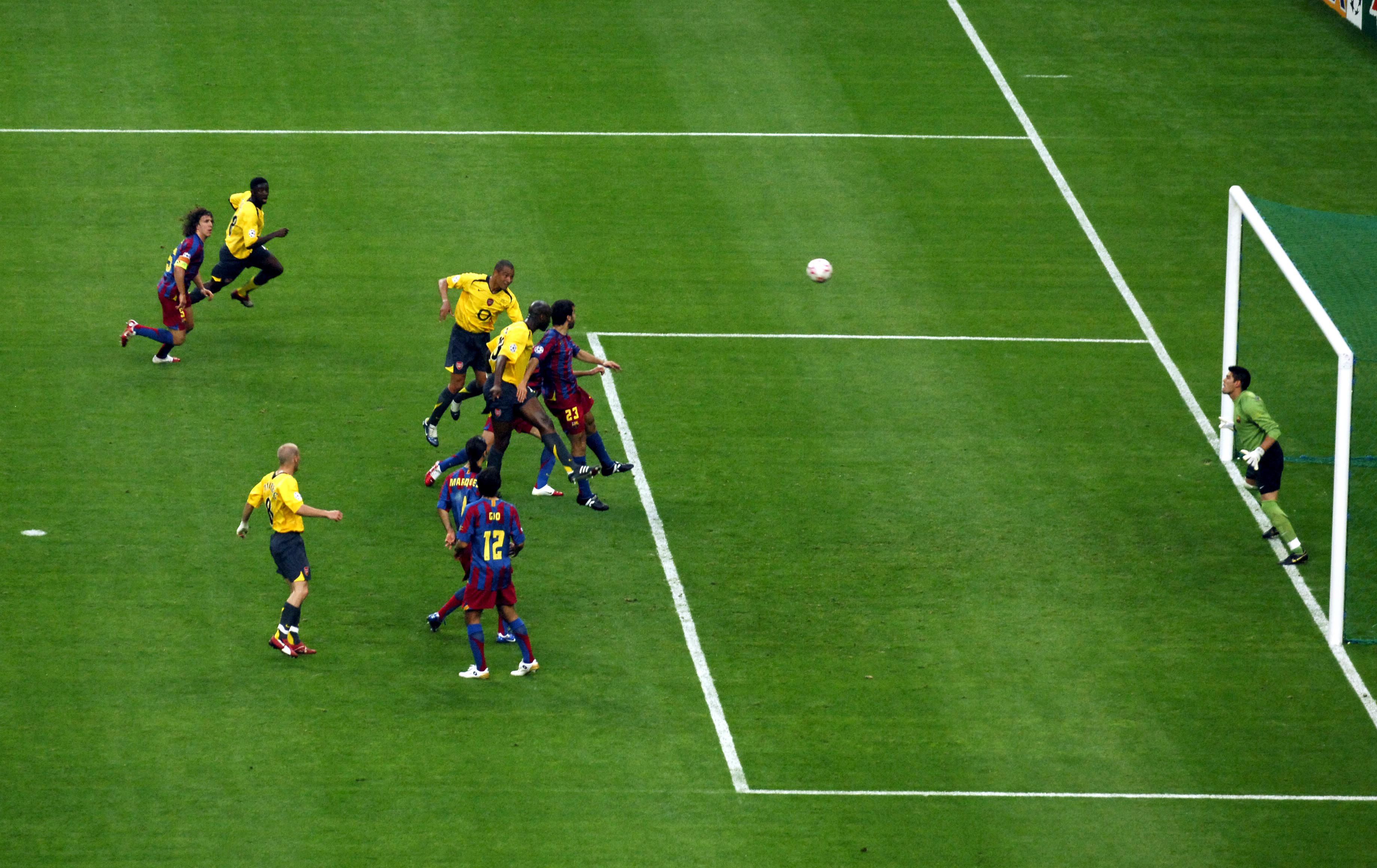 "I watch a lot of Champions League games," he continues. "I usually watch a game every Tuesday or Wednesday. If we are away with the team we'll probably have it on the big screen and a few of the lads will watch it in the hotel. Or if I'm at home I'll definitely be watching it. I love watching all football, so of course I watch the Champions League whenever I can.
"Watching those teams and the big strikers makes me want to be part of it. It's always about watching and learning from the best. I'm very motivated to get there, like we all are, and we know what we've got to do to achieve it. We have to keep working hard, taking each game at a time, and those are the levels we want to reach.
"As a forward I've grown up watching players like Messi, Neymar, now Mbappe and Lewandowski – there's loads. Messi is the one who always stood out when I was younger. He set the standard and he is still inspiring people now."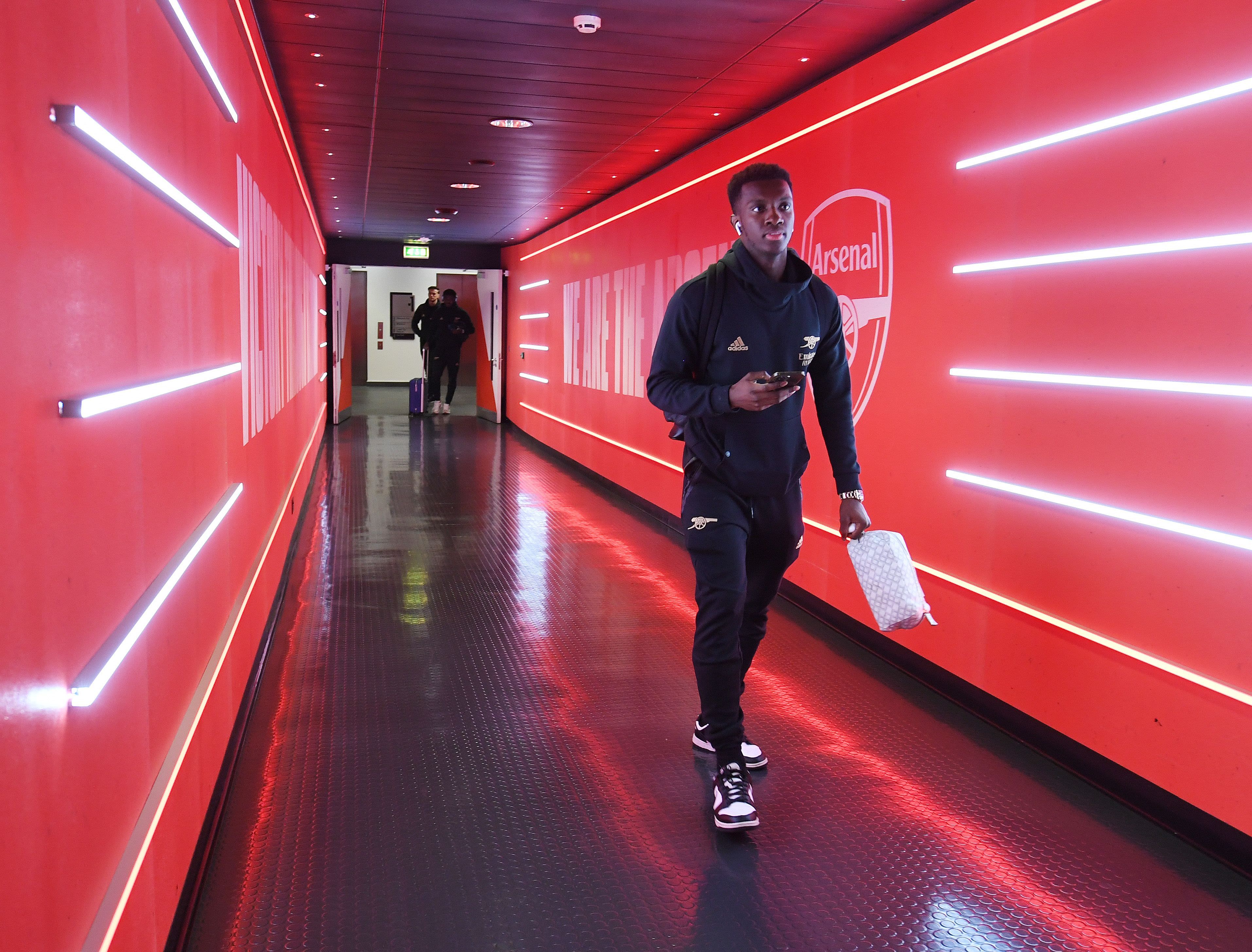 "To make 100 appearances at a club like Arsenal means a lot, and my dad told me how happy that made him"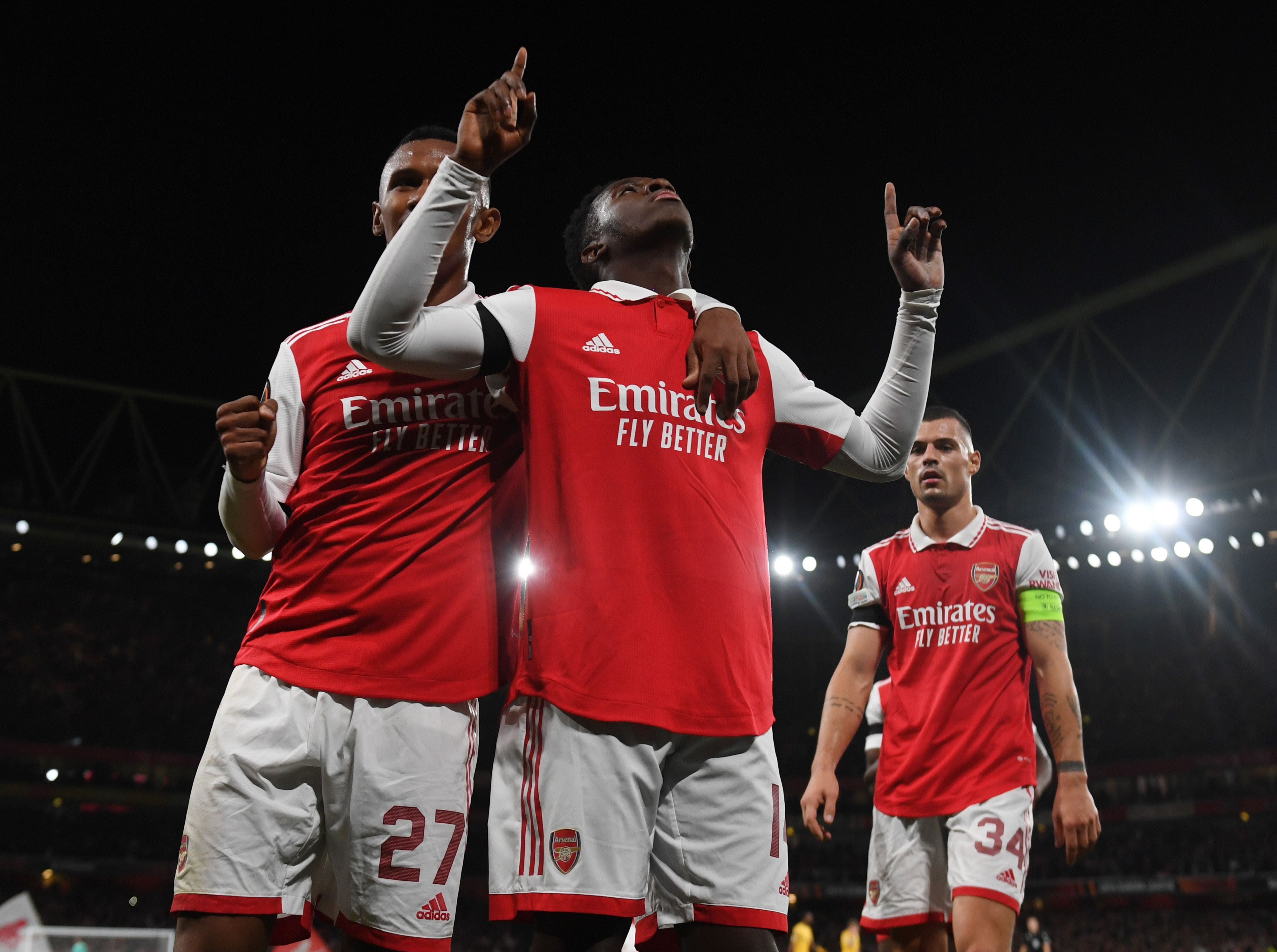 And talking of inspiration, where does Eddie find encouragement and motivation from off the pitch? "My main inspiration is my family, I'm very close to them still," he replies without hesitation. "For everything they have done for me, and everything they've given me, they inspire and motivate me every day to get better. They always support me.
"It's my mum, my dad, and two sisters, I speak to them every day. Literally every day I'll speak to them and during the week I'll see them as well. They come to the games too so we are really close."
And when it comes to speaking to his dad especially, the conversation usually revolves around football – and Eddie, now 23, wouldn't have it any other way.
"To be fair my dad has been a big influence on my career so far. He has always been there for me. He comes to every single game, home and away, and he's a very honest person too so I know he will always tell me just what he thinks! No matter how many games I've played, or no matter how many goals I've scored, he will always tell me how he thinks I can do better, and it's great to have that around me. It keeps me humble, it keeps me hungry and I'm very grateful for it.
"He's my biggest critic but of course, he's proud of me too. I remember especially when I made my first-team debut, and then when I scored my first goals against Norwich. Those were special moments.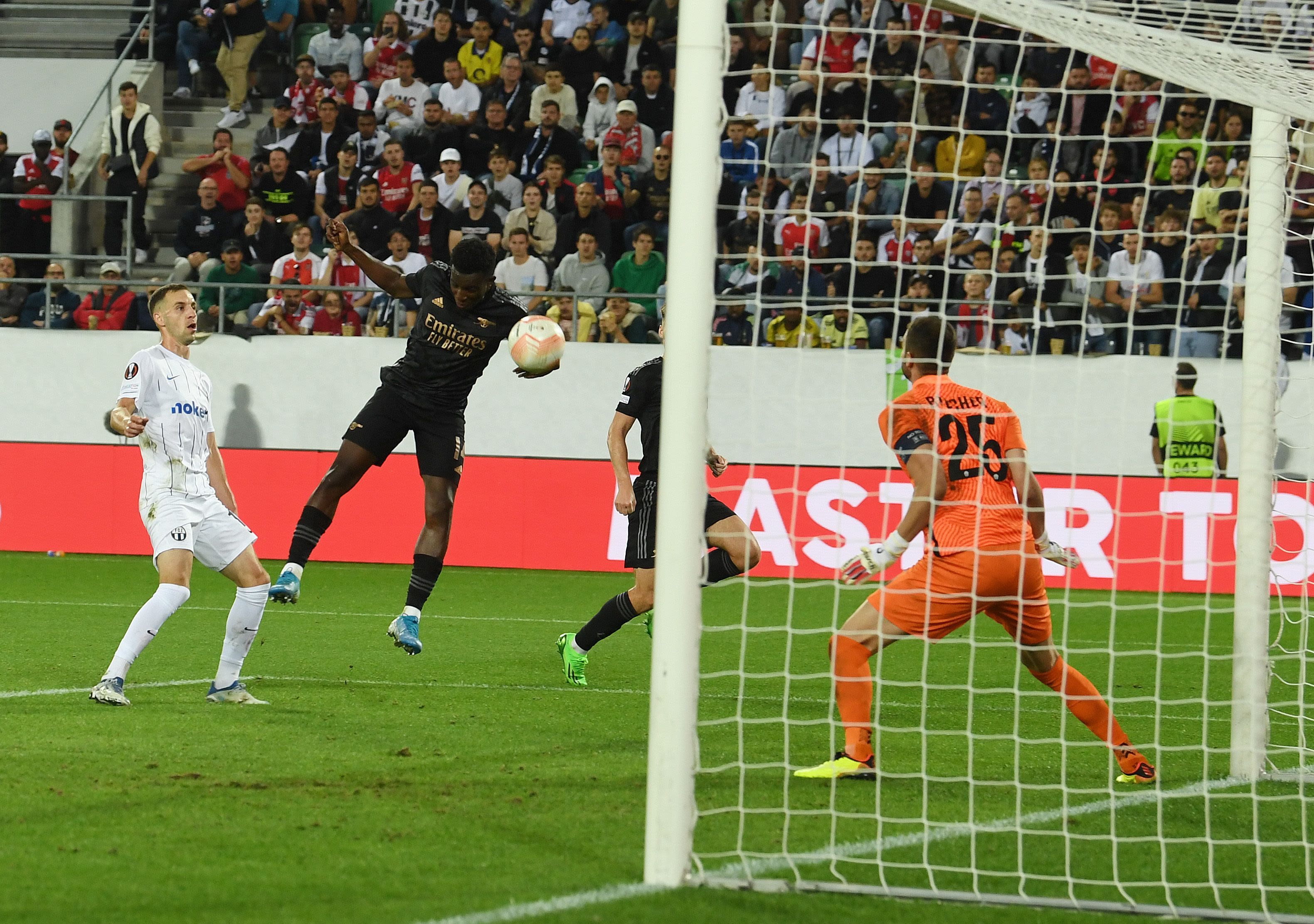 "But most recently it's when I made my 100th appearance for Arsenal. To do that at a club like Arsenal means a lot and he told me how happy that made him. He has been on the journey with me the whole way so far, the ups and downs. My family all know what's happened, and my friends as well, so it was nice to be able to share that moment and achievement with them too.
"The friends I grew up with and went to school with, we're a good group and it's nice to be able to enjoy things like that with them," he adds.
You sense there would be a huge celebration in the Nketiah family if Eddie could help the club achieve European success this season.