How Leandro Trossard's grandad got him on the right footing
Our January signing on his journey in football so far, how he's settled into life at Arsenal so quickly and how words of wisdom from his grandfather helped shape the player he is today.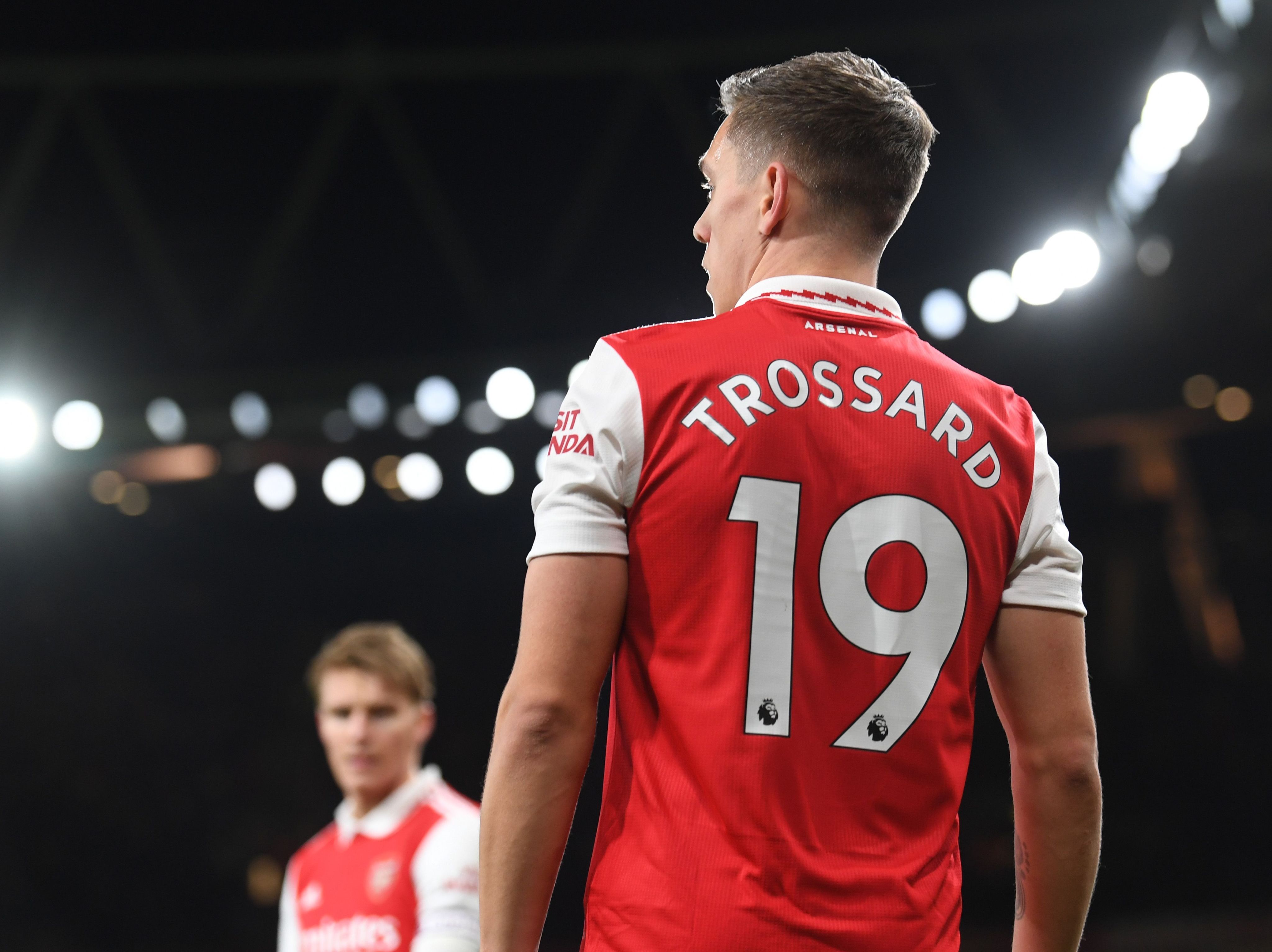 When Leandro Trossard signed for us in January, there was a stat doing the rounds stating that the Belgian had taken the same number of shots with his right foot as he had with his left so far this campaign for Brighton.
Indeed overall in his Premier League career he's scored 15 goals with his right foot, and ten with his supposedly weaker left.
Having seen him in action for Arsenal over the past couple of months, it's clear that our new signing is one of the most genuinely two-footed players in the league.
But it wasn't always the case. Growing up in eastern Belgium, young Leandro was football mad, and would play at every opportunity. But it was his grandfather who educated him about the importance of working on his weaker foot.
"Yes my grandad really inspired me, especially when I was younger," Leo begins. "He didn't play himself, but he helped me a lot throughout my career. He was always there for me, supporting me, coming to games and everything.
"In fact, he was the one training me to use my left foot as well. He always used to say that if you want to be a top player, you need to develop both feet. He said you have to be two-footed and he helped me with that.
"He lived nearby and whenever I stayed with him he would always take me out to practise with him.
"I started playing football aged seven," the forward continues, "but I always loved football, even before that. I joined my first club when I was seven, but way before that I was into it and always wanted to play. I always wanted to play football with my friends outside.
"As soon as I started playing, I wanted to become a professional footballer. It was always my dream and my aim. There is no history of football in my family really, not at a high level anyway, but that didn't stop me believing I could do it."
Leo's formative years in the sport were at smaller local clubs in the area of Maasmechelen, where he was born and raised in Belgium, near the Dutch border.
In fact, it wasn't until he was 15 that he moved to the big local club – top-flight side Genk, who were league champions the year he joined their academy.
He may have been a relative late starter in top-flight football terms, but he had never lacked self-belief, bolstered by the support his family gave him.
"My parents, all my family, always believed me and supported me, but to be honest I was always very motivated myself, and always loved playing.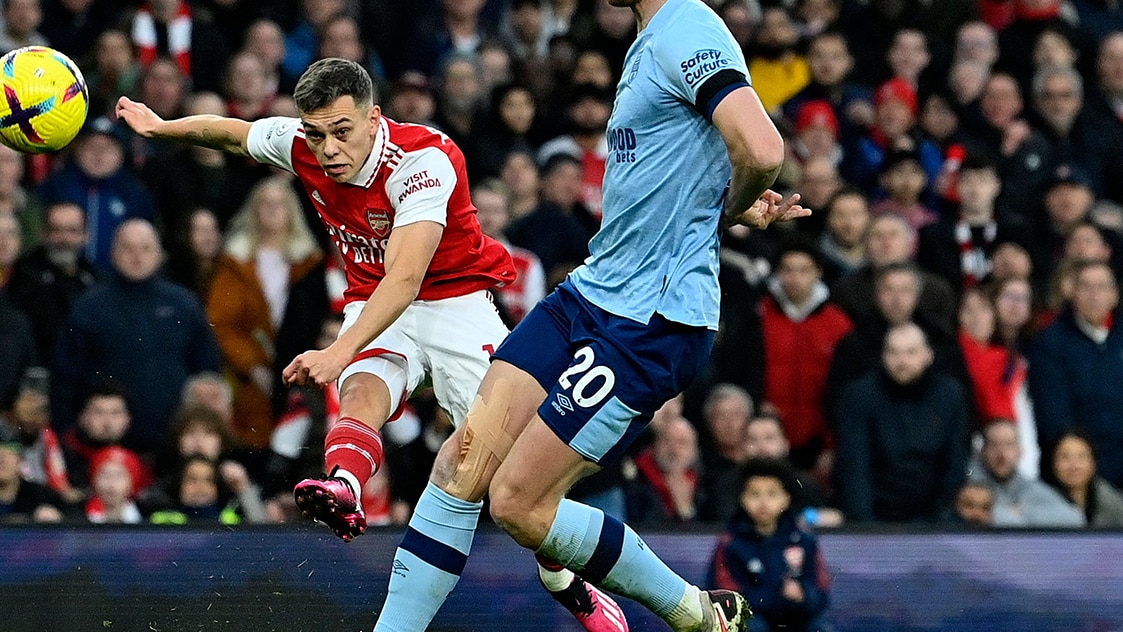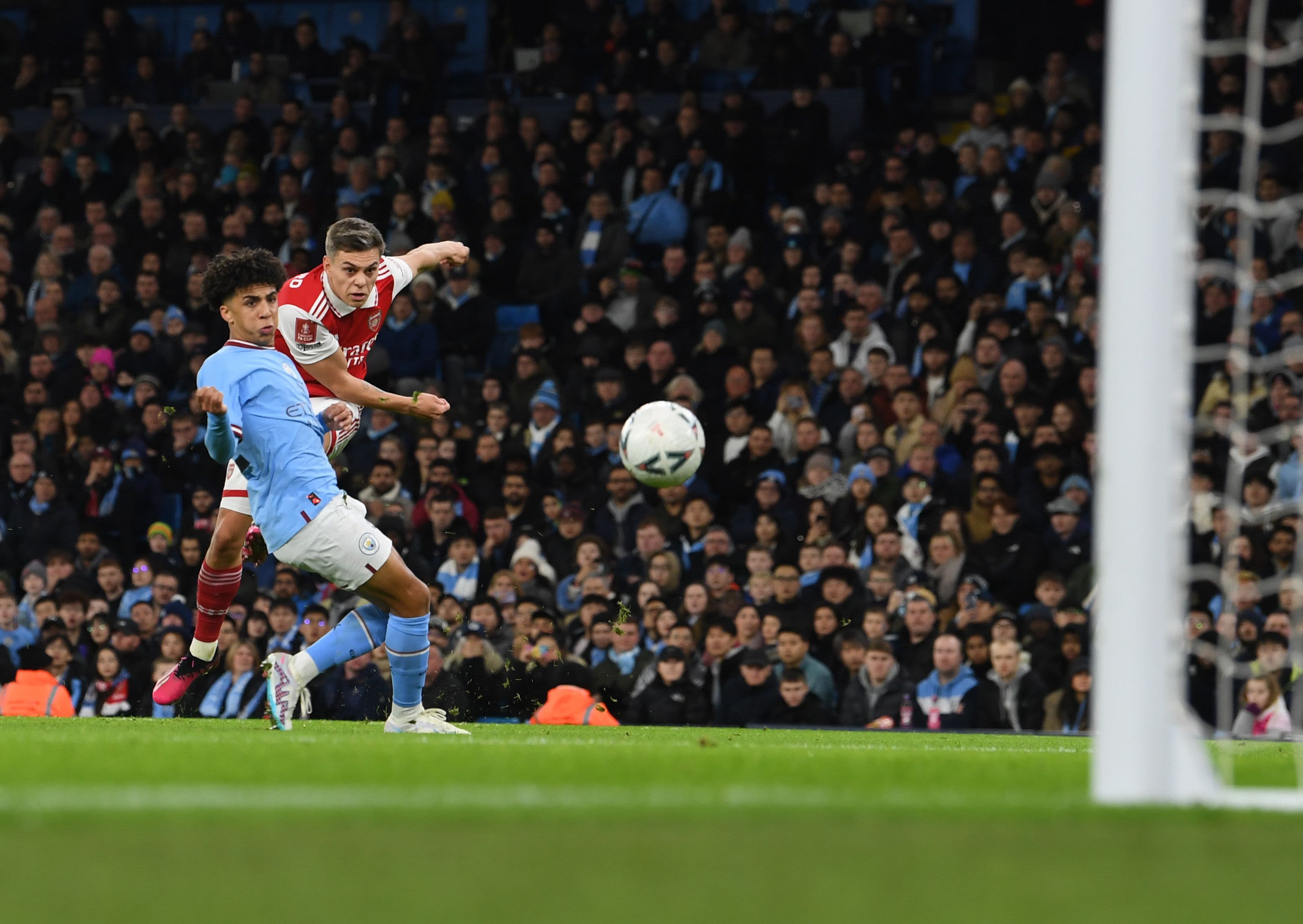 "MY GRANDAD was the one training me to use my left foot as well. He always used to say that if you want to be a top player, you need to develop both feet"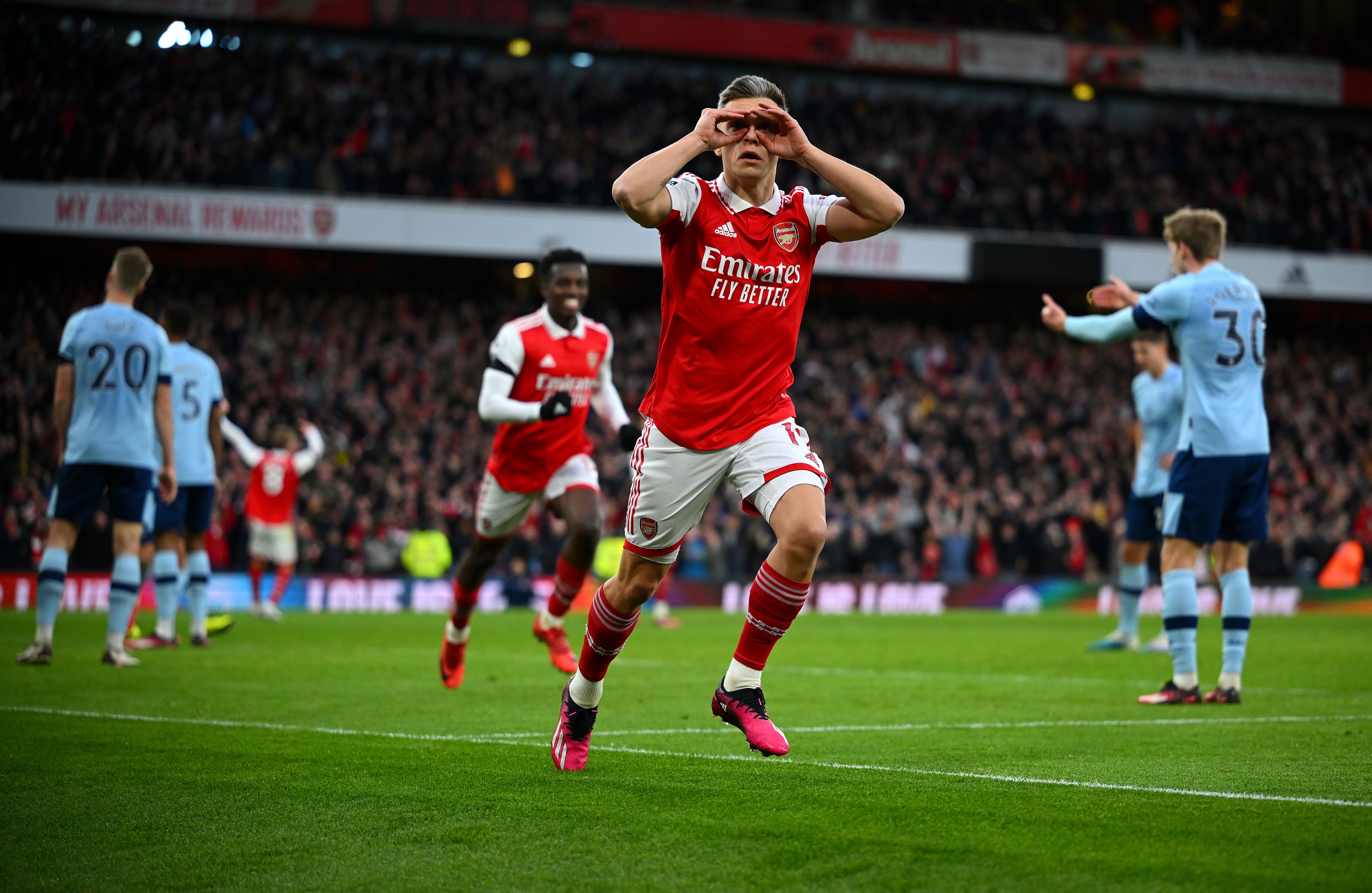 "It was a good step for me when I joined Genk, a top division club in Belgium, but to be honest I already believed I could make it before that. I always thought that one day it would be my time to show everyone that I was good enough to be there.
"I grew up quite ambitious and motivated, but of course at that time I was young, and maybe when I found things easy for me, I could be a bit too relaxed maybe, when I was younger. But in general I believed in my qualities and knew that if I was needed I could do some good things and show people what I had."
He soon made his debut for Genk, as a late sub, aged 17 near the end of the 2011/12 campaign. But for the next four years he didn't play again for Genk.
The following season was spent on loan at Lommel United, in the Belgian second division, and the next year he was loaned to Westerlo, also in the second division. The following year he was back at Lommel and his fourth consecutive loan was back in the top flight with Leuven. So it wasn't until four years after his Genk debut that he finally started playing regularly for them.
At a time when he was desperately trying to establish himself, did those regular temporary moves affect Leo's natural confidence and belief? Was it a frustrating period, being constantly farmed out on loan?
"No it wasn't frustrating because I asked for it," Leo shrugs. "I joined at 15 then at 17 I made my debut, but a couple of months later, I saw that I wasn't going to get the game time – or even as a sub – I wasn't getting playing time so I asked if I could go out on loan. That went really well for me those loan spells made me a better player and helped me go back to Genk and eventually start in that team."
His time at Lommel was especially fruitful, averaging more than a goal every other game across his two spells, but it was his three seasons in the Genk first-team that eventually caught the eye of visiting scouts, and in the summer of 2019 he signed for Brighton.
It was a crucial decision for the forward, and a natural next step after starring in the Jupiler Pro League. "I wanted to make the move," he recalls, "so I spoke about it with my wife, but she was up for it as well, so we made our first move away from Belgium.
"She leaves those kinds of decisions up to me because she knows hopefully in the end she trusts me to make the right decision.
"To be honest moving to England was all very smooth. We both wanted a new adventure. We had no issues settling in, me and my wife both spoke English already, so we didn't have to adapt with anything like that.
"That side was always easy, so I could just focus on my football."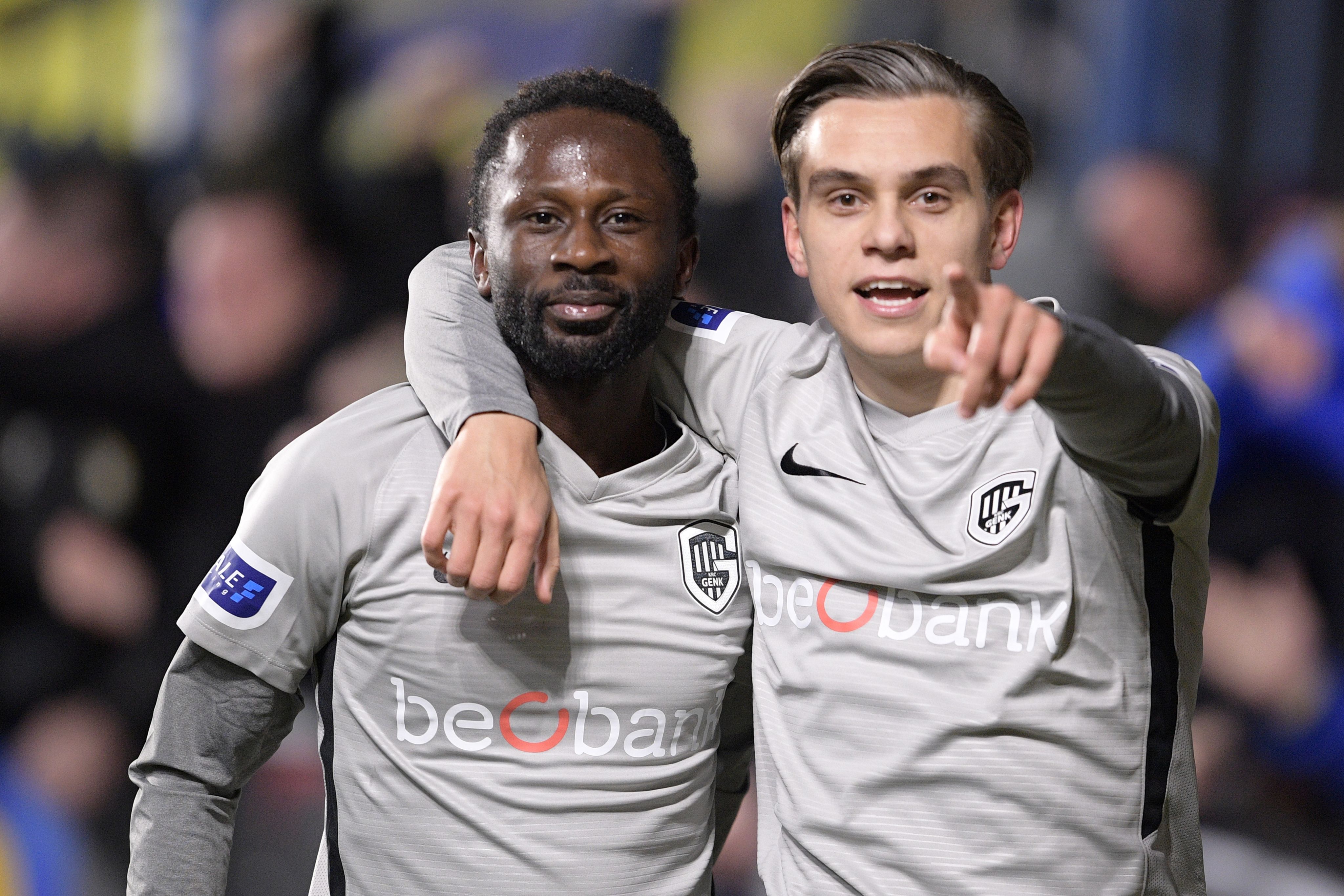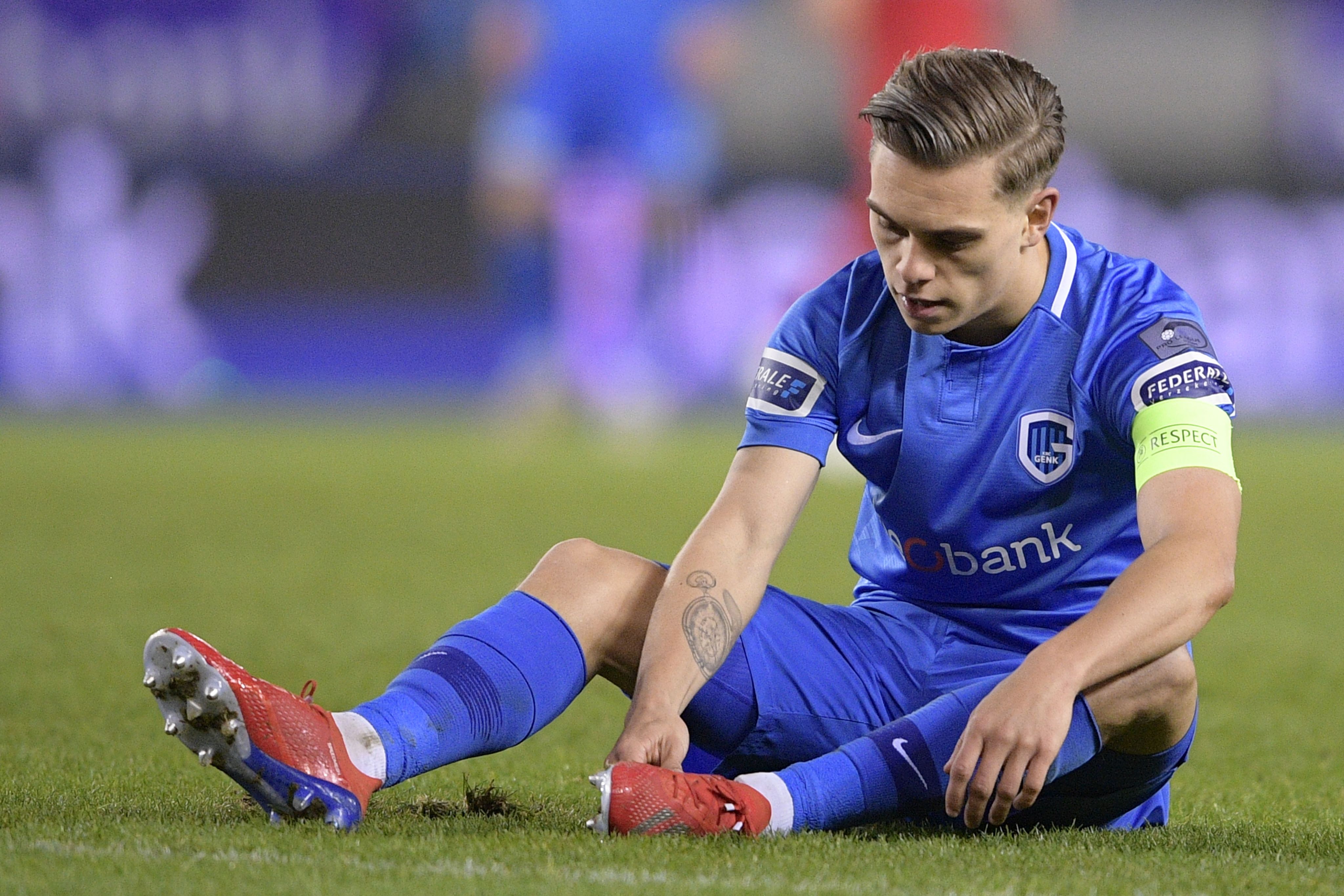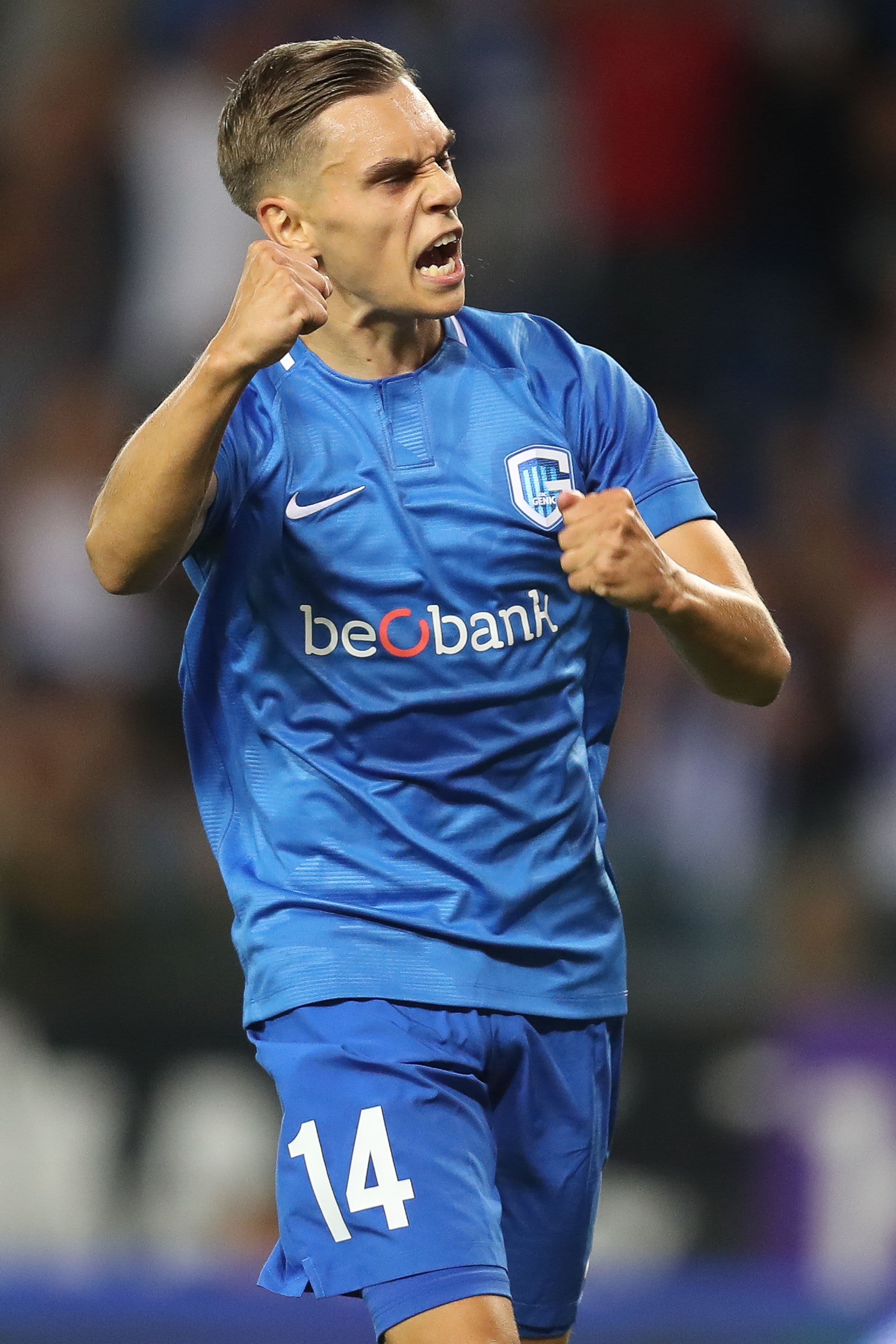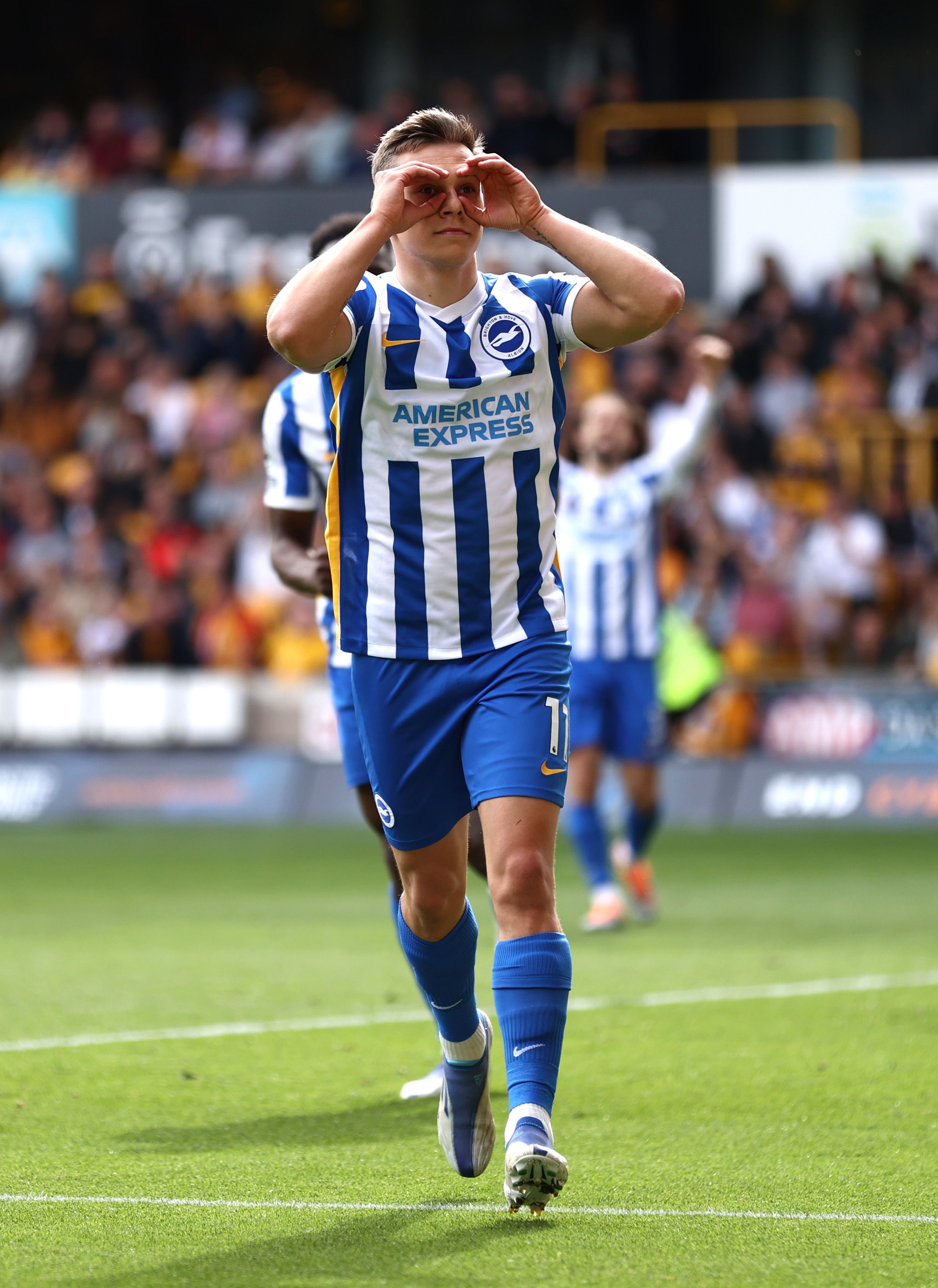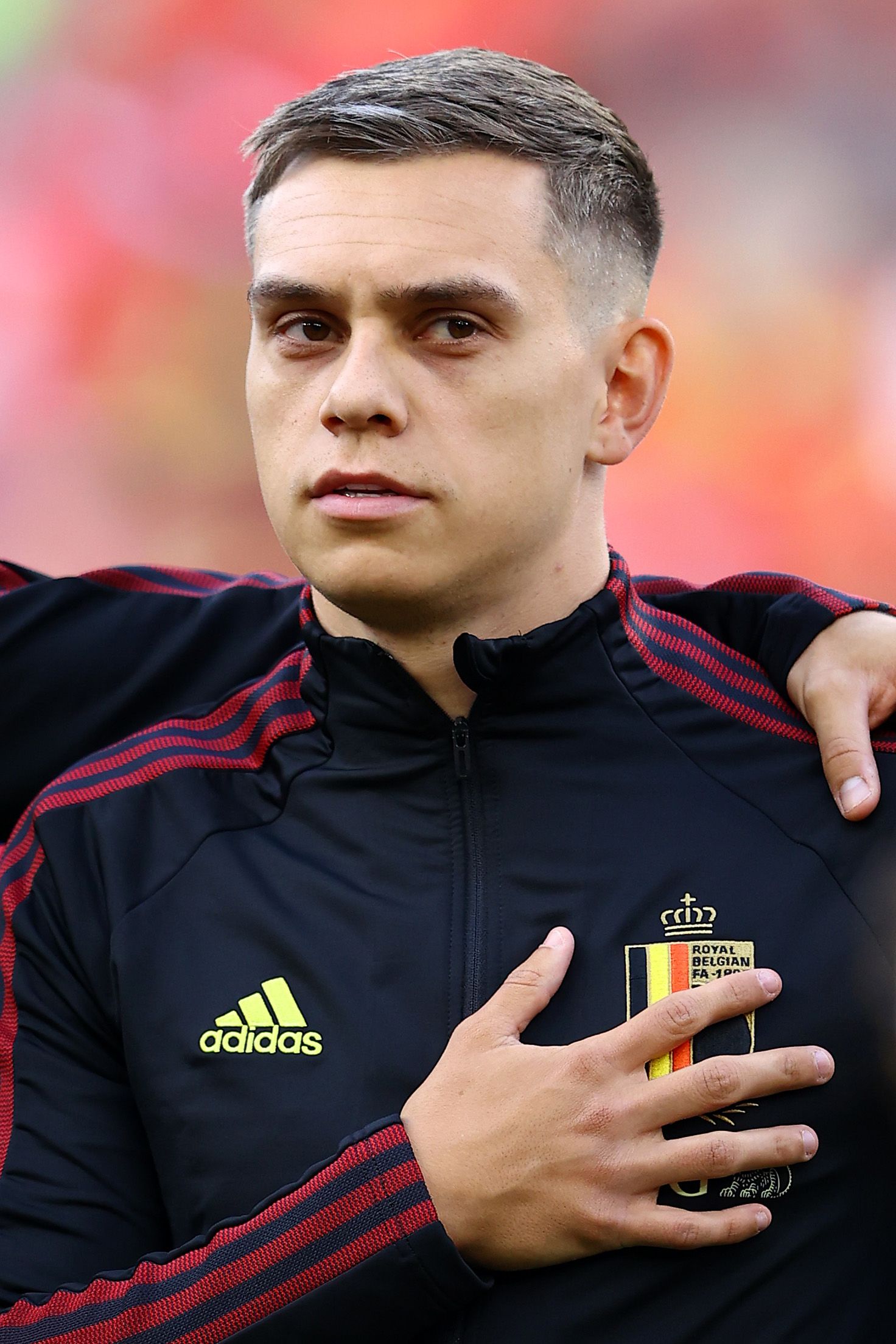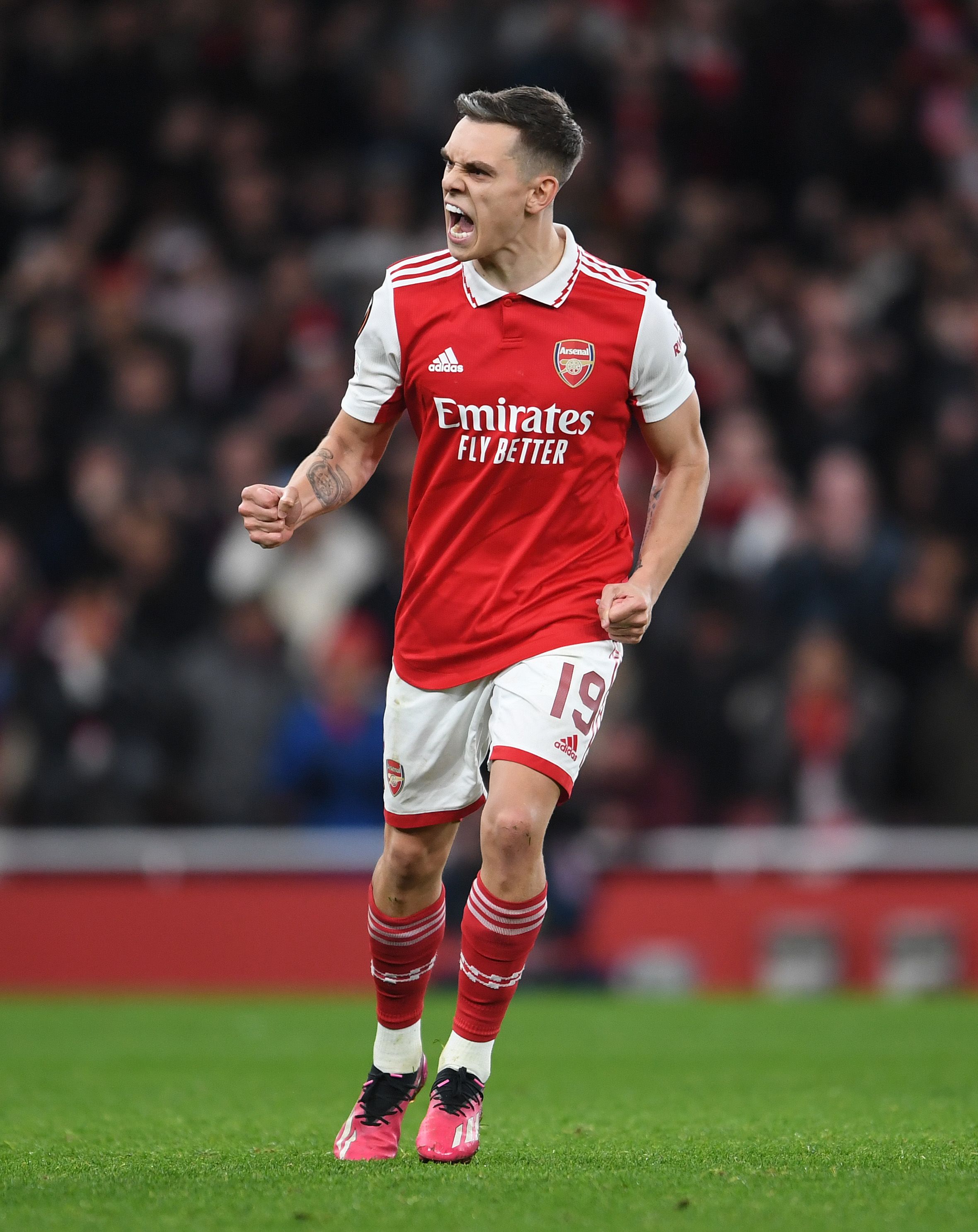 Leo's wife has been alongside him virtually since he started his pro career, and he says she continues to be an invaluable source of inspiration and help off the pitch.
"Yes we've been together since we were 18, nearly 10 years now, so she knows me very well," he says. "She's been alongside me for the whole ride. She has helped me a lot, She knows, for example, when I'm injured or something like that, she knows how to help deal with that and how to help me.
"She supports me well and we have two kids now as well so if I ever have a setback or a difficult moment, it's nice that I come home, see my kids and spend time with my family."
Leo had three and a half successful seasons with Brighton, scoring 25 times from 116 league outings. He became a senior Belgium international shortly after moving to England (working with Thierry Henry while on national duty) and he says the experience he has built up in the Premier League has been more valuable than any coaching or advice he's received from others.
"Obviously every coach and manager helps you in a certain way, but it's difficult to say how exactly," the 28-year-old states. "But you get experience over the years, and that makes you develop and improve.
"I've been in the Premier League for four years now and I think in every single game you play you learn more and gain from it.
"When I arrived at Brighton, maybe I made decisions and did things that I wouldn't do now. I know how to deal with those situations more, because I've been there."
All that gained experience meant Leo was oven-ready for Mikel Arteta's squad when he signed in the January transfer window. The speed with which the Belgian forward has slotted into the manager's system – racking up five assists and a goal in his first five league starts – is certainly testament to that.
Leo says his mind was made up on the move as soon as the Gunners showed an interest in bringing him to the Emirates: "When I first heard about it, I was really eager to come here because it's a top, top club," he grins.
"Obviously Arsenal had been doing really well already before I arrived, and seeing the team I knew what we could achieve this season.
"I had a really good chat with the manager as well, and he really gave me even more hunger to come here.
"For me and my family it was a really easy decision. They've always wanted to see me at the highest level too, and for me in the end it was just an easy decision."
While the speed with which Leo has fitted into the team has been extraordinary, he says much of that is due to being so settled off the pitch too. Now a father of two himself, his family unit remains tight, with his parents, sister and in-laws regular visitors from Belgium.
"Yes, they have come to watch me a few times at the Emirates. To be fair even before at Brighton they would come from Belgium to support me. I would say every month there is always someone there, supporting me - either family or friends.
"I've been in the Premier League for four years now and I think in every single game you play you learn more and gain from it"
"That's really nice to have that support, and especially for my wife as well. We have two young kids, one is a newborn – just a month old, and her parents come over quite often, especially now with the baby.
"So that's a big help for us, and for me too – it helps me get my rest!
"That's helped me settle here quickly at Arsenal off the pitch too. We are in a house already, renting and that helps us, we sorted that out quickly which we needed to with the baby too.
"It means I can feel relaxed off the pitch and focus on my football.
"Obviously I want to win things now," he adds. "At this stage of my career, I think I've built it up how I wanted to. But every time I want to take another step up and for me this is a top club now and now I'm ready to win things.
"Hopefully we can do that this season, we believe in that. It's not easy, but we will go for it.
"That's what I want to do. I'm inspired by becoming better and winning and having that motivation is just natural for me.
"I'm enjoying every single day right now, and the moment I don't enjoy football anymore is when I'll stop playing football. I'm happy with how it's going, and I want that to continue."
One member of the Trossard family who's not managed to come and watch Leo in action at the Emirates yet though is his grandad, Gerard, but he keeps a close eye on his grandson's performances from afar.
"No he's not been yet," Leo explains, "it's not the easiest for him to get here.
"But sometimes when I score with my weaker foot he tells me "do you see why we practised that when you were younger? Now it comes off!"
"It's nice to hear that, and it's why I always practised that. Every single time he told me how important it is to use both feet as it will give me such an advantage in future. Now you can see that it's true."