Gabriel Martinelli's road From South America to North London
Our top scorer this term talks us through his path from humble beginnings in his homeland to the Brazilian national team
By Josh James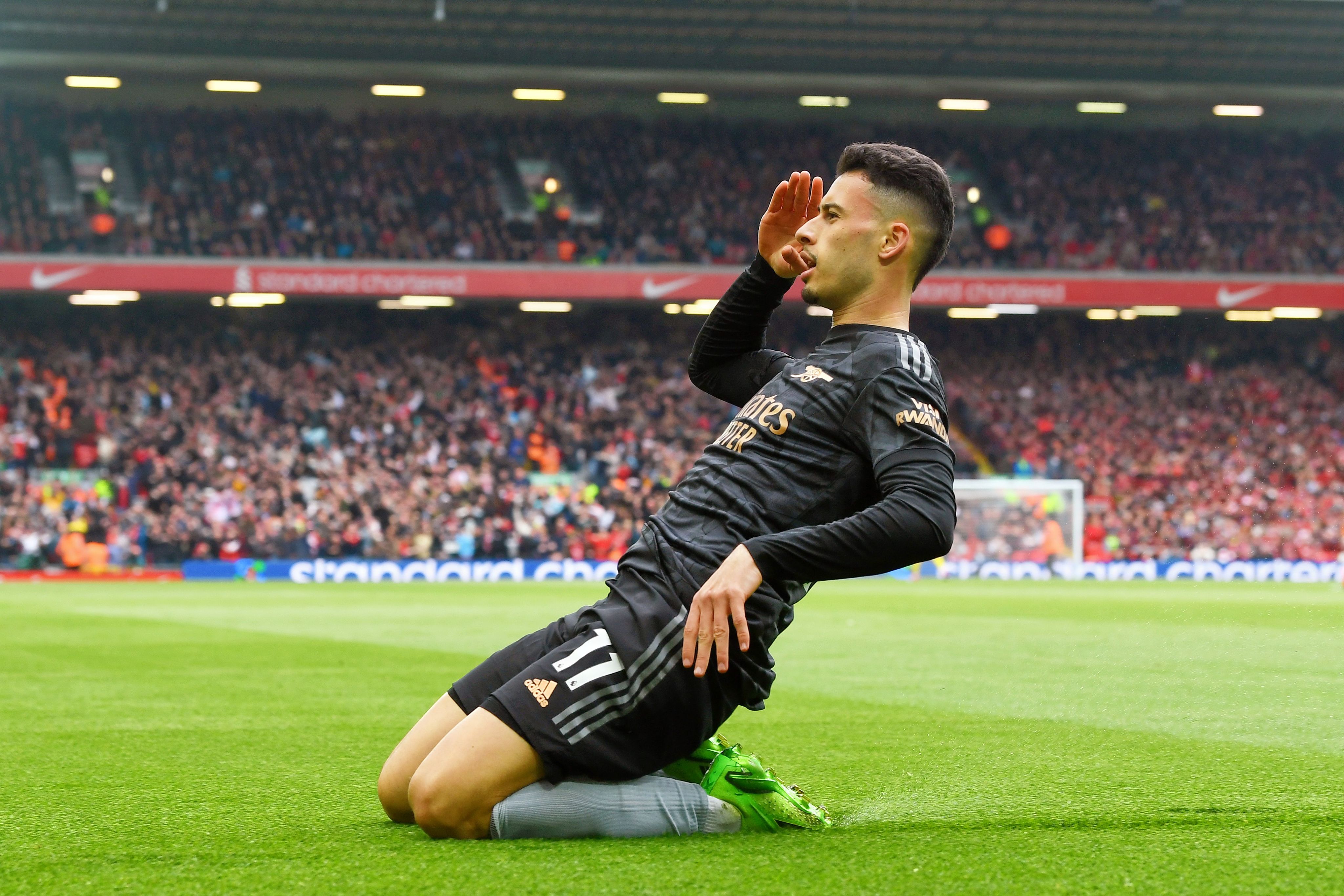 Gabriel Martinelli's path to Arsenal was not without its twists and turns. As a 14-year-old, just starting to make his name in the sport, Gabi was uprooted from his family home in Sao Paulo, where he had spent his whole life, to start afresh more than 100km away in the city of Itu.
Of course that meant changing clubs as well, and leaving the footballing giant that is Corinthians – seven-time national league champions.
The experience was a formative one for our explosive left winger. He admits it was hard at first, to leave his old life behind, his old teammates and school friends, but he said the support and help of his parents in particular was crucial in enabling his career to move to the next level.
Indeed it was just four years after that relocation that he moved to north London, and soon became known on the global stage. His mum and dad, he says, have continued to be his main source of inspiration ever since.
"If you were talking about footballers, the person I looked up to was always Cristiano Ronaldo," he begins. "I used to watch him a lot when I was growing up, I loved his style, but in life my main inspirations for sure are my parents. Back when I was young and still now, they are always there for me.
"They have helped me in so many ways, from day one, they have always been with me, supporting me, giving me advice and trying to help me.
"My dad played a bit of football when he was younger. He wasn't professional but he liked to play, for fun and he loves the sport.
"So when I was younger I always wanted to play, and my parents would encourage me too. I think my dad always had that dream of having a son that could become a professional footballer. My mum as well always encouraged me from day one when I started out in football.
"They always did everything they could to help me achieve my goals and to become a footballer."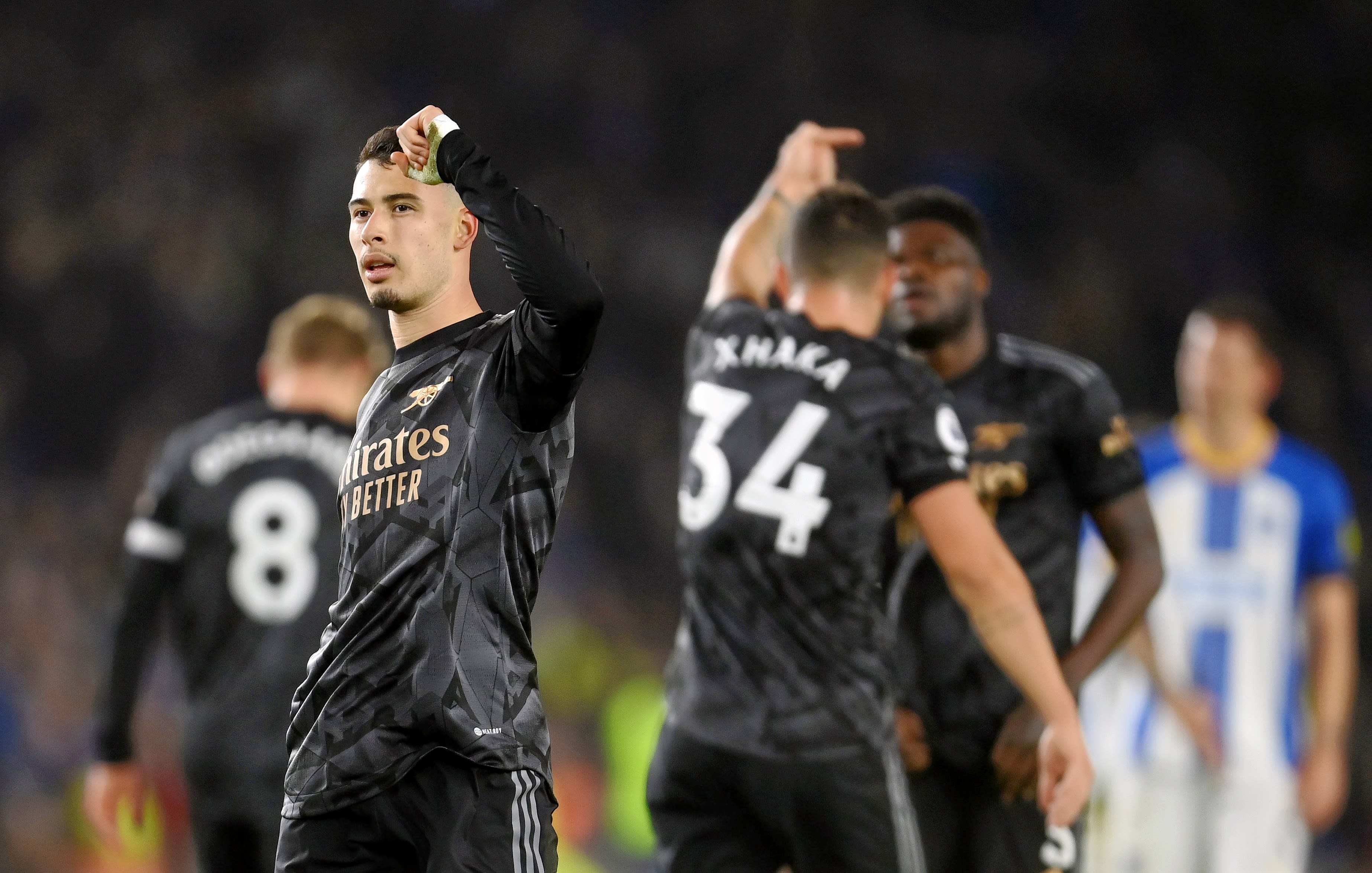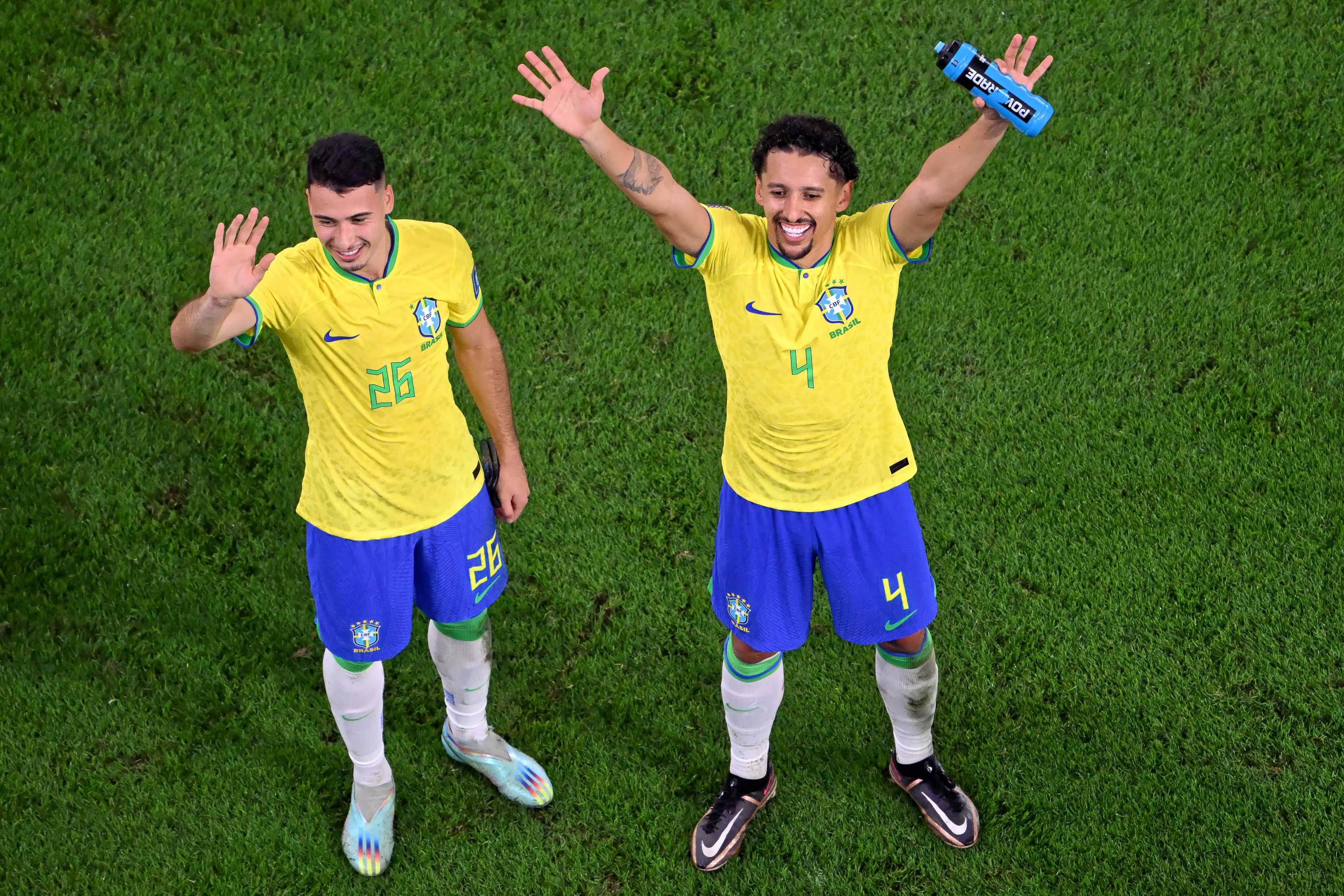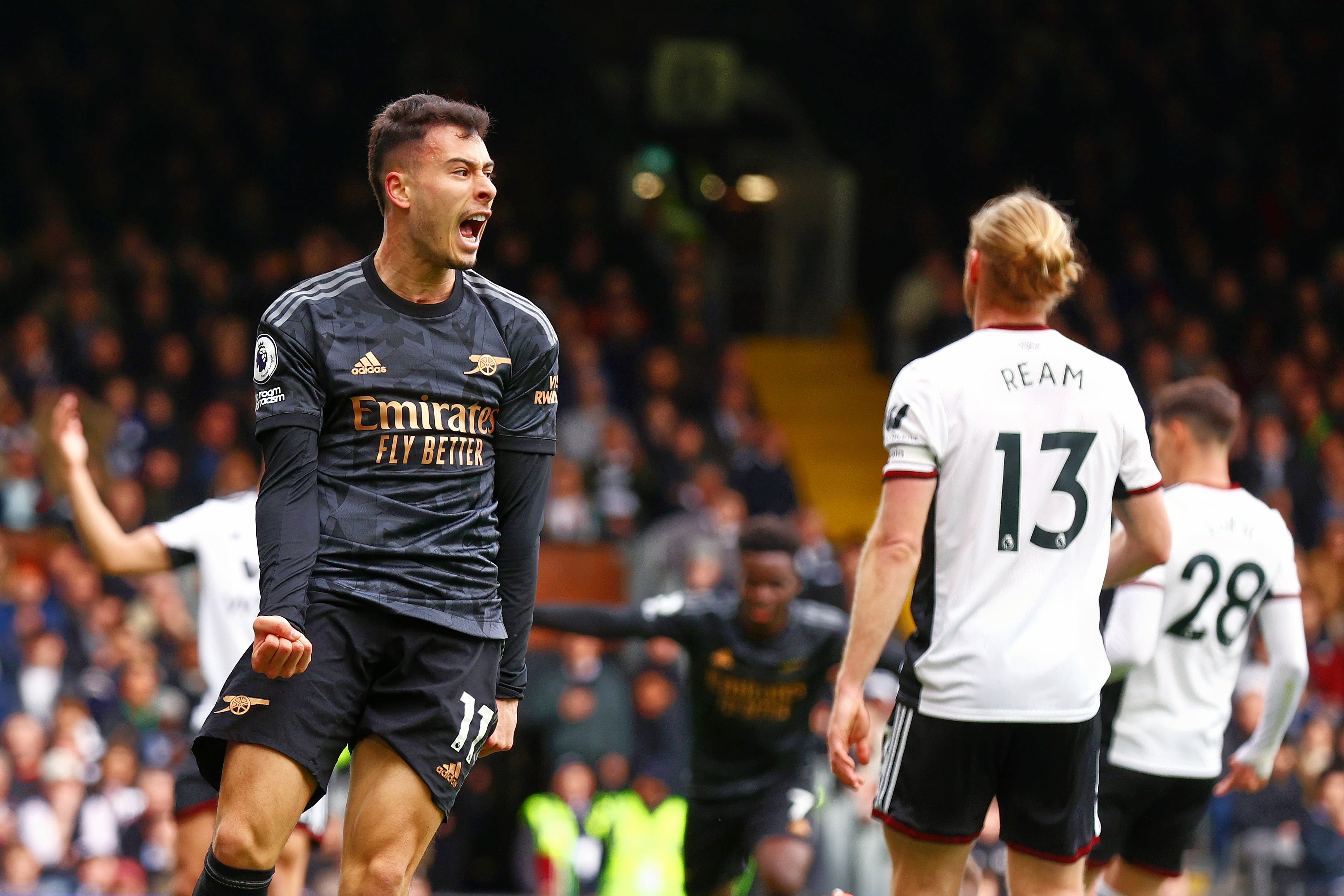 That dream seemed to be well on track from an early age. He joined his local club Corinthians when he was just six, and his parents both gave him 100 per cent support in his early career, his mum reshaping her whole routine around young Gabi.
"My dad was working usually and so my mum used to pick me up from school and take me to training," he continues. "I used to play futsal, and also trained on the big pitches, so I used to train in the afternoons and then play futsal matches in the evening.
"So my mum would often spend the whole day with me at the club. Then after my dad finished work in the evening he would come to pick us up.
"My mum doesn't drive so it used to take an hour and a half each day for us to get there by bus. She would meet me from school, we would walk together to the bus station and wait there for the bus. That would always drop us in the same place and after that, we would have another 10-minute journey to get there. This was for four years, from the age of 10 to 14 basically, while I was at Corinthians.
"I started playing when I was six at Corinthians, but at that age you can't play on the normal-size pitch. You play futsal for the first few years, then when I turned 10 I started playing on the pitch. You don't go to that level until you are playing for the under-11s."
Futsal is essentially a five-a-side, fast-paced indoor variant of the game that demands a high technical level, and is organised on a large scale in Brazil especially. It's also where Gabi first developed a taste for goals.
"I was always an attacking player, from when I first started," he reveals. "I always played up front from the time I started on the full pitch, and in futsal as well, I played as a No. 9."
As for his goalscoring record, "yeah, it was good!" he says laughing.
But soon Gabi's father got a new job, situated outside of the huge city that is Sao Paulo, 100 kilometres further inland in a city called Itu, famed for its oversized tourist attractions including a 4-metre pay phone and vastly scaled-up streetlights.
For Gabi though, it meant a change of club. He joined Ituano, a far cry from what he was used to at Corinthians. Although now in the second tier of Brazilian domestic football, when Gabi arrived Itunao were outside the top three divisions.
"My dad got a new job," Gabi explains, "and we moved out to the countryside you know? It's like a two-hour drive from where we used to live, and my life changed a lot at that time.
"When you play for Corinthians, it's a really big club. They are used to winning all the time and that's how it is there. When I went to Ituano, in the beginning we were losing every single game and it was hard for me. I was not used to that.
"Back in Corinthians I was used to winning, it was a change for me. And back in Sao Paulo I had all my friends there with me. It was a club where I had spent seven or eight years of my life, then I moved to a new club where I didn't have anyone. I knew nobody and things were done differently.
"I had to make new friends and at the start it was difficult for me. I changed school and everything, so it was like starting again when I was at Ituano. I didn't know anyone in school or at the club.
"I just wanted to play football though, so I carried on there. We had to move there because of my parents, so it was as simple as that. My dad had a new job there and I wanted to continue to play football."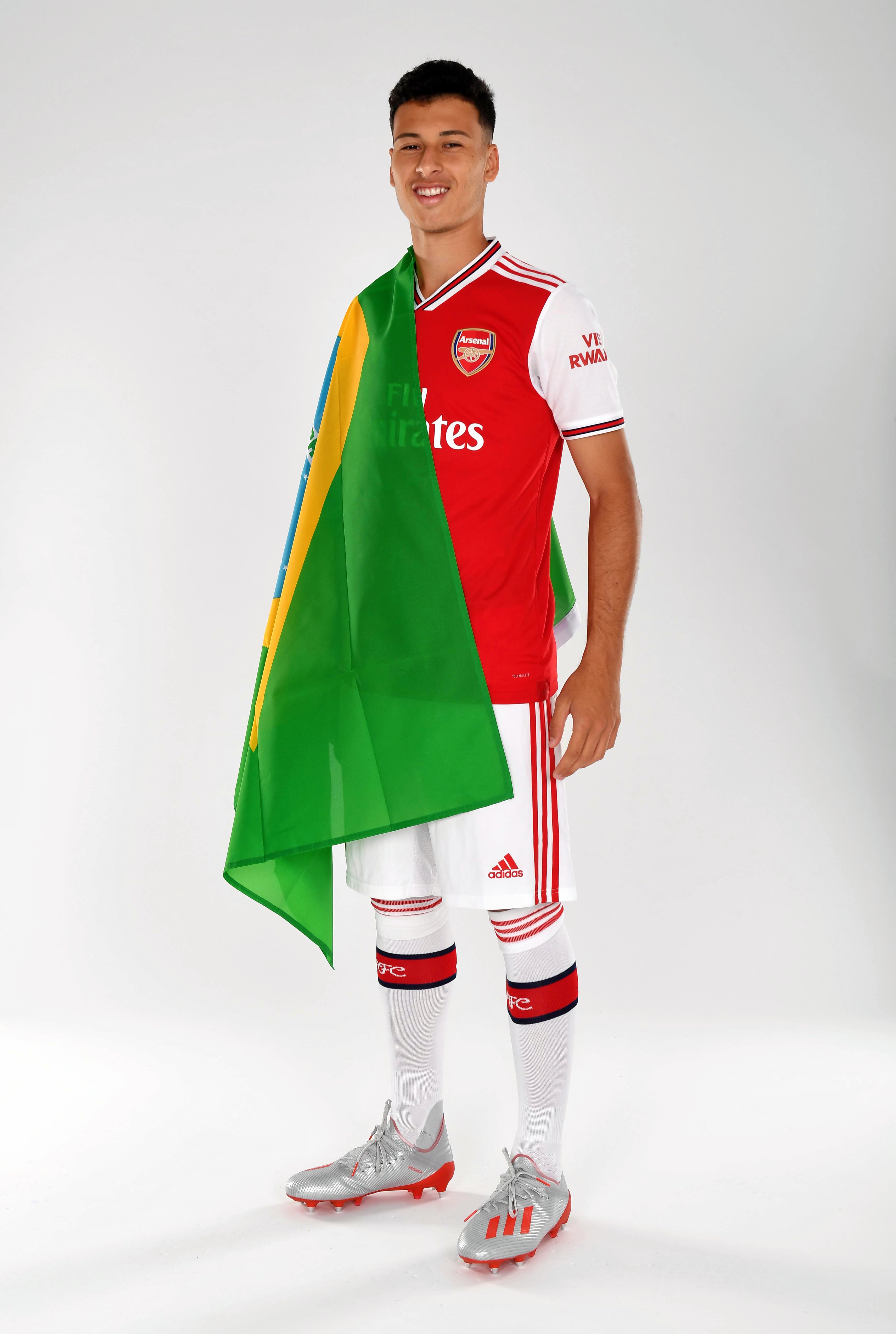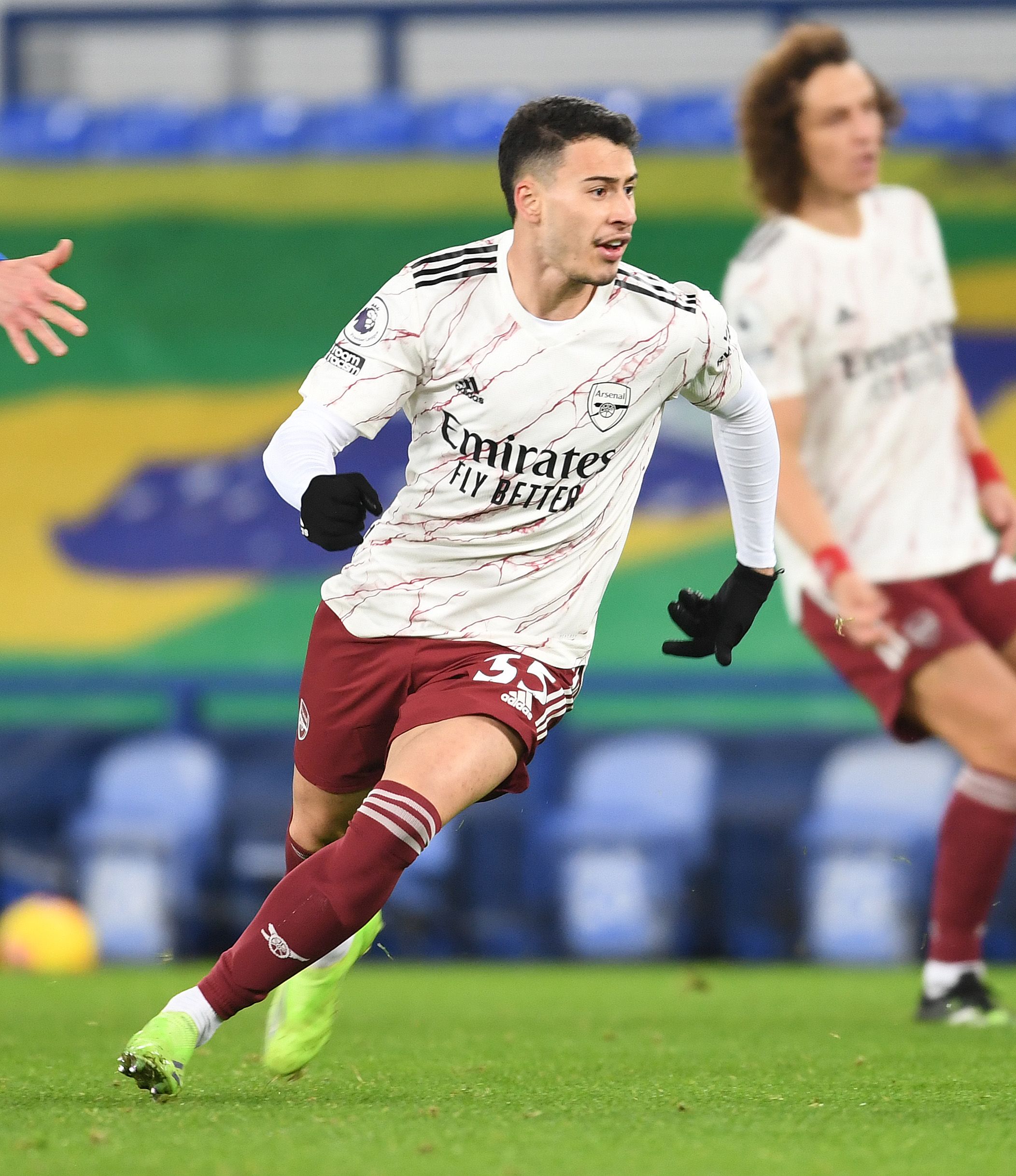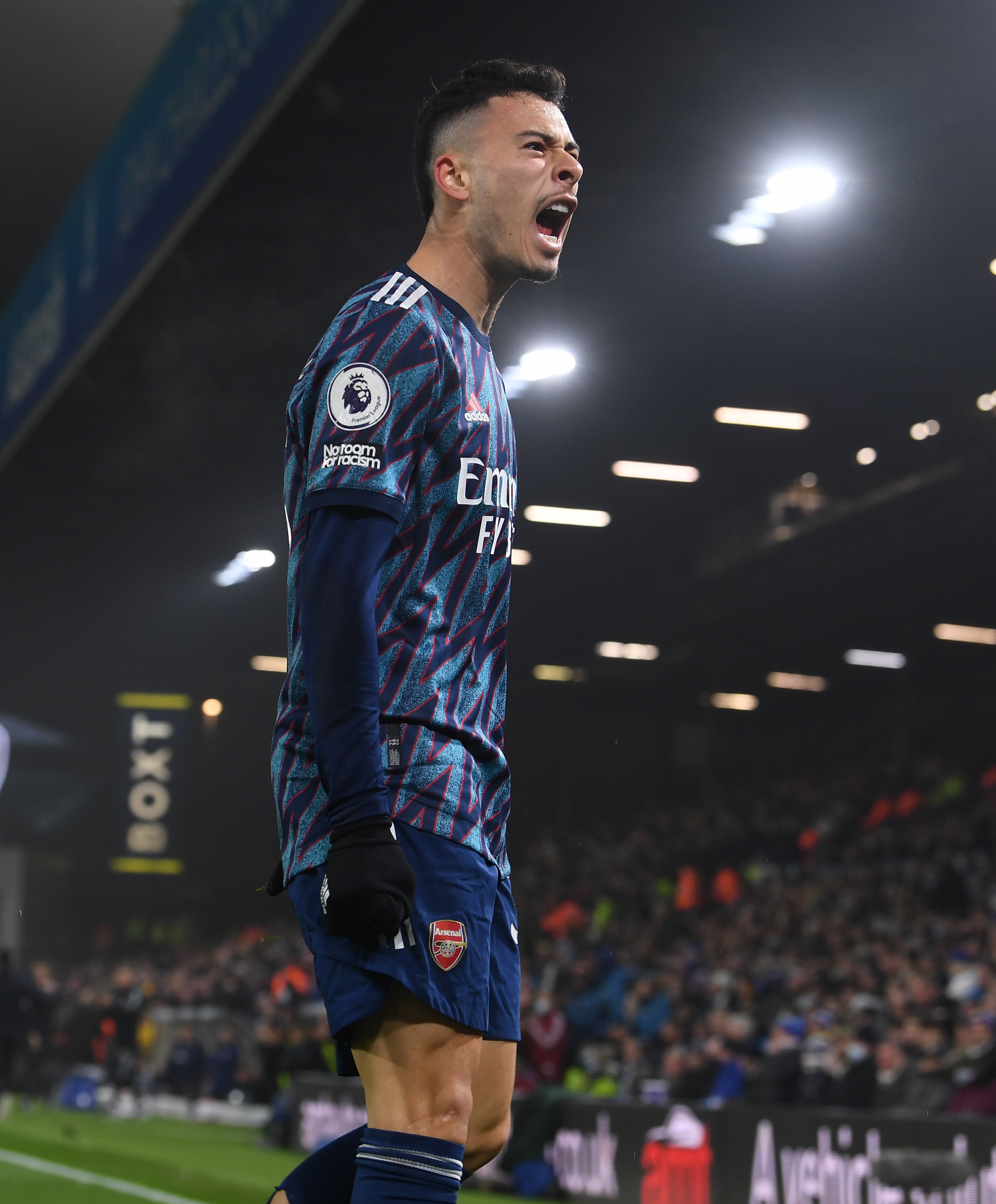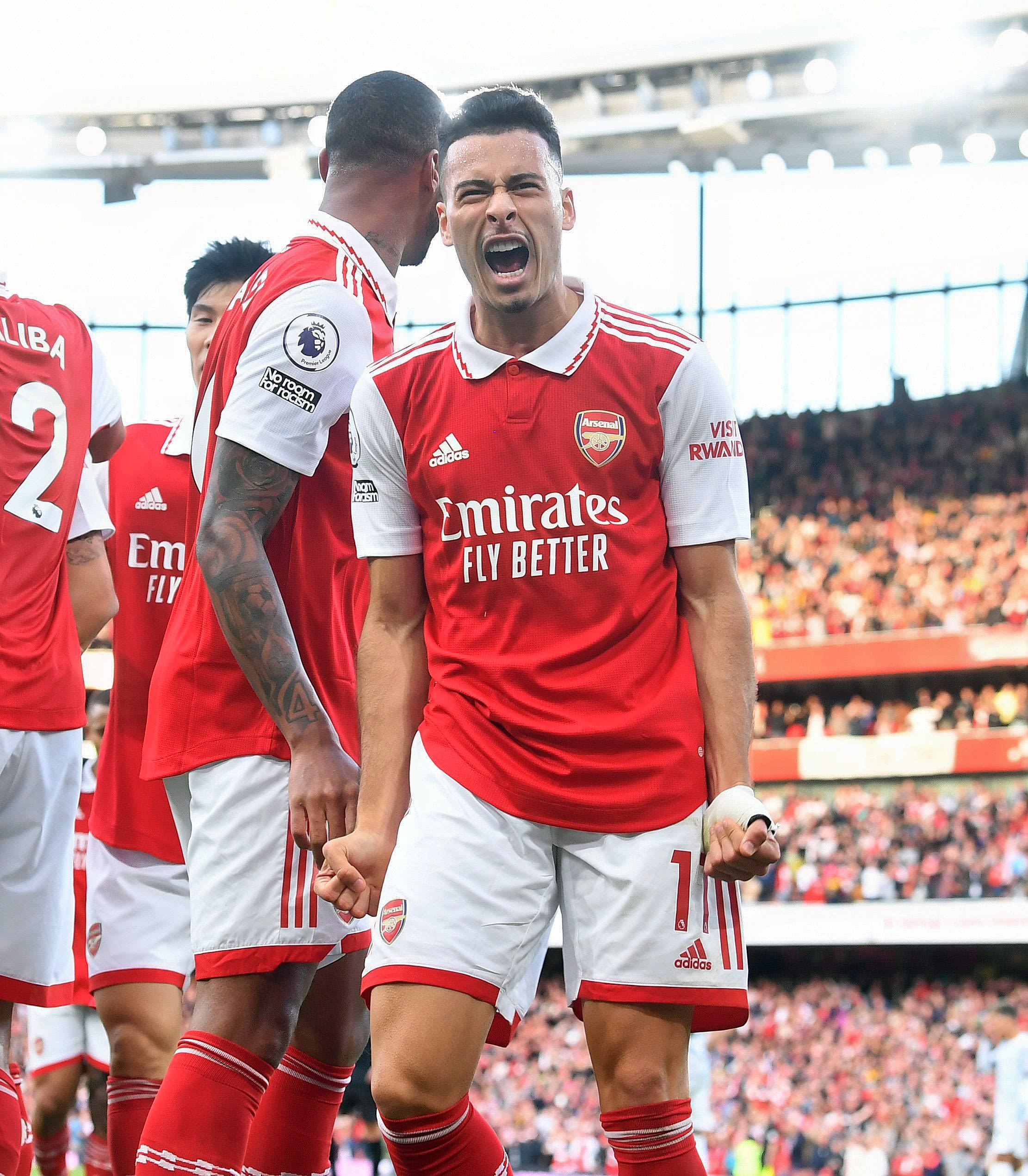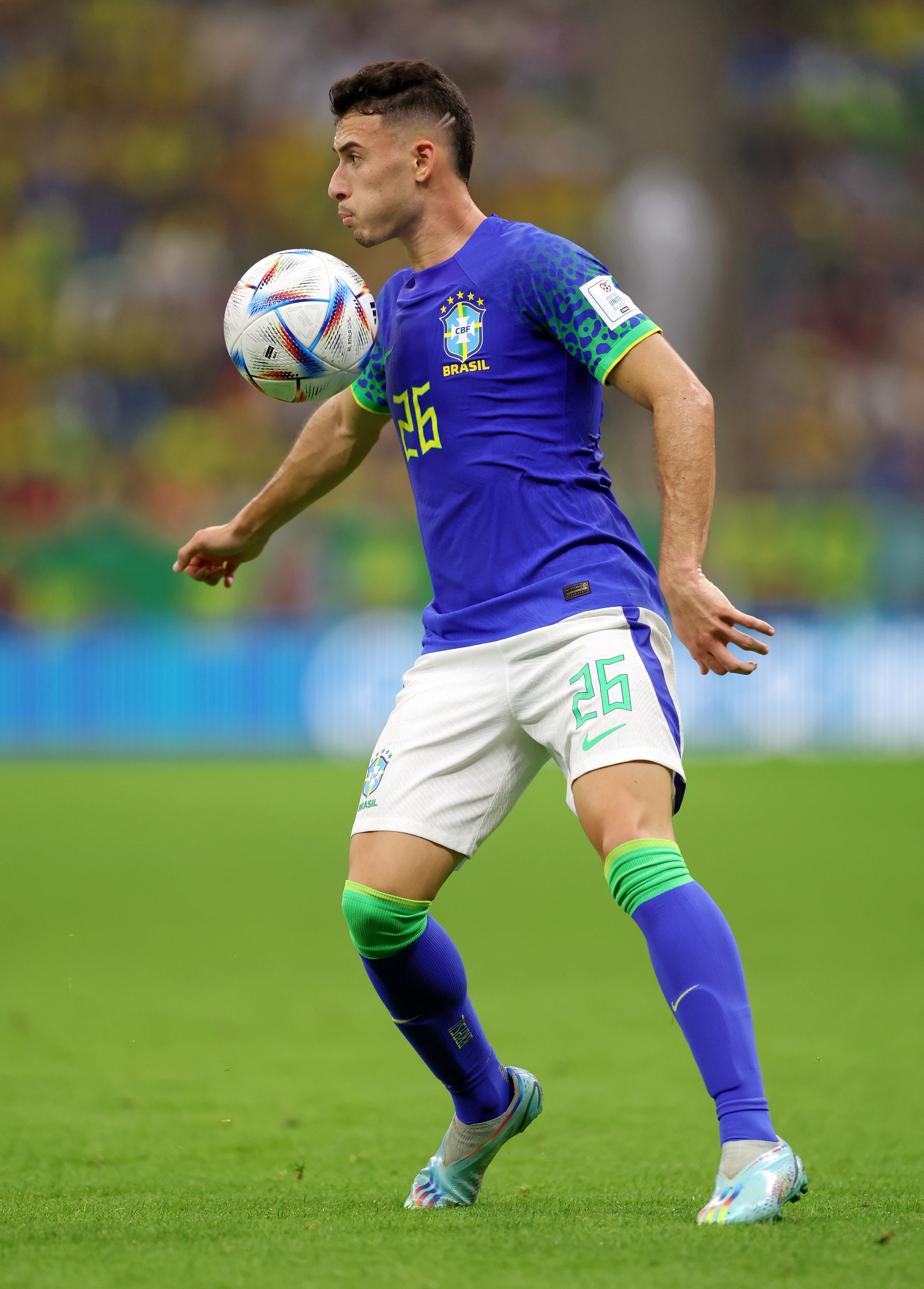 When you play for Corinthians, it's a really big club. They are used to winning all the time. When I went to Ituano, we were losing every single game and it was hard for me.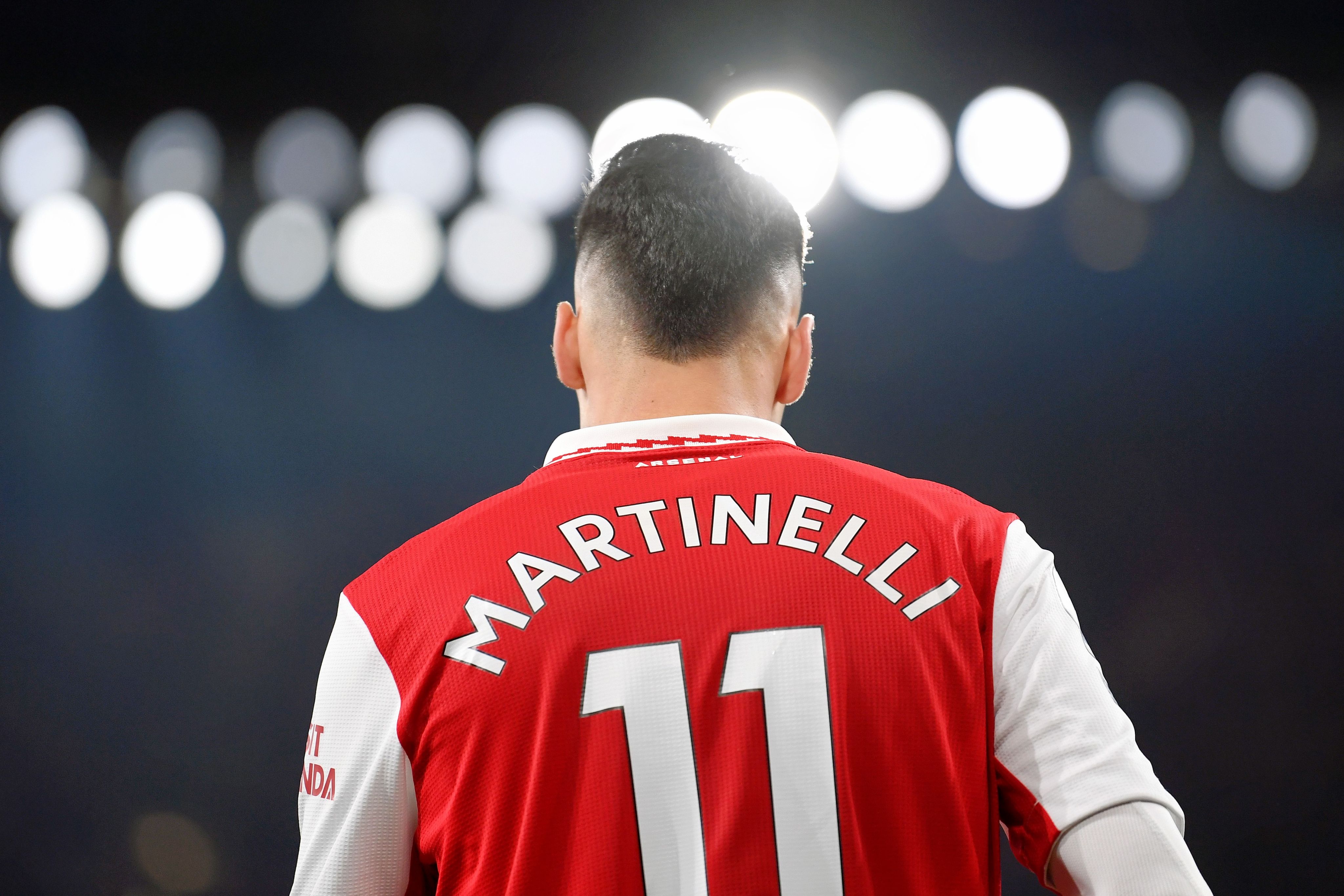 On the pitch he was focused on developing his game more. He said he soon fitted into the team and his new teammates didn't treat him any differently, despite arriving from a much bigger club.
"No, because at that age, nobody knew me. I was just 14. Soon I think they could see I was a good player, and I fitted in."
His teammates could see his potential, and soon so could visiting scouts. It was about this time that Gabi started having trials at some big clubs in Europe.
"Yes, I think I was about 13 or 14 when I went to Manchester for the first time, I don't remember exactly, but I was still young, nobody knew me.
"That was a new experience for me, being away from home. I didn't like it at first. I wanted to be at home but I would go with my dad to these places and I was a bit scared. A different country, a different language that I didn't speak, so it was hard for me."
He returned to Brazil, and continued to build his reputation. He made his Ituano first-team debut when just 16, and was soon regularly on the scoresheet in domestic competition.
Then, shortly after his 18th birthday in June 2019, came the move to Arsenal. Emboldened and wiser after his previous experiences on trial, he now felt ready for the new challenge in a foreign country.
"Maybe the trials I had helped me, I don't know," he reflects, "but what I do know is that in my mind – I was ready to join Arsenal. Maybe actually I wasn't ready, I was still young, I didn't speak the language – but it didn't matter, because in my mind I felt I was ready to do it. I did well at the beginning as well and that helped me get confidence too."
If the move from Corinthians to Ituano felt big, what was his parents' reaction when he signed for Arsenal?
"They were happy, but in the beginning my mum was a bit like: 'it's a long way, it's a new country...' She was worried, you know?" he says smiling.
"We are humble people, I don't know how to explain it, but we didn't have much, we were just a simple family so it's very different to us. We were not used to it so we were all a bit scared. It was a new chapter for us and we didn't know how it would work out.
"Being from a huge city like Sao Paulo helped though. Although we had moved from Itu to London, we had lived and grown up in Sao Paulo, so I was ready to live in London.
"And it was Arsenal. When I signed, my whole family was buzzing – me as well of course. I couldn't wait to get started. My parents moved over with me at the start, just for the first eight or nine months to help me settle in and get used to it. They stayed with me to help with the adaptation and a new house. I was just 18 remember – I didn't know anything about life!
"I needed them with me and as I said at the start, they have always helped me and been so important in my life.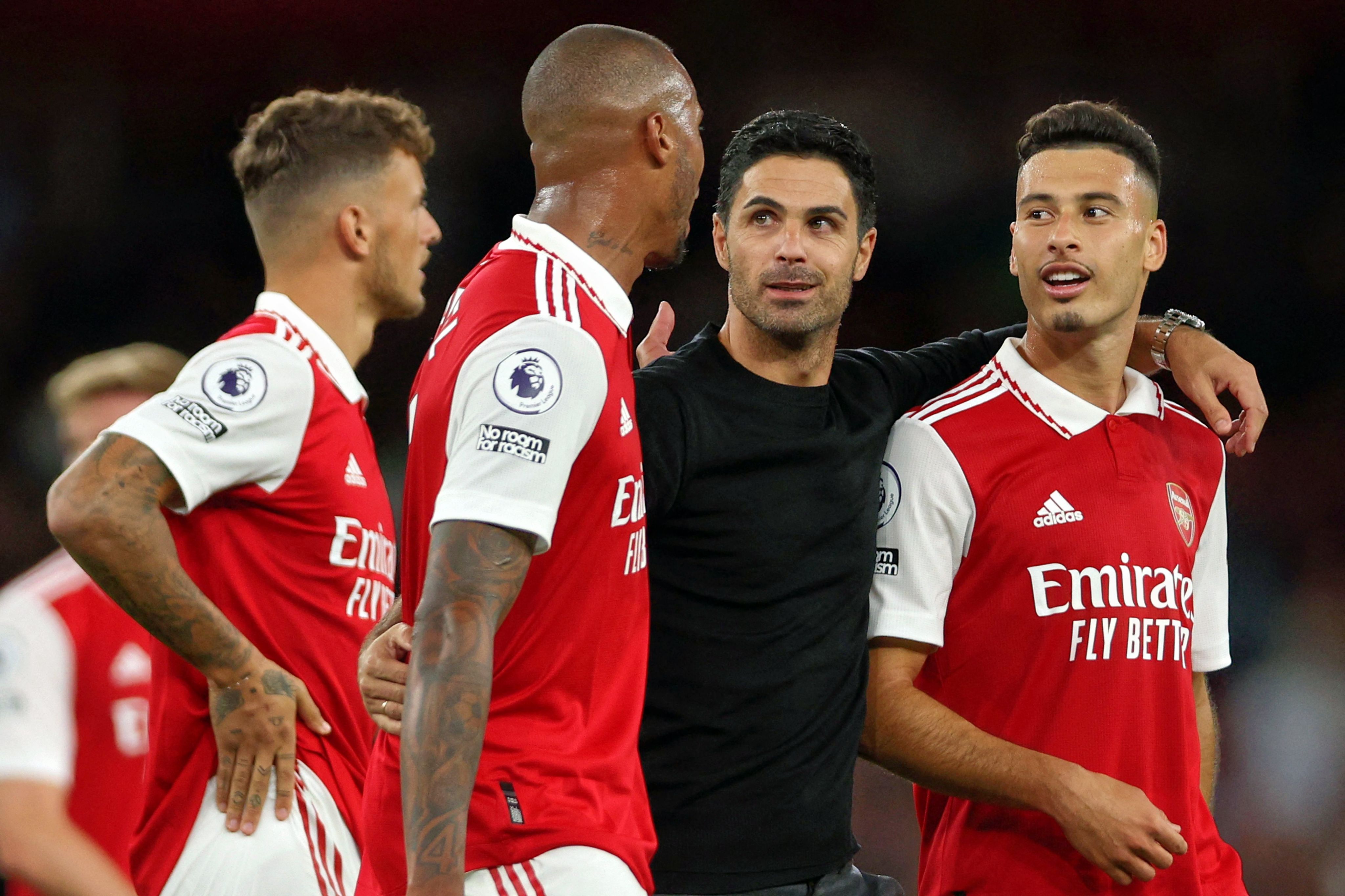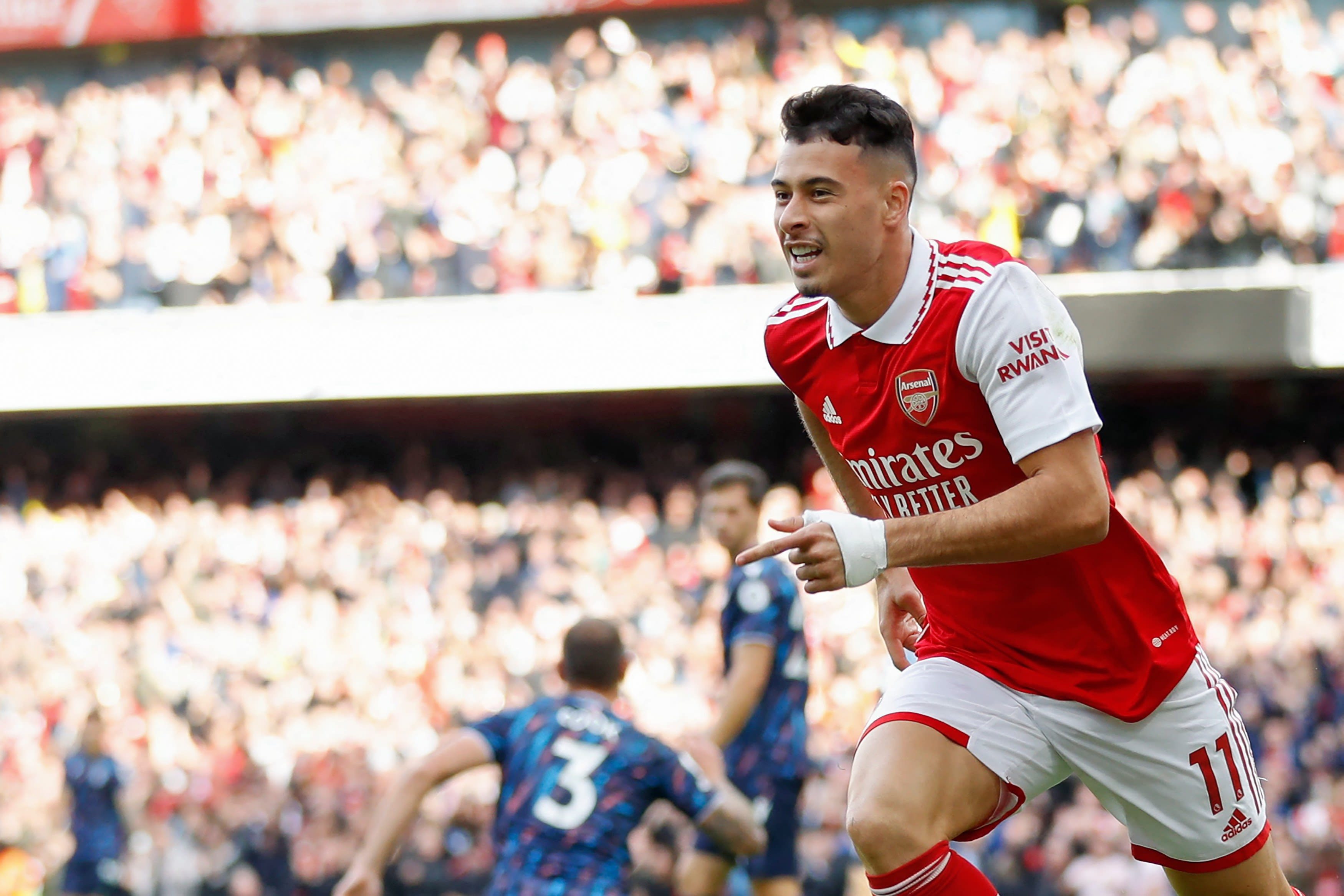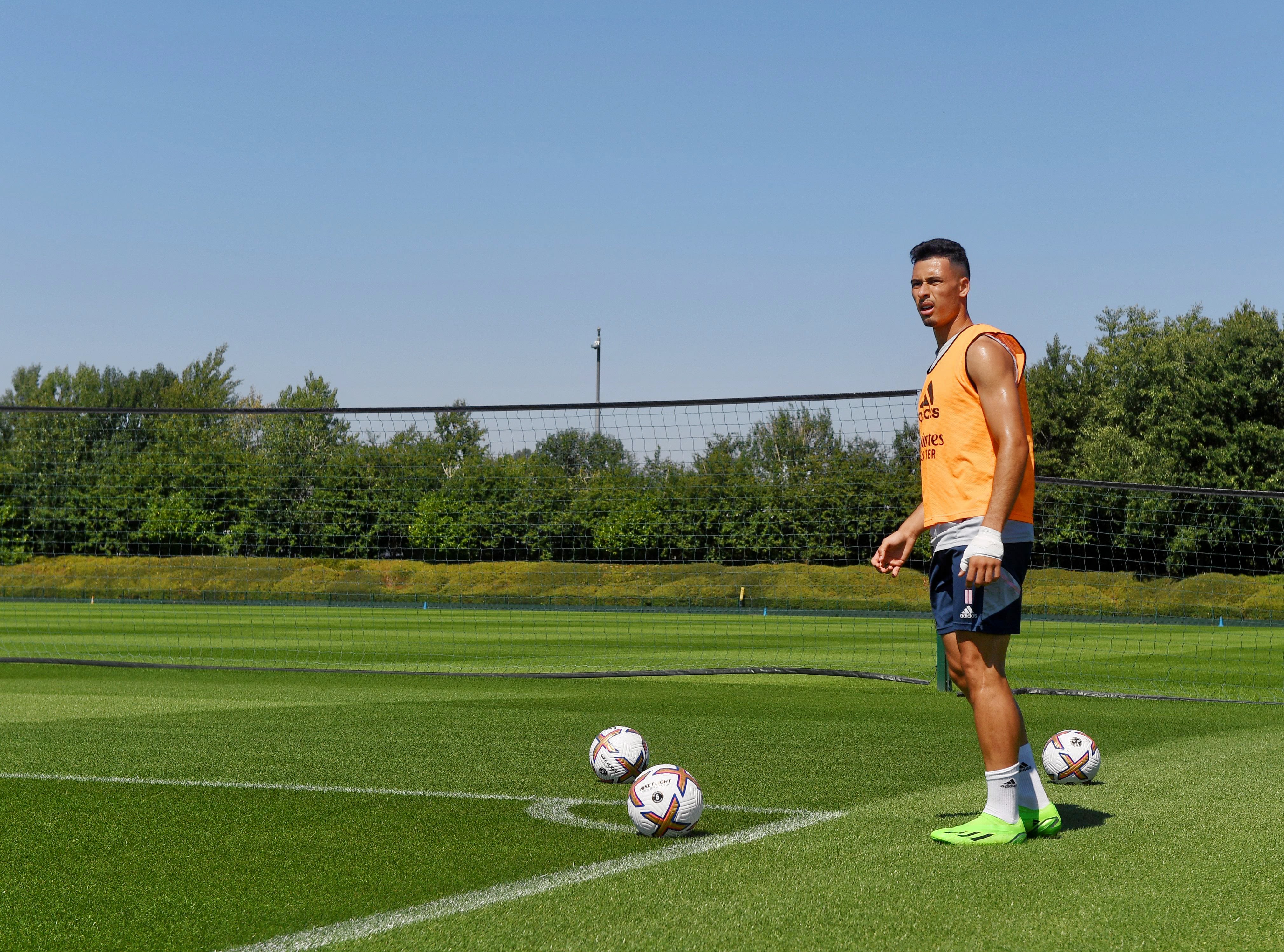 I was ready to join Arsenal... Maybe actually I wasn't ready, I was still young, I didn't speak the language – but it didn't matter, because in my mind I felt I was ready to do it.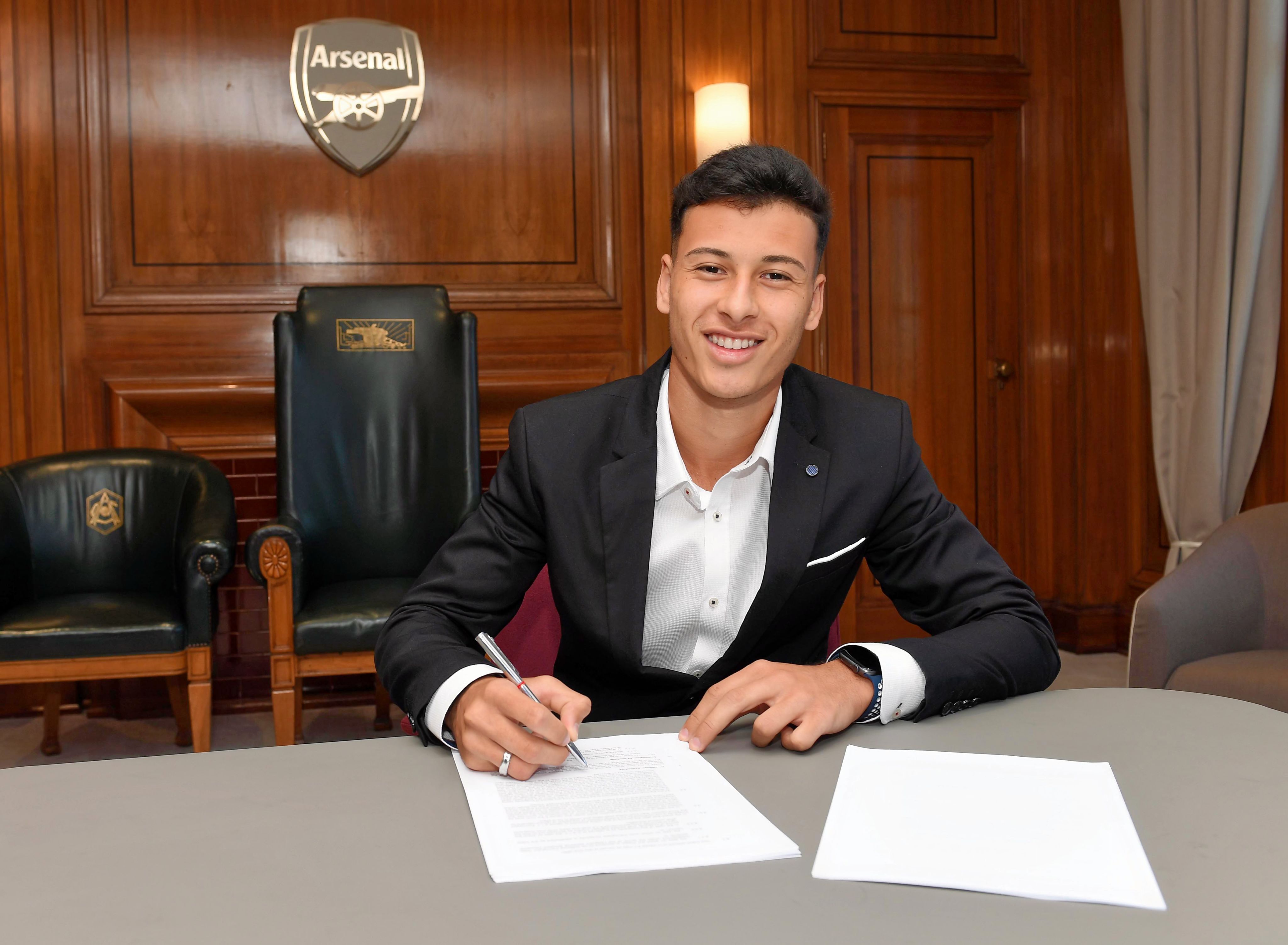 "The first few months in London were crazy. First of all, as I said when I went to Ituano from Corinthians it was a big change, but even more coming to Arsenal from Ituano. I had arrived from a small club in Brazil to one that plays in the Premier League and is one of the best in the world. I was excited but at the same time I was a bit nervous. I think that's normal.
"I remember my first day here. I arrived and went into the indoor training hall, feeling so nervous. And the first people I see? It was Auba, Mesut, Laca... just amazing! All these big players, big stars, and I was joining them. But it was all good because they were all lovely with me and helped me arrive at the club.
"Then to be honest my first training sessions were quite easy. It was pre-season, so it was mainly just running and fitness, not too difficult! That helped me get to know everyone before playing any football.
"The first time I really got to work with the ball was when we went to America on pre-season tour. That helped me relax because I remember feeling really nervous, but as soon as I went onto the pitch, I was OK, I felt comfortable. I was just like: 'this is what I do.'"
Gabi scored in his first appearance, a 3-0 friendly win over Colorado Rapids, and his performances throughout that tour guaranteed his place in the first-team squad for that 2019/20 season.
Shortly after Gabi signed, his compatriot Edu Gaspar rejoined the club as technical director – a similar role to the one he had when he was at Corinthians, while Martinelli was in the youth ranks.
Their paths crossed again when Edu was general co-ordinator for the Brazil national team.
"I remember my first conversation with Edu," Gabi recalls. "I was with the national team, while the team was preparing for the Copa America in 2019. The deal to Arsenal wasn't closed at that point, and at that time Edu was working for the Brazil national team.
"He was there and we were talking, he said he knew I was going to Arsenal and he would be there too soon, and anything I needed I could speak to him about. He said he just wanted to make my life as easy as possible there.
"That was really nice of him, it's great to have a guy like that who is always around and always happy to help me."
That was nearly four years ago now. Gabi has since gone on to score 33 times from 127 first-team appearances, and truly establish himself as one of the team's key players. He's clearly enjoying himself, both on and off the pitch
"Like I've said before, this is my home now," he grins. "Sometimes when I speak to my mum I tell her that I want to stay in London and maybe even stay here after football, you never know. But I love it here. She's like 'ahhh you need to come back to Brazil sometimes as well!'
"I'm still her boy, that's normal, but I love being here. She visits me quite often. Not my dad though, he doesn't speak any English and doesn't like the weather! I see him more in the summer when I go back to Brazil.
"My mum is staying with me at the moment in fact. It's good because she wants to do everything for me, take care of everything. She forgets I'm nearly 22!
"It's like I am still eight again, but that's normal, I'm sure every mum is like that. She just wants to take care of me."
Taking care of himself is something that Gabi has proved repeatedly that he can do in English football, and Arsenal supporters everywhere will hope that continues for many years to come.