JAKUB KIWIOR'S FOOTBALLING ODYSSEY - AGED JUST 23
Our new defender on arriving in north London via Poland, Belgium, Slovakia and Italy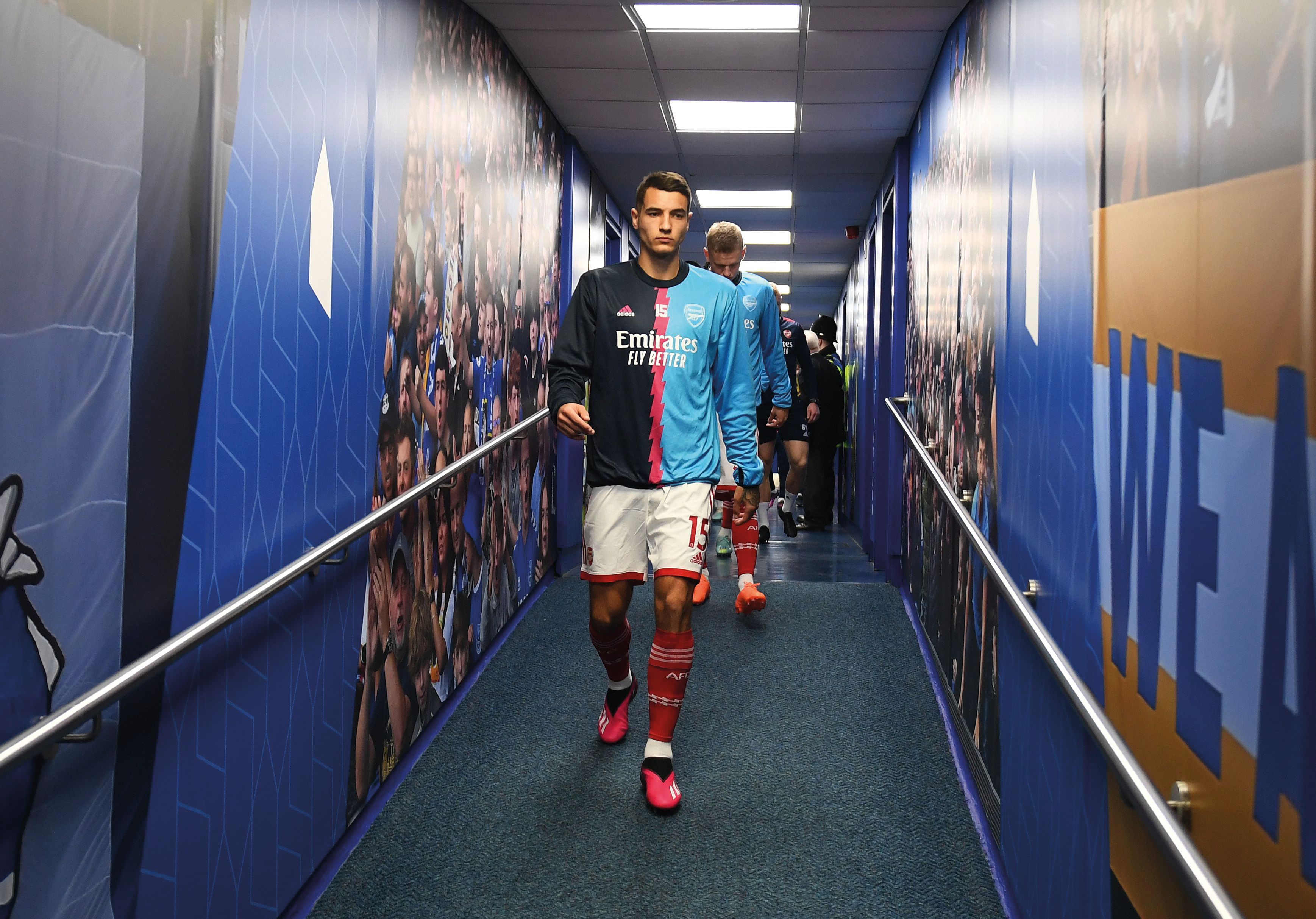 Jakub Kiwior only turned 23 in February – but such is the young defender's will to make it to the very top, he had already played in four different countries en route to arriving at Arsenal.
Jakub's journey to north London was a unique one. While still only 16, he left hometown club, GKS Tychy, to join Anderlecht in Belgium. The move, which saw the then-teenager head some 750 miles east, was an early indication of just how determined Jakub – and his family – were to forge a successful career in football.
"My family are extremely important, the most important thing to me, because they raised me," Jakub – who names Sergio Ramos as his main football-related inspiration – tells us. "I think my dad has been really good for my career. He even shut down his company in Poland when I was 16 so that he could go with me to Belgium.
"My family really taught me the value of working hard. Without hard work, your dreams won't come true. When it comes to football, there are certain sacrifices you have to make – but I don't think there has been a time when I didn't want to play. Because if I didn't feel like going to training, or I was tired, or there was another reason, then I'd think to myself that I have to go and work hard so that I can get better.
"My dad inspired my love of football. He took me to my first training session. When I was younger, I went to his games. He played amateur football with friends. He used to take me to his games so I could then watch him play. He is my inspiration.
"My family have been vital to my career from the start right up until now, as have my friends. I have friends that support me, and they do so with all their hearts. I know they watch my games too. I love it when they have the chance to come to a game and cheer me on from the stands.
"Before I moved to Arsenal, I spoke at length with my family, as well as with my agent and my girlfriend. We met up together a few times to talk everything through, so that it wasn't just me who made the decision, but everyone together. I wanted to know what everyone in my family thought about this move."
The process was similar when, after two years with Anderlecht, Jakub transferred to Slovak top-flight side, FK Zeleziarne Podbrezova where he took his first steps in senior football.
While his side were ultimately relegated, finishing bottom of the Fortuna Liga relegation group, Jakub's calm approach and technical ability was catching the eye. It wasn't long before he was on the move again – this time joining MSK Zilina, one of Slovakia's most prestigious clubs.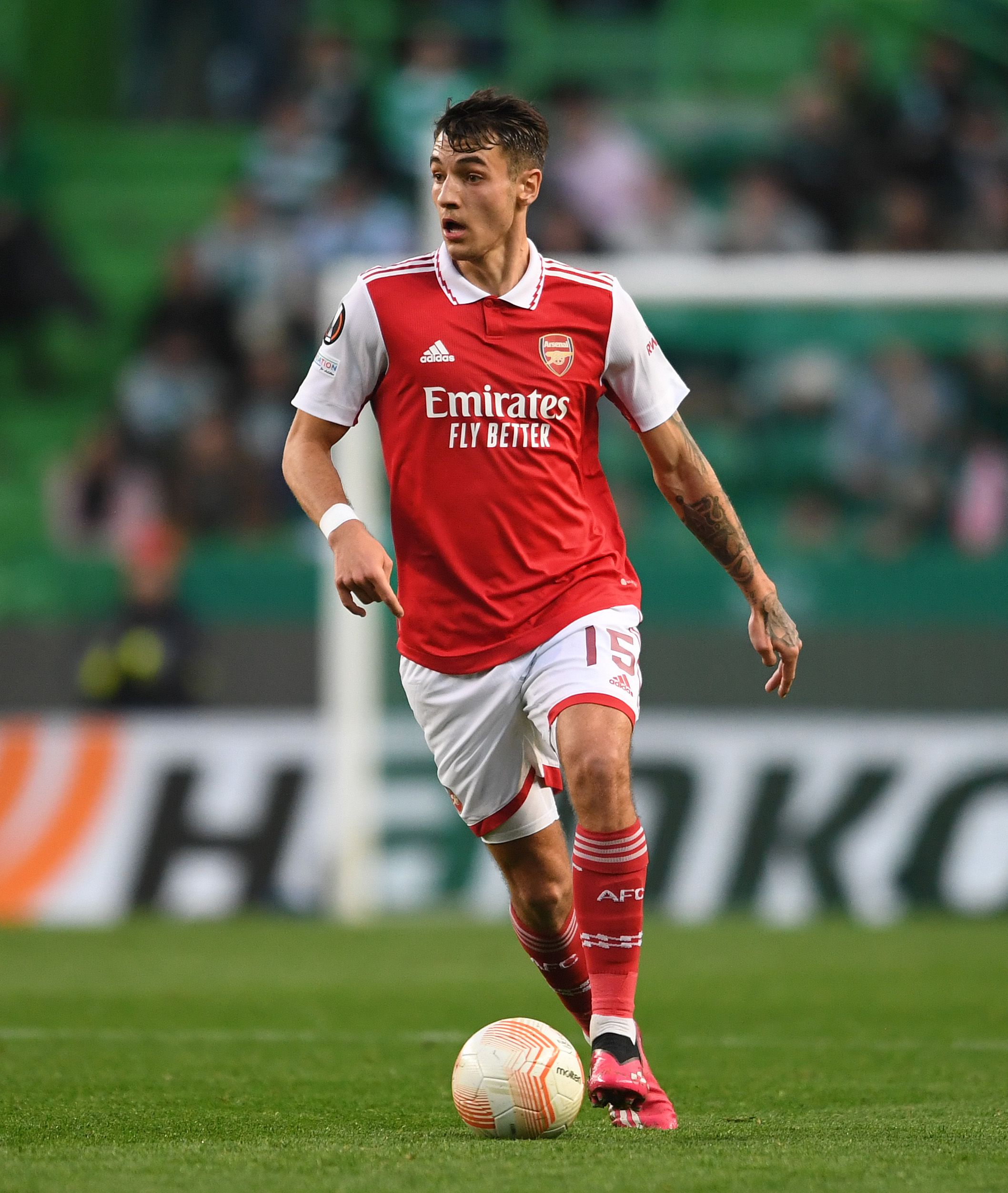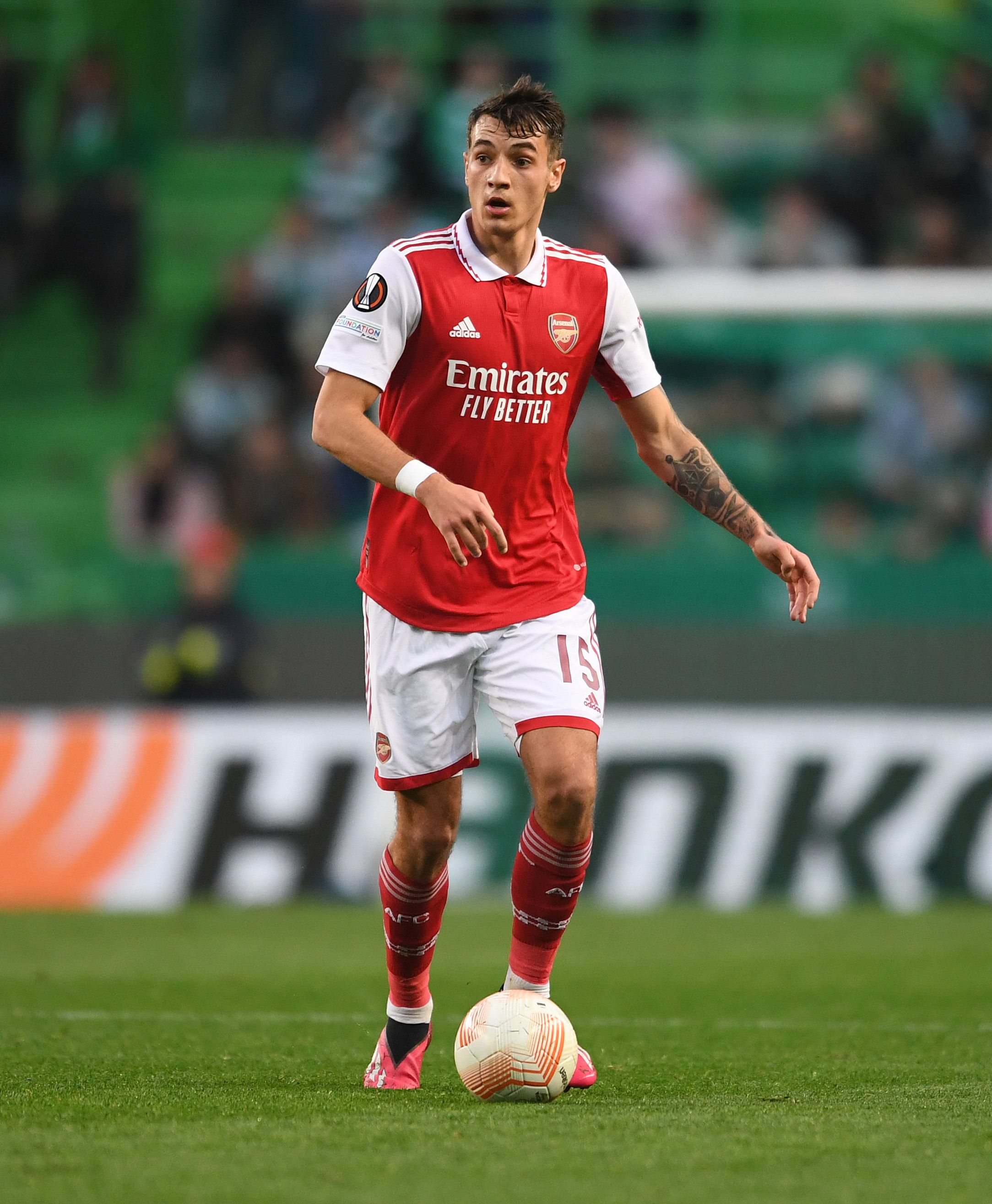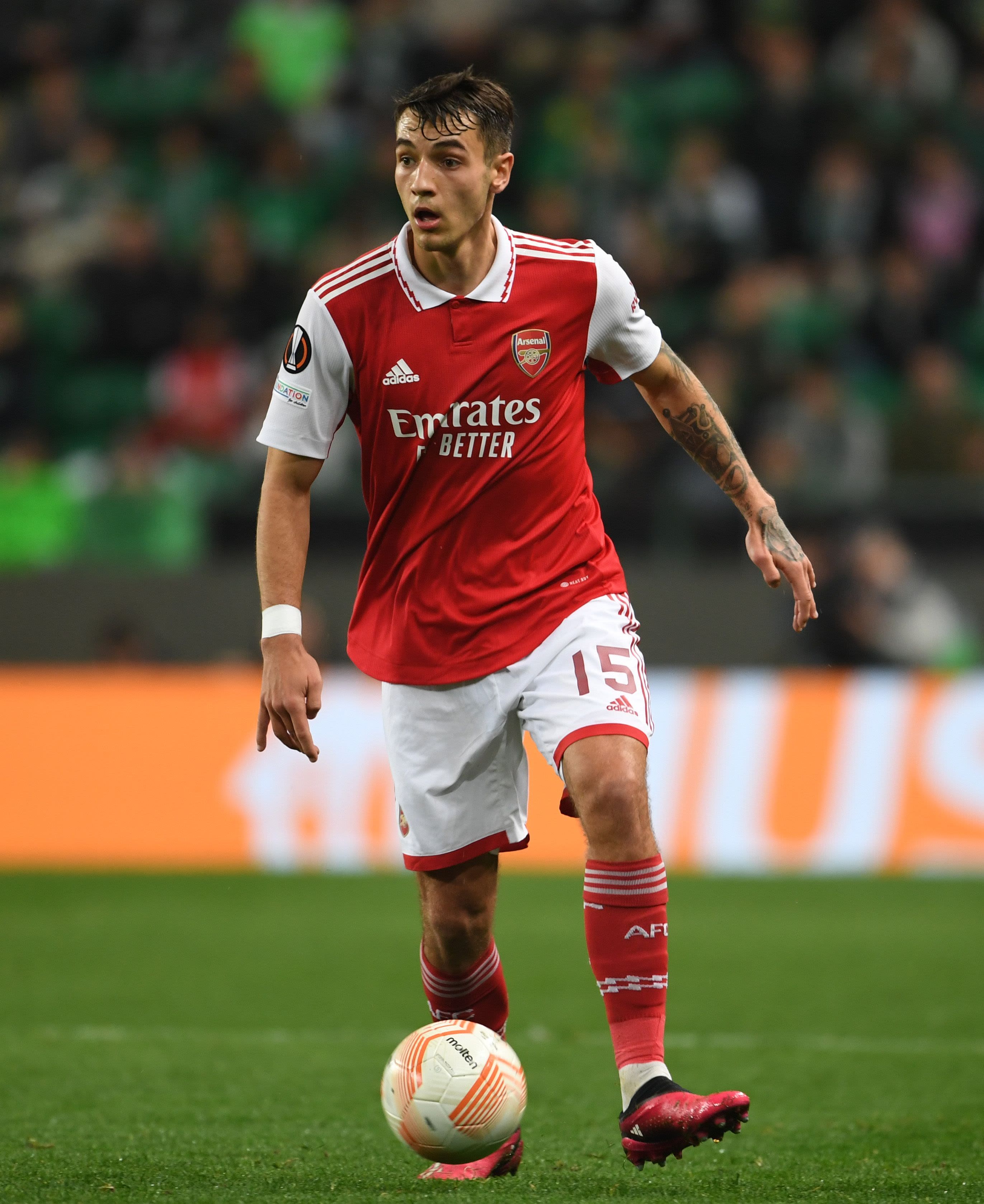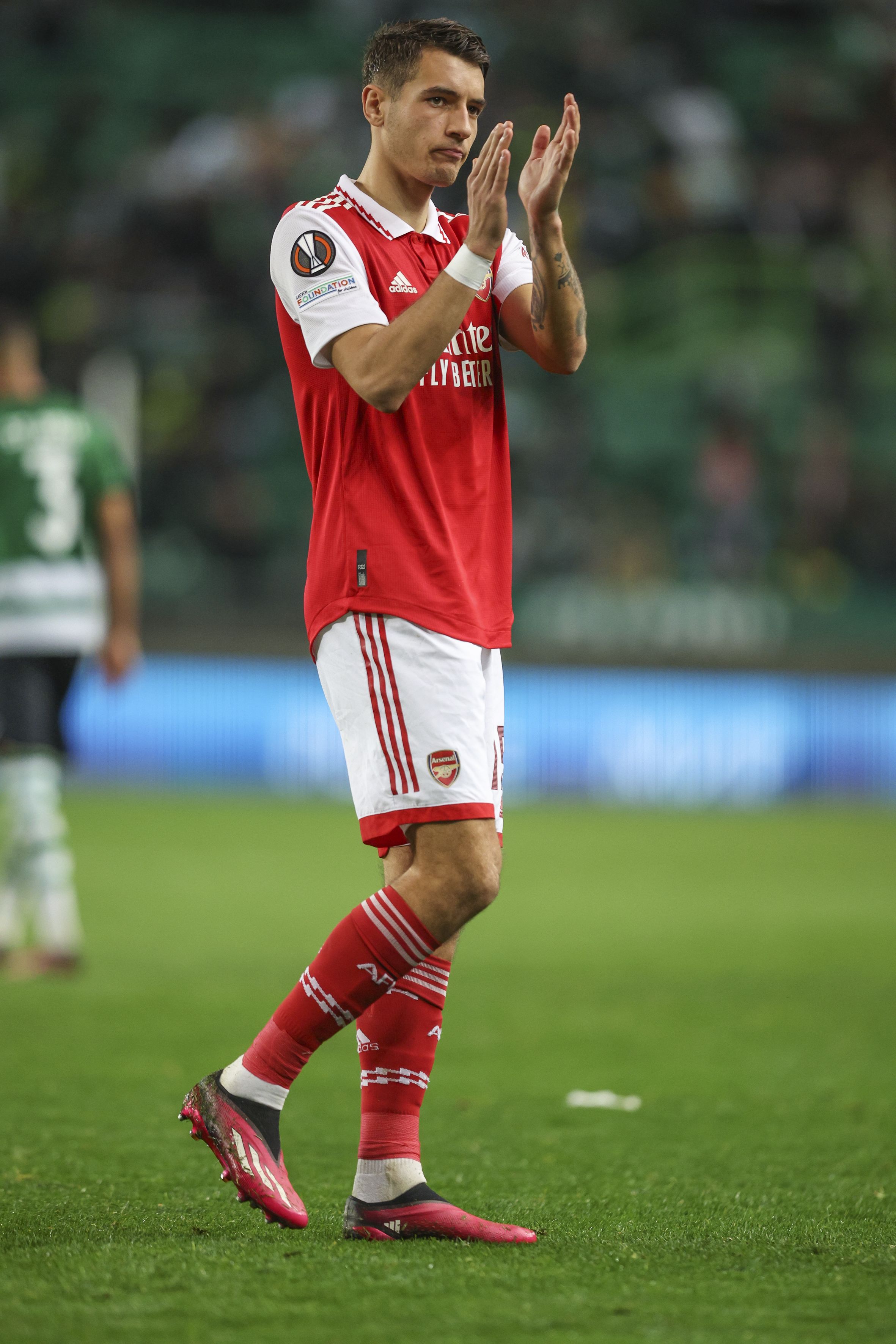 "We saw potential in him, and particularly because he was left-footed," a member of Zilina's management team told BBC Sport recently. "Those are precious types of centre backs. He had enormous talent so we worked hard to get him and it helped as [Podbrezova] got relegated.
"He became a leader in the dressing room. Sometimes he had the captain's armband."He is a friendly guy without any conflicts and he focuses on football. He is very calm, but also goes into challenges and he is not stressed at all. In tough situations, he can find solutions."
Those solutions helped Zilina to secure second and fourth-placed finishes during Jakub's two years with the club, while they also reached the Slovak Cup final.
"We lost that match to Slovan Bratislava," Jakub recalls. "We gave a very good account of ourselves though. We had a player sent off after around 25 minutes but I scored soon after. They equalised after an hour and in the end Vladimir Weiss scored the winning goal for them in extra-time. We had one less player but we were able to go toe-to-toe against one of Slovakia's best sides."
Jakub was beginning to fulfil his vast potential – and clubs were continuing to take notice of him. At the end of the summer 2021 transfer window, Serie A came calling and he joined Spezia.
As no stranger to new leagues and cultures, Jakub made serene progress to life in Italy – both on the pitch and off it. His experiences across Europe were helping to shape the promising defender's career.
"Off the pitch, I felt good in Italy, in Lerici," Jakub smiles. "I was based in that area when I played for Spezia. The weather is good in Italy, the views are beautiful, you've got the beach too. After a tough training session, I'd go down to the beach and relax by the sea.
"I've worked with so many different coaches. I'm pleased that I've been able to learn something new from every coach I've worked with and that I've taken on board every conversation and piece of advice. So, there isn't just one particular coach that sticks out. To a certain extent, every one of my coaches has contributed to my success.
"I take on board all the little tips my team-mates give me, and it's nice they try to help me on the pitch. I'm open to those kinds of things. I try to take in every piece of advice from a coach, player, someone from the club, and pay attention.
"There were different rituals at different clubs. In Slovakia, for example, there was always music and it was loud in the dressing room before a game in order to motivate you for the match.
"In Italy, it was a little different, if players listened to music, it was with their headphones on. I prefer listening to music to get myself ready. I have a different mindset before a game and I prefer to be fired up rather than nice and calm."
"If you're playing at home or on the road and you hear your fans chanting, it really energises and inspires you"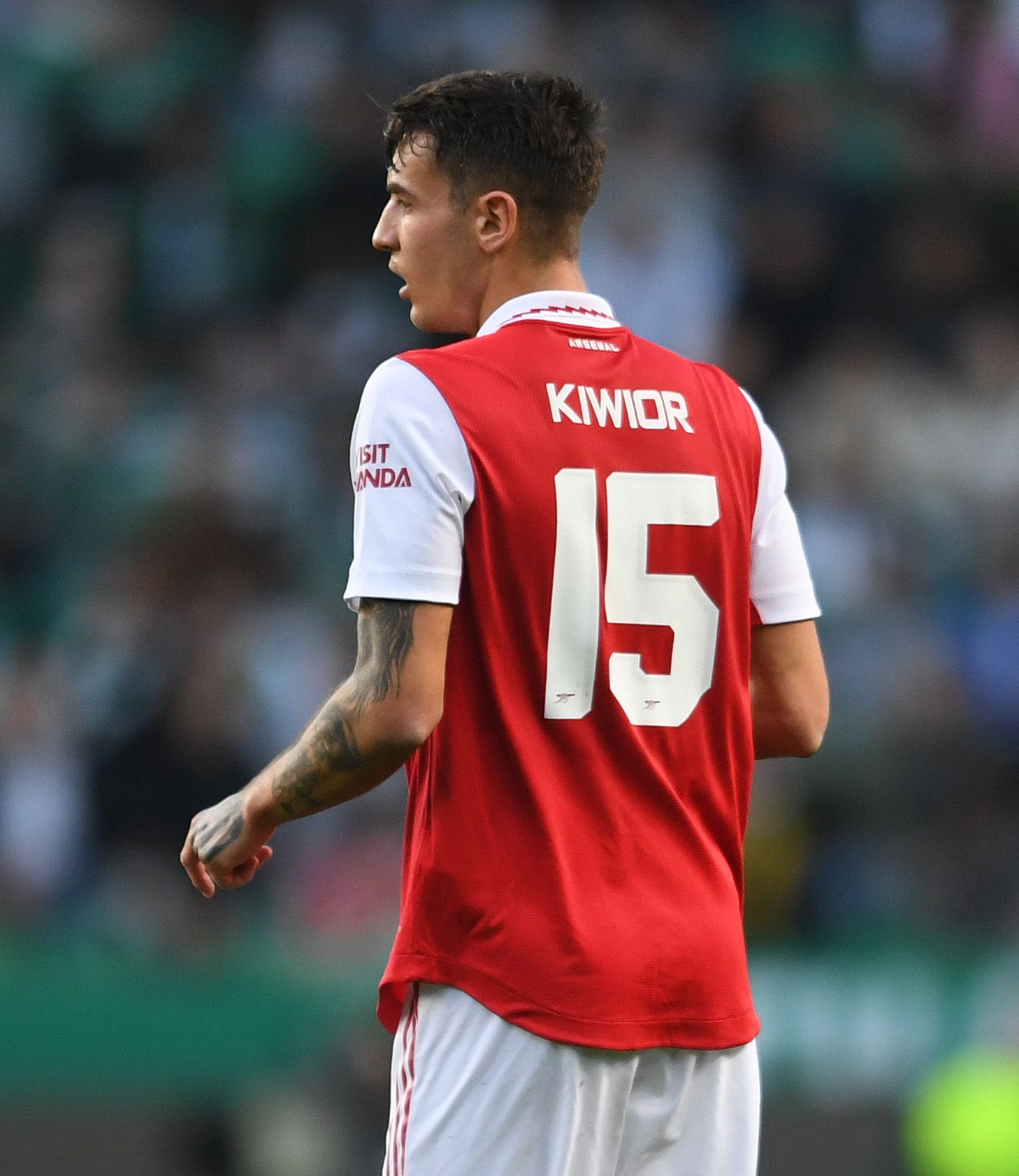 His preparation was clearly working. Spezia retained their place in Serie A, with eye-catching wins at Napoli and AC Milan among the highlights of a solid season.
Jakub had impressed once more – this time to the extent that he was rewarded with a senior international debut, when Poland travelled to the Netherlands in the UEFA Nations League in June 2022. He'd subsequently keep his place in the national team and was a virtual ever-present at the World Cup as his country reached the knockout stage for the first time since 1986.
Soon after that tournament, Jakub secured his transfer to Arsenal. So, what attracted him to the club?
"There were lots of reasons," he explains. "The league for one. I knew Arsenal were a huge club and it'd be a big challenge for me, but ultimately, you have to rise to these immense challenges.
"Arsenal are a great club, that was apparent when I saw the training complex, the stadium. Pretty much everything off the pitch is top quality. Also the fans.
"For me, that's something very important. If you're playing at home or on the road and you hear your fans chanting, it really energises and inspires you to give even more. It also puts fatigue or other things to the back of your mind. So, it's crucial for me that the fans are with you and they support you as well as they do here.
"I go into every game with the mindset that I want to win. I think nobody ever likes losing; however, I'm somebody who will do everything to win every game and I'll fight until the very end."