How Matt Turner defied the odds to make it to Arsenal
Our goalkeeper tells the story of how he consistently grafted to make a career in football, and how he hopes his tale can inspire others to confound expectations too.
Dealing with adversity and triumphing against the odds are two of the great hallmarks of Matt Turner's career to date.
From his very first days in the sport, the New Jersey-born keeper has repeatedly had to prove people wrong, and frequently overcome barriers and hurdles in his path. But he says all those setbacks and tough times only served to make him the player he is now, and led him to making his dream move to Arsenal, and becoming his country's No. 1 at the World Cup.
The 28-year-old stopper is the first to admit however, that he didn't do it all alone.
There have been several 'sliding doors' moments in his career to date that could all have transpired to create a different storyline, and various decisions taken that have had a huge bearing on his future. We could even have been talking about Matt Turner the baseball star had things panned out differently.
Matt says it's all down to the influence and support of his family, and crucially a few key coaches along the way. They all helped him realise his dream of becoming a professional footballer, and ultimately led him here to Arsenal, the team he supported growing up on the east coast of the USA.
"I have a unique background in this sport," he begins. "You know, coming from America, coming from a background where football wasn't really instilled in me at a young age, where my values of my family are different.
"When I chose to make the sacrifice or take the chance when I was 21 to try to become a professional footballer, my family fully supported me, and still do to this day with my wife and my young son. It's a really, really great feeling and one I'm always grateful for."
Certainly a latecomer to the sport in professional terms, young Matt's very first steps into football were as a result of his parents trying to harness his boundless energy levels.
"Both of my older sisters played football," he explains. "They were talented and played a lot in high school. When I was a kid, about seven or eight, instead of us paying for a babysitter, I used to just go to their practice sessions and I would jump in goal.
"That was just because if I wasn't in goal, I would have been running around doing whatever, and my parents wouldn't have had their eye on me as closely. So being in goal was a way of keeping me under control, like keeping the reins on me, they would throw me into goal in their practices!"
Matt soon coupled his natural enthusiasm for sport with his ingrained competitive edge, and then he was looking for bigger challenges.
"That was probably the first experience of football I can remember. But at that time I was mainly playing American football, basketball and a lot of baseball.
"I was just doing football for fun back then, and not really competing in it the way I was competing in other sports. I basically played baseball 12 months a year, all the way until I was 18. For my club and the school – baseball was my main sport.
"When football started working out for me, a lot of people were pretty surprised that it wasn't baseball, because I was a really good player growing up. I was a middle infielder, so I played shortstop or second base."
Those are both positions where hand-eye coordination, catching, tracking and stopping the ball are vital skills. The early signs of a goalkeeper in the making then?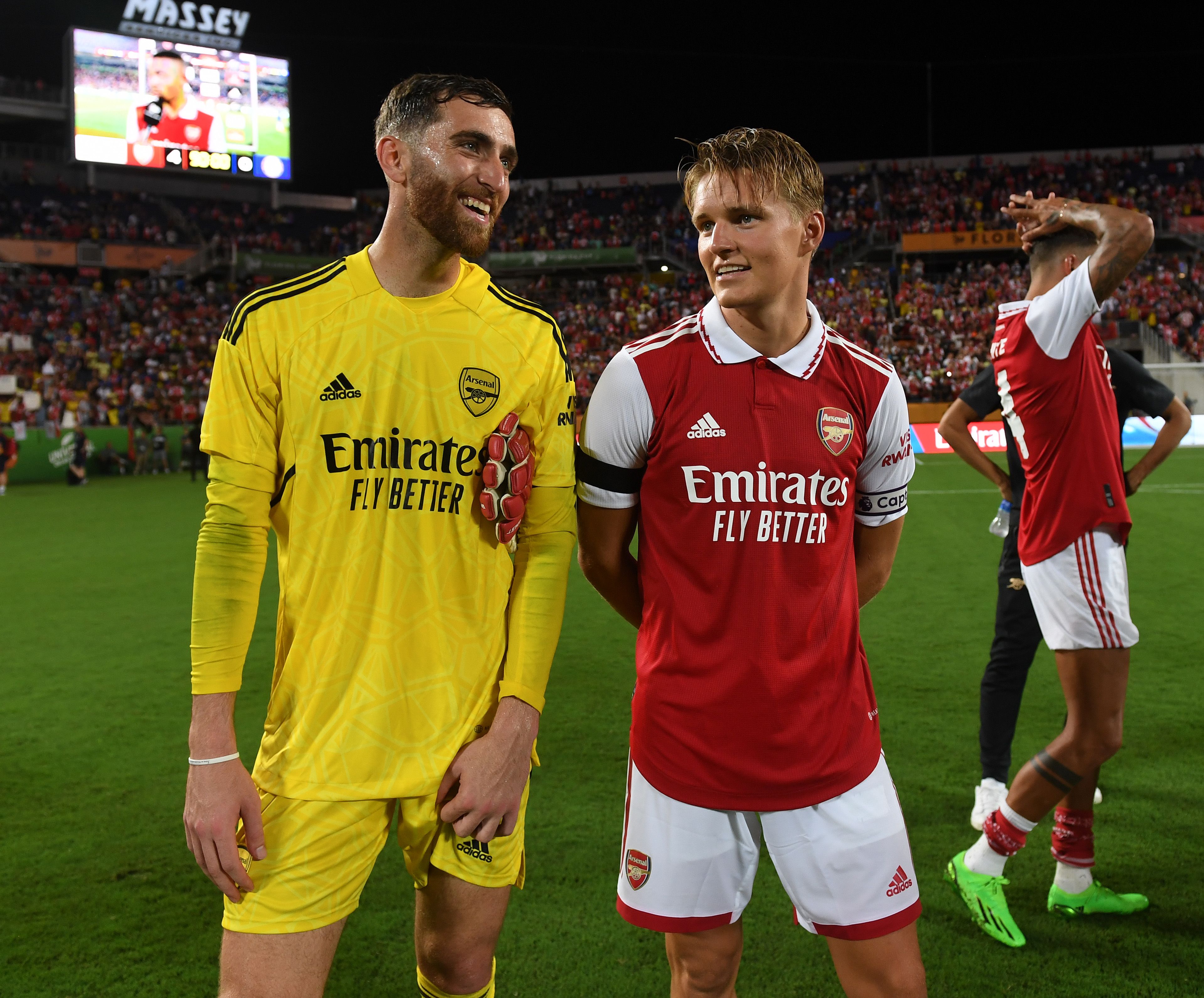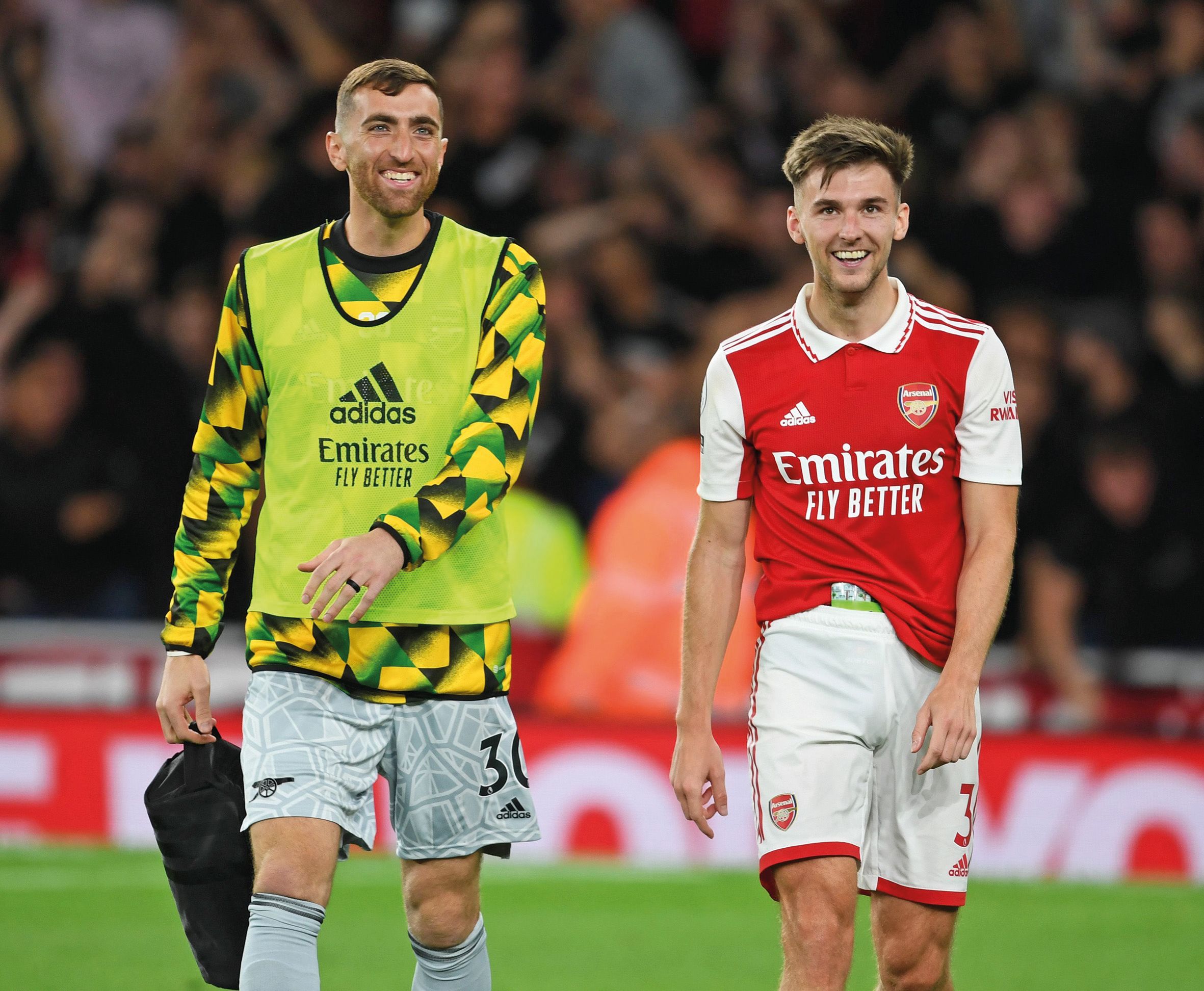 "once I had gone in goal, nothing else enamoured me like that. It felt like the challenge of every sport I played had been combined into one."
"Yeah, and I think my background in all different sports helped me learn things as a goalkeeper faster," he agrees. "In baseball, you can't be afraid to get dirty. You have to dive around, you have to have good hand-eye coordination, same in basketball, you have to be able to jump up and grab rebounds, spatial awareness for places on the floor. And in American football, it's a lot of physical contact with other players. So you have to have a bit of bravery.
"All those sports helped to get me to where I am today because I just love competing. I love learning and I love trying different things. But once I had gone in goal in football, nothing else enamoured me like that. It felt like the challenge of every sport I played had been combined into one. That's how I really felt and I fell in love with it."
Whether it was baseball, football or whatever, going into sport in some form felt inevitable. Playing, watching – there was little time for anything else during his youth.
"Yeah, I always loved sports," he smiles. "It's all I ever wanted to be, just be involved in sport in some way. At first I thought I was going to be a sports commentator if I wasn't going to make it as an athlete. I would at least be around the sport in some capacity.
"In the US I watched a programme called SportsCenter. I watched it religiously in the morning and at night. I watched all the highlights, all the games of my favourite teams in ice hockey, basketball, baseball, football, whatever it was. I literally watched everything. So I've always loved sport and how it brings people together."
In his teens Matt started playing football more seriously at high school, and then at Fairfield University in Connecticut.
He soon made the decision to commit fully to the sport, but that's when the hard work really began. He wasn't a regular in the uni team during his first two years there, but he persevered and persevered, eventually forcing his way into the side and getting the chance to prove to people what he could do. It's a pattern that would repeat throughout the early part of his career.
"That's always sort of been my M.O.," he explains. "I've never gone to a place, even with the national team or New England Revolution, I've never gone into the team and become the starter right away. I've had to work through the ranks and that's the way it's been in my career. Sometimes all it takes is that one person that you need to listen to, to help you get over that hump."
Matt says there have been three specific coaches who have done just that in his time. First of all Javier Decima, his goalkeeping coach at Fairfield University. Then Remi Roy, his first goalkeeping coach at New England Revolution and their director of scouting. And finally ex-Chelsea stopper Kevin Hitchcock, who was his coach at the Revolution from 2019.
"Those three saw something in me that nobody else saw," he states. "There's obviously been a lot of coaches along the way, but those three specifically really believed in me.
"At uni I wasn't in the team at first due to lack of experience, but then I was able to prove myself to Javier in the third year out of four and was able to win the starting spot.
"Then when I came out of uni I didn't get drafted into MLS, I didn't have any offers. So I had re-enrolled back in my university to finish my degree and see where life took me. Then a week into the second semester of my senior year, I got a call from Remi who gave me a 10-day trial at Revolution. Ten days turned into 20, to 30 then they signed me. So you have to make the most of those people that believe in you.
"But for sure the coach that changed my career most is Kevin Hitchcock. He was at Chelsea obviously for a long time, he's been everywhere. But he's a great guy. When he came to the New England Revolution in 2019, halfway through the season, I was at a weird point in my career.
"In 2018 I had been the starter and then I went back to being the third-string goalkeeper. So I was at this point, where I wasn't sure how much longer I was going to do it.
"But when Hitchy came into the club as a coach, he basically said – after just one training session – he said 'he's our starter' about me. He just gave me a trust and confidence that no one ever had before, especially in the professional game.
"He gave me so much confidence that I was a top keeper and he just changed my mentality. He changed the joy I had every day in the sport, so definitely I owe him a lot and he knows that.
"I didn't know him until he showed up on the first day of a random training session in May, but I made an impression on him and he stuck with me.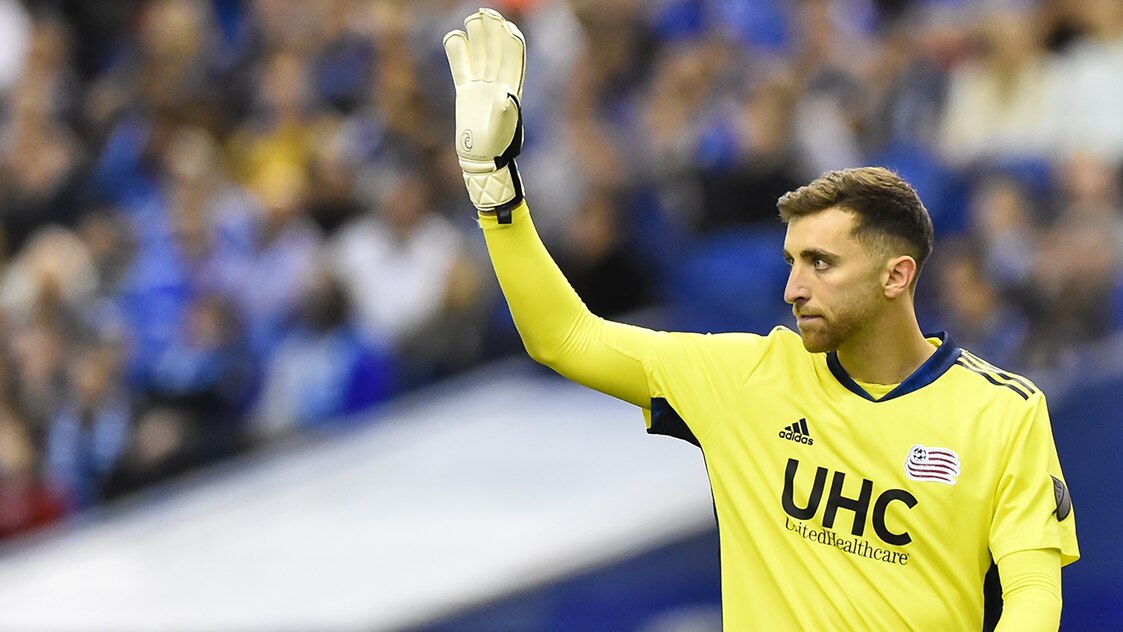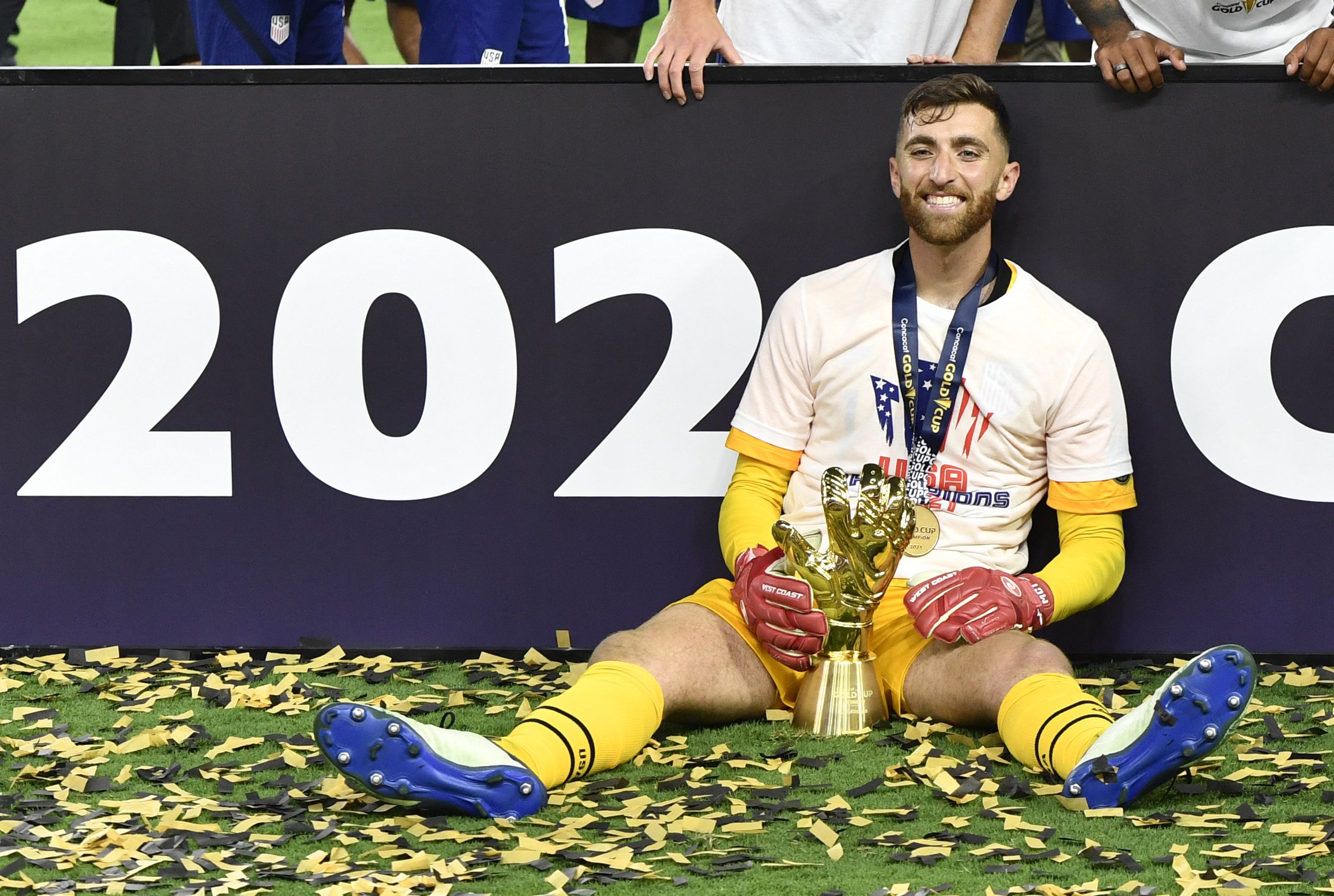 "for sure the coach that changed my career most is Kevin Hitchcock"
"It could have gone the other way. Had he completely shut me out it would have ended my career, but for me, it was the right person at the right time, I needed a special type of person for me at that time. It's a relationship that I still really value to this day.
"I think I needed someone like that," he continues, "just because I lacked so much experience playing at that level. I was trying to get to that, but you can have those doubts in your mind for sure. And I think I had those doubts because I wasn't getting what I felt I deserved. I always felt like if I don't have enough experience, it just might not work out for me."
Those adversities and the knockbacks all add to your character though according to Matt, and the tough times have helped to shape him as a more rounded, experienced keeper now.
"Yes and that's why sometimes you see me out there with a gigantic smile on my face," says Matt, who played every minute of USA's four games at the 2022 World Cup, keeping two clean sheets. "Because I'm just loving every second of doing what I do for a living, but also representing this football club. For me it's the greatest joy to be able to say that I've pushed through the odds.
"But now I'm here. The thing you have to come to terms with when you do push against resistance is that you are going to get to a point where no-one really cares anymore, and you've just got to keep going and keep going, and then the results will matter more.
"But I'm enjoying every second of it now and I think the smiles out there really show it."
And he's enjoying it all the more because he's representing the team closest to his heart. He may have grown up 3,500 miles away from Islington, but he's been a Gooner ever since he's been a football fan.
"I didn't really get into football until I was like 15 or 16," he recalls. "The story goes that I was playing FIFA, and Arsenal are the first team that come up when you play, so I decided to stick with them.
"But it was deeper than that. Once I started learning about the history, the great goalkeepers that have played here, David Seaman, Jens Lehmann, I don't know, I felt a connection to the club.
"It's a very popular club in America as well, and you join these communities where there's other Arsenal fans and you guys can be happy together, you can suffer together, or whatever it is. And I think that it's a really special group because no one understands Arsenal supporters like Arsenal supporters!"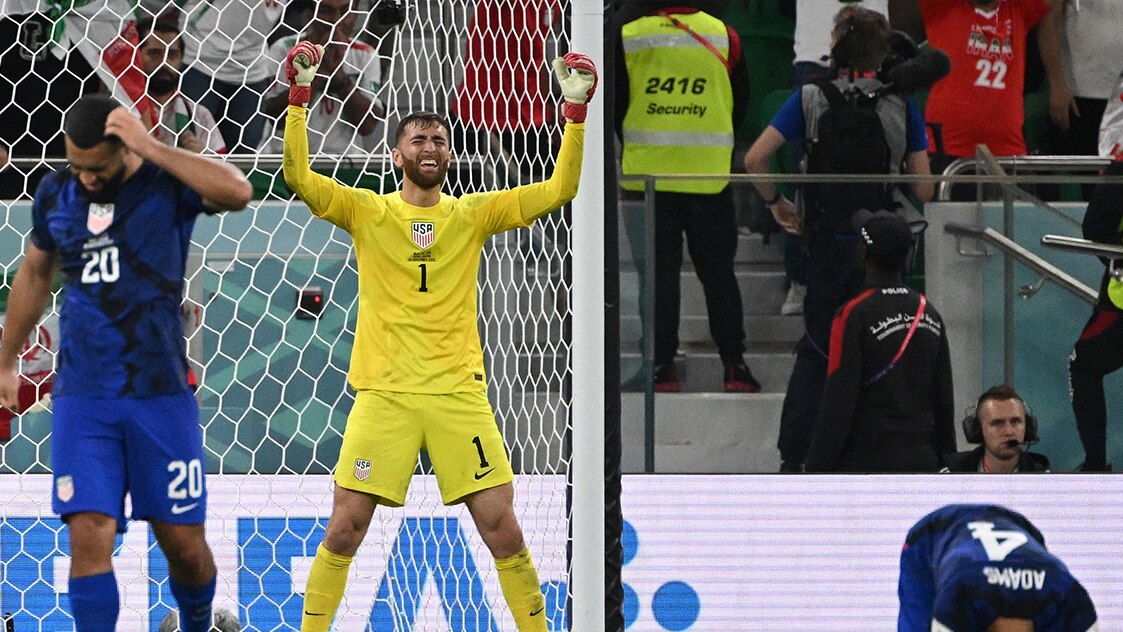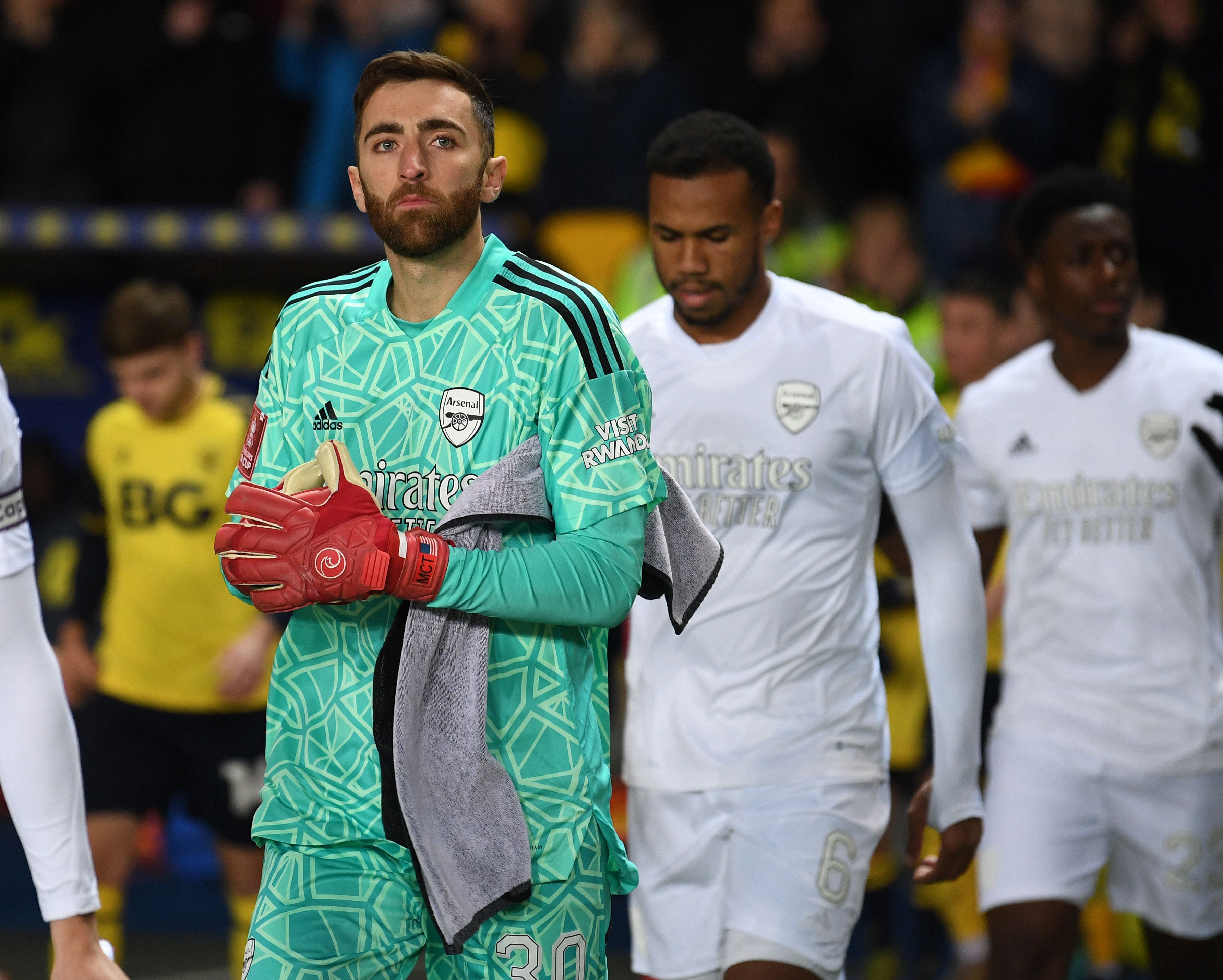 "Once you step foot through the doors, you realise how close-knit a family everyone is. That's a really, really good feeling for me, and for my family."
So when Arsenal came calling in early 2022, and he eventually joined the club in the summer, it was a magical moment for the player voted MLS Goalkeeper of the Year in 2021.
"When I think back to that first day at Colney, and signing my contract, I was just so happy, you know?" he beams. "I think happy is an easy word but that's what I was.
"All the sacrifices that I've made over the years, the family gatherings I've missed, the holidays, everything – every person who works in professional sport will understand that sacrifice. But that moment made it all feel worth it. It really made it all feel worth it.
"To come in from the outside, you think Arsenal is such a big club and I'm just another number, but that's not the case at all when you come here.
"Once you step foot through the doors, you realise how close-knit a family everyone is. That's a really, really good feeling for me, and for my family.
"They look out for my wife and my new son. The way they do that, I'm not sure you can find that anywhere else. So I'm super, super happy and grateful to have landed here."
So it's been a journey with plenty of plot twists along the way so far for sure, but now the keeper is only focused on the future. He's started his Gunners career with four clean sheets from six appearances – indeed Nathan Ake's strike at Manchester City last month is the only goal he's conceded from open play from nine hours on the pitch in our colours.
And he's ready to create more memories whenever he gets the chance, knowing that he's now in the position to inspire the next generation, and be a role model for the millions of aspiring young goalkeepers out there.
"Yes I do think about that to be honest," he admits, "because I think it's important to be aware of the platform you have when you're in this position. I always said that if I could just inspire one person to keep going through a tough time, that's what I want. Because my career has been through some amazing highs but some devastating lows.
"So if my story can just inspire one person to keep pushing and keep trying, keep chasing their dream whether it be in football or not, I'll consider my career to have been successful."