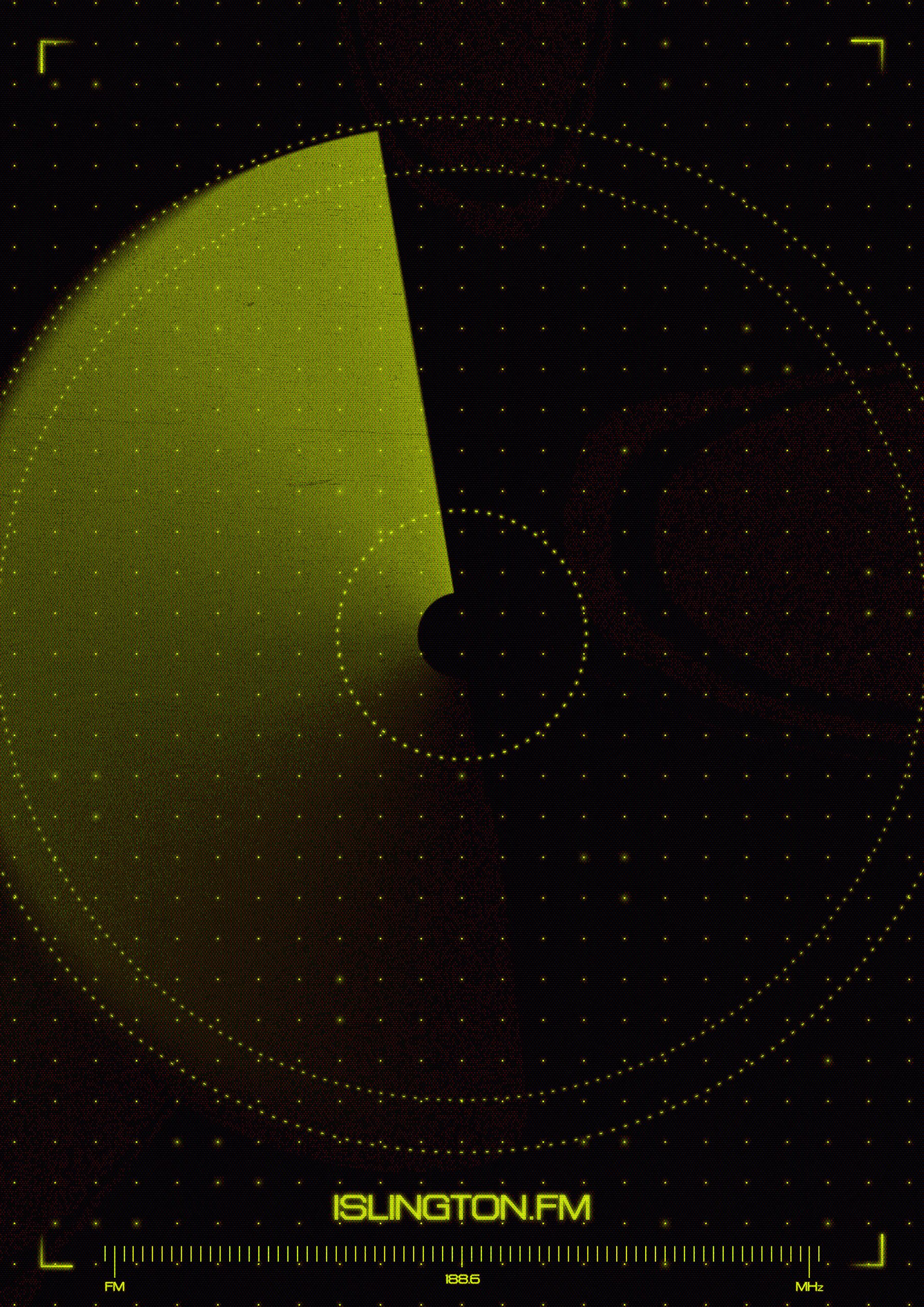 25.07
TUESDAY
The team trained for the final time on this US tour, as focus turned to playing Barcelona at the SoFi Stadium on Wednesay night.
In temperatures exceeding 35 degrees in Los Angeles, the players continued to build up fitness for the new season, while also preparing for our friendly against Barcelona.
In the afternooon Mikel Arteta and Gabriel Jesus took part in the pre-match press conference, while Declan Rice also conducted some media interviews, before the whole squad relaxed with a team meal in the evening.
Meanwhile across town at The Beehive, hundreds of Arsenal supporters were in attendance at an Islington FM event, with Invincibles Ray Parlour, Lauren and Gilberto the guests of honour.
daily round-up
Final training session of tour
Mikel Arteta and Gabriel Jesus conduct pre-match press conference
Supporters' event at The Beehive
What's on today:
We take on Barcelona at the SoFi Stadium in Los Angeles at 7.30pm local time (3.30am UK time) before returning to London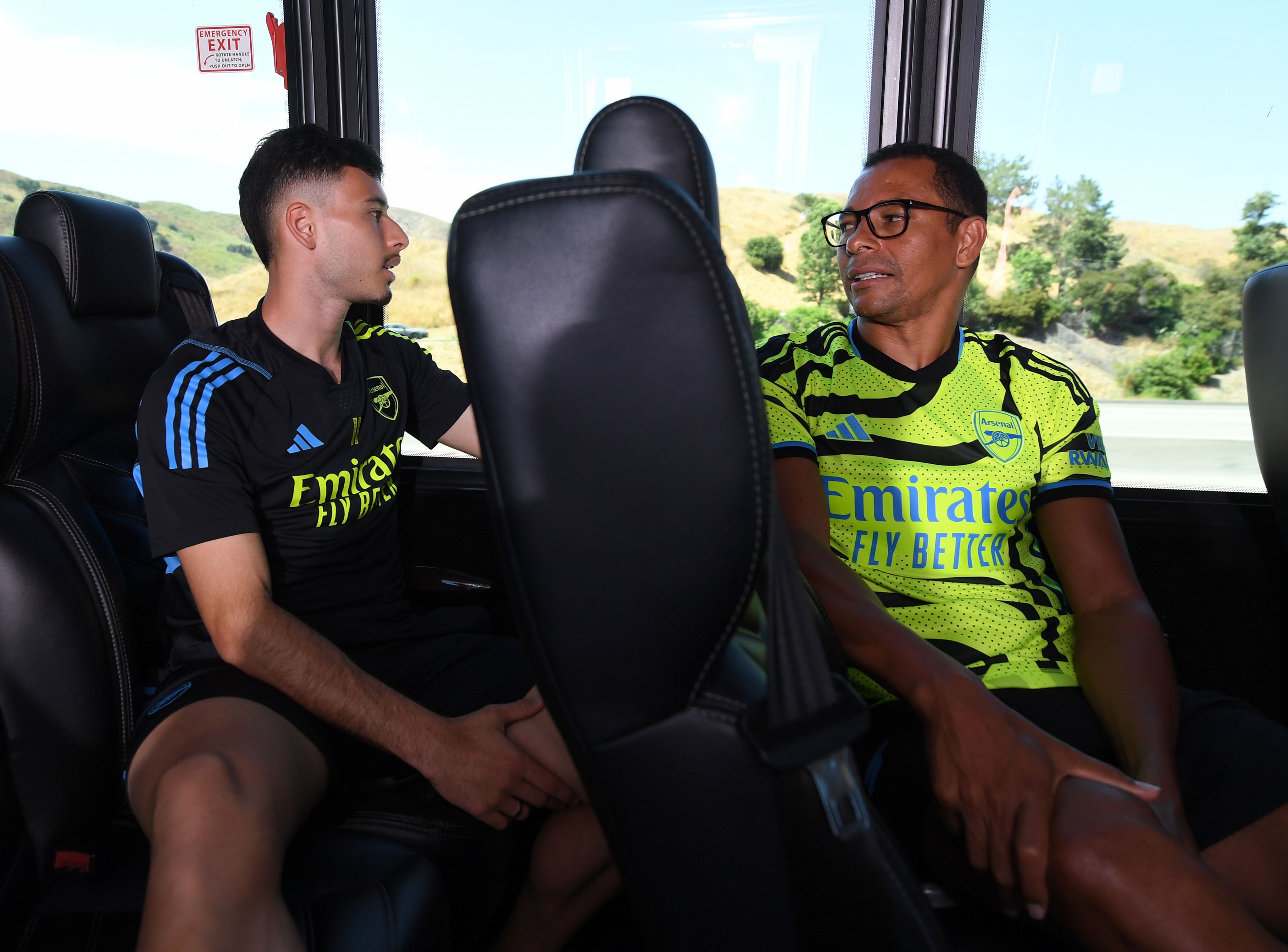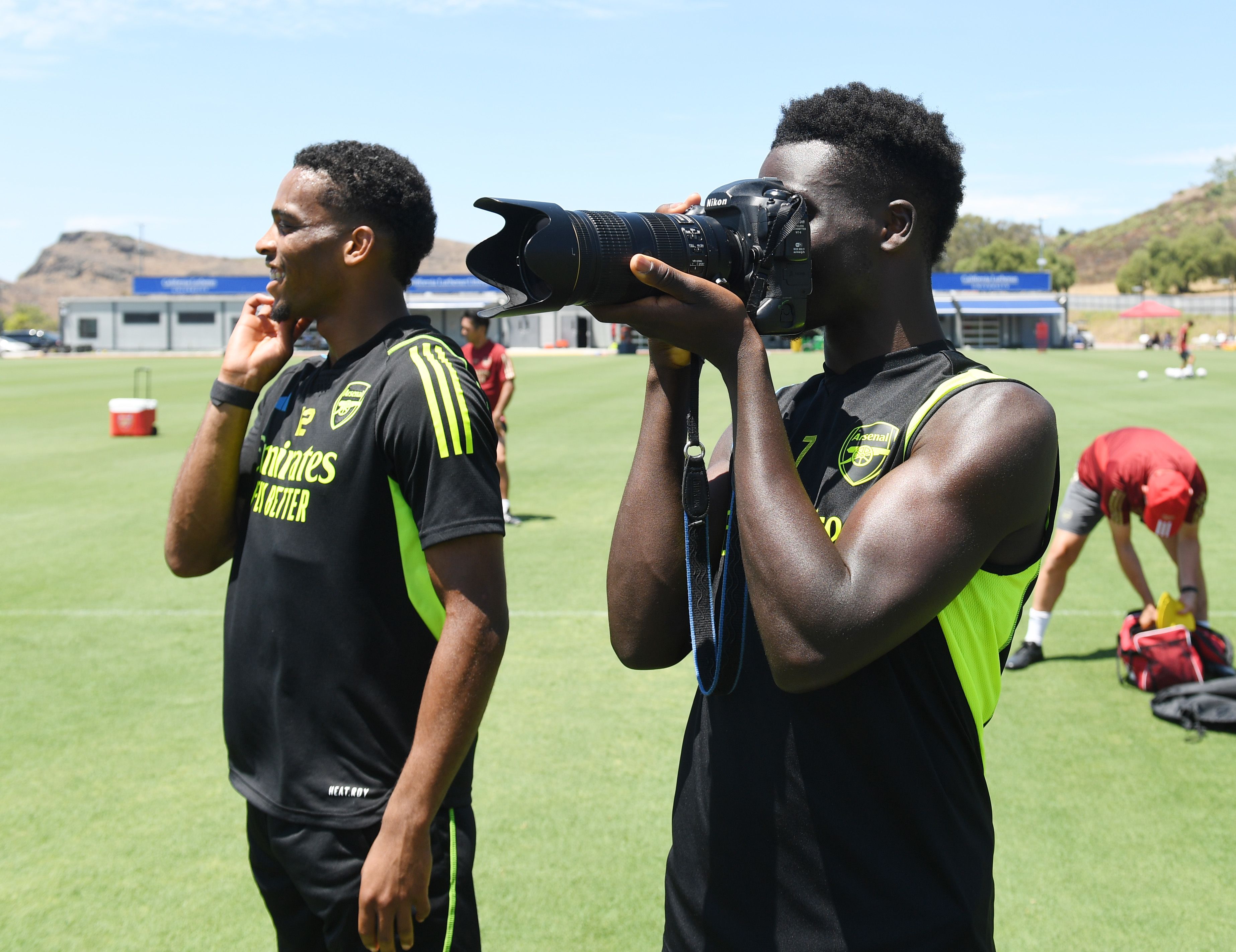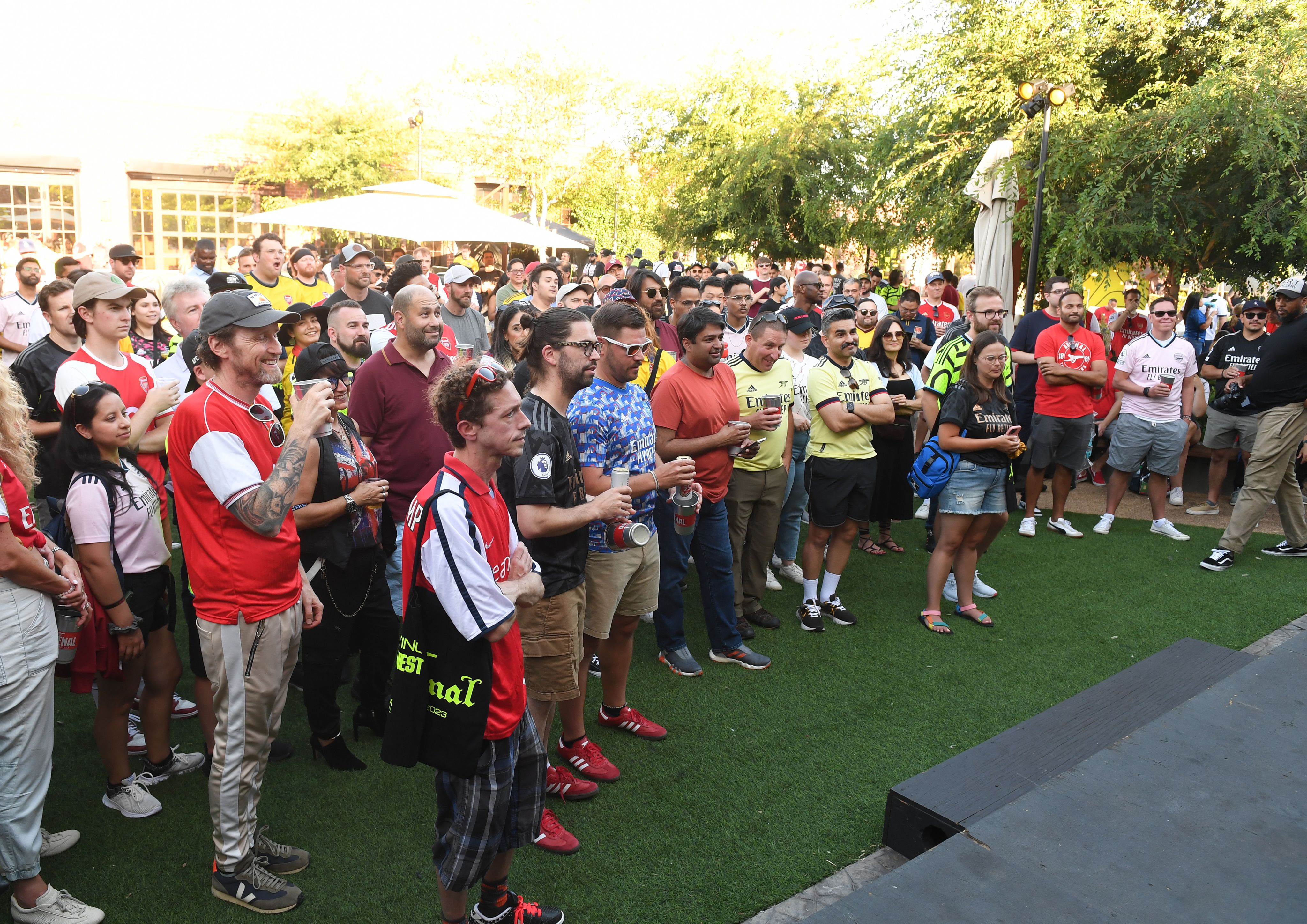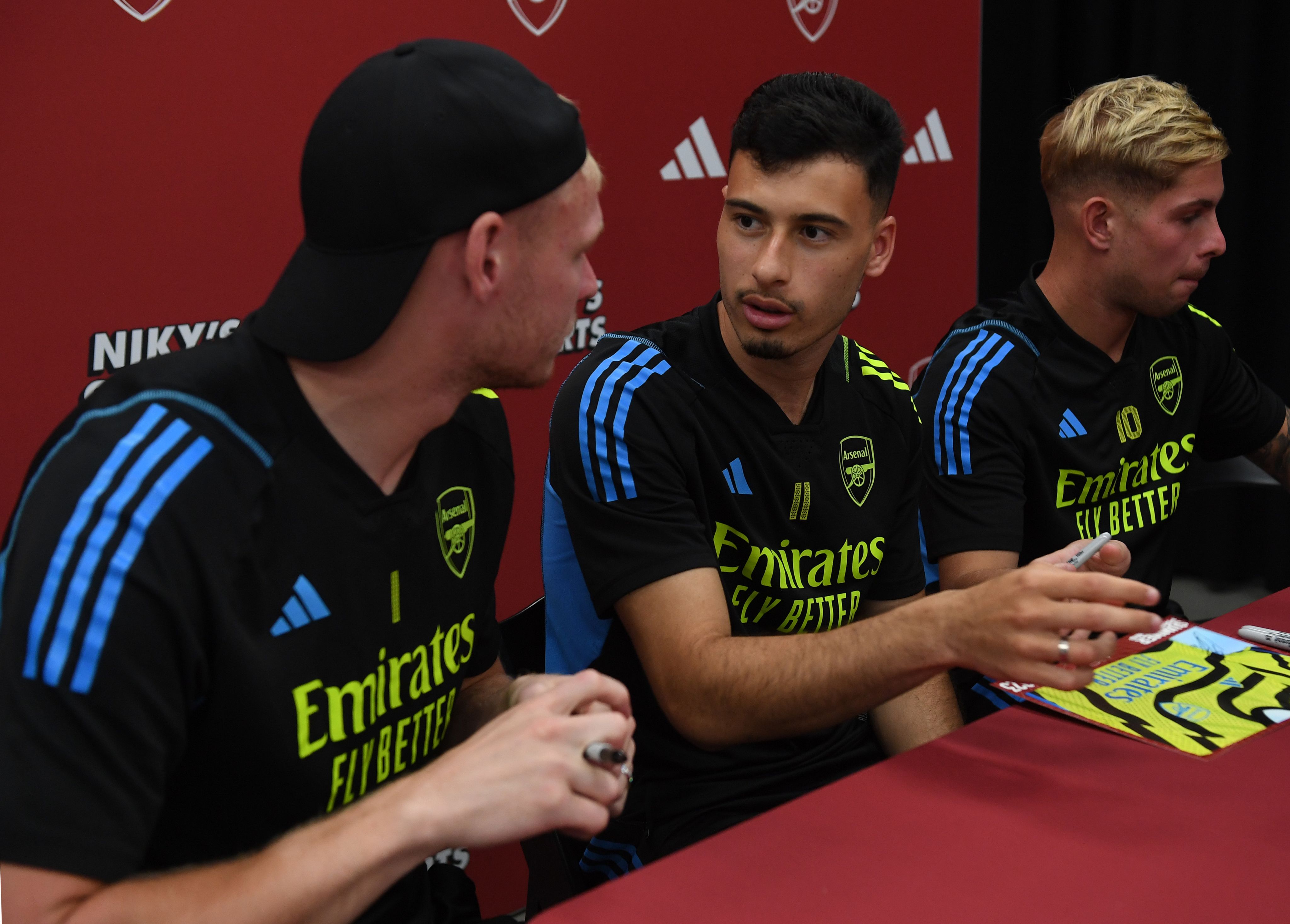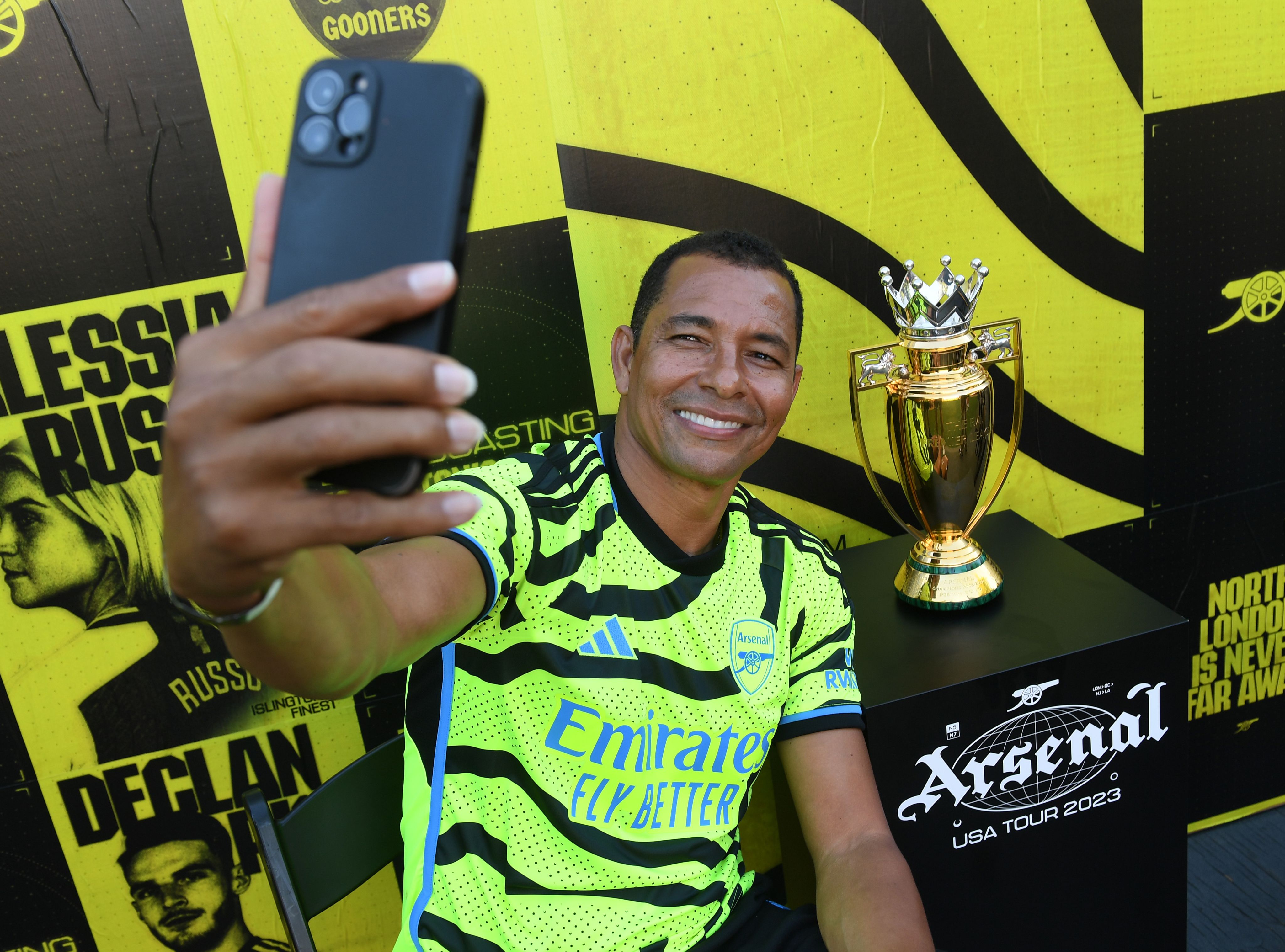 Item 1 of 7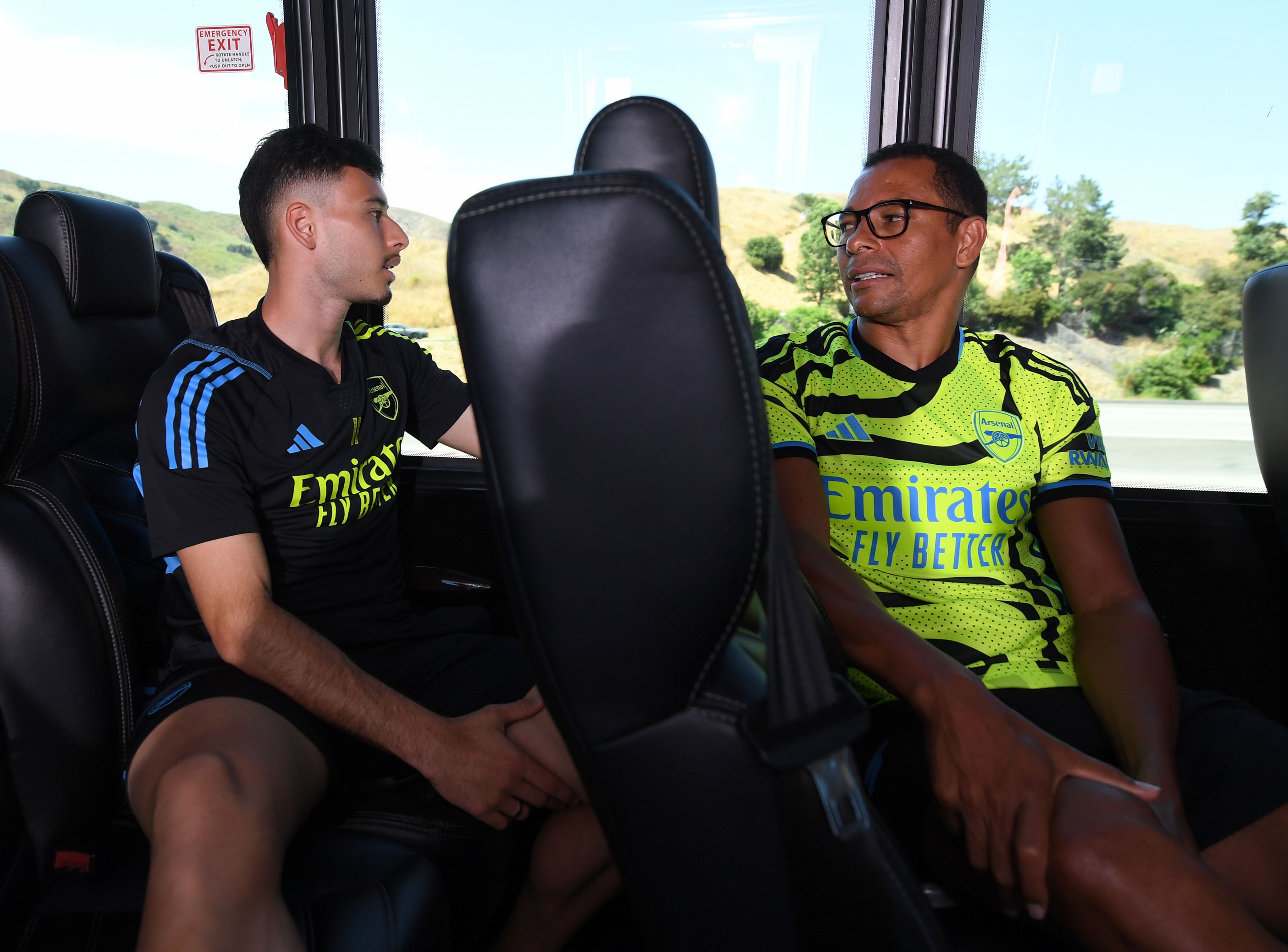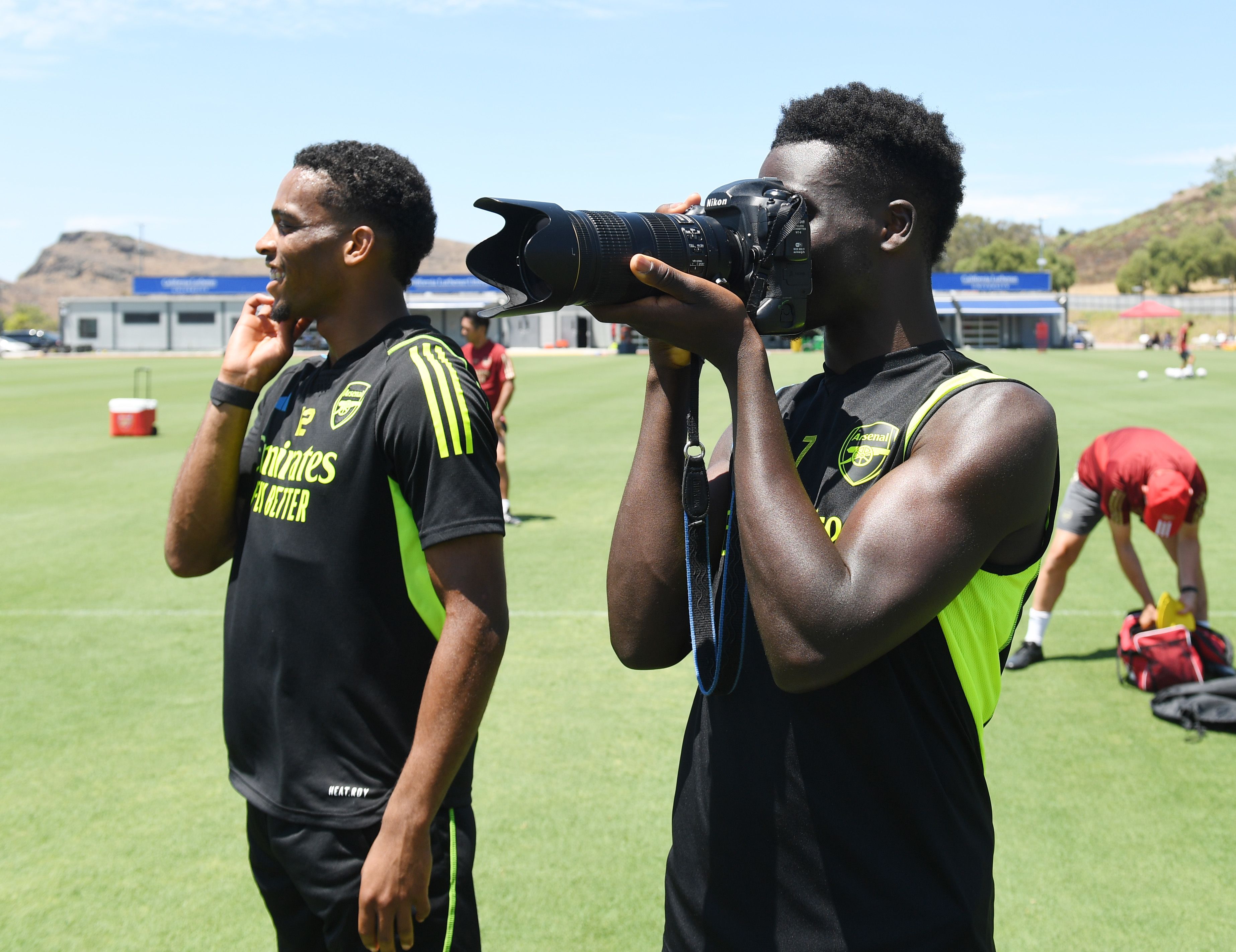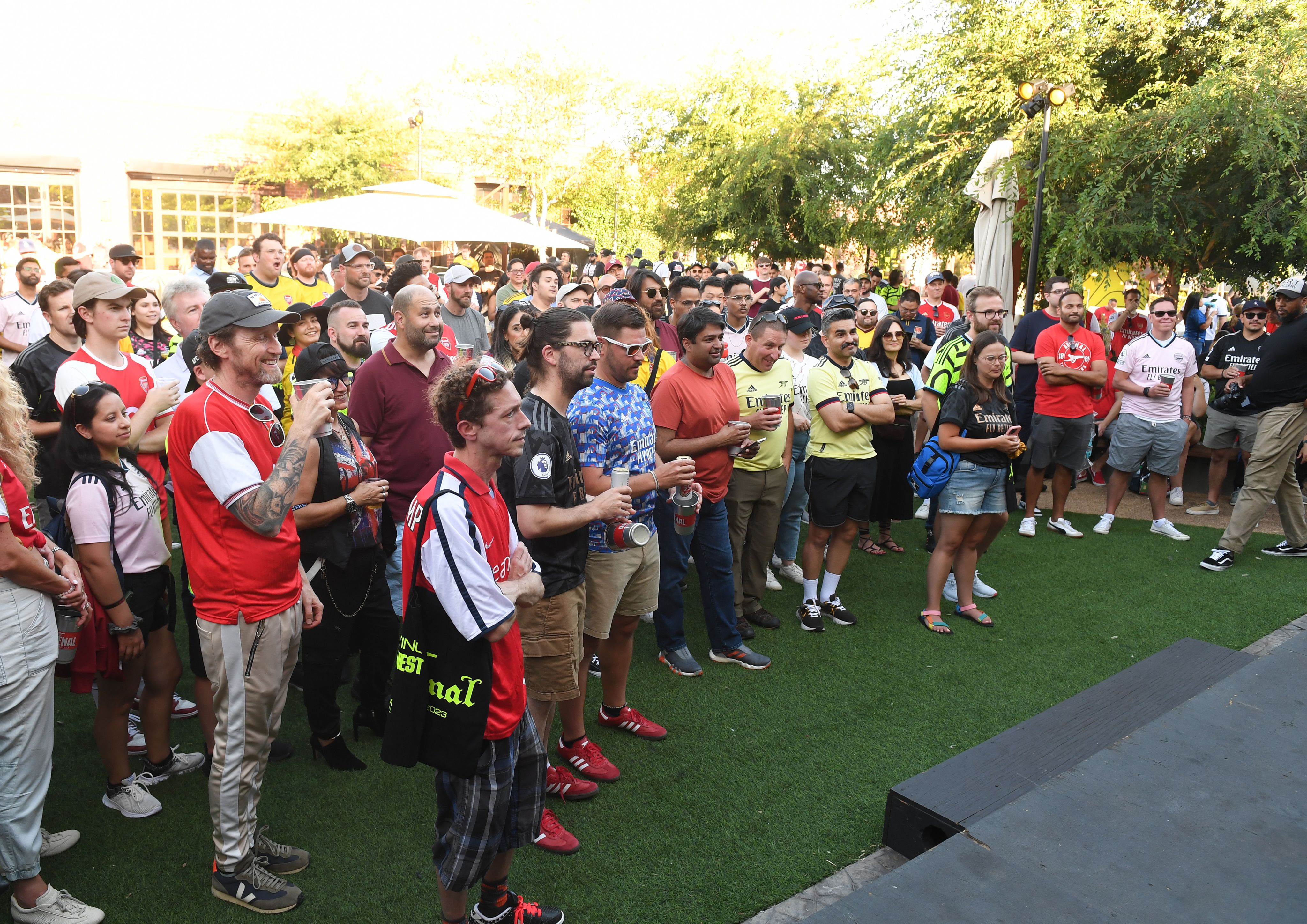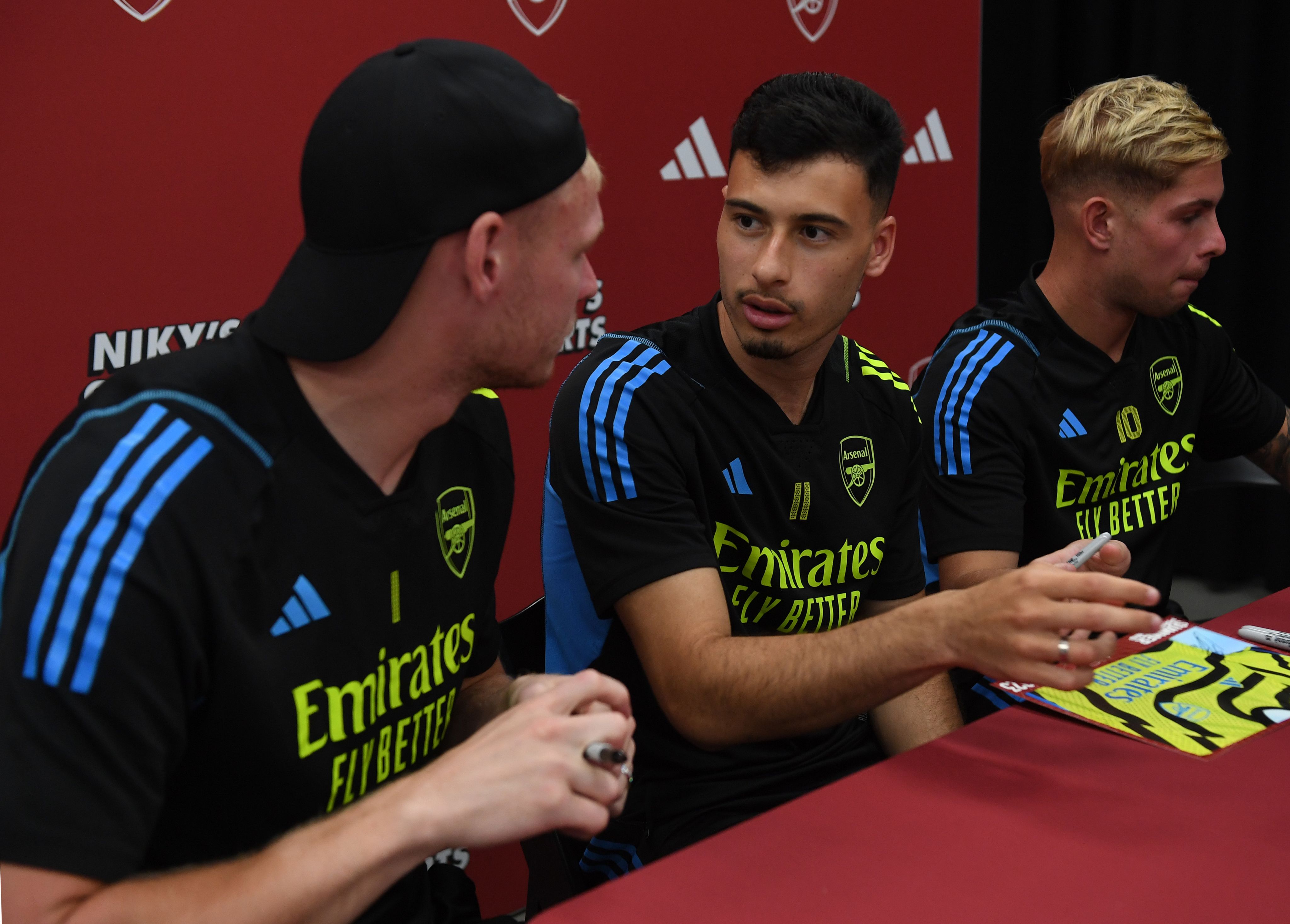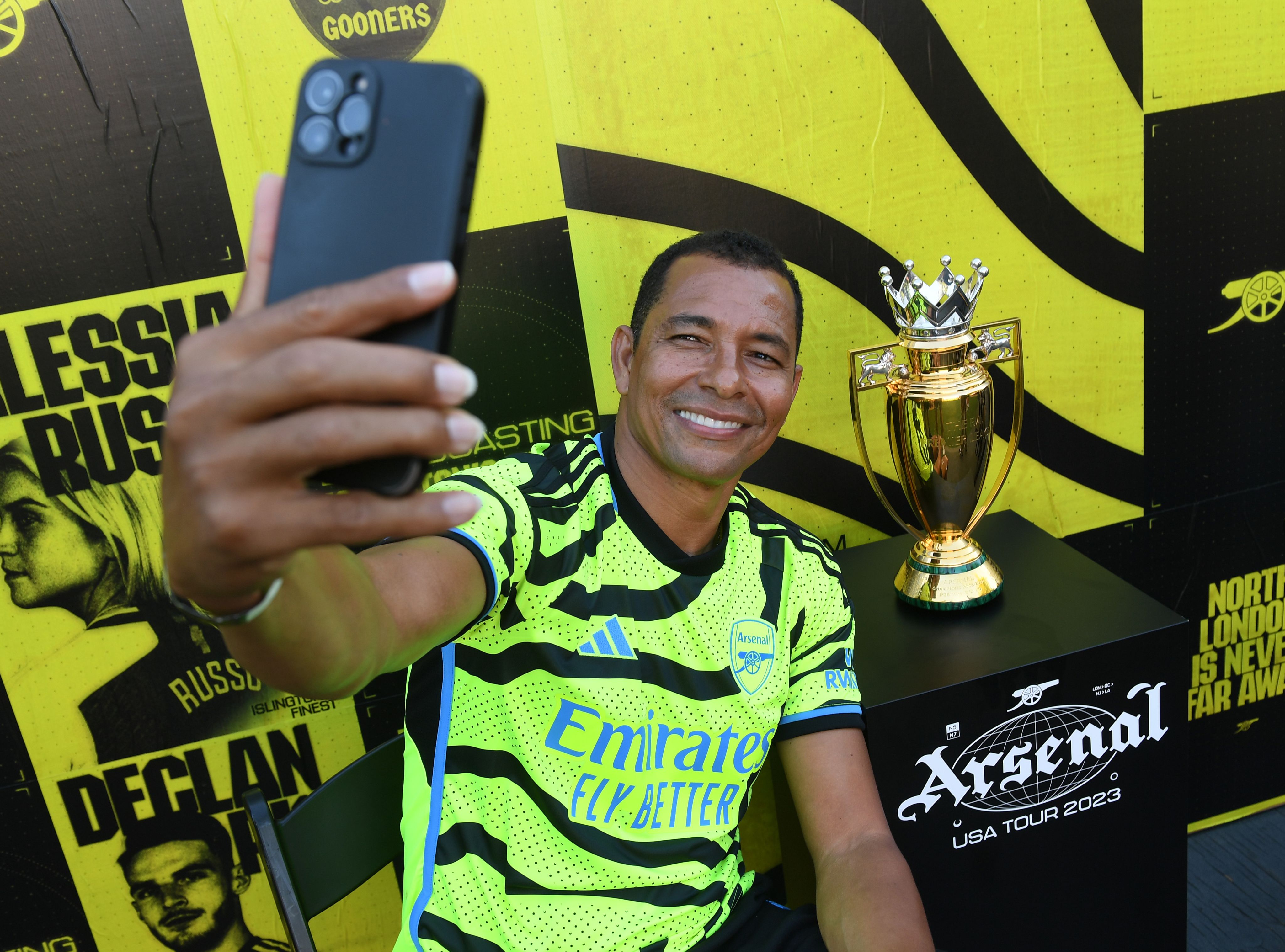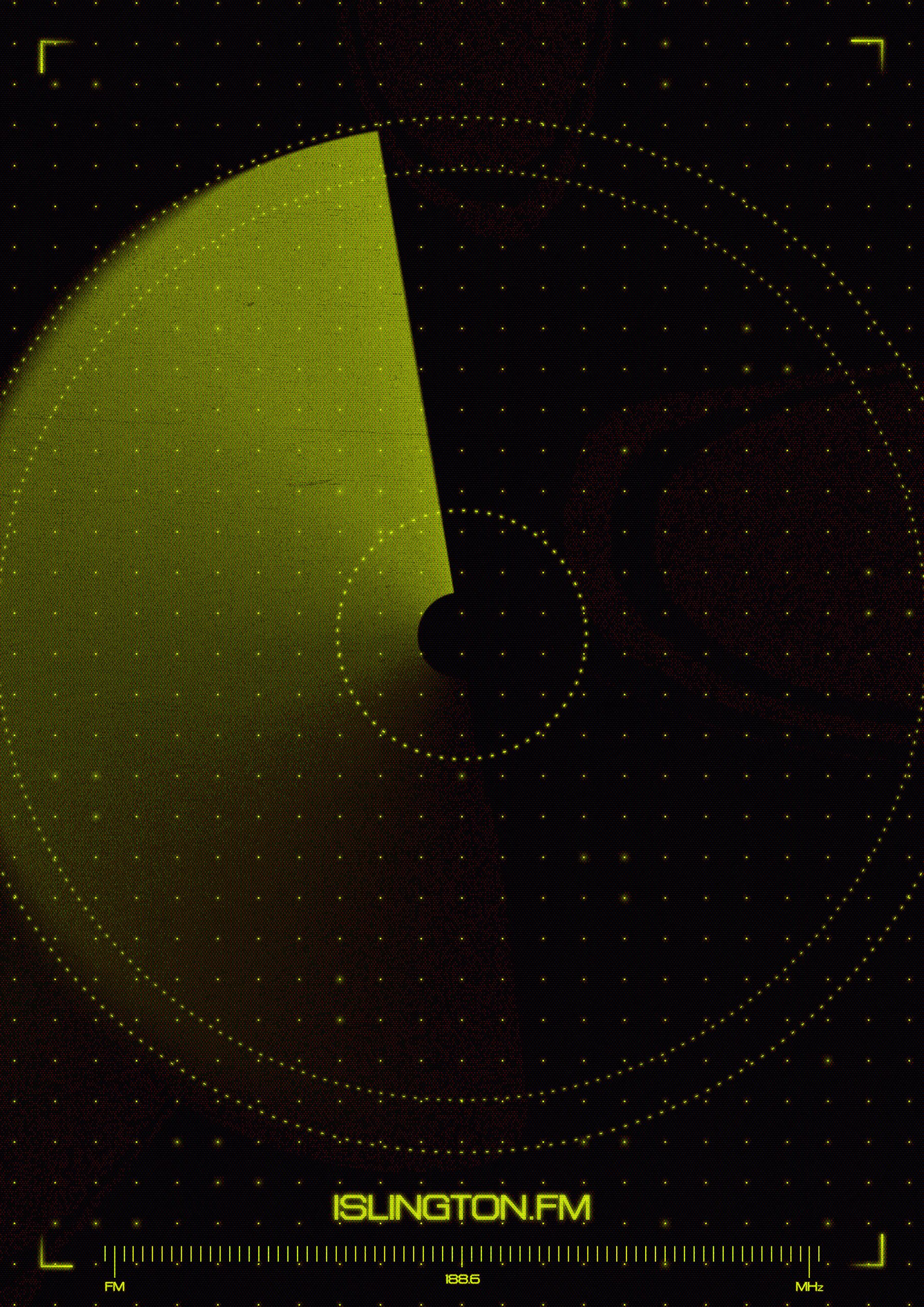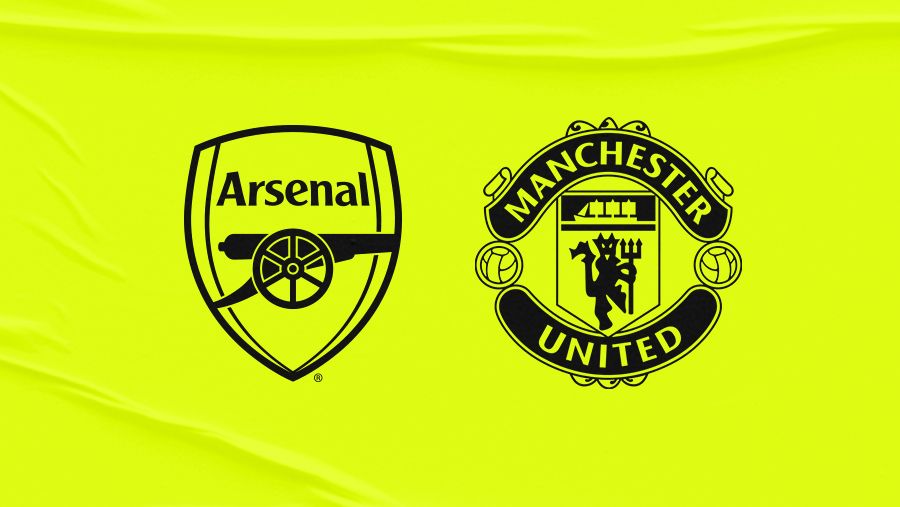 Manchester united
Kick off:
BST: Saturday, July 22 - 10pm
ET: Saturday, July 22 - 5pm

How to watch:
Watch the match LIVE on Arsenal.com

Ticket Information:
Can be found here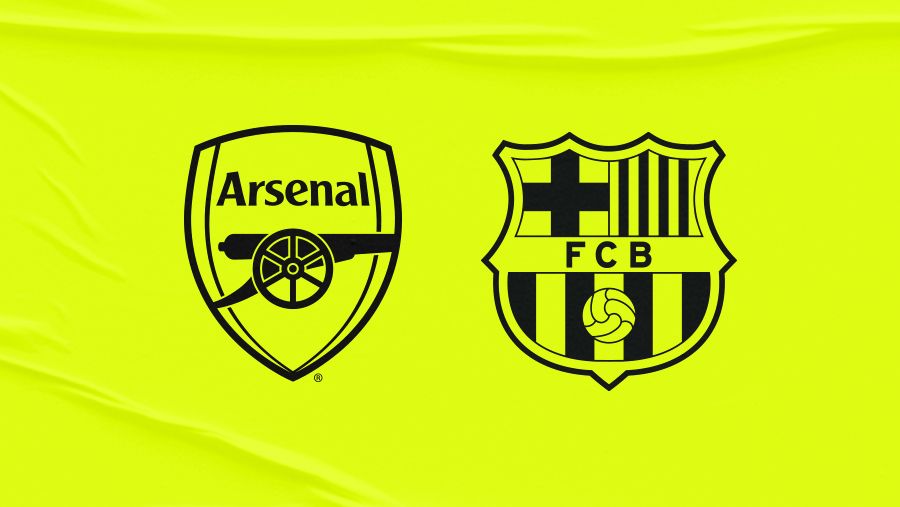 barcelona
Kick off:
BST: Sunday, July 27 - 3.30am
PDT: Saturday, July 26 - 7.30pm

How to watch:
Watch the match LIVE on Arsenal.com

Ticket Information:
Can be found here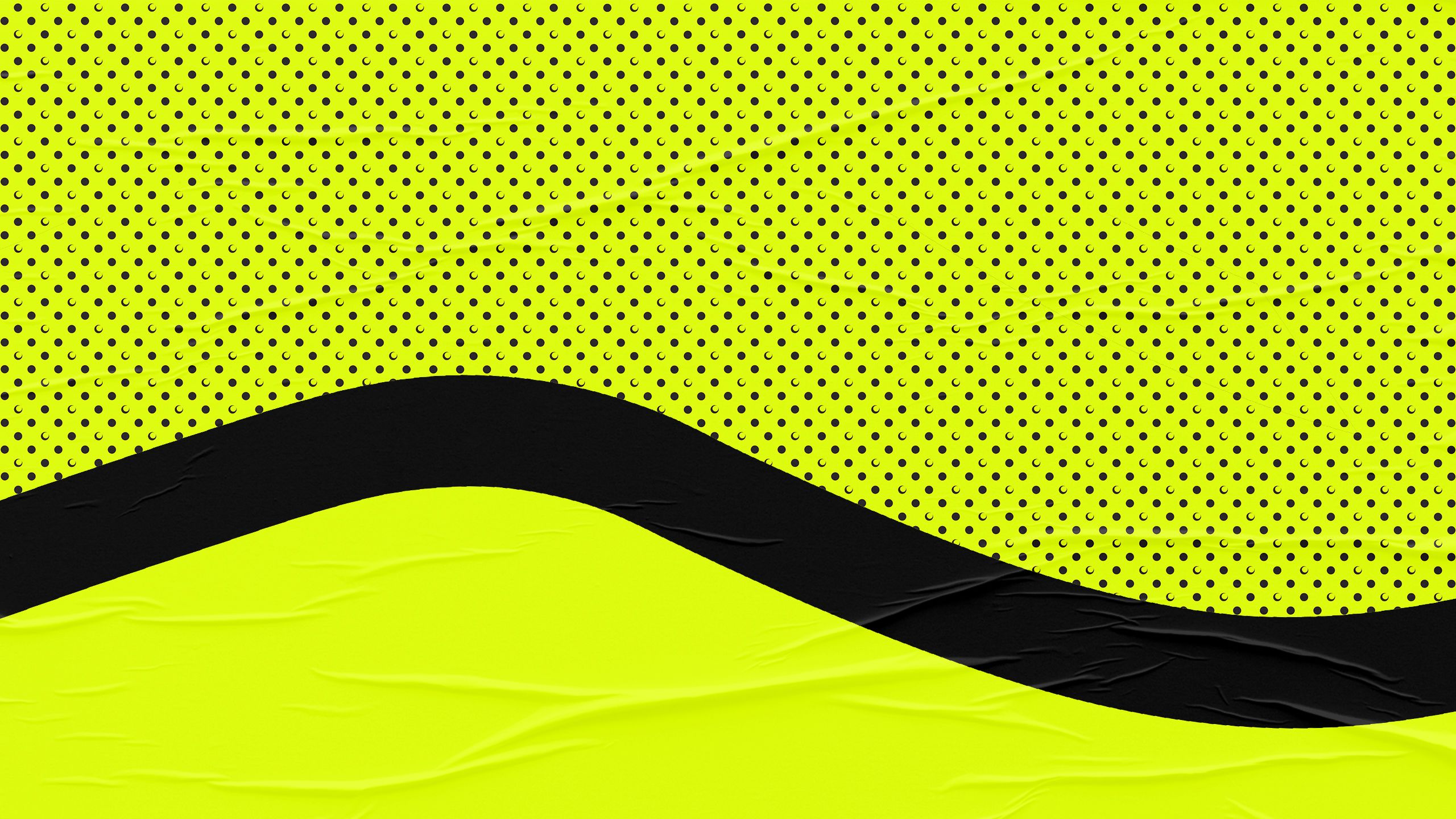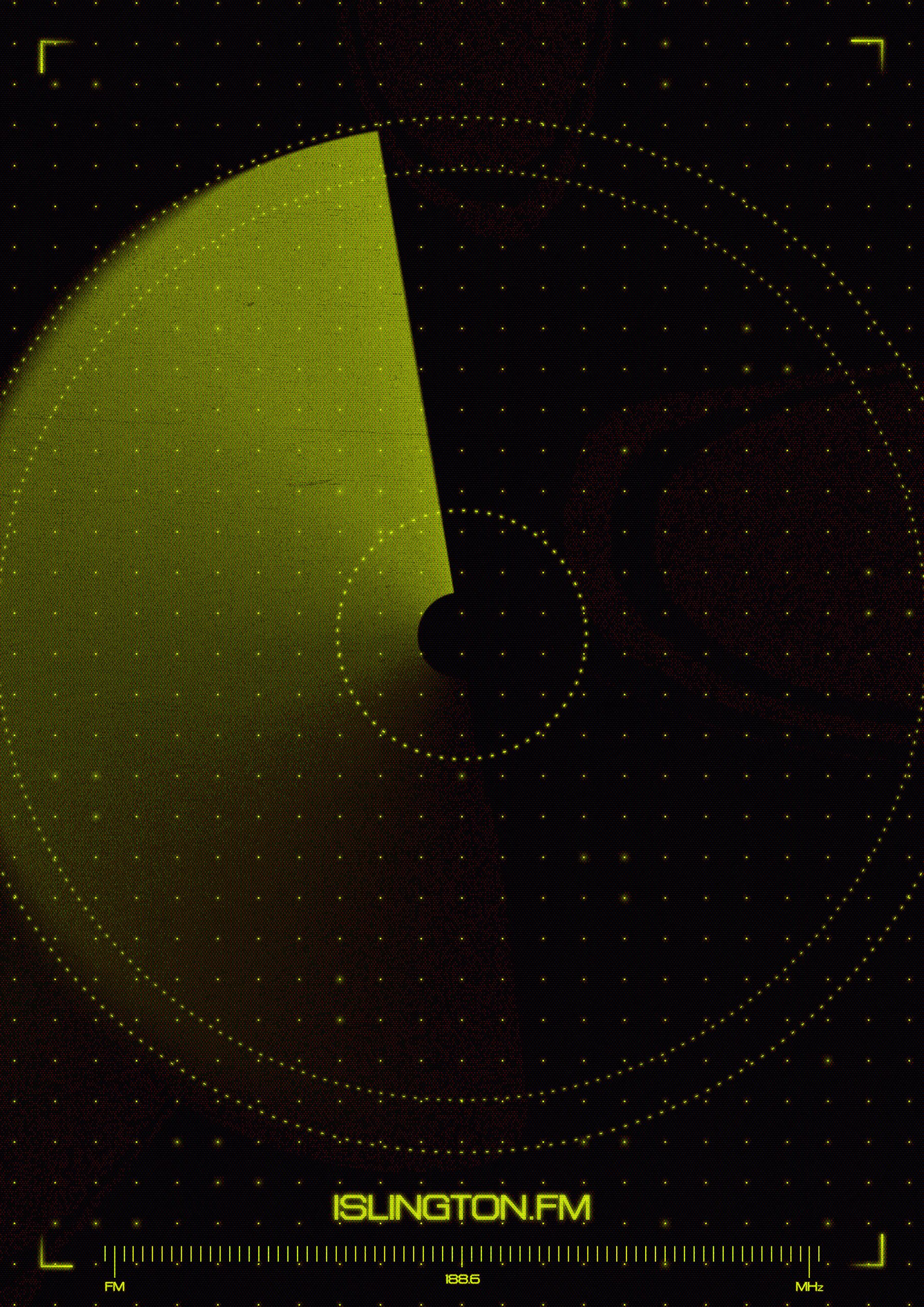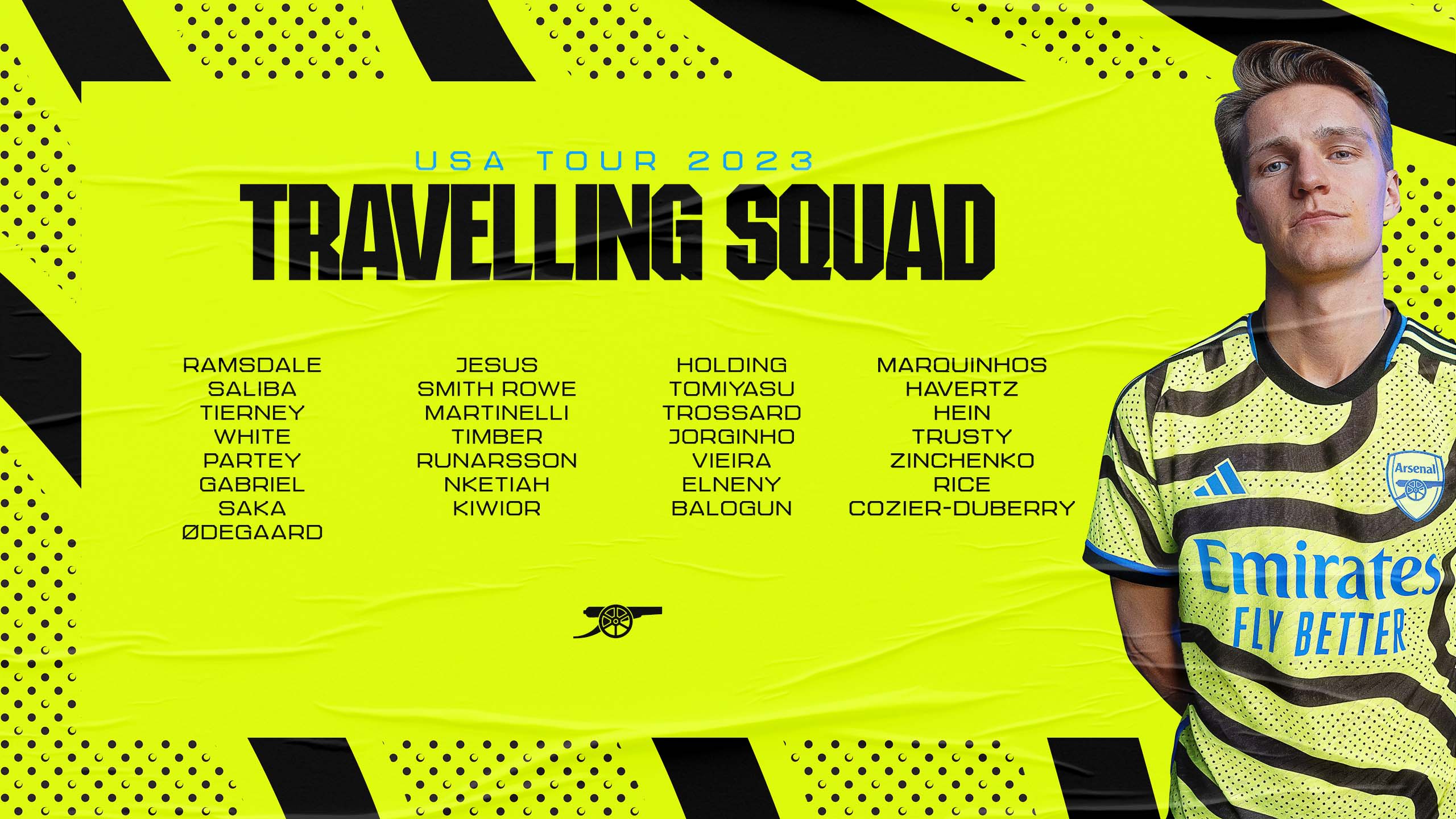 NEW SIGNINGS
declan rıce
Declan became our third signing of the summer 2023 transfer window when he completed his move from West Ham United.
An experienced England international, Declan had spent nine years with the Hammers, joining their youth academy in 2014, having previously been at Chelsea.
He made his West Ham debut as an 18 year old in May 2017 and has gone on to establish himself as one of the Premier League's foremost midfielders.
Declan was named club captain in May 2022 and went on to lead the Hammers to the Europa Conference League title in June 2023 - a competition in which he was named Player of the Season by UEFA.
A regular with the England national team, he impressed at both Euro 2020 and the 2022 FIFA World Cup.
Declan will wear the No 41 shirt.
"With Mikel and how he works, the squad, how young everyone is, the energy around the club and also the challenge of getting Arsenal back to where they belong, that means a lot to me," Declan said after completing his transfer. "I know the fans really want that. For me as a player, I've come here really hungry to have more success and to spend my best years at this great club."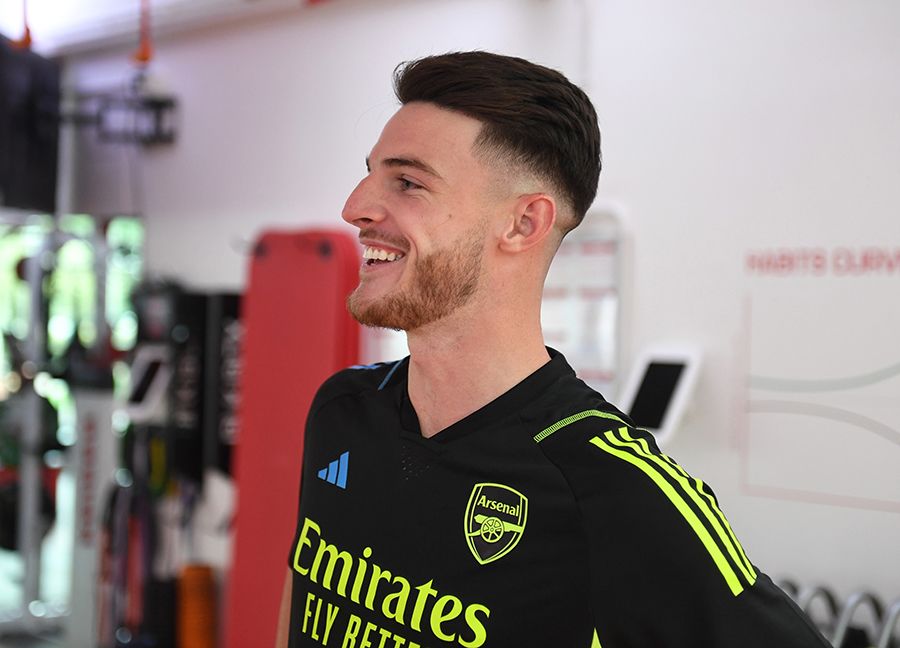 NEW SIGNINGS
Jurrien Timber
A Dutch international, Jurrien joined us in mid-July 2023.
The defender signed from Ajax, with whom he spent nine years after starting his youth career with Feyenoord.
Jurrien quickly became a key member of Ajax's first-team squad. He made 121 senior appearances in all competitions, winning two Eredivisie titles and a Dutch Cup during his time with the Amsterdam side.
Jurrien was named both Eredivisie Player of the Year and Talent of the Year in 2021/22, having helped his team to retain the league.
Versatile and dynamic, Jurrien signed his first professional contract for Ajax in 2018 and went on to make his senior debut in a 3-1 win over SC Heerenveen in March 2020.
Jurrien was a member of the Netherlands squad for both UEFA Euro 2020 and the 2022 FIFA World Cup, making his senior debut for the national team in June 2021, when he started in a 2-2 friendly against Scotland.
Jurrien will wear the No 12 shirt for us.
"I'm really excited, especially now I'm here," he said after joining. "Everyone is so nice and you can see it's a big club. I'm excited to play for this beautiful club, and I can't wait to start, and to see the fans obviously in the stadium."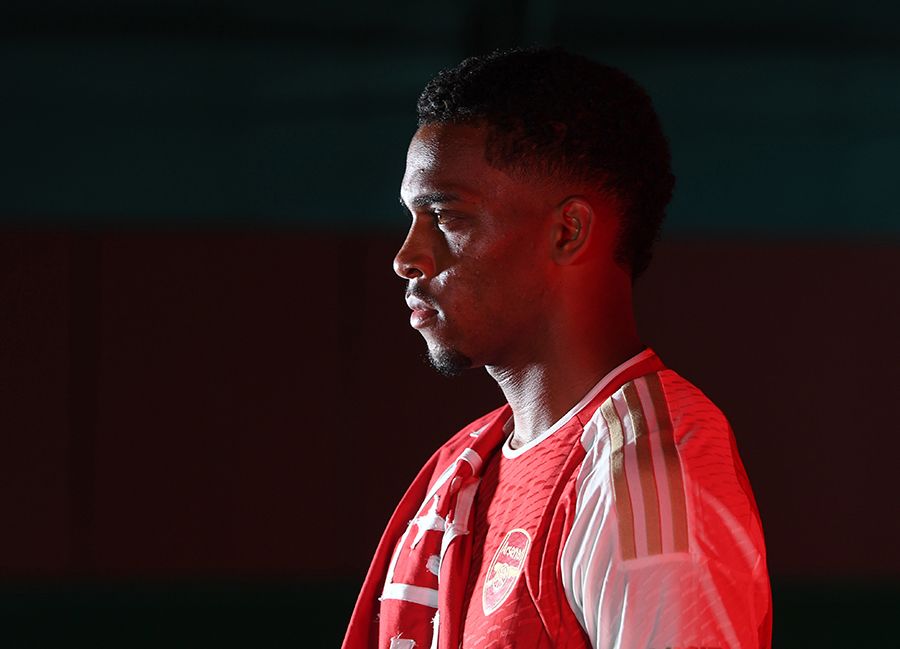 new signings
kai havertz
Kai became our first signing of the summer when he joined from Chelsea at the end of June 2023. The German international spent three seasons at Stamford Bridge, scoring 32 times from 139 appearances. His goals included the winner in the 2021 Champions League final - and he also won the FIFA Club World Cup a year later, scoring late on from the penalty spot against Palmeiras.
A full international since making his debut aged 19 in 2018, Kai had played all his senior football for Bayer Leverkusen before coming to the Premier League. He made 150 appearances for his first club, scoring at a rate of virtually one in every three games having made his debut aged 17. He was named in the Bundesliga Team of the Season in 2018/19.
"It's super exciting for me to be joining this amazing club and to be part of the Arsenal family," Kai told us after joining. "This club has such a big history, and I hope we can achieve lots of things.
"The mentality in the Arsenal squad is very high and you can feel that. That was one of the reasons why it has been so hard to play against Arsenal recently.
"The aim is to win trophies and I'm going to give everything to do that for the supporters and everyone at the club."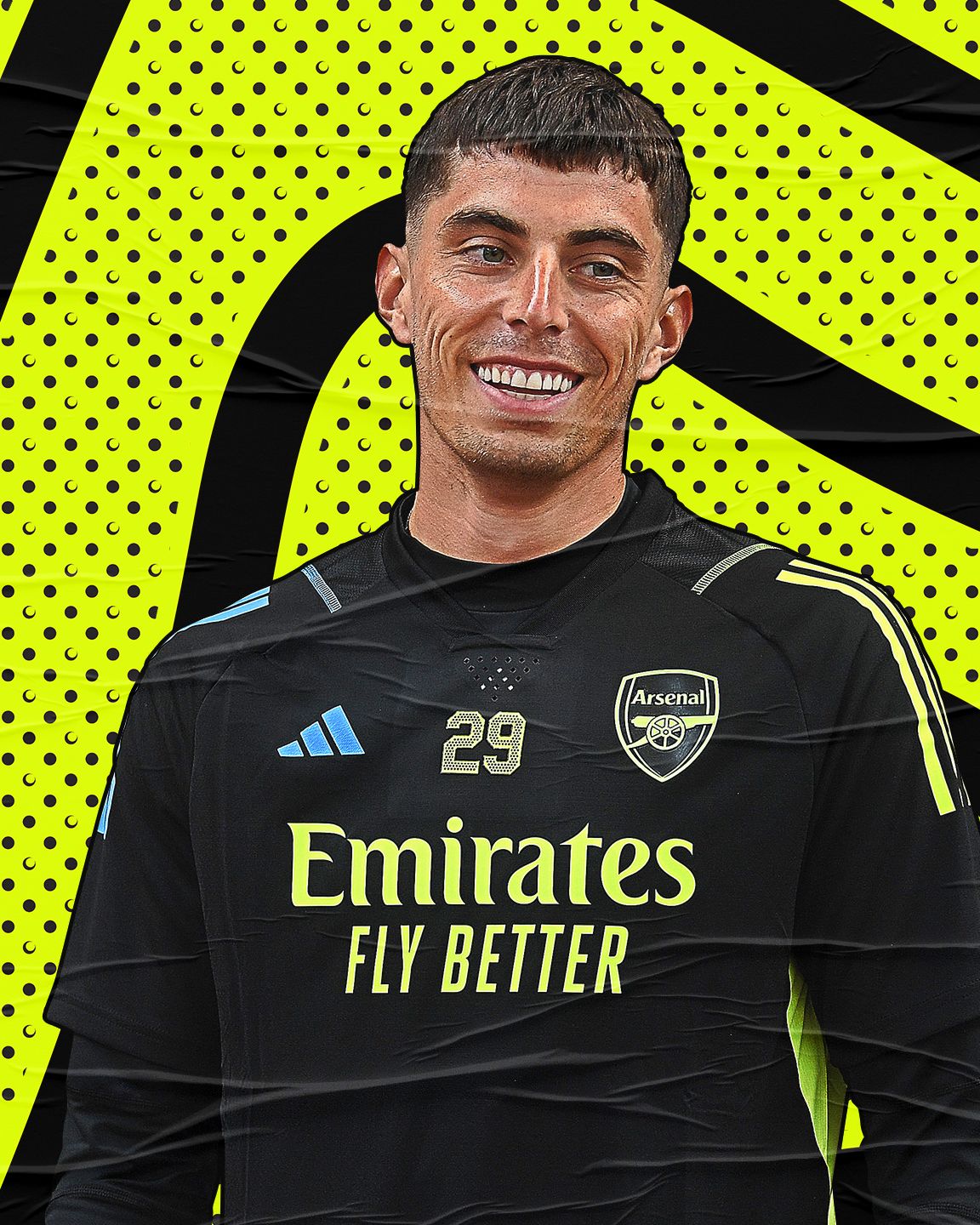 "Our US tour last summer was very good preparation for the season - and we're looking forward to once again visiting our amazing supporters in the US."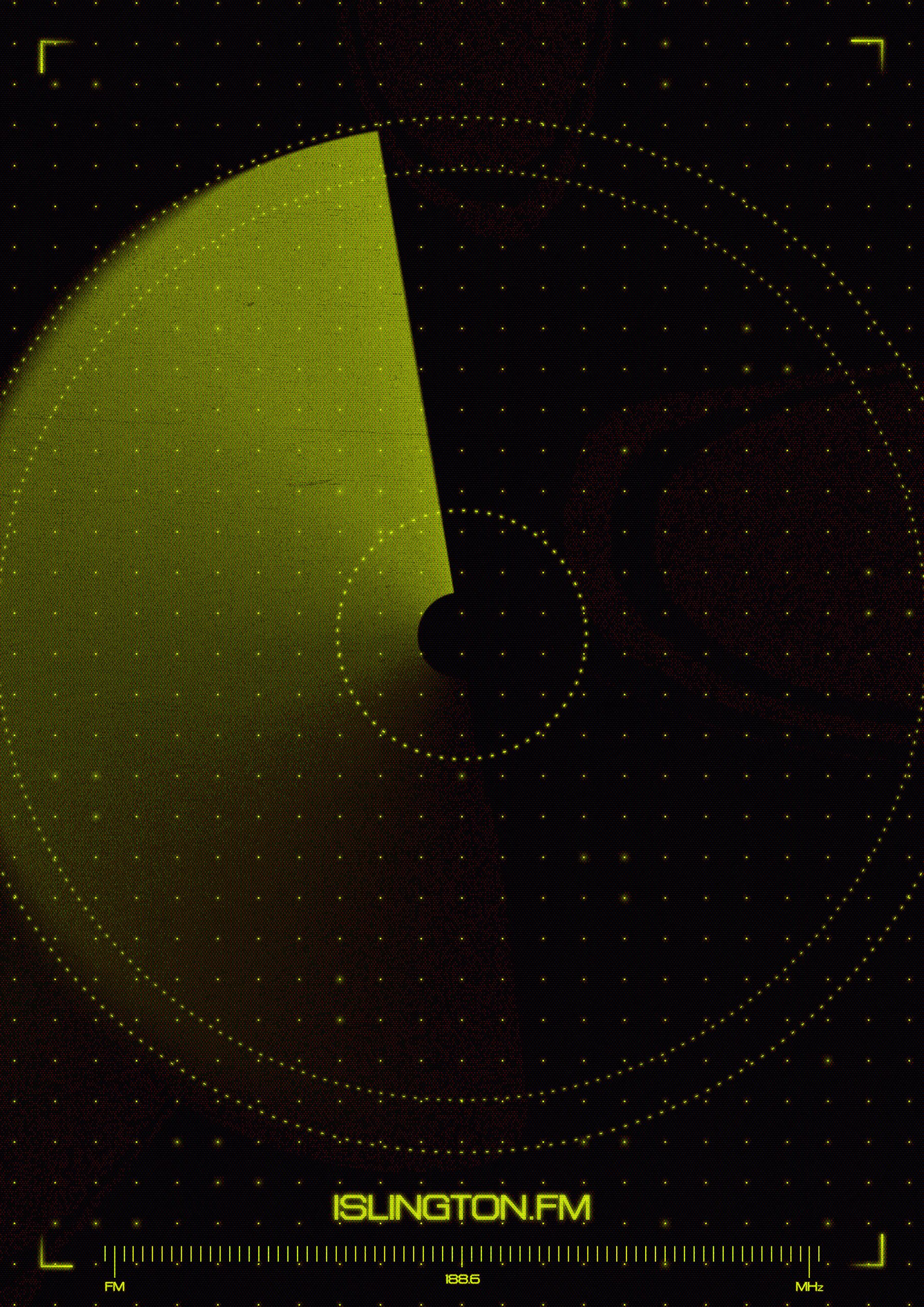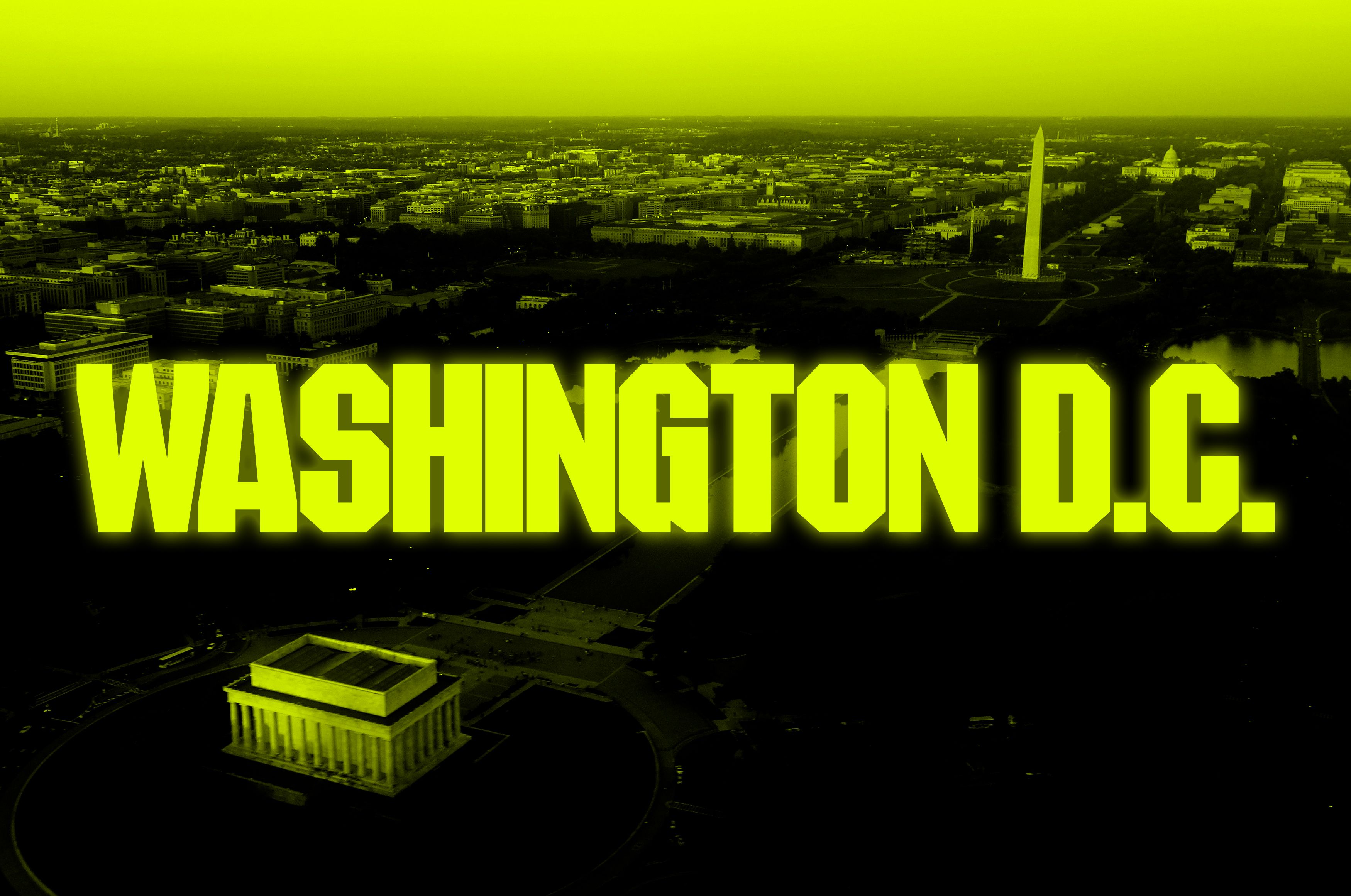 We kick off our pre-season tour to the United States in Washington, D.C.
We last visited the capital city in 2019, when we played Real Madrid in nearby Maryland.
This time around, a selection of first-team players will take part in the MLS All-Star Skills Challenge on Tuesday, July 18 - before we take part in the MLS All-Star match a day later.
It's the second time we'll have played in the fixture, having won 2-1 in San Jose seven years ago. More information on that fixture can be found by scrolling down.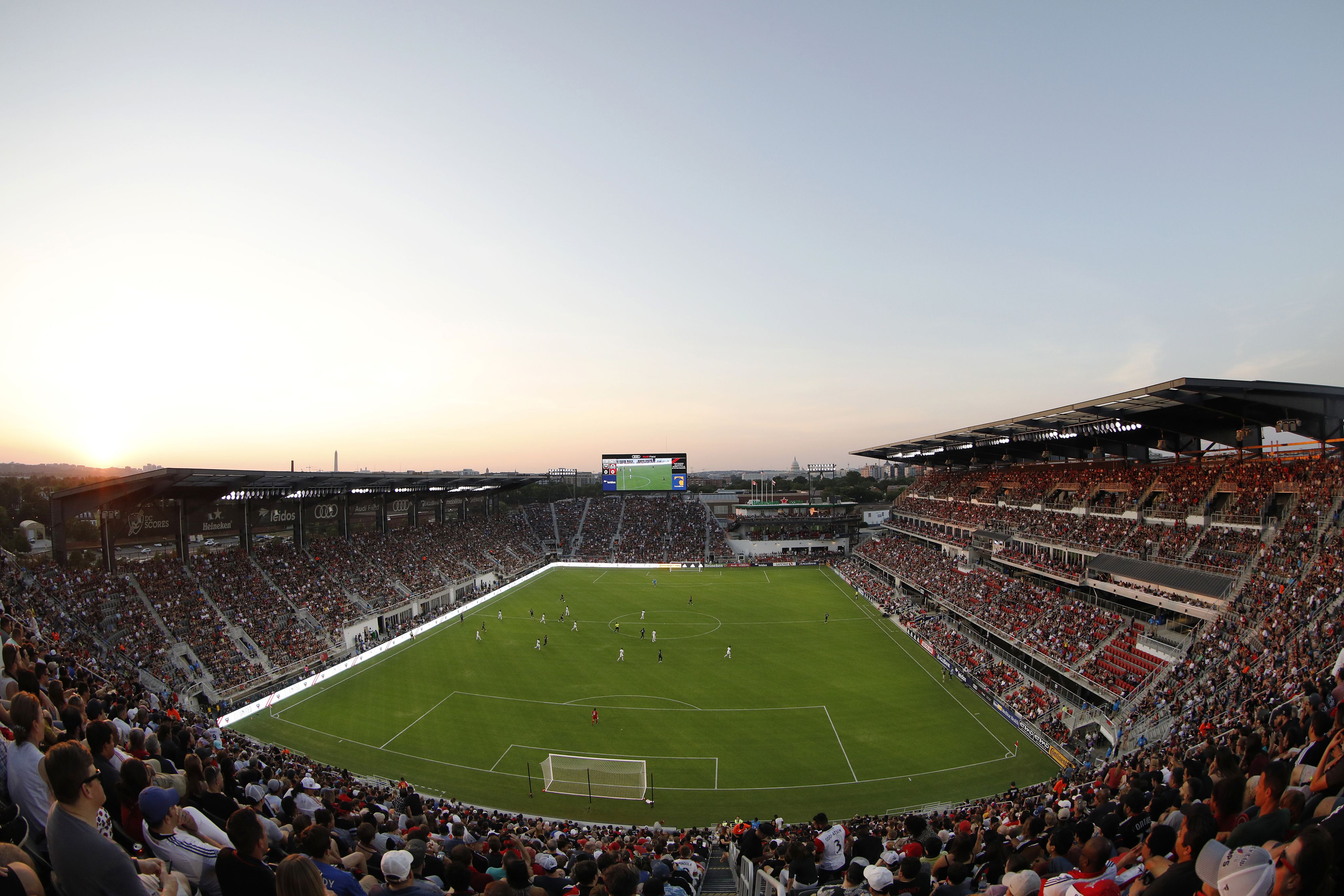 Audi Field
Opened: July 9, 2018
www.audifielddc.com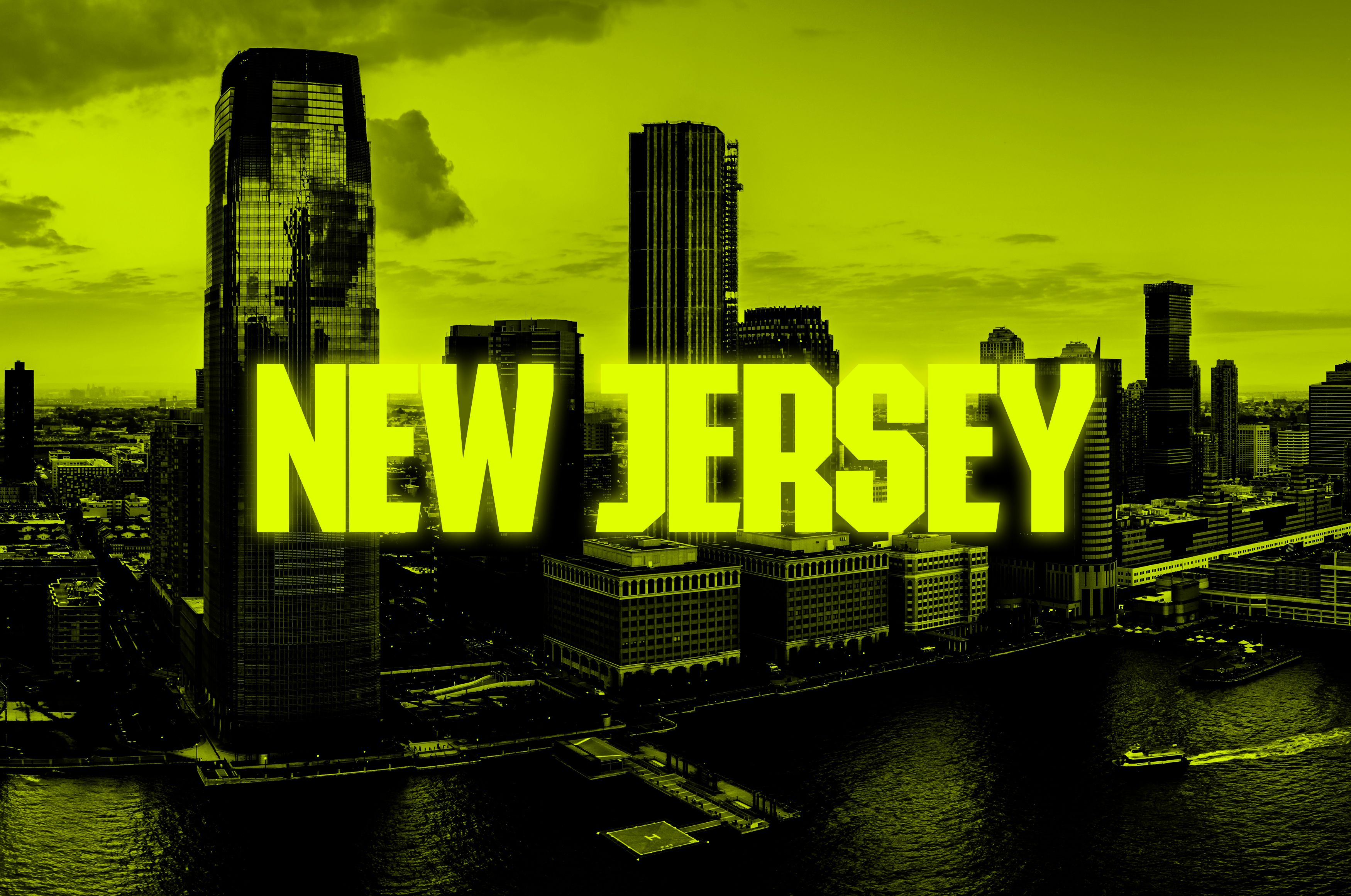 After D.C. comes New Jersey, where we will play in an all-Premier League match against Manchester United.
The fixture takes place at MetLife Stadium on Saturday, July 22 - and will mark our first fixture against Erik ten Hag's side on American soil.
"The plans for pre-season are making good progress, with the match against Manchester United in New Jersey being another important part of our preparations," our sporting director, Edu, said. "Playing against strong opposition in a great stadium in front of so many of our supporters will provide Mikel and the squad with a strong test and great experience ahead of the new season."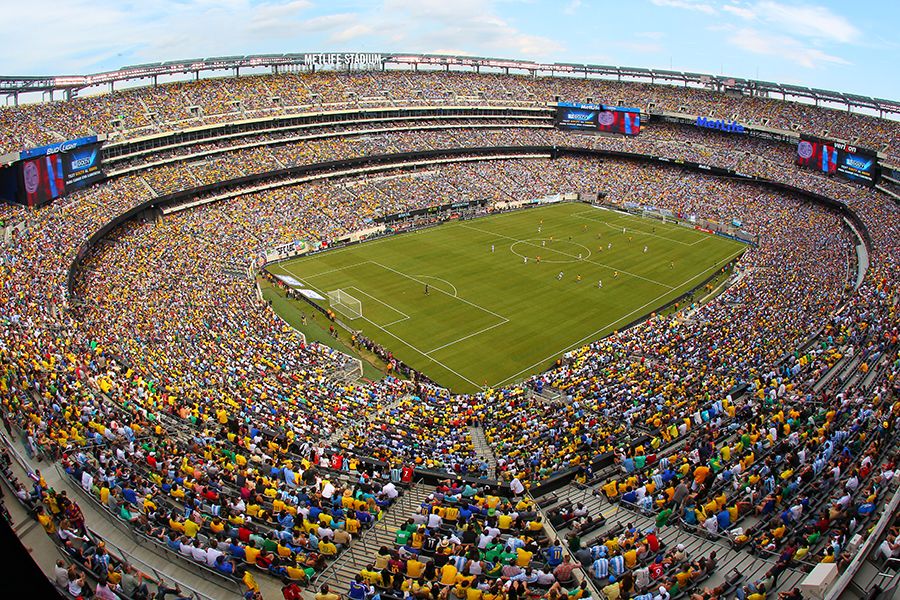 MetLife Stadium
Opened: April 10, 2010
metlifestadium.com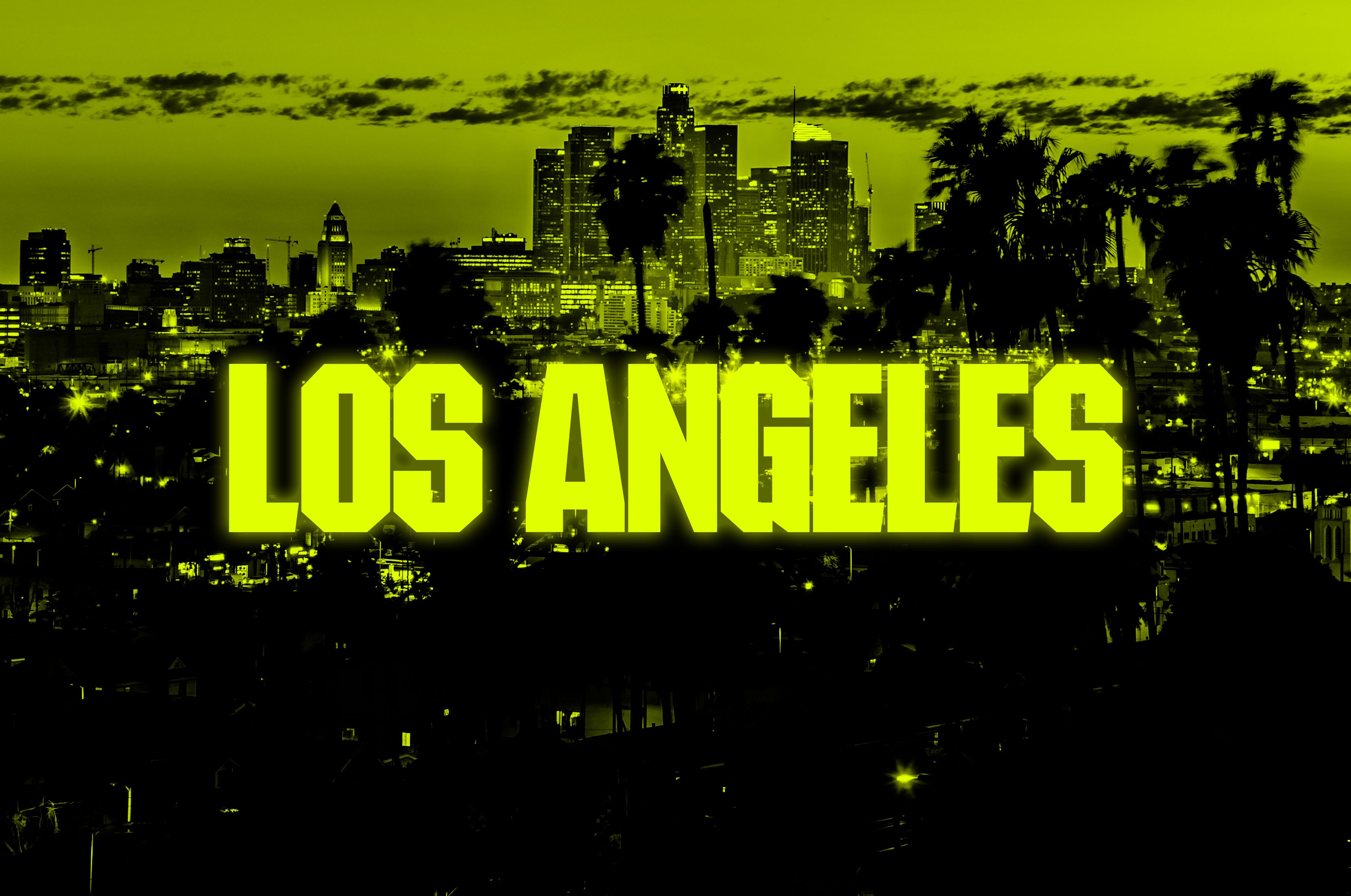 We finish our tour of the States in Los Angeles, where we'll play against FC Barcelona at SoFi Stadium on Wednesday, July 26 (local time) - with the game kicking off in the early hours in the UK.
We know Los Angeles well, having visited twice in recent years - in 2016 and in 2019.
"Our match against Barcelona in Los Angeles is another great opportunity for Mikel and our men's first-team squad to prepare for the exciting new season," Edu said. "We're very proud to be playing at the fantastic SoFi Stadium, the home of the LA Rams, in what will be such a special occasion for everyone at our club.
"This is another high-quality match in our visit to the United States in July and we're so looking forward to meeting our many supporters in Los Angeles."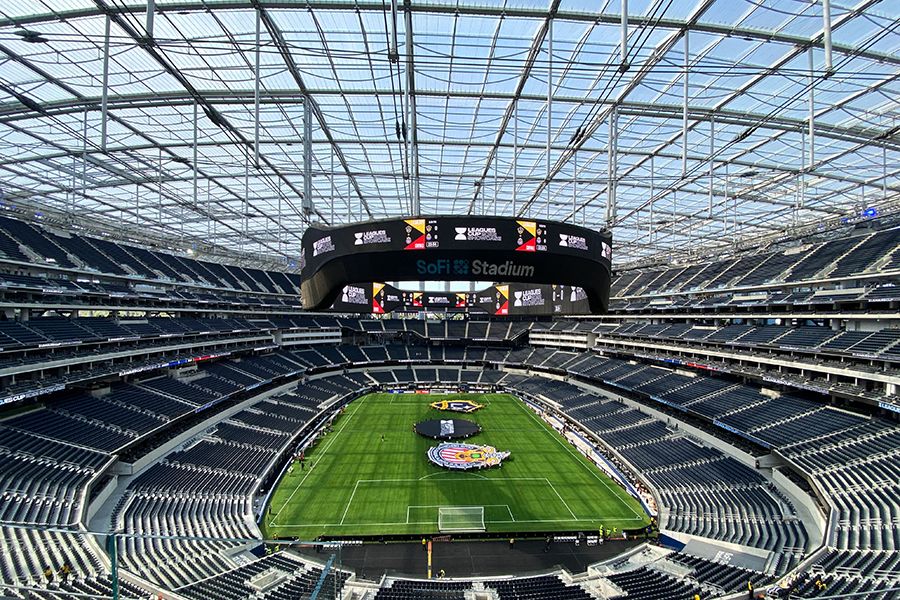 SOFI STADIUM
Opened: September 8, 2020
sofistadium.com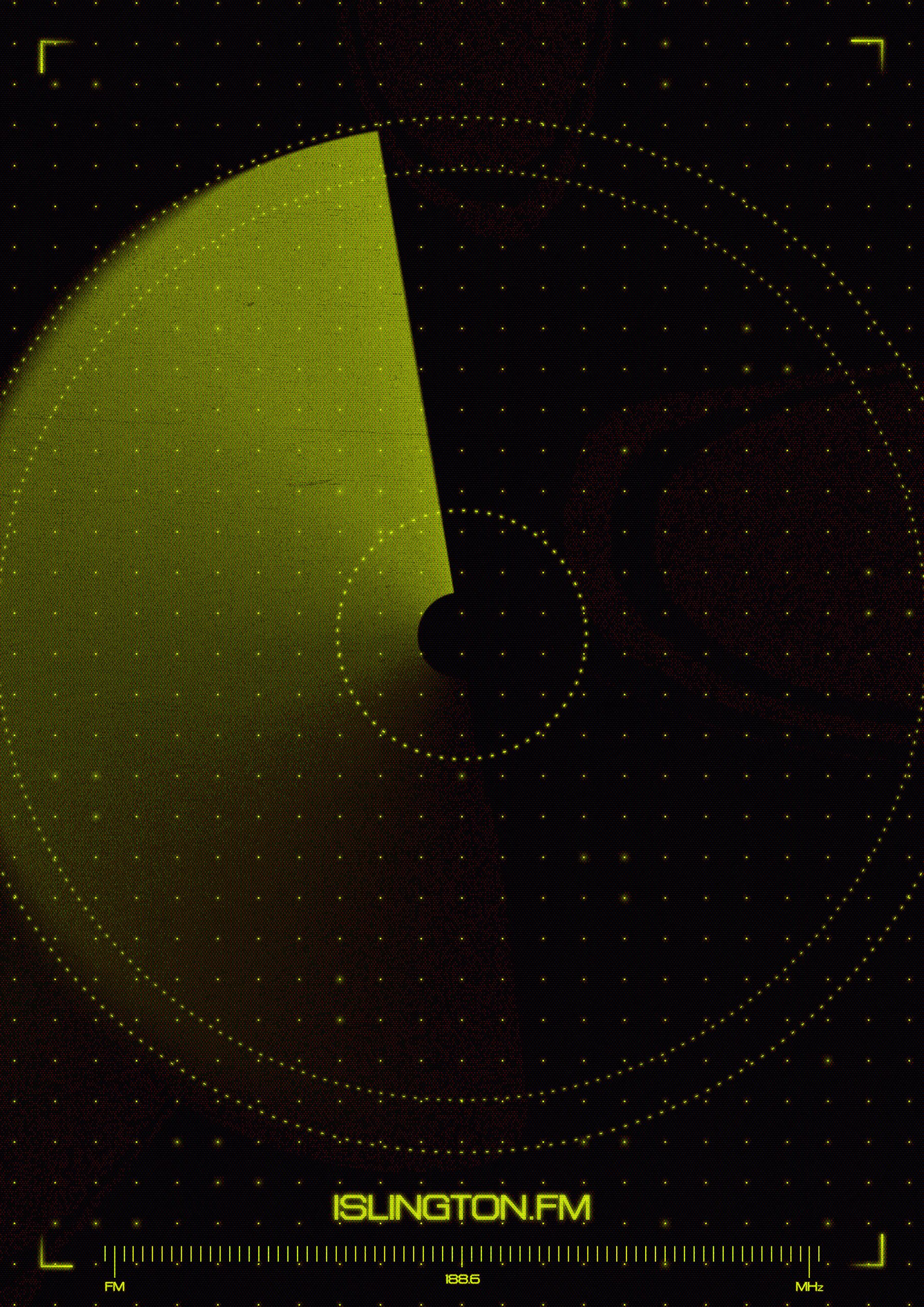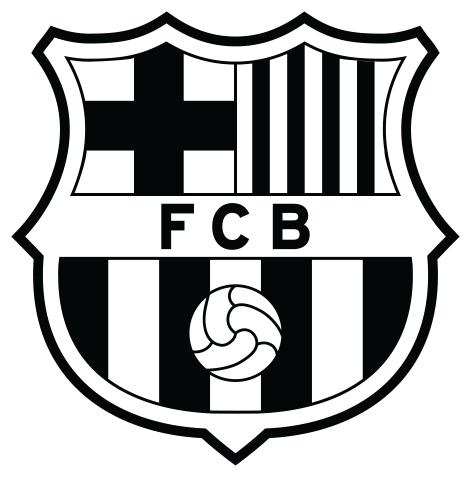 FROM THE ARCHIVE
BARCELONA 1-1 ARSENAL
02.09.1999, Nou Camp
Our first competitive match against Barcelona came in the 1999/2000 season - with a late equaliser giving us a 1-1 draw at Nou Camp.
We fell behind early on in our third match of the Champions League group stage after Luis Enrique tapped home from close range.
Following a shaky first half, we improved after the restart and almost drew level through Kanu's effort 20 minutes from time.
Hopes of a fightback were dented when Gilles Grimandi was sent off after clashing with Pep Guardiola - but despite that setback, we rallied and secured a point late on when Davor Suker's shot rebounded into the path of Kanu, who found the bottom corner.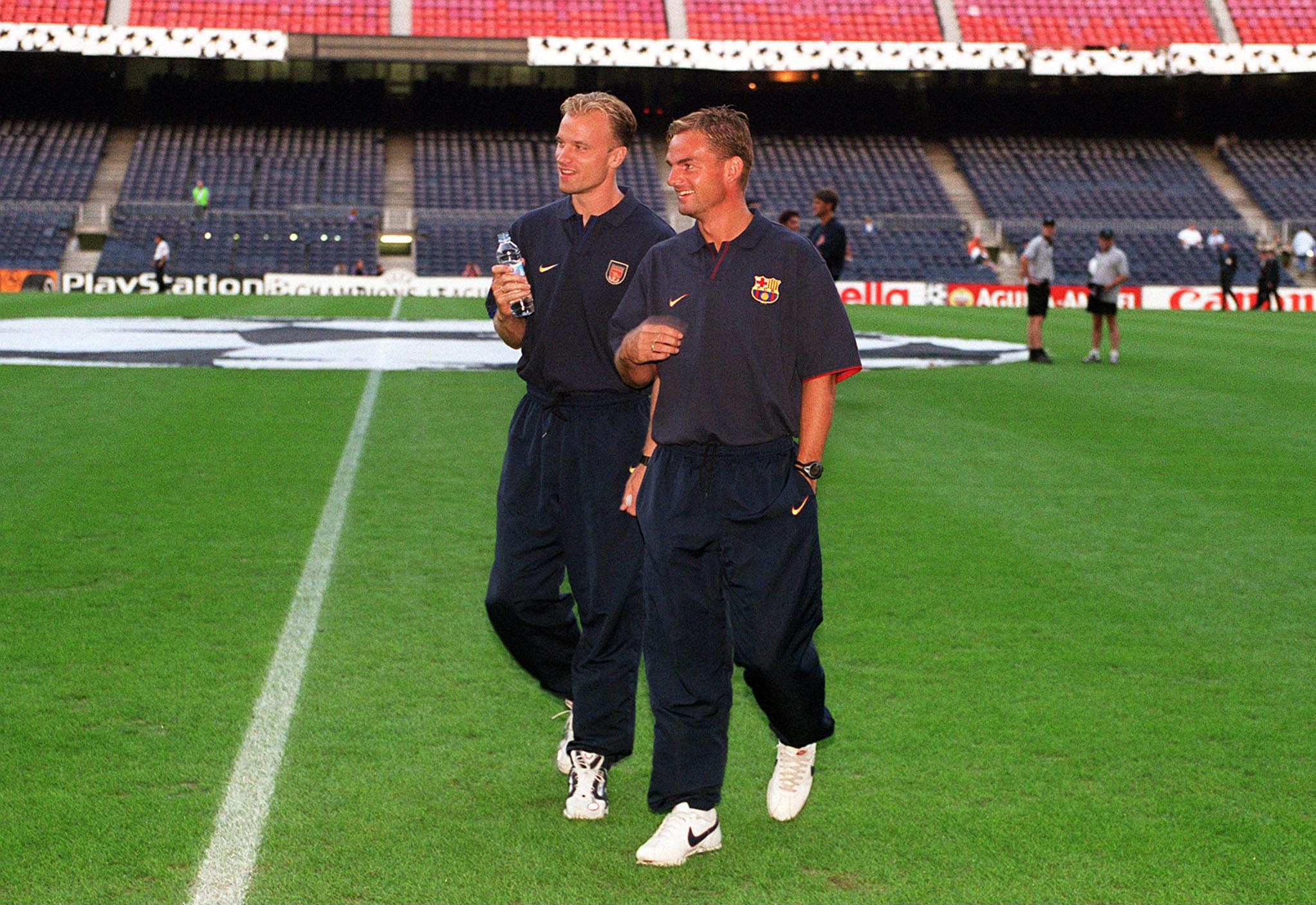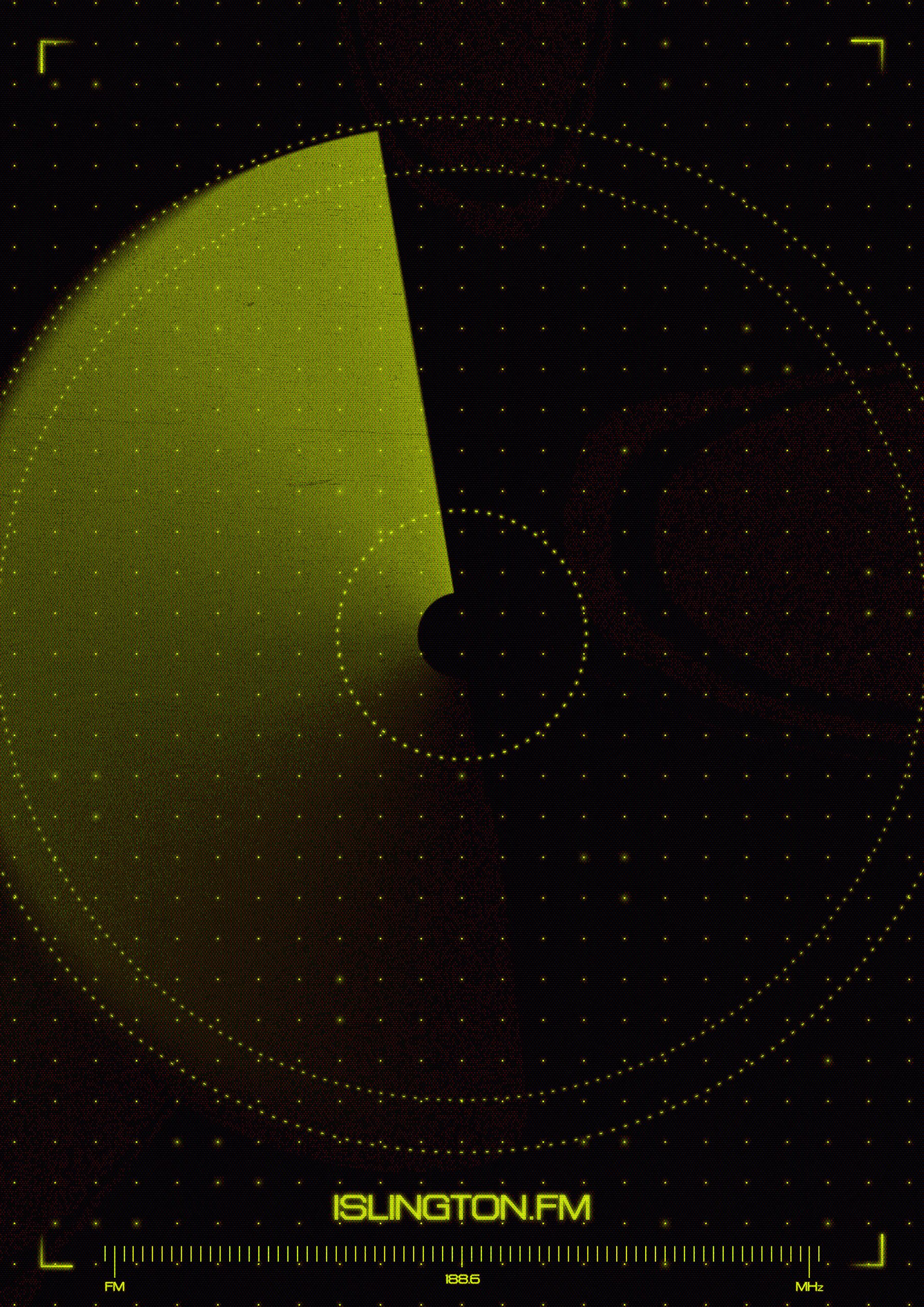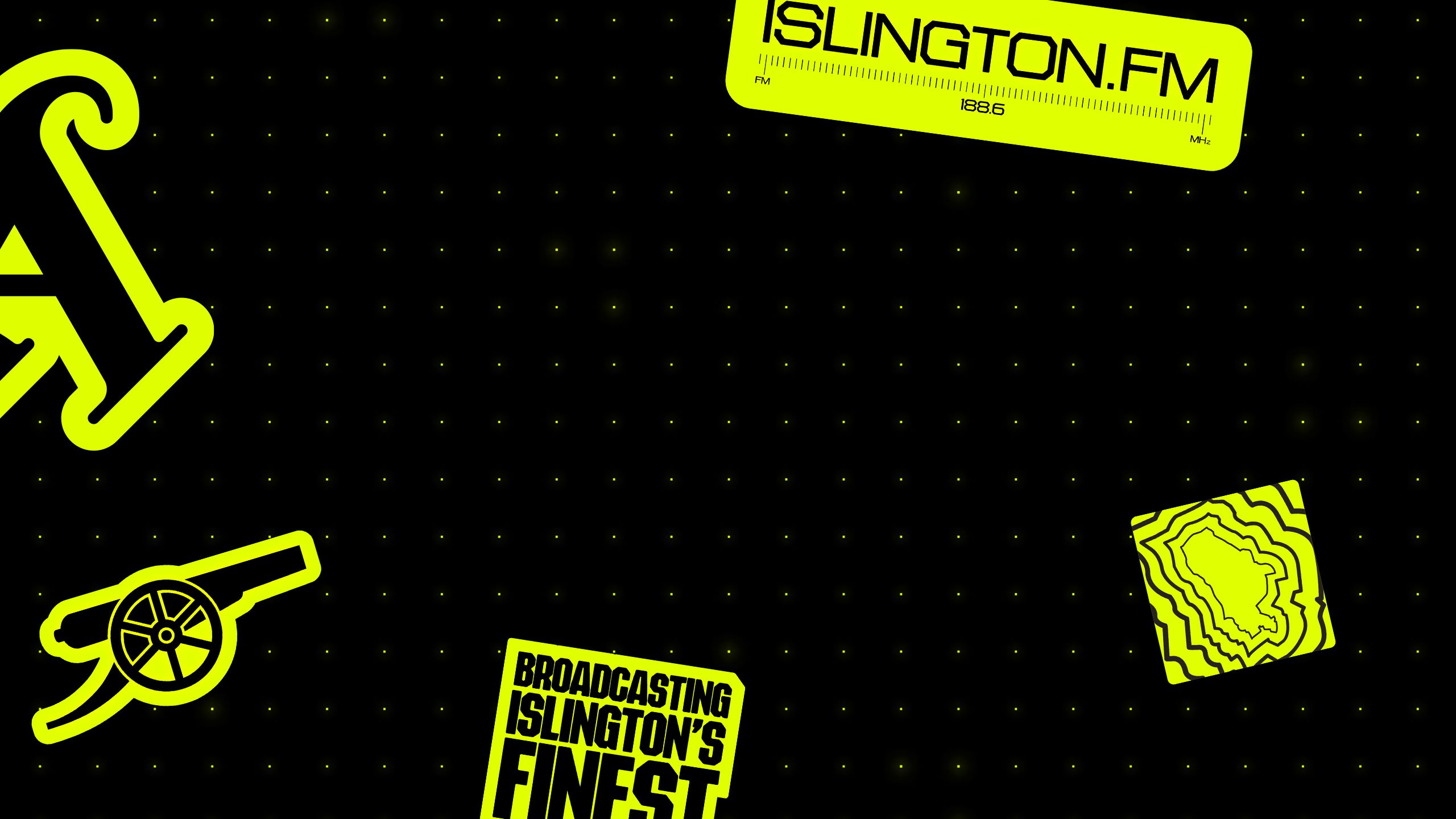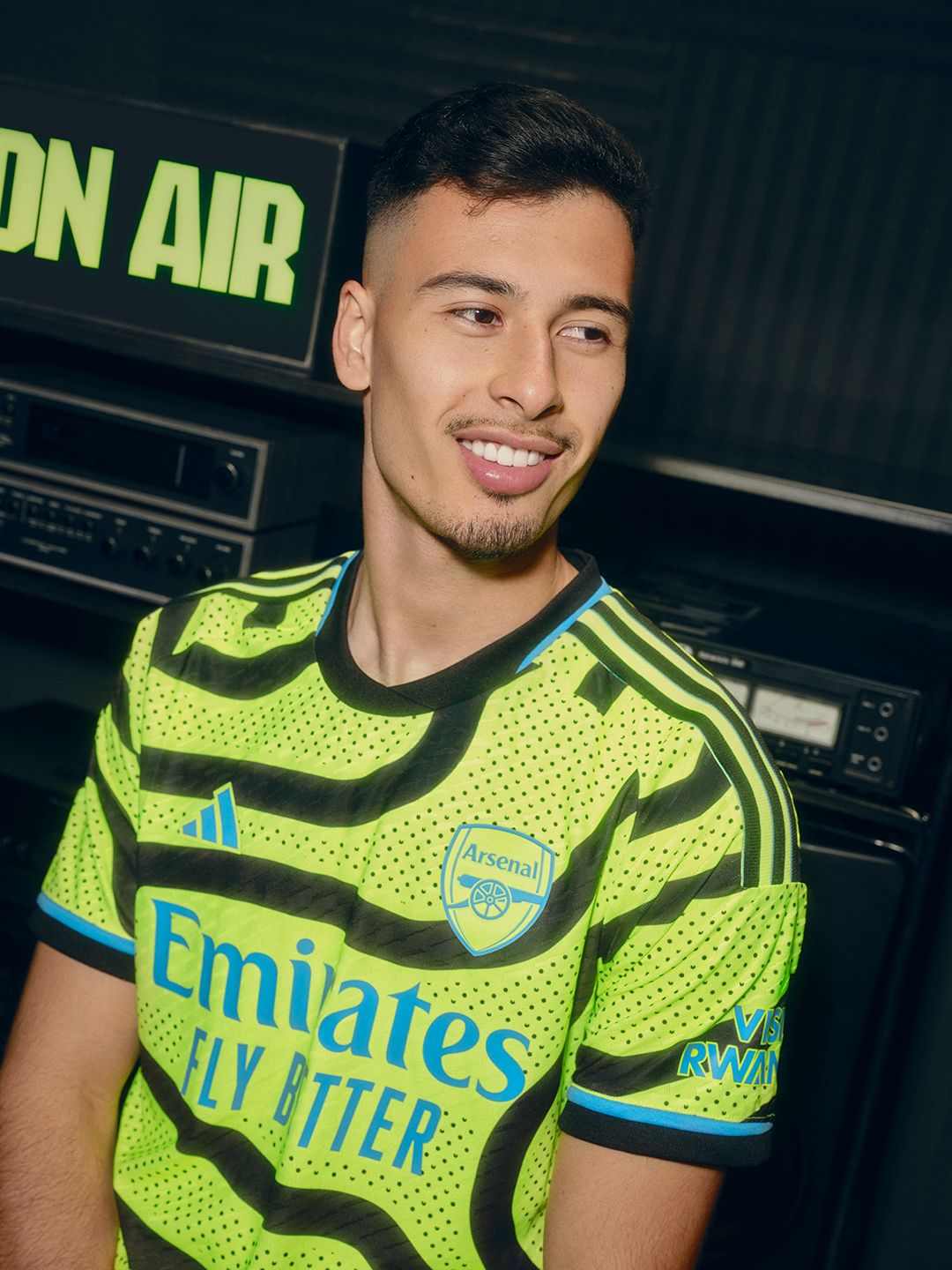 From our fictional transmission station set deep within Emirates Stadium, we're broadcasting Islington's finest to the world. Taking over the airwaves with the help of an ensemble of local artists, we travel far beyond our borough's boundaries, following the radiowaves of Islington FM as we connect our global Arsenal family together as one. A bold new shirt design with fluid black lines inspired by the map of Islington, we'll feel close to home no matter where we travel.
ARSENAL AND ADIDAS LAUNCH MEN'S TEAM AWAY KIT FOR 2023/24
Today, Tuesday, July 18, Arsenal and adidas unveil the bold new men's team away kit for the 2023/24 season, celebrating the club's Islington roots and broadcasting the brightest Arsenal-supporting artists onto the world stage.
The eye-catching shirt features fluid black lines inspired by the map of Islington. The design represents the journeys supporters make out of the club's home borough for away days on the road. A fresh, shock-yellow base colour is complemented by light blue accents that feature on the collars and sleeves.
Launched during the men's US tour, the accompanying video showcases the creativity, style and cultural influence of the Arsenal family, with AntsLive, Scratcha, Theo Ellis, Mabel, Sherelle, Islington Youth Choir, Ashley Walters, Asa Butterfield, and a cameo from Spandau Ballet's Martin Kemp, all bringing to life a vibrant representation of north London culture.
Bukayo Saka, Martin Odegaard, William Saliba, Alex Zinchenko and Gabriel Martinelli also feature in the video as they tune into 188.6 Islington FM blasting out Number One Candidate, the standout track from AntsLive.
Speaking about the new shirt, Gabriel Martinelli, said:
"I love it! It's a fresh look and it really brings to life the style of Arsenal. Our supporters are incredible and it's great that adidas and the club have created this design to celebrate them and our roots in north London. I can't wait to get back on the pitch in our new away shirt."
AntsLive, the Arsenal-supporting UK rap artist about to set the world alight, said:
"There are so many talented Gooners all over the globe and I love the way the club is making a real effort to showcase the talent. Arsenal have always led the pack in supporting culture. We've seen them connect with supporters in north London and communities around the world in different ways and this time it's through music and design. As a lifelong Gooner, it's a special honour to feature in the launch and have my music as the soundtrack. Big up The Arsenal everytime."
The on-field version of the shirt is constructed with HEAT.RDY technology, optimized to keep players feeling comfortable while performing on the biggest stage. The replica version of the kit features AEROREADY technology, which uses sweat-wicking absorbent materials to keep players feeling dry.
Engineered to support players in their performance, this shirt is made with 100 per cent recycled materials, representing just one of adidas' solutions to help end plastic waste.
The new men's team away kit will be worn for the first time when we play against the MLS All-Stars in Washington D.C. on July 19, while Arsenal and adidas will be releasing a bespoke away kit and travel range – specific to the women's team, later in the summer.
The new away shirt comes in men's and women's fits and is available to purchase from today, July 18, via Arsenal Direct, and Arsenal stores.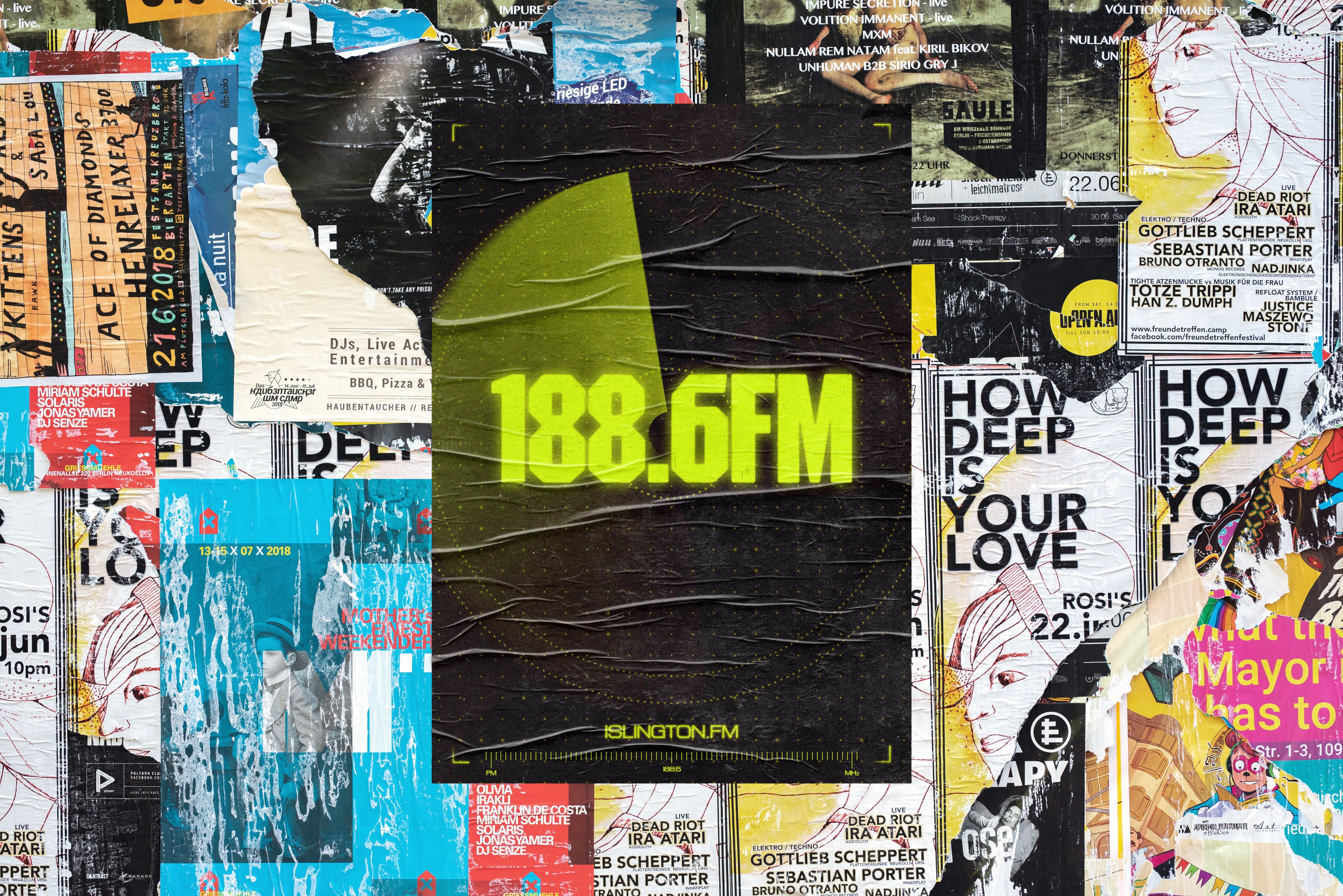 Antslive
Antslive is a north London-born, former footballer and now musician. AntsLive's track Number One Candidate, which features as the soundtrack for our new away kit film went viral on TikTok due to an ambitious and visually impressive music video that sees him performing in the Italian Alps in a retro Arsenal jersey.
Asa Butterfield
Lifelong Gooner, Asa Butterfield started acting at the Young Actors Theatre in Islington aged seven. Asa is best known for playing the lead role in the Netflix comedy-drama series Sex Education. This year he played in the annual Soccer Aid charity football match and scored England's opening goal assisted by former Arsenal player Jack Wilshere.
Ashley Walters
Passionate Arsenal fan, Ashley Walters also known by his stage name Asher D, is a British actor and rapper. He first rose to fame as a member of the UK garage group So Solid Crew and later pursued a career in acting. He achieved nationwide fame in the 2010s for his lead role as Dushane Hill in the British crime series Top Boy.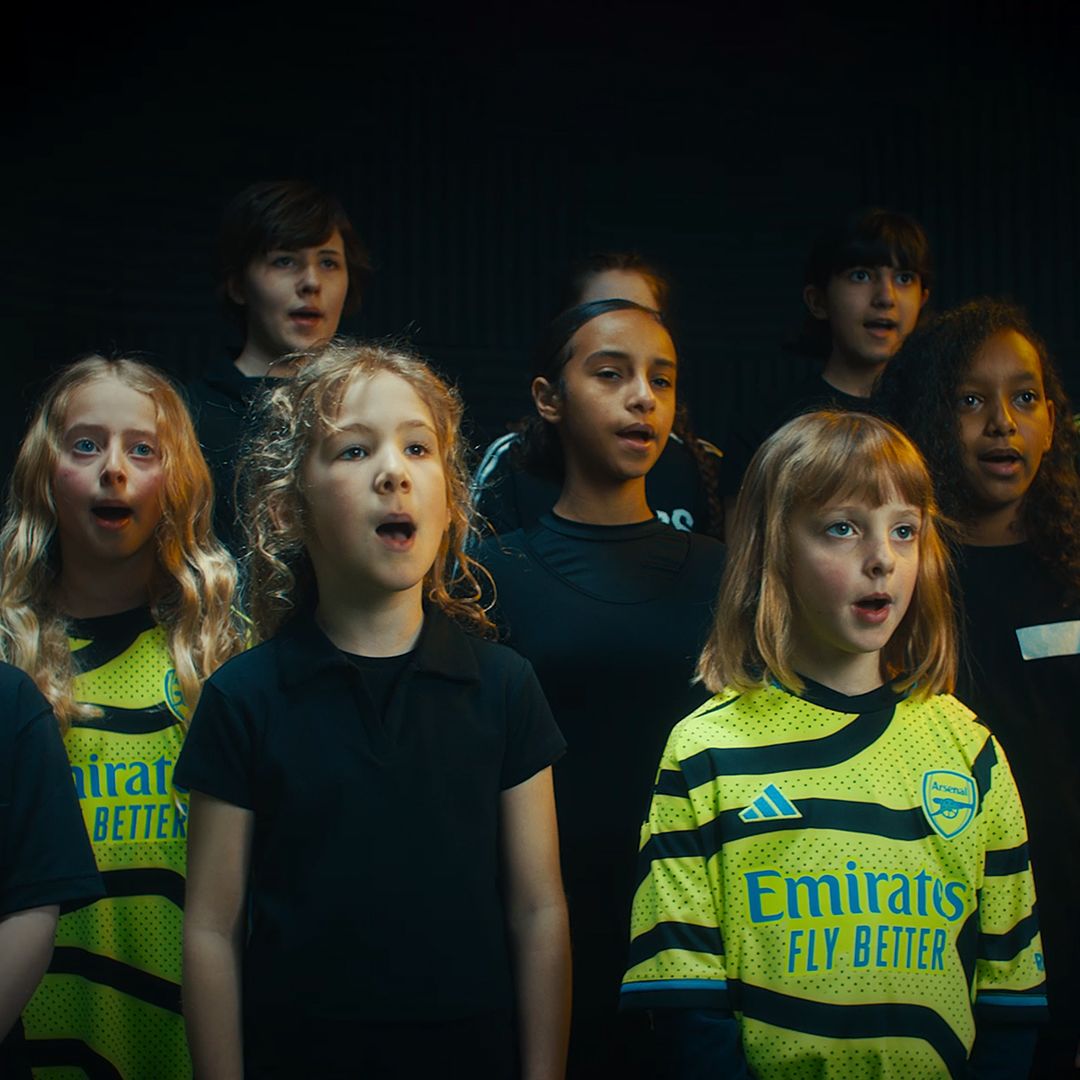 Highbury Youth Choir
Located 5 minutes down the road from Emirates Stadium, Highbury Youth Choir (formerly Highbury Young Singers) was formed to provide children and young people with the opportunity to perform with world-class professional musicians alongside Highbury-based chamber choir Eclectic Voices. The choir comprises of young people aged five-18 and perform all over London and beyond.
Lava La Rue
Lava la Rue is a London-born visual artist, musician, and founder of NiNE8 collective whose multi-cultural London sound is the noise of a generation. Lava is a lifelong Gooner who avidly follows both the men's and women's teams and was part of our latest London Pride celebrations this year alongside the Gay Gooners.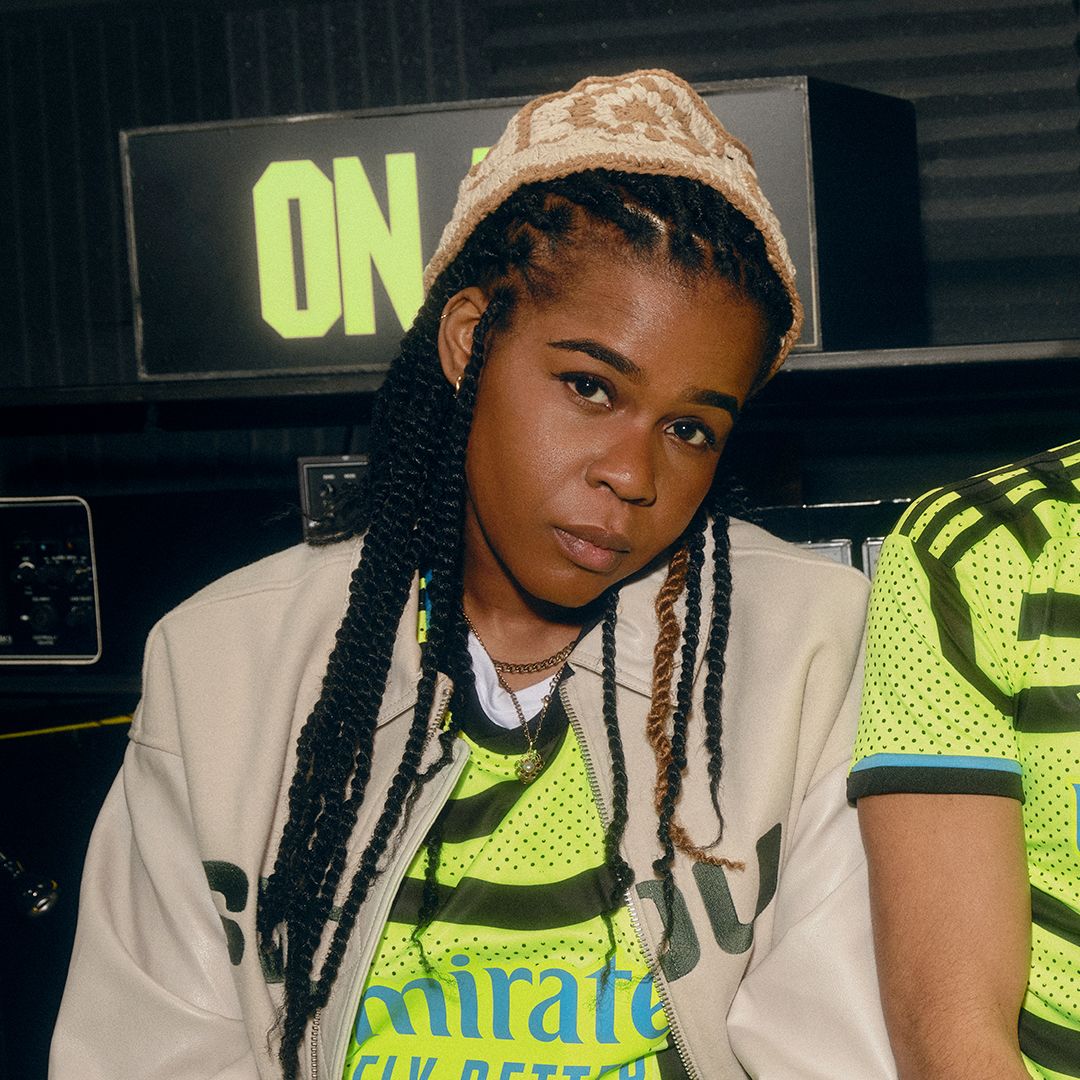 Lex Amor
Lex is a British-Nigerian rapper, producer and sound designer, born and raised in Islington to a family of Arsenal fans. Often considered one of the city's most introspective and intelligent lyricists, drawing on her experience of working-class life. As well as appearing in our kit launch film, Lex also collaborated on the sound design.
London Sinfonietta
The London Sinfonietta is an English contemporary chamber orchestra founded in 1968 and based in London. They produce world-class new music projects & performances that connect with audiences, young people and the wider public.