Kai Havertz: Finding a family at Arsenal
The striker on how he has settled into life in north London, and building relationships with his new supporters
By Nik Brumsack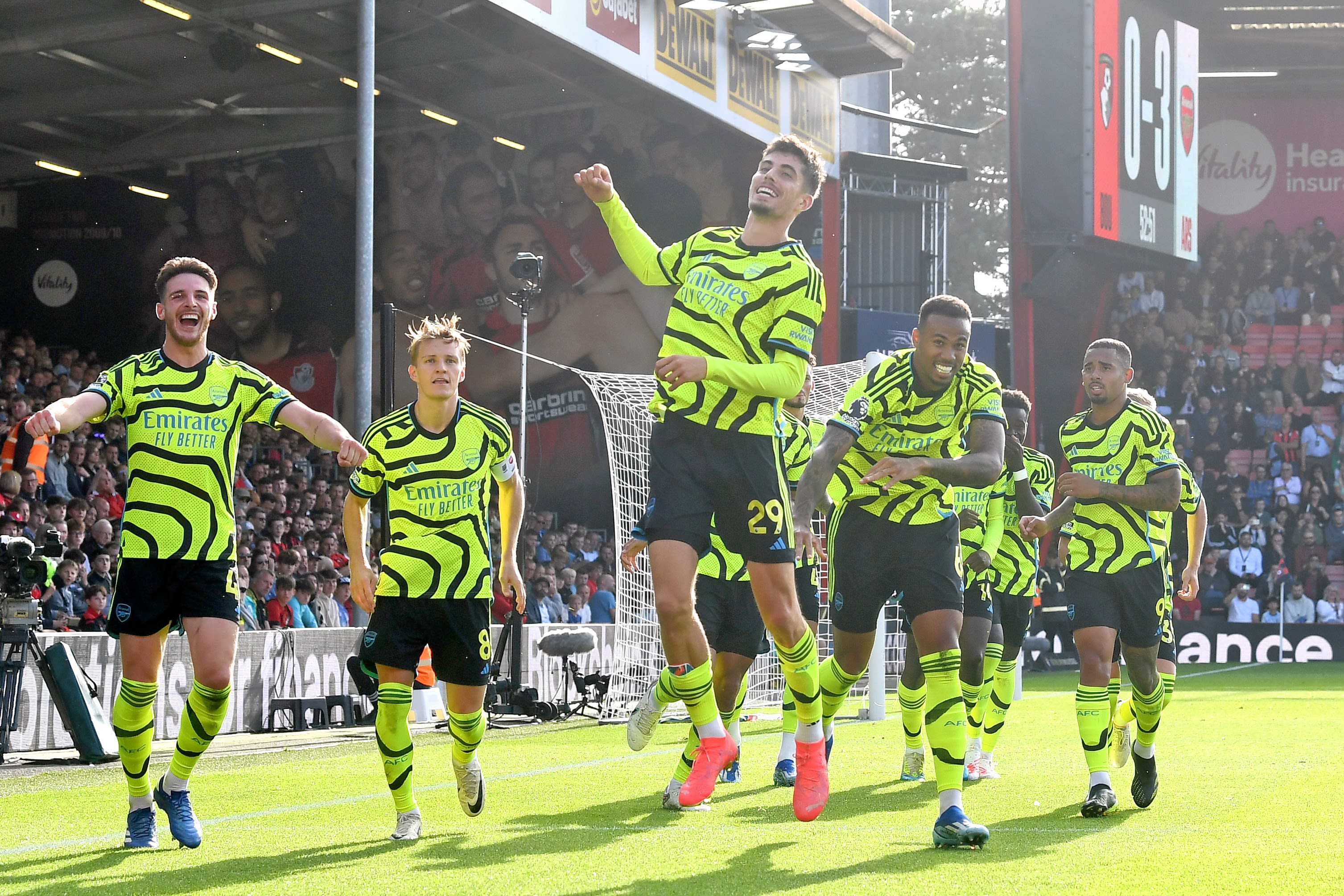 Our No. 29 grew up in Aachen, Germany's westernmost city – and from a young age, he would hone his fledgling skills in the garden with his grandfather.
"My grandpa really got me into football," Havertz told bundesliga.com before completing his transfer to us in the summer.
"He helped me take my first steps. Obviously, my brother and father also did their bit to get me out there playing at an early age. Everyone was football crazy, and we were just a football family. We loved football and everything revolved around it, so I grew up with it and that's how this passion developed."
Kai was still only four when he joined local side, Alemannia Mariadorf – where his grandfather was club chairman. He quickly progressed through the ranks, playing in teams with children two years older. It didn't take long for Kai's talent to catch the eye of local scouts and, having impressed during a year with Alemannia Aachen – then playing in the second tier – our Germany international caught the eye of Bayer Leverkusen, who signed him in 2010.
Kai established himself as one of Germany's foremost exciting youngsters during his decade-long stay at the BayArena. There were challenges en route – including navigating a growth spurt during his teenage years – but Kai's ability shone through. He was still only 17 when then- head coach Roger Schmidt promoted him to join first-team training.
"I scored goals," Kai told ESPN in 2020. "A lot of goals. And I realised that these players are not that much better than I am. I can play with them. That helped me a lot. It was the first moment that I realised that I could do big things."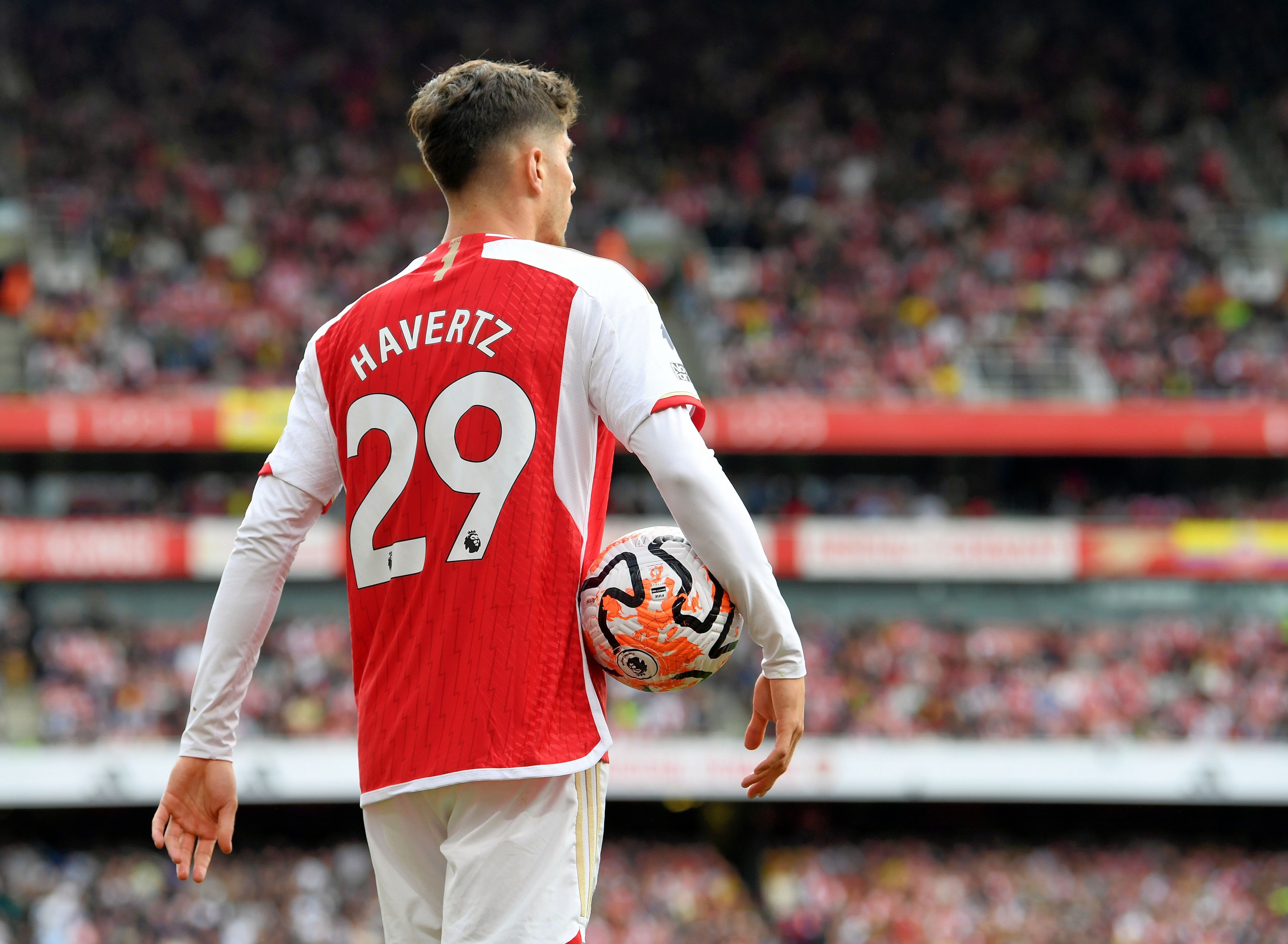 Soon after, those "big things" started to materialise. Kai became Leverkusen's then-youngest first-team debutant when making his Bundesliga bow in a 2-1 defeat at Werder Bremen in October 2016.
That wasn't the only record Kai would break with Die Werkself. On April 2, 2017, aged just 17 years, nine months and 23 days, he became the club's youngest goalscorer when netting in a dramatic 3-3 draw against Wolfsburg.
He capped that season by becoming the second-youngest player in Bundesliga history to score twice in a game, with a brace in a 6-2 win at Hertha BSC. Kai ended his breakout campaign with ten goal involvements in 24 matches.
He continued to excel during his time in Leverkusen, becoming the youngest player to make 50 Bundesliga appearances, winning the Fritz Walter Gold Medal in 2018 – a prestigious award handed to promising young players in Germany – and setting a record for the most goals scored in a top-flight season by a teenager, when hitting the net 17 times in 2018/19.
Kai made his senior Germany debut during that campaign, as a late substitute in a 2-1 win over Peru. His performances had attracted the attention of both
the national team and plenty of clubs around Europe.
In the summer of 2020, he swapped Leverkusen for London by joining Chelsea. He ended his first season in west London by scoring the goal that won the Champions League.
"I think the Champions League is a special tournament and I think every football player just loves to play there," Kai says.
"I was fortunate to win the trophy and for me it was the best feeling I've ever had. So to play there again with Arsenal is very exciting for me. Hopefully I can bring some good attributes into the team, hopefully to win the trophy again. Because I think it's the most special trophy to win."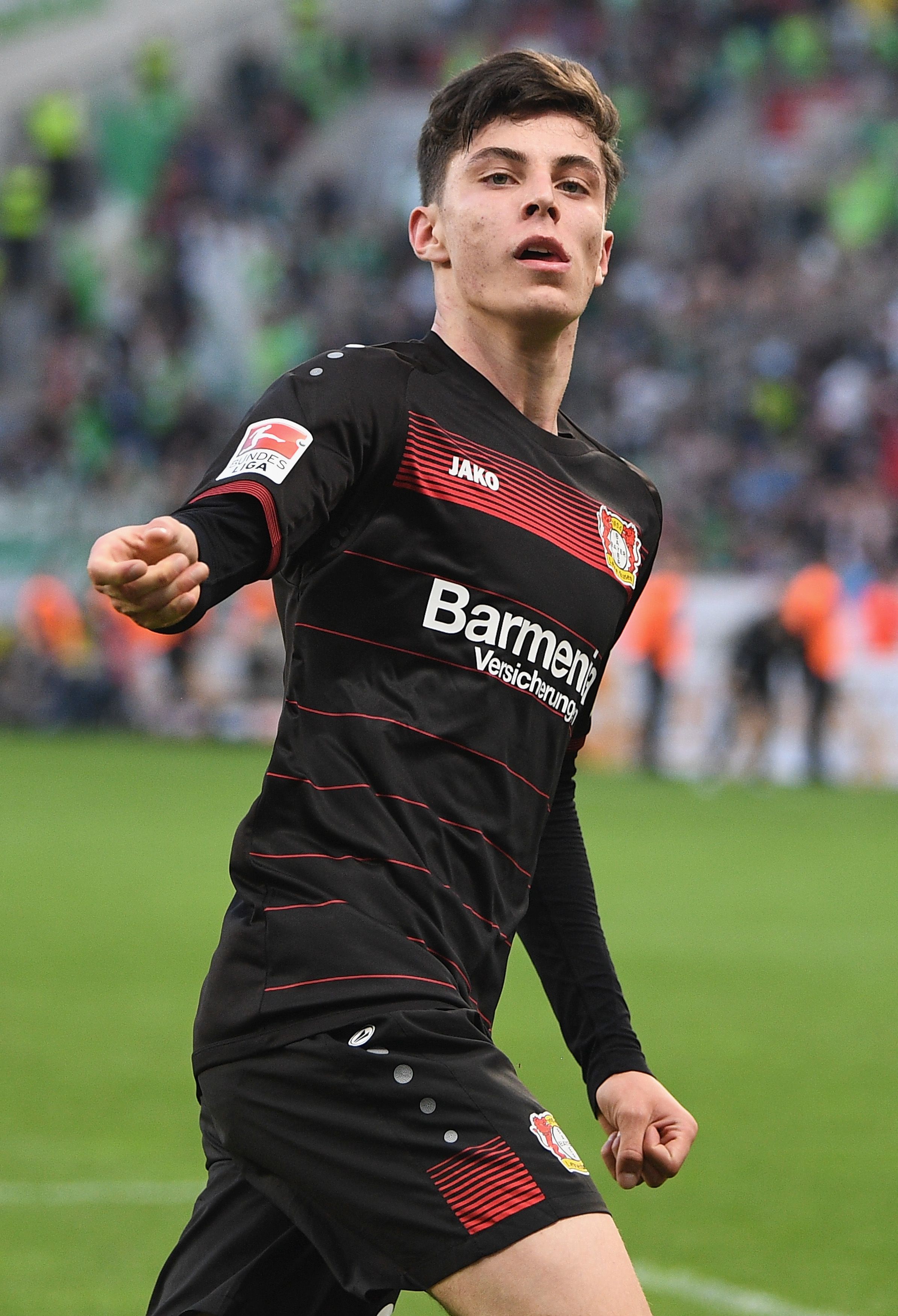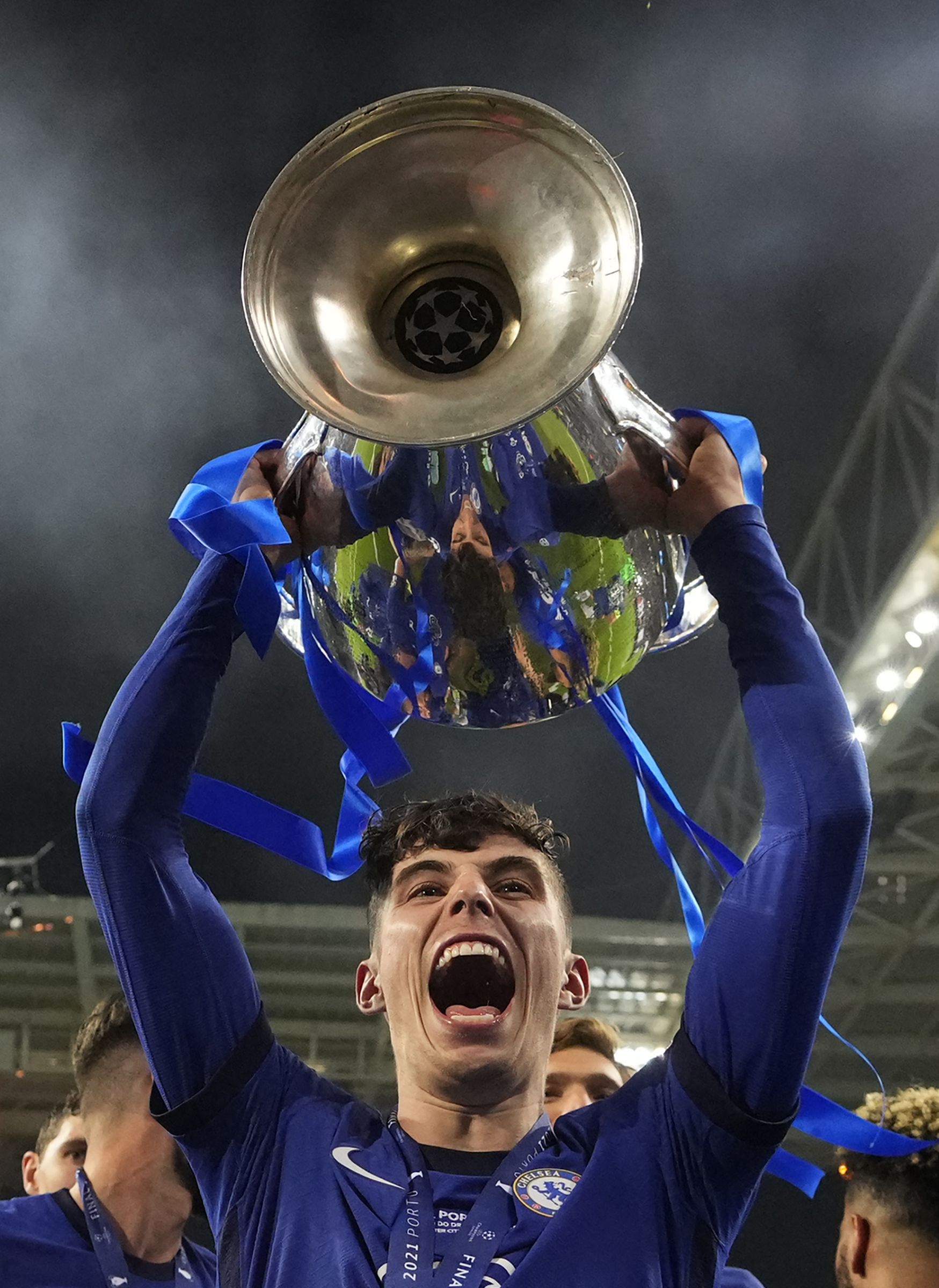 Kai featured regularly against us during his three years at Stamford Bridge. So, what were his first impressions of Arsenal?
"From outside, Arsenal always looked like a family," he says. "That's the feeling I got when playing. And when I joined, that was exactly what it was like, and the staff are really nice too – and that makes life easier for a new player.
"From the first minute that I spoke to Mikel about joining Arsenal, I had this feeling that he respects all of us very much, so that was also a big part of me joining the club. I just felt the togetherness of the club from the players and especially within the fans and the whole club.
"At the training ground it's like a big family – and this is a big factor to achieve great things."
Kai, who was a team-mate of Jorginho at Chelsea, has seen his integration into our first-team dressing room has been aided by no shortage of friendly faces.
"Before I joined, I spoke a lot with Declan Rice as well, who I know through Mason Mount," he says. "For me it was very easy to come into the team because there are so many young players. I've played against a lot of them already so I know them from the pitch, and I have found it easy to make friends here. Hopefully it will continue like this."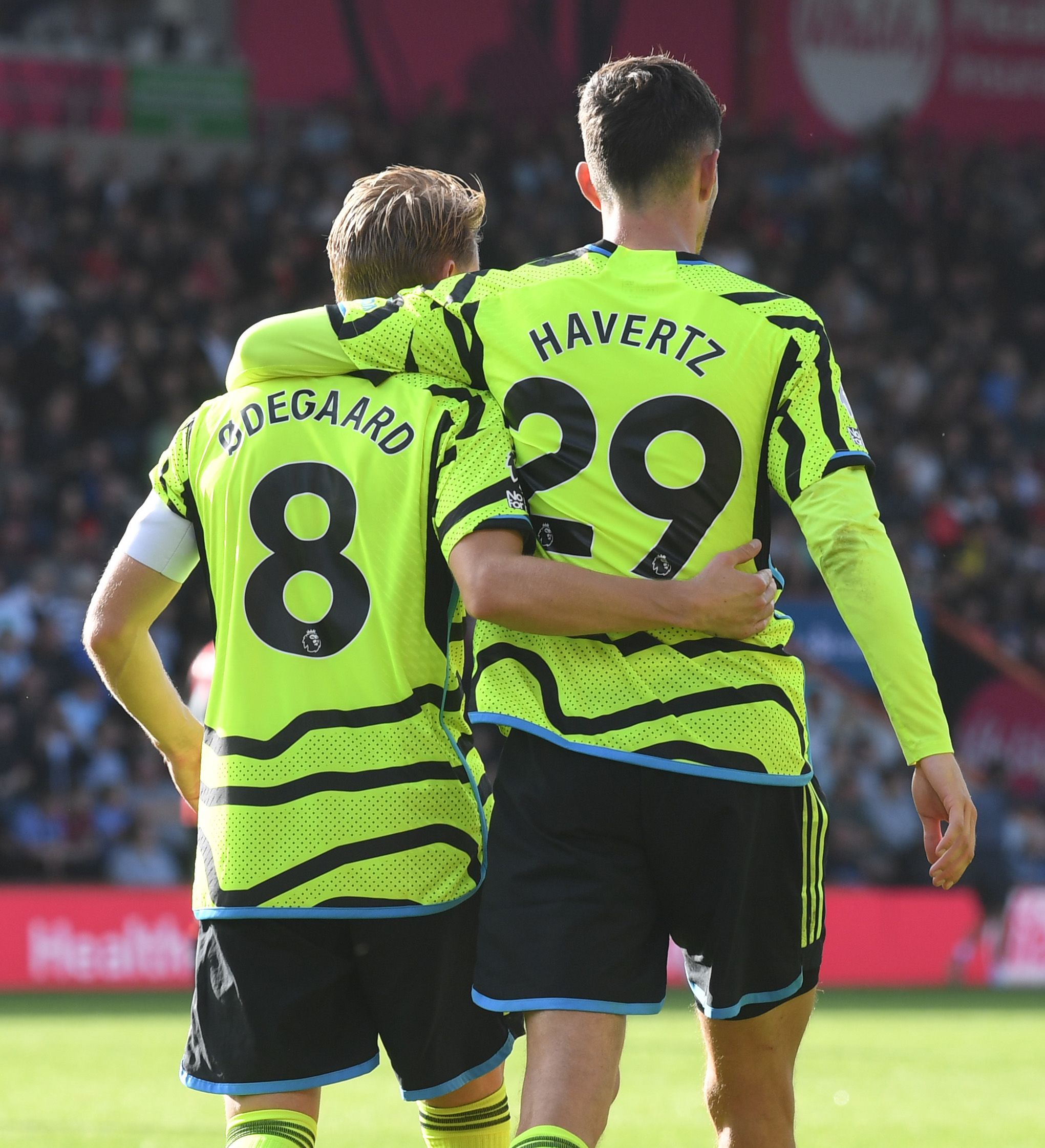 "It's always tough when you come from Chelsea, because they are big rivals, so it can take weeks to get some trust from the fans"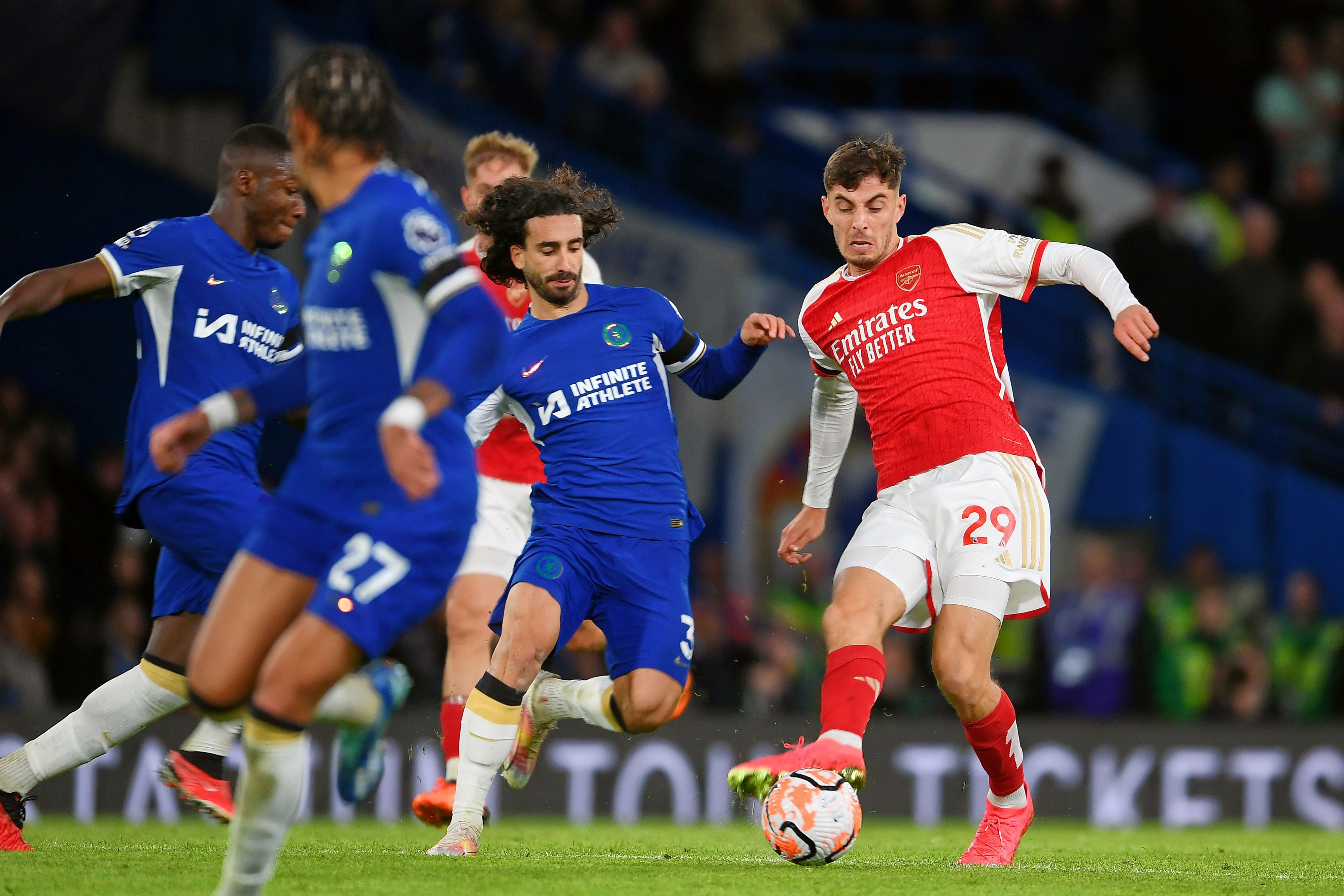 Kai's popularity with the squad was clearly illustrated by his team-mates' reaction to his first goal for us, in the
4-0 win at Bournemouth in September. Our No. 29 coolly converted a second-half penalty in that success, to the delight of both his teammates and the travelling Arsenal supporters.
"It's very important to feel trust from the fans," Kai tells us. "It's always tough when you come from Chelsea, because they are big rivals, so it can take weeks to get some trust from the fans. But goals and good games can help me to get it and I will always give 100 per cent in the games and training sessions. I think they will recognise this as well, which is very important. I'm really happy to be here."
Still only 24, Kai has been on some journey so far – with his loved ones at the centre of it. After completing his transfer to us, Kai brought his family over to the Arsenal Training Centre and Emirates Stadium for a tour of his new surroundings.
"They are the most important thing because they have supported me since I started playing football at four years old," Kai says with a smile. "So first of all, my parents, my family, my siblings, my grandma. They have been there since day one.
"My fiancée is with me all the time and knows exactly how I feel. She knows how she can support me and it's also very important to have that.
"A lot of what I do, I do for them as well because I know they sacrificed a lot of things for me."