Eight years of Elneny: His view on our evolution
Our long-serving midfielder has seen a lot of change in his time at Arsenal, but one thing has remained constant: our team spirit. what has changed, in his view, is our bond with the fans...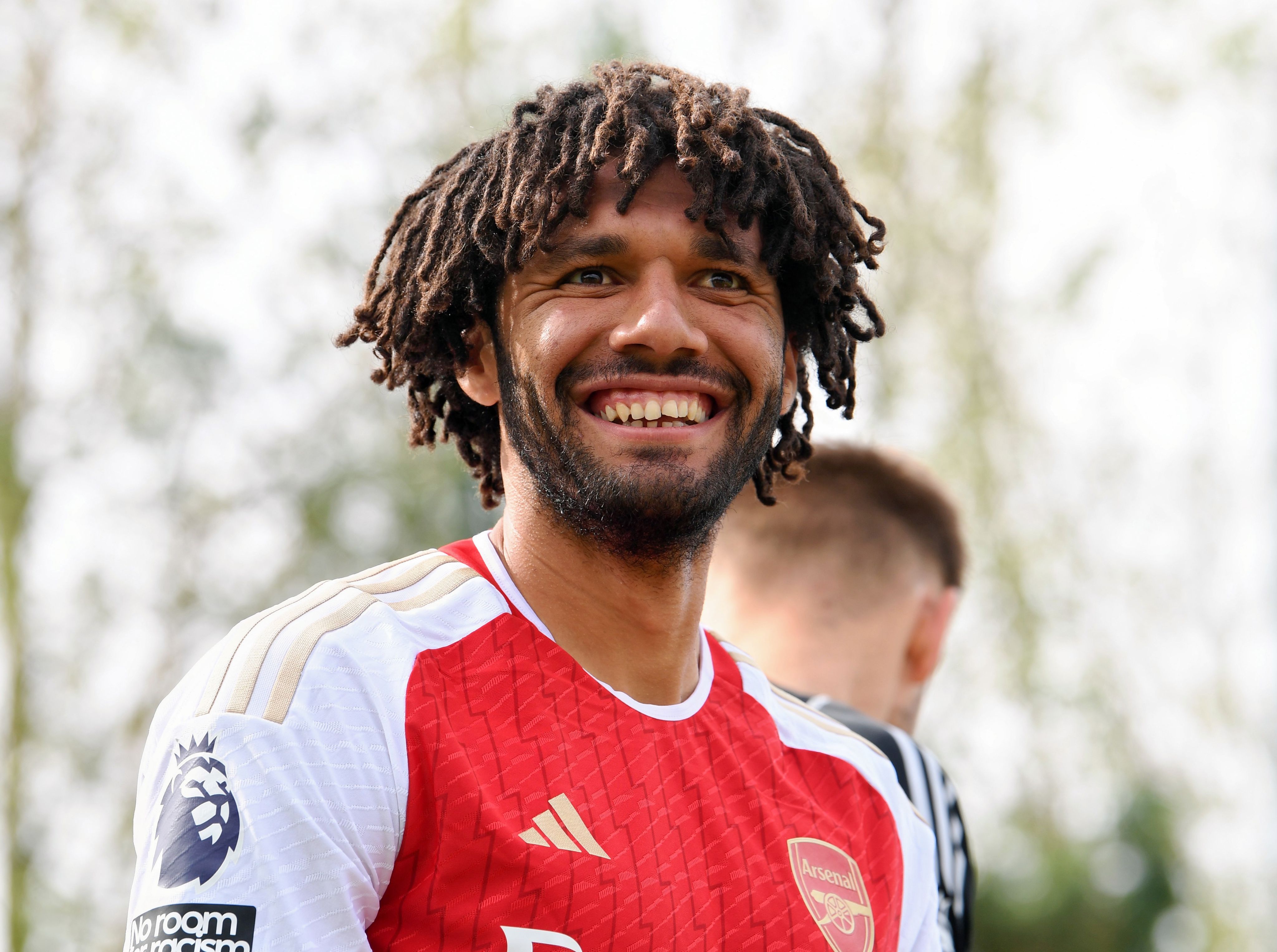 Mohamed Elneny is, within the Arsenal squad, our link to the past. He is the only player at the club who was signed by Arsène Wenger, and one of only two, along with Reiss Nelson, to have played under the manager who led the Invincibles 20 years ago.
He has seen success, in the FA Cup and Community Shield, but he also has witnessed the club navigate its way through a turbulent period to the stability of today. He has suffered injuries that have kept him out of action, often at times when he was making a telling contribution on the pitch.
Yet he has never complained, and he has throughout that time been sustained by one quality that he says is as strong now as it was when he arrived at the club: spirit.
"This is a really important word for me," he says. "Spirit is the hunger you have, the work you do, everything about your work and how you give everything to the team. To see what the team needs from you and to be able to do it all comes from team spirit.
"The sacrifices you have to make as a footballer are all about team spirit. It's why we're here – to make everything work together as a team."
That togetherness was a key ingredient of Arsène Wenger's greatest successes – the bonds within the double-winning team of 1997/98 and the Invincibles themselves are still strong – and was still in evidence when Mo joined the club halfway through winning a fourth consecutive Swiss Super League title with FC Basel in January 2015.
"Everyone made me feel welcome but there were two people in particular who went out of their way to make me feel at home," Mo recalls. "The first was Arsène Wenger, the day I arrived at the training ground, and the second? Mikel Arteta.
"He was a player; he was the captain. As soon as I came onto the pitch he was talking to me and, after, we would go for lunch, and in the dressing room he was talking to me, all through my first few days here.
"What Mikel also did was talk to my agent," Mo adds. "My agent came to the training ground to see me for a week or two after I came to Arsenal and Mikel was always chatting to him. Now, my agent says: 'Mikel, he was really good with coming to me and telling me you were a really good player,' because he knew my agent was going to tell me. And it made me happy. I think things like that, which seem to be part of the Arsenal DNA, are incredible."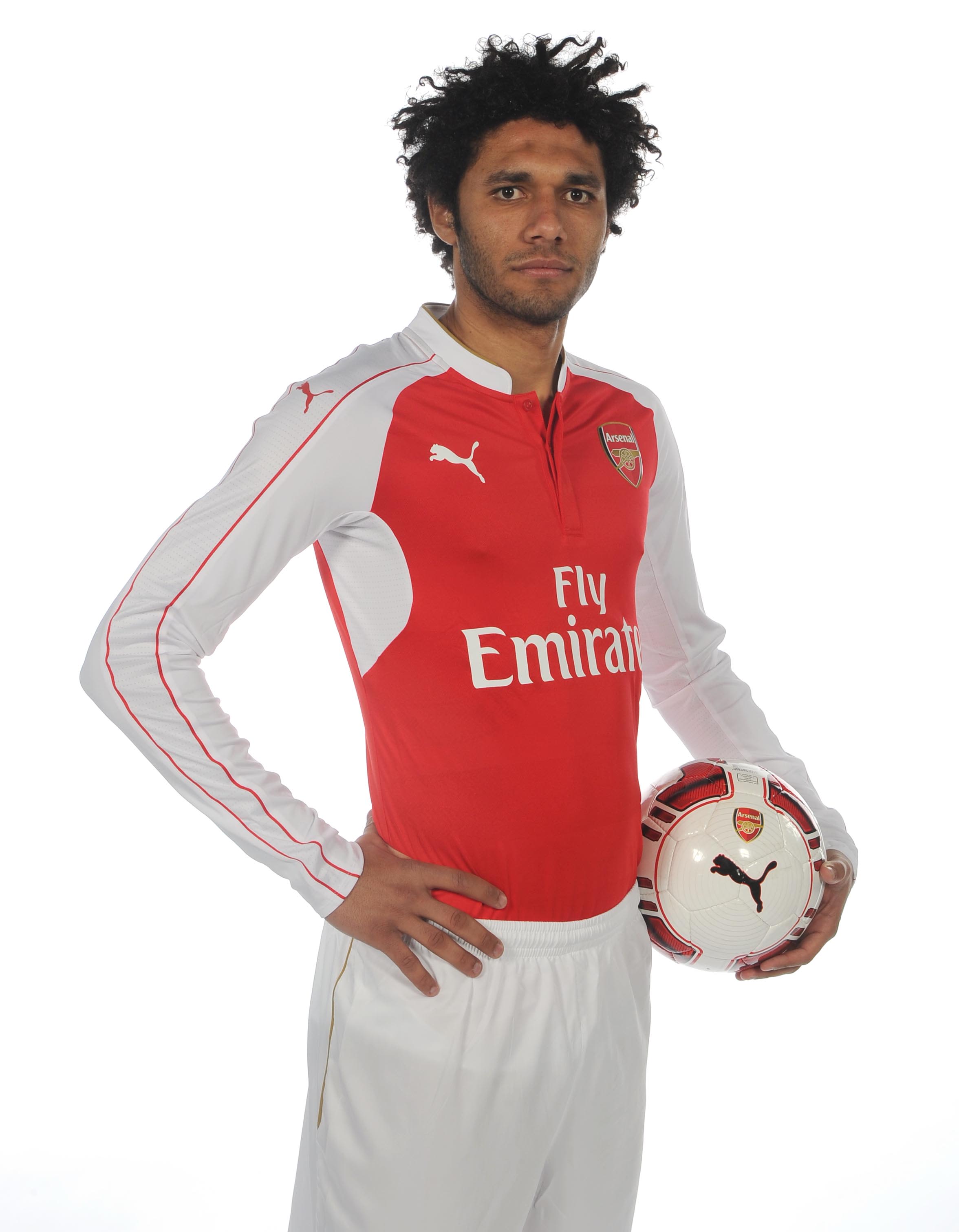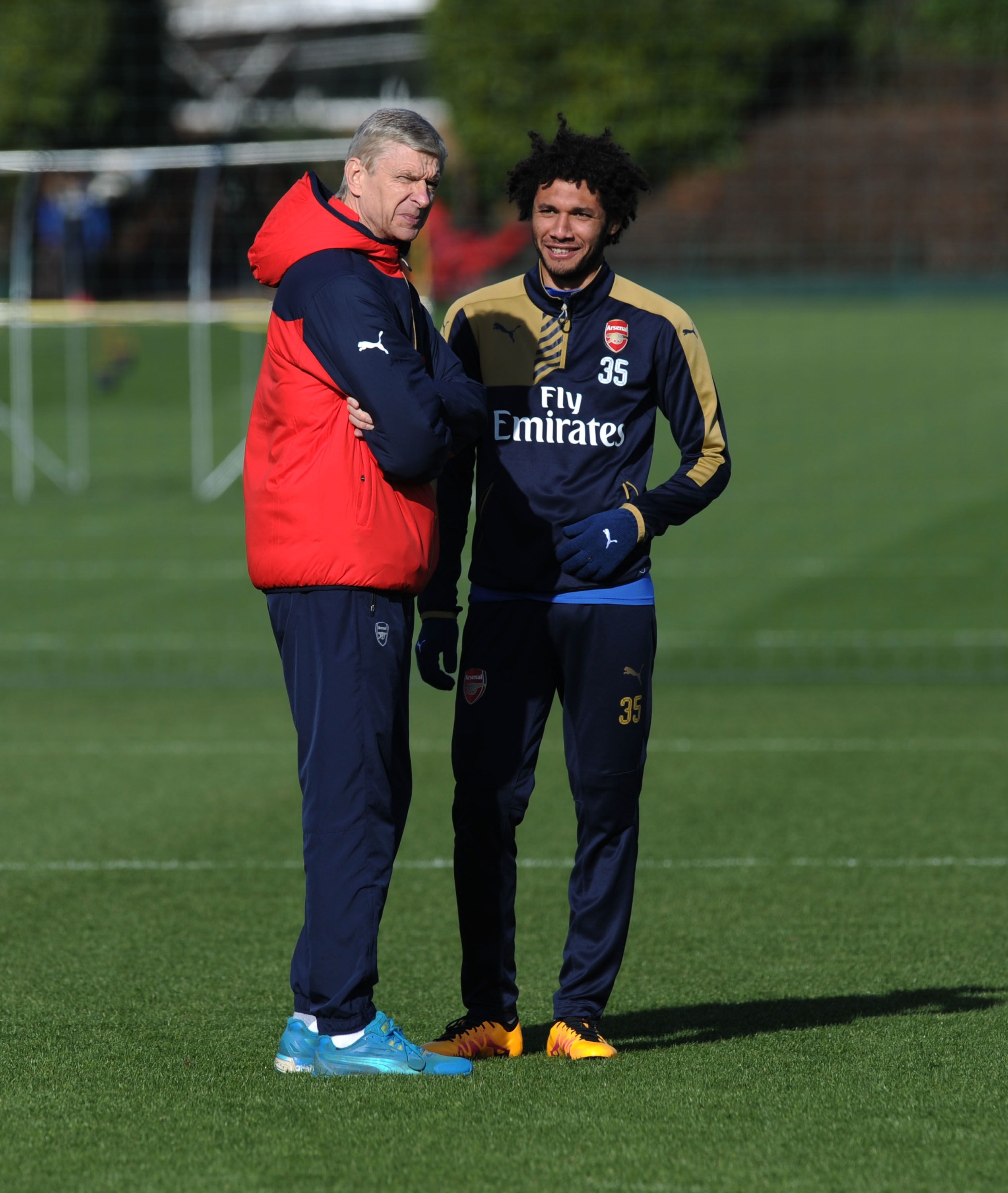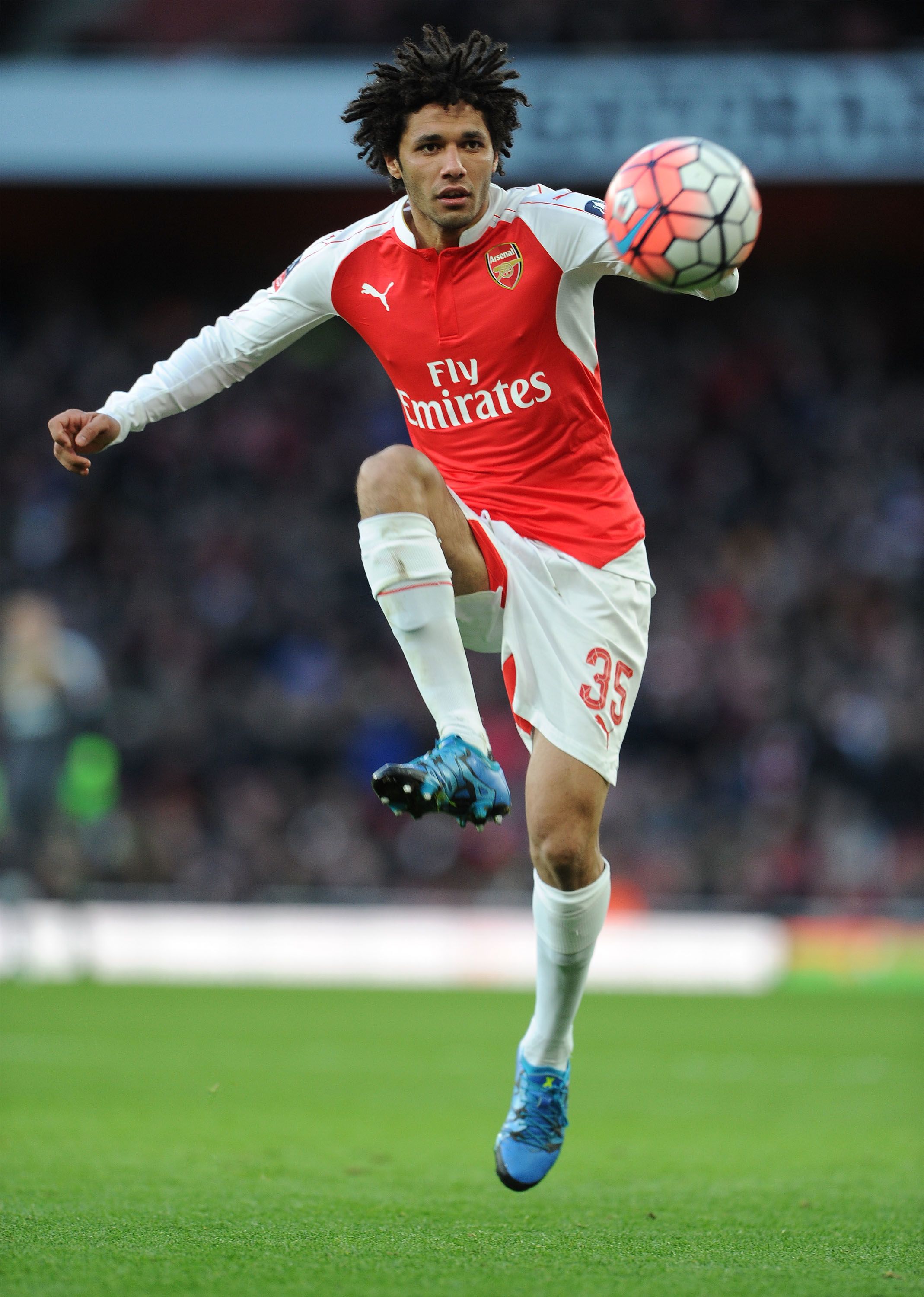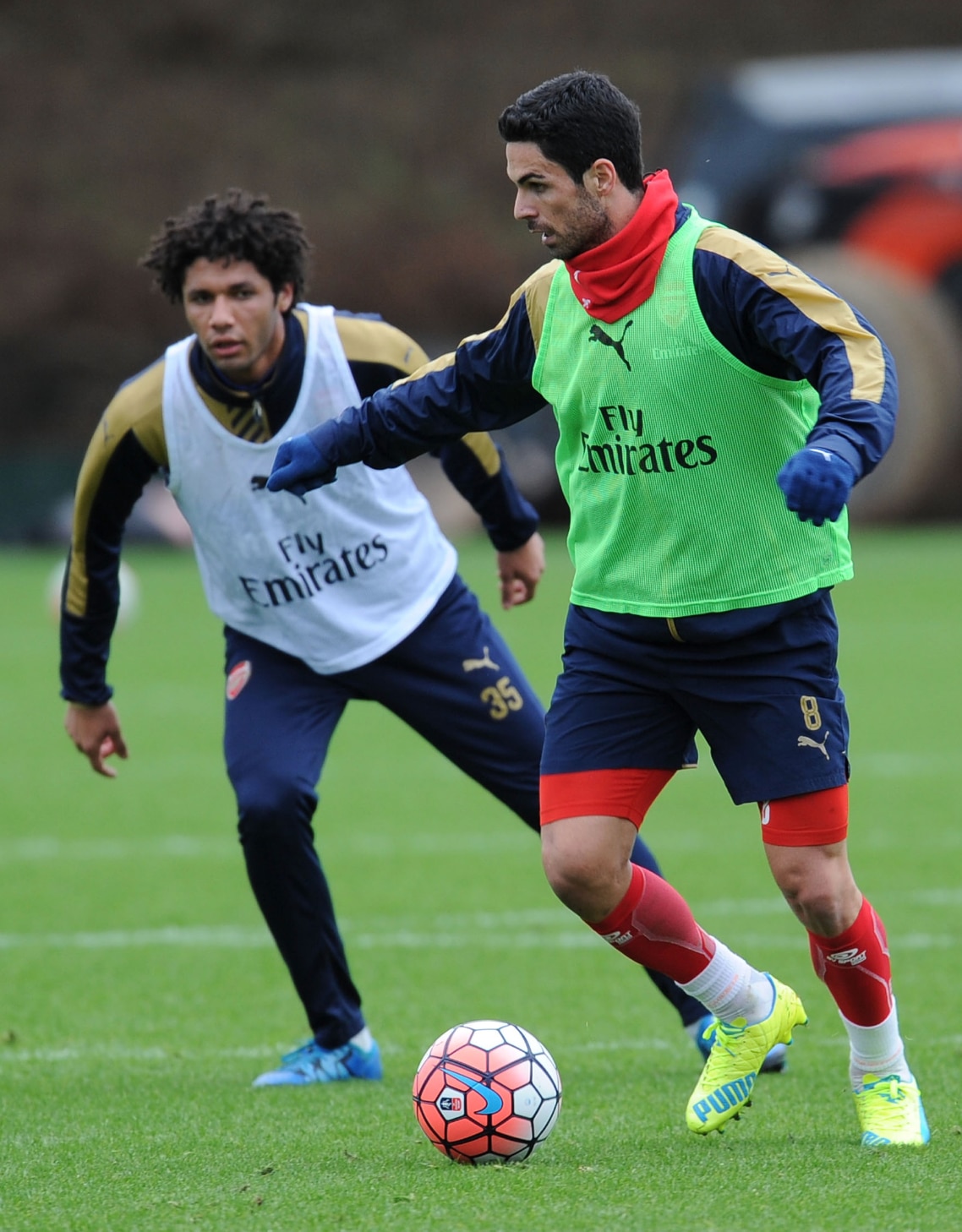 Mo had come a long way since being born in El Mahalla, Egypt, on July 11, 1992, although football had been his life for as long as he could remember. Most young players recall playing on the streets or in a cage, for their school or for a local club, but not the young Elneny.
"I played for Al Ahly, I think the biggest club in Africa. I joined when I was six years old," he says. "It was two hours away from my home town so we had to travel there for a long time, but it was really, really good. I loved it. It was always football for me. I was always a footballer and it was the only sport that we all loved. I was the captain and I was playing as a centre-back, and later on I changed my position to midfield."
That statement hints at a steely determination to take control of his own destiny – the ability, as captain, to determine where on the pitch he was going to play, rather than be told what to do.
Having joined Al Ahly in 1997, he moved to the academy at rival Cairo club El Mokowloon, and made his first-team debut in 2010. Three years later he moved to Switzerland, and his travels have given him what he considers to be an insight into the importance of diversity in football. Mo embraces the array of nationalities and cultures in the current Arsenal squad.
"I think it's the main thing for a human being to try to learn from everything that's around you," he says. "It's good to learn about other cultures, learn other languages and learn how other people think, because every country is different. Even since I came to England I've picked up some Spanish from Mikel and the coaches, and also some Portuguese from the Brazilian players. It's important to pick things up from different people and cultures."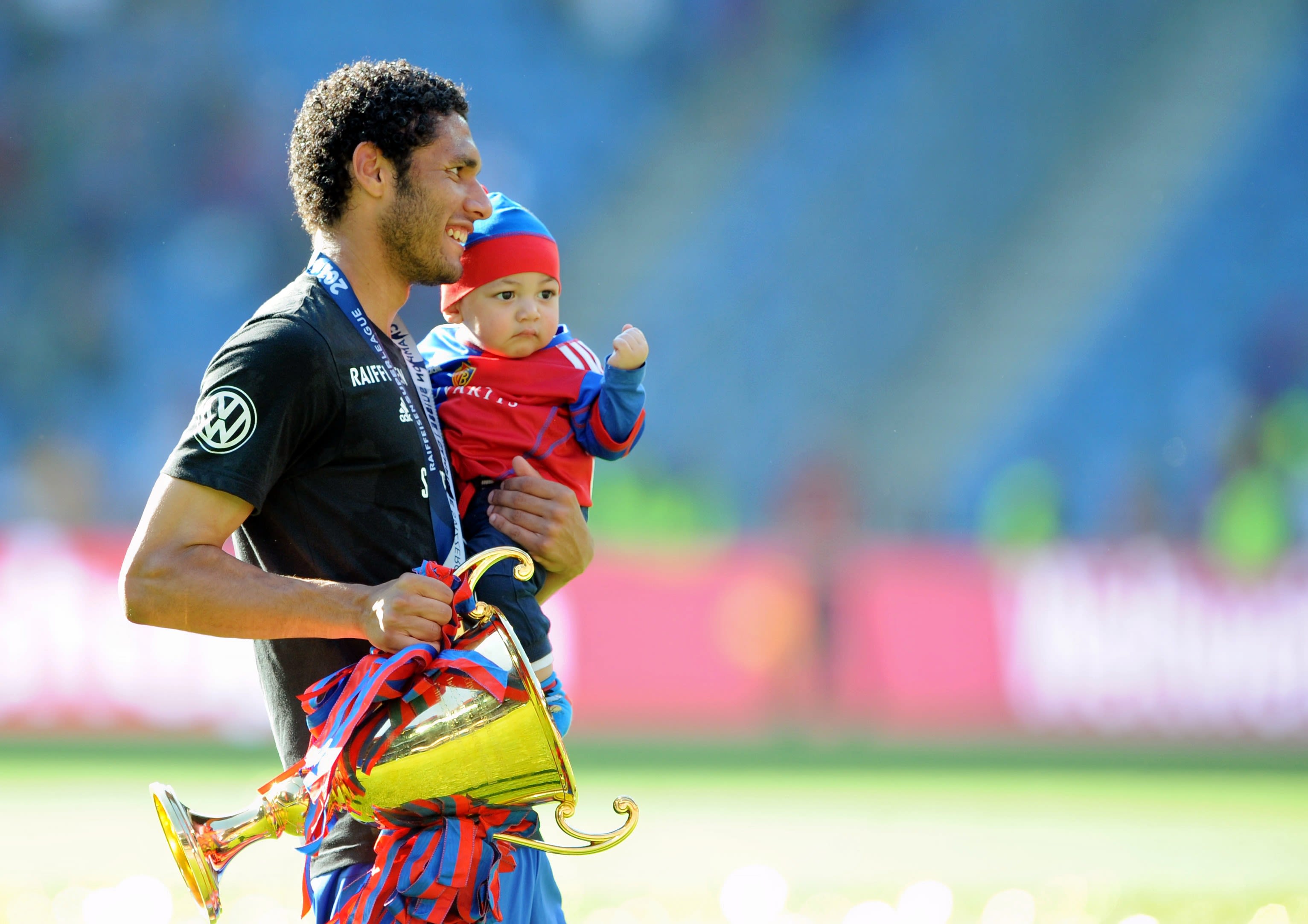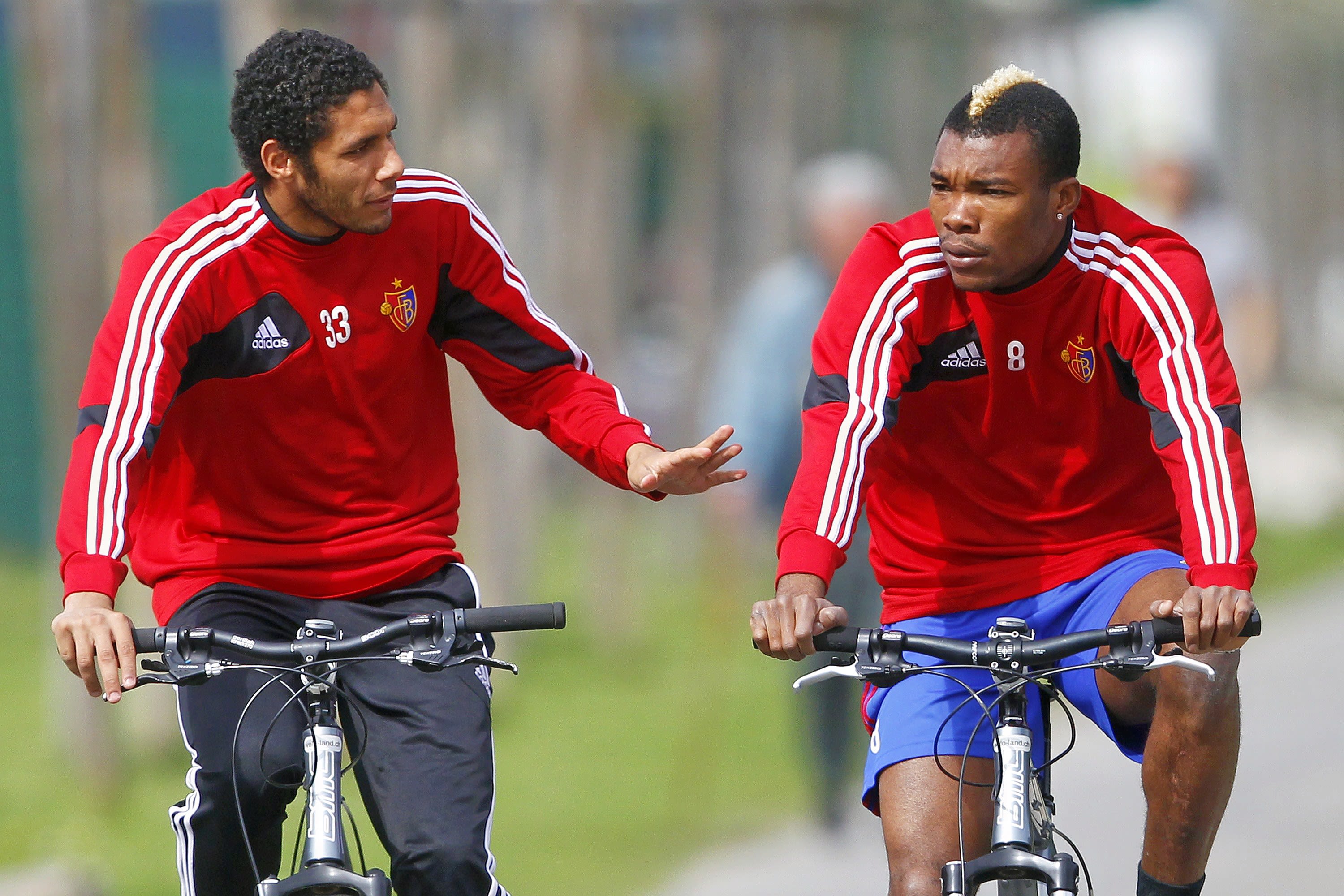 "All the players who play for this club say: 'Arsenal are the best,' but no one explains why. And that's why. We work as a family"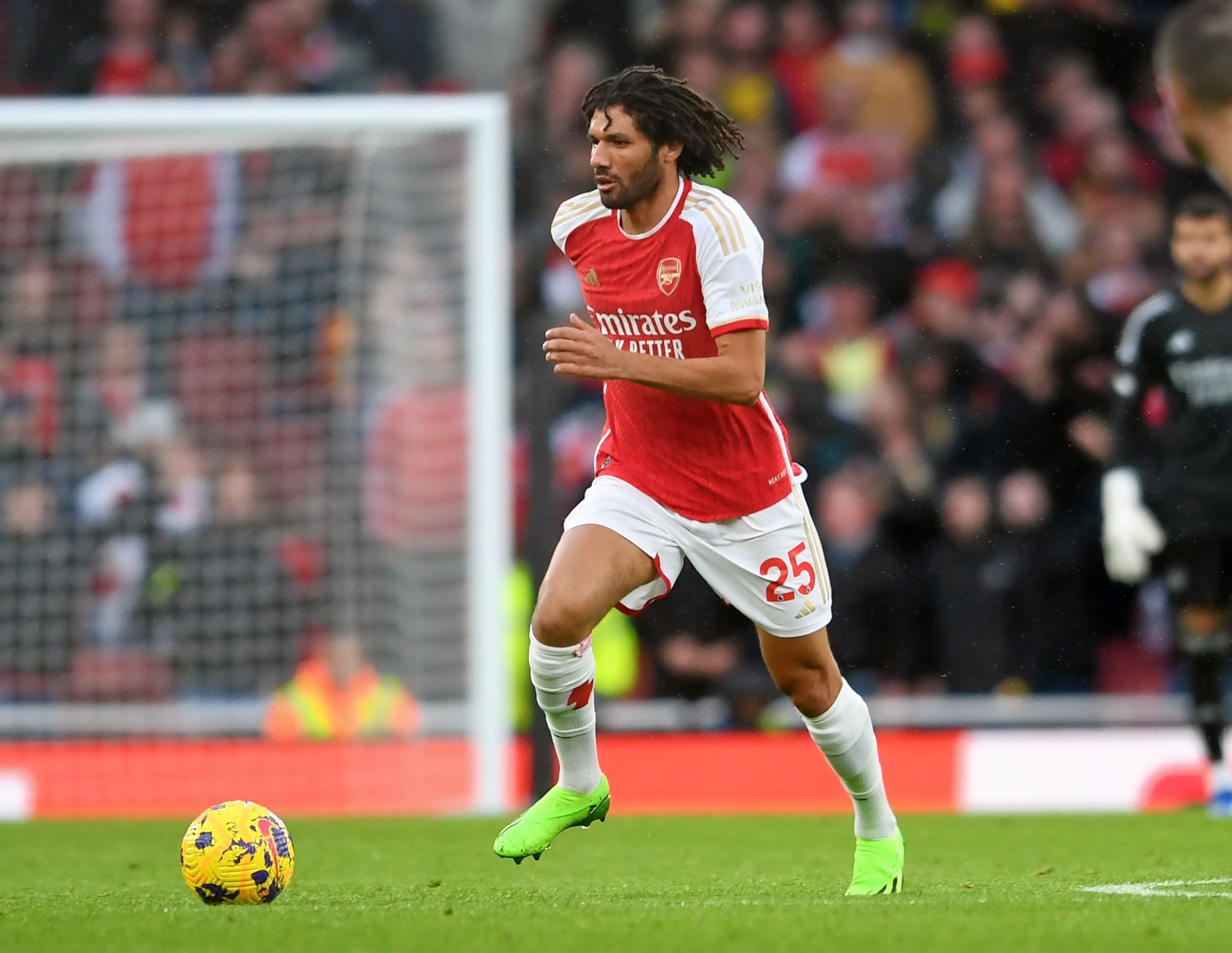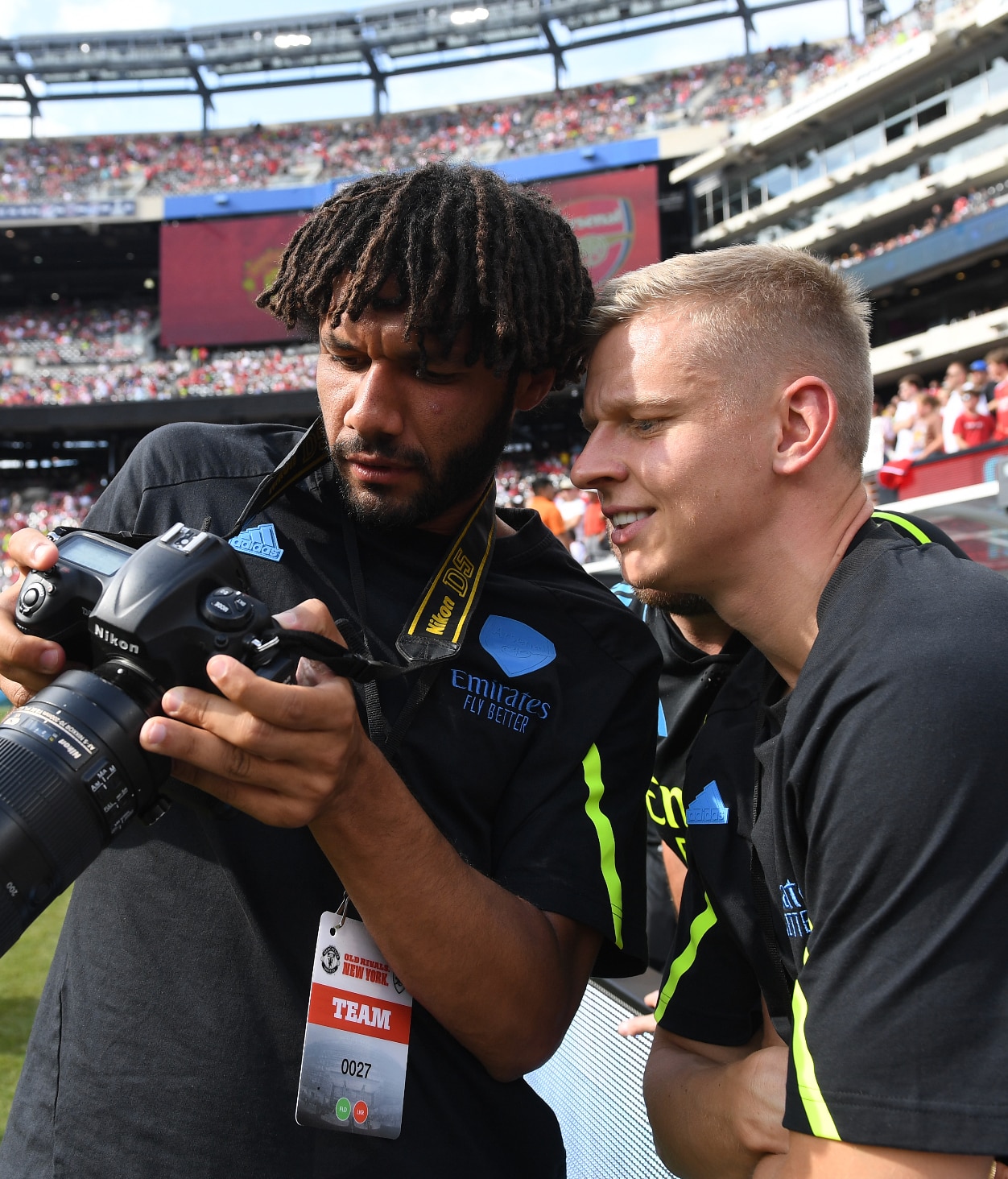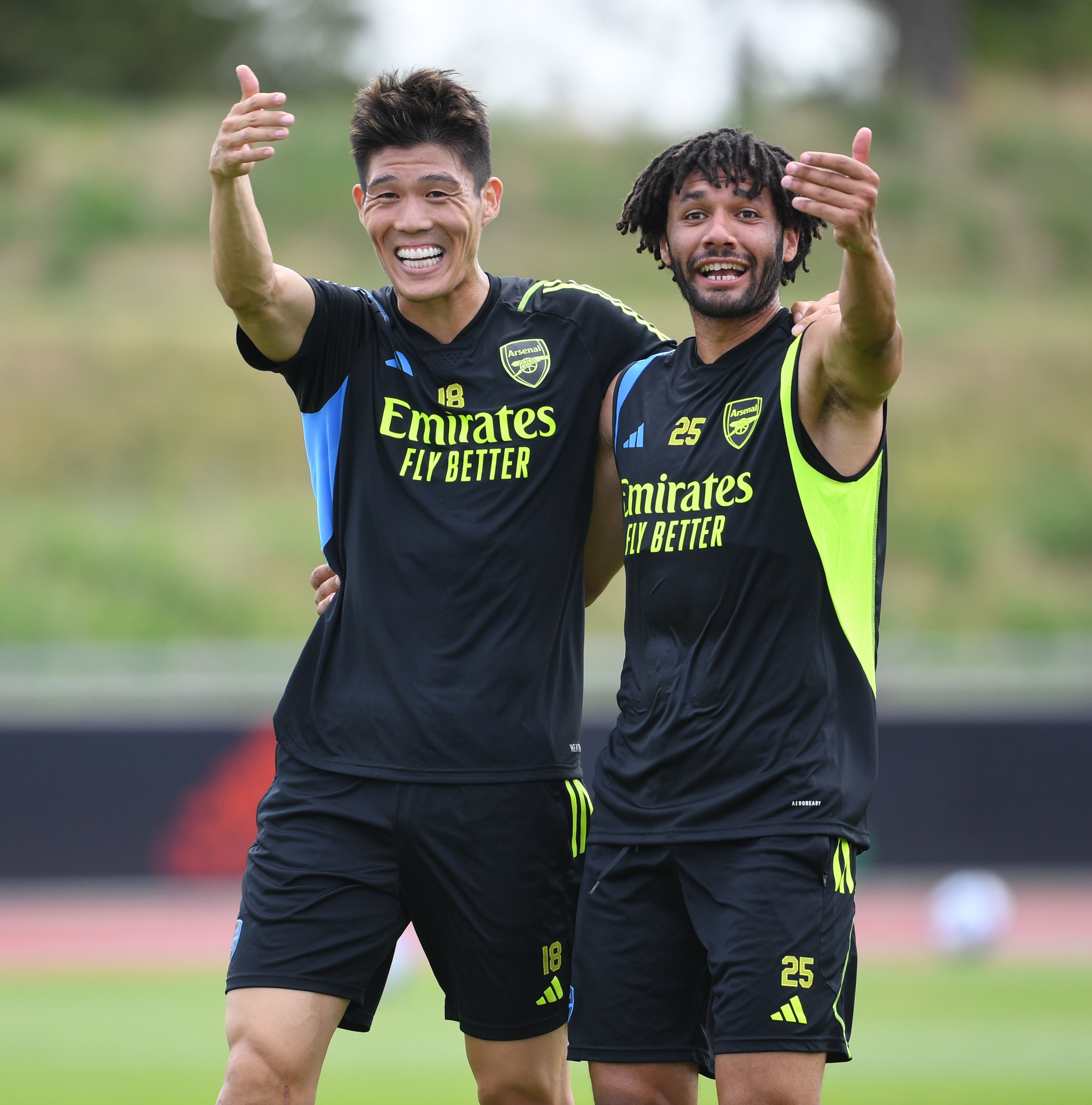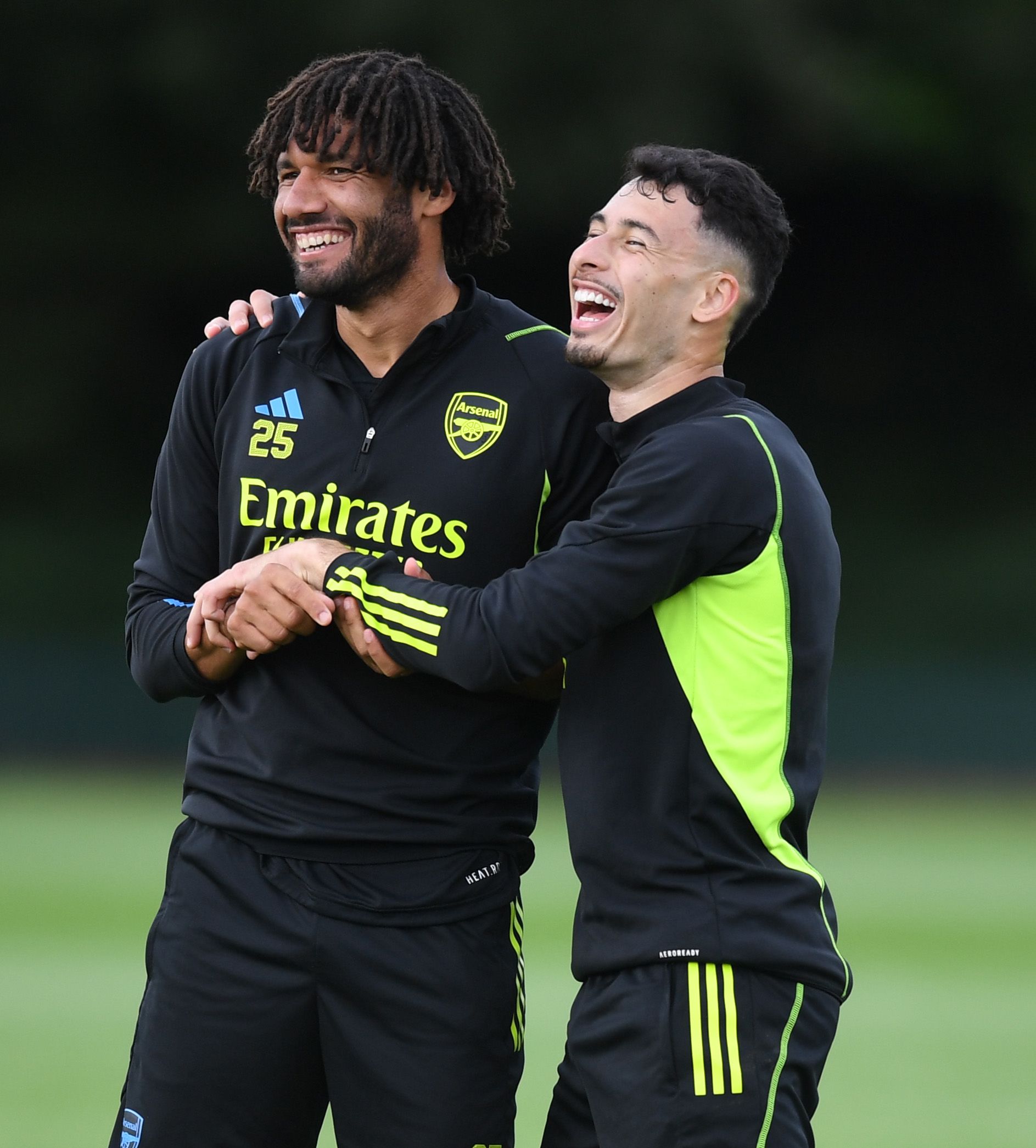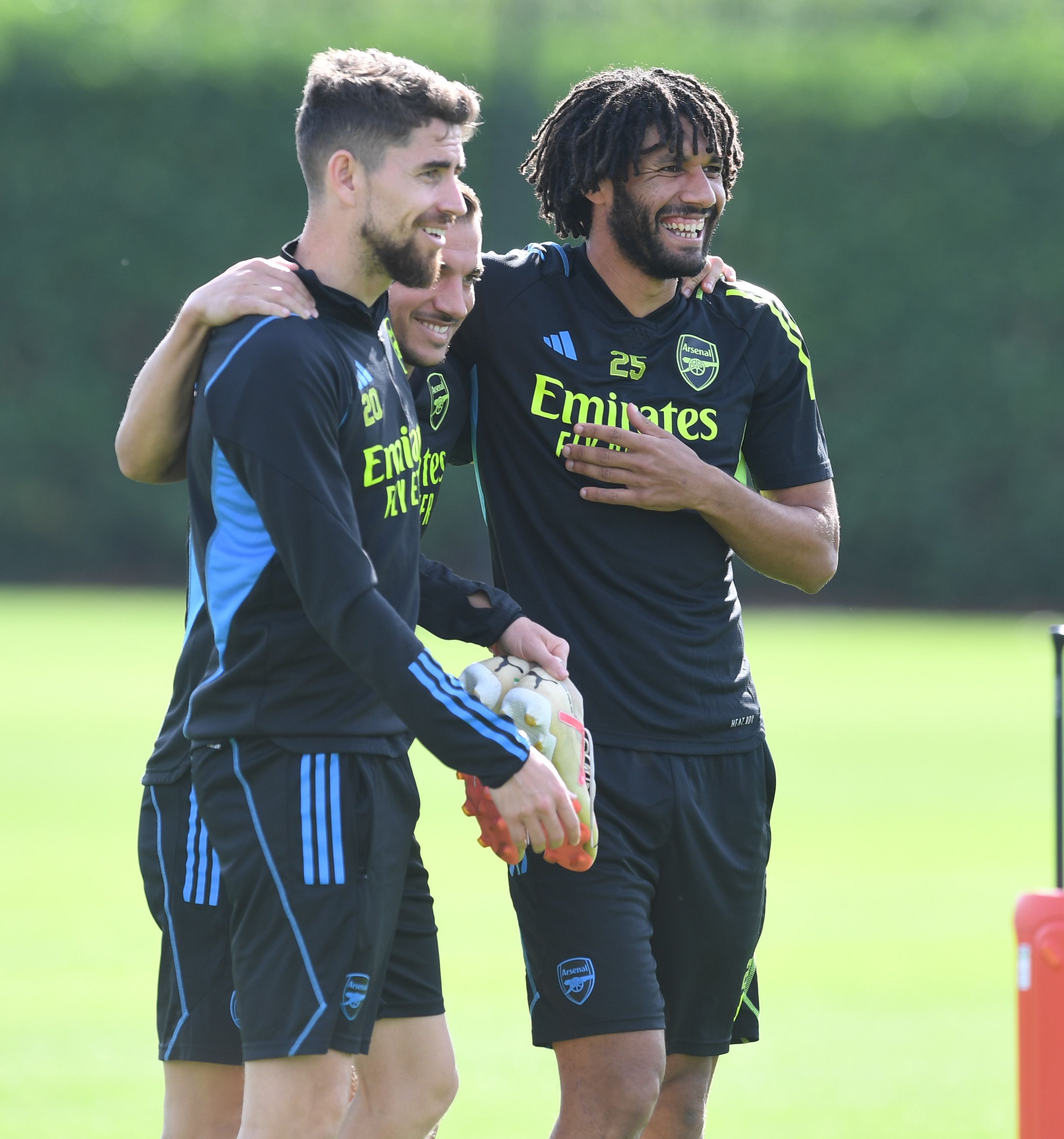 Knitting those different personalities and cultures into a cohesive unit is a challenge for any manager, however.
"That diversity is a really good thing, but we also have to make it together," Mo adds. "If I stayed in my own space, with my own language, my own culture and my own thinking, it wouldn't be good for me or my teammates, because everyone thinks differently. It's good to be different and everyone brings good things, but the main thing is to remember what we do, and how we do it together."
Mo thinks it speaks volumes about the unity at the club that he is unable to pick out favourites from among his teammates.
"I like them all!" he says with total honesty. "And I think this is what makes us stronger, because we're all really good with each other. We're really together and we do everything together. I love Mikel's ideas, for sure, because he always wants us to be together, with him as well."
We have a lot of young players in our squad, and Mo has watched many of them graduate from the academy to the first team. As one of the senior members of the squad, he is aware of his responsibility to help guide those following in his footsteps.
"I always try to do this because I was in this position once myself," he says. "When you talk to them and give younger players advice they know how important it is. A good thing is that they are listening. Some young players – not here, I must say – think they are big already, and they don't stop to listen. But the players here are listening to us and want to learn more. I think that's why they're doing great things with us."
That bond works both ways, and the midfielder says the team has always been there for him too, through good and bad times, and especially when he has been out of action: "I can't think of one time when I've needed my team behind me and I haven't had them. They're always there for me and we're always there for each other. I think it's something we have already in our culture in the dressing room and in the squad.
"When I was injured I never felt that I wasn't part of the team. I never felt that I was away from the team. They've been brilliant with me – the club as well, and Mikel and all of the coaches helped me a lot. They've always been behind me."
Talking of coaches, the team spirit at Arsenal extends beyond the squad across every department, including the coaches and medical team. This, Mo believes, is what really sets the club apart.
"I tell you, all the players who play for this club say: 'Arsenal are the best,' but no one explains why. And that's why. We work as a family, we really work as a family, and everyone talks to you here. Everyone says the same thing, and even the new players feel the same thing. When you come here you are already in the family.
"You speak to the medical staff and it's like you're one of them. If you talk to the coaches, none of them think they're bigger than you or anyone else here. They're your friends. On the pitch we work really hard and we know what we want from each other, but outside of that we're friends. The media team? At many clubs they are far apart, but here, they talk to us and we feel that they are one of us, we are one of them.
"And that's why, for me, this is the greatest club," he says. "OK, I play here, yes, but I promise you that if you go anywhere else you will not feel this sense of family. It's unique."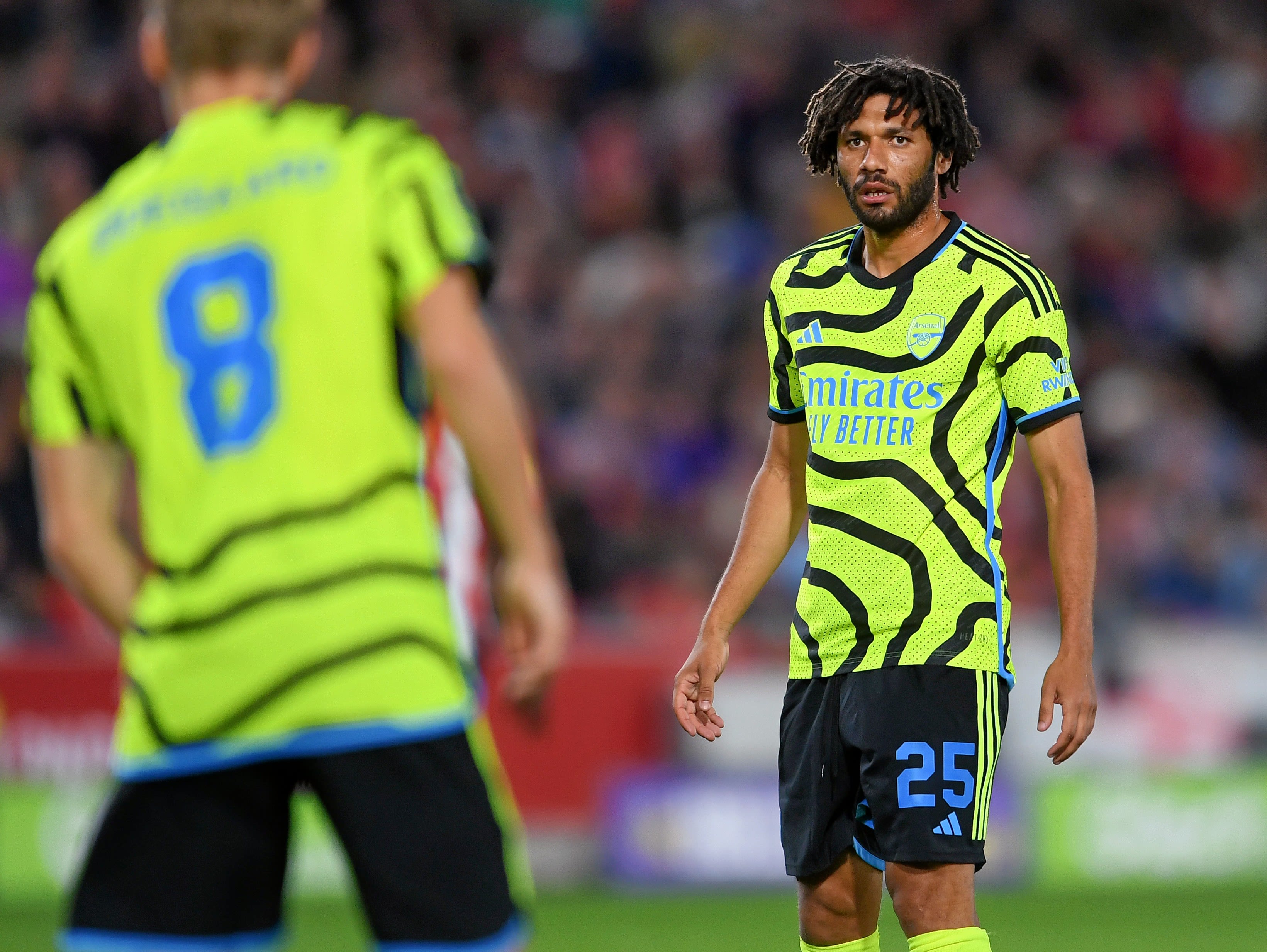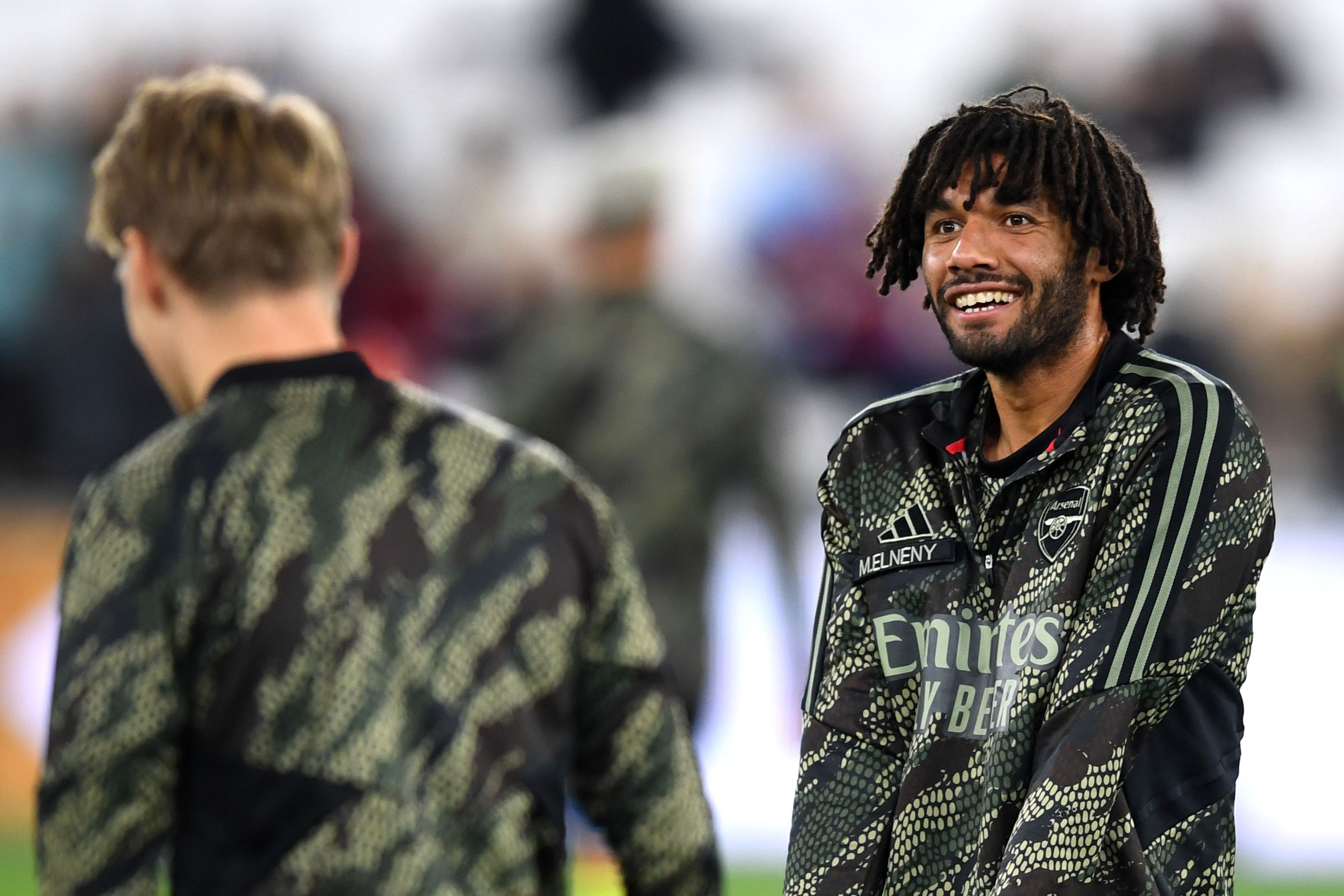 "I swear, the fans feel like they are one of us. They're not apart from us"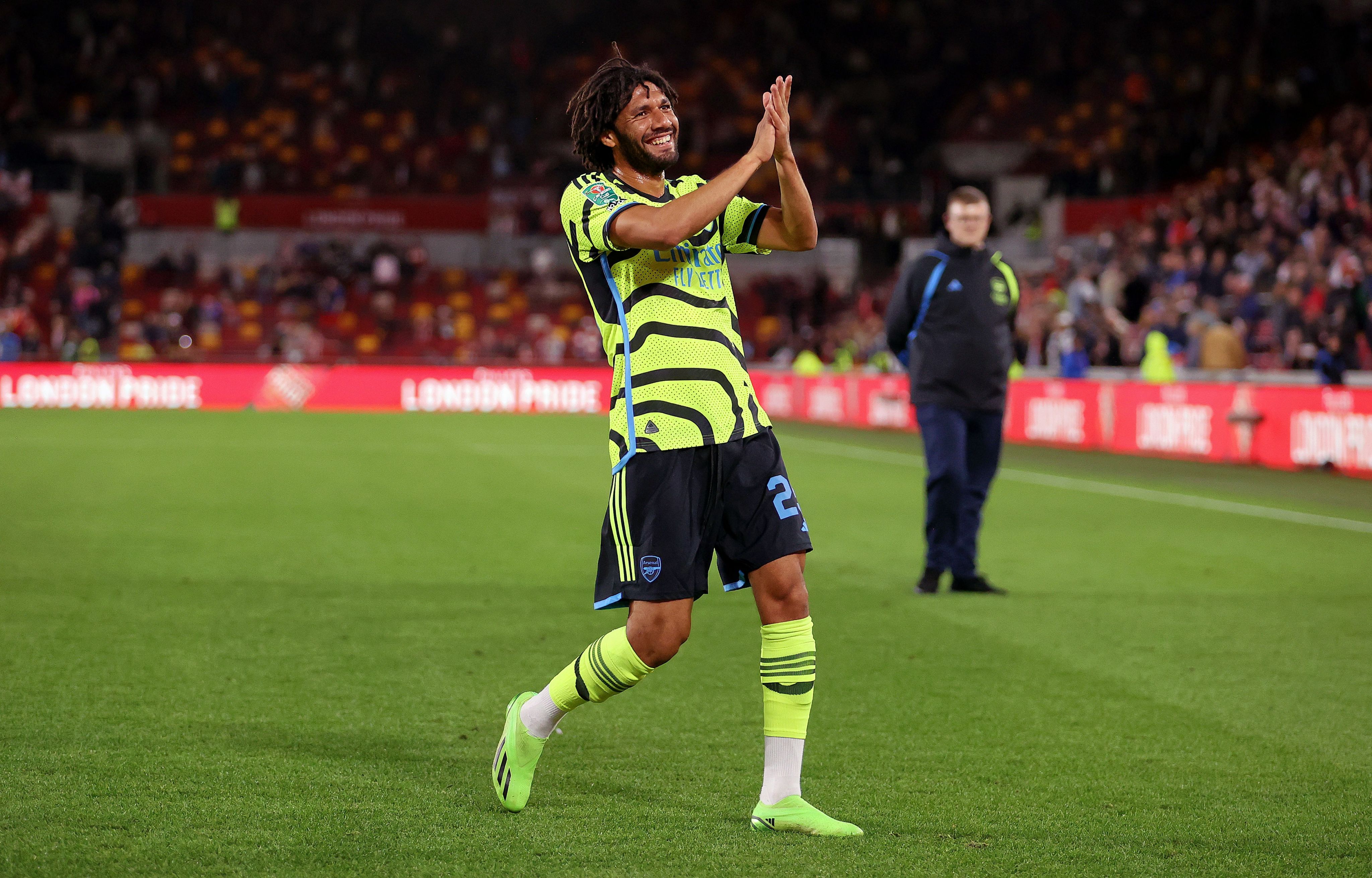 How has that happened? "I think when they choose who comes to Arsenal they are really picky," Mo suggests. "There are players who can come here, and players who can't. The club think about what it means for players to come to Arsenal, and when those players come here they are one of us, straight away.
"I don't know how they do it. We have new players, they come from different teams, different countries, and straight away they are with us. And I bet that if you talk to them they will say that straight away they feel like they are part of this family. I remember how I was welcomed when I came here and it's still the same – we welcome them. They have been here maybe one week and they feel like they have been here years."
That togetherness has, of course, extended beyond the pitch and into the stands, particularly since the team moved up a gear in the late summer of 2022. Asked to pick one moment that exemplifies this bond between player and fans, Mo struggles. He can't.
"I would be lying if I said only one moment," he says, finally. "For me, last year was a really special season. I say that with respect for all of my years here because the fans have always been really good, but last year... the fans... I could see the joy from them, and I could feel that the fans felt like they were one of us. It is very difficult to do this.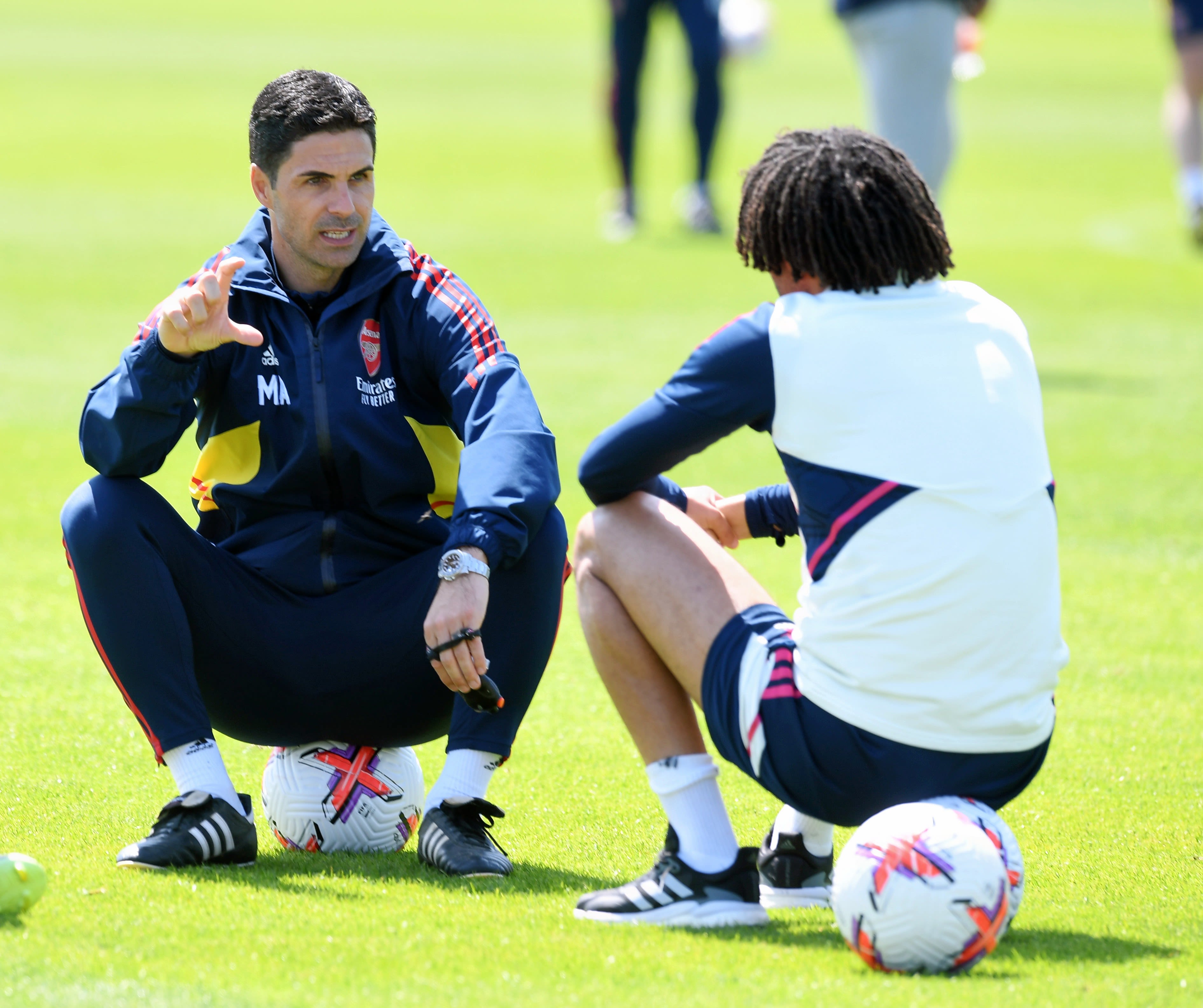 "Mikel for me is a genius because he made this connection between the players, and him, and the club, and the fans, all of us together. I think it's something really magical – because you have to do magic to do this. I swear, the fans feel like they are one of us.
"They're not apart from us. They come to the stadium happy and you can see how much they are behind the team – when we are away, maybe at Newcastle, you see how many people come. We are lucky to have these fans behind us."