Odegaard on how he leads by example
Our captain talks about his role in bringing together his teammates and the importance of a unified club, even beyond the dressing room.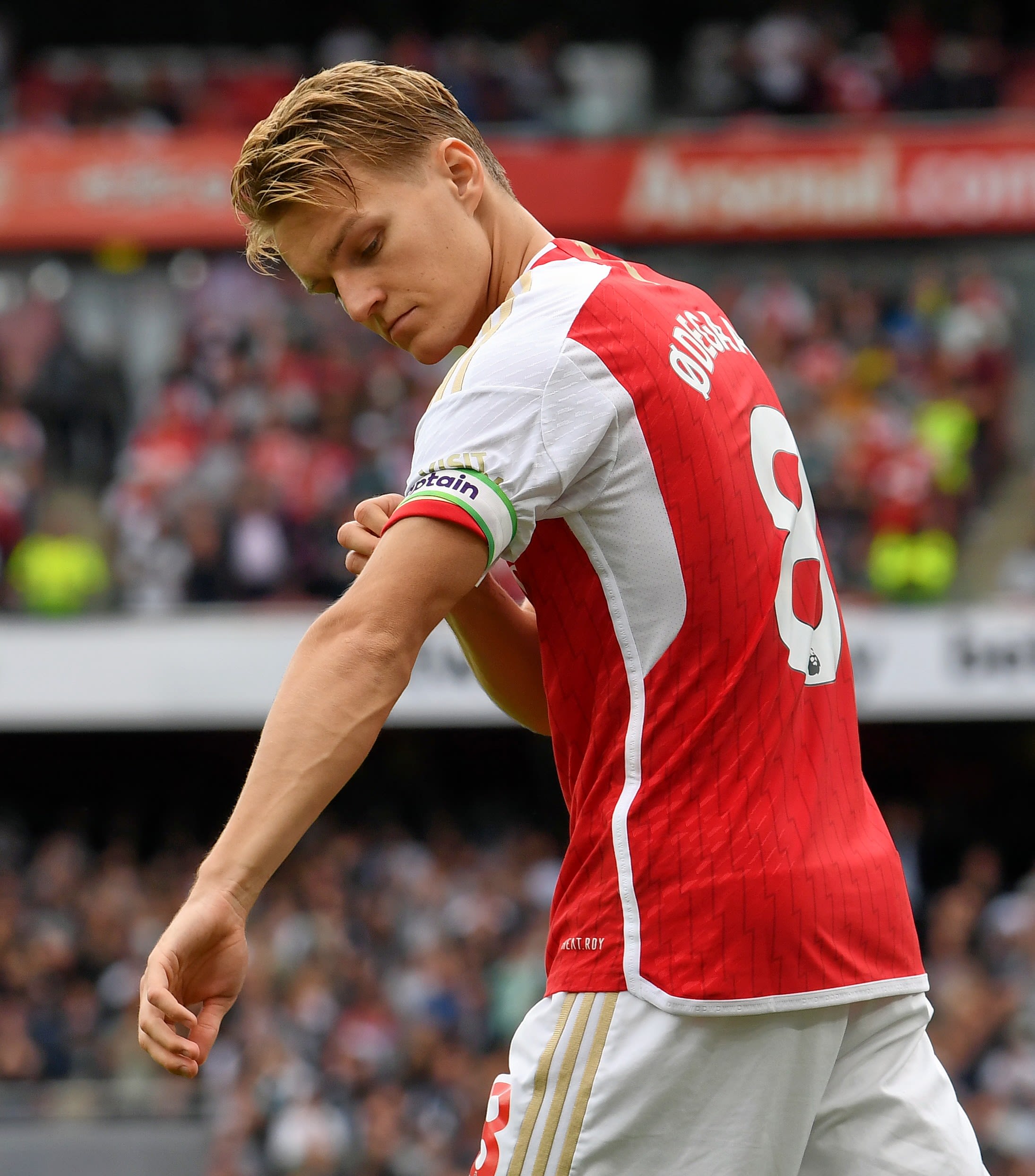 One of the major roles of any captain is to help bring a team together. Whether leading by example on the pitch, representing your teammates in meetings, or by being the voice of the club through media work, the privilege of leadership brings plenty of responsibilities.
For Martin Odegaard however, it's a part of the job that comes naturally. Used to being the focal point of his team from a very young age, he relishes the role of leader whenever he steps onto the pitch. Away from matchday too, captaining a football club is increasingly a 24/7 position, encompassing various different roles.
But although Martin started his first-team career as a 15-year-old, and was marked out as a rising star even before he joined Stromsgodset at the age of 10, he didn't have any experience of captaincy at that young age.
"The first team I ever played for was my local side, Drammen Strong," Martin explains. "I was one of the talented ones I would say, but there were a few of us. In fact, me and one other guy stood out, my best mate actually.
He played until the under-19s age group, at the same club as me where I turned professional, Stromsgodset, but then he stopped after that. He carried on playing, but only for fun, not as a professional, but he was a good player when we were young. We are still in touch now, he's my best mate so I speak to him all the time."
But despite attracting national headlines at Drammen Strong, while still just six or seven, and clearly a major player at the club, he was never handed the armband.
"No, I was never captain at that first club," he reveals. "It's a funny story really because my dad was the coach, and he would always change the captain so that everybody had a turn and got to experience it. But he would never pick me for it!
"It was because I was his son that he didn't choose me. So every other player did it, and not me. To be honest I didn't mind, I didn't especially want to be captain, it wasn't really important to me. But now I think it's funny that he always changed captain, but it was never me!"
Martin said he also learned about working with others as part of a team when he played bandy as a youngster. Essentially an 11-a-side version of ice hockey but with a ball instead of a puck, bandy was a popular sport where he grew up in Norway, but he admits it was a short-term fascination. Football was always his number one priority and he devoted all his time to it.
It soon paid off. Martin went from Drammen Strong to Stromsgodset to – at the age of 16 – Real Madrid. Loan spells at Heerenveen and Vitesse Arnhem in the Netherlands and Real Sociedad in Spain followed, before he joined us, initially on loan, in January 2021.
He was made club captain at the start of last season, but that wasn't the first time he had led a team. He has been skipper of the Norway national team since March 2021, so it was not completely new to him at Arsenal, and anyway, he says his good relationship with the rest of the squad made the initial months easier.
"I would say I'm quite close to most of the players," he says. "Maybe Mo Elneny I would say is one of my closer friends in the team, but it's hard to say just one, because it's a really good group here now. I connect well with all of them basically, there is a good atmosphere in the dressing room with all the players and the staff too.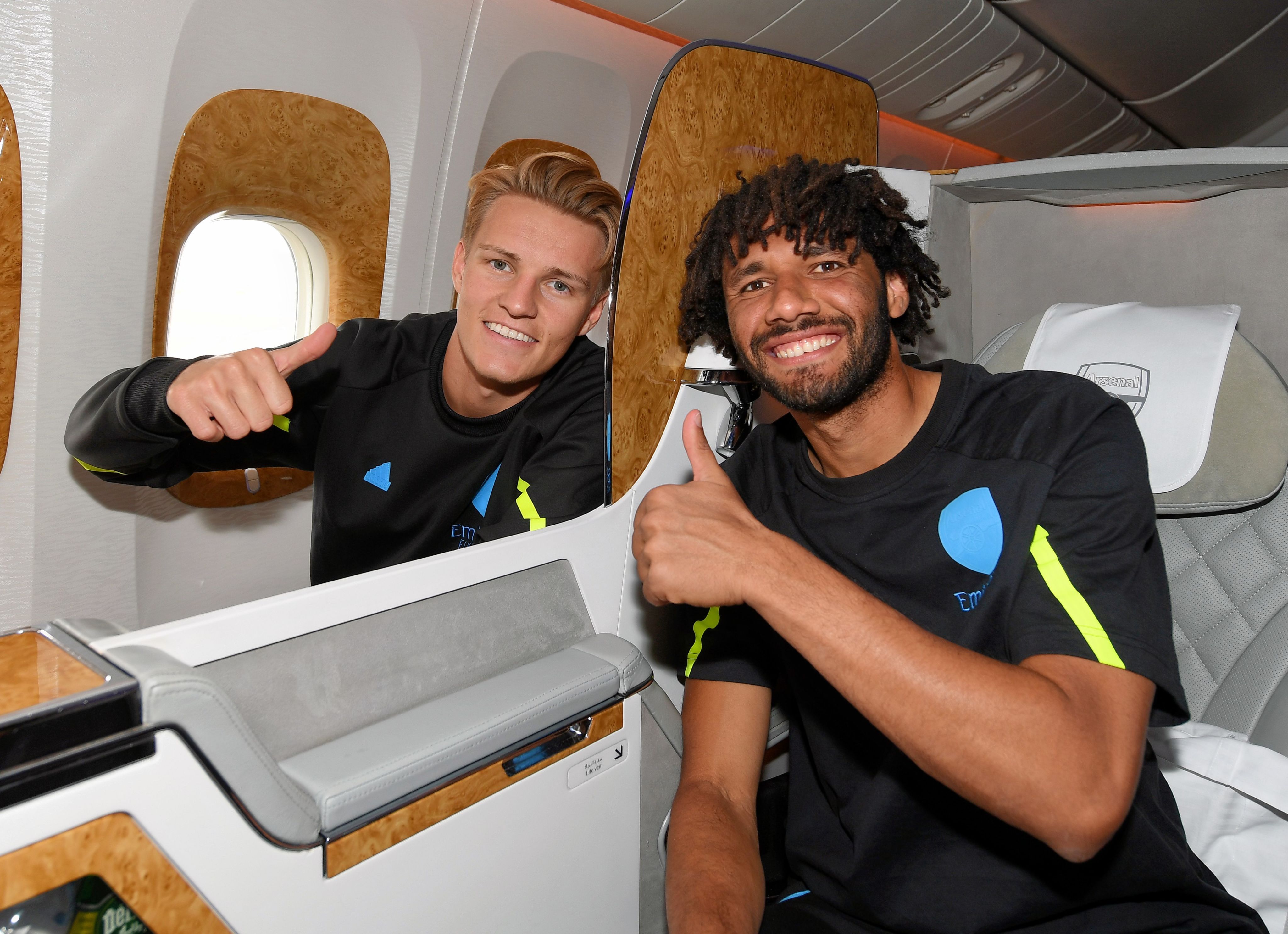 "We have quite a lot of gatherings, team barbecues and things like that, and people bring their kids, their wives so we all know each others' families as well, I think that's really important to build a team. There's a great spirit within the whole club.
"For example, Bukayo lives quite near to me so we will get together to watch football or things like that, we are friends off the pitch as well."
"My dad wouldn't pick me as captain, because I was his son! He always changed captain, but it was never me!"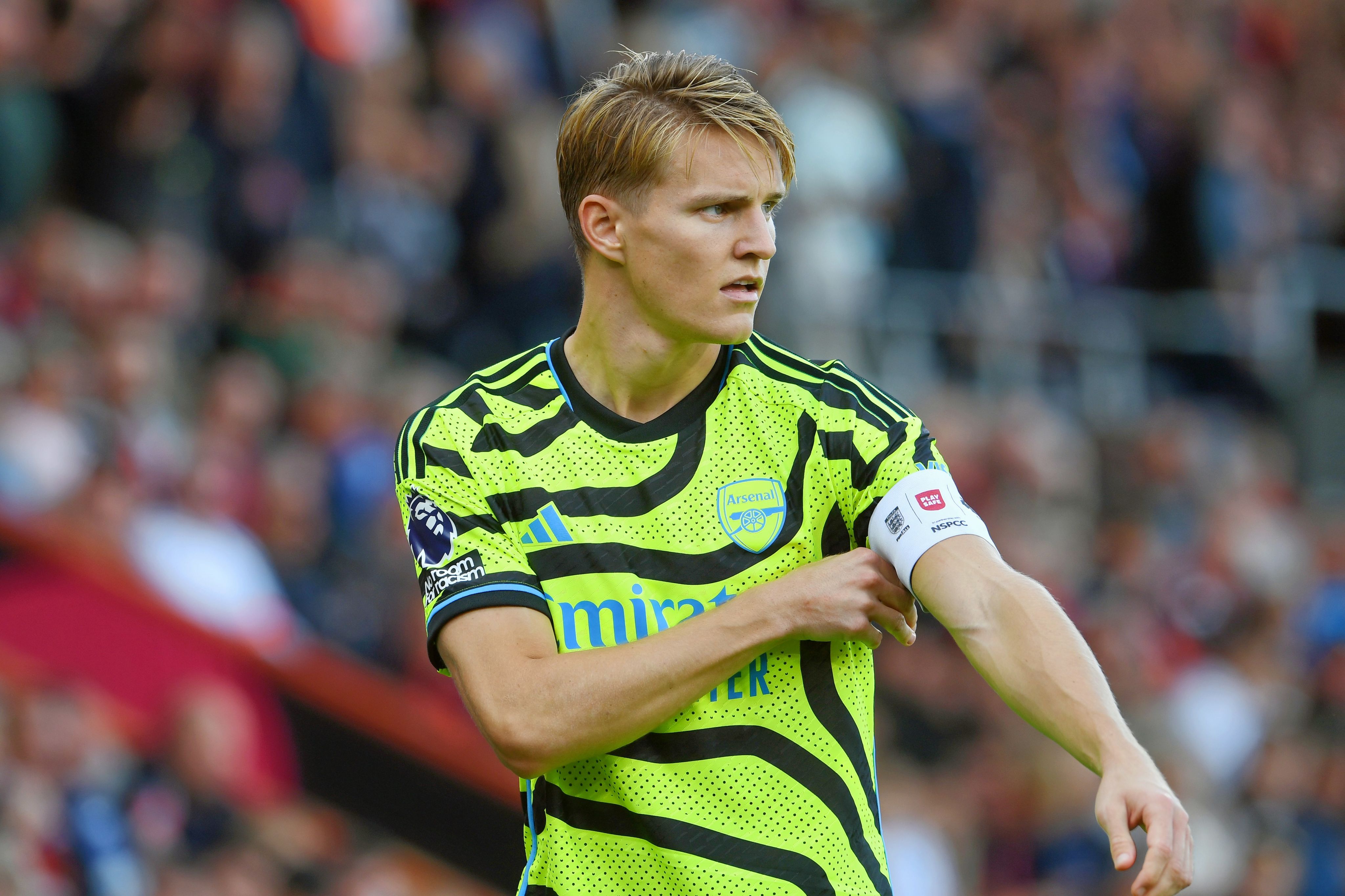 Creating strong unity and team spirit has been a key part of Mikel Arteta's ethos ever since taking over as manager nearly four years ago, and Martin agrees that it's part of his job as captain to help with that.
Bringing together a dressing room with multiple ages, backgrounds and languages demands a special skill, but is essential, according to our No. 8, and comes with its own benefits.
"I definitely think it's important to have that diversity in a team," he states. "It's good to connect people from different areas, learn from each other and get a variety of views. We are a young team here, with lots of players of a similar age, but we've got some experienced players too and that's really important for them to pass on their knowledge of situations and have different reference points.
"Already, throughout my whole career, even from a young age, I've always played alongside people from different places and backgrounds. It's always nice to see those different cultures, learning more from different ways of thinking, different mentalities and approach. You can learn a lot from that, how they look at life and the more you know about that, the more you can add to your own personality.
"Through football I've picked up some languages too. I speak Spanish and a bit of Dutch, because I played there for a while. You learn some other words from being in the dressing room too. I've picked up a bit of Portuguese, from the Brazilian players, and it's quite similar to Spanish anyway.
"The players ask me about life in Norway too," he adds. "The main thing they seem to think about Norway is that it's always cold! They are shocked when I tell them it's warm in the summer and I like to spend my summers there. That seems to be what we talk about most often to be fair!"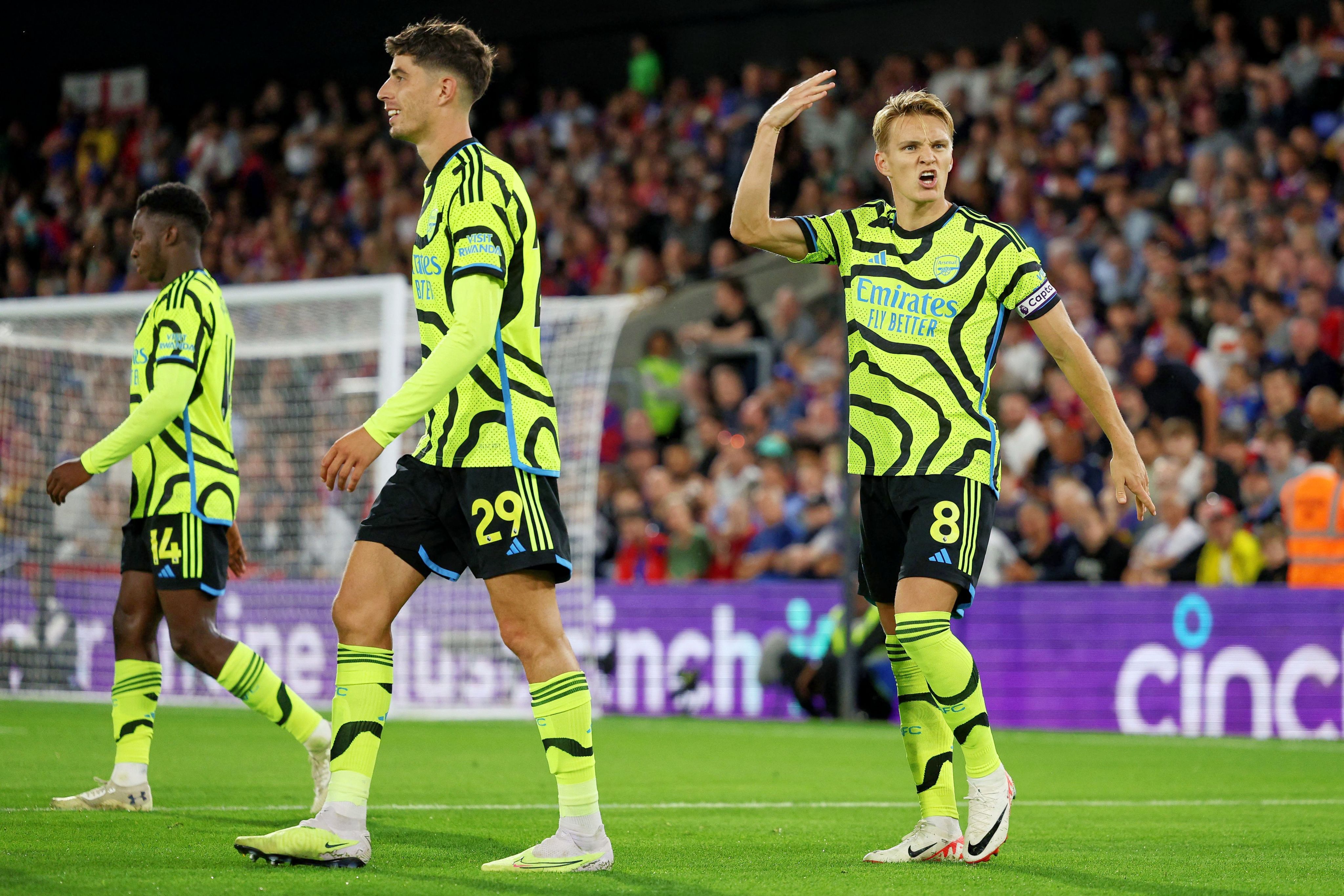 So what elements does Martin believe are the most important in creating a successful team environment, and what qualities does he as captain look to instil?
"For sure you have to fight for each other," he says. "For me that's the most important ingredient. You have to work for yourself but also work for your teammates. You have to stay together every single day.
"Even more so in today's football, you see that the team unit needs to function a lot more than in the past. I think there was more room for individuals in football previously, compared to now, and in the modern game you can't do anything if you don't have all 11 players absolutely working their socks off. Maybe a few years back you could have had room in the team for one or two 'luxury players', but in today's football that is just impossible.
"You need the whole team working, the whole team pulling the same way, and the rest of the squad as well, the staff to all do their best and work for the team too. For me that's the key to success in the modern game."
As Martin says, it's not just the 11 on the pitch putting in the work. As captain, he has increasingly seen what goes on behind the scenes, and has been more involved in other aspects of the club.
"Yes, that's a big part of it," he agrees. "In fact it's crucial, and I've been more aware of that since being captain.
"Everybody just sees us on the pitch, but there are so many people behind us. The work they do, how much they put in to everything to help us perform. And not just that, the vibe and environment around the club and dressing room has to be right, and everyone plays a part in that.
"From the kit men and guys that work at the training ground, everything they create is so important for the team to function. We all spend so much time together so it needs to be good and I have to say at this club it's unbelievable."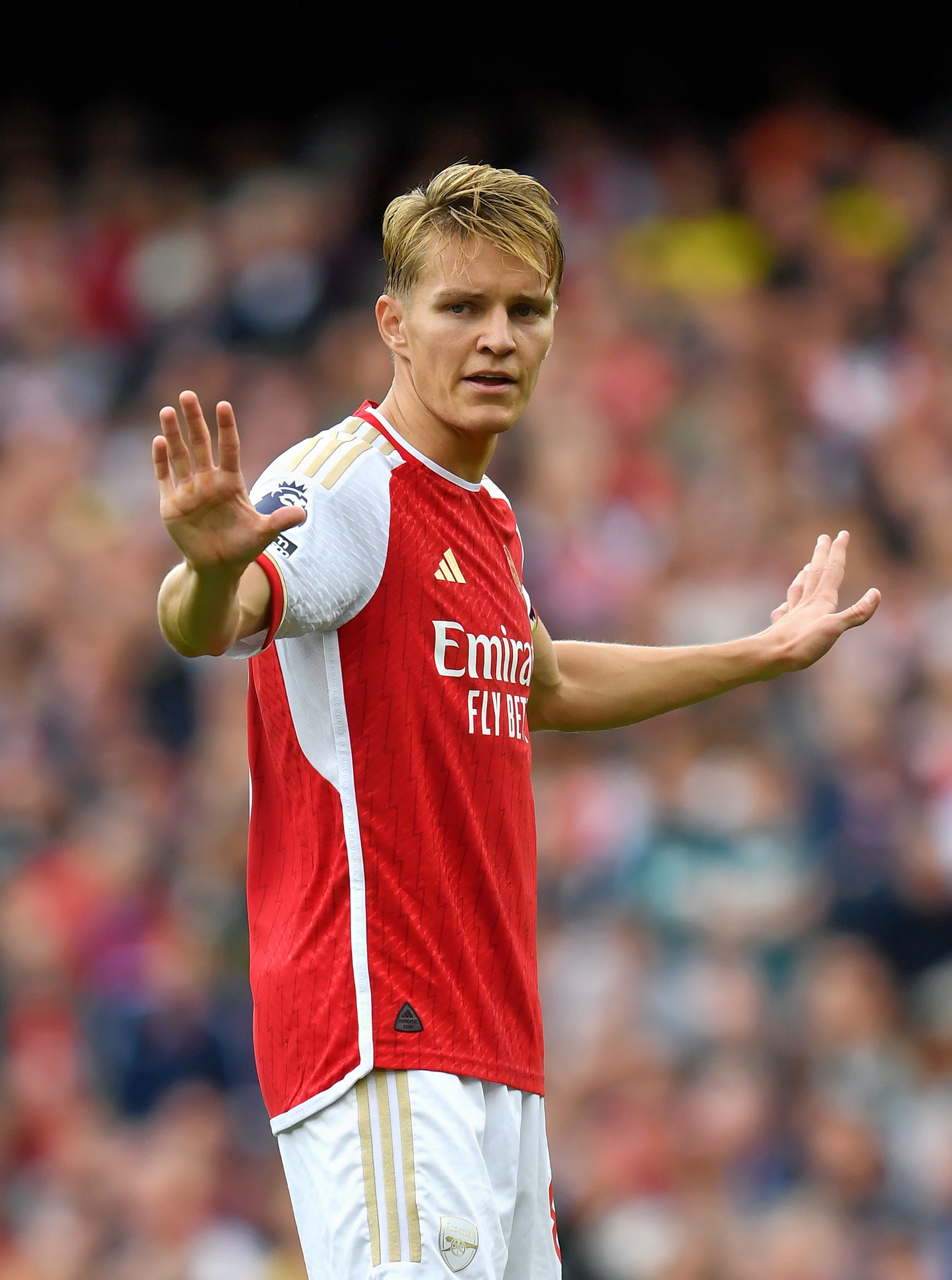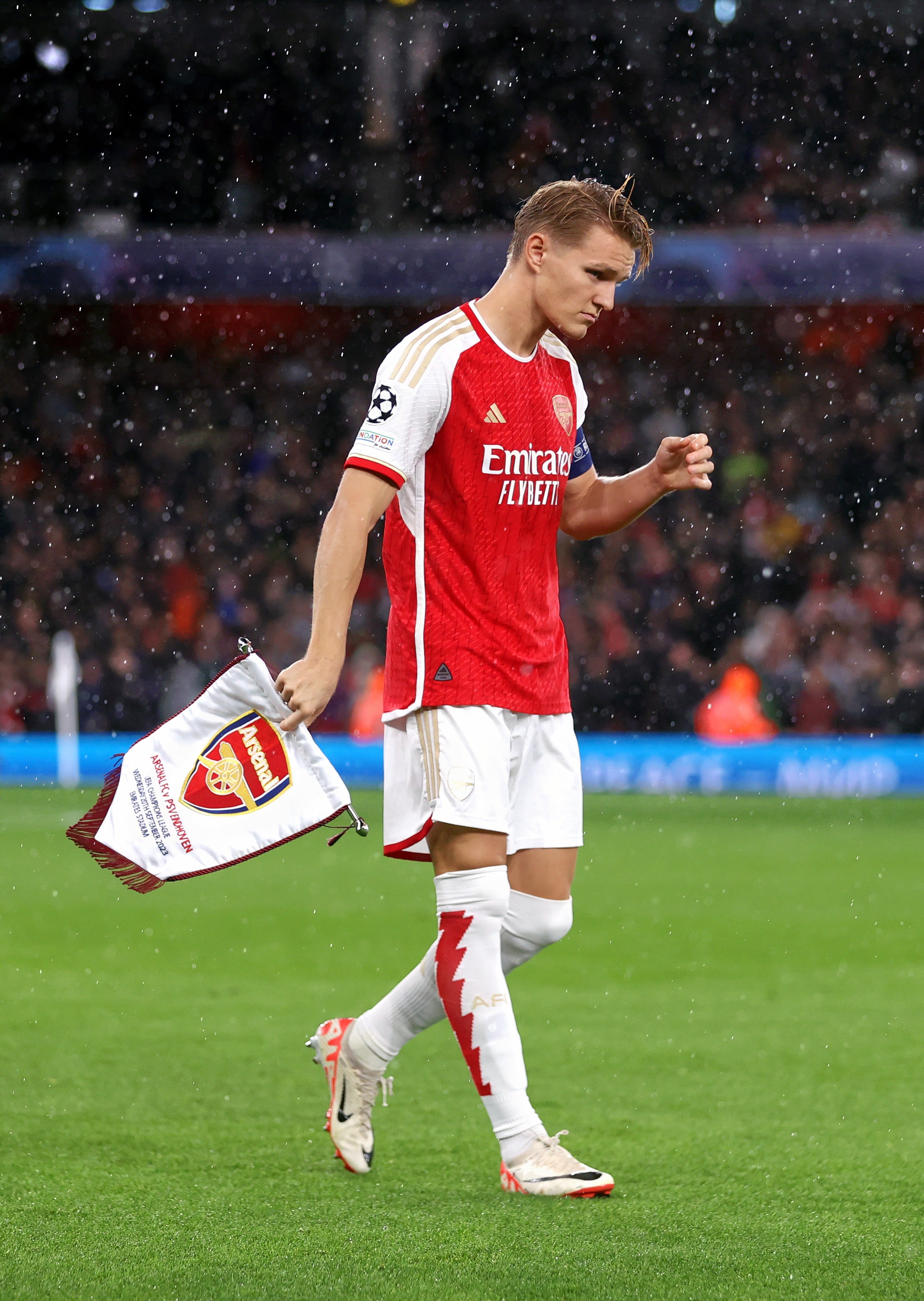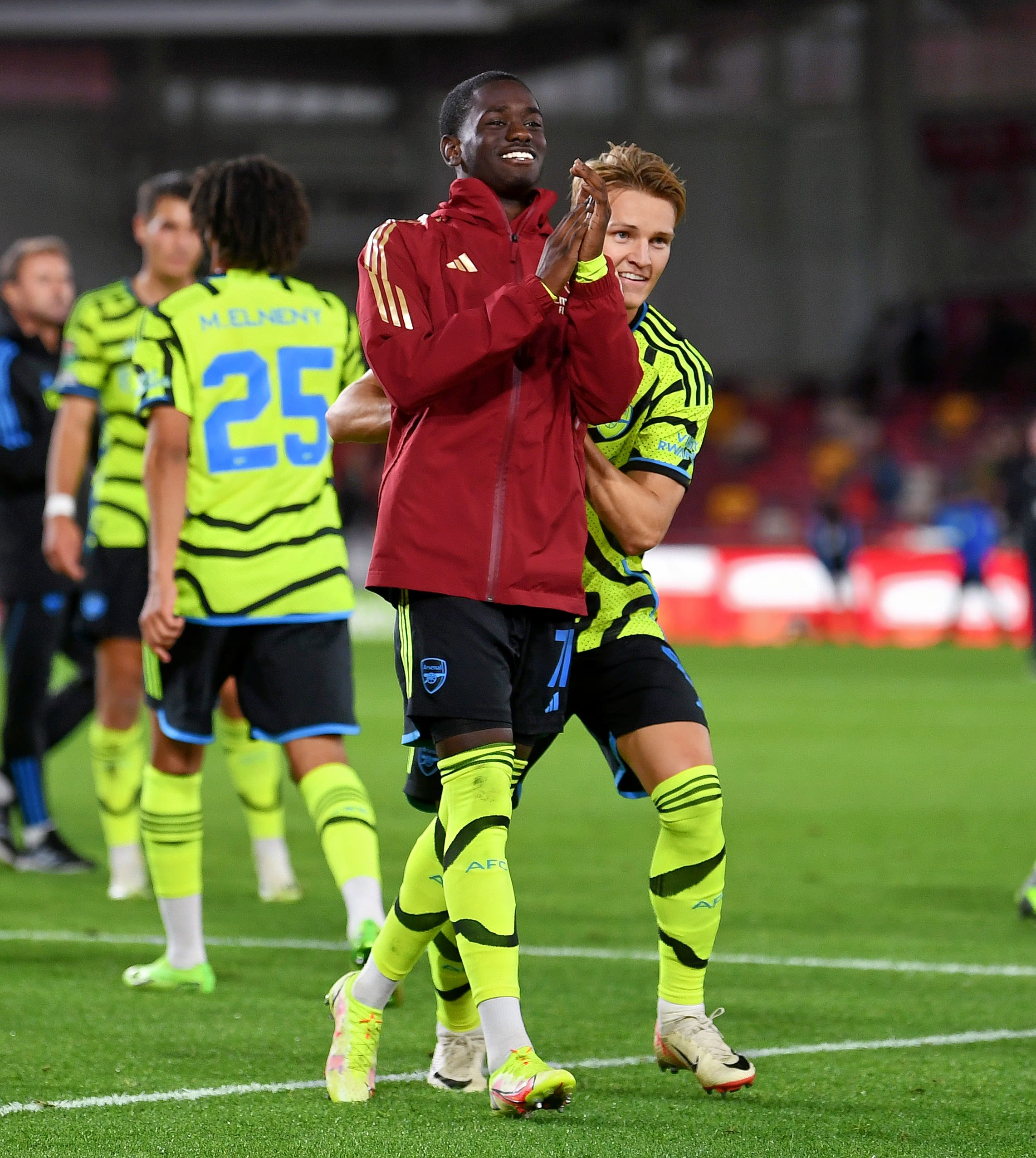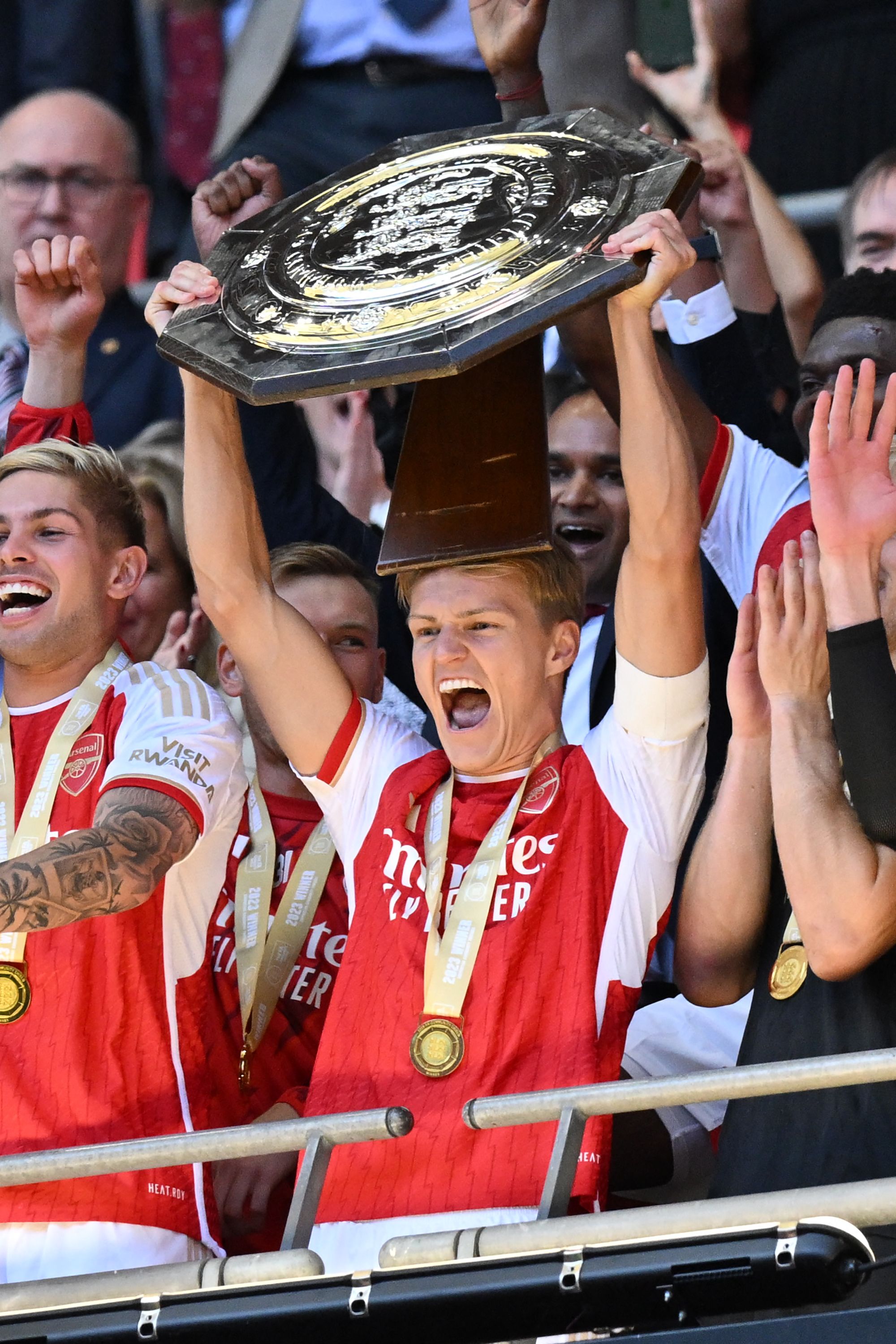 "In the modern game, you can't do anything if you don't have all 11 players absolutely working their socks off"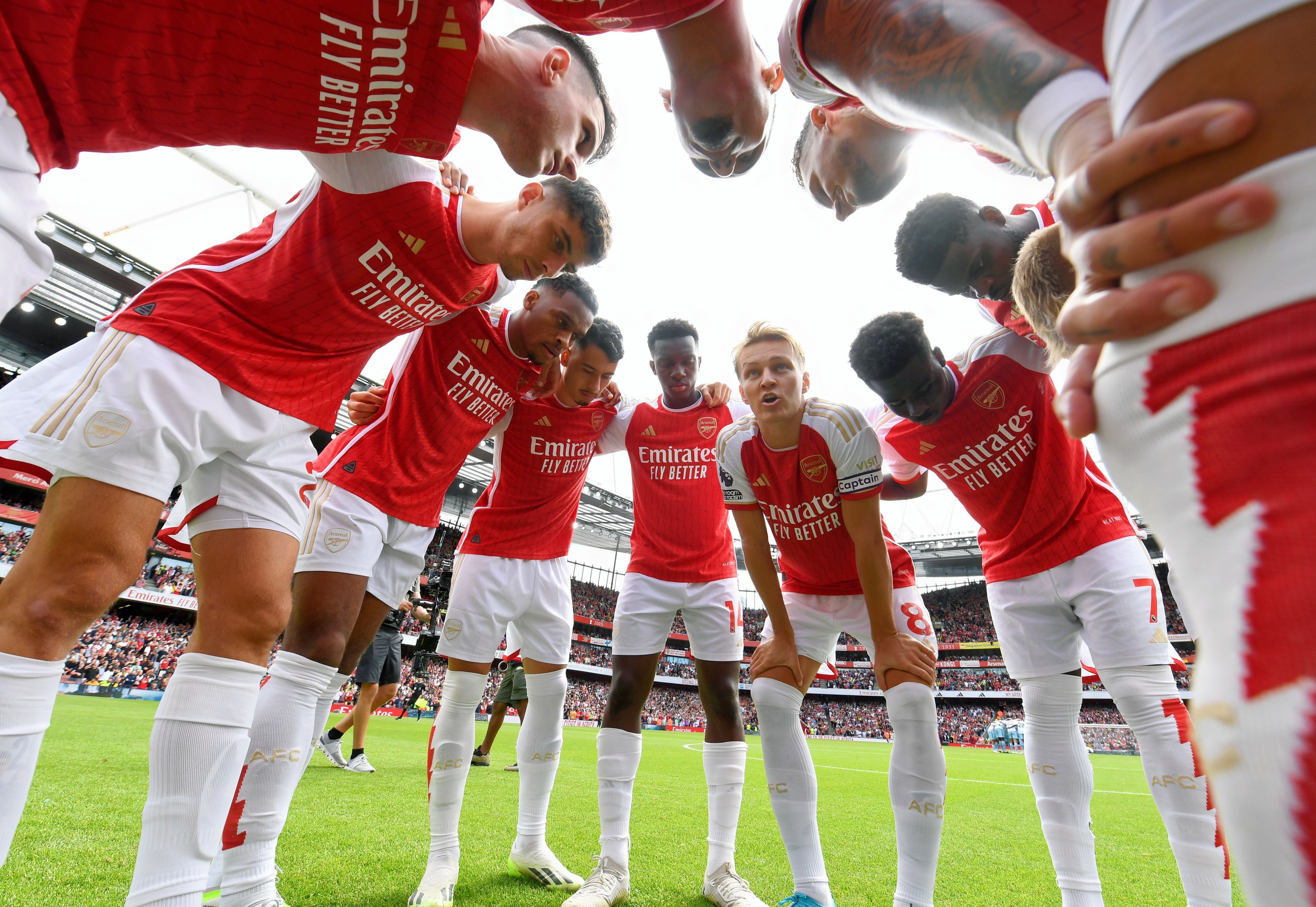 That positive environment and sense of togetherness doesn't happen by chance though. The players embark on several team bonding exercises throughout the year, and one such project recently really caught Martin's imagination.
"The one we did on pre-season tour in America was amazing, I loved it!" he grins. "We split up into smaller groups and had to make movie trailers together. Mikel told us we had to go away and make a movie about the team, and work together on that. I was in a group with Mo Elneny, he was the producer and he got really, really into it!
"He was on fire, I hadn't seen him so pumped up about something before! It was a lot of fun to make, and helped you focus on something else while we were away on tour together.
"We do a lot of things like this that really help bring us together as a group, and you enjoy doing it too. Some of the trailers we made were great as well to be fair!"