Jorginho: From an influential infant to an Italian icon
OUR MIDFIELDER ON WHY EGO IS THE ENEMY OF TEAM SPIRIT, AND HOW HE BROKE THROUGH AT HIS FIRST TEAM AT THE AGE OF JUST FOUR
From his position in the centre of midfield, Jorginho is used to being the very heartbeat of a team.
The experienced Italy international brings a sense of control and calm to the game whenever he's on the field, as well as a huge amount of authority and leadership. So it's no surprise to learn that even from a very young age, Jorginho relished being the centre of attention and focal point of any team he was a part of.
Born and raised in the Brazilian coastal town of Imbituba, Jorginho was like any other Brazilian kid – obsessed with football. But he didn't just want to play, he wanted to be as involved as possible, all the time.
"It's funny, because even as a little kid I liked to have the captain's armband on," he begins. "I liked to kick off the game, talk to the referee, everything. It was funny even at that age I enjoyed that process."
And this really was from a young age. Jorginho's football story started in Brazil back in 1996, when he was just four years old. He would persistently plead to his dad to get involved with his local team, and eventually his tenacity paid off, even though he was too young to join officially.
Jorginho explains: "All my friends would say to me, 'Come and play for this team, Peixe's team, you need to come!' Peixe was the name of the coach, and it was just known as 'Peixe's team'. So every day when my dad got home after work I would be hassling him saying, 'I want to go to see Peixe!' He kept saying that I couldn't go because I was too small, and I had to wait.
"But I wouldn't stop asking, so eventually he went to speak to him and asked him what the minimum age is he accepted there. He said the absolute youngest is six, and he only has a few that age, then they are seven and eight. At that age, being four is a big gap, but my dad said to him, 'Every day my son is begging to play, can you take him?'
"Peixe said no, I was too small, and if I got injured it would be his responsibility. It's too dangerous. My dad said that I'm his son, so he would take responsibility if anything happened to me.
"Eventually Peixe said, 'OK, bring him in for one time, and I'll see if he is able to play with the older boys.' So I went there, the first day I was so excited, and my dad said, 'Go and do what you want to do.' And I went in and did quite well. I can't remember, but my dad told me that I did very well against the six and seven-year-olds.
"So afterwards I went up to him, all excited, asking how I did. But he wanted me to stay humble, not get too excited, so he just said, 'Yeah, you were fine, the same as the others, just normal.' But inside he was like, 'Yes! He did amazing!'
"He didn't tell me that though! So then my dad went to Peixe and said to him, 'Thanks so much for taking him that once, he's happy now, that was all he wanted.' But Peixe said, 'No, no, no – you have to keep bringing him!'
Jorginho was part of Peixe's team for four years, developing all the time against older, stronger boys. Then he joined local club Mario Junior, first as part of the indoor five-a-side team, playing futsal, then moving onto full-size 11-a-side football when he turned eight.
"I started learning way more at that point," he recalls. "In that period, when I was about six or seven, my mum started taking me to the beach as well to do some training there. To have fun mainly, but we would train there too, so I had Peixe, my mum and Mario Junior when I was growing up. And also a coach from my school, Pepe, helped me too. Basically every day I was playing football somewhere."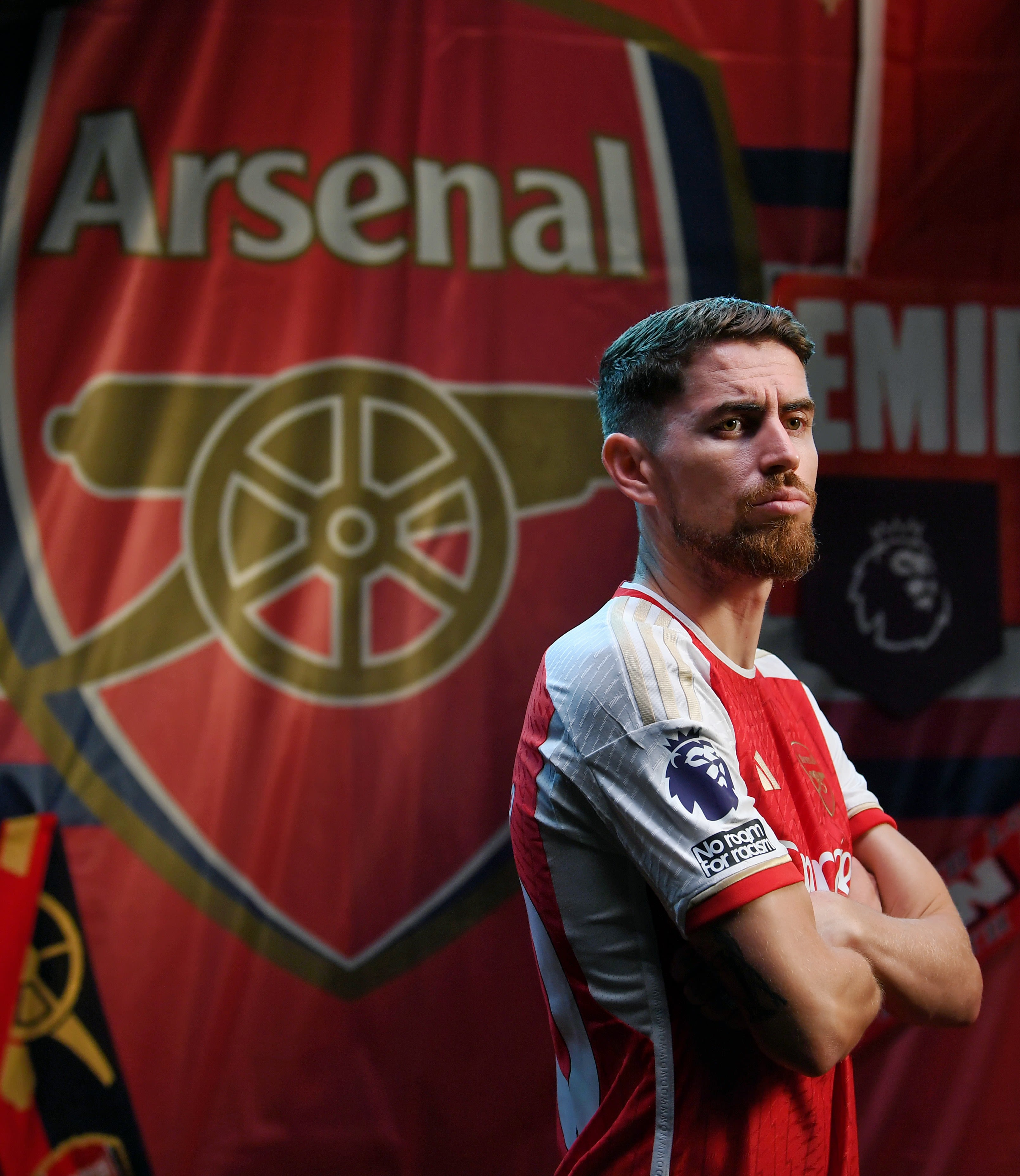 "Football is about the collective. when I started playing I began to realise how much fun it was winning together"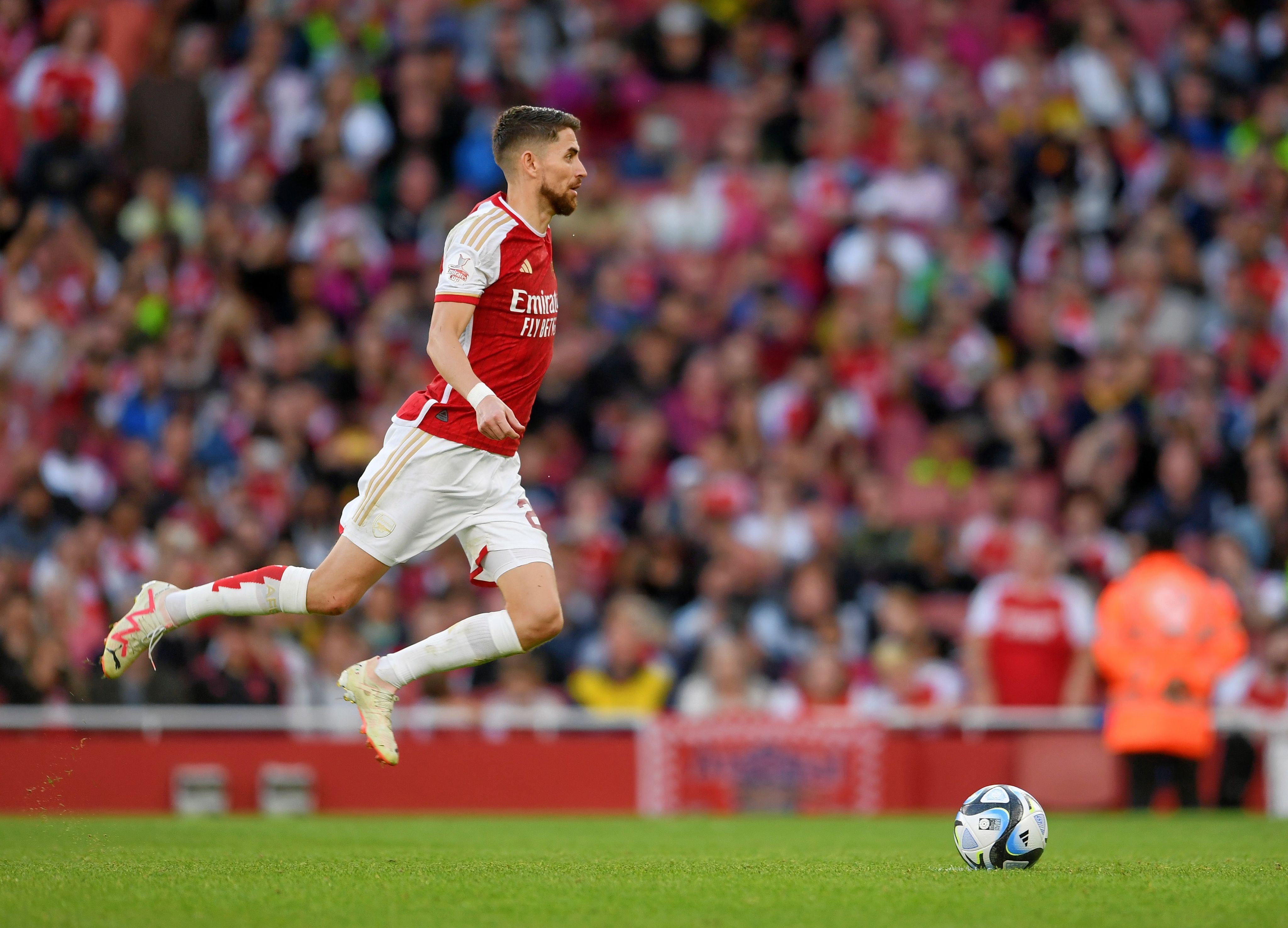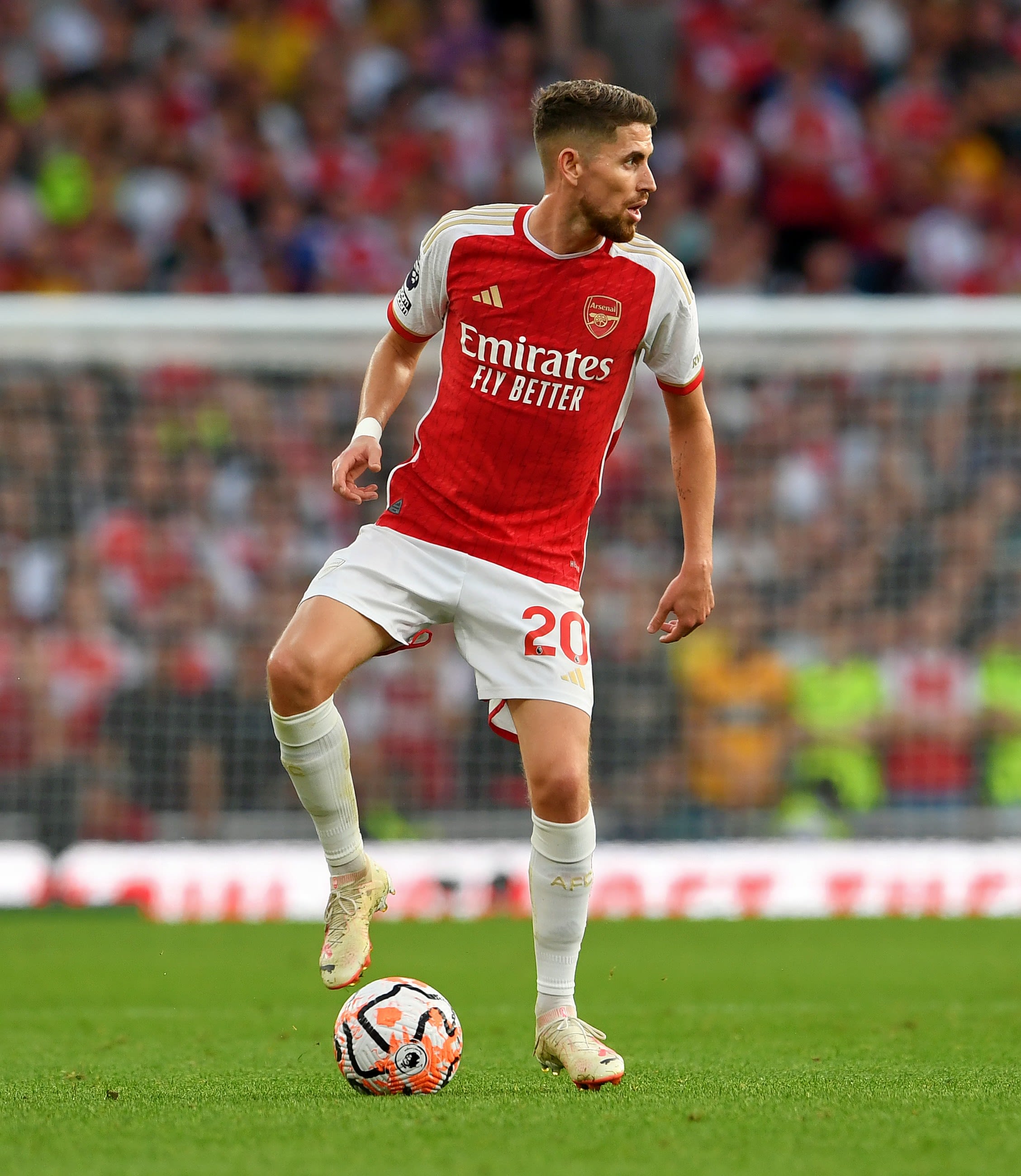 And it was only ever football and only football for the young Jorginho, who wasn't interested in taking part in any other sports: "No, there was too much football in my head. It was football, football, football, football. I don't remember playing any individual sports," he adds.
Part of the appeal of football for him, he says, was being part of a group, and enjoying the comradery of team spirit. "Football is about the collective," he continues. "I always enjoyed playing together with the team and when I started playing, I started to realise how much fun it was winning together. To have these connections and creating relationships is something I always liked, and still do."
It wasn't long, he adds, before he started to relish the pressure that came with being a focal point of the team as well, and he recalls that he loved being a talisman for his youth teams.
He started life as a striker, then when he was nine he moved back into the No10 position. It was only when he was 13 that he converted into a central midfielder.
"I think I grew up earlier than the others because I used to play always with the older guys from a young age," he reflects. "They were more senior, they were my friends and I was just playing with them in the street or whatever.
"So when I played in a team, against boys my own age, it was way easier for me. So yes, I was one of the main players for the team, and captain as well, that's true. I loved that side of it."
However, even at that callow age, Jorginho could distinguish between being the main man, and being too individualistic in a team sport. It's a quality he puts down to his upbringing, and something that has remained important to him throughout his pro career as well: "For me being the captain or whatever was never the main thing. The main thing – and I think I got this from my mum – is always trying to help the other players on the pitch. That's what she was like when she played, and I think I got it from her. The natural thing of communication, pushing my teammates, helping them and trying to win together – it's all things I love. That's maybe why my main thing is assisting and not scoring!"
And that brings him onto the feeling of togetherness in the current squad.
After leaving Brazil, Jorginho moved to Italy with his family as a teenager, and soon joined Verona, working his way through the youth team before going on loan to Sambonifacese, where he made his senior debut. Then after three seasons in the Verona first team, he made his name with Napoli, and also progressed to become a full international with Italy (through his grandparents) while with the Gli Azzurri. He lifted the European Championship with Italy in 2021, and won more honours with Chelsea before joining us in January this year.
Now aged 31, he's been part of several different team dynamics in his career, and although he is still relatively new to life at Arsenal, he's loving what he's seen so far in north London.
"I think we are very, very close as a team," he says. "I can feel it is a special group because it's a humble group of boys that all have their minds open to learn, to listen, to improve and to give opinions, too.
"So as long as we don't put our individual ego in front of the team, this group can be special. I see it can be that way, and I hope the egos never take over. I hope the team always comes first, because then the enjoyment is way bigger than just being an individual."
As a senior pro in the team, Jorginho agrees that he has a role to play in setting a positive example in terms of putting the team first, but says it only works if everybody buys in.
"I think it's down to everyone," he says. "Mainly from the players, from the individual, putting the team first. Then of course everyone else can help: the coach, the staff, the senior players, everyone can help. But I think the main thing is everyone needs to understand their own role and understand that the team comes first.
"To me team spirit means exactly that – putting the team first. That's the main thing, because all the other things come together after that. The enjoyment, the laughs, the jokes and then when you win, you see everyone happy.
"I think you enjoy it more when that happens, because of course I've been at places where it was different. Then you can see that even when you win, some of the players aren't happy, and that breaks a little bit of the magic. So I think once you sense that the team comes first, then the enjoyment is going to be way bigger."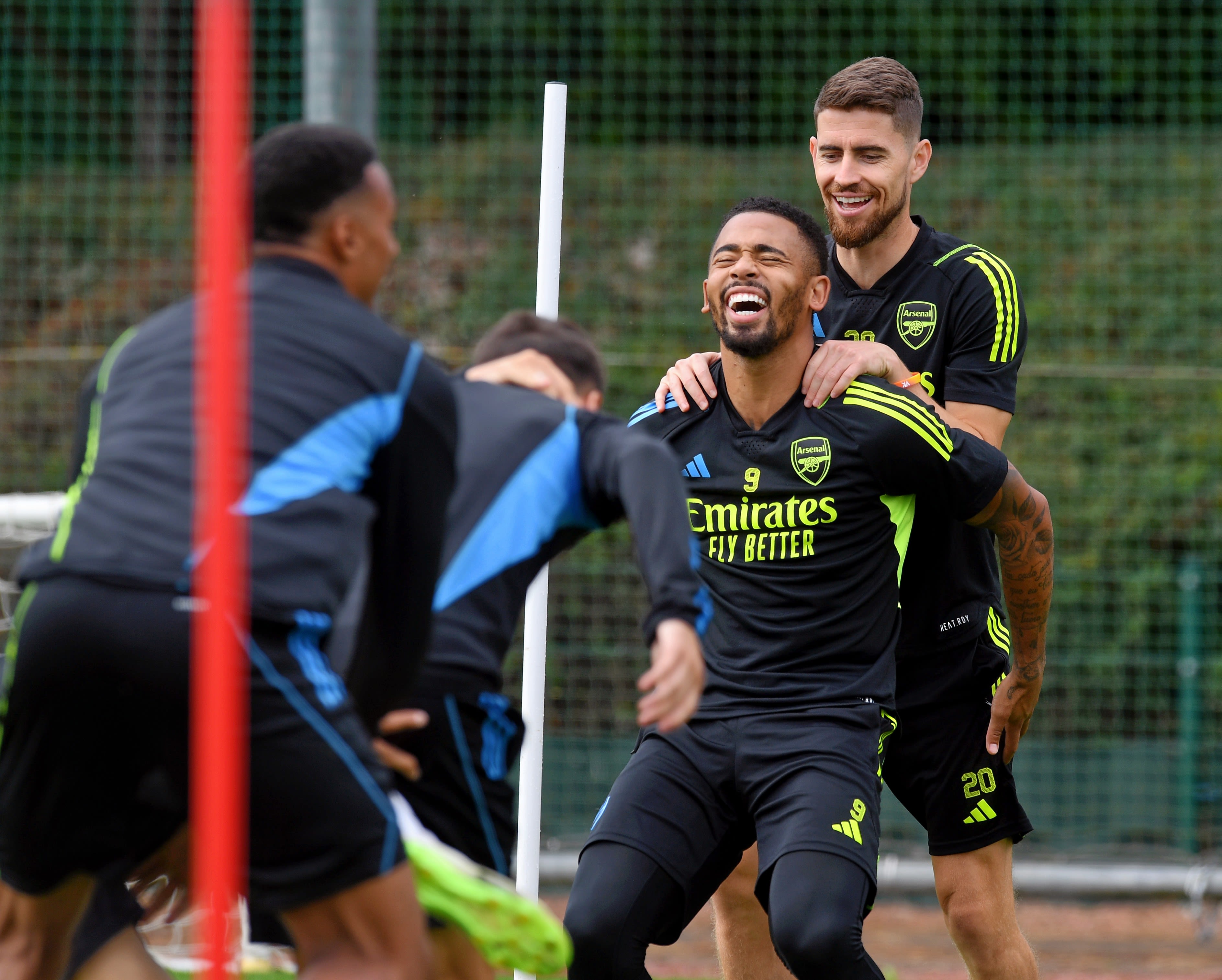 "the main thing – and I think I got this from my mum – is always trying to help the other players on the pitch"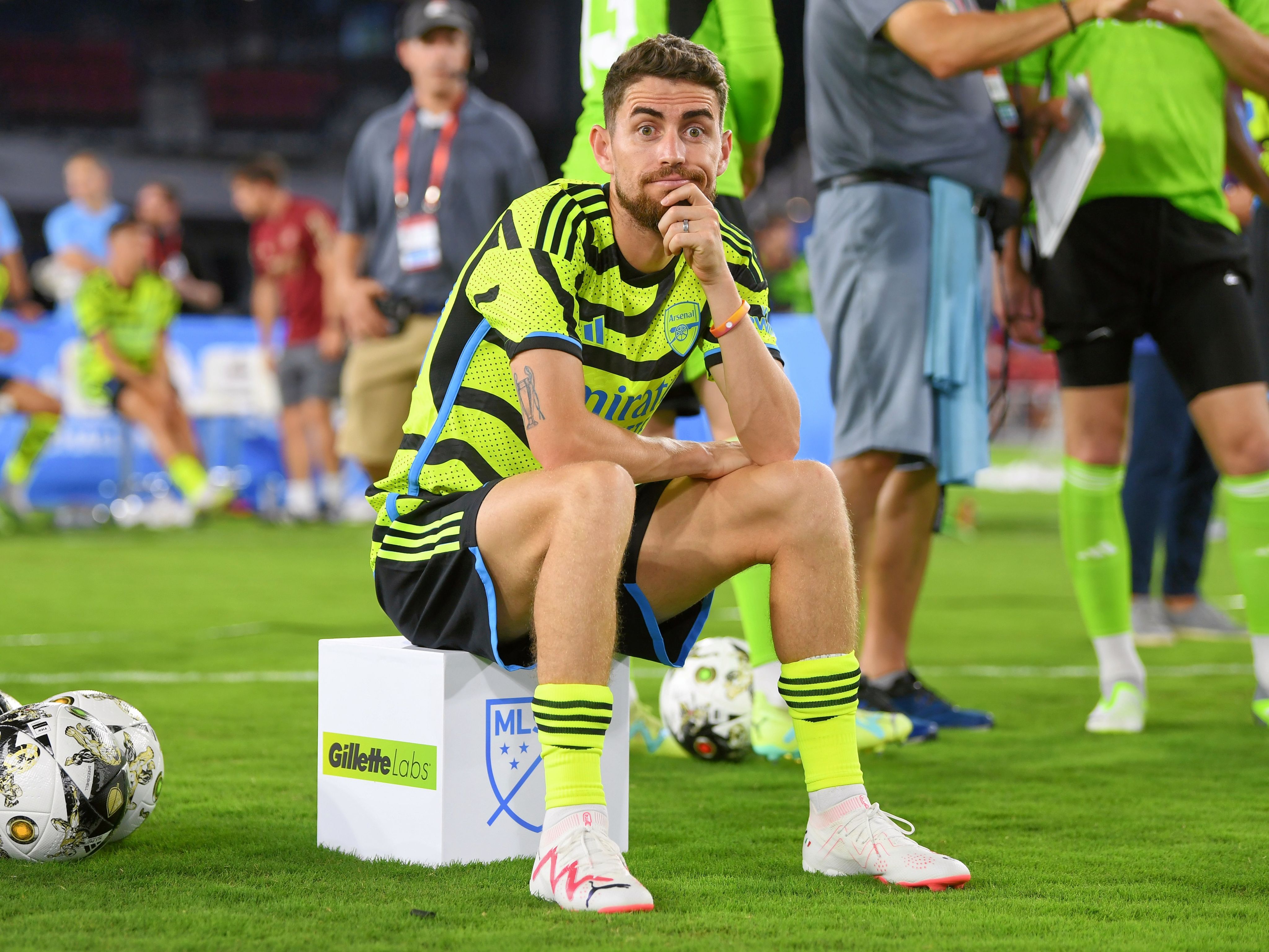 Nine months into his Gunners career, Jorginho says he feels completely at home at the club, and he credits the whole setup for making the transition so easy.
"The way the club is now, it's amazing for the new players," he smiles. "I can't pick just one or two people who helped me when I arrived because so many did. Once I arrived here, the whole staff, the whole Arsenal family welcomed me so well. I'm talking not just about players and coaching staff but the medical staff, the people working in the office – so many people. They all try to make things easier for us to just go on the pitch and do our job.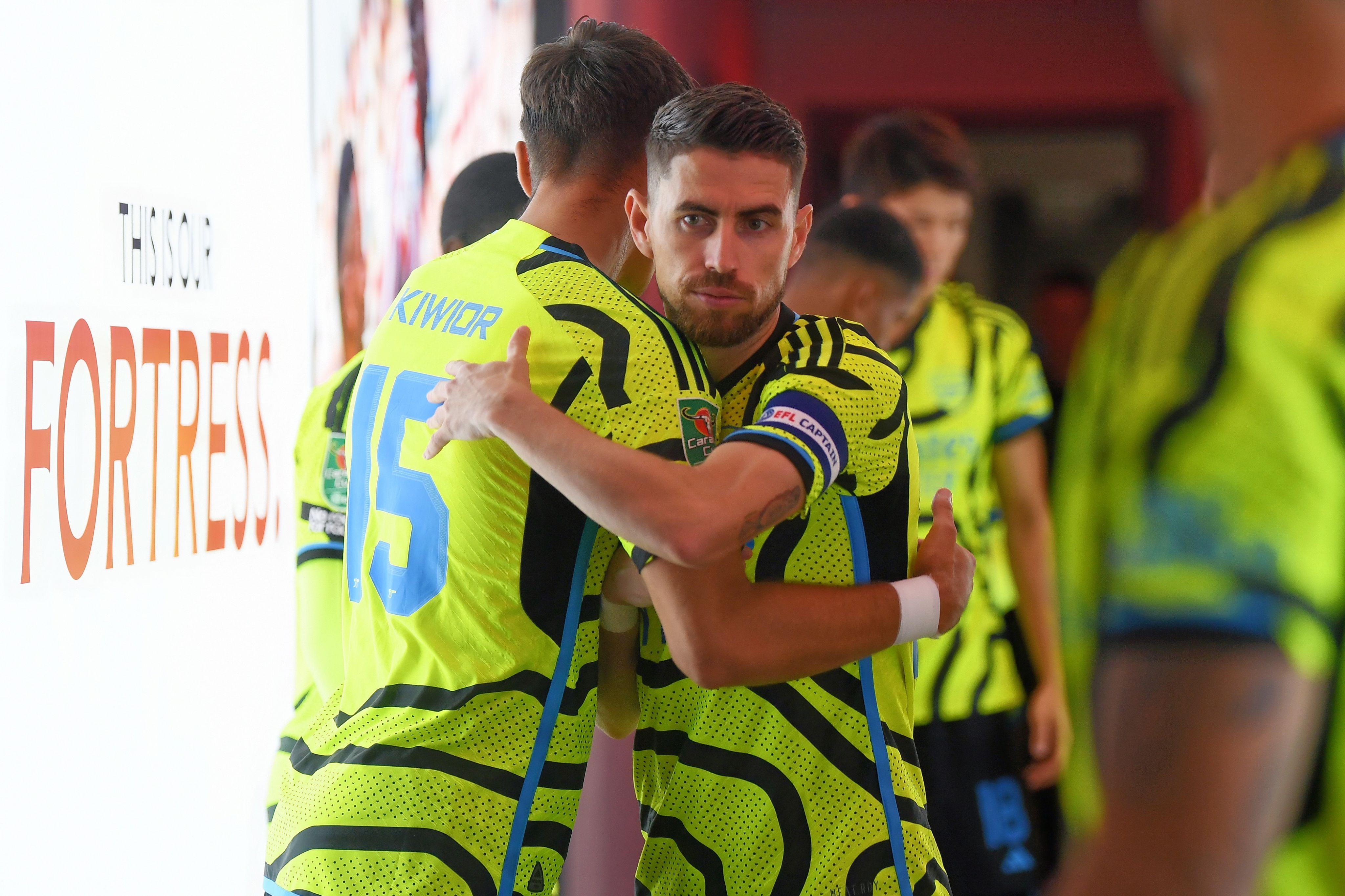 "It's a big, big family where everyone feels involved and that's credit to the club, to Mikel, to Edu, for what they want to create. You can feel it's just special because when you have everyone together it's a really, really nice feeling."
A crucial element of the Arsenal Family of course, is the fanbase, and Jorginho made a point when finishing the interview to outline how important the reception from the Emirates faithful was to the start of his Gunners journey.
"I want to say too, the warm welcome from the fans as well was so important for me, because I need to be honest, you know, coming from Chelsea I was like, 'OK, let's see what's going to happen here.' I made the decision that I will be myself and hope they like me.
"Then as soon as I arrived, I could feel the warm – really warm – welcome from the people in the training ground, from the fans on the streets, at the stadium, on social media. It made it so easy for me to feel integrated. It was really nice, and now I'm here, I try to help the new players have that same journey."