STATSports and Arsenal will be inviting a limited number of STATSports Arsenal FC tracker users to play at Emirates Stadium at the end of the season.
You can earn your chance to play at our home based on your performance data tracked by the STATSports Arsenal FC Edition. STATSports will be showcasing the best performing talent, inviting selected players to play in front of Arsenal FC Performance staff.
What is the STATSports Arsenal FC Edition?
The STATSports Arsenal FC Edition GPS Tracker – based on the same technology used by our first team, academy sides, and women's team – is the most essential piece of your kit bag. It will allow you to become fitter, faster, and you can compare your data with stars like Bukayo Saka and Emile Smith Rowe.
Metrics captured by the tracker include total distance, max speed, high speed running, intensity and distance per minute. It will be these metrics that will get you spotted on the leaderboards and give you the chance to play in front of Arsenal performance staff.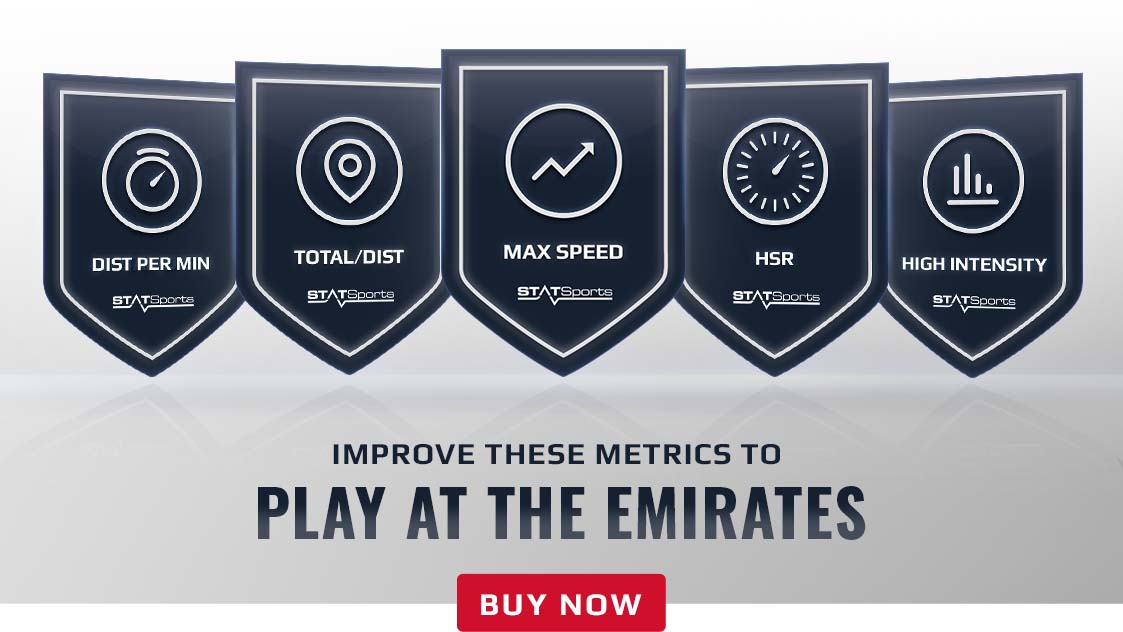 Here's what our players and staff have had to say about stats:
"Stats are very important. After a game you can see the distance you covered and the max speed you hit. The stats give you indicators of where you need to improve on the pitch. At Arsenal we're very competitive as a group, we compare our max speed and distance covered and use the stats to improve on our next session" Bukayo Saka
"I have used this every day since I was at Hale End and still use it today to improve. For me it's all about high speed running. If my high speed running stats are high I know I am having a positive impact on the game." Emile Smith Rowe
"At Arsenal we are always striving to identify the next generation of talent and we see this STATSports partnership as another additional tool to our existing talent identification techniques." Per Mertesacker
To find out more about the STATSports Arsenal FC Edition click here.