TOGETHERNESS
with Kim Little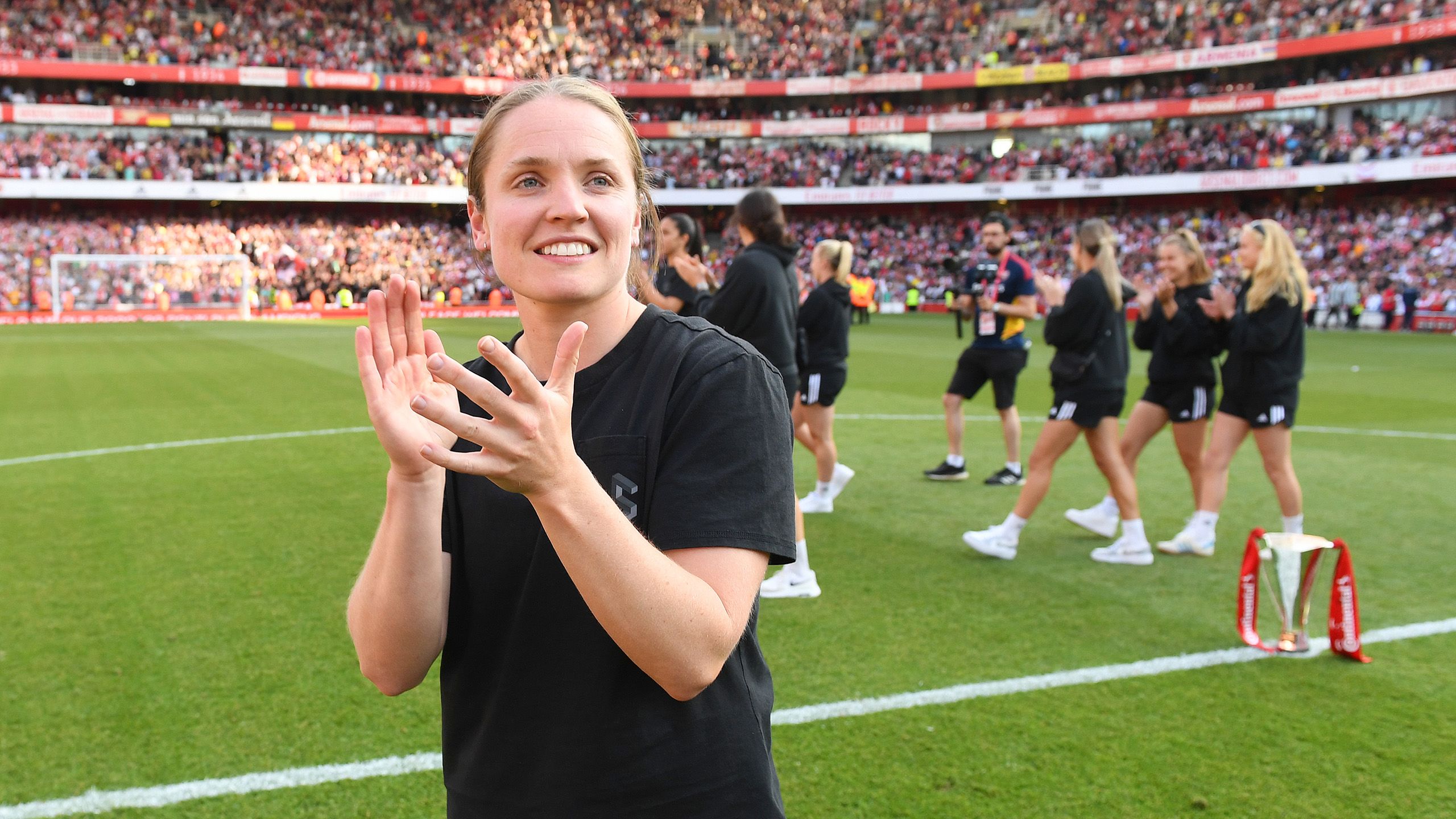 First up, Kim, what do you think is the most important ingredient of a team?
I think it's variety, both in terms of characters in the dressing room and player styles on the pitch, and then the ability to connect those two dynamics. That has definitely developed as we've all spent time together.
We have people who are more vocal and extroverted, alongside those who are calm and bring a different kind of energy. Having that blend is so important for high performance and a really good recipe for success, but it also allows everyone to feel comfortable to be who they are.
With our midfield this year, especially, if you look at each player individually, we all bring really different elements to the game. There's a real breadth of experience with players from different countries and at different stages of their careers. It can be such a powerful tool to learn, progress and be successful now, while also building for the future. It's honestly so fun and exciting to have that.
We have a lot of young players in the squad – what benefits does that bring? And what challenges?
When I joined the club at about 17, there was Kelly Smith, Jayne Ludlow, Katie Chapman – all these incredible players with so much experience and quality. So it was intimidating, but I don't think that's necessarily a bad thing.
For young players, it's obviously really important for them to feel supported and comfortable when they arrive, but it's vital for their development that they feel challenged.
Reaching a nice balance is what it's about – making players feel like they're in an environment that puts their needs first, while also knowing that it's not always going to be easy. It's going to be challenging and competitive and you need to turn up every single day.
It's obviously such a tight-knit squad here. Who are you closest to in the team?
When you've been in a place for a long period of time, you build friendships for life. I've known Jenny since my first spell at the club, and Leah and Wally are also great friends of mine as well. Beth always brings a lot of fun and we have a lovely relationship too.
I could name so many people over the years who are special to me and that's a credit to the people we have here. We all just want the best for each other and I think you can really feel that.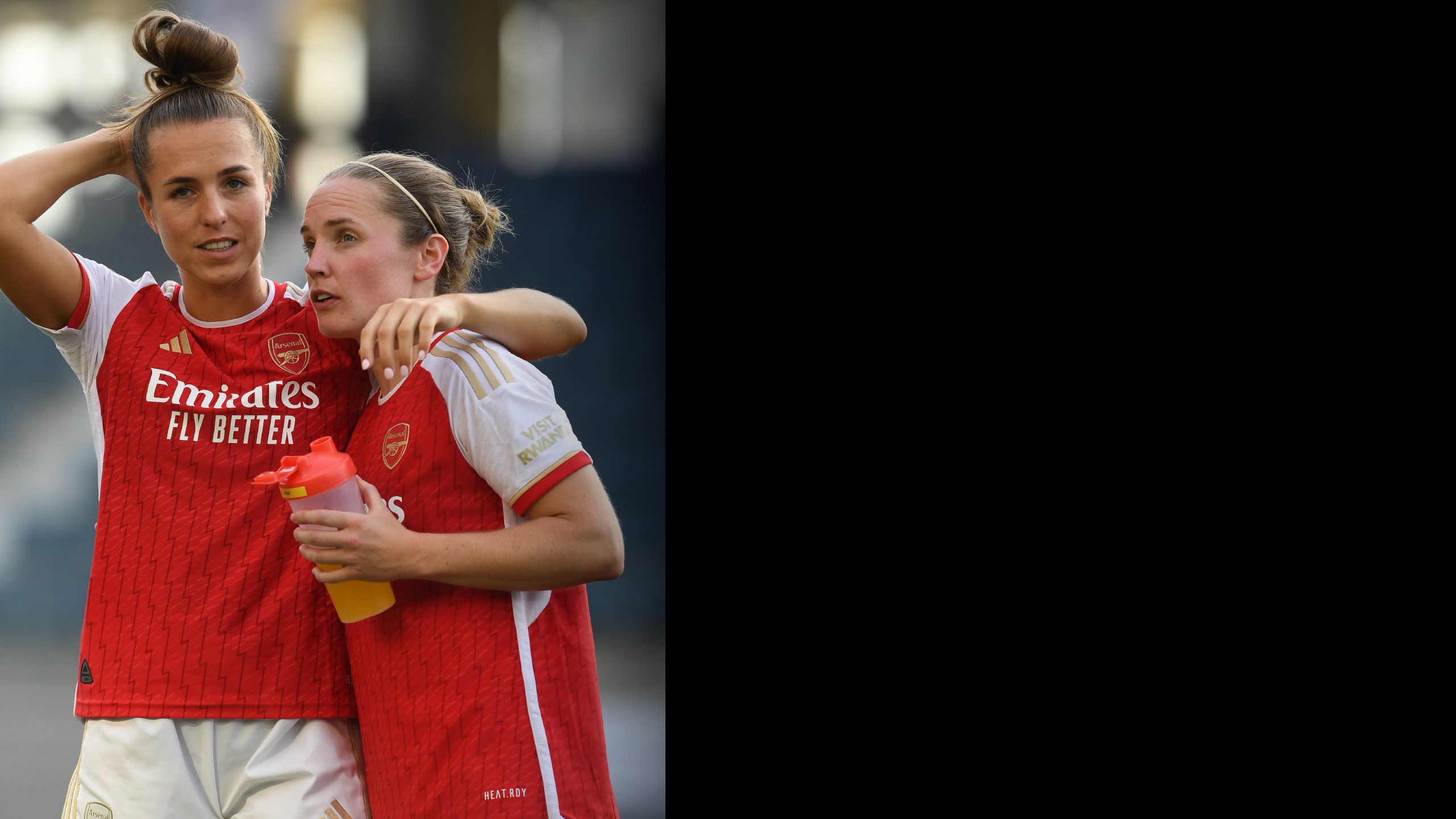 "It's important to pay attention to the strengths of other people... When you lead, you're also allowing others to lead too"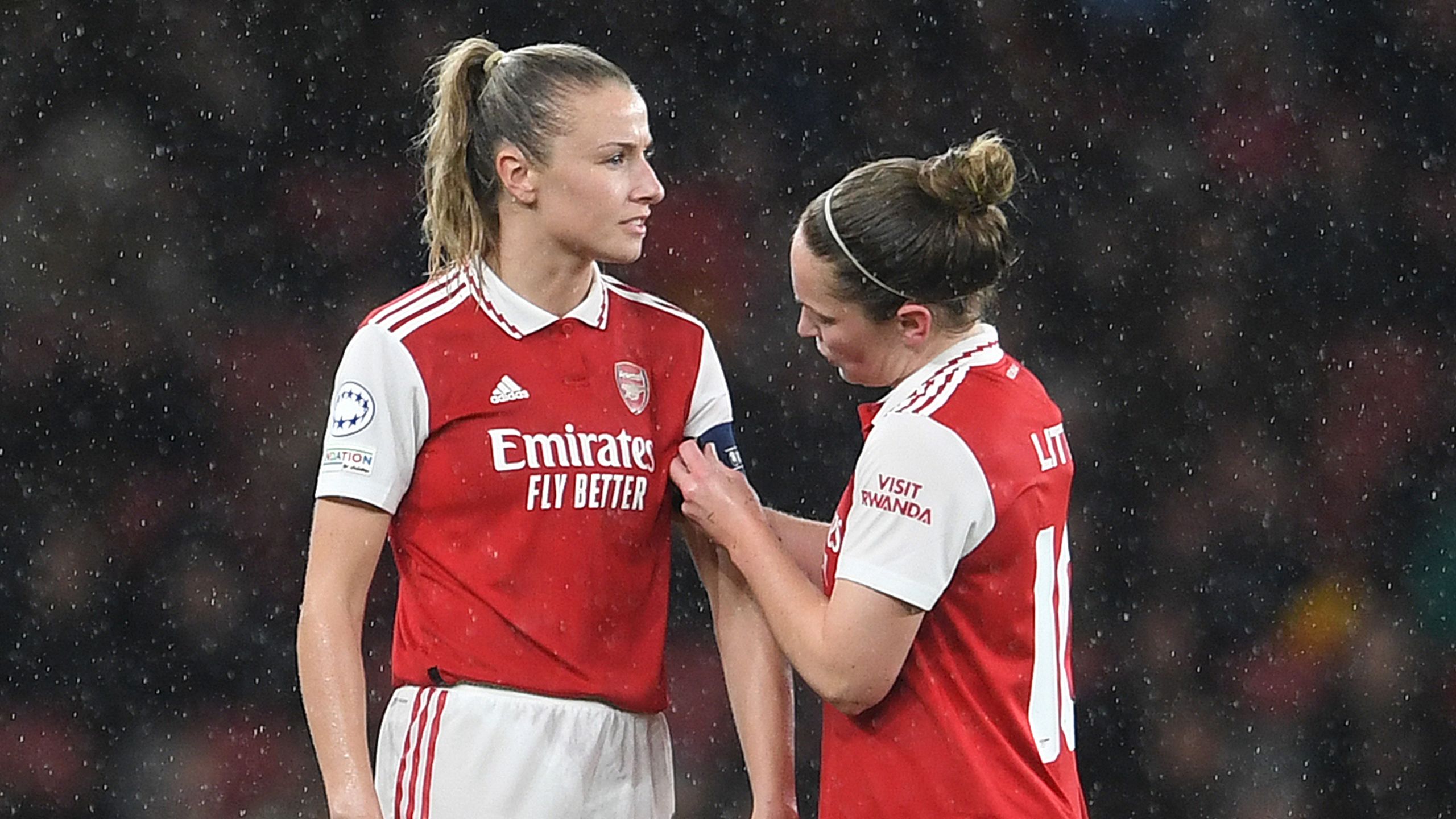 What does team spirit mean to you?
When you connect with people, you want to do well together and, with what we do, you can really show that by giving everything to your teammates on the field. Nobody can be their best every single day – you can give more of yourself on some days, but on the bad days it's important to know that the team are around to support you and vice versa.
Tell us about the first team you played for. Are you still in touch with anyone from that side?
I played with boys for years but my first girls' team was Buchan Girls when I was about ten and I remember we wore quite a loud purple kit. I'm still in contact with one of my best friends who I grew up playing with. Playing seven-a-side there is how I fell in love with the game– it was just fun and free.
What does it mean to you to lead this team? And how has your role as captain developed over time?
It's a constant journey when you're given that role and level of responsibility. I'm always reflecting on how I'm doing as captain and the ways in which I'm influencing people. I try to lead by example a lot of the time because I'm not the most expressive or vocal, so that feels the most natural to me, but I don't think that's the only way to lead. I always try to be adaptable and do what is best for the team at any given moment, because the environment we work in is changing constantly.
When you're a leader, it doesn't have to be only you. There isn't only one way of doing something. So many people here at the club are natural leaders and we have a dynamic where everyone is allowed to lead in their own way.
I've always felt that it's important to pay attention to the strengths of other people and empower them within their own jobs. When you lead, you're also allowing others to lead too.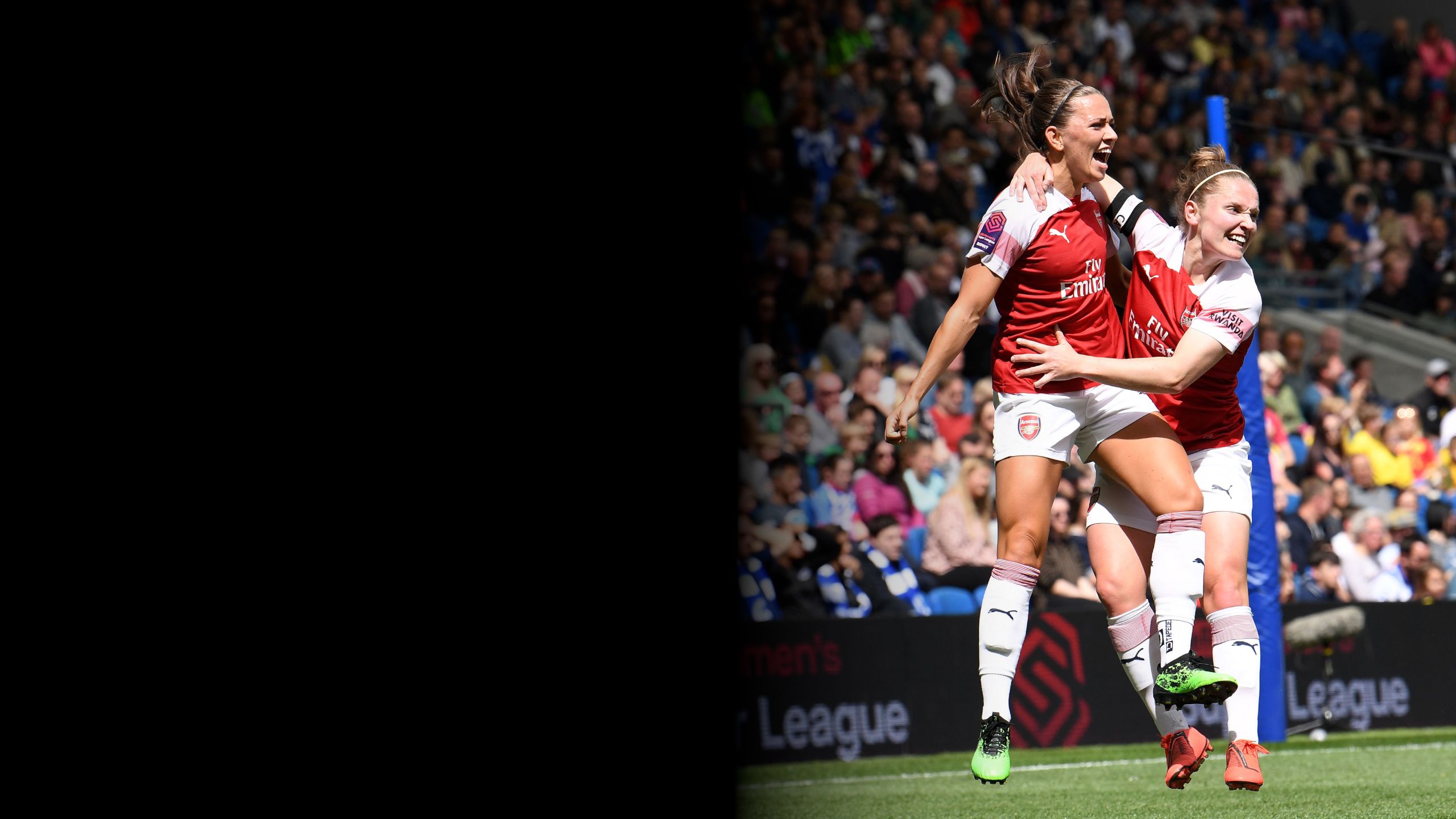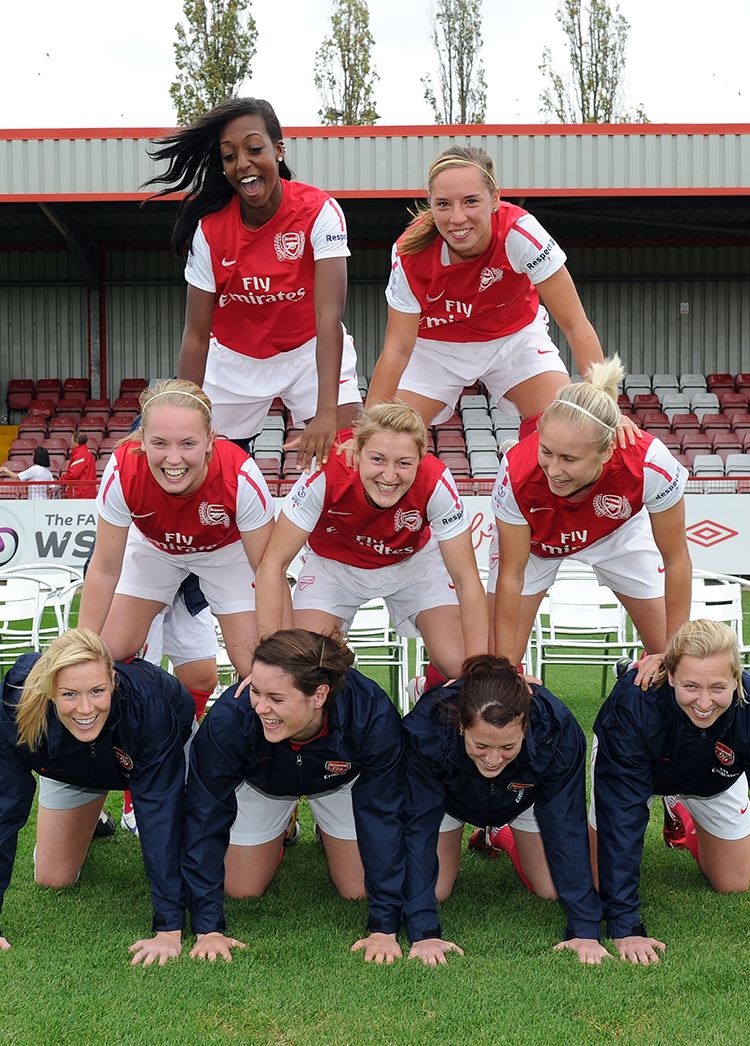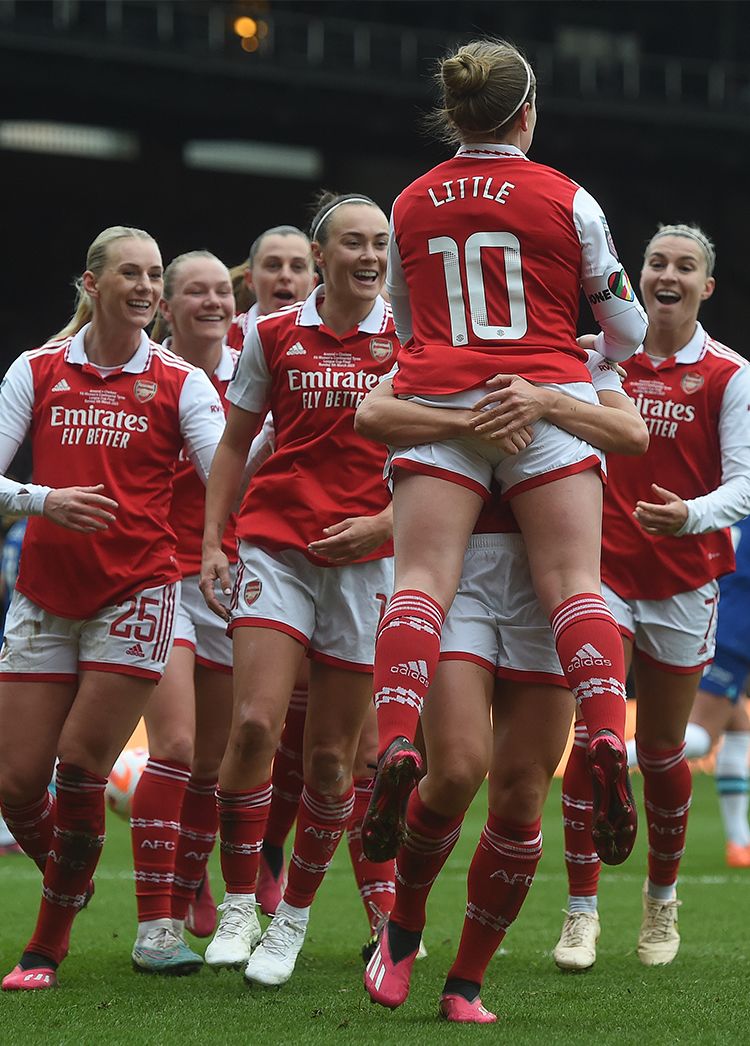 You joined the club just after Arsenal Women's Invincibles won the quadruple in 2006/07. What was the key ingredient in that side, in your opinion? And what do you think it takes for a team to dominate in that way?
At the time Arsenal had all the top players from the UK and Ireland, and we were also one of the first professional teams in England. Then in the dressing room, the team was full of really strong characters who were all unique and motivated to be the best.
Whether that's Kelly Smith, Alex Scott, Emma Byrne, Jayne Ludlow – I could literally name everyone! That's what strikes me the most about that team and why they were so successful.
I'm not sure it's possible to dominate the game in the same way now. Teams are a lot closer in terms of quality and resources, and I suppose it's not as polarised because every team in the WSL is fully professional.
The league is also bringing in high-quality players internationally as well. While we haven't been as prolific since that Invincibles era, there have been so many other areas of growth that always make me proud to be part of this club.
We're one of the frontrunners in the women's game in terms of sustainable growth across the club. Now it's about continuing to improve on the pitch and taking that next step to win trophies more consistently.
Could you imagine yourself playing an individual sport like golf or tennis rather than a team sport?
I can't imagine not doing a team sport when you consider everything that comes with that. I played plenty of individual sports growing up but, in the end, football was my calling. There's such a great dynamic when you're part of a team – when you can do things for others and want to be the best, not only for yourself.
But I find individual sports so fascinating. When you watch track and field or cycling, it's so different to a team sport. We're surrounded by a lot of people all the time, but when you're an individual athlete it's kind of all on you. I definitely appreciate the contrast in how athletes motivate themselves outside of a collective setting and I think we can learn from that as a team, too.
I suppose we get a sense of how that feels when we're rehabbing an injury, which can be quite isolating at times. That definitely brings a slightly different mindset when you end up detached from the team unit. But even if there are elements of rehab that have to be individual, you still always have your teammates checking in on you. Sometimes only one player will be out injured, or sometimes there's a whole group of you going through it together.
I think an important element of leadership is making sure I'm aware of how players are feeling during that process and how we can keep them connected, even when they're not on the pitch. It can be hard, but it's so vital to bridge that gap.
There's a whole team behind the team at Arsenal: the medical team and coaches. What different dynamic do the non- footballers bring to the dressing room?
There are so many people moving in different areas who combine to make us Arsenal Women. From the media team to our performance team, medics and analysts to our coaches and the technical team – we have all these departments now because of how much the game has progressed.
That can bring challenges, of course, because it means so many people with different areas of expertise. Combining everyone is the ultimate aim – making all those departments run as smoothly as possible while remaining connected to each other. Having the same end goal is what unites us and helps us perform at the highest level, on and off the pitch.
Can you think of a time when the team has been there for you at a difficult moment?
Countless times. Injuries are the obvious one: when you're on the sidelines but you're surrounded by good people and good friends who turn up for you. I've been lucky to experience that on the occasions where I've been injured and it's a really special feeling.
This wasn't any different a few months ago when I was injured in last season's Champions League quarter-final. I had players checking in, looking out for me and supporting me even though they had everything else going on. It's always a lovely reminder that my teammates and friends are there for me, for sure.
What's the best example of togetherness with the supporters you can remember?
There are just so many examples. I honestly think every game at Emirates Stadium now has that special feeling. You immediately feel that togetherness the moment you walk out of the tunnel, in front of Arsenal fans, in north London, as everyone sings "North London Forever". We know the supporters have our backs the whole time.
There are times when the support naturally can't be as loud as a sold-out Emirates Stadium and we can still feel that underlying support at every game. But when our matches at the Emirates are becoming more and more frequent, the sheer vastness of the occasion is impossible to ignore. We really got a taste for that support last season and against Liverpool, and we can't wait to see more huge crowds moving forward. It definitely makes me feel a part of something – something that's bigger than myself. That, to me, is what makes Arsenal so special.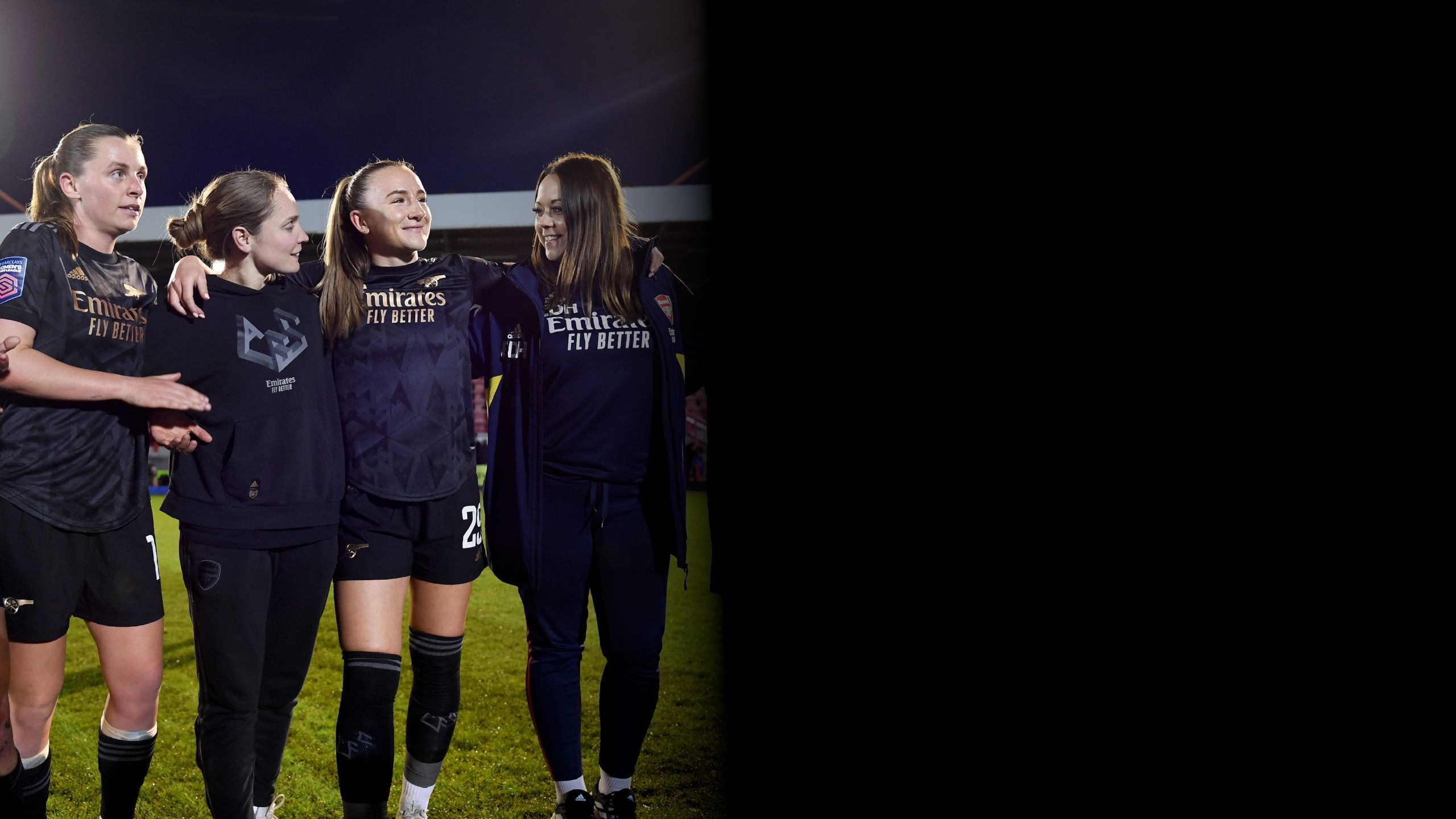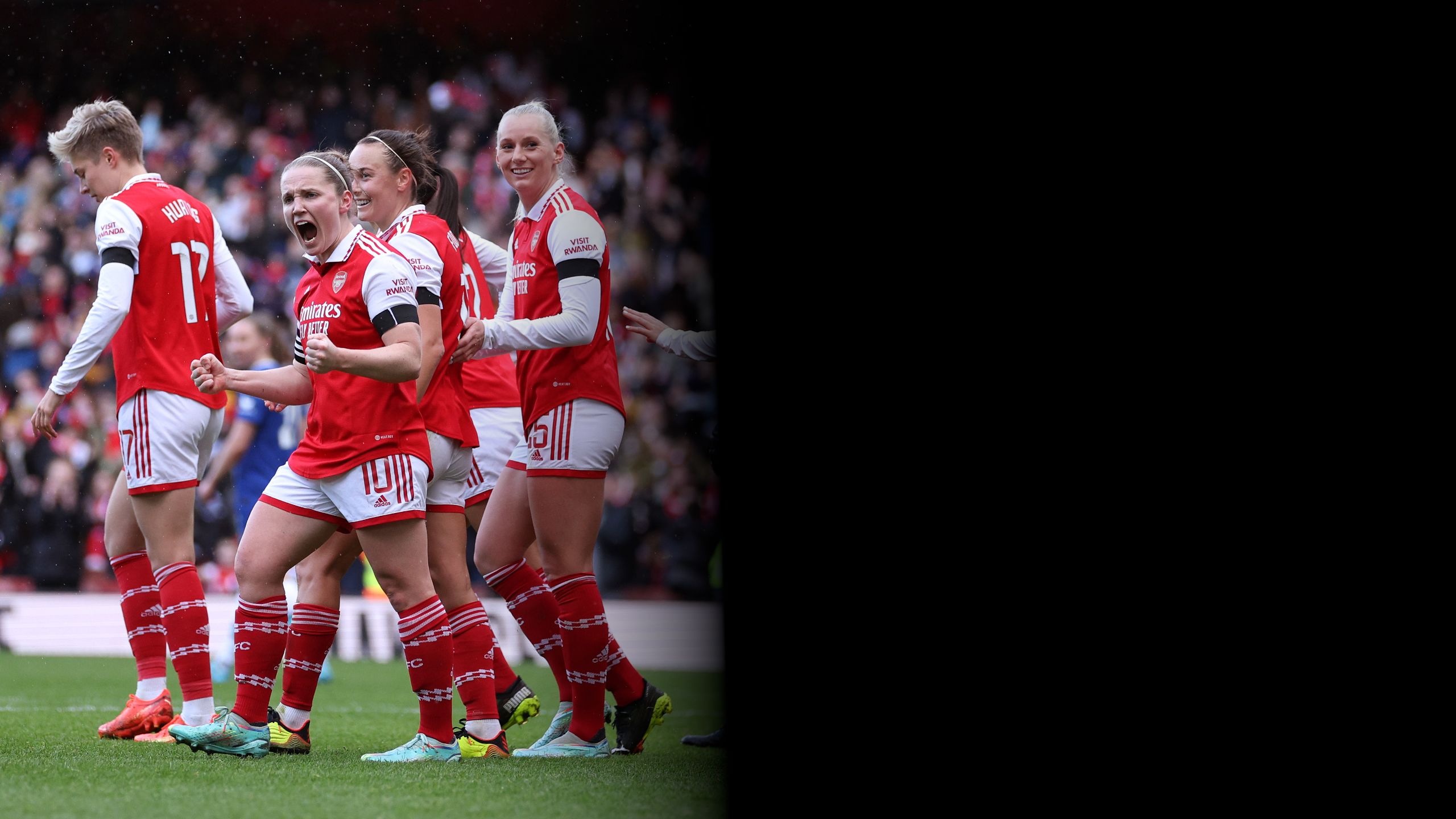 "There's such a great dynamic when you're part of a team – when you can do things for others, not only for yourself"