Vieira: How I settled into
life in London
The Portuguese midfielder speaks about the connections he's made with his teammates, management and our supporters, and what makes him tick off the field.
When Porto were dominating the Primeira Liga throughout the early 2010s, winning back-to-back titles in 2011, 2012, and 2013, a young Fabio Vieira had his eyes set on one prize - the Dragoes first team. For Fabio, the focus was just football.
After joining the club's youth setup at the age of eight, Vieira went on to graduate to Porto B in 2019 by way of a 2015/16 loan spell at Padroense, before making the step up to the top, where he never looked out of place, despite his youth.
The left-footed creative midfielder racked up 14 assists – including two hat-tricks – and six goals in 27 Primeira Liga appearances. He was also named Primeira Liga Midfielder of the Month for April 2022 as he continued his rapid rise. He won the UEFA Youth League in 2019 and subsequently quickly became a regular in the Porto team, and scored in the Champions League group stage in 2020/21.
"It was a dream for me because I always dreamed to be on top and play for my team," he explained. "I was very happy there. I won titles and was very grateful.
"I remember always watching Cristiano Ronaldo playing when I was young. Not just for me, but for a lot of people in the world, he always worked hard to win everything he won. He's an inspiration for everyone."
Gratitude is a trait Fabio continues to display to this day, perhaps for no-one more than Gabriel Martinelli, his closest friend at Arsenal.
"He's a great guy," Fabio said. "I've said in some interviews that I like him as a person. He has a great heart and is very humble. From the first day, we had a great connection and I'm sure he's a friend for life."
Arriving at the club ahead of the beginning of last season, all of Fabio's teammates have helped him settle in so he can play his best football. It didn't take him long to make a positive impression, as he won last season's September Goal of the Month award with a stunning long-range strike in our 3-0 win at Brentford.
"The Portuguese-speaking players were very important for me in the beginning because the language is very different and they helped me a lot," he added. "I have everyone as a friend. We have a great group, great spirit and from the first day I've felt very welcome.
"I have some good friends here. Sometimes when I'm alone I spend time with Martinelli by going to the shops or to London. I see him as family. He's my friend but I see him as a brother. He's a good guy for me."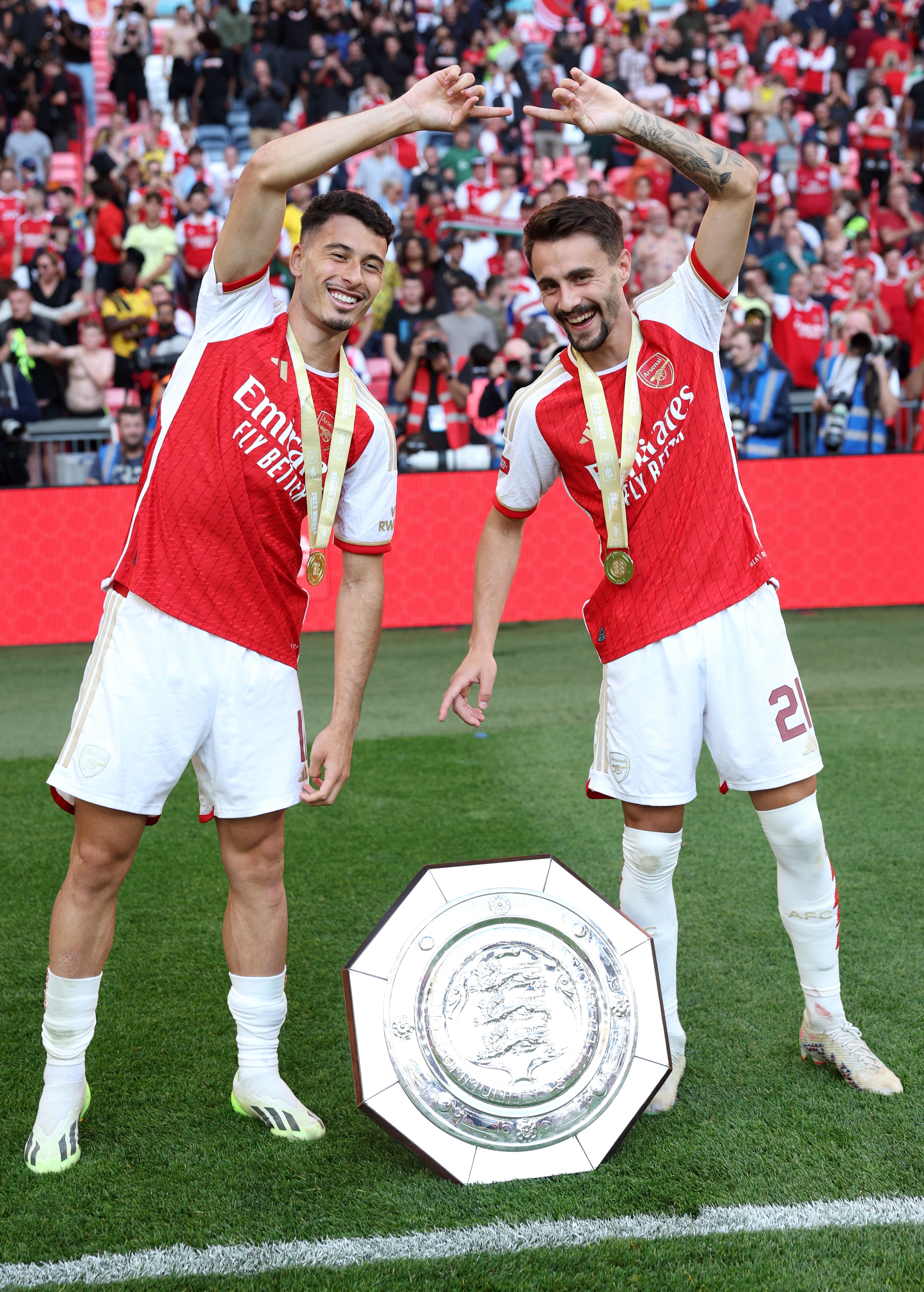 "The Portuguese-speaking players were very important for me in the beginning because the language is very different"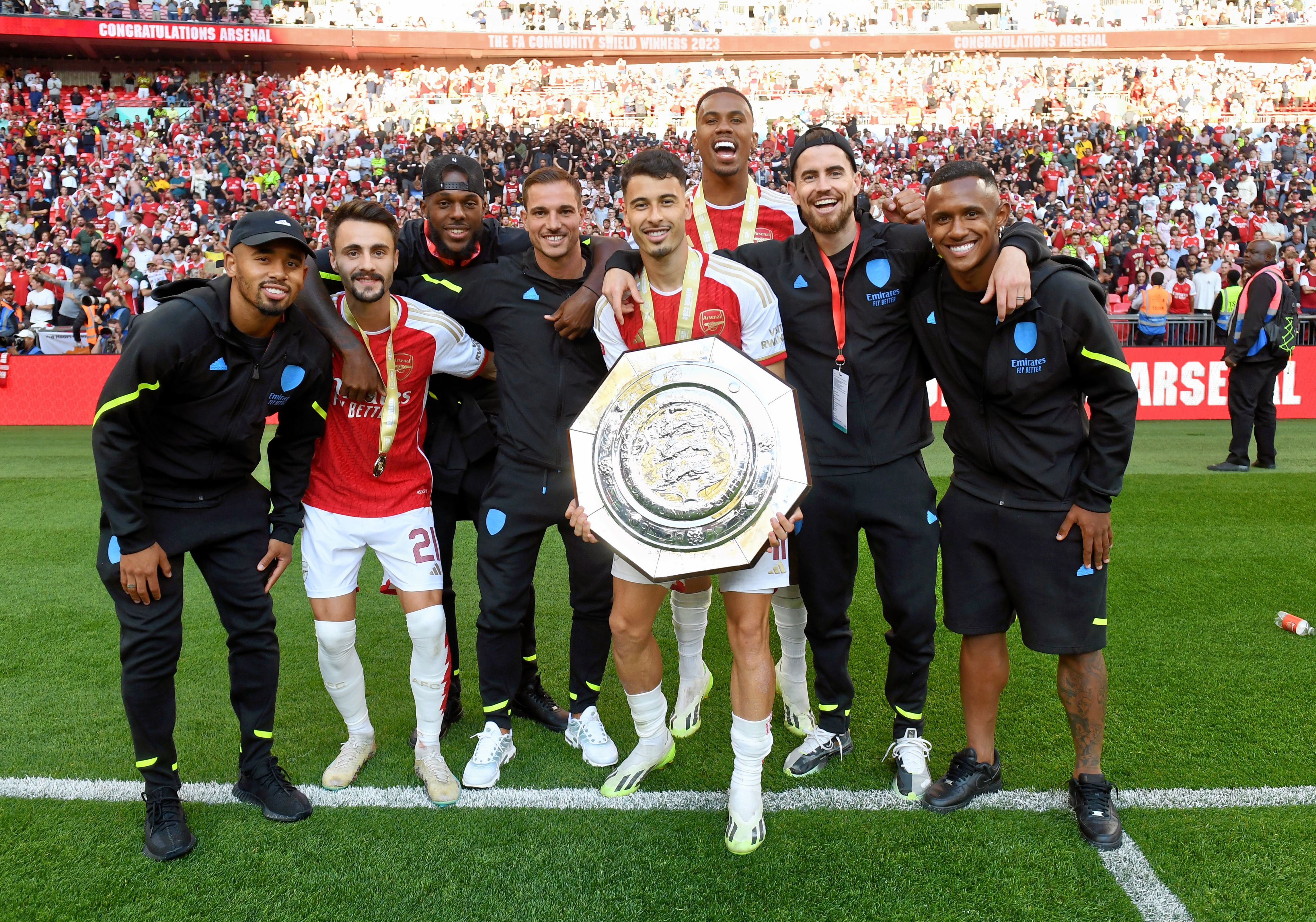 Of course, for the team to gel, it takes everyone, from a variety of different backgrounds and cultures, coming together, and it's that togetherness that has been integral to our success, in no small part due to the support from Mikel Arteta and his coaching staff.
"The spirit, everyone needs to push together for the same side," Fabio explained. "The chemistry between us on the pitch, you need to build this in training. They're the most important things in the team.
"Mikel as a coach, he gives to us all the information we need to be able to compete to win every single game. When you have a coach with these qualities, it's easier for you on the pitch because everyone understands him and makes things better.
"From the first day when I came to Arsenal, he welcomed me very well and he's always there to help you and all the players in the same way. Everyone understands what he wants from the game. He's a good coach.
"I have a good relationship with all of the coaching staff. They are very good people. They like him, they like me, I like them. We have a good connection which is important when you are new in the club. I like everyone."
"From the moment I signed at Arsenal, I've heard from players and staff that the team and supporters are very close"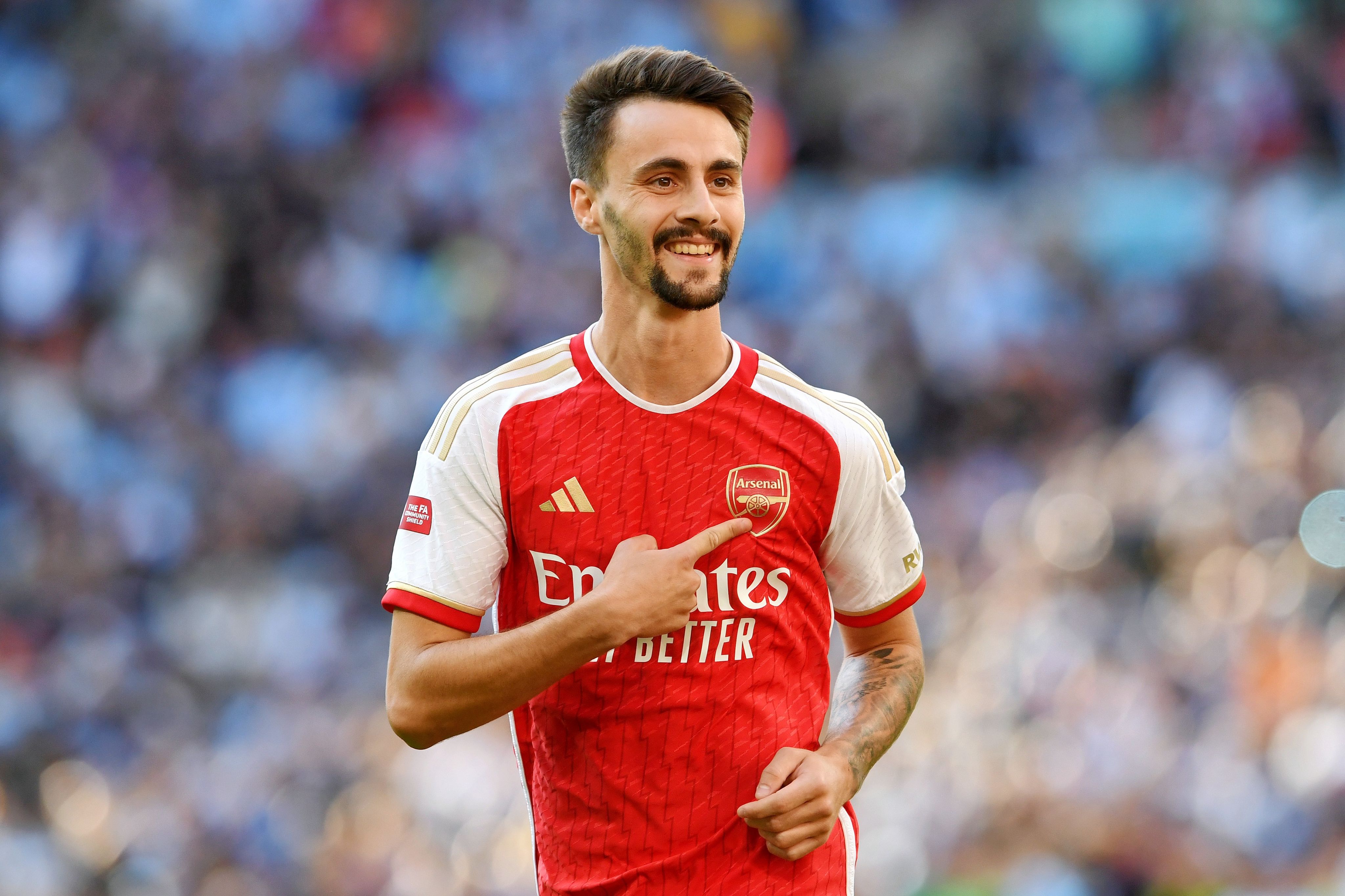 But it's not just about the people he interacts with at London Colney on a daily basis. The Arsenal supporters have made Fabio feel welcome at Emirates Stadium as he gets them off their seats with moments of magic like that sumptuous delivery for Eddie Nketiah against Fulham earlier this season.
After coming off of the bench in the second half when we were 1-0 down, Fabio won the penalty scored by Bukayo Saka before putting the ball on a plate for Eddie to give us the lead.
"From the moment I signed at Arsenal, I've heard from players and staff that the team and supporters are very close," he said. "They're always there to support you. The supporters in general need to be there for you in the bad moments because this makes our team better. Everyone needs to be on the same side and push for the same side. When you have all of this, it's much better.
"Here we have a lot of big teams with a lot of qualities. It's very difficult to compete with them. When you are here one or two years and start to play and learn and understand everything, things will be better."
As far as free time goes, Fabio understands the importance of taking time away from football to unwind and relax with family and friends.
"Sometimes we go out and spend time together," he said. "It's important as well because you can't be always focused just on football and you need to spend your time with friends and relax.
"I just live here with my girlfriend but it's easy for my family to come here or I go to Portugal. It's two hours on the plane and they are always here to support me and be here with me and my girlfriend. You need your family close to you."
With a baby on the way, much of that free time is about to change.
"I'm very excited," he said, on becoming a father. "There are a few months left so everything is ready for him and I can't wait to meet him. He's my life."