Tomiyasu's dressing room differences
The environment and atmosphere of a Premier League club's dressing room can take some getting used to, especially if your upbringing in the sport is from a very different background.
But adapting to life abroad, and assimilating into a team setup is one of the things that Takehiro Tomiyasu says he loves about being a footballer.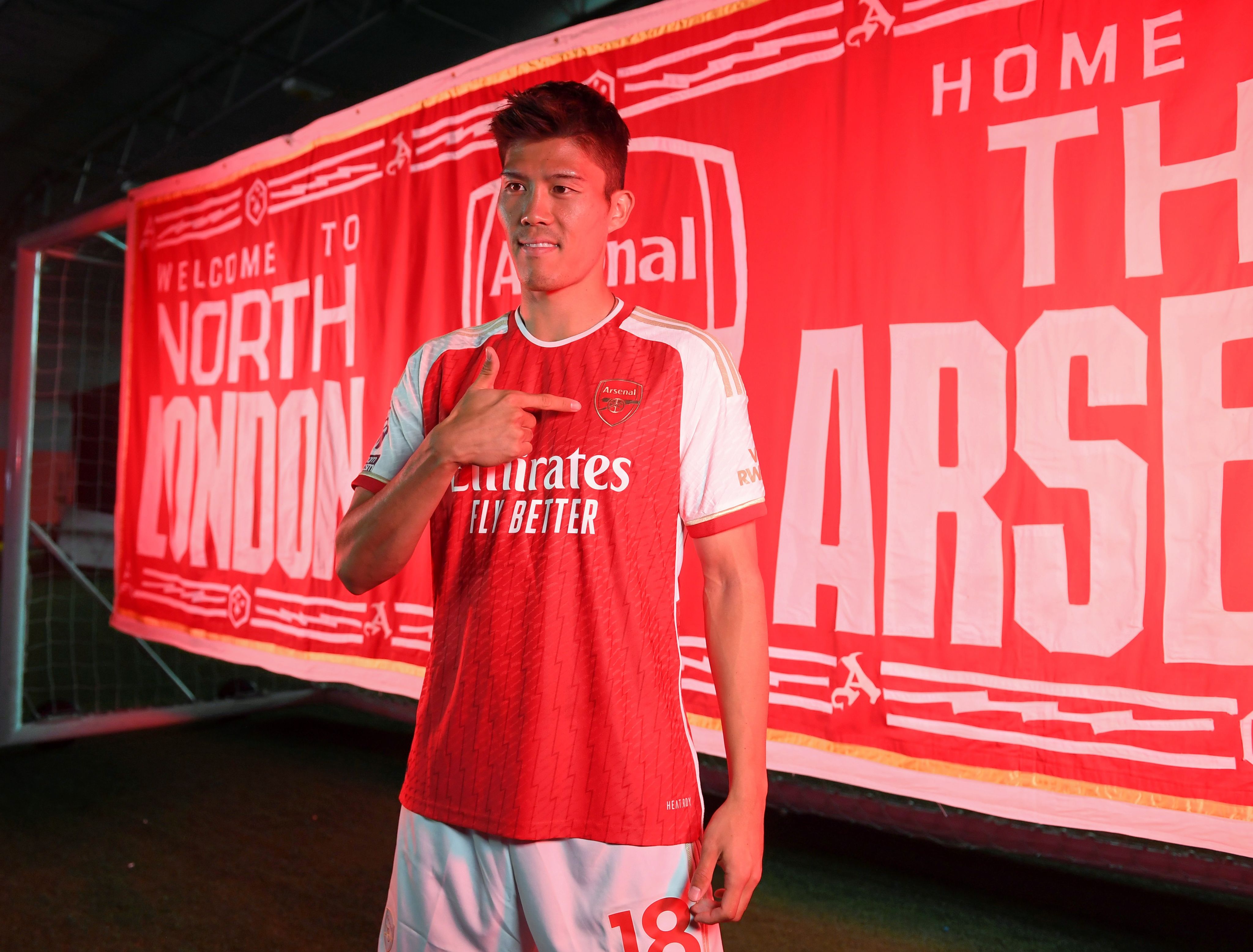 Takehiro Tomiyasu's career to date has taken him from Japan, to Belgium, then Italy before arriving in England.
So although he's still only 24 years old, the full-back has plenty of experience in adapting to different cultures, changing rooms, and team dynamics.
He's taken it all in his stride, with the minimum of fuss - just how he faces challenges on the pitch, and he says that learning to fit into a new environment is 'part of the job'.
But still, as the only player from his continent in the squad, Tomi has had to adapt more than most to the expectations and conventions of fitting into a team in English football.
Being a team player though, and having the support of teammates, has become second nature. It's something he's known virtually all his life.
"The first time I was ever part of a team was when I was four or five," he begins. "It was at my school, even before elementary school, like a kindergarten, and there they had a football club, and that's where I started. That was the first time I had played football and I've basically been part of teams ever since."
So as a future Japan international did he stand out among his peers even then, during those early days?
"No, no, I was not special at all!" he says laughing. "I was not special when I was younger. I'm not just being humble, if you like you can ask my teammates from the time and they will tell you! But I enjoyed playing, that's why I did it, not because I thought I was especially good or anything.
"I never played any other sports, only ever football. That was what I loved. We were all good friends in the team as well, because obviously we were at the same school, so we knew each other well.
"I'm still in touch with some of them. In fact my best friend back in Japan is someone I grew up with at school and played football with. We were at the same academy from the age of 13 to 17, we played as teammates and we have been best friends ever since. He doesn't play anymore though."
As Tomi grew and progressed through his school team age groups, his influence steadily increased too.
He admits he has never been the most vocal player either on or off the pitch, but in Japan, other qualities are more important when it comes to choosing leaders.
"In my academy teams I was usually the captain," he explains. "I was not the loudest player in the team, I would never have said that, but to be honest in Japan, you do not have to be the loudest player to be captain.
"If you do very well on the pitch, and if you are a good person off the pitch as well, that is more important, and they will have respect for you. That's when you can be the captain, it's done on respect in that way, rather than leadership and being loud."
At the age of 19, just two years after turning professional, Tomi left Japan for Belgian team Sint-Truiden in early 2018. After recovering from injury, he soon became an established player in the side. That, in turn, led to a move to Serie A side Bologna the following year, and he quickly excelled in Italy. After just two years at Bologna, Mikel Arteta brought him to north London at the start of the 2021/22 season.
Now with more than two years under his belt here, and more than 50 appearances to his name, he says he is very settled to life in London, and enjoys the feeling of comradery in the Gunners dressing room.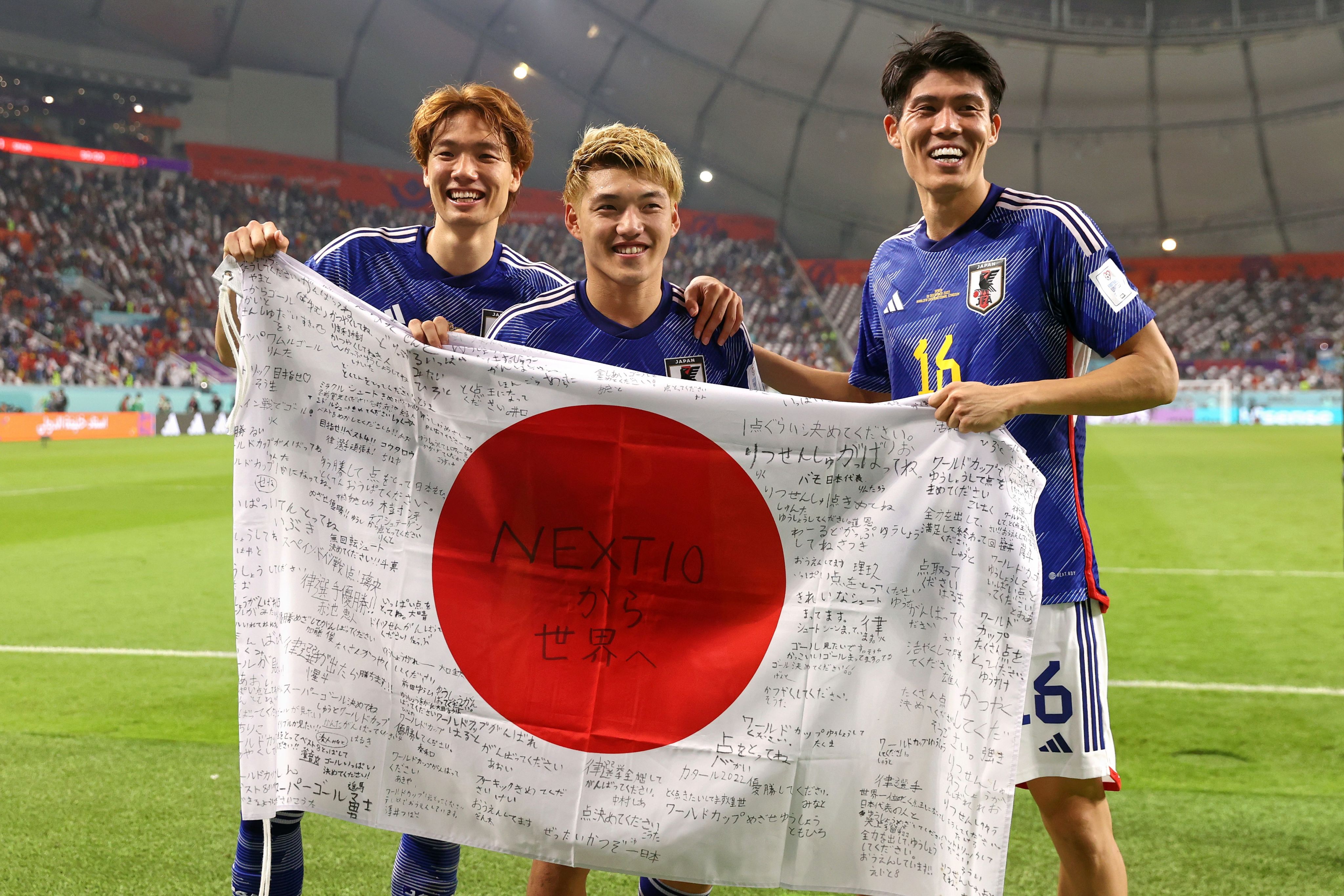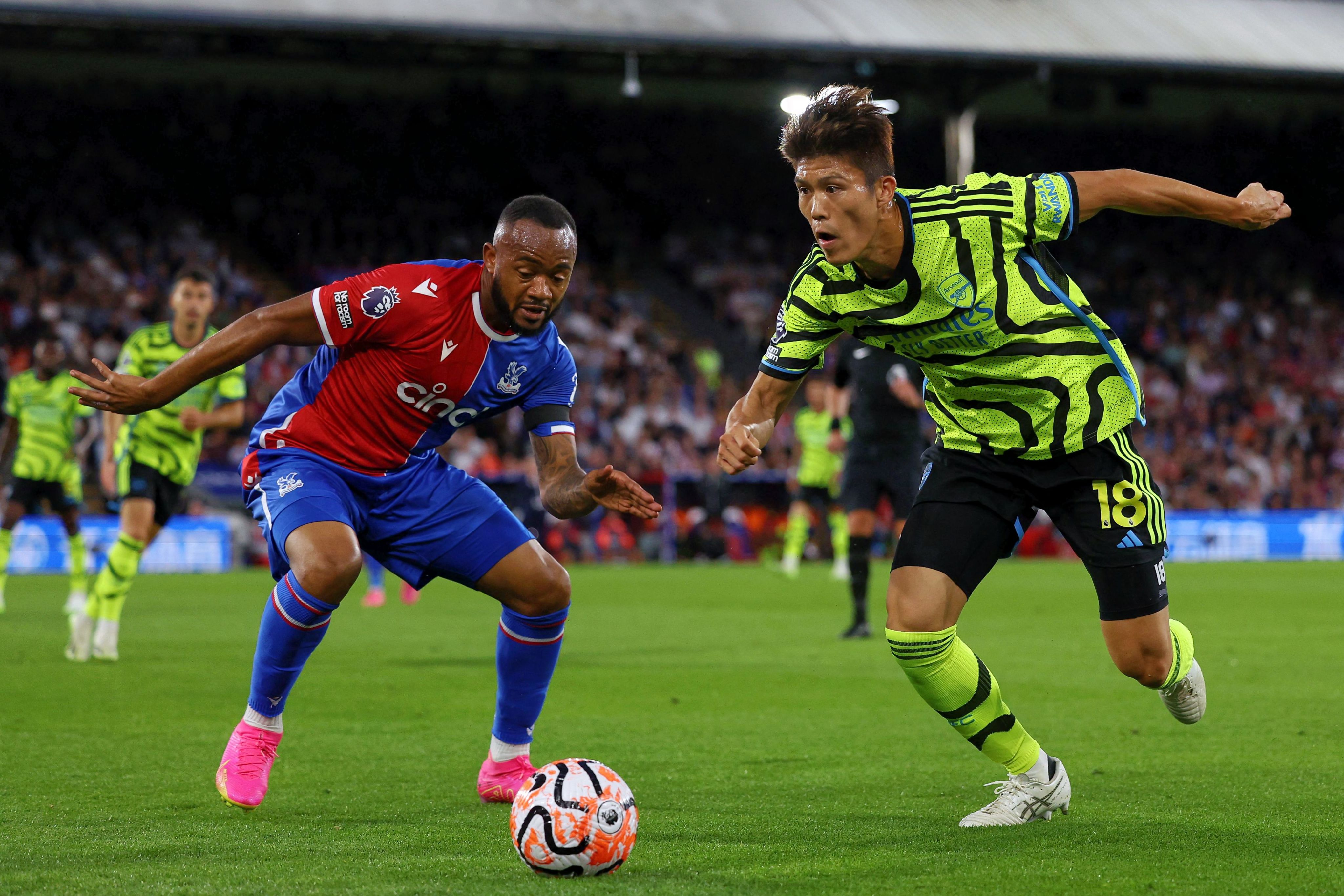 I obviously feel a difference between myself and the other players who are from Europe. but I'm here in the UK, so it's on me to adapt and fit my environment.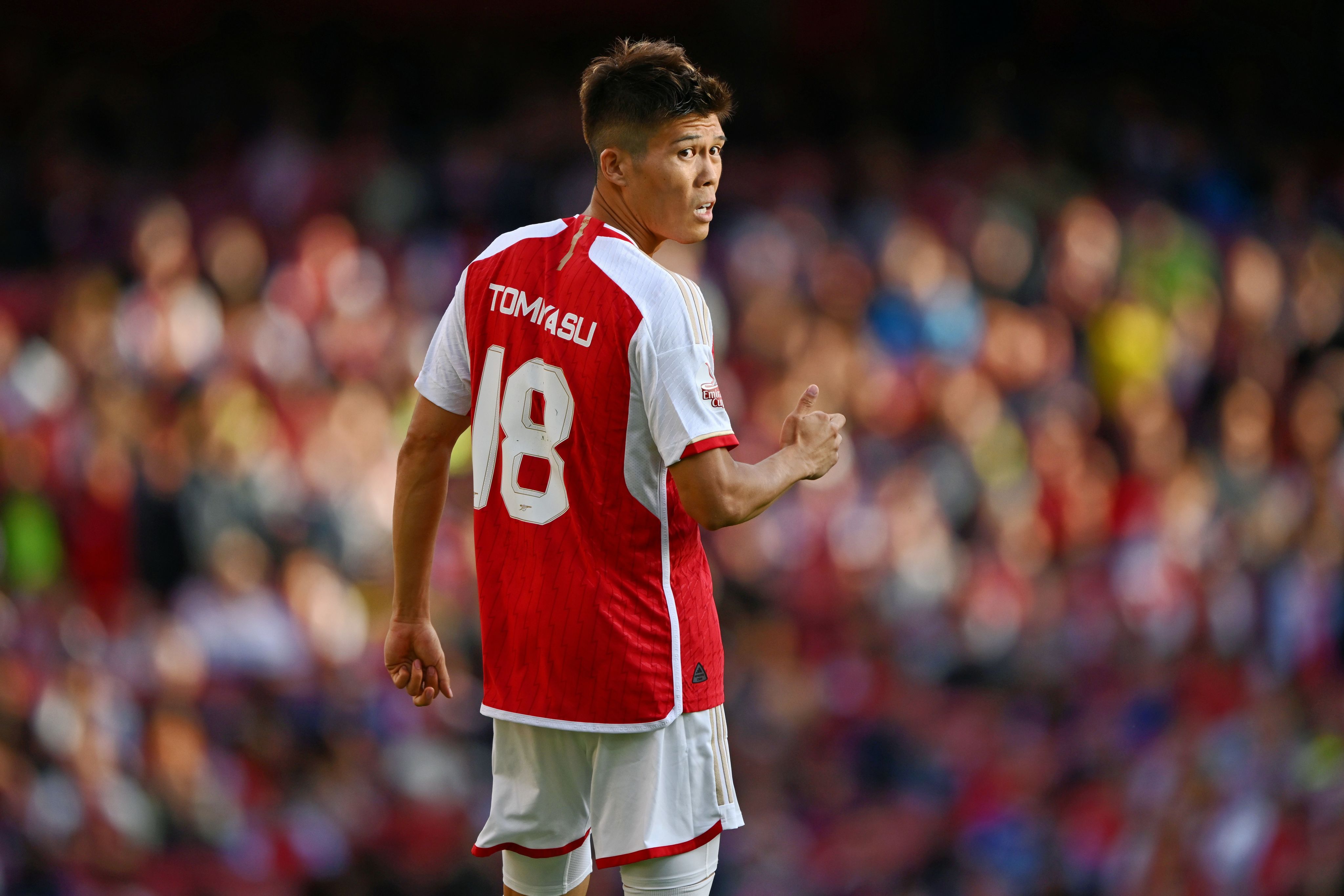 "I think our relationship between all the players is very good," he smiles. "There are a lot of young players, a lot of players around the same age, and you can really feel that we are together as one team. Not just the players but the coaching staff as well. We are like a family, and everyone is quite close."
And that's despite the many different nationalities in the current squad. In fact, there are players from 18 different countries in the first-team dressing room, with a wide range of experience in the group.
Tomi believes this diversity is a particular strength of the team, and can bring players together, as long as the environment and culture are right.
"It's important in any team," he says, "but first of all you need to respect the other players, other people who are different nationalities or from a different culture. First you need to respect that and you need to know what other people want and also you need to know their personalities, their character and what they expect from you. When you do that, then everybody can get on, because you learn more about them.
"There is a big difference for me," he continues. "Obviously between the European countries, there is maybe less difference between maybe Spain and Portugal than there is with Asian countries of course. Maybe there is a big difference, but for me I can't see them especially.
"But for me I obviously feel a difference between myself and the other players who are from Europe. But, you know, I'm here in the UK, so it's on me to adapt and fit my environment. I came here to play football, so that's why I need to adapt. It's not for the others to adapt.
"There are some things different for me playing over here, schedules, meal times, and so on, but I already got used to adapting to something when I was in Belgium, and then of course I played in Italy.
"Also I think that Japanese people are generally good at adapting to a new environment, and that goes for me. It's part of the job of being a footballer. I haven't found it so difficult being here in UK."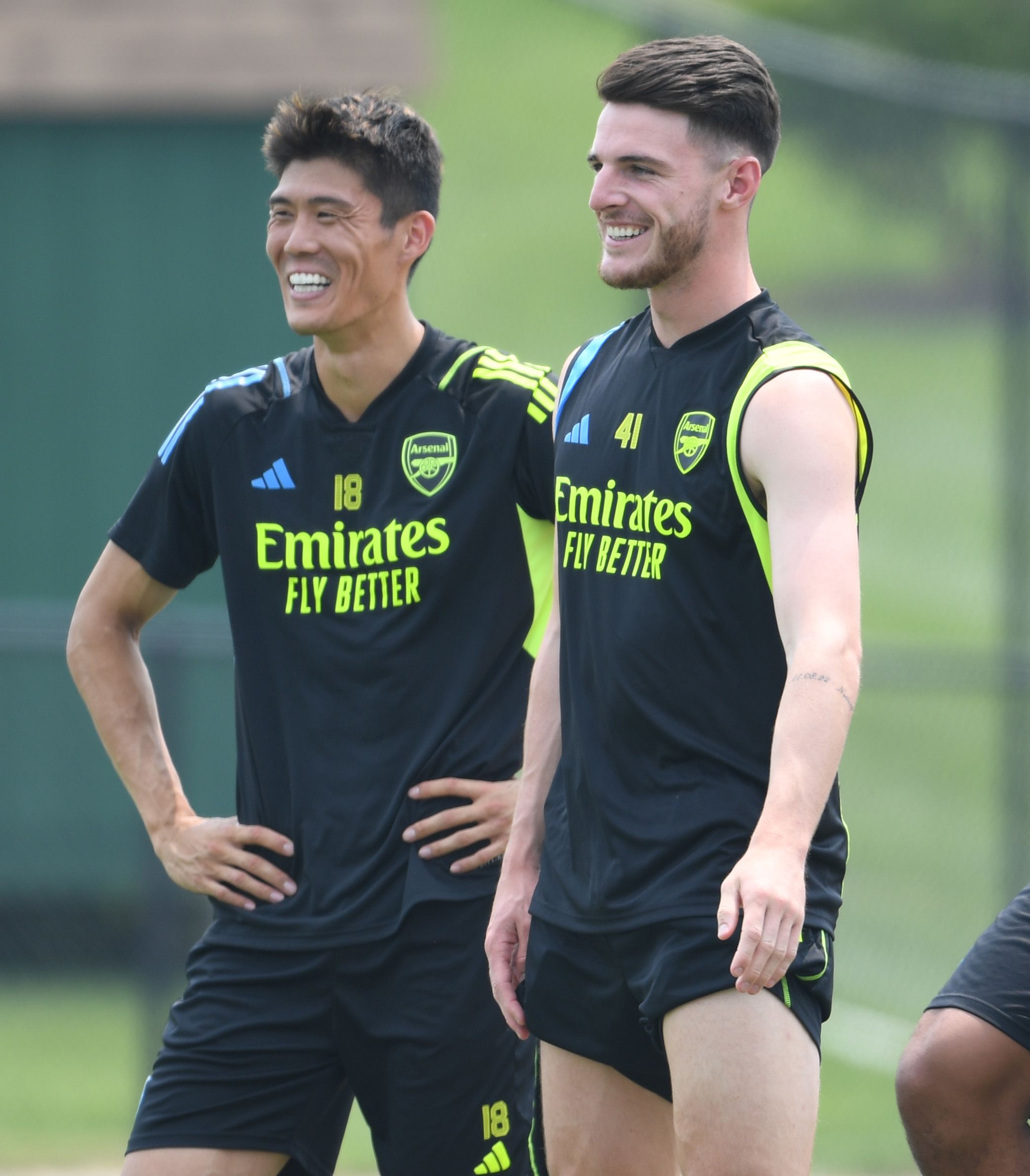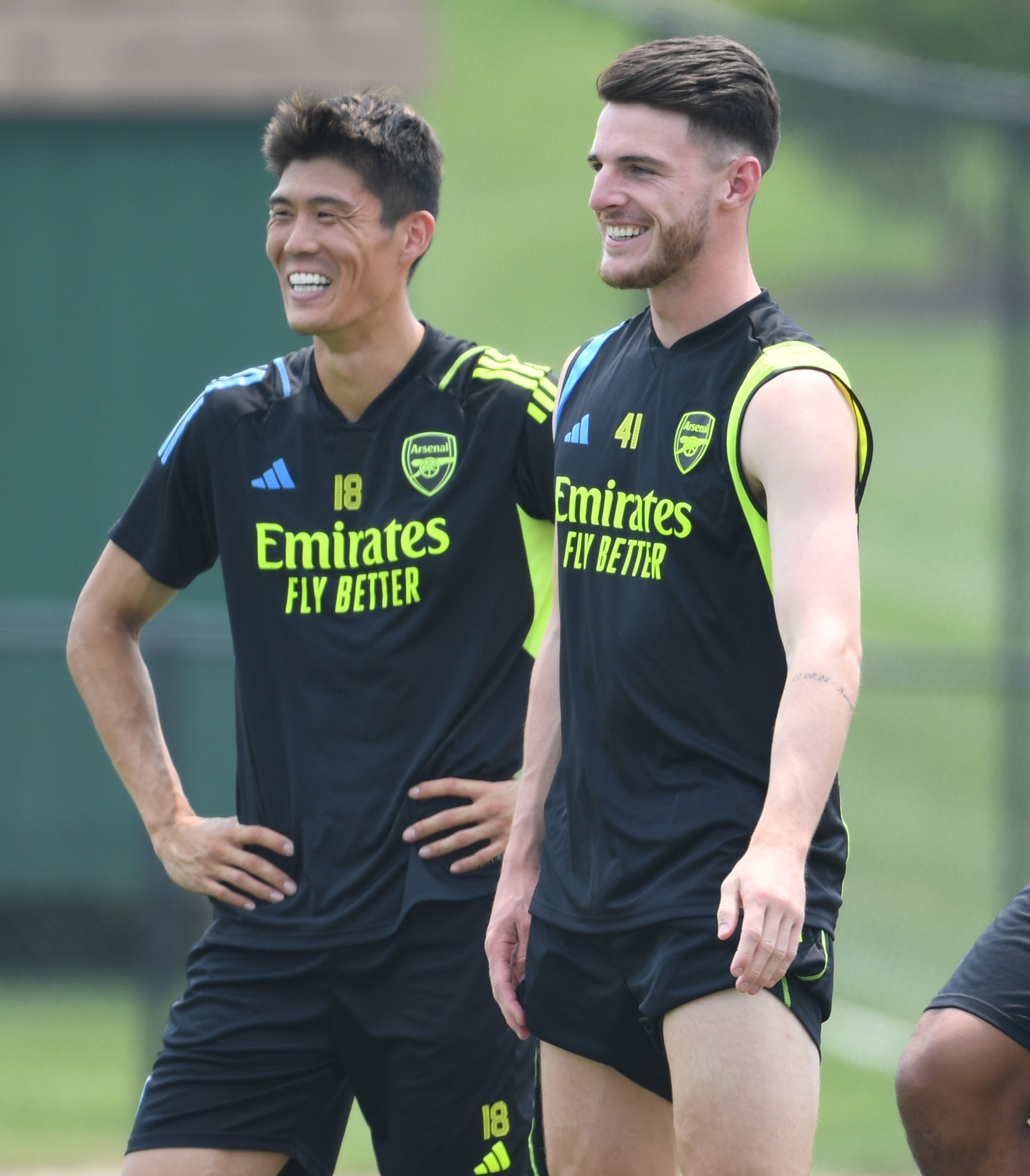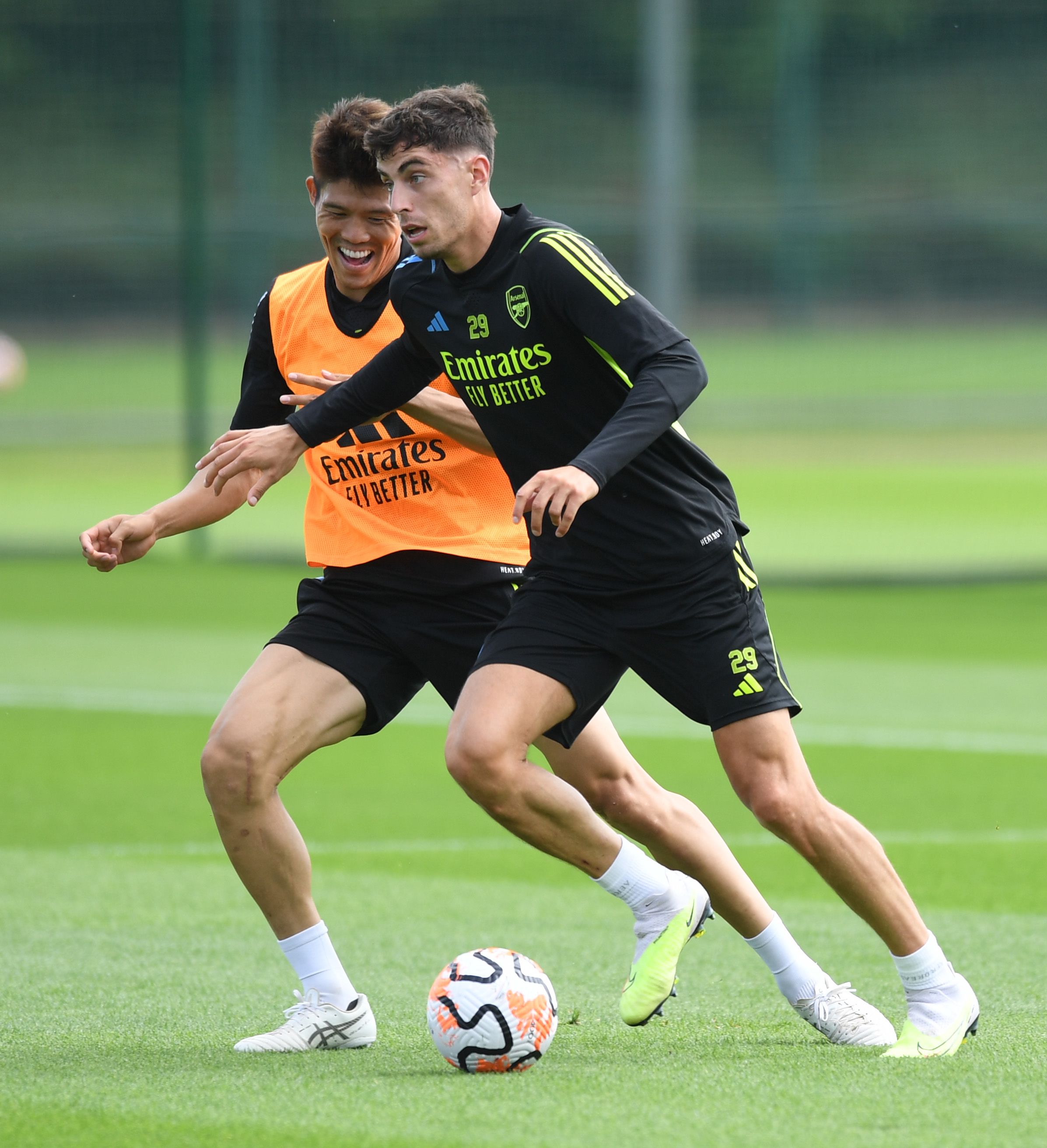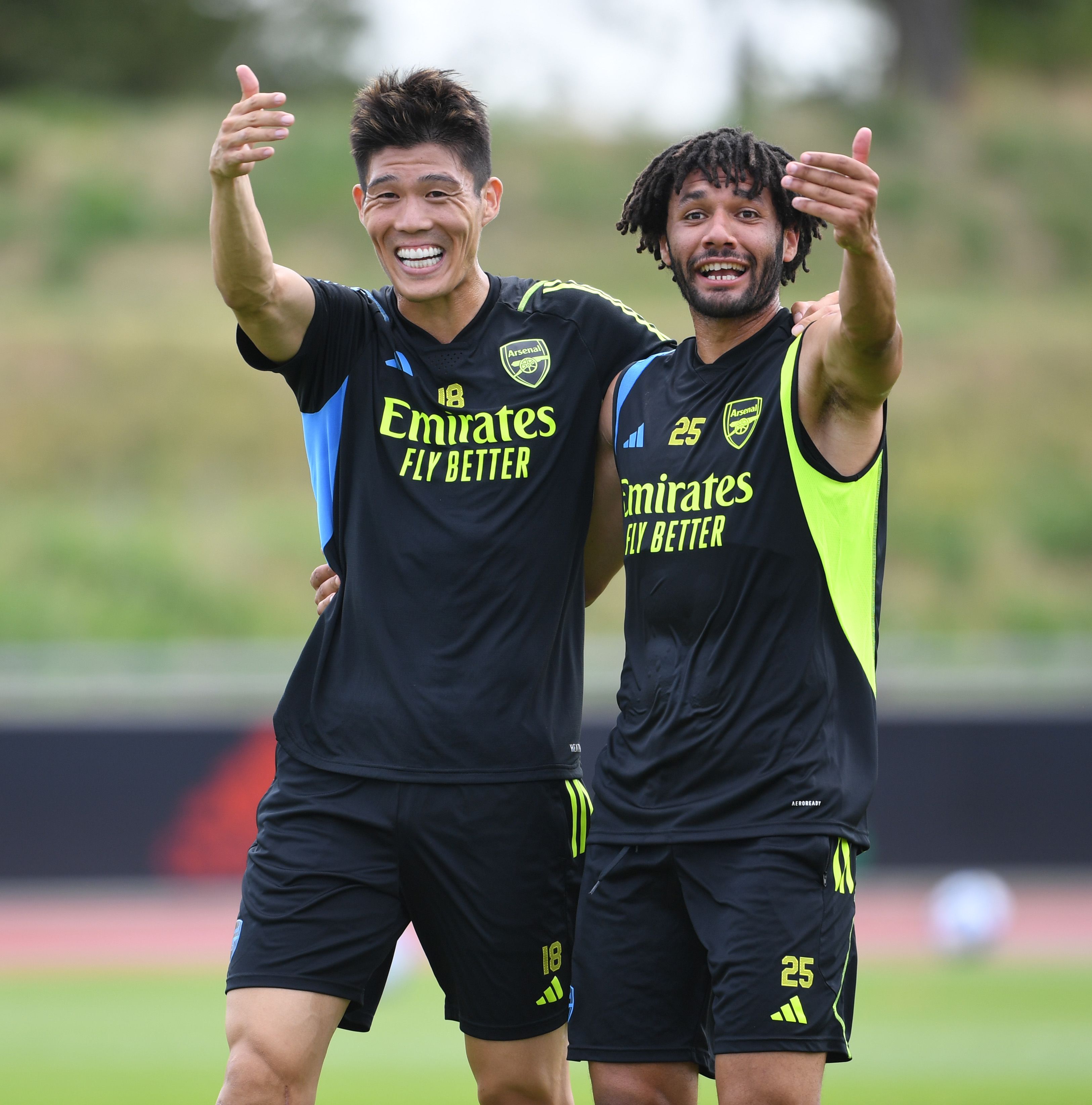 So who is Tomi especially close to in the current team?
"Maybe William Saliba, but to be honest I don't speak a lot anyway!" he says laughing. "That's nothing to do with the environment here, it's just the way I am. In fact I probably speak more in the Arsenal dressing room than I do when I'm with the Japan national team! I'm not the rowdiest person, and they would say that in the national team as well. But it's good, I feel at home. I have a few Japanese friends in London too, so I have a lot of people I see.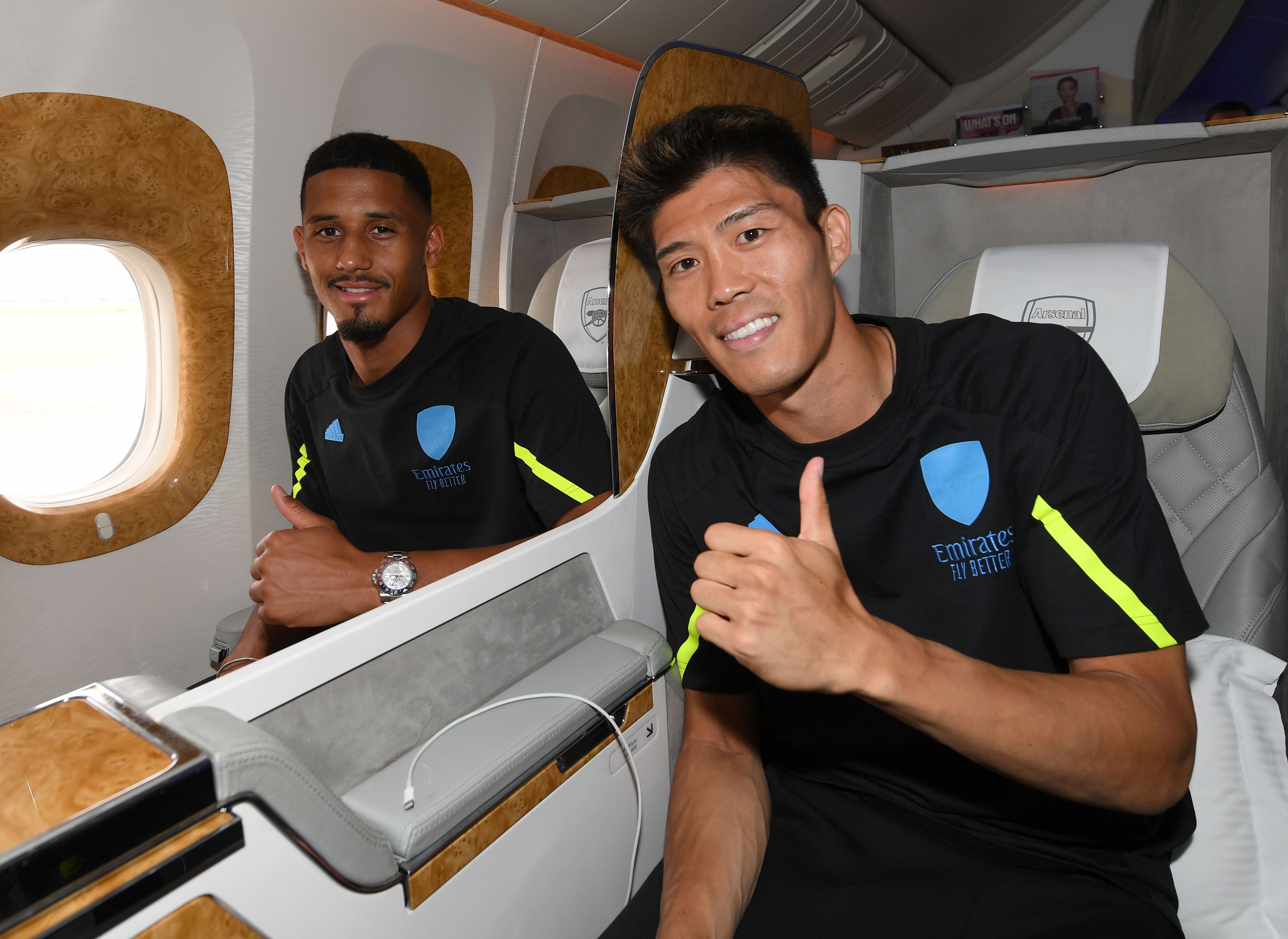 "I haven't really asked the others about places to go in London or things like that, but that's because I don't go out that much anyway.
"On the coaching staff, if I had to say one person it would be Carlos Cuesta. He speaks a lot with the defenders, so I spend a lot of time with him at the training ground. But all of the coaching team, and the medical team as well, are really helpful and welcoming to me."
So it's clear that Tomi feels settled in north London, and has adapted without having to compromise his own characteristics and personal qualities in the process.
And as a vital part of the Japan national team, he is still very much in touch with his homeland too. So how would the defender describe the differences between life as part of the Arsenal team dynamic, compared to what he grew up with in Japan?
"There are many differences!" he smiles. "It's difficult to explain how – but it's different! I'm not saying one is better or one is worse, but if you were in the Arsenal changing room, and then the Japan changing room, you would know it's very different! To give you one example, our dressing room before a game with the national team is quiet. There is no music playing or anything like that.
"Maybe some of the players have music playing in their earphones, but nothing on speakers. It's more to do with individual preparation and focus. You focus on yourself and what you have got to do, and then that helps the team.
"Obviously we all play for the team, but at that moment, it's more about individual preparation and giving everyone space, I'd say that's a big difference between the Premier League and in Japan."