Tales from the Invincibles
MARTIN KEOWN
A fiercely competitive, resolute and consummate defender, whose Arsenal career spanned three different decades, Martin Keown was the most experienced member of the Invincibles squad, with more than 400 appearances to his name going into the season.
The indomitable England defender epitomised the fighting spirit within the team, relishing the duels and physical nature of the Premier League, and instilling those qualities in the rest of the squad.
Known for his pace, positioning and defensive discipline, Martin was a regular in the matchday squad when fit, his presence proving especially crucial in the early- season wins over Everton, Manchester City and Newcastle United.
A product of our youth team, this season was to be Martin's swansong at the club. He left after picking up his third league championship winner's medal – his 10th honour with the club.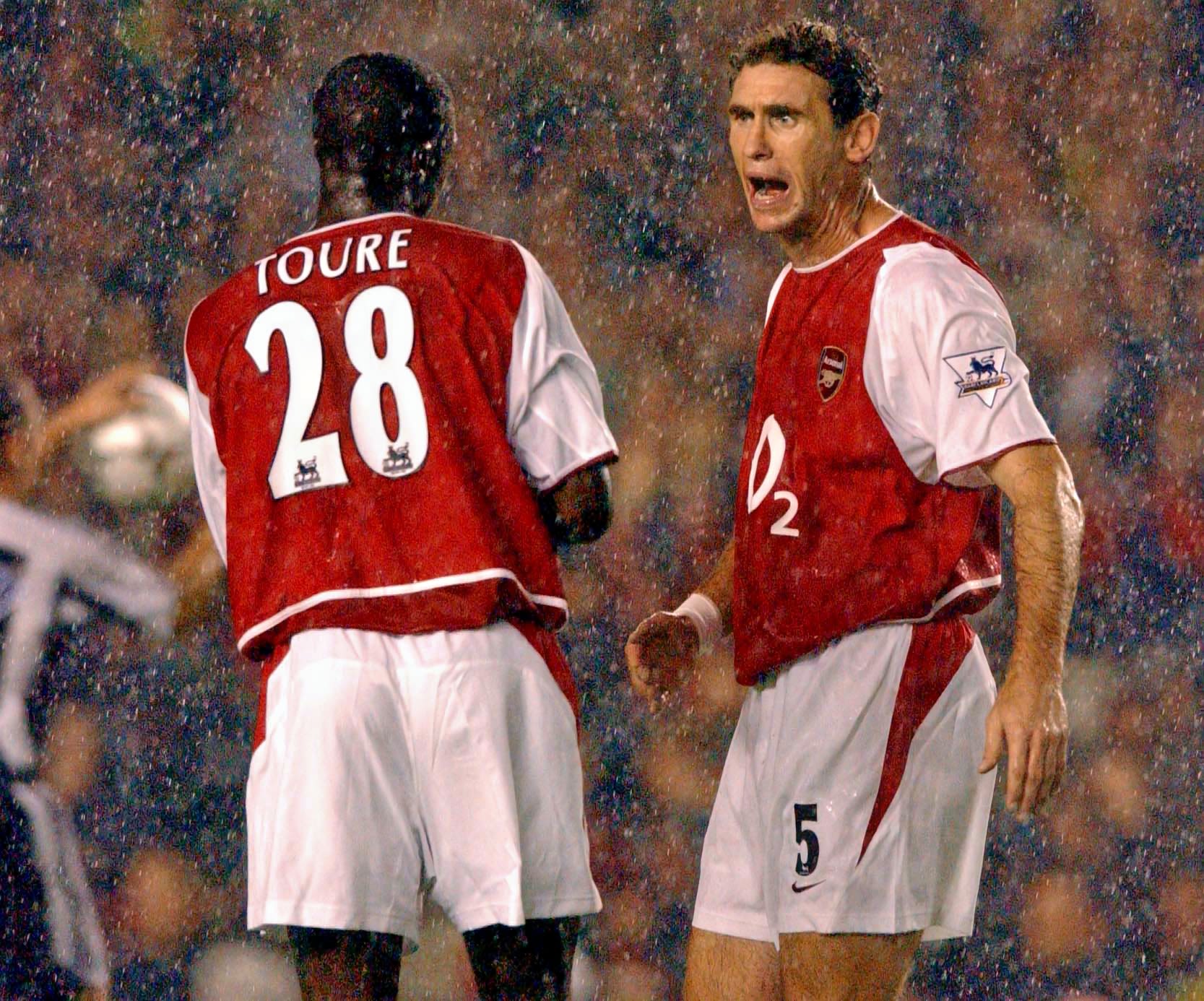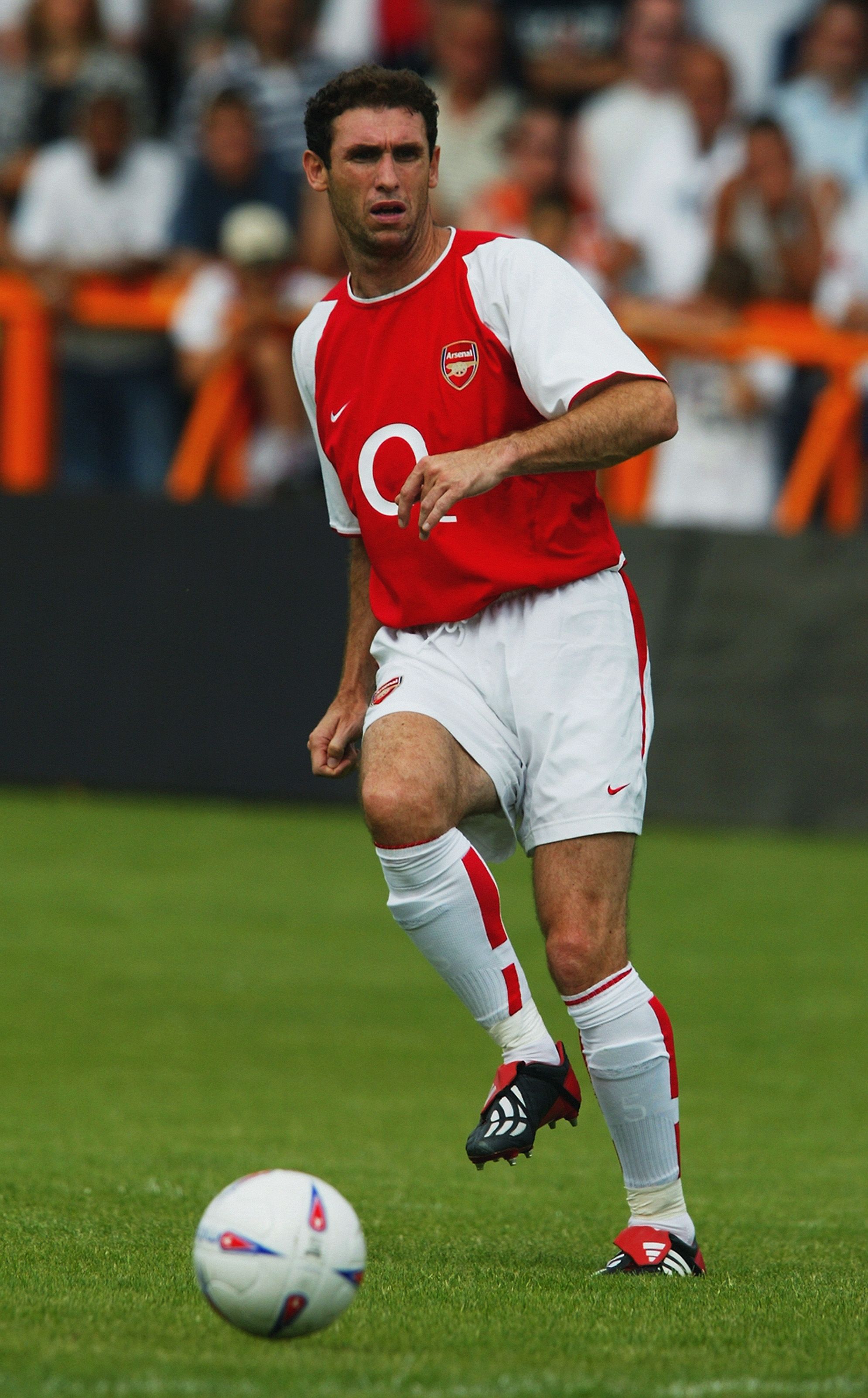 You were the senior member of the squad going into this season, what did the manager say about your role?
When Sol Campbell arrived, which was a couple of years earlier in 2001, the manager spoke to myself and Tony Adams and said that Sol would play, and us two would share the games alongside him. But then when we saw Sol behind everyone in the first run we did in pre-season we thought that might have to change!
But yes, my role had been changing for a couple of years before that, and the manager would have to pick and choose our games because me and Tony were both picking up injuries by then.
having won titles previously, did you look around the squad in 2003 and think it was ready to achieve something special?
Yes, these players had come in as young men, but now they were becoming leaders. You could see the fire in their eyes. Patrick, Thierry, all of them had an energy and they were now leaders. So it wasn't about me setting an example, by now I was trying to stay at their level. I was 37, and I didn't want to let them down in any way.
They were playing with a drive and an edge, added to the quality they had. In fact, I look back and look at that team and I think it should have won the Champions League and it should have won the FA Cup. Going unbeaten is a very fond memory for us now, but at that time we knew we should have achieved much more.
I don't want to put a dampener on it, but we were such a group of winners, we demanded more. I think the group of 1998 should have done better in the Champions League too, but playing at Wembley didn't help.
A major moment in the season was undoubtedly the 'Battle of Old Trafford'. The image of you celebrating RUUD VAN NISTELROOY'S PENALTY miss is iconic. What are your thoughts, 20 years on?
It's interesting that people remember me for that moment more than any of my headers or tackles isn't it! Or even any of the beautiful football the team was playing at the time, we seem to be remembered for this instead.
And honestly, even 20 years down the line, there is not a week that goes by where I don't get asked about it. It's remarkable really. It gets mentioned all the time, especially if I'm in Manchester doing media work. But when I look back on it myself, I think it says a lot about the spirit of that group and about how tight we were.
Whenever that team went to Old Trafford, we did it with relish. There was such an aura around Manchester United then, and us as well, but we always knew that nobody else would do us a favour at Old Trafford. Every other team seemed to crumble at Old Trafford, but we were never going to do that. In fact, we saw it as an opportunity to show we were better than them. I think I won there five times during my career, at a time when some teams couldn't even win a free-kick there. So our mindset was we were going into the lion's den, and we needed all the help we could get.
I felt that Ruud van Nistelrooy – and I've watched the challenge back this week – leaves all sorts on Patrick. Everyone who's played the game knows what he's doing. He's put his knee into Patrick's back, the referee has not read it. Patrick flicks a leg out, doesn't make contact, and Van Nistelrooy feigns injury. He was always a player we felt we couldn't trust. So now we were incensed.
We knew it would be like the Alamo. I didn't want to be the person who let the group down, and then I gave the penalty away, which I think was harsh. So when he missed the penalty, we just gave him it. Maybe people think it's playground stuff, but we didn't think their player was acting in a fair way. Maybe what we did wasn't fair either, but it was a reaction to what had happened from him.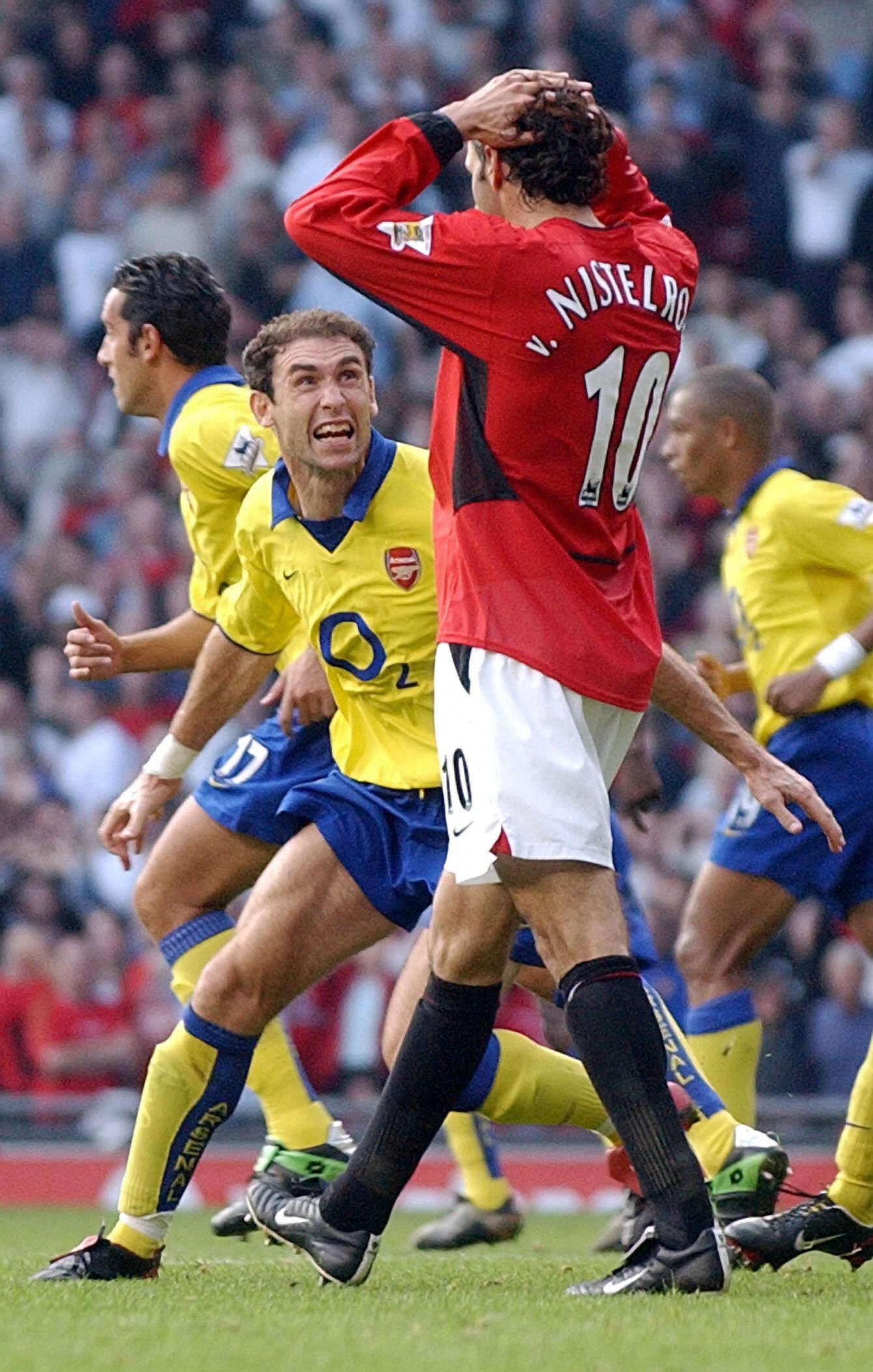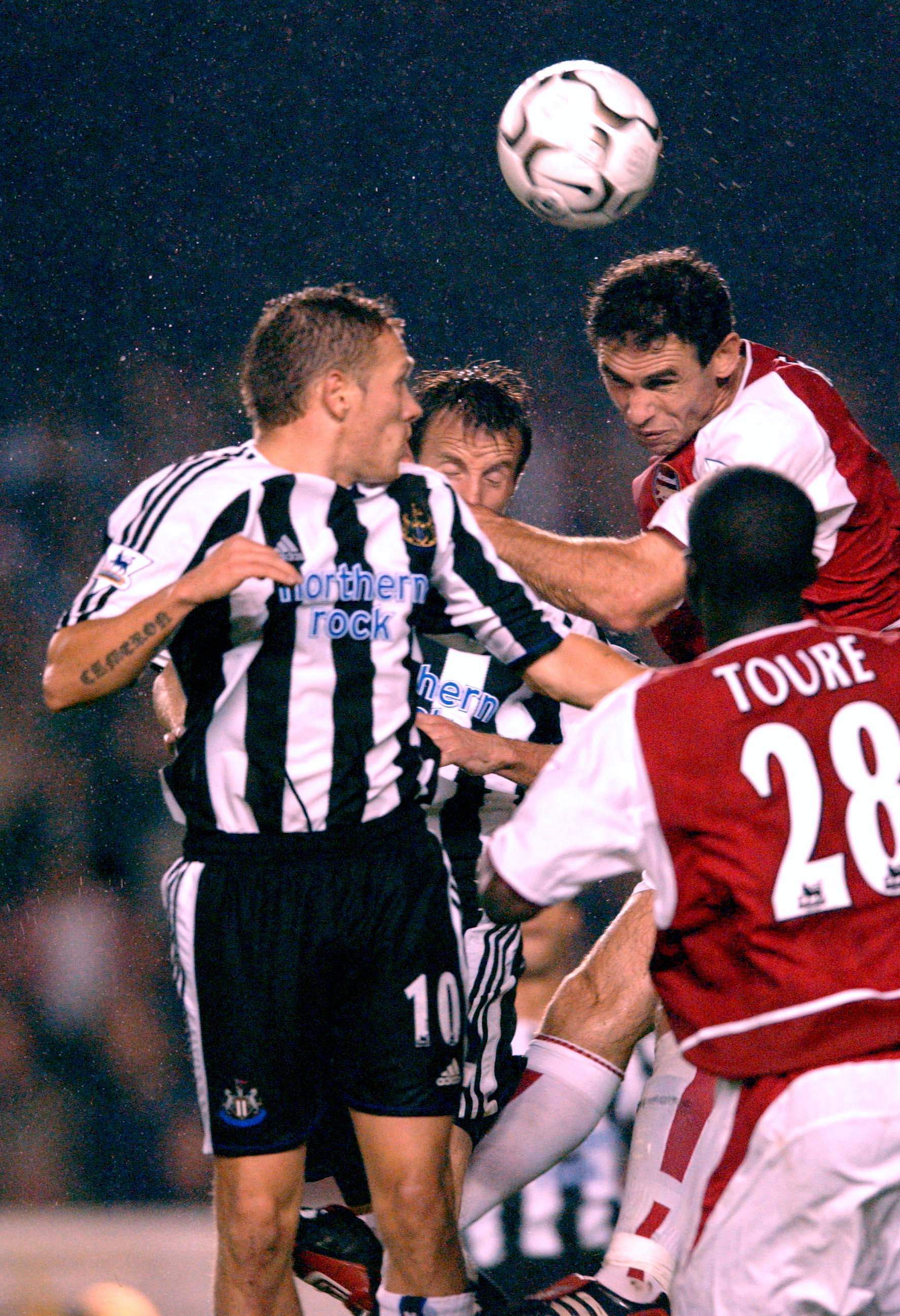 How did the team deal with the aftermath? Several players received fines and suspensions...
I still don't know why Lauren was fined, I couldn't understand that. I got a £20,000 fine, but it turned out to be much more than that to me, because I was on an appearance-based 'pay as you play' deal with the club at the time, so it ended up costing me a lot more than people realise. The FA knew that though. I think they could probably have paid for a new roof for their HQ with all the fines I paid them!
To be honest, that day was probably the beginning of the end for me as an Arsenal player. I started the next game, at home to Newcastle, but then I got injured in the warm-up at Anfield, and that ruled me out for ages. The team was winning every week, so I couldn't get back into the side. I don't think I started another game for us in the league. So I could feel my Arsenal career slipping away by then.
You had been used to playing every week, so how did your role change then?
It changed a lot. The next generation was coming through, and when I found myself out of the team, I was determined to help Kolo Toure as much as I could that year, and pass on anything I could while I was still at the club. Anything about opponents, positioning and so on that would help him.
It was his first season as a central defender, and I remember playing with him in the game at Man City. He was literally running around me, like he was trying to protect me! He had such pace though, and really he was a joy to play with and a pleasure to work with.
"I was trying to stay at their level. I was 37, and I didn't want to let them down in any way."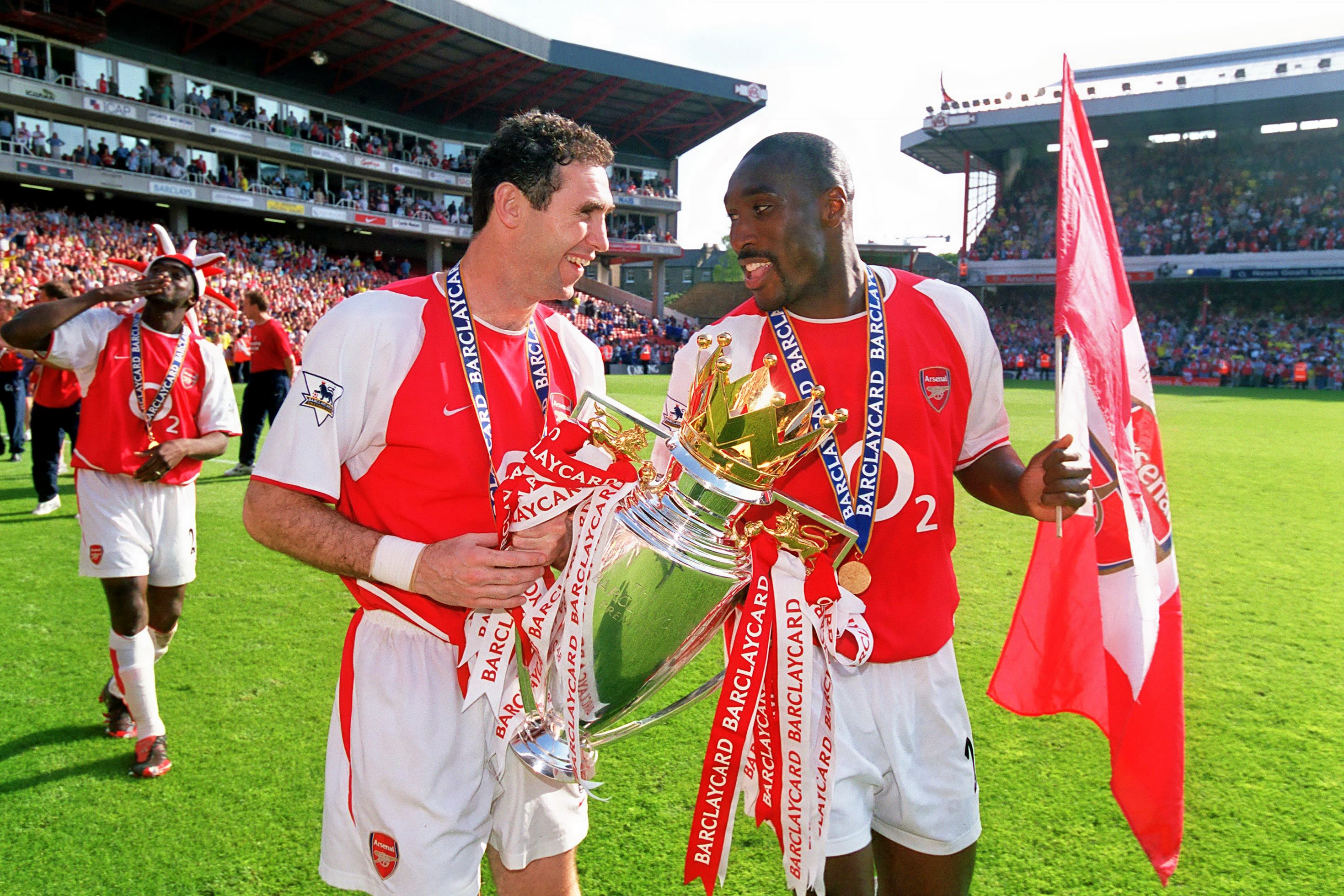 You were still very involved yourself though, named in virtually every matchday squad when fit, so how did it work combining that help for Kolo with your own preparation?
I was still a player, I wasn't a coach, but it was like a handover for me. The manager created a unique environment where helping each other was encouraged. I wanted to help Kolo, but it wasn't just him, I was there for the whole team.
I wanted to make them feel a million dollars, I wanted to encourage and cajole them whether I was playing or not. I'd had a difficult situation when I was a young player, at other clubs, and I'd vowed that when the end was coming for me, I would be as supportive as I can, and whoever was in my position would get my full help.
I would rather do that than work against them, as players had done to me when I was young. I saw them as protecting their own position, and I didn't want to do that at the end of my own career, I wanted to give something back. Of course I wanted to be in the team, but I also wanted to help if I wasn't playing, this was a way I could contribute.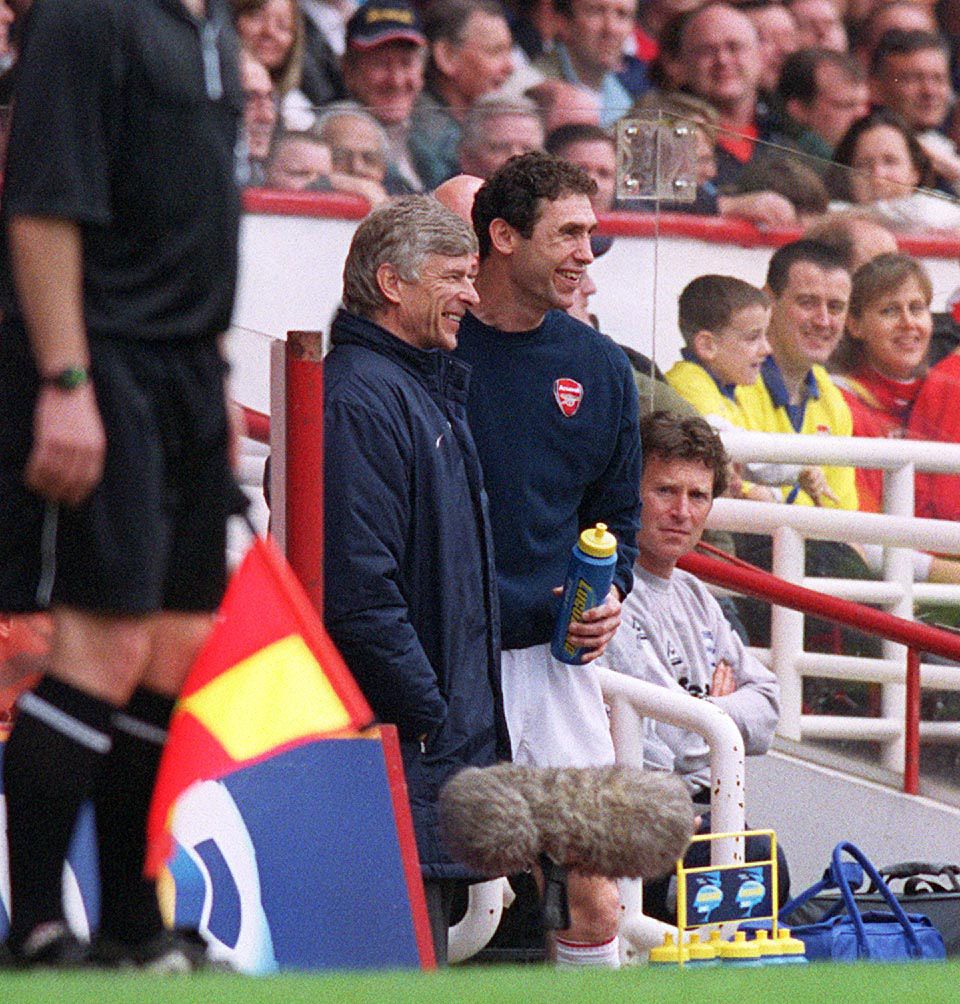 There was an interesting sub-plot towards the end of the season when you had to get up to 10 appearances in order to earn a medal...
Towards the end of the season, playing Liverpool at home, things weren't going well. We'd just lost in the FA Cup and Champions League and now we were losing to Liverpool. I said a few words at half-time and in the second half the manager said: 'well done for what you did at half-time, I want you on for the end of the game.'
So I came on there and after that, I think I only needed four more appearances for a medal. He'd told me he would make sure I got on during those last four games, but one I thought he'd missed, because I couldn't trust his eyes.
It was at Fratton Park, and the boss misread the digital clock there! I had to tell the linesman to get me on! So fixated was Arsène on the action that I did have to remind him a couple of times.
The title was won by then, but those last four games were very close in terms of going for the unbeaten season. did you feel the pressure coming on in those circumstances?
I had total belief in the team to be honest. It was magnanimous of the manager to let me come on, but it was very late in all those games.
For me my memories of that season are more from the early months. We played against Nicolas Anelka at Man City – I was 37 years old and running after one of the best centre forwards I'd ever played against. So there was a show of faith in me from the boss before those last games, the issue I had was that I kept getting injured.
The boss couldn't trust me to stay fit enough to last another season, but the games I played in, I was happy with how I performed.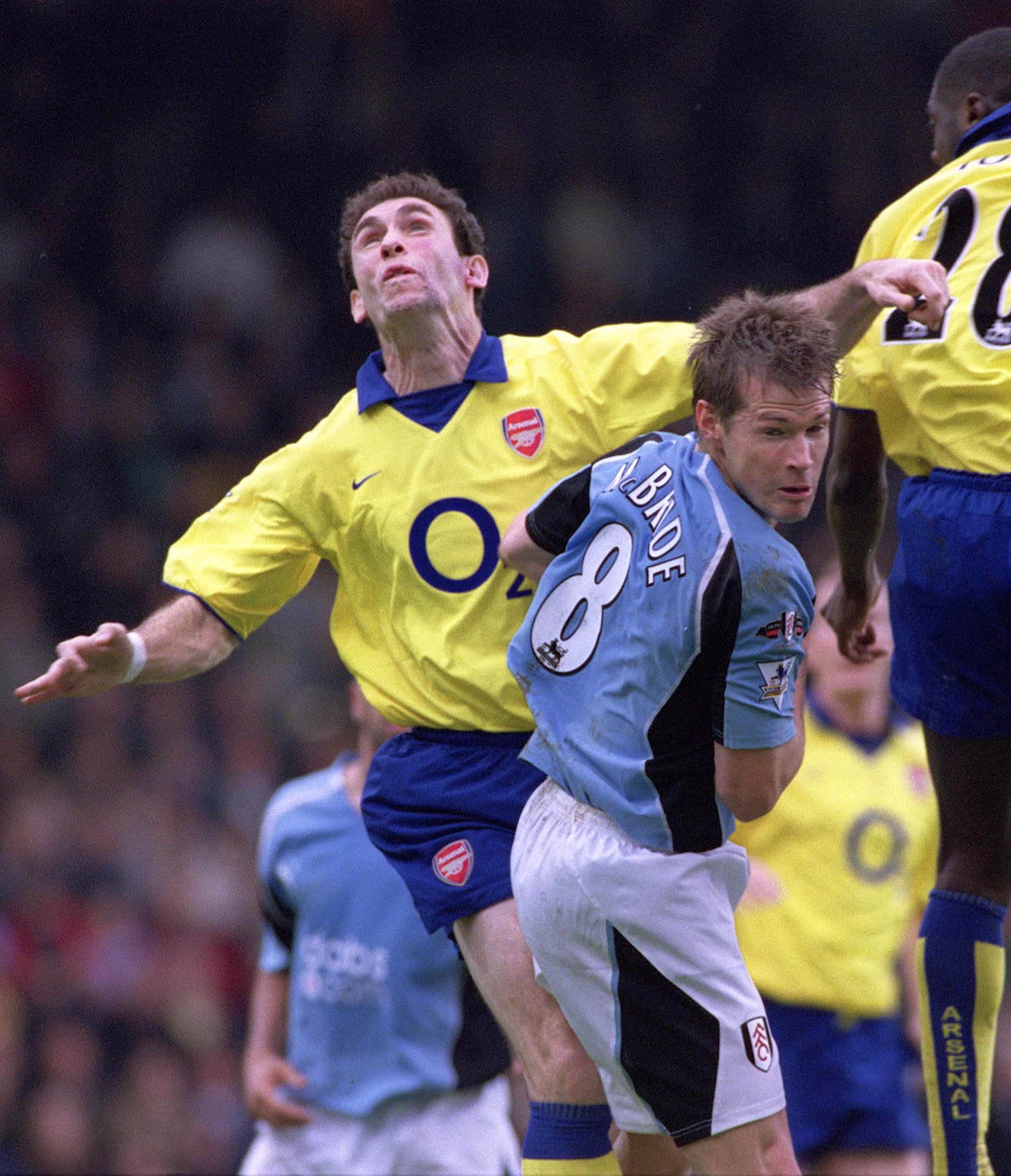 "we'd just completed the unbeaten season, but it was a sad moment too with the realisation it was the last competitive game I'd play"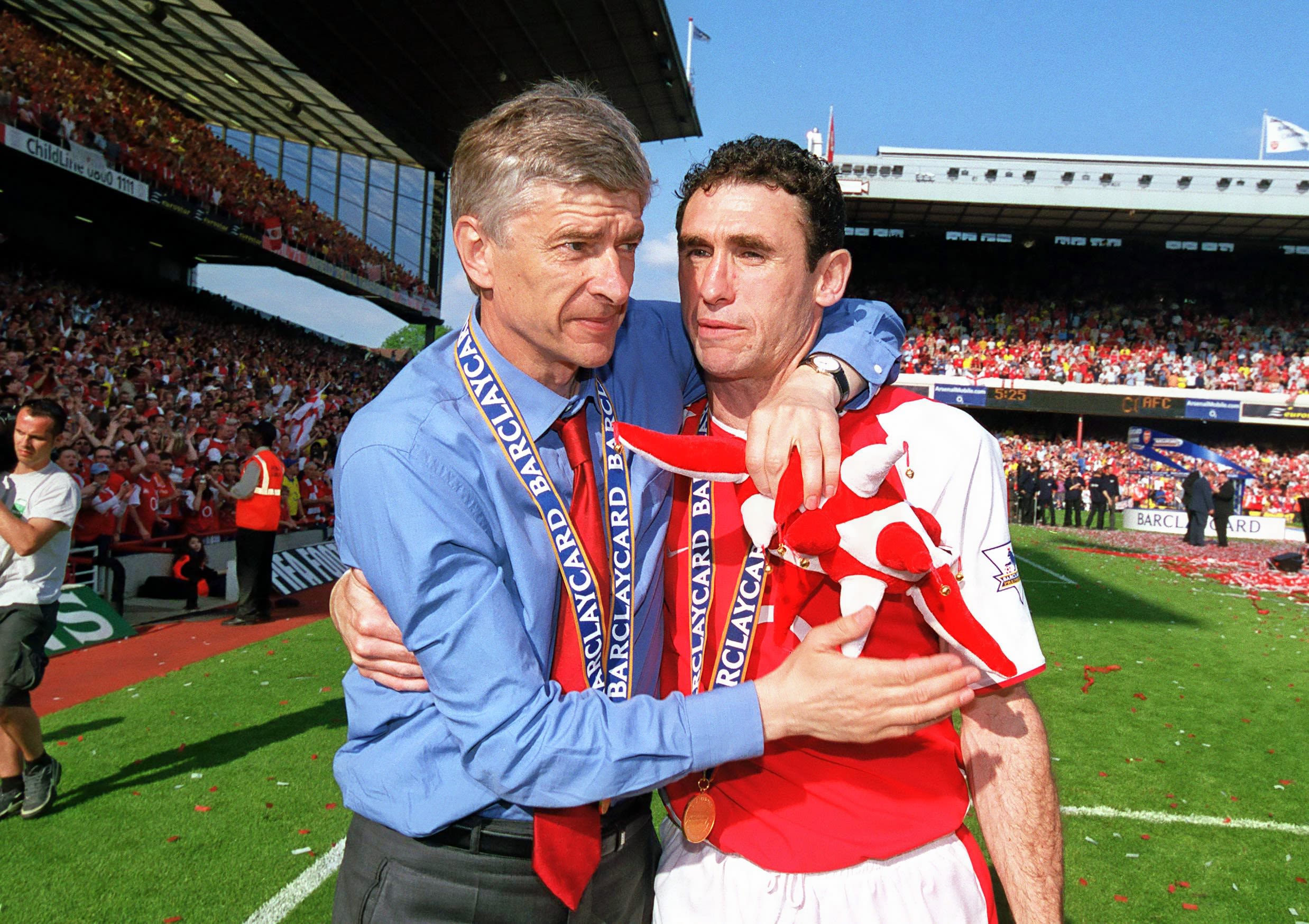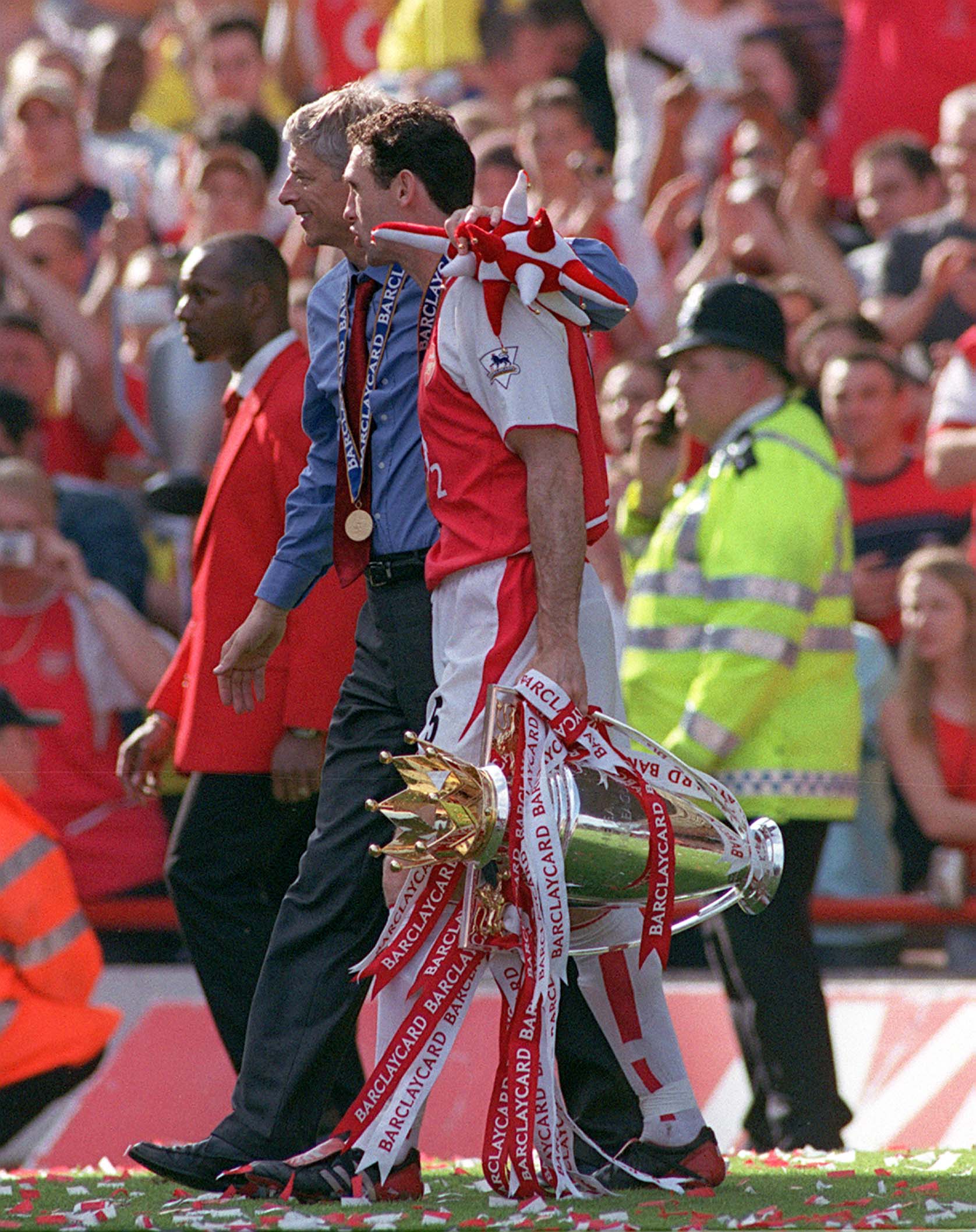 What were your emotions when the final whistle blew at the end of the Leicester game? Did you know it was to be your final Arsenal appearance?
Yes, I thought it was coming, and on the coach on the way to that game, I was tapped on the shoulder by the boss and he told me he didn't need me as a player anymore. He said he would miss me in the dressing room but thought I could still play another year somewhere. So I left at the end of the season, then came back in 05/06 and worked alongside the boss, Boro and Pat for a season.
On the day of the Leicester game, at the final whistle, we'd just completed the unbeaten season, but it was a sad moment too with the realisation it was the last competitive game I'd play. I did have a testimonial too a few days later, but this was the end of my competitive time with Arsenal.
I was with the club from the early 80s, then again until 2004 and then came back in 2005, so I was there for a long, long time. I was the last remaining player from that illustrious youth team that included Tony Adams, David Rocastle, Michael Thomas, Niall Quinn, Paul Merson, Martin Hayes, Gus Caesar and others, so I had the club going through my veins. I was trying to inject everything that Arsenal stood for into that group.
A lot of my personality had been shaped from working with George Graham, Don Howe and Terry Neill. It was about instilling that Arsenal DNA. At the end of my career I would look back fondly, going through all those different generations, and I felt proud to be there still from that youth team, all those years later.
It's crazy to think when I was an apprentice, our kitman Alf Fields - who had played for us in the 1940s - introduced me to Les Compton, so that he could talk to me about being a centre half. Now you look back and realise Les played in the 1930s, and was England's oldest ever-debutant. In fact I think we are both on the list of top 10 oldest outfield players for England. So it's amazing to think after that meeting we had 40 years ago, I would go on to emulate him in some ways, and then it was down to me to pass that on to the next generation as well.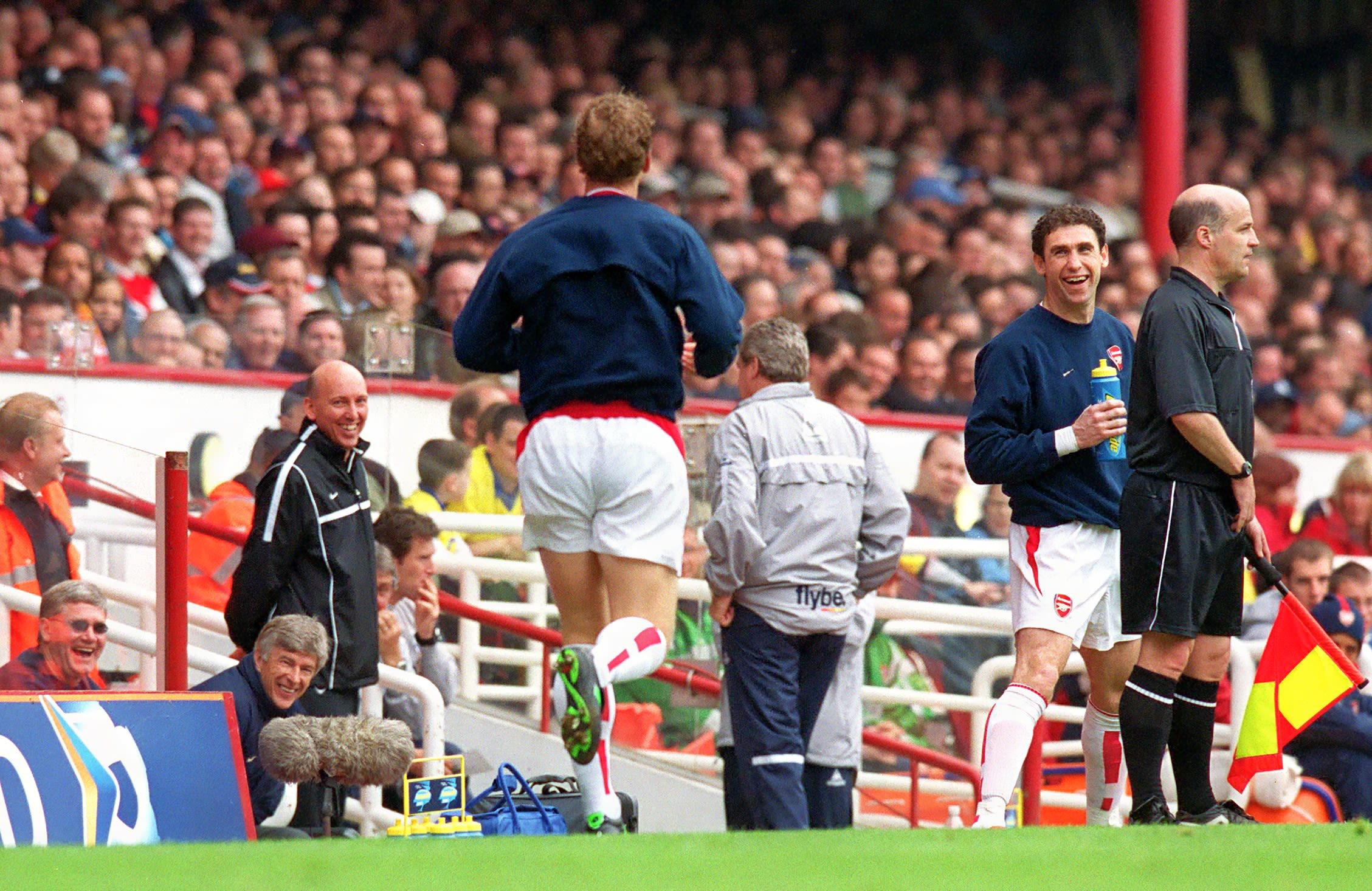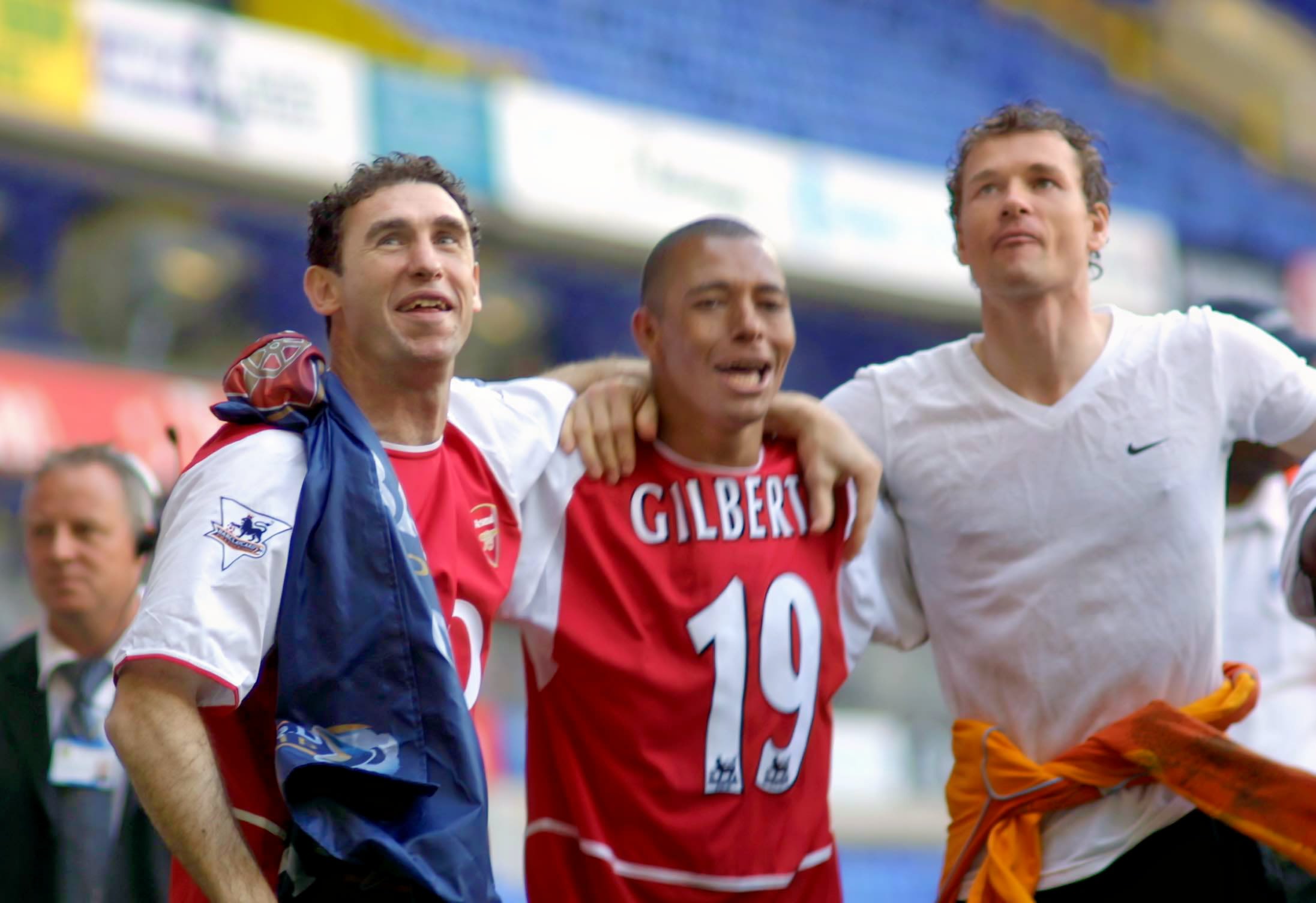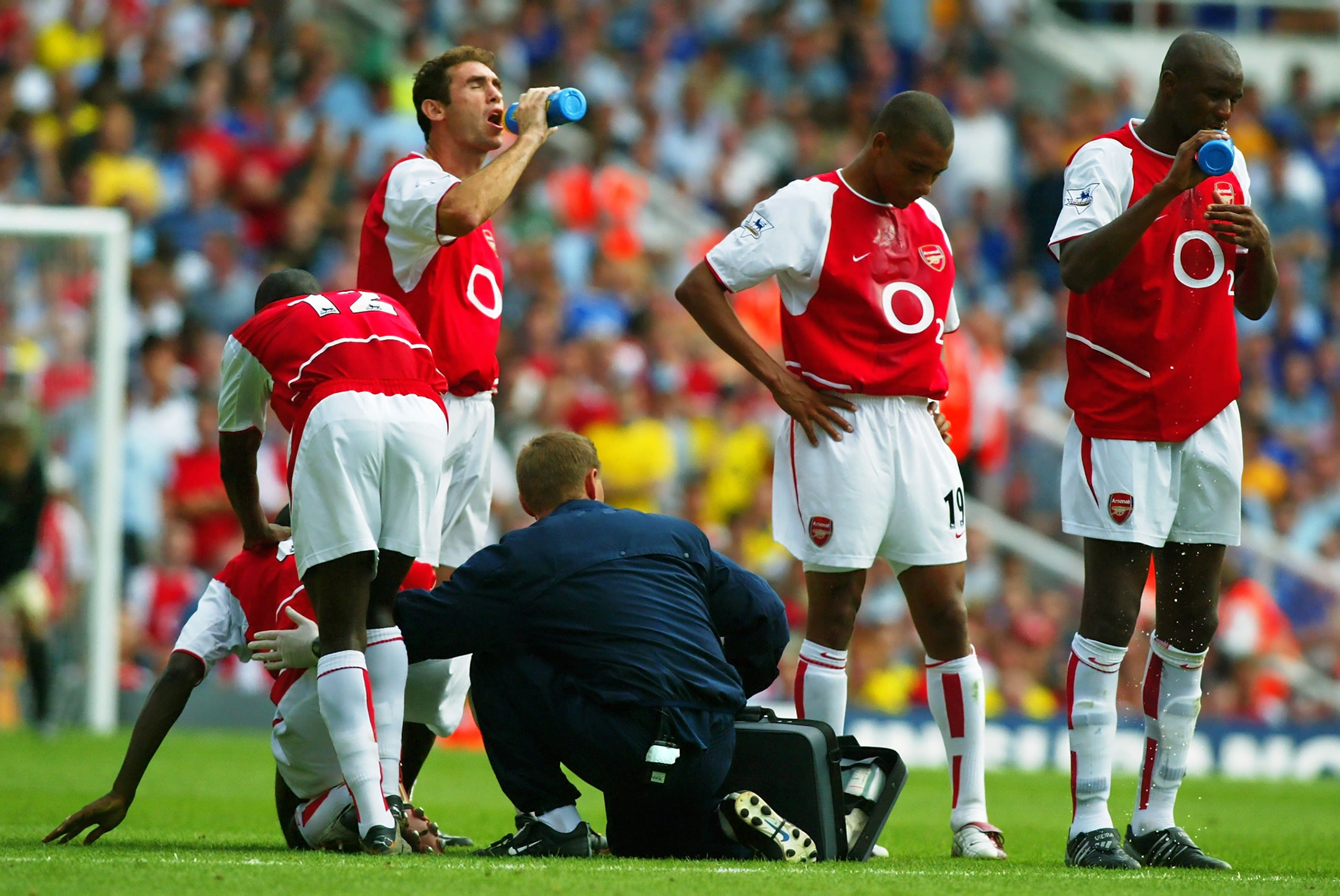 Item 1 of 7