Tales from the Invincibles
SOL CAMPBELL
WIDELY REGARDED AS ONE OF THE OUTSTANDING DEFENDERS OF HIS GENERATION, SOL CAMPBELL WAS A FOUNDATION STONE AT THE HEART OF THE INVINCIBLES' BACKLINE.
Sol started all but three games in the league that season, and was named in the PFA Team of the Season for the second year in a row. It meant he had won the league title in two of his first three years at the club after making a high-profile switch from Tottenham in the summer of 2001.
He would also add three FA Cup winner's medals, and score our only goal in the Champions League final before departing in July 2006.
Sol remained unbeaten in 56 consecutive league games for us between November 2002 and October 2004, playing 211 times in total and scoring 12 goals.
He went on to play for Portsmouth and Notts County, had a second spell with us in 2010, and finally Newcastle United. He won 73 caps for England, and then managed Macclesfield Town and Southend United.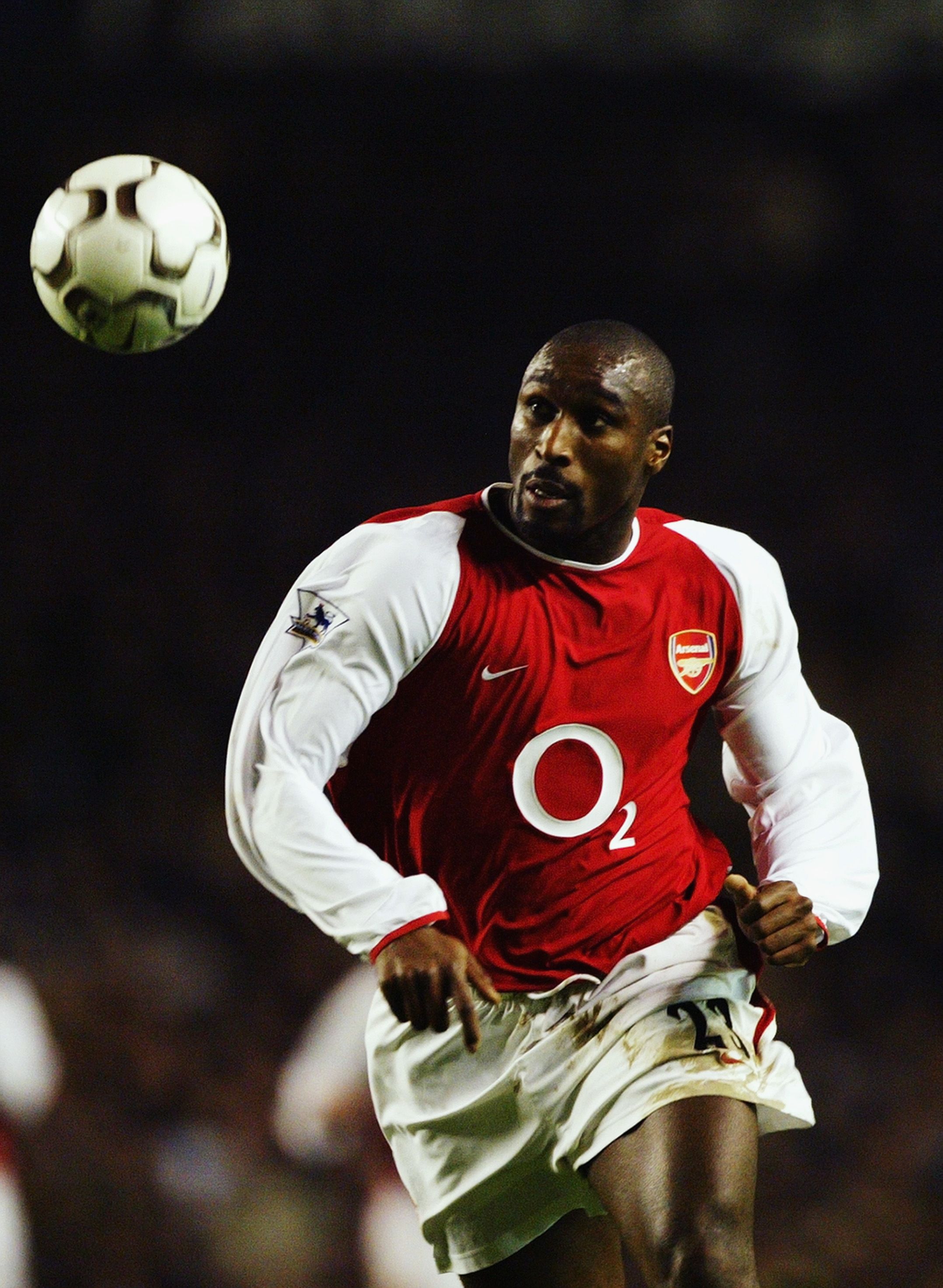 You went into 2003/04 after being named in the PFA Team of the season THE PREVIOUS SEASON. did you feel like you were at the top of your game?
For me it was a combination of everything coming together, on a personal level. I'd arrived here under immense pressure to succeed. So many people were questioning the move, and how successful I could be.
Looking back, it was severe pressure, make no mistake. Making that move from Tottenham to Arsenal was a seismic change, so to win the double in my first season was great.
Going into 2003/04, I was thinking: "Let's win this title again." We had that attitude throughout the team – we need to win again. This team needs more silverware. The energy, skill, consistency and tenacity of the team demanded that.
We had fun at the same time – it was a group that got on really well. We had a great time together, and you always need that to relieve a bit of the day-to-day pressure. We found a great balance that suited the team – we had a great rhythm.
It was amazing to be part of a team that challenged each other, and you were challenging yourself as well, in training, every day you needed to step up. The absolute key was consistency - mental consistency, lifestyle consistency and then performance on the pitch.
Having been at the club a couple of years already, did you feel much more at home by the time this season started?
For sure, knowing how the club works, having that understanding, knowing the meaning of being at Arsenal and the competitiveness of being part of the club. Competition breeds success. I do believe if you want to be successful, that's what you need, and we had that in abundance.
I relished that kind of environment, and I needed that environment to get the best out of me. I wanted that. I perform better in that environment, and I'm glad I had people around me to push me on. The manager, my teammates and the fans as well, everyone was pushing to get the best out of me. You push them as well
in a positive way.
You missed the trip to Manchester United due to personal reasons. That must have been a really tough time for you early in the season?
Yes, my father passed away so I was away from the club that week. It was a really difficult time. He had been struggling, then died in the hospital, and I remember the Inter Milan game at home was really emotionally tough for me.
I was dealing with the emotional pressure, football pressure – and it was all too much. He actually passed away on that night of the Inter Milan game, and I just needed time out then. Emotionally it was too much for me.
That was on the Wednesday before we played Manchester United, but Arsène understood, and I told him it was affecting me on a human level, and I needed to deal with it. So I ended up watching the United game at home on TV, and I can tell you there were some really powerful emotions.
When Van Nistelrooy hit the bar from that penalty, in what was basically the last kick of the game, it was a poignant moment for me. I'm going through so much, mourning my father's loss, but at the same time mentally trying to be with my teammates in this huge game. So watching the game on TV, feeling a lot of emotional pressure, while spiritually being with my team when Van Nistelrooy missed, was a real moment for me. That result, and the way we got it, had a long-term effect on me, and the team as well I think.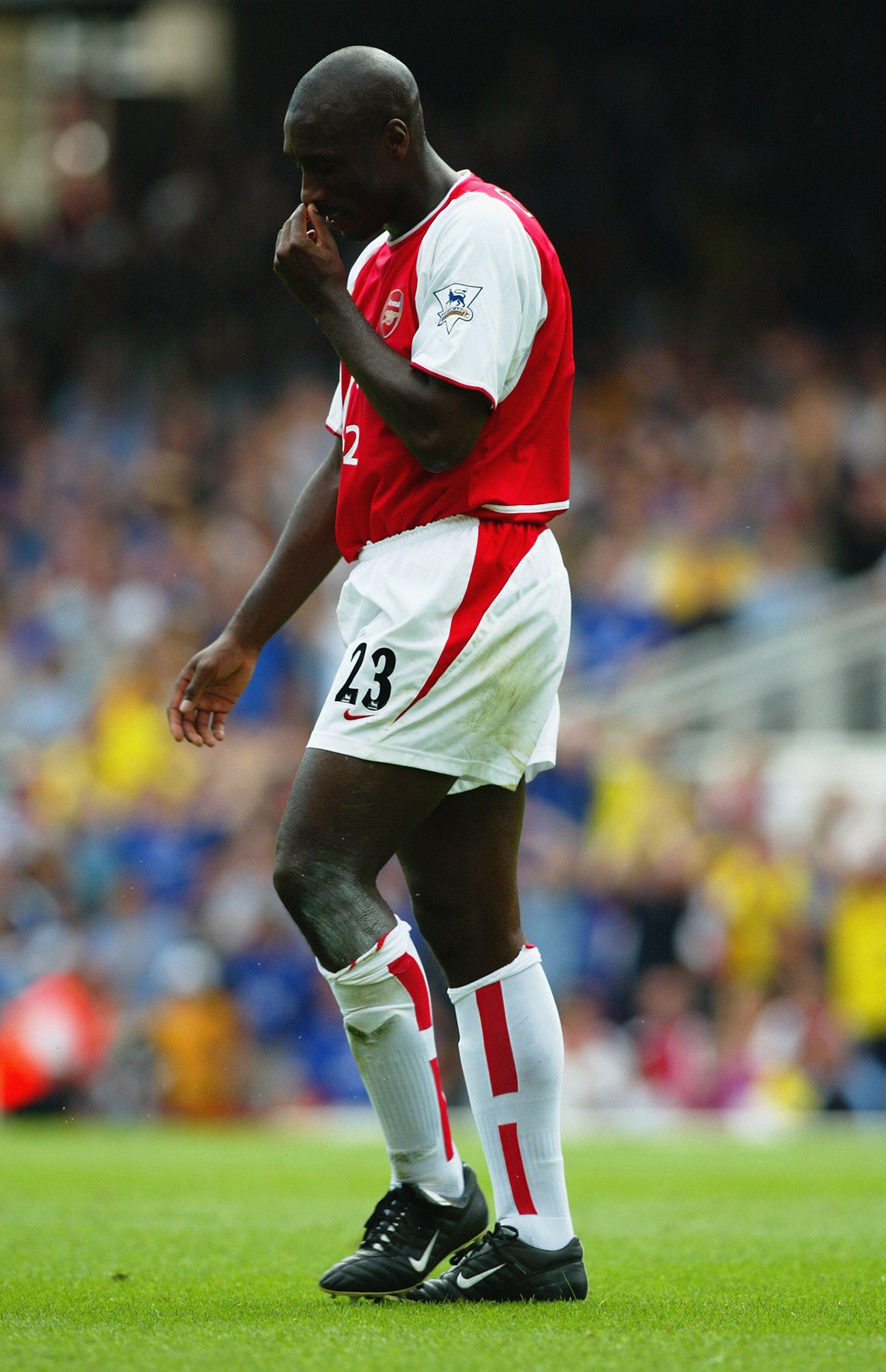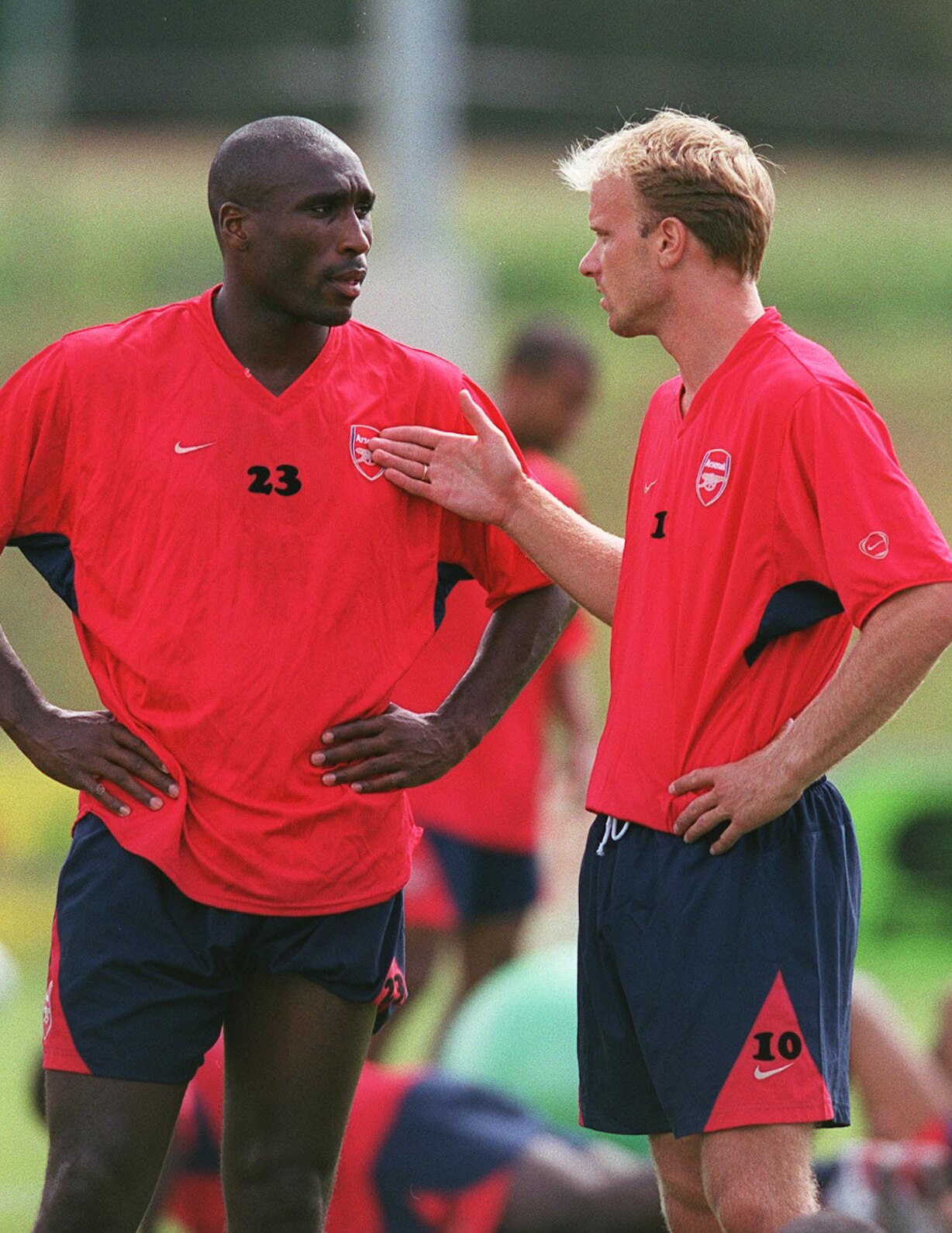 You returned to the team for the win at Anfield, and then didn't miss another match in the league all season. How did you enjoy THE responsibility that came with being a focal part of the side, and forming that partnership with Kolo Toure?
suspensions...
I was so happy to create that football relationship with Kolo. He was young and vibrant, so keen to learn, and I loved sharing that journey with him. I was on a journey as well – I wanted to win, but at the same time I loved showing him what we needed to do, set an example and explain what I could to come together as a unit.
It was all about winning, maintaining standards, being consistent. Football is hard – it's really hard! But if you play hard, you are persistent with your mentality, and you have the right people around you, you can do anything. That's what my relationship with the back four, and especially Kolo, was built on. I think he learned a lot from playing alongside me, in games and in training too.
Most defenders in the league would have said their hardest two games that season were against Thierry Henry, Robert Pires, Dennis Bergkamp and so on. So how did you deal with that DAILY in training?
I'd been trained to be in that environment from early in my career. I started at Lilleshall, which was supposedly the best 16 juniors in the country, to come into English football and see how far you can go, so I'd been training for this moment for a long time.
I'd been one of the best English footballers of my generation, so I was waiting for this moment to be alongside elite players, and once I'd got it, I was relishing every second of it.
Even Dennis used to say that I pushed him as much as he pushed me. He needed that too, because we were stress-testing each other during the week, then come the game, we were ready. That's the beautiful thing about being in the right environment. Come the weekend, you're not surprised, you are ready for it.
"if you play hard, you are persistent with your mentality, and you have the right people around you, you can do anything"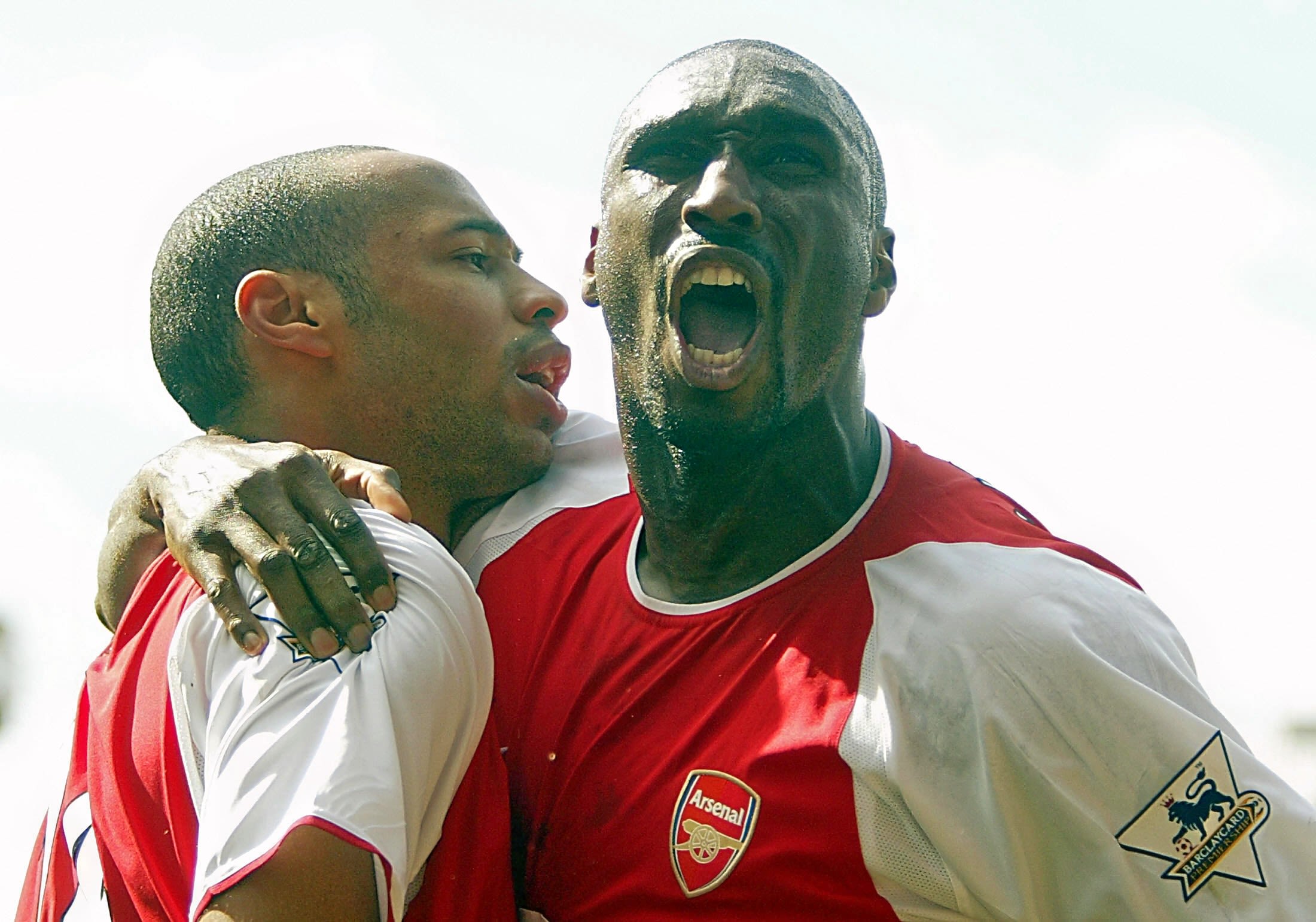 Were you aware of the unbeaten record as the season unfolded?
No. Honestly I wasn't, I was just focused on trying to win the league. That was it. I remember actually it was a game at the end of the season, could have been against Fulham or Portsmouth, and I remember Thierry talking about it. Thierry always knew about these things, and he was saying about the stats. I don't think I thought about it until then.
All I was thinking until then, even with five or 10 games to go, was that anything could happen in the title race. I wasn't thinking about records or anything like that, I just wanted to win the league. Until that was done, that was all I was focused on. I presumed that an unbeaten season would have been done before, 20 years ago maybe, 30 or 40. It wasn't until Thierry told me about it that I realised what we could do.
As the season wore on, did you start to think the title could be won at White Hart Lane?
Yeah, everybody started to talk about that to be honest. It's amazing that it happened like that. Whatever the reason, whatever the universe had in store – football works in a strange way, doesn't it? It's like it's been written by a novelist, it's so romantic the way it happened.
To go and win it there, it's just nuts. It's like it was meant to be. You think about connections, places – and then imagine someone saying, "Where would you like to win the league?" It's crazy when you think about it.
What was it like for you? You spoke about the pressure you were under when you made the switch and there was a huge focus on you for this game. How did you deal with that?
I've got a big heart and wide shoulders, and I think my courage and character was such that it brought out the best in me. As I'd said, I'd been moulded early in my career to be in these positions, and my character suited this scenario.
For me, the finer that margin that not many people can operate and survive on, the more I become extremely focused. Switched on. Ready. I was laser-focused. I'm on it. My senses are heightened. I'm a different human being. I'm different when I'm on the pitch, and that's for special players. Whether you're a goalkeeper, defender, forward or whatever. The moment comes, it's like 'showtime!'
It's like actors when they need to perform. Some are going to fade in the spotlight and others are like: "Wow! What
a performance!" It's incredible, but it comes from inside, it comes from my environment, it comes from my past. It propels me and I become a different human being. That's why I became one of the best players, and at one stage, the best defender in the world, pound for pound. You don't come to this position by accident. I thought: "OK, you've got a job to do. We can win the league here. Let's do it."
It's the best moment because you are so connected with your body, your experience, your skills, your tenacity, your strength, the crowd. You just become super-aware ofeverything. It's like everything slows down. It's like centre forwards say when they are in front of goal, things happen quickly but they can slow it down and see it easily. I'm like that with defending. I can see things unfolding, the probability of things, so I can move around. The best players see things quicker, and can solve problems quicker.
What were your emotions at the final whistle?
Well, first of all I was massively annoyed we drew the game. I think everybody knows that. We were winning 2-1, Robbie Keane steps on Jens Lehmann's toes, and he overreacts, pushes him. They scored the penalty, it finishes 2-2. I said to Jens, "You know he's going to do that, just swat him away like a fly, don't rise to it. Look at the bigger picture." I wasn't happy about that. In fact I completely lost it. I really, really wanted to win!
But anyway, a draw was enough for us. I went back into the dressing room, and I respected the whole situation. I could have really gone big in my celebrations. I know some of the lads, like Ashley Cole, they went nuts out there celebrating. But I respected the situation.
I went inside, then came out after their fans had gone. I celebrated with the lads, with our fans. I could have been brash about it, rubbed it in, but I wanted to respect the environment, football, and both clubs. I could have really gone to town.
Then we completed the season with the win over Leicester City. We know how big the achievement is now – did it feel big at the time?
It's the perfect season. You're never going to win every game, so going unbeaten is as perfect as you can get. It's incredible. I still believe that these kinds of achievements choose you, you don't choose them. So many things can happen. Look at the Man United game: Van Nistelrooy scores the penalty, they win the game. We will still probably win the league, but to go unbeaten, nothing can go against you.
There are so many iconic moments in that season. That last game against Leicester was an incredible moment. At the final whistle, sitting on the pitch at the end, I felt this incredible completeness flushing through my body. It's an iconic moment. What an achievement, and testament to everybody involved.
Personally I'm still disappointed that the Premier League didn't award all of the players a mini replica trophy or commemorative medal. It's the only time this has been done for 100 years, and I truly believe that had Manchester United or Liverpool done it, it would have been recognised more. I think it's really embarrassing that the players never received anything like that. Maybe we will this year for the anniversary, but I think something should be done.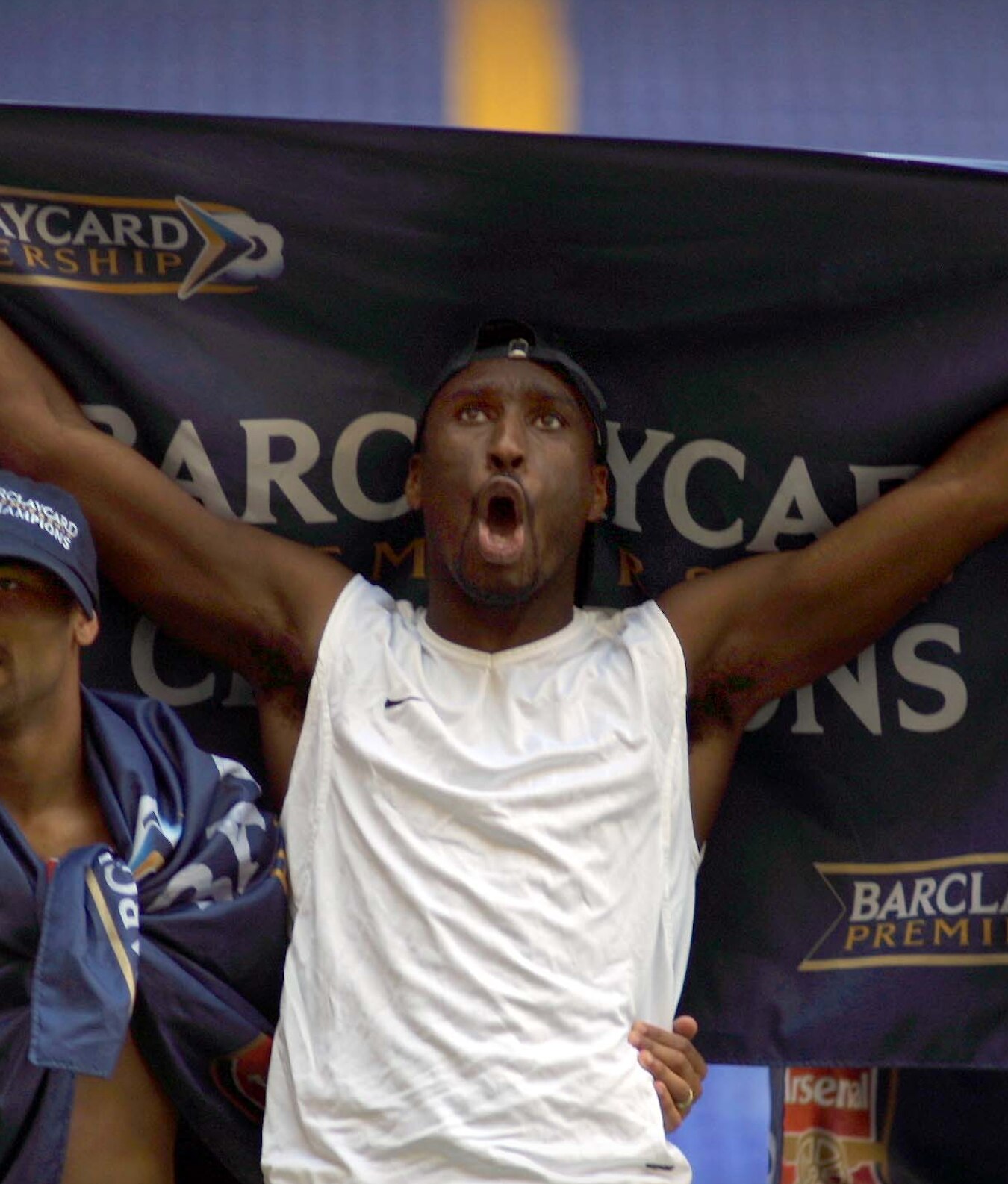 "At the final whistle, sitting on the pitch at the end, I felt this incredible completeness flushing through my body. It's an iconic moment"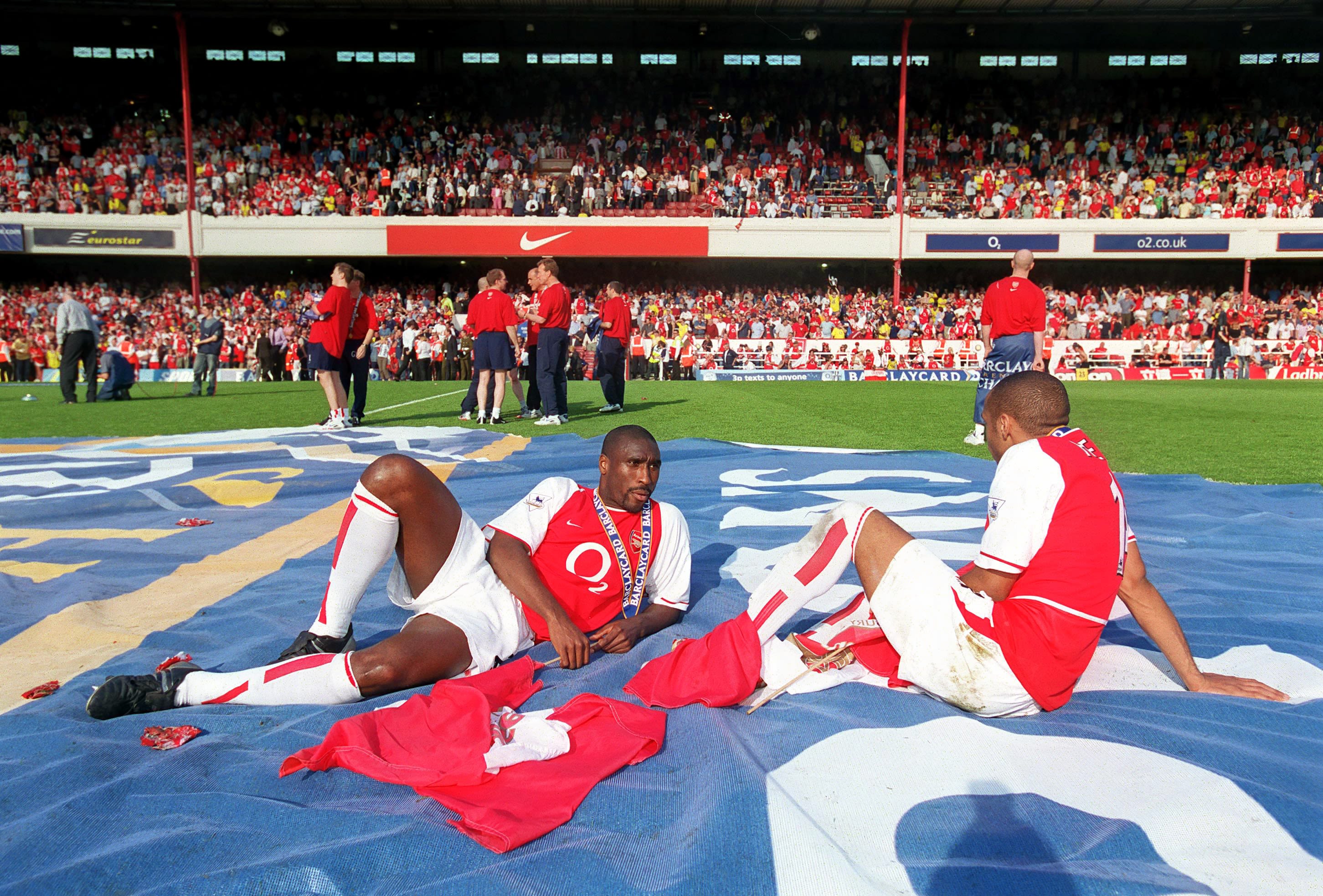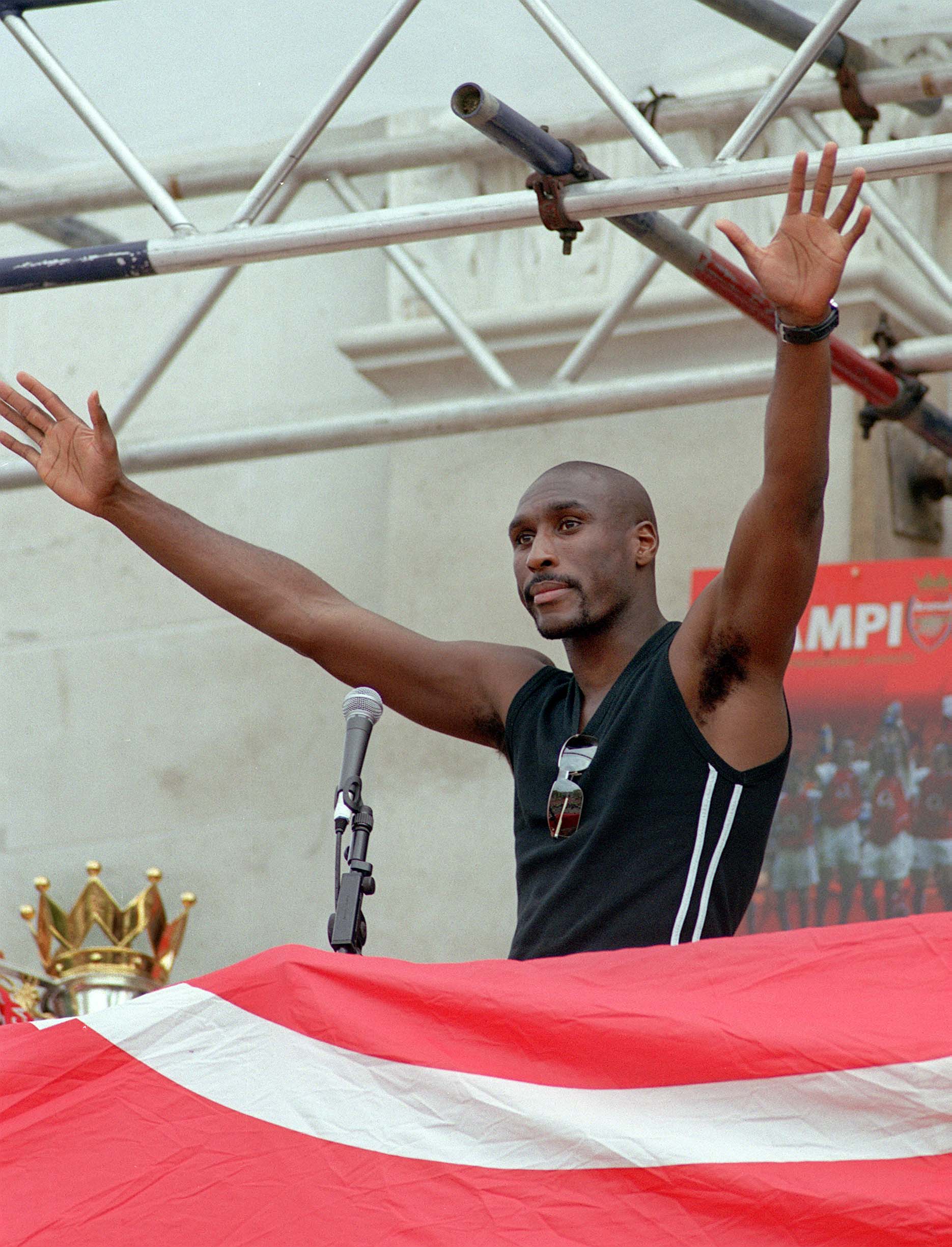 We are currently celebrating Black History Month. who were the Black players you looked at when you were growing up?
When I was growing up, Manchester United were one of the teams with a lot of Black players. They had Paul Ince, Remi Moses, Viv Anderson, Danny Wallace, Paul McGrath and Paul Parker. So I had those guys on my wall when I was at Lilleshall when I was 14! And I would watch them all, the Brazil players too of course, and a few French players – Jean Tigana, for example.
So I would look at them as successful Black players, and not just the players in England, but across the world. I never just looked at the players close to home. I would like to look at the world game, and I was like that throughout my career as well. I just loved watching them, but obviously I didn't know the scrutiny that players like John Barnes were under at the time, because I was too young.
I just loved watching them play and as time went on I became a bit more aware of the severe pressure they were under. They were under tremendous pressure off the field and in the stadium, and they had to keep on performing. That's a testament to their character and ability to carry on playing the game they truly loved. Those guys should be remembered as the first wave of international players who led the way. I'm appreciative of all of them.
How proud are you that you were part of the Invincibles side that included many Black role models that inspired the next generation?
I'm very proud to be an example for the next generation, just like I looked at players who came before me. It means a lot to be part of a positive narrative. But if you're talking about Black History Month, there are three moments I'm particularly proud of from my career, which I'm not sure younger people will know about.
First of all, I was the first Black captain to lift a trophy at the old Wembley Stadium. That was for Tottenham in the League Cup in 1999. Secondly, I was the first Black player to score for England in the World Cup finals – against Sweden in 2002. Finally, I was the first Black Englishman to score in the Champions League final, in 2006 against Barcelona. So I'm very proud of those moments, those records, just as I'm proud of going 56 Premier League games unbeaten for Arsenal.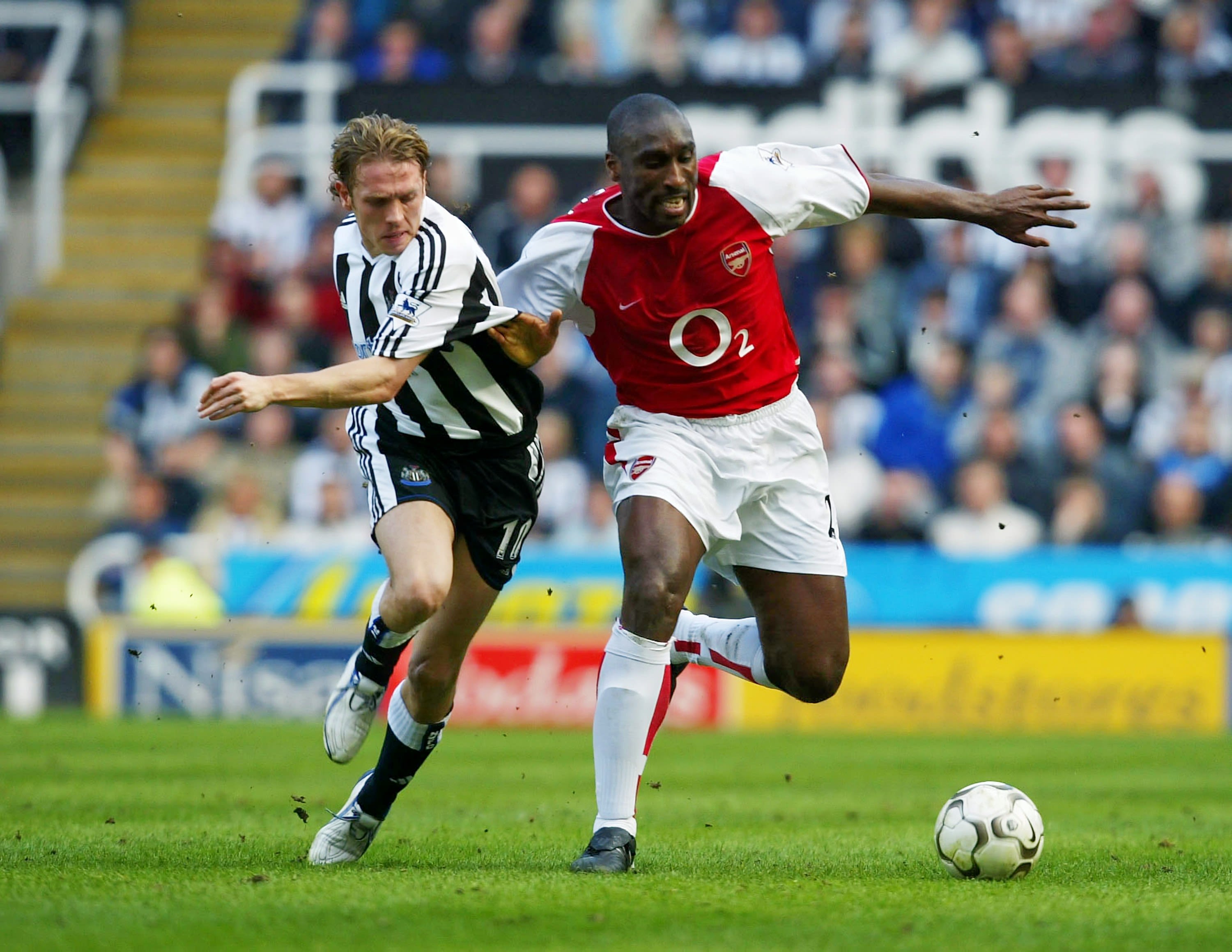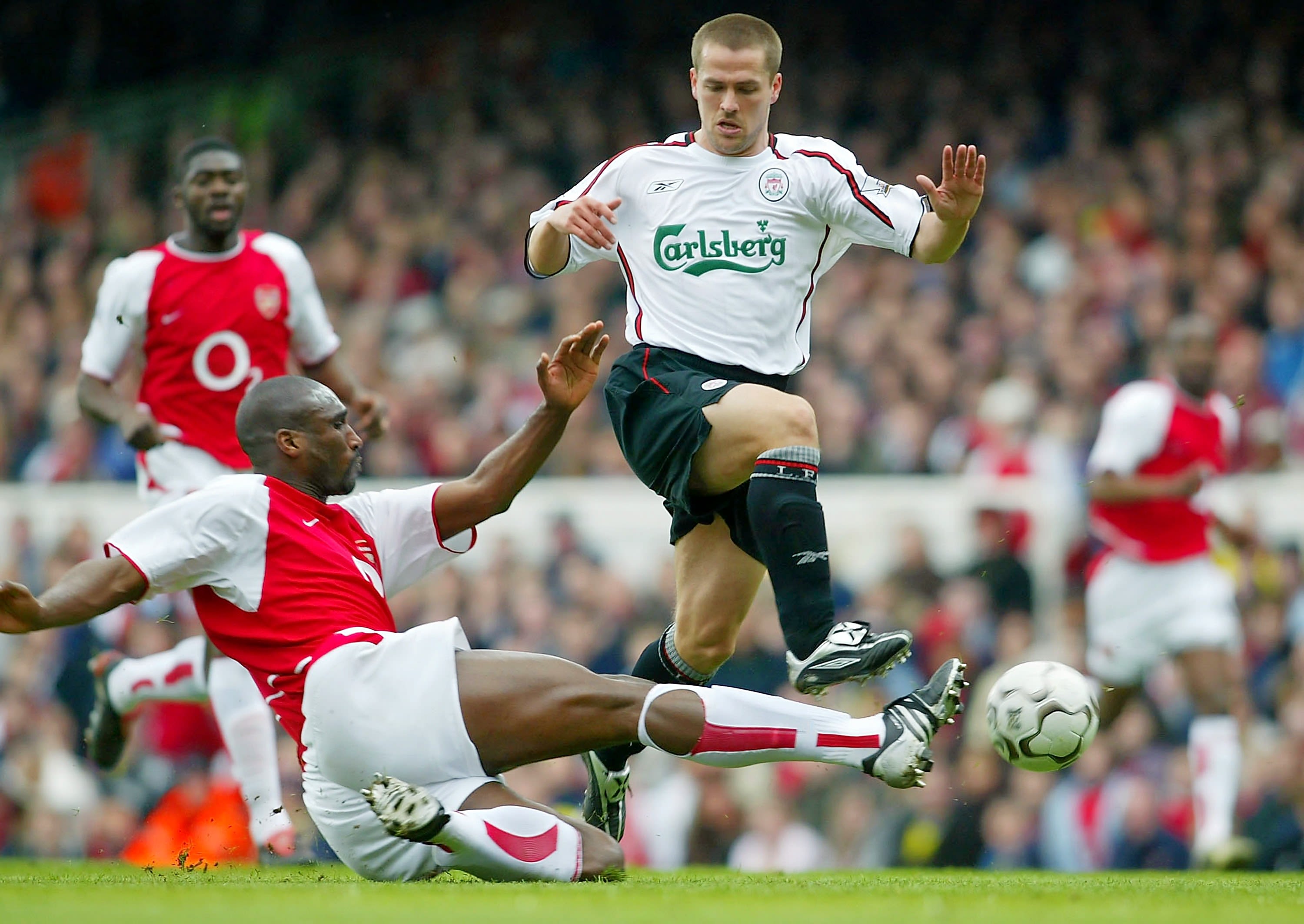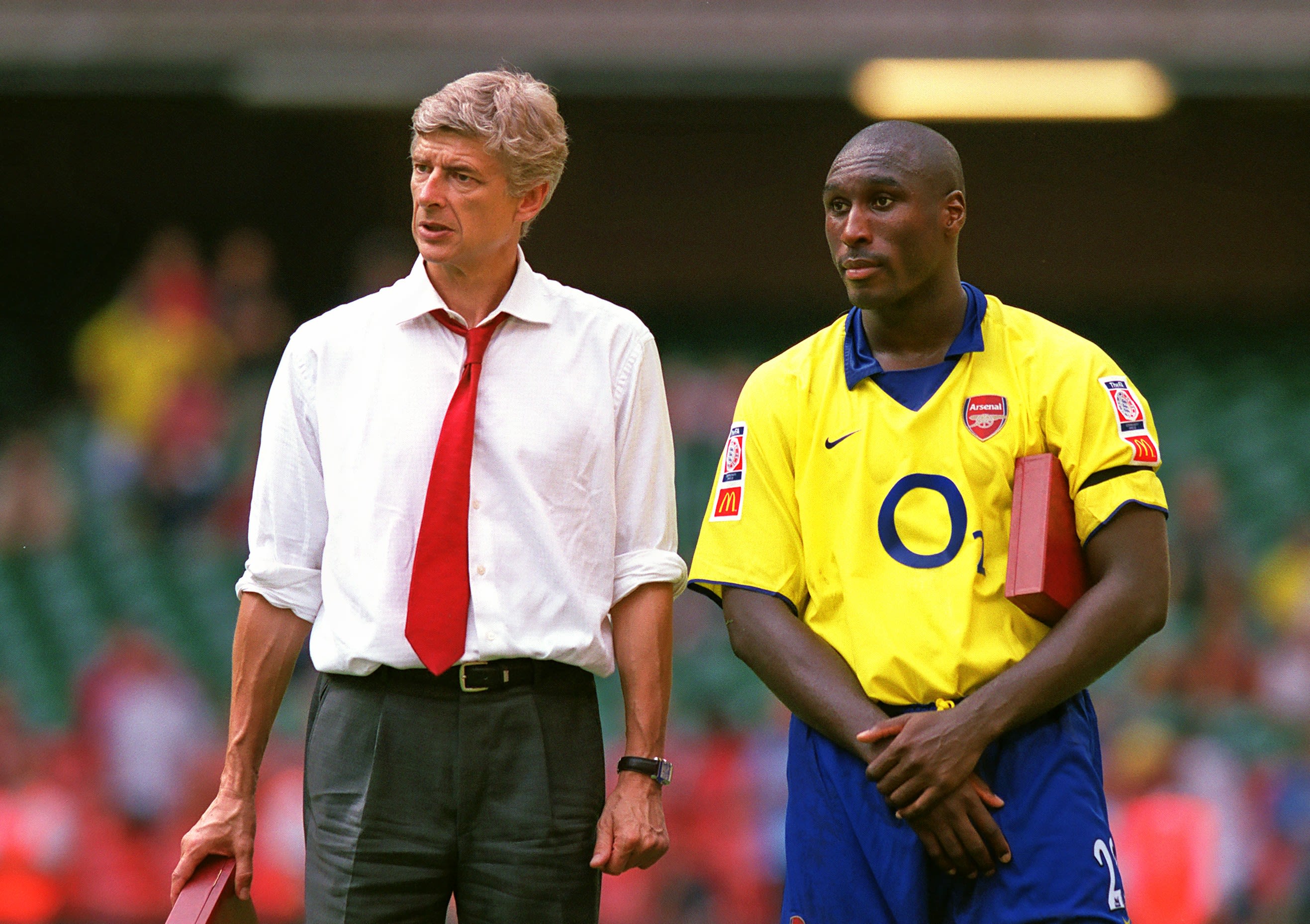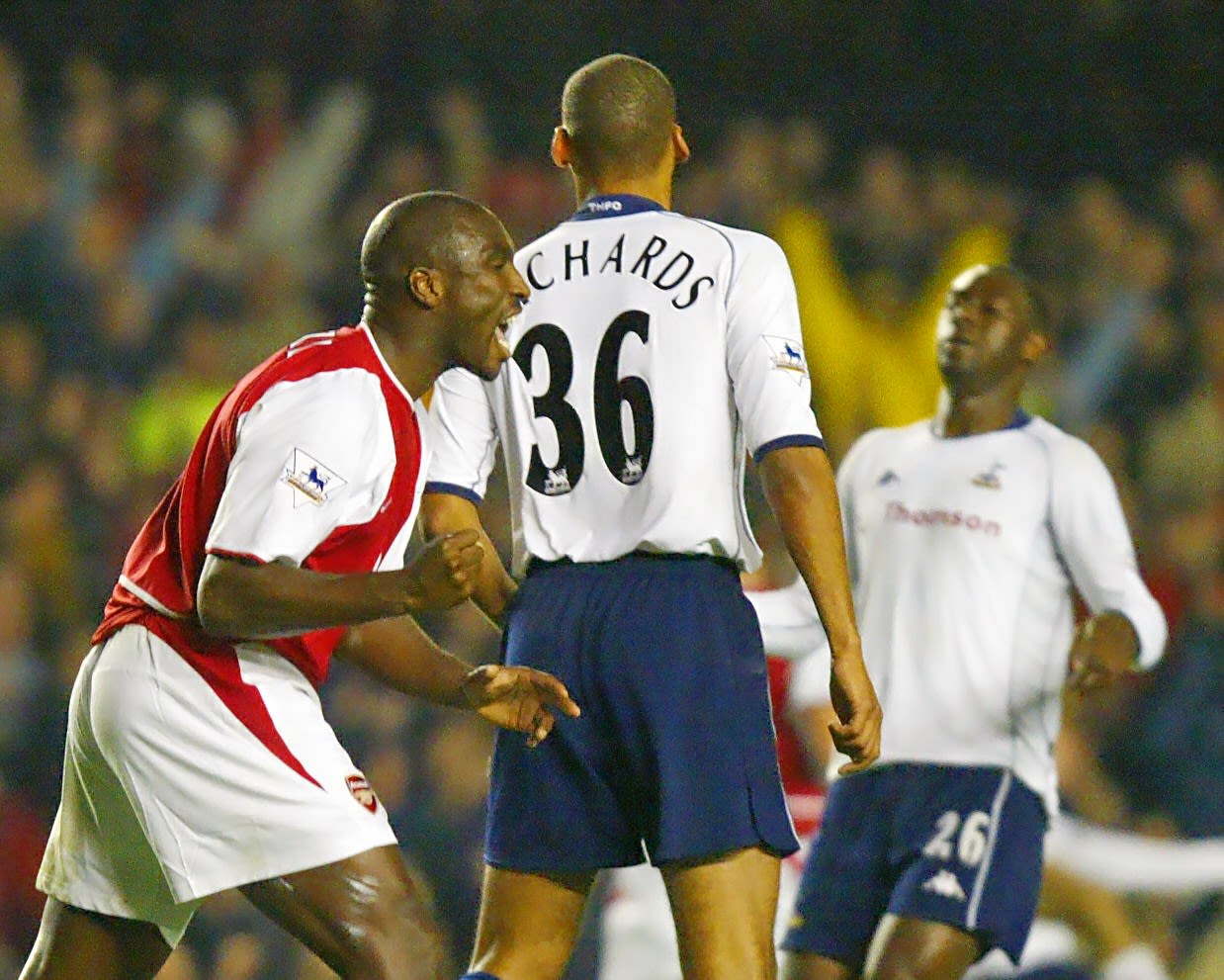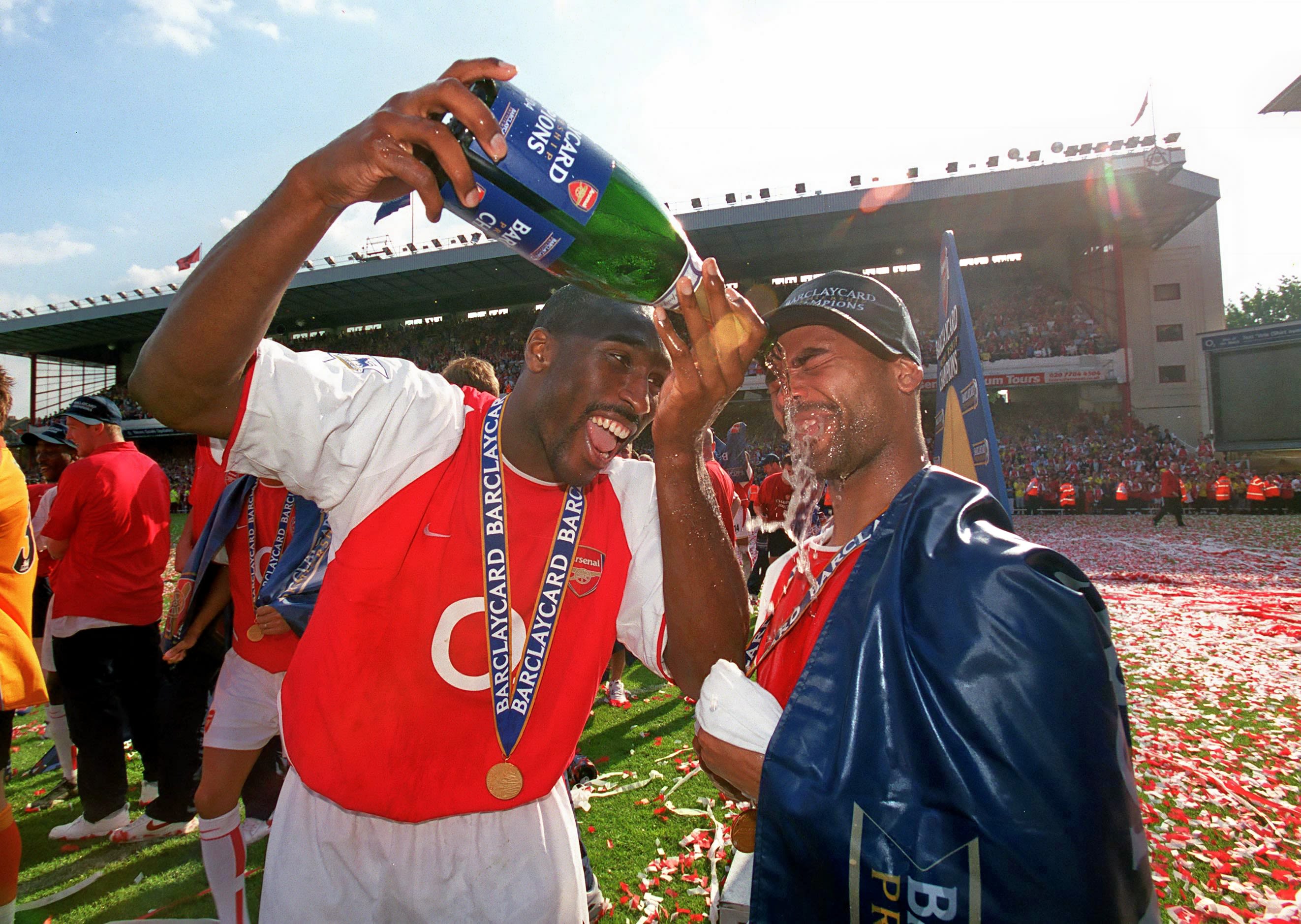 Item 1 of 7