Leah Williamson shares her inspirations
Here we find out who inspired 'one of our own' on her footballing journey...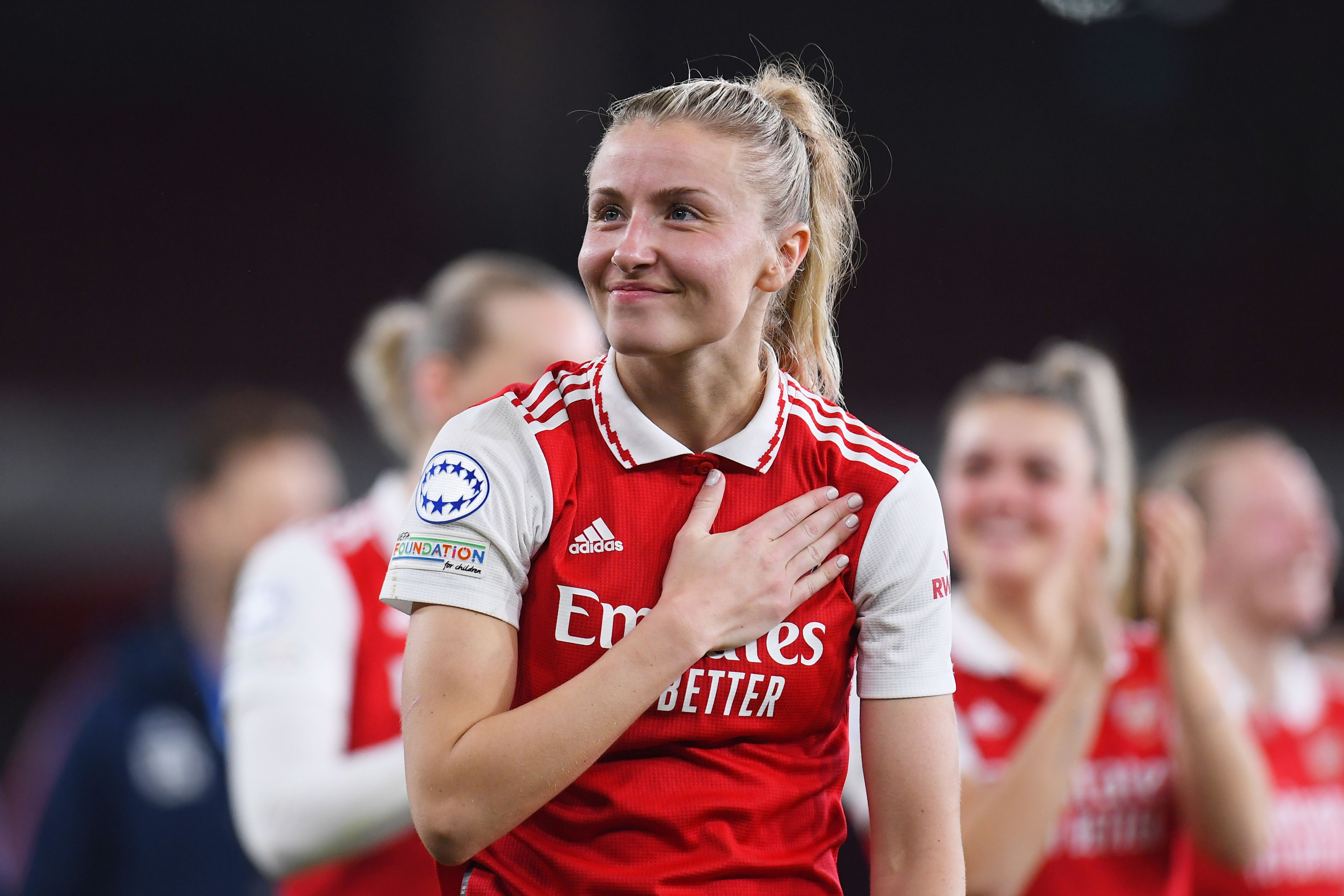 Who is your Inspiration? Tell us about them…
My mum. I had support from all of my family members, but in terms of looking up to somebody, my mum is who I looked up to.
How important is family to you and what values have they taught you?
We're a family that, when we love, we love with every part of us. When we don't, that's also our fiery side.
We don't do anything to the detriment of other people and it's all about bringing each other up because of how much we want the world to be a better place for everyone around us.
We're also a family that really holds each other accountable. We're not afraid to say sorry, because it's just about how can you move on to be better. We try not to carry the weight of the world with us.
I know it's so rare how much we adore each other and how we actually all get on and I feel like that is the type of family we are: we're so close.
They've given me those values of loyalty and love and making sure that you're happy in your day-to-day life, as well as helping everyone around you to be as well.
I think that's maybe why I choose to be in the situation I'm in. I play for a club that I love and a lot of what I do is emotionally led.
We're emotionally led people, so in my life, I've tried to always make choices that have set me up to have that purpose.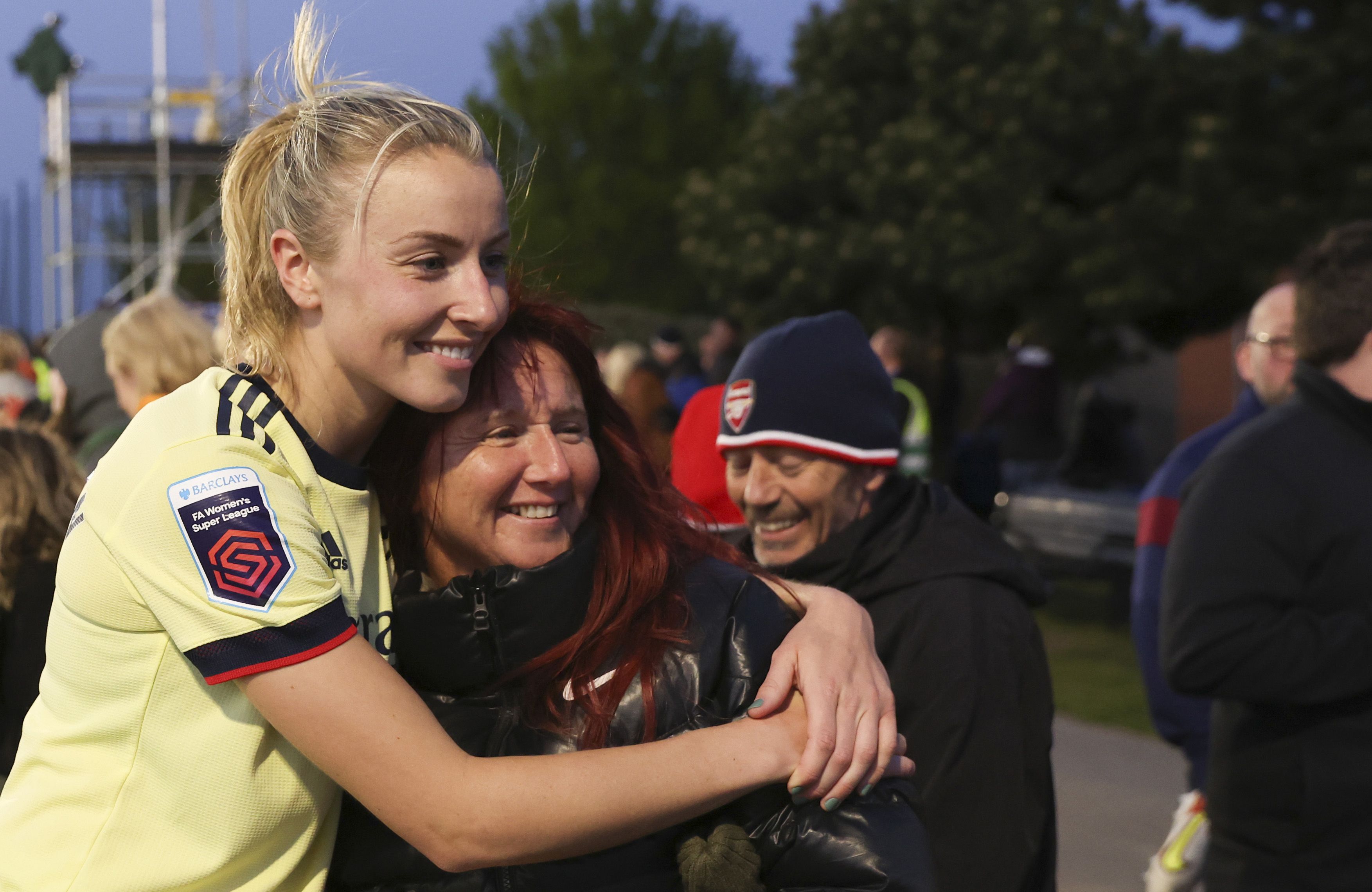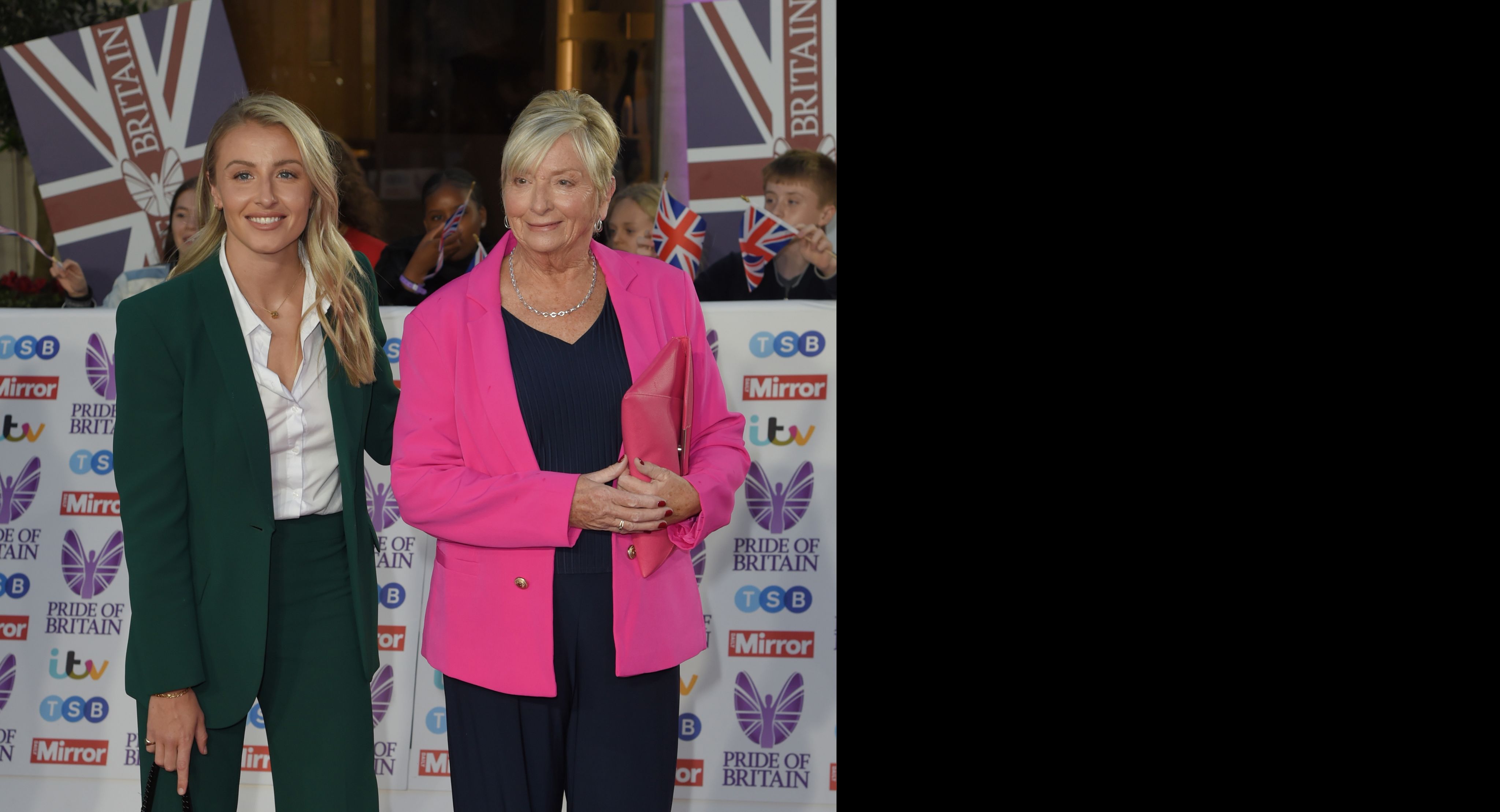 "I play for a club that I love and a lot of what I do is emotionally led."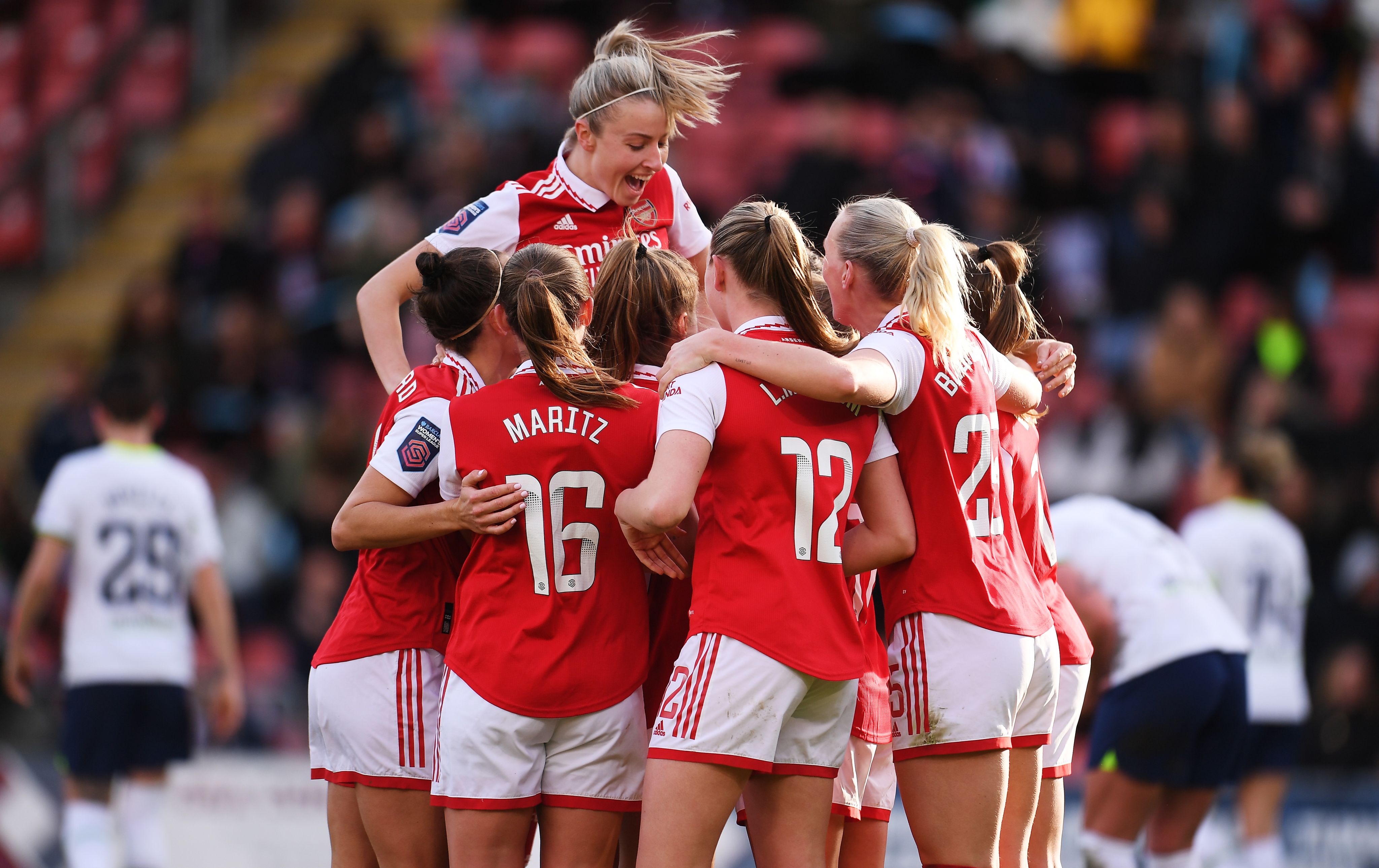 Was there ever a time when you didn't feel like playing football? Why?
When I was about 15, I nearly gave it all up. I was being practical because I knew that you either made it or you didn't. That was the hardest time. My mum said, "Okay, you can tell them then." She never ever pushed me into anything, but she knew that football made me happy.
Fundamentally, I would have been unhappier if I had walked away then, but I needed that period of reflection. "Do I actually want to do this? Do I want to commit my life to football? What about the toll it takes on my family?" Luckily, I stuck around.
What moment from your childhood made you think – I can become a professional footballer?
I'd actually always dreamt of being an Olympian when I was younger. When people talk about having a dream when you're little, that was mine, but I chose football because it made me much happier. I probably would have tried heptathlon or something if I'd pursued it – only running used to just make me feel horrendously sick!
I managed to see the football final at Wembley during the London 2012 Olympics. I was still a kid but that was the moment when I saw what existed in football. It was a realisation that all of the things that would make me happy, the dreams I had of a football career, were actually available as opportunities. At that point, there was no turning back.
Tell us about a coach that has particularly inspired you.
I always had people that I really respected and admired. I'd been brought up to follow instructions and respect that sort of hierarchy between adults and children.
Before one of my first training sessions at Arsenal, when I was still on trial, I could not get out of my mum's car. We were in the JVC centre car park at Highbury and Tessa Payne came over to me and basically made it so that I didn't have a choice. There must have been some exchange of looks between her and my mum!
I look back at those moments where somebody just goes "no, you come with me" and backs you. Throughout my career, I would always want to impress Tessa and when I see her now, I'm proud to say that what she did that day meant that my career worked out.
All of my coaches were incredible along the way. I could have had a terrible experience playing for a boys' team aged six, but my first coach made sure it was an experience I want to relive over and over!
I think John Bayer at Arsenal was the first person who thought of me in the way that I aimed to be perceived. He was the head of the academy, and he made me believe that I could be the player and the person I wanted to be: hardworking and all those traits that I valued.
I tried to hold myself accountable and be open to feedback, so for somebody to guide me was important. I'd never try and be anyone else, but I think if my character traits are respected by them then because they were people I respected, I thought "this is the right path I'm on".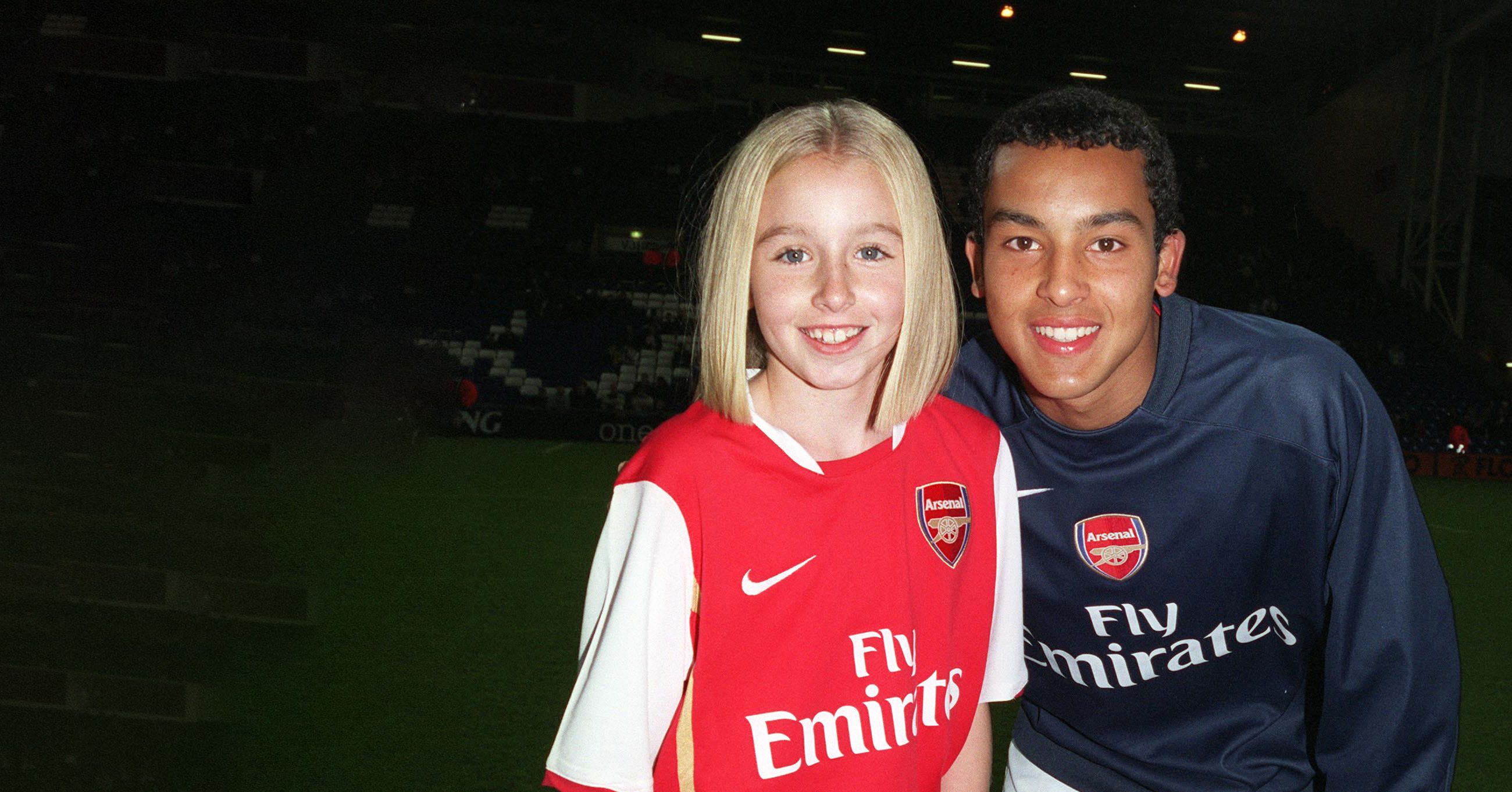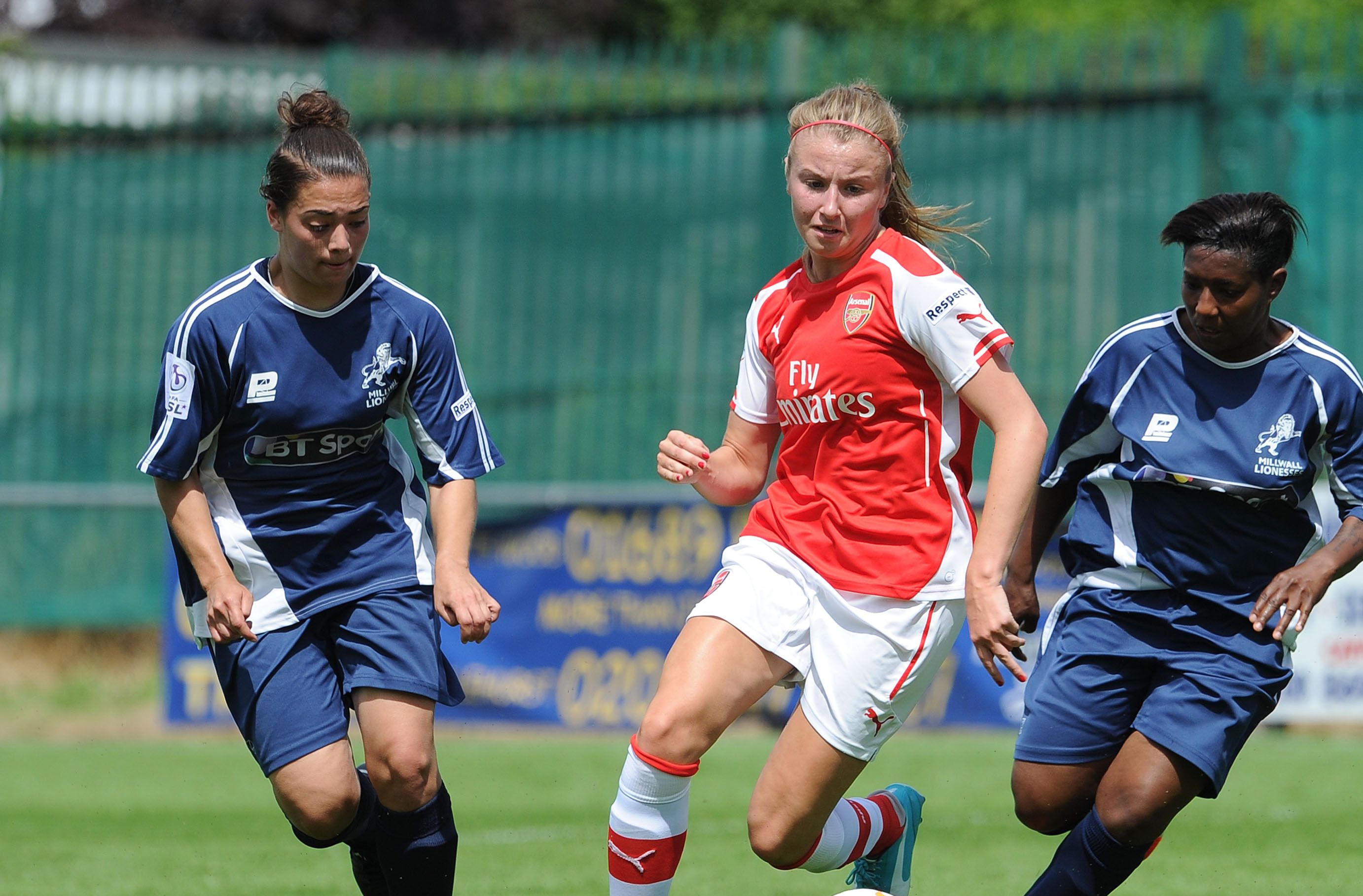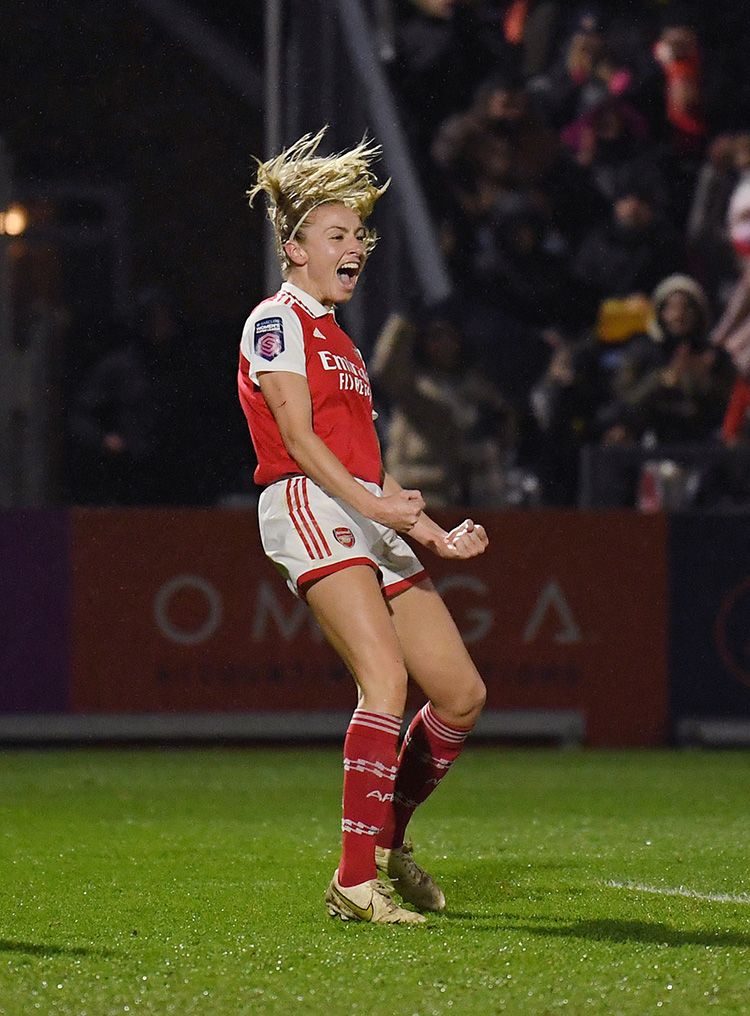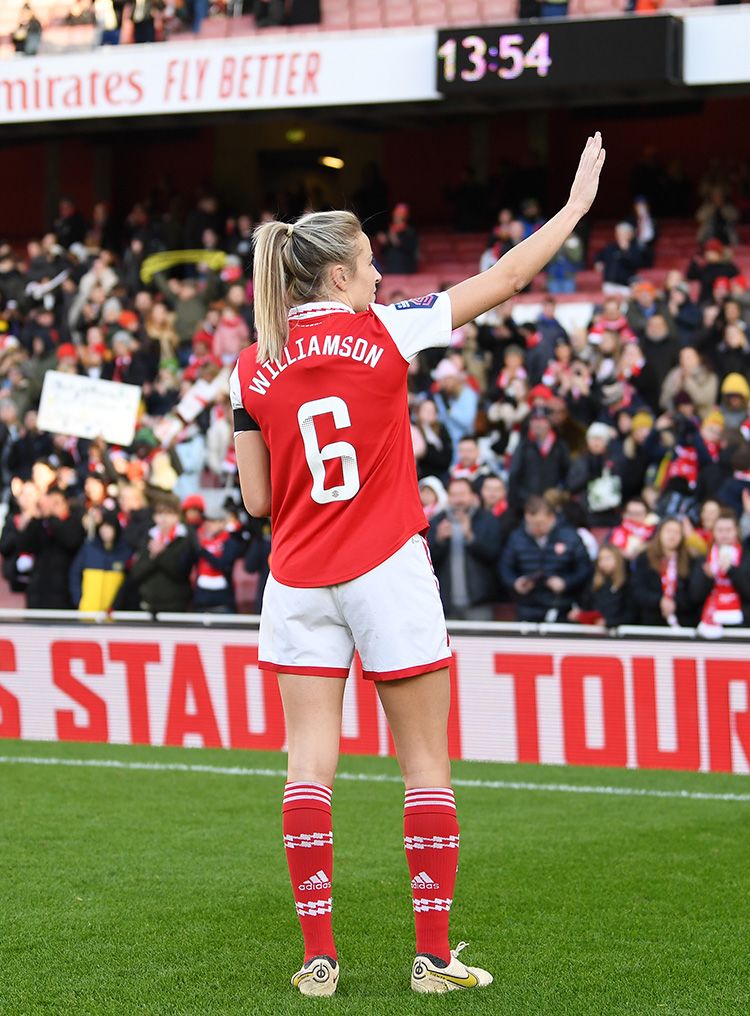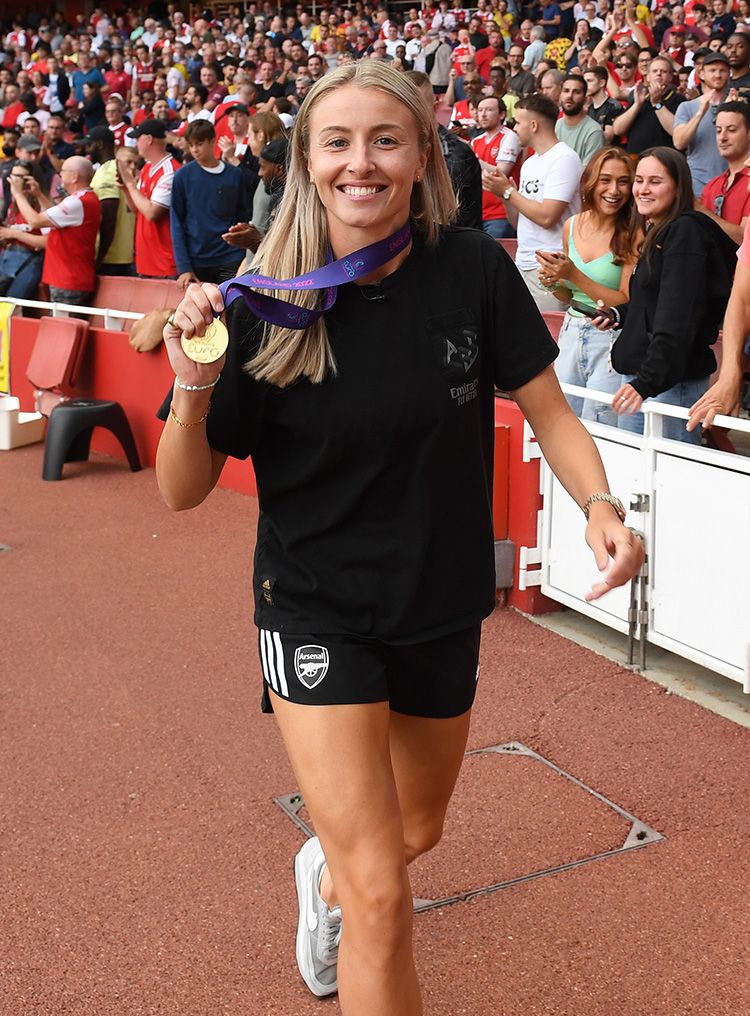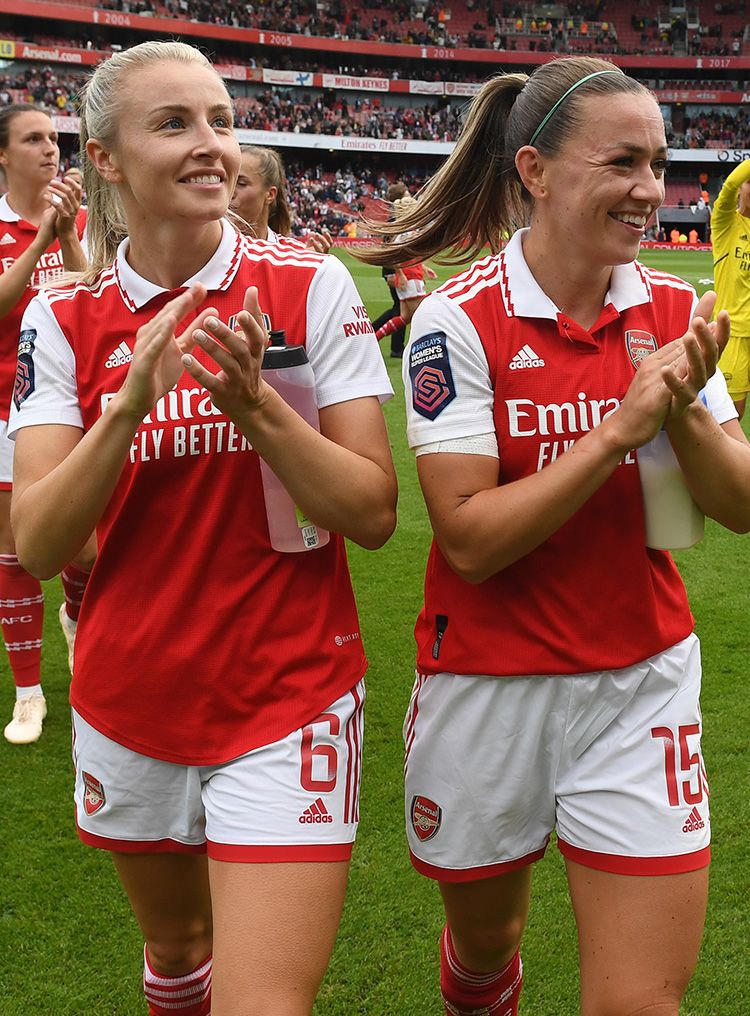 What reasons inspired you to join Arsenal?
I think my love of Arsenal stems from us being such a loyal family. It means a lot to us to follow a team that we will support through thick and thin.
What have you seen off the pitch at Arsenal that you thought was inspirational?
The classy side of Arsenal, our respect for the community and being a fair club that does things the right way. And that's not just with football: we've always said we want to play football the right way, but in terms of off the pitch, there's a respect for tradition, whilst also trying to move forward. When I was younger, that was what drew me in.
When have Arsenal supporters inspired you?
I think it's the way that we recognise our own. If you're an Arsenal fan, then you're part of the family. I met a guy once at the Emirates, who came up to me in the concourse, and we spoke about being Arsenal fans.
He joked at the time about form, 'that this is why we come every week, because once you're Arsenal, you're Arsenal for life.' The loyalty to our club is just within you, regardless of form, in good times or bad times.
This guy had seen the best of Arsenal and he'd also probably seen the worst. Yet he still goes every single year and pays his fees. That's a remarkable trait to have and that's why I love football culture in general: because fans love something unconditionally.
How important are supporters when it's a difficult situation on the pitch?
I think the whole reason that football exists in the manner that it does, and the success that it has, is because we play for a fan base that is so huge, and so invested.
If you go to the core of football, it doesn't exist without the fans and when we talk about the difference between the men's and the women's game, it's because of the fan base. We don't have that yet – potentially because we were banned for 50 years – but the interest is growing.
When you look at the core of football, the fans are why you play and that can sometimes be forgotten. You can never underestimate what the fanbase does for your team, that you play to hear them.
Looking at our men's team now, when I go to the Emirates, I feel energised and I'm excited to be amongst our fans.
Is there a team-mate who can really inspire you? How do they do it?
It has to be Kim Little. I look at her and I think she has the qualities that we all wish we had. In terms of being a decent human, but also being so dedicated.
It's one thing to say that you love something and you want to dedicate yourself to it but to actually have the willingness and the discipline to do it is something else.
She's squeezed every ounce of talent out of her body. All of this, whilst also being a decent human who never treads on anyone else's head to get to where she wants to go, and just being good at what she does. She gets what she deserves and it's the perfect balance.
Tell us about a sportsperson from another sport who you find inspirational and why?
Jessica Ennis-Hill was a massive inspiration of mine when I was growing up, because I just liked who she was in front of the camera and how she came across as this normal person. The incredible dedication to what she did was so admirable.
You have to be the absolute best at what you do to be an Olympian and that just always seemed like a really admirable trait. When I was younger, I put them all on this godlike pedestal.
Do you really feed off what your teammates say to you?
Absolutely. Whether you notice it at the time or not, it definitely has an effect. Jill Scott coming on in that Euros final was a perfect example of when we needed a burst of energy and she came on and delivered it. It's incredible what something can do to trigger you to think, "We're not going down here."
Can you think of a game when a particular moment inspired the whole team and changed the outcome?
It's really hard to put your finger on when it happens because sometimes it's talent based or it's a tackle or a moment where somebody comes on to change the game.
There was a match against Bristol in one of my first seasons at Arsenal, where we were losing 2-0 at halftime and Kelly Smith came on. She's the type of player that when you just looked in her eyes, you just knew it was going to change. We won that game 3-2 and I think she scored two, assisted one, and that's just pure talent.
There was another time when we played against Notts County in a cup game. I was injured and sat on the sidelines, and Kelly was getting bullied out there. The players should have been sent off for what they did to her! She was on the side of the pitch for about 10 minutes, trying to figure out if she was going to come back on.
In that moment, when she did come back on, she decided that we were going to win. That's when the team rallies around you.
Where in the football world have you felt inspired?
The fact that I play for the team that I love – both club and country. Playing for England inspires me because that is my way of representing my country, to bring joy to people in moments when the world's not in great shape.
Sport has the power to do that – to lift collective spirits. I get to represent my country and give everything I can in my line of work, I have the opportunity to bring people together and bring people up.
For Arsenal, it's the same. I play for the club that my granddad loved, my grandma loves, and my whole family love. For me, that will always be enough of a reason to step out onto the pitch.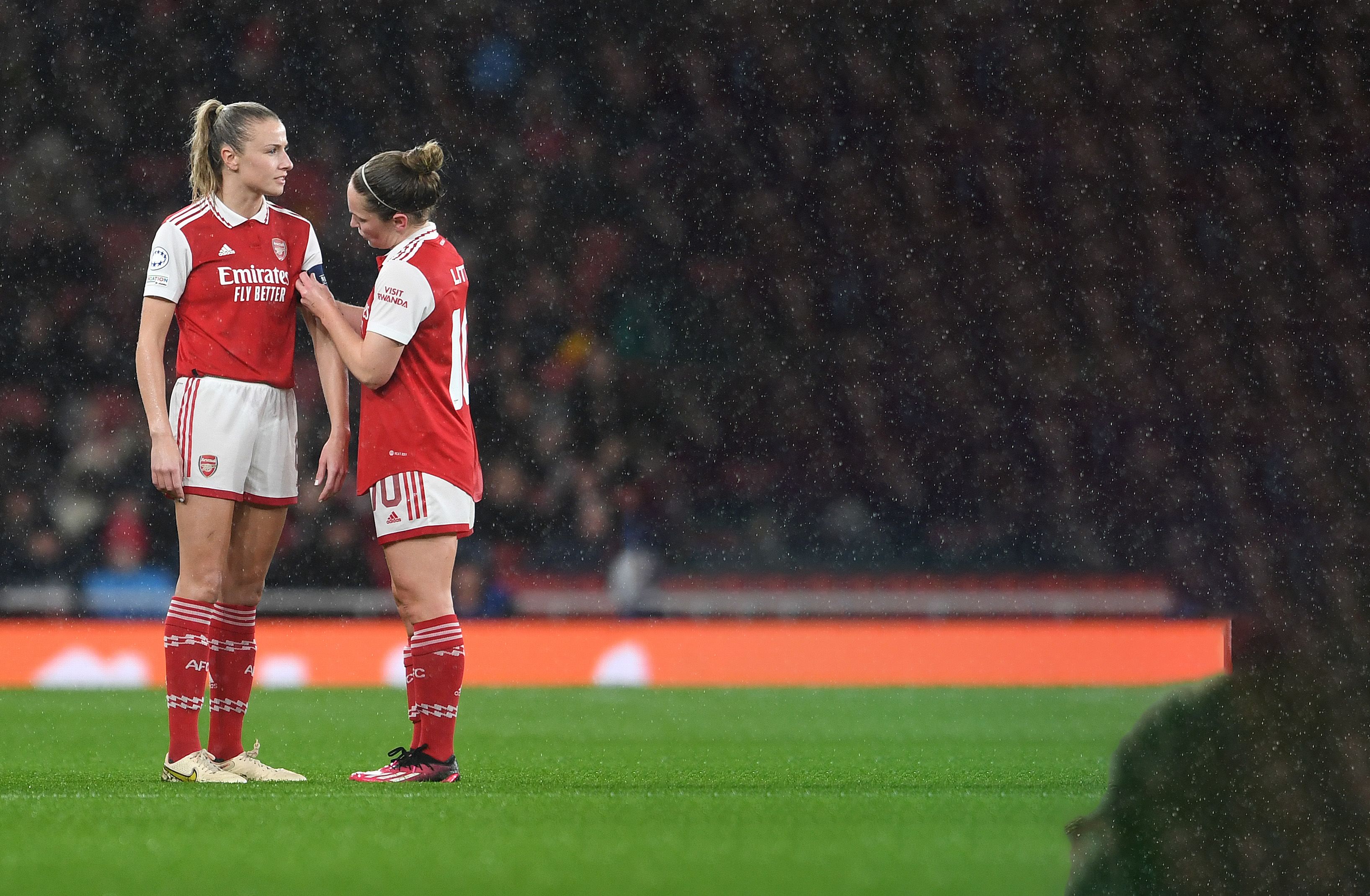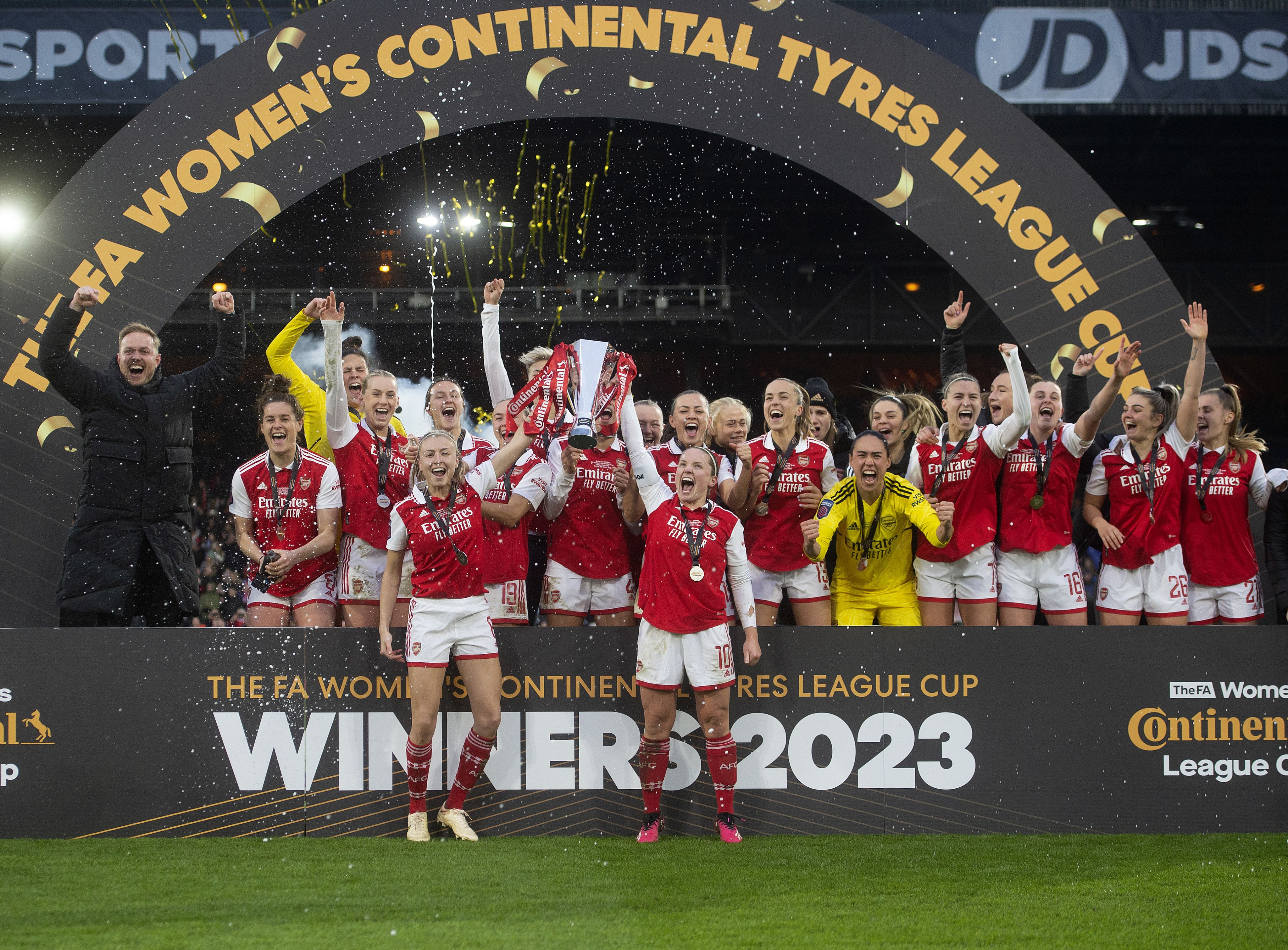 "Sport has the power to lift collective spirits. I get to represent my country and give everything I can in my line of work"