Katie McCabe shares her inspirations
It's hard not to be inspired by Katie McCabe. But what makes Katie tick? Let's find out...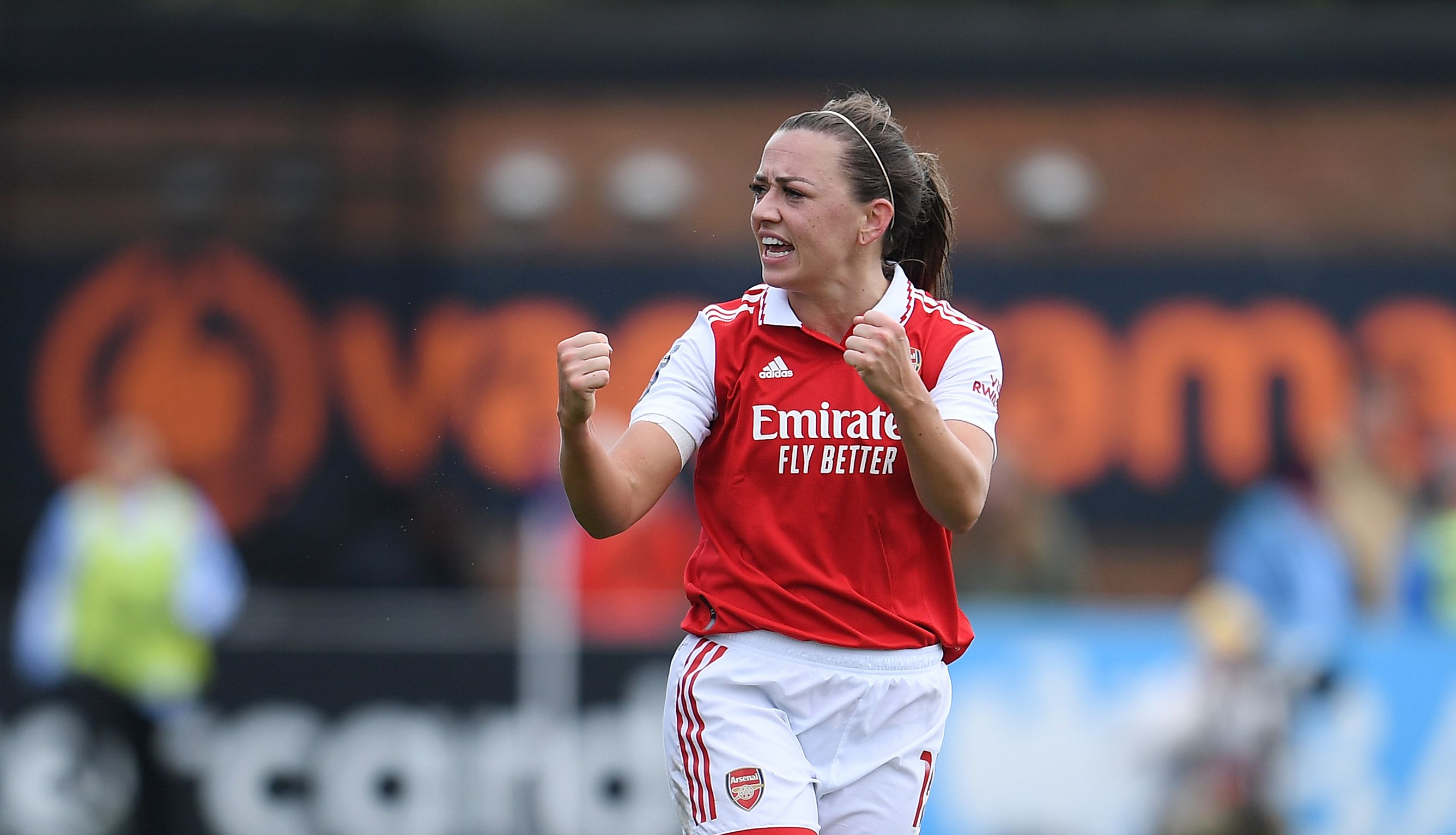 It's hard not to be inspired by Katie McCabe. Firstly there's the graft – the hard work that brought her to Arsenal and, following the disappointment of heading out on loan, the effort she put in to make herself indispensable to Joe Montemurro, whether at left-back or in attack. Then there's the talent – the outrageous goals, the quick one-twos, the defence-splitting passes – all topped off by the steely determination that made her the Republic of Ireland captain at the age of 21. But what makes Katie tick? Let's find out...
Who was your childhood inspiration?
Growing up, I always looked up to my older brother, who played football at a really high level in Ireland. He was the first one who got me involved in football, along with my dad. They brought me around to my first boys' team and they were there to support me through that because obviously, as the only girl going into a boys' team, it can be quite isolating. But I always kind of had their support right from the very start. And initially, they put a ball at my feet and then helped me along the way.
What values did the McCabe family teach you when you were growing up?
I come from a working-class family. My mum and dad always worked to support us in everything we did. We've been very lucky, and, because it's a big family, maybe you don't always get to do certain things or you don't get the best of the best at times, but credit to my mum and dad – they always made sure we had everything we wanted and everything we needed throughout our whole lives. Even to this day with my younger brothers and sisters, who are at home still.
We were always able to be involved in different team sports. Like for me, I was in the football and handball teams, the Gaelic team, basketball team, and then times that by a couple more kids and obviously it's an expense, so they were always putting us first as a priority. And it really shows, for me, the togetherness of my family growing up and having a big family and always relying on each other. I guess we were – and still are – a team.
You said your brother inspired you growing up. What's it like to know that you're now inspiring your younger sister?
My brother never, ever put pressure on me, you know. He always said, "Look, do your thing and let the football do the talking." Because, as I said, as a young girl in a team full of boys, you get judged. It's just how it is. You're the only girl rocking up to a boys' session and they're all kind of looking at you, until you have a ball at your feet and you stick one in the back of the net, and then you automatically gain that respect.
For my sister Lauren now as well, having a female role model to look up to in myself, she sees the opportunity. I saw the opportunity that men had as footballers when I was her age, looking up to my brother, but now she sees the possibility that women can do it too. That's obviously a great thing.
She has such a good attitude and dedication towards football itself. But I always say to her, "Make sure you enjoy it and never put any pressure on yourself. Because that's the reason why you started playing football in the first place."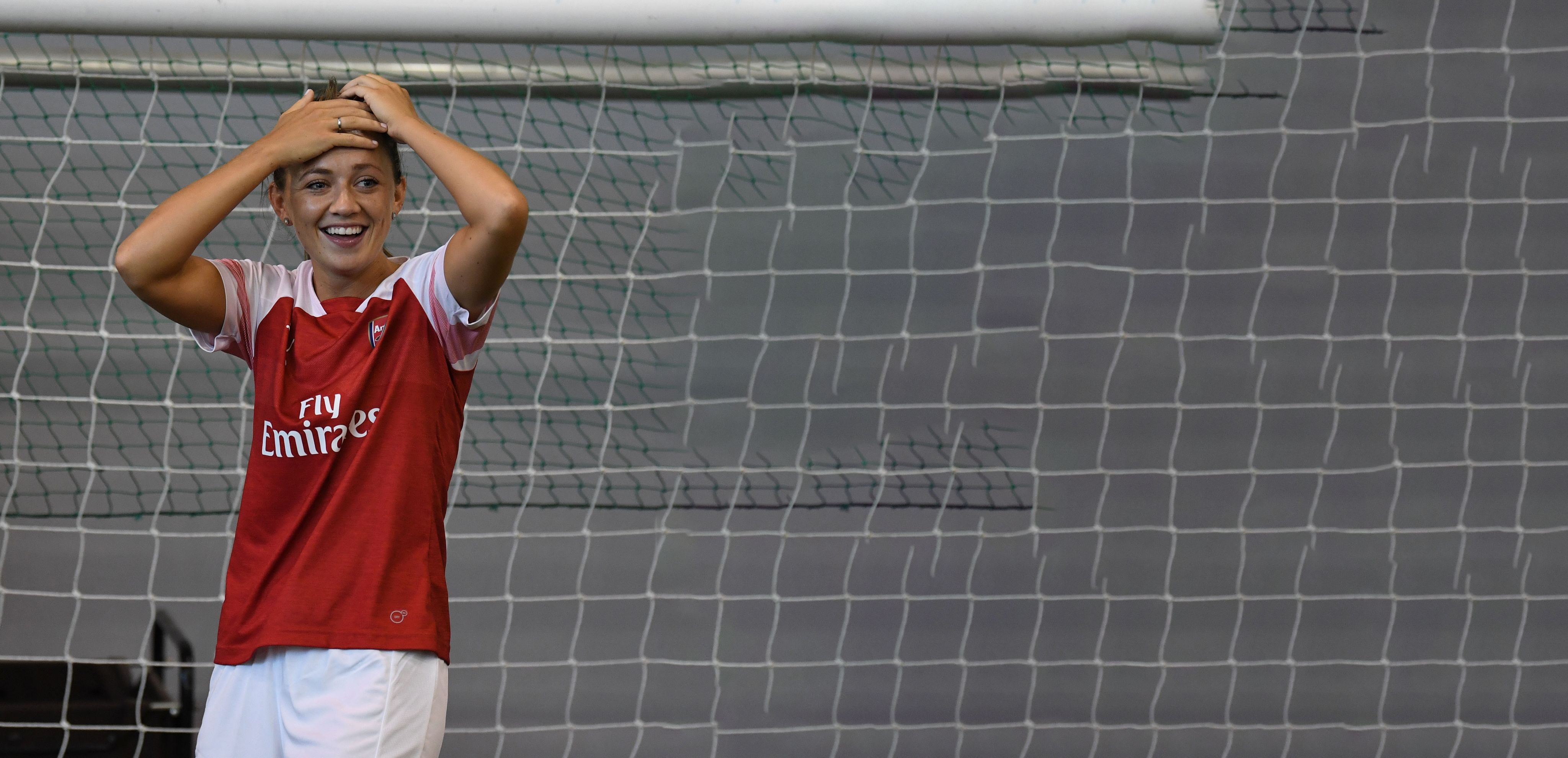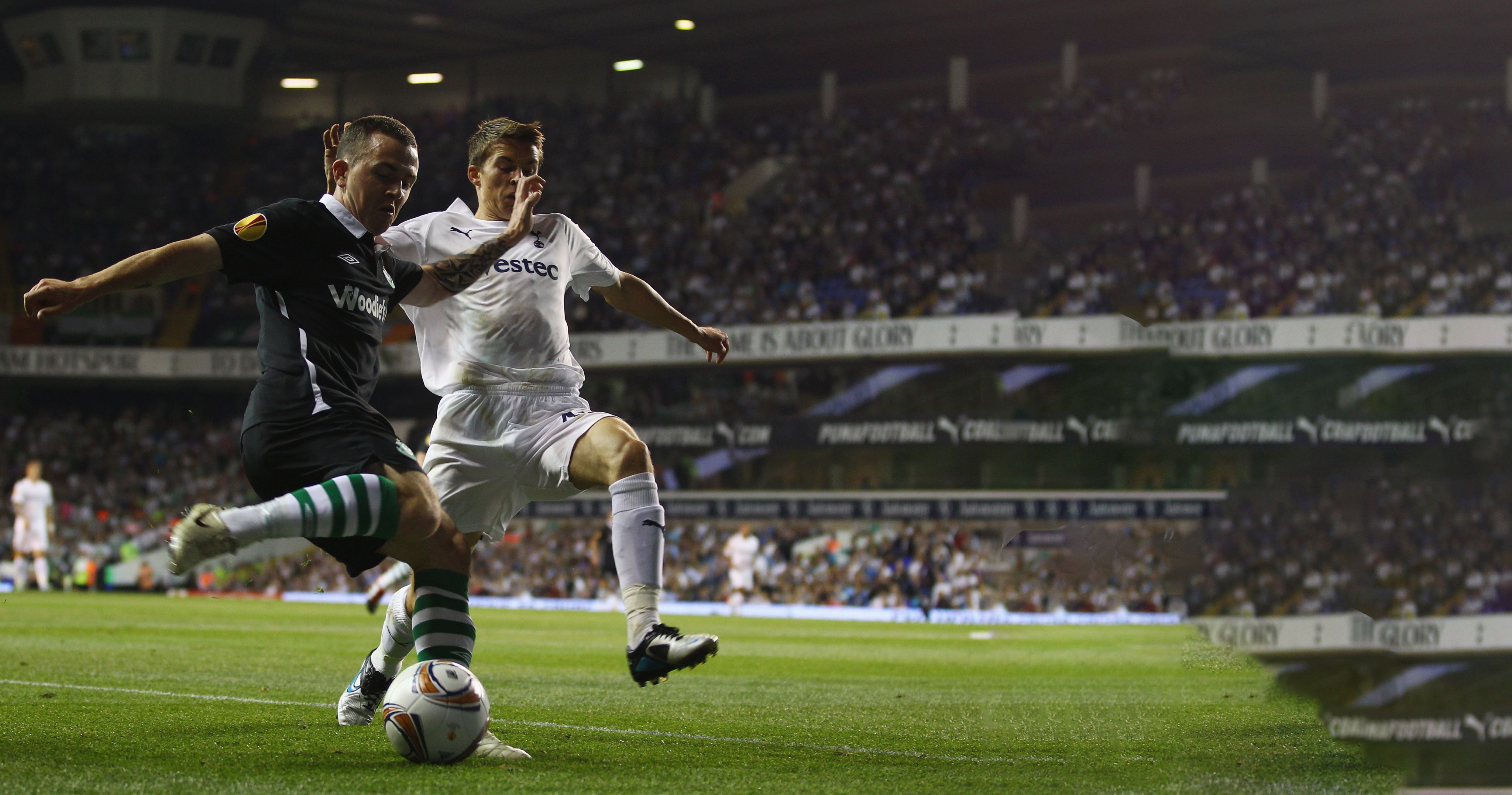 "I got that move to Arsenal, which was everything I'd ever dreamed of."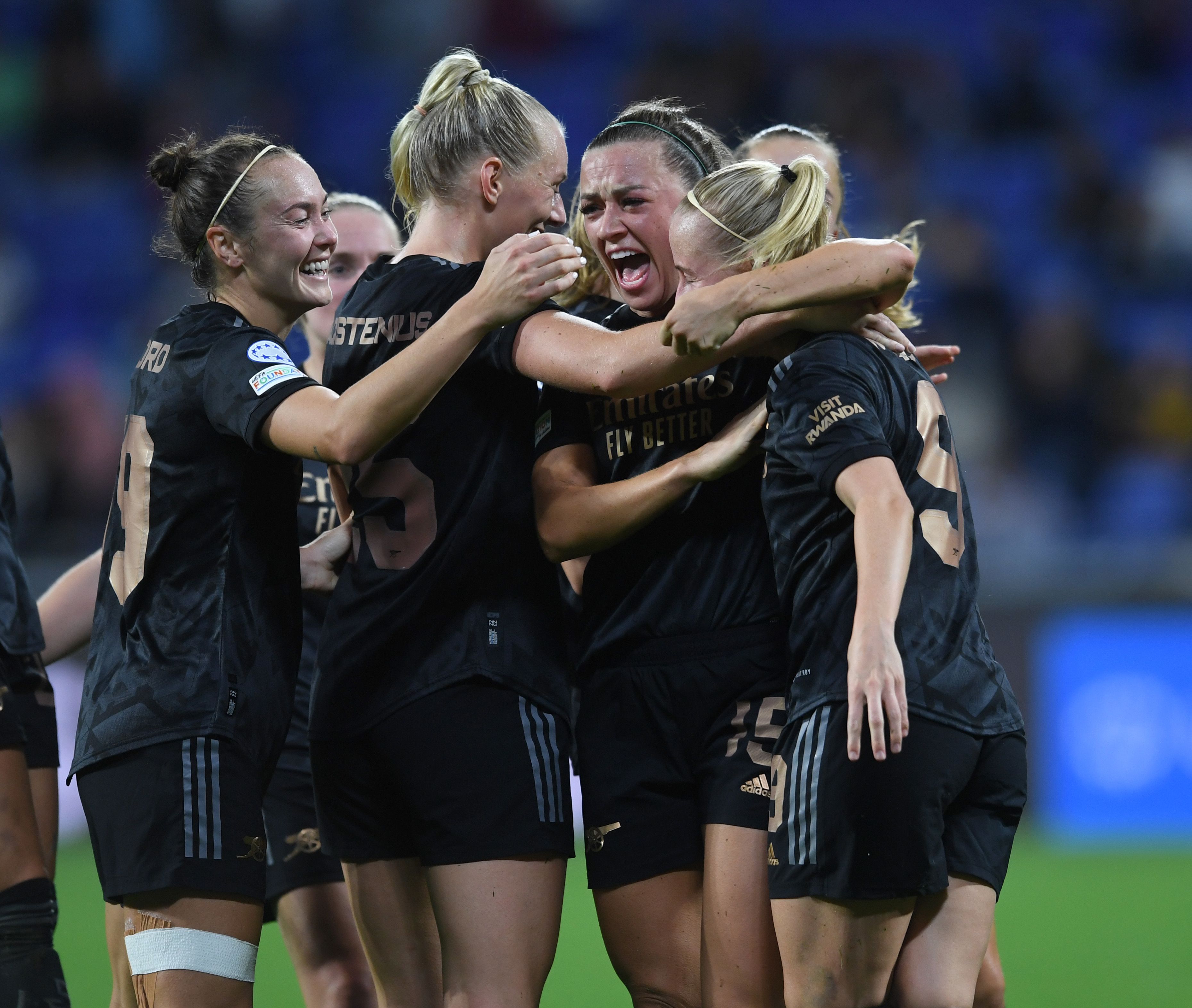 When did you first think, "I want to become a professional footballer"?
I remember my dad put the Women's FA Cup final on and at the time it was the one game a year that was on TV. I think it was on BBC and it was Arsenal playing against Everton. I must have been about 12 at the time. He was like, "Sit down and watch – that's the women playing!" and I was like "What? Women? Arsenal, Everton, what?" I had no idea, and he said, "Look, there are Irish girls playing in it."
And then that opened my eyes up to Emma Byrne, Ciara Grant and Yvonne Tracy. I honestly didn't know women's football even existed. All I did was watch the Premier League and the Ireland men's games, but ever since that day I was like, "I can do that too."
I remember then, a couple months later, Ireland were playing in Dublin in an old stadium. I got a ticket and I got Emma Byrne to sign it. I just remember that interaction they had with me when I was that young, and I still try to maintain having that interaction with fans when I finish games to this day, because I know how much it meant to me when Emma Byrne signed my ticket. So I always try to make sure to do that now when I'm playing for Ireland or Arsenal.
Was there ever a moment when you felt like you didn't want to play football anymore?
I loved playing football in Ireland. I loved the team I played for. I loved the people I played with, my team-mates, and I'm still so close to them to this day. Then I obviously got that move to Arsenal, which was everything I'd ever dreamed of.
That's where the kind of the big struggle hit – coming into this team of legends as a young kid and not really knowing where I stood, or what I had to do to improve. Finding my feet over in London was difficult, too. There was a period of six to eight months when I wasn't loving training anymore. You could argue that I fell out of love with it a little bit.
Being a young player, I couldn't really figure out on my own what it was that wasn't going right for me. And then for me to make the decision to go on loan and just kind of figure it all out, I just wanted to play no matter where it was or who it was with. I just wanted to play and ultimately that led me to move to Glasgow and I absolutely fell in love with the game again, just playing week in, week out.
It was about figuring out what I needed to do to go back to Arsenal with a bit more bite and a bit more grit so I could fight my way back into the team.
When we say the word 'inspiration', who's the first coach that comes to mind?
I've had so many coaches that have been so many different things throughout my career. Coming from a big family, my dad couldn't commit to every single game, but there was this coach I had when I was 12, Caroline, and she would bring me to every training session. She was so committed to get me to training or wherever I needed to be because she believed in me. She saw the player and the potential in me.

I could also say Joe Montemurro. He instilled the confidence in me that no other coach did, in terms of my professional career. He really trusted me in any sort of role within the team and I felt that. That really made me excel on the pitch and gave me a confidence that I'd never really had before. Ultimately that got me to where I am now with Arsenal and that's obviously still here seven years later. I honestly can't wait to see Joe again. He's literally the best guy. I still keep in touch with him and he messaged me when we qualified for the World Cup. He's just got a heart of gold. And tactically he's one of the best in the game.
If you think back, is there a game early on
in your career that you still think back on?
I think maybe the game at Birmingham in 2019. We had to win it to secure Champions League for the first time in years and I think the year before that we lost against Birmingham away, so it was a pressure game. We were hit with injuries as well and a couple of our key players weren't able to play, and we were kind of shy on numbers that whole season.
But to score the winning goal to send us back into the Champions League and that win itself just lifted the pressure off us to then go on and finish the job in the final few games. I still remember the goal and game, clear as day.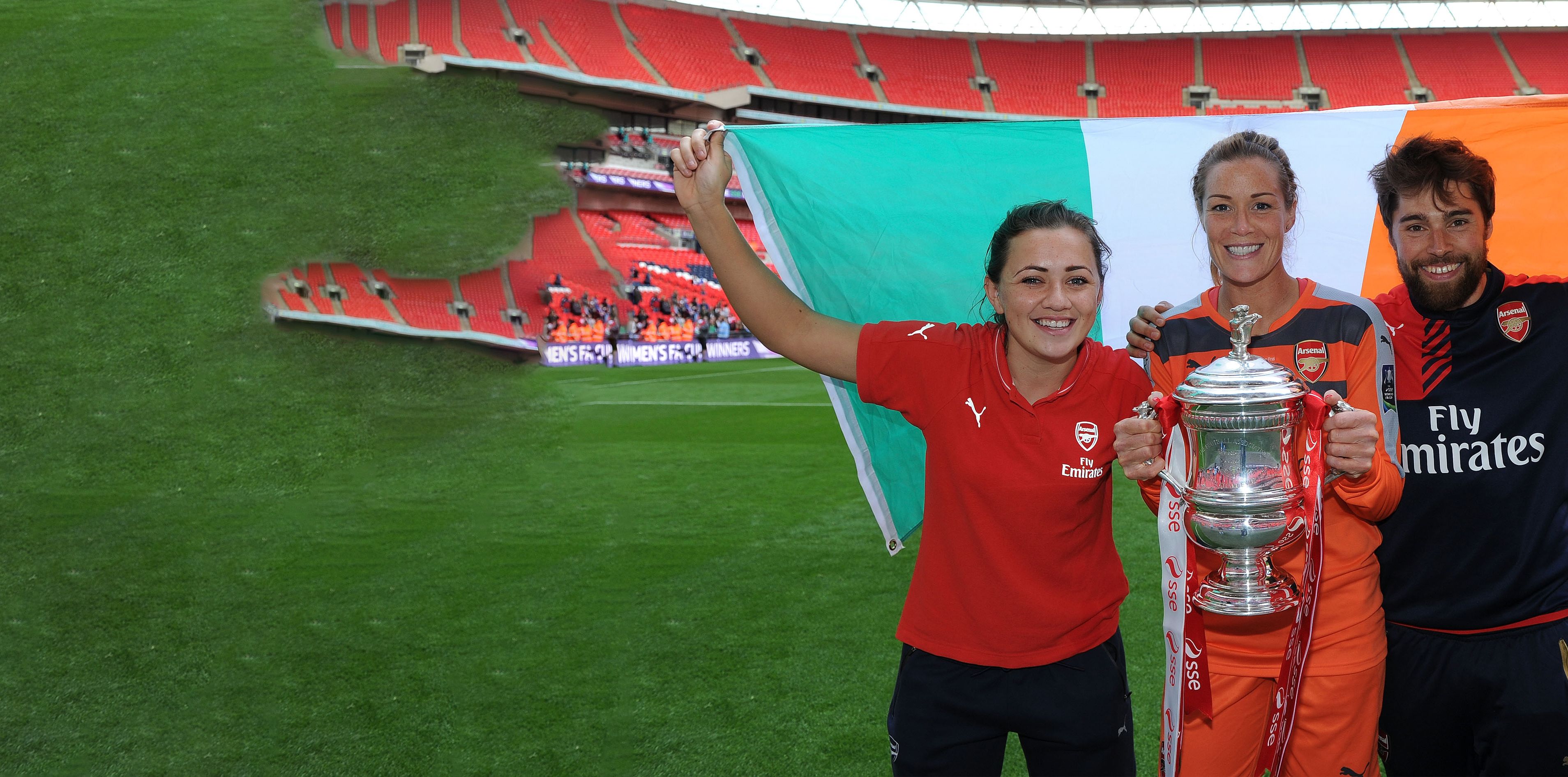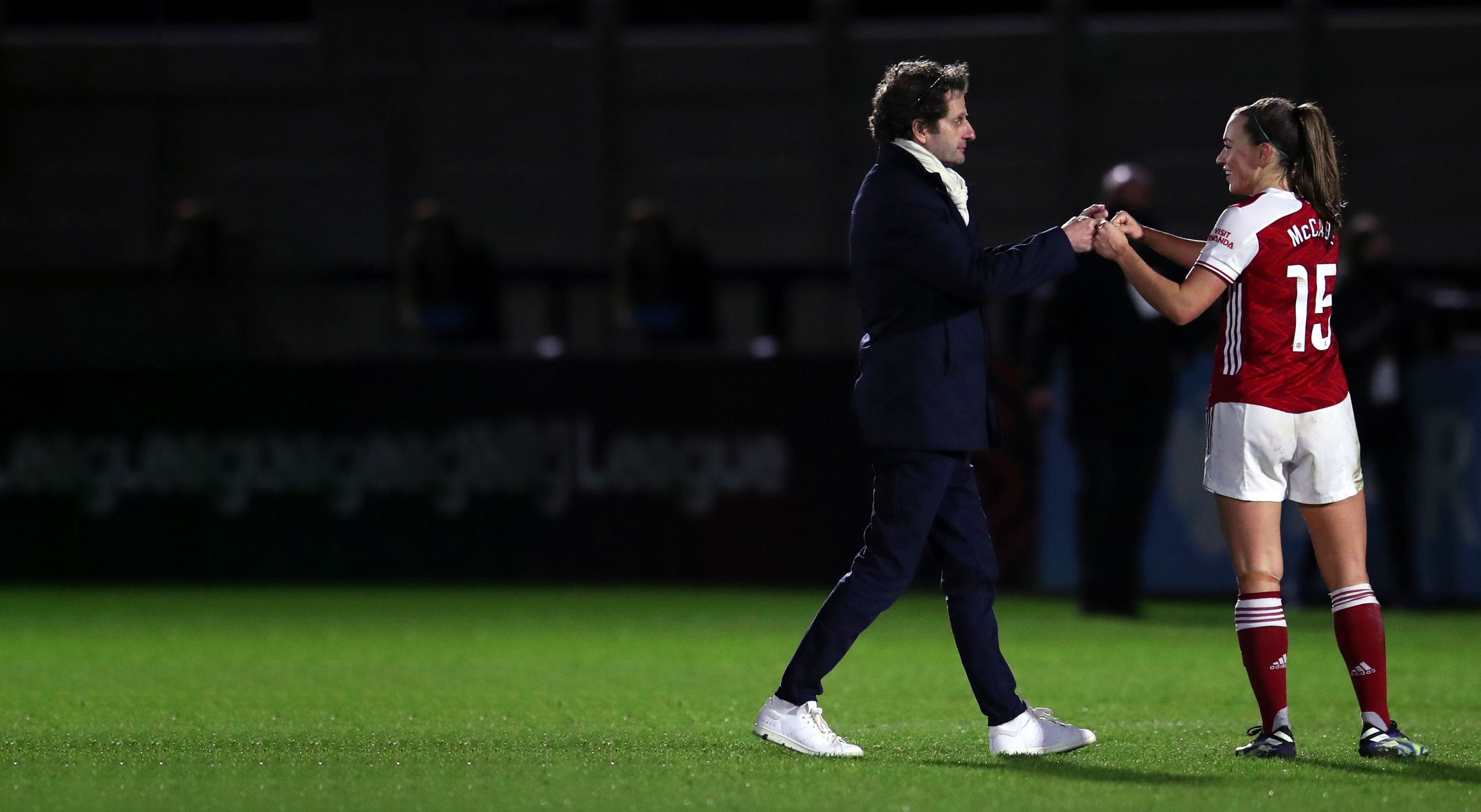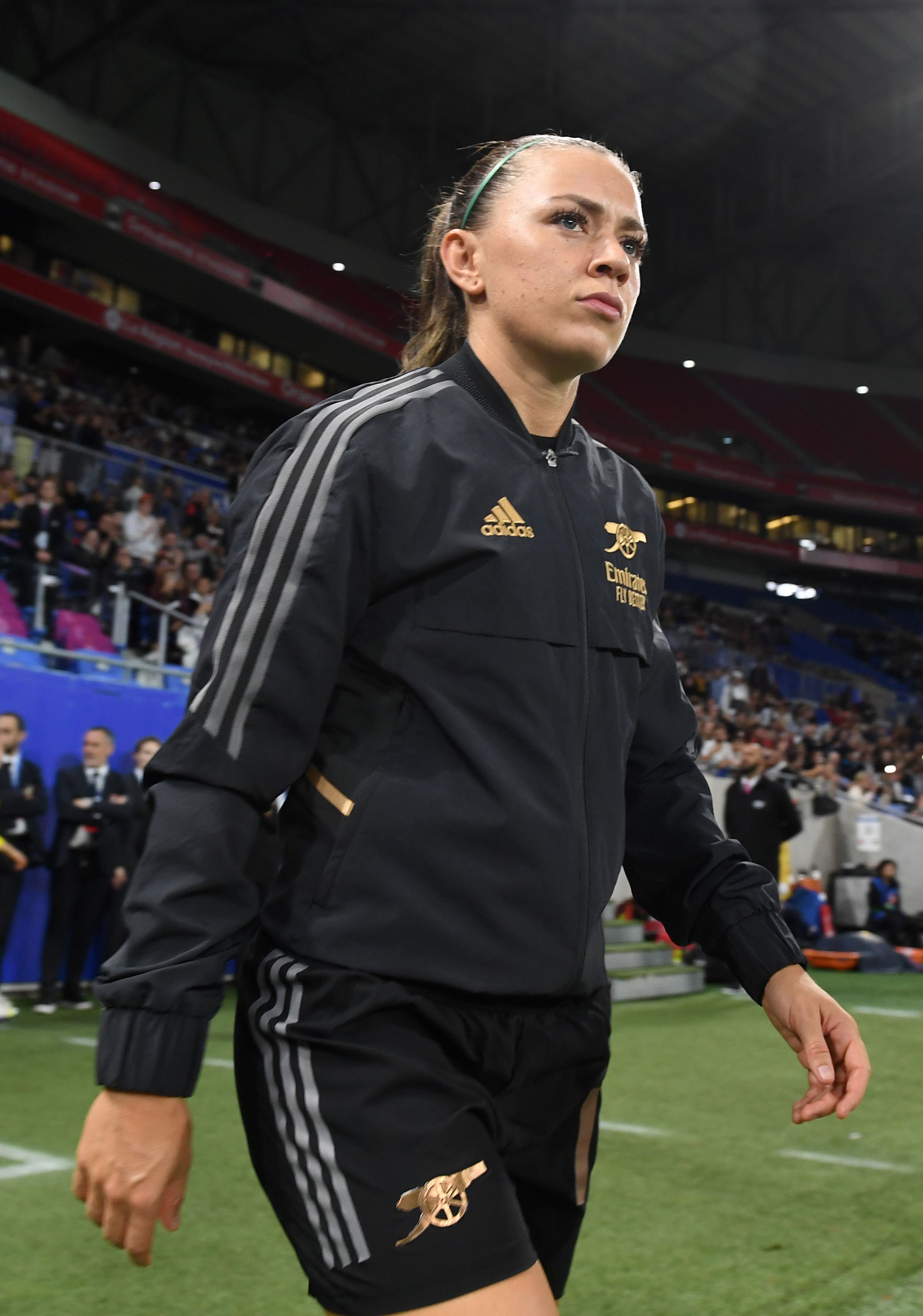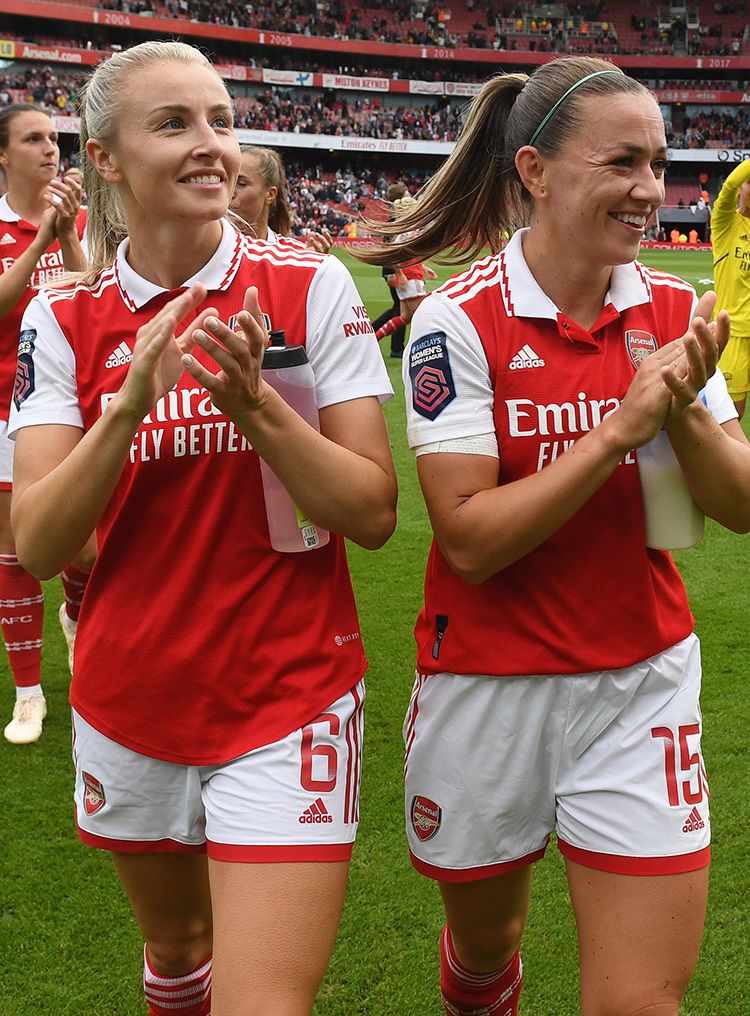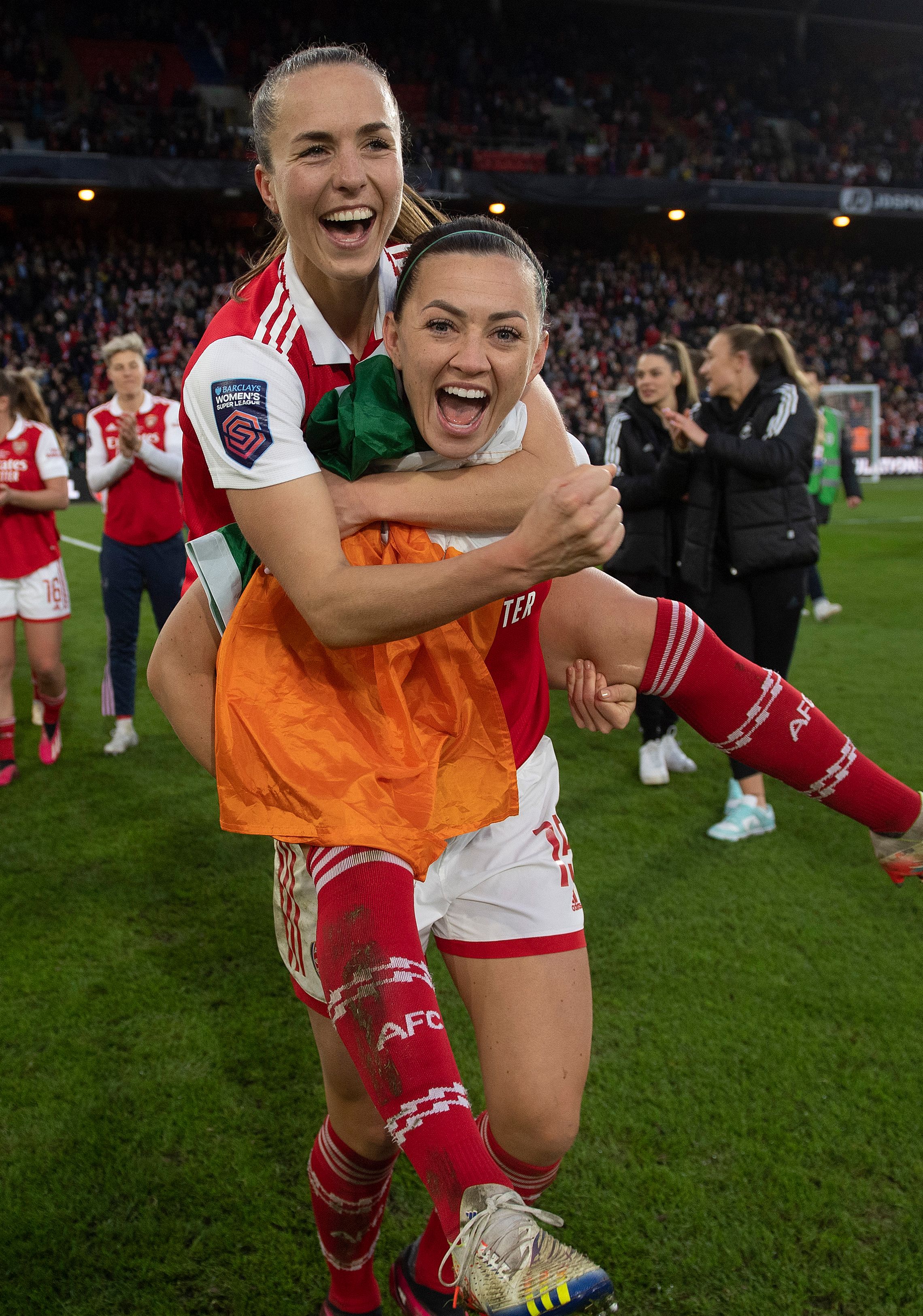 Since joining Arsenal, what have you seen off the pitch that you think is inspirational?
I think from when I first joined and where we were as the women's side of the club to where we are now, there has been massive, massive growth. There have been a lot of changes within the club and obviously on the men's side two different managers coming in and wanting different things – and likewise with us.
But I think where we are now as a club, you can feel it around the training ground, you can feel it around us when we're at the Emirates, there is a one club mentality. Whether that's sharing the gym with the men's first team in the morning and obviously them keeping an eye on our games and us keeping an eye on their games or coming to support them at the Emirates, there is a real togetherness.
I think we can't just stand still with that either – we can't just be happy or satisfied with what we have. We want to always keep pushing. We always want to keep driving the women's game, and I think Arsenal as a club are always prepared to do that. We've been at the forefront of the women's game for as long as I've been alive.
Obviously, I hear stories about Emma Byrne when she first came over, and how they dominated everything then. That history of Arsenal will never go away. It has been instilled in the women's game for so long. We want to continue to drive that as players, but most importantly the club wants to do that as well. Having that support obviously makes that easier for us and it gives us the confidence to just focus on what we have to do in terms of performances and getting results.
Have the Arsenal fans done something that has inspired you?
I think when the fans make up a chant for you. That's always a biggie. It means you're doing something right on the pitch, which is nice. And then, if they see you do something good or maybe want to try and pick you up during the game if something's not going well and they start to chant your name or your song or whatever it may be, it gives you a lift and it gives you a bit of confidence to know that the fans are behind you.
I always love hearing "We've got McCabe" whenever they start singing. Even though it looks like I'm probably just focused on the game, inside I'm happy. It's fantastic and the relationship we've had with the fans, we don't want to lose that. Even though the women's game is getting bigger and bigger, I think that relationship we have with the selfies after the game, signing autographs, signing shirts – that's what makes the women's game.
It's so unique and so personal as well. So yes, the game is growing, but we don't want to lose that relationship we have with our fans.
And just finally, is there a team-mate at Arsenal who inspires you?
Obviously, you could speak about Beatts and what she has been through in the past, the resilience she has shown and taking everything on the chin – having cancer and beating it. She's an absolute legend and I admire her so much as a player and person.
If we're talking about the here and now, the challenges and the pressures Beth is having with being such a massive player for Arsenal and a massive player for England, and how she comes in with a smile on her face, she's amazing.
With everything that's going on at home with her mum's battle with cancer too, she comes in with a smile on her face and trains hard and just shows a really good attitude.
Don't get me wrong, we all have our down days, but I think how she's performing with everything that's going on in her personal life is inspirational to me because I think if it was me, it would obviously be really difficult to deal with something like that. But she knows she has got the support of her teammates and
all of her friends too. She has been amazing recently and it's a credit to her.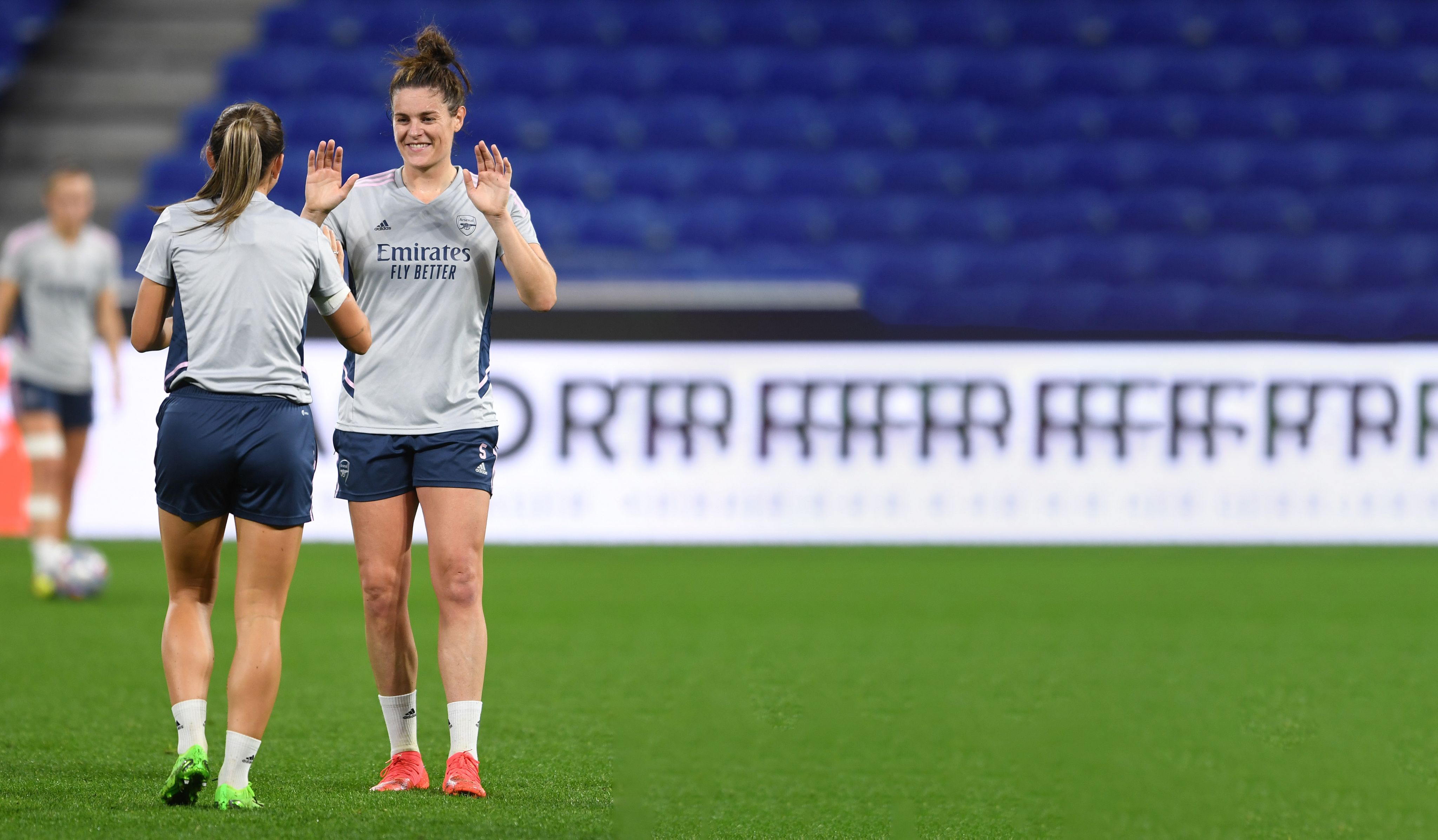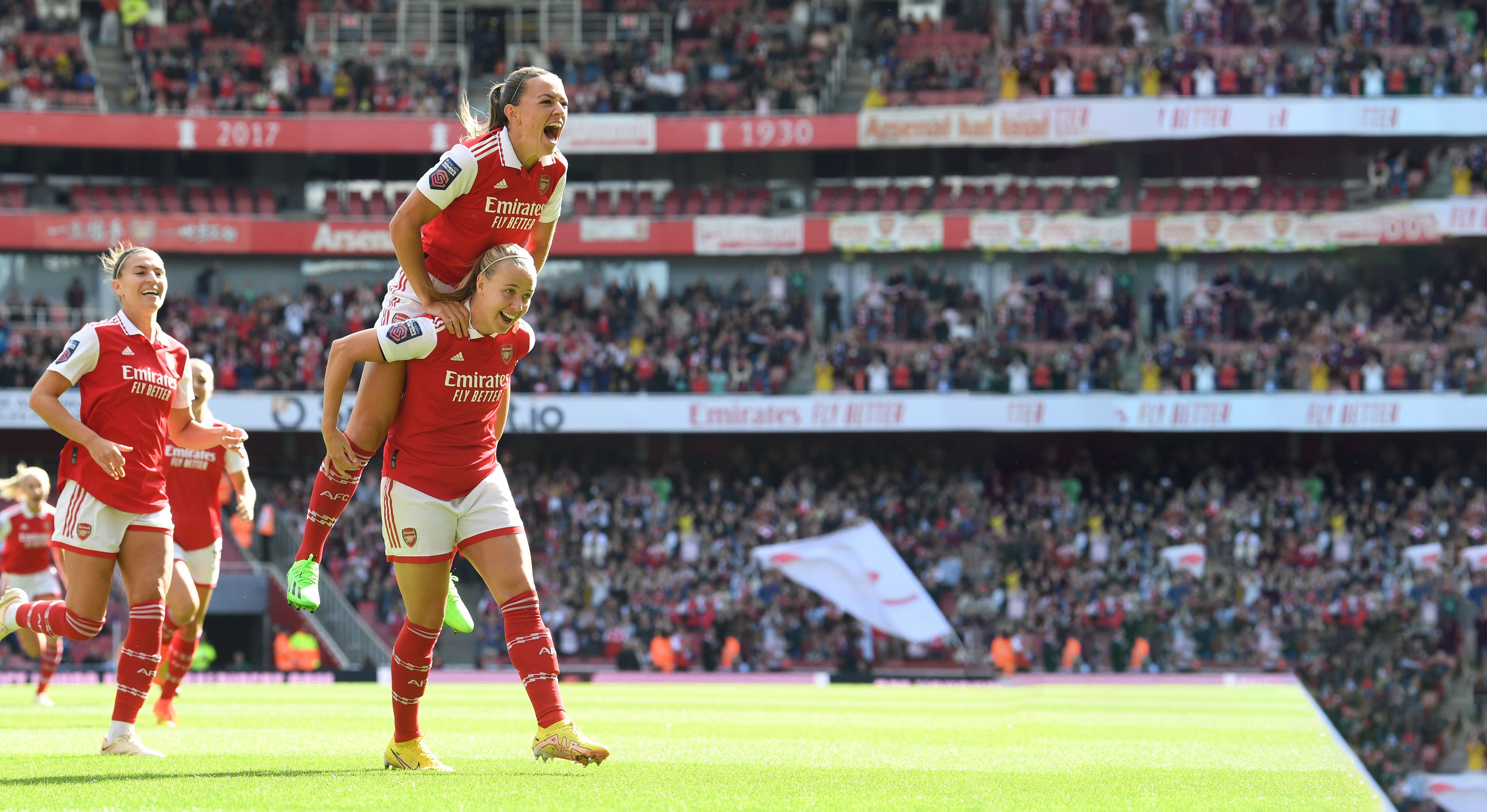 "I always love hearing 'We've got McCabe' whenever they start singing. Even though it looks like I'm just focused on the game, inside I'm happy."