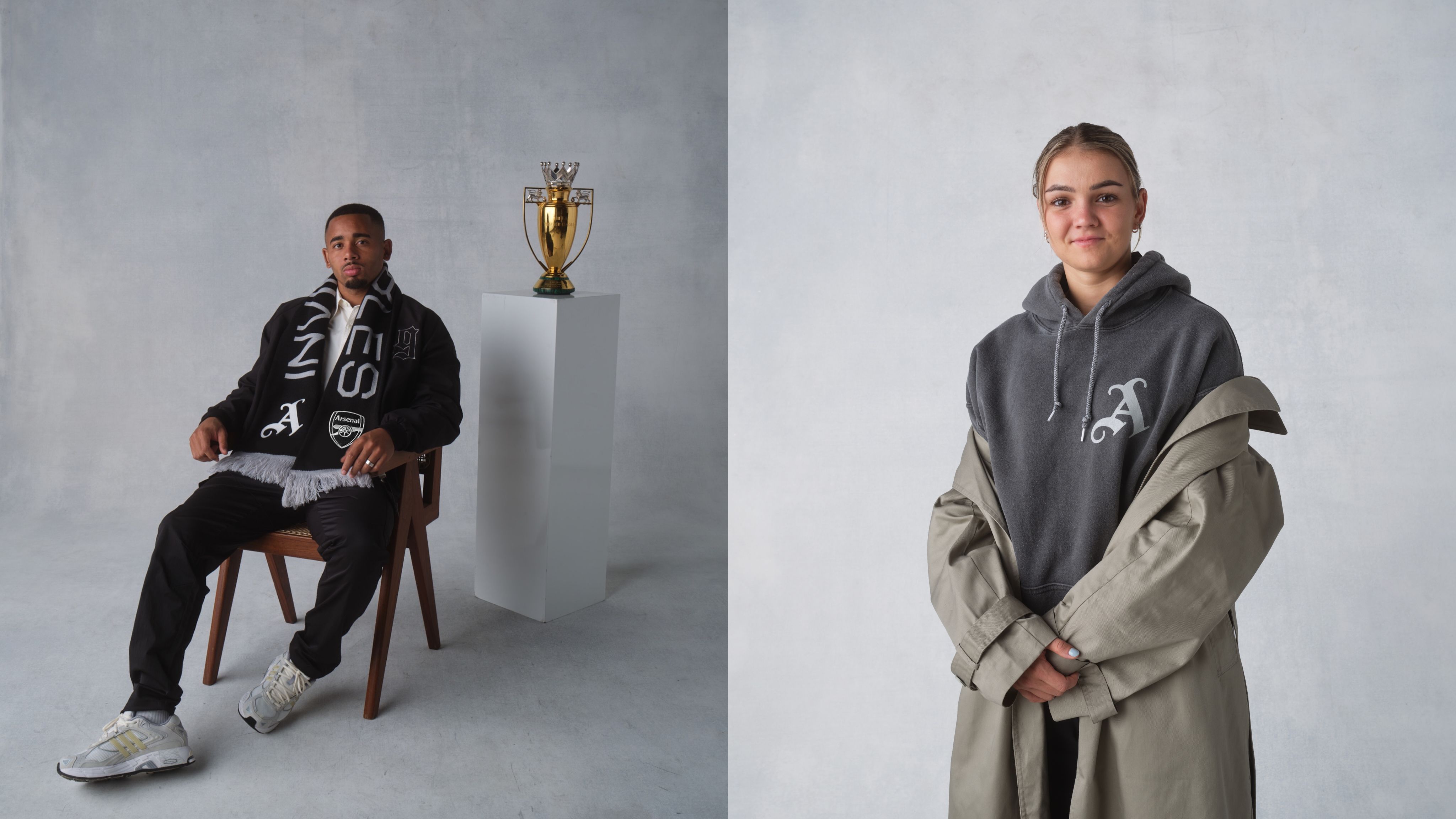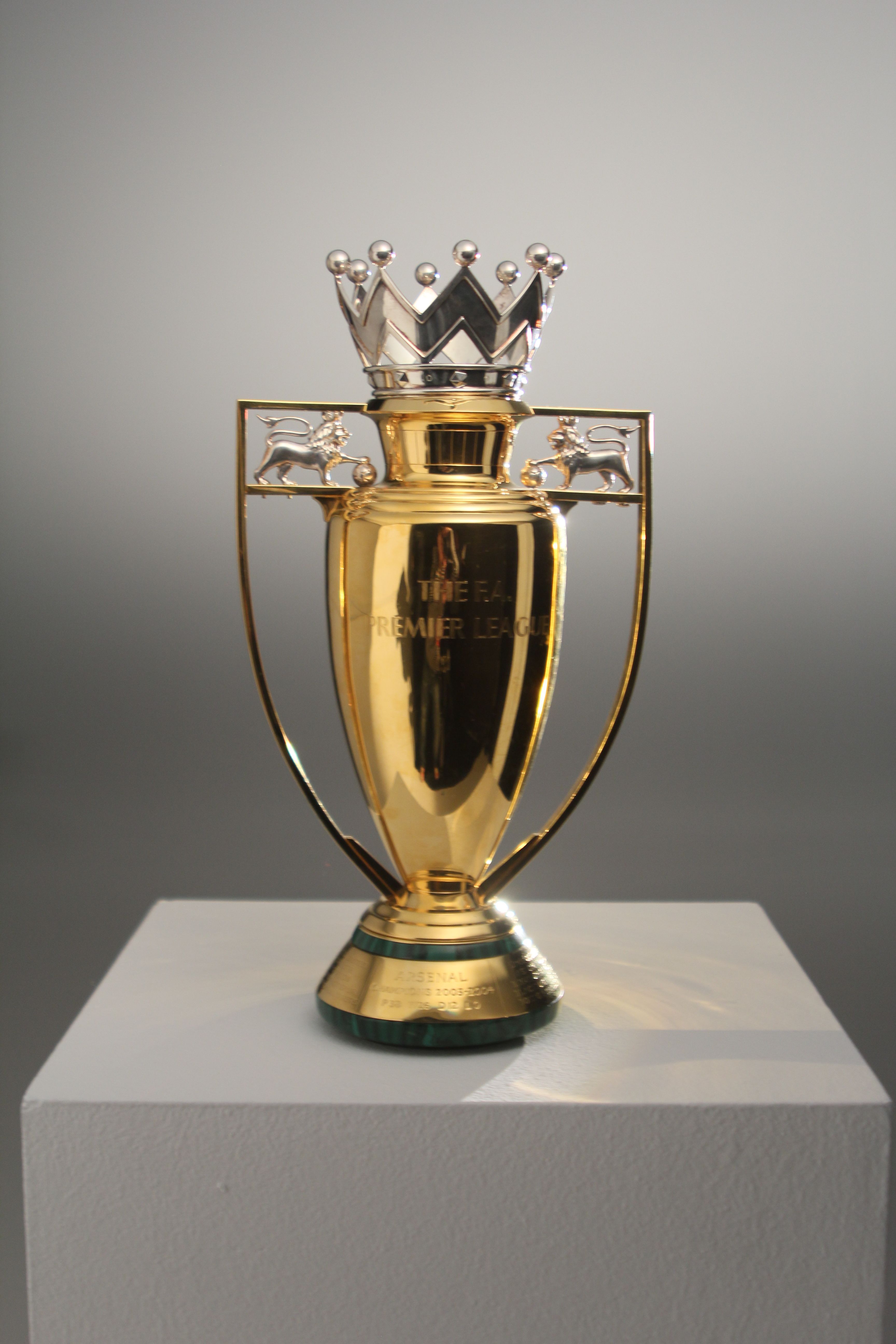 Between May 7, 2003 and October 16, 2004, our men's team went undefeated in the league. An Invincible Arsenal was born. And so were many of us.
We went a record 49 consecutive top-flight league games without defeat between May 2003 and October 2004, surpassing the 42-match previous high set by Nottingham Forest between November 1977 and December 1978.
In completing this remarkable run, we also recorded an unbeaten top-flight league season, only equalled by Preston North End - who went a 22-game season without losing in 1888/89.
Becoming Invincible was not only an incredible sporting achievement, it was also the birth of a mindset that lives on today throughout Arsenal and our community.
To symbolise the achievement, we're shining a light on 49 Gooners born on the dates of our 49 unbeaten matches. This generation, born exactly 20 years ago, represent the legacy of the Invincibles. By channelling the spirit of the past, we show how our club is ready for the future.
Our Invincibles Collection can be found at Arsenal Direct, with 10 per cent of the retail price of each Invincibles product going to support the work of The Arsenal Foundation.

"The Invincible era inspired me because, when I was growing up, it was so iconic to talk about. I obviously didn't really live through it - but it left a legacy that remained while I was growing up as an Arsenal fan.
"To me, Arsenal means family, home, courage, determination. It's a massive part of my life and a big part of my family.
"I lost a bit of my love for football as a kid - but I've rediscovered it in the last couple of years. It's so nice to have a club to follow, to have that passion. It's a really fulfilling aspect of my life.
"Arsenal Women helped me to rediscover my love for the club. My most memorable match was probably the sell-out at Emirates Stadium against Wolfsburg in last season's Champions League.
"Everyone singing North London forever, seeing how full the stadium was, seeing men with the name of women's players on their shirts was such an amazing moment.
"It was nice to see how enthusiastic the club as a whole is for the women's team. "
LUCIA
Born May 15, 2004
Match 40: Arsenal 2-1 Leicester City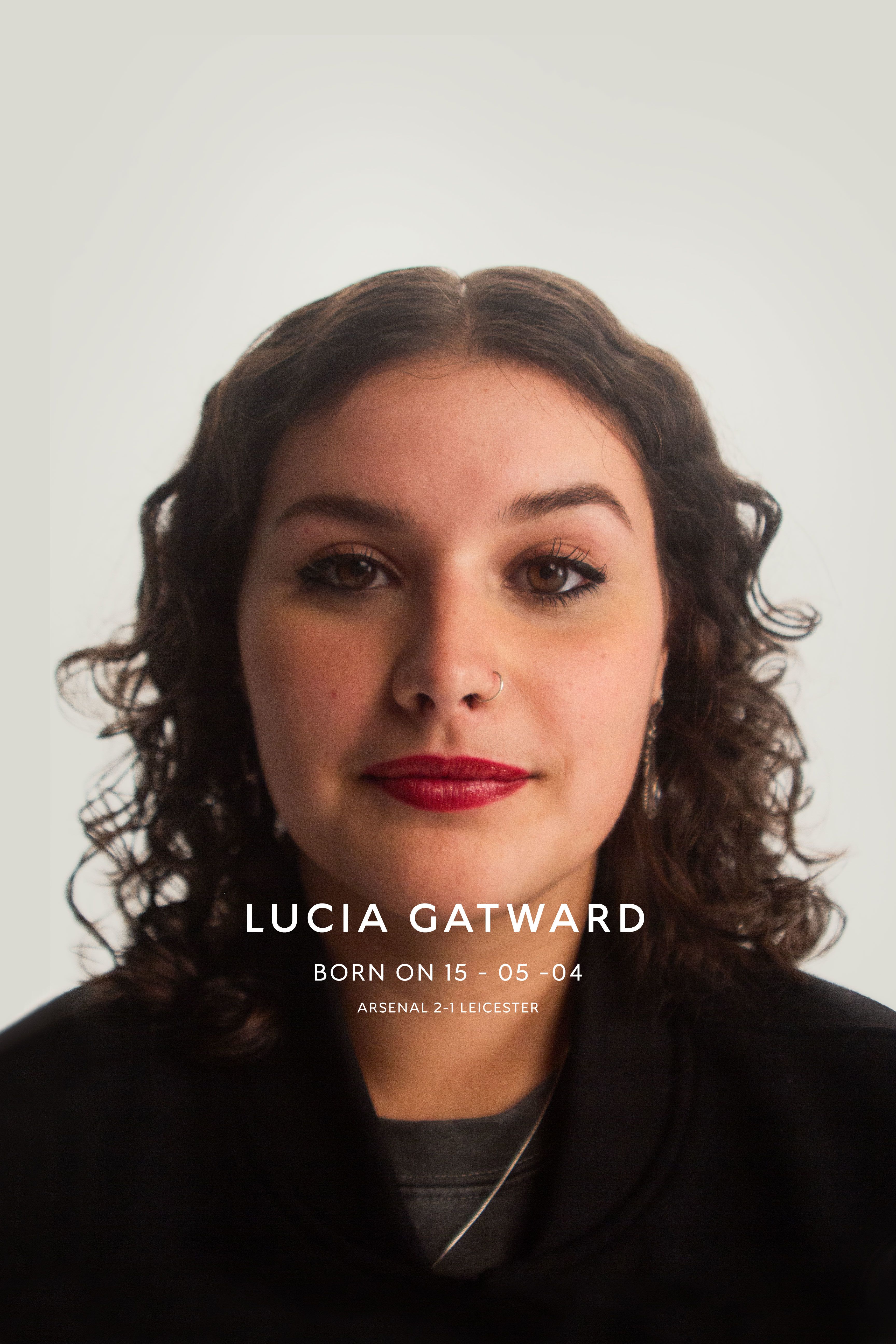 "Arsenal means a lot more than just football to me. It's a way to connect with other people. Arsenal is like a big family. Whenever you go to Emirates Stadium, there are nearly 60,000 people there who want the same team to win. It's just special. It's another level of connection that can only football can really give you.
"I've been an Arsenal supporter all my life, mainly because of my family. Supporting the club is very important to me.
"I've been told a lot of stories about the Invincible season by my family - my brother is a big Arsenal fan and he talks about it.
"Arsène Wenger was the reason I got into football - his style of play, the players he had, it was just unique. Looking back, I loved Thierry Henry, Dennis Bergkamp, Patrick Vieira - so many of that team! It's hard to name just a couple.
"Having Arsenal in my life has allowed me to make new friends and improve my relationship with family members as well. With Arsenal, there's always something to talk about."
FARAJ
Born December 26, 2003
Match 20: Arsenal 3-0 Wolves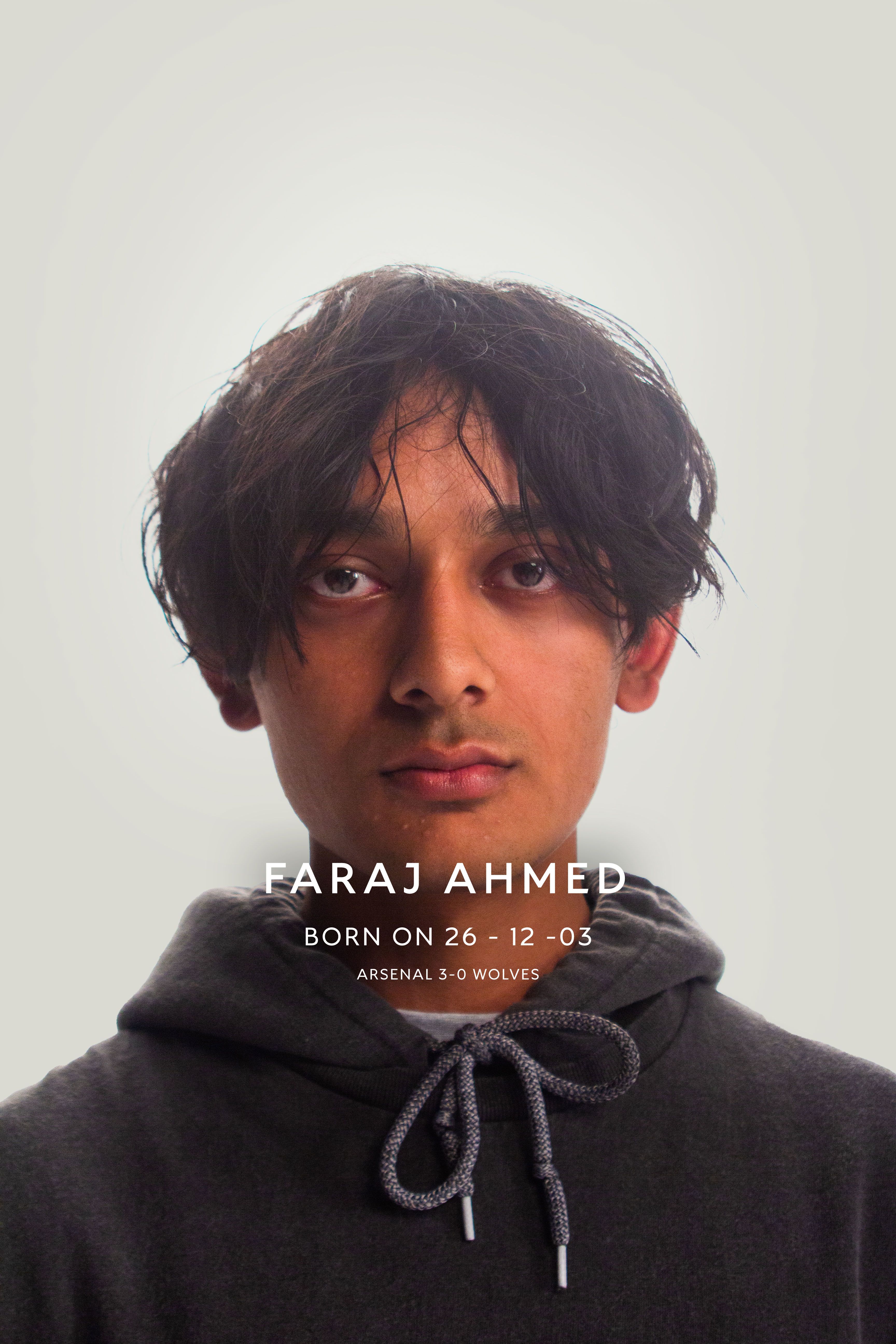 "I grew up in a house with four boys, all of whom were massive Arsenal fans - I became one from day one. I really started following the club when I became a teenager.
"My dad actually accidentally missed my birth because he was watching an Arsenal game! My mum was overdue and they sent my dad home from the hospital to go and rest.
"He went home, switched on Match of the Day and saw the highlights of the Middlesbrough match. Then all of a sudden he got a call saying I'd been born! He missed the birth - but at least he got to see the highlights!
"I've been raised in a house where I was told about Arsène Wenger a lot. He's definitely a role model in our house. He personifies what Arsenal is. Growing up, he was definitely looked up to both by myself and my family."
LUCY
Born January 10, 2004
Match 23: Arsenal 4-1 Middlesbrough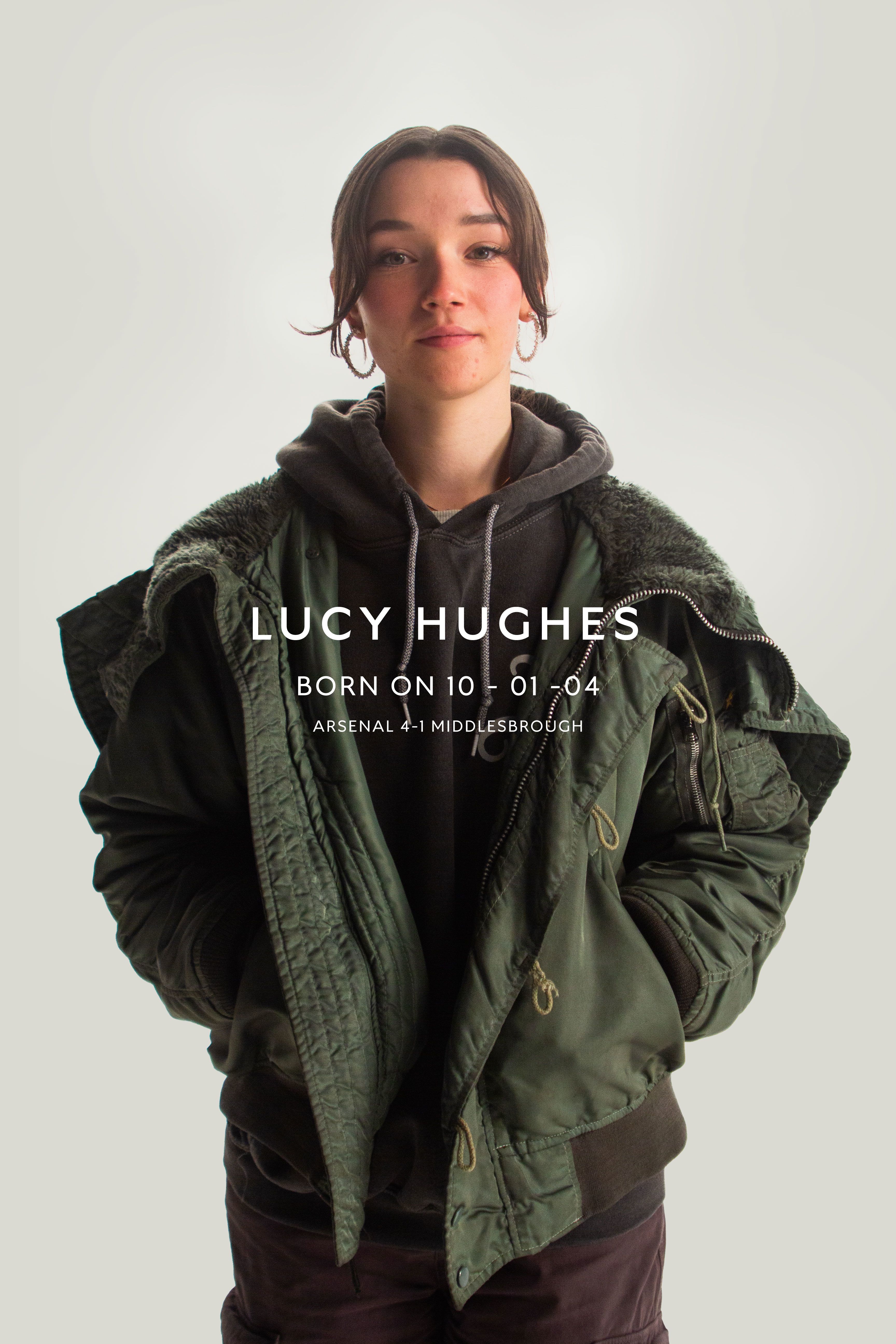 "I've been an Arsenal supporter for as long as I can remember. It was actually the Invincible season that made me start supporting the club.
"When I was told it happened around the sign of my birth, I was like 'this has got to be a sign'. Ever since then, I've been an Arsenal fan through thick and thin.
"The Invincible era has inspired me in a way that is maybe a bit less conventional. A lot of people take for granted how long you have to be at that level to accomplish something like that.
"It's taught me a lot about perseverance, about making sure that you do your best every day and that, if you take each and every battle as seriously as you can, you'll have a perfect body of work in the long run.
"Self-belief and self-motivation are some of the most important assets. Talent can only get you so far - if you don't believe in yourself and you don't work hard to make sure that belief is justified, you won't get anywhere. Self-belief and motivation will help see you through the harder parts of any journey.
"There are a lot of things that can knock you down and try to break you. But in the moments where you're down and realise you can come back and do better, those are the moments where you feel invincible."
KWAME
Born October 16, 2004
Match 49: Arsenal 3-1 Aston Villa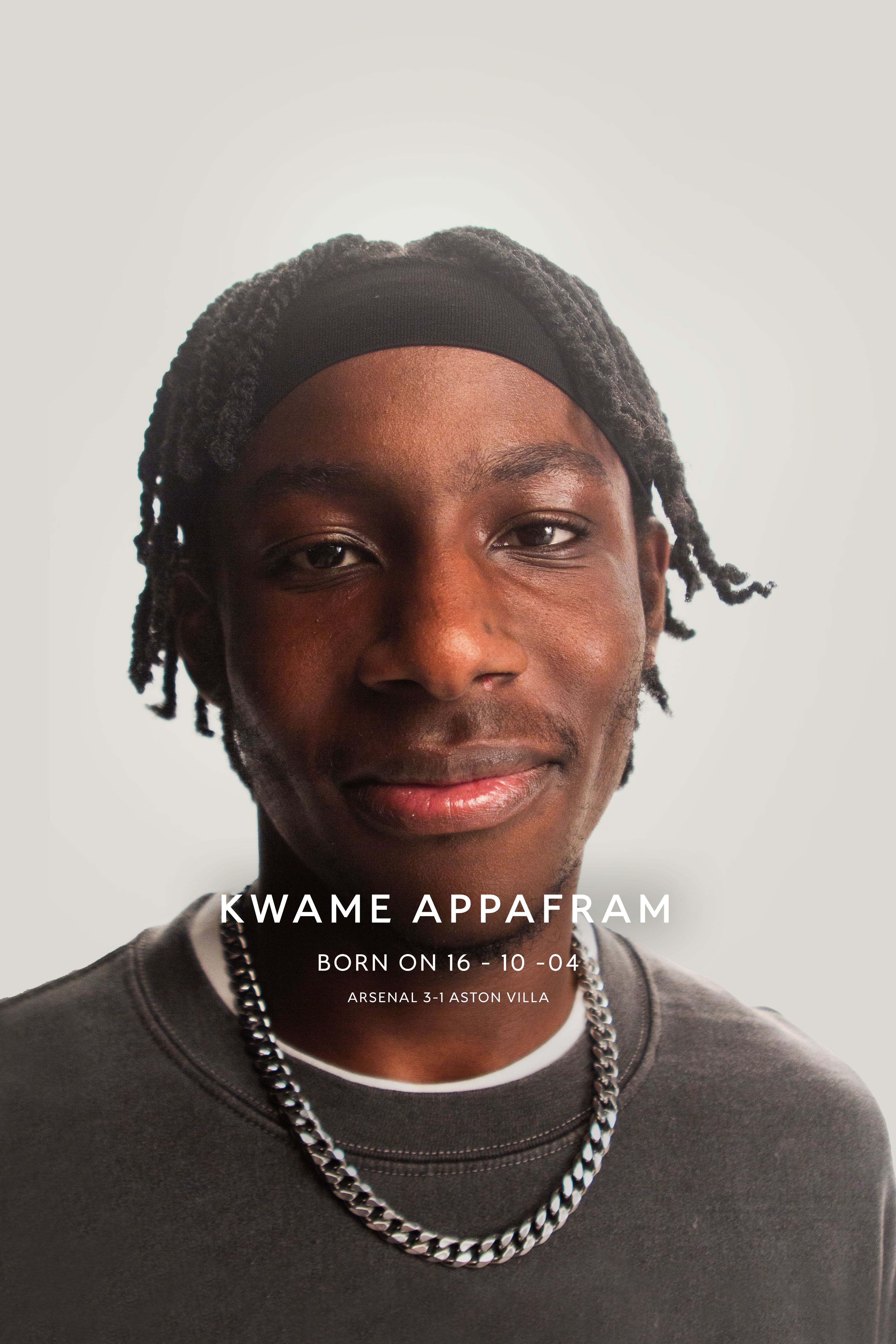 "I've been an Arsenal supporter pretty much since the day I was born. My eldest brother put an Arsenal top on me when I was about three months old and that was it. I fell in love with the club from then on.
"My brother won't stop talking about the Invincibles year! He always says it was the best year ever and that the achievement is something that will go down in history forever.
"Now I'm passing on the Arsenal support to my niece, for whom I actually bought an Arsenal kit recently. She makes me feel invincible. Arsenal really means family to me. I hope I can be a part of the Arsenal family forever."
FABHIA
Born March 28, 2004
Match 32: Arsenal 1-1 Manchester United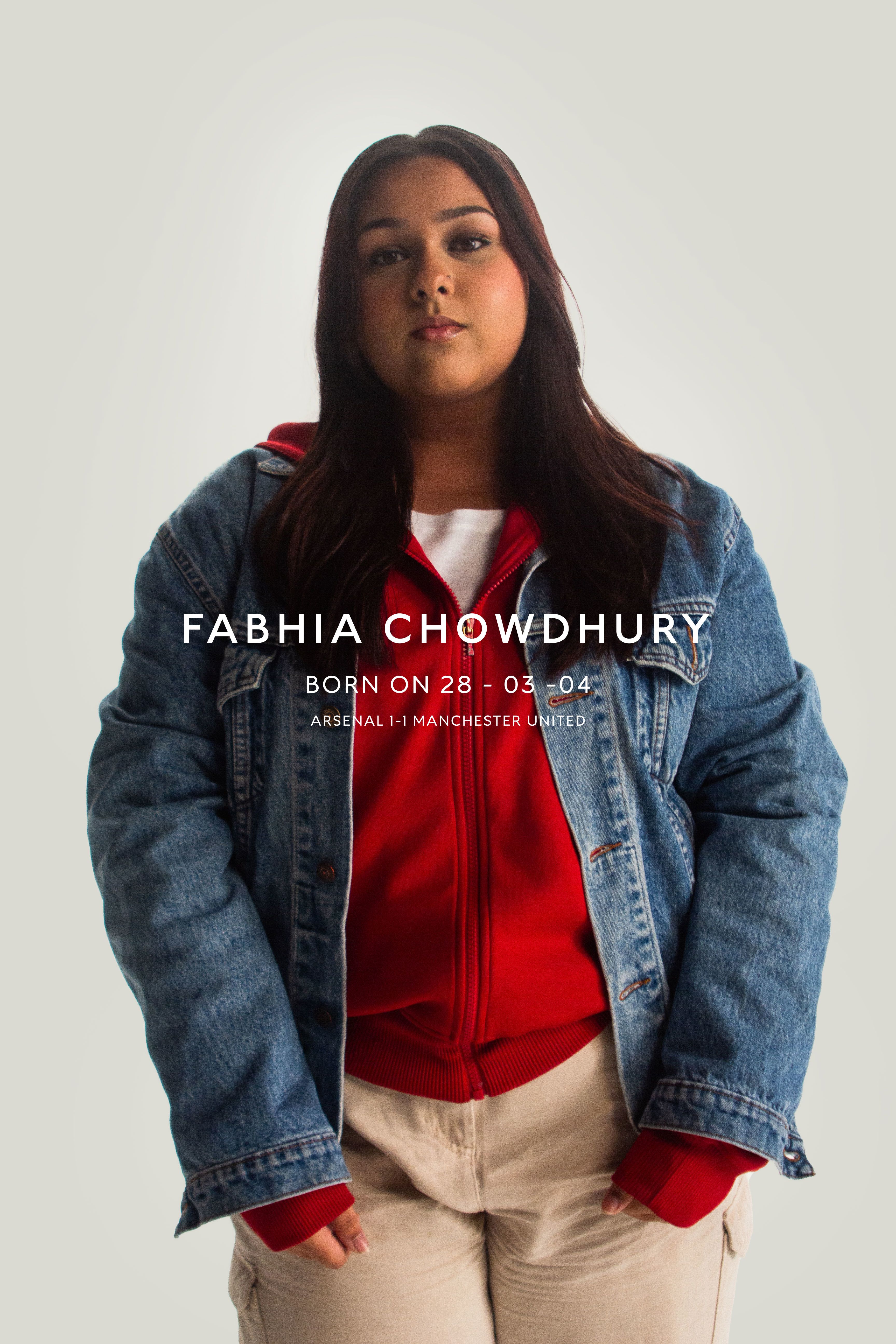 "I was born in Pakistan and remember being at a friend's birthday party. Each of us was given a goody bag with a football shirt in - mine was Arsenal and that was it. I've supported the club since.
"I was born on the day we beat Tottenham 2-1 at home during the Invincibles season. Arsène Wenger was such an excellent manager - he's in the Premier League Hall of Fame and he's also an excellent person.
"I've been inspired by Thierry Henry, too. The way he played has always stuck with me. He was so exciting to watch.
"The Invincibles era has inspired me in that it shows me the value of persevering. To me, invincibility is about never letting anything get you down.
"It's important to have self-belief because it gives you the confidence to what you want to do and to do what excites you.
"Arsenal means the world to me. The club is my pride and joy. I love watching the games and supporting the team. The whole community is amazing."
ZAIN
Born November 8, 2003
Match 14: Arsenal 2-1 Tottenham Hotspur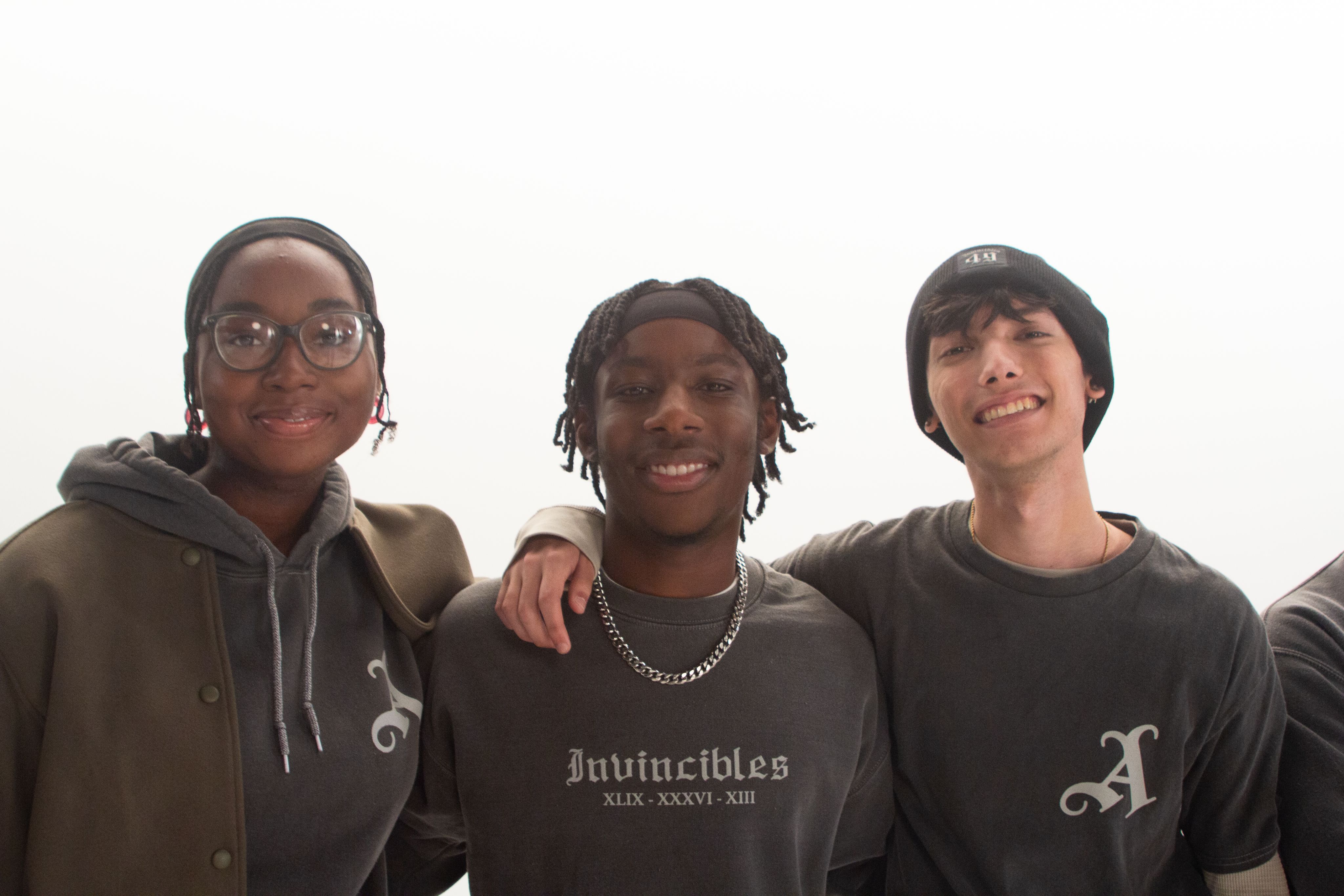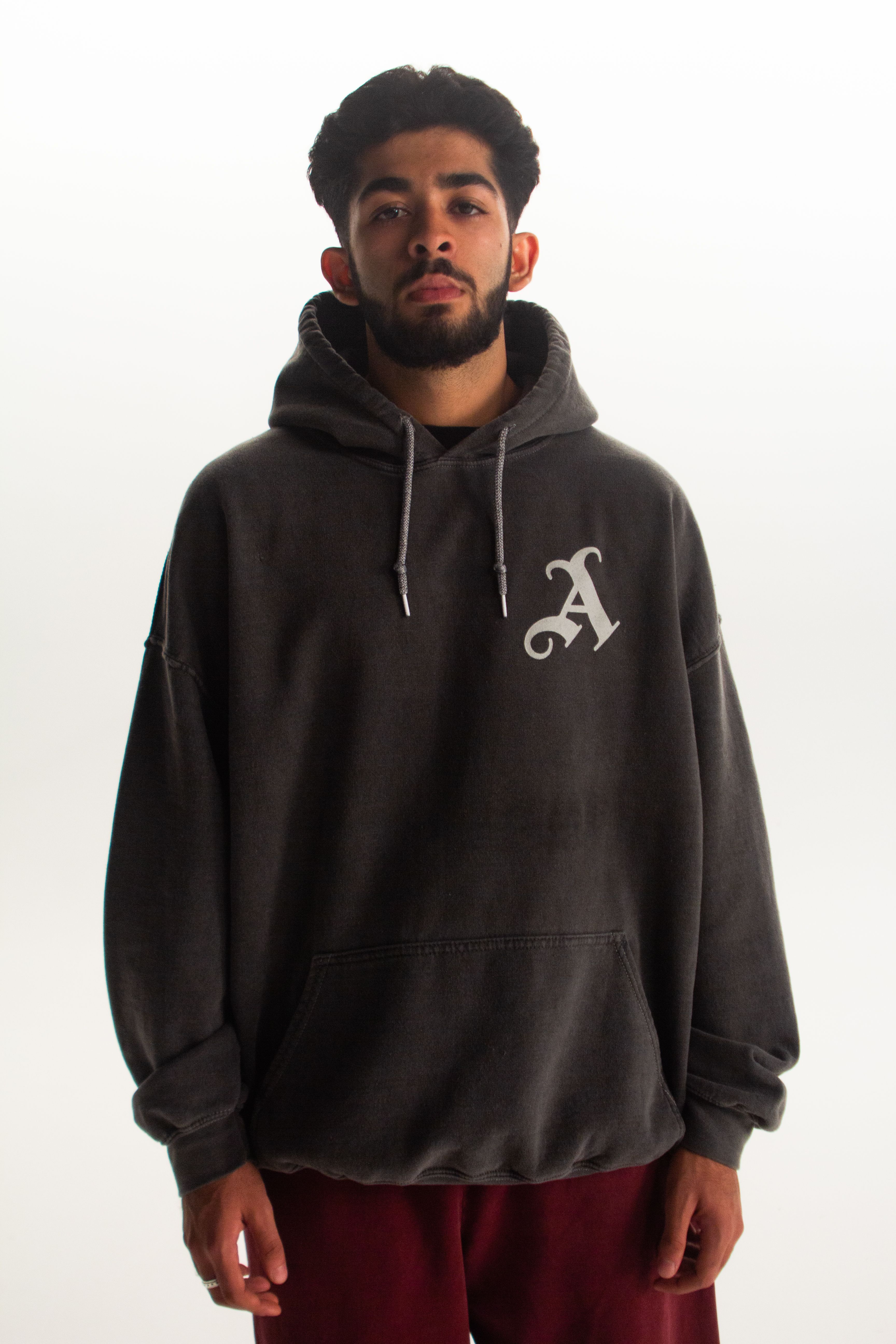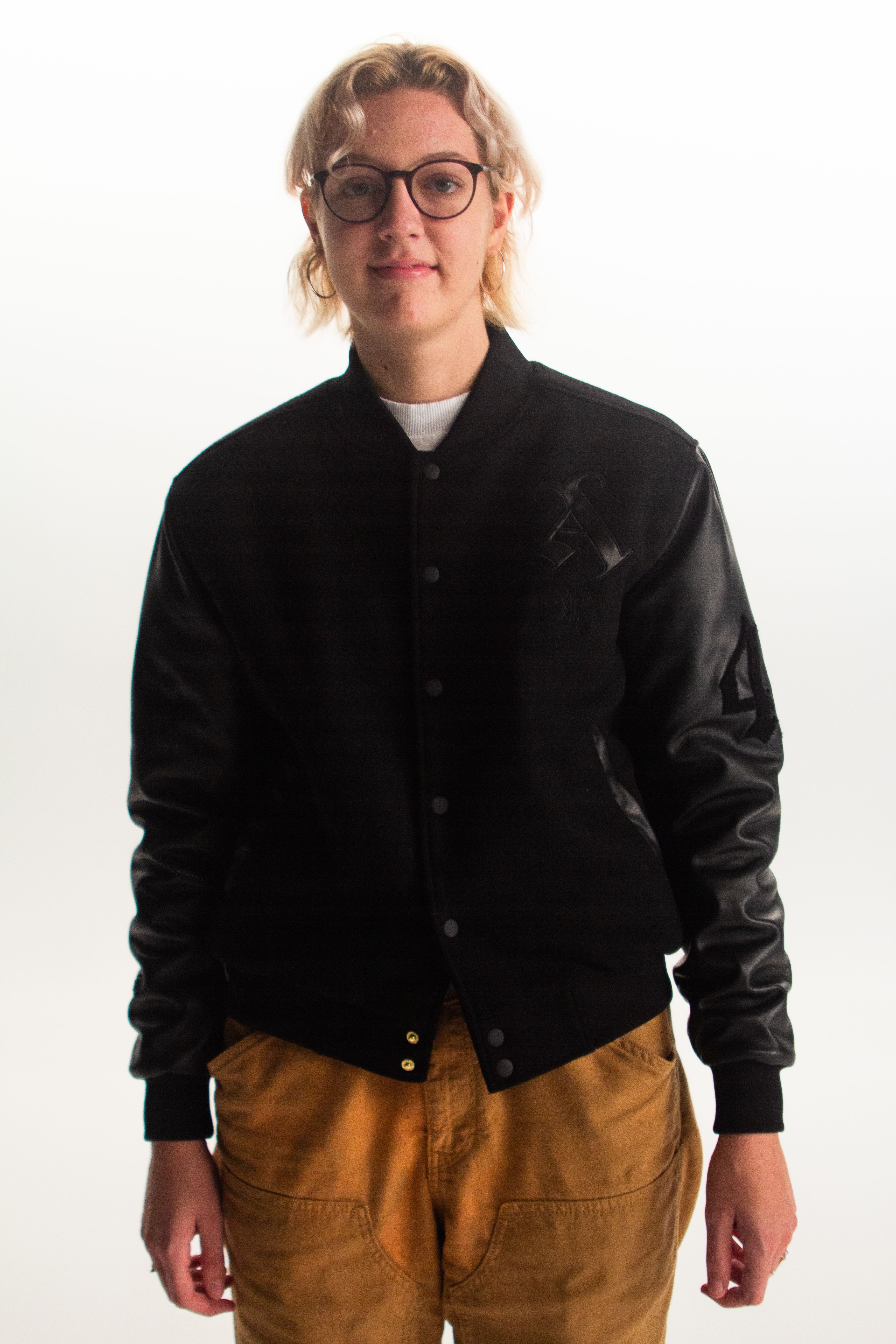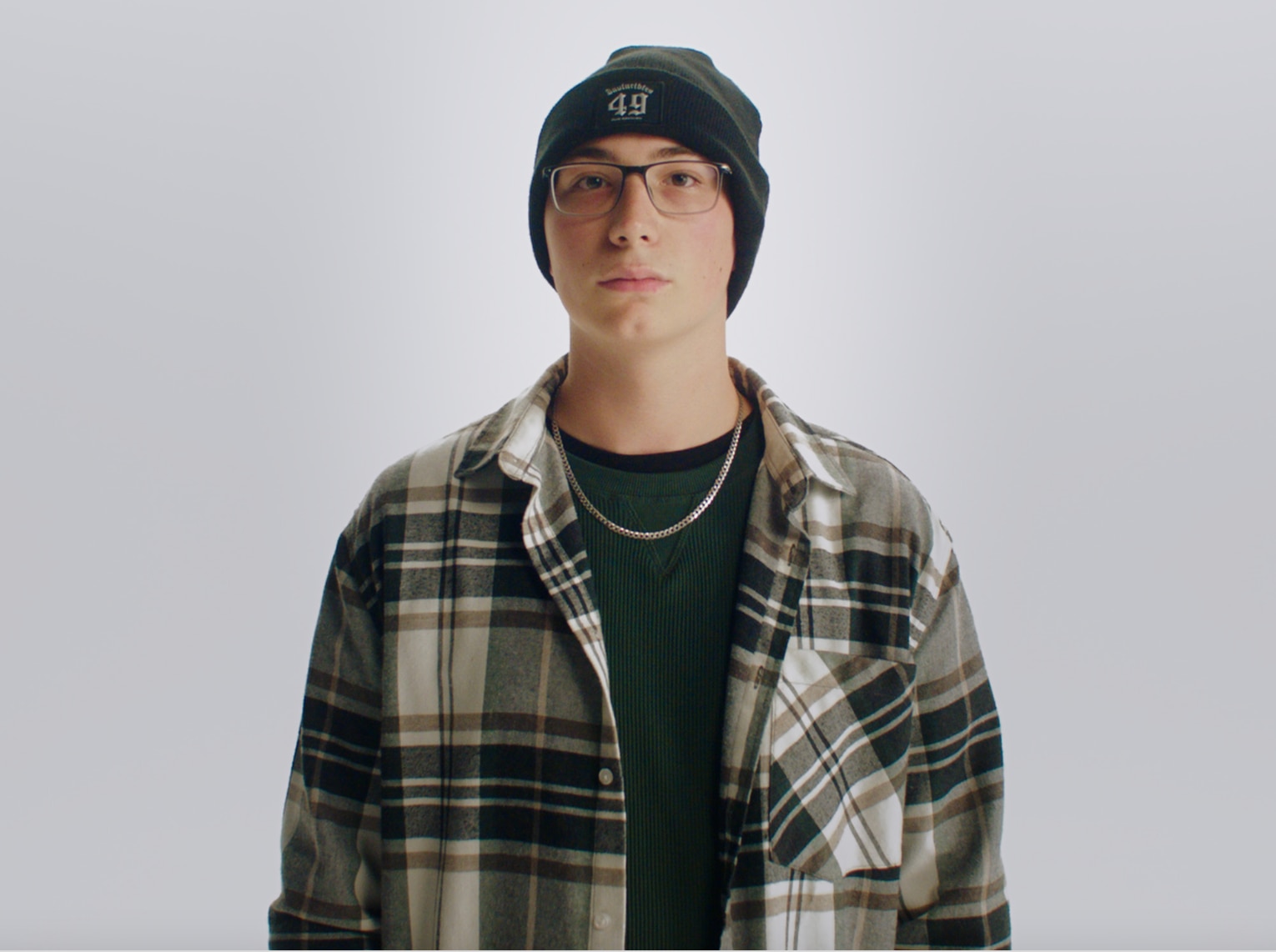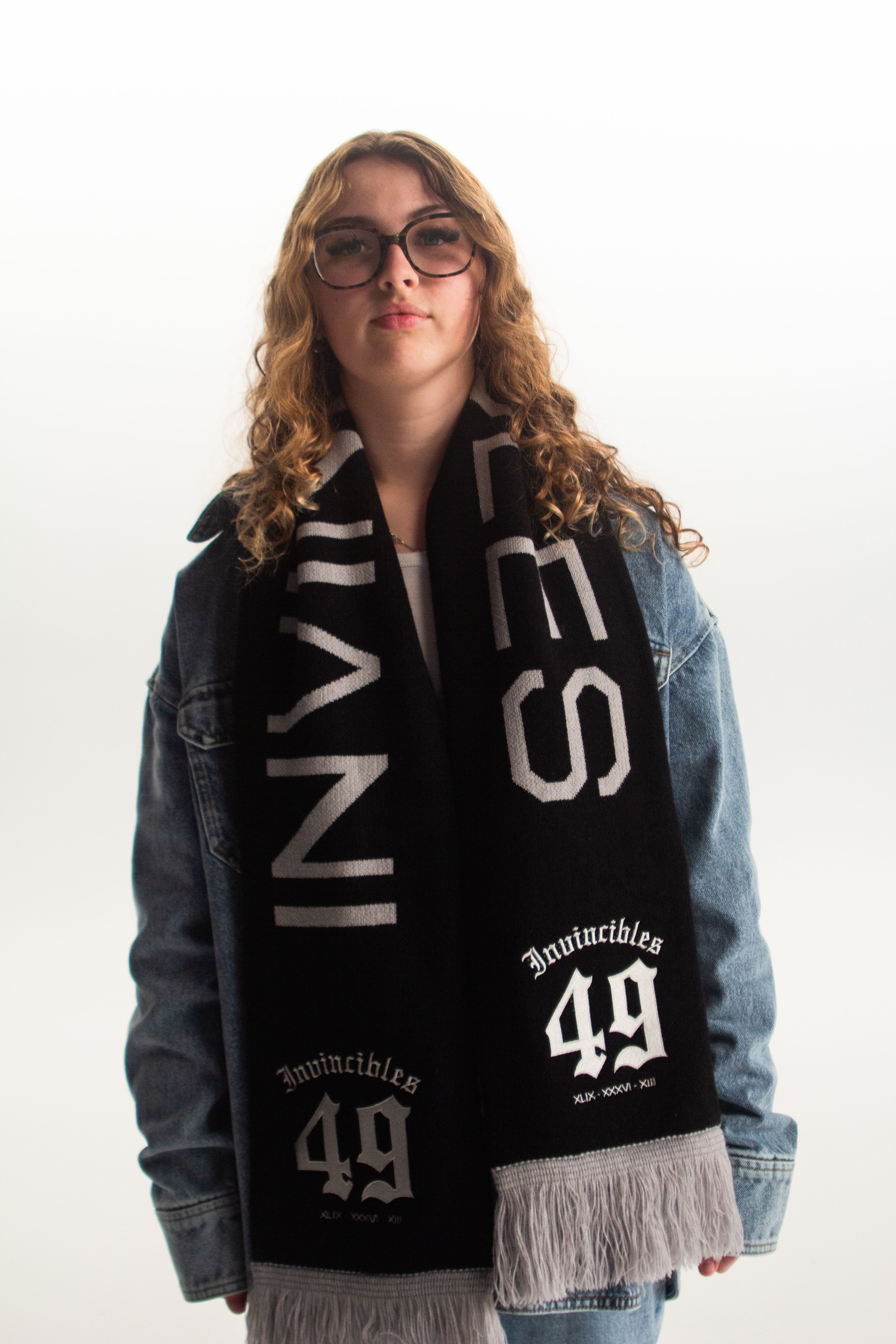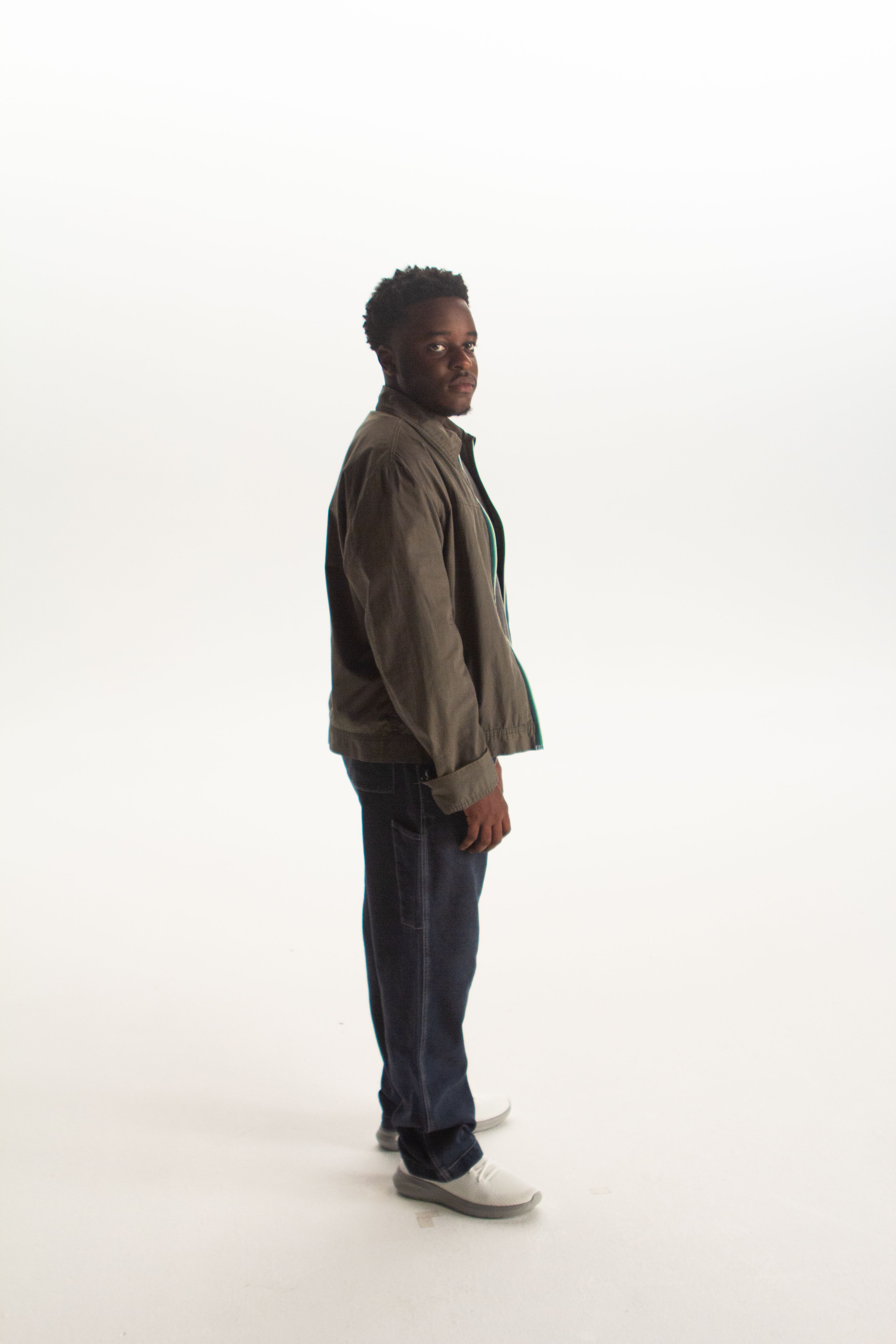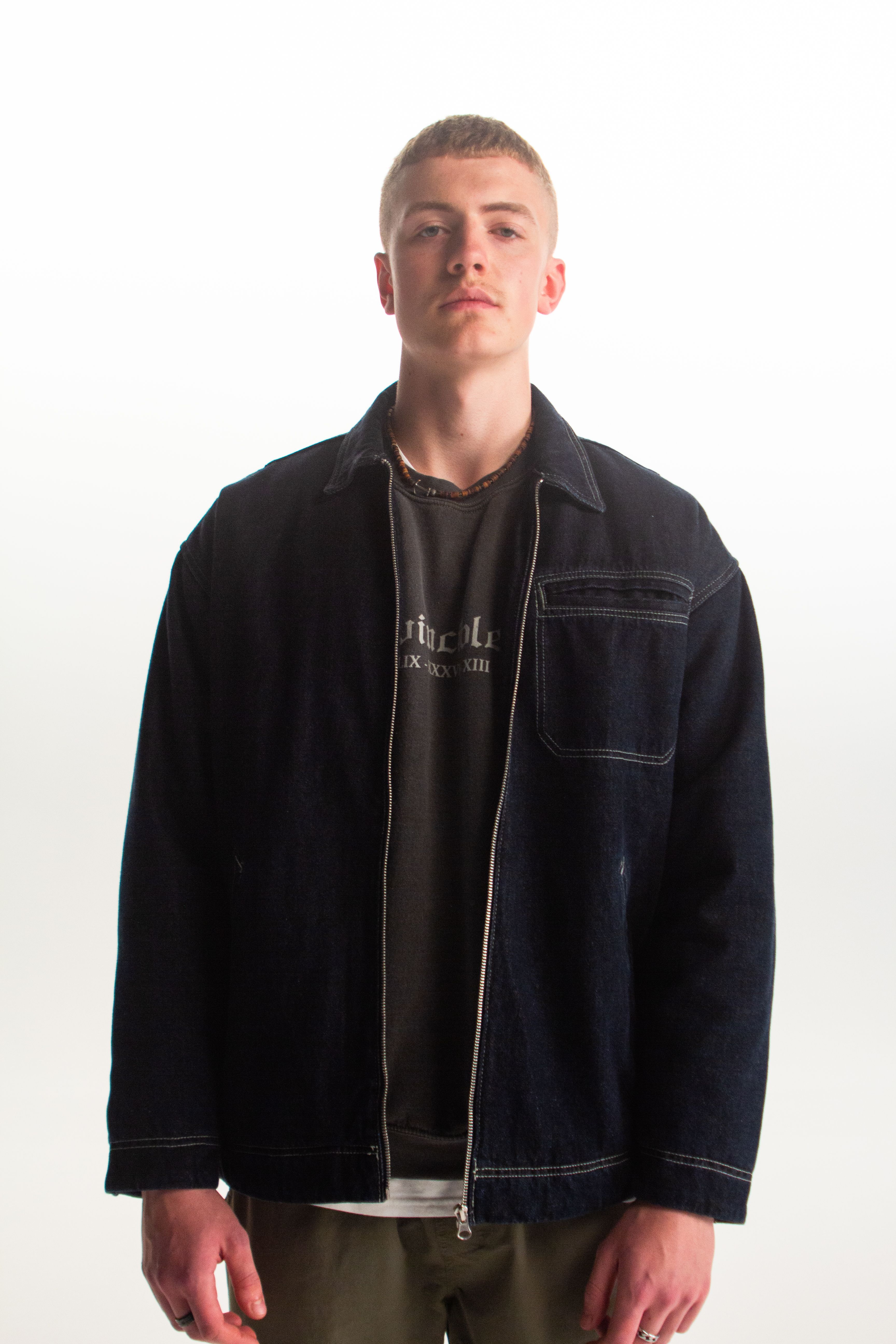 Item 1 of 6