Bukayo Saka: From student to superstar
Our winger on how positive influences have helped shape his career to date, and how he deals with being a role model himself.
By Josh James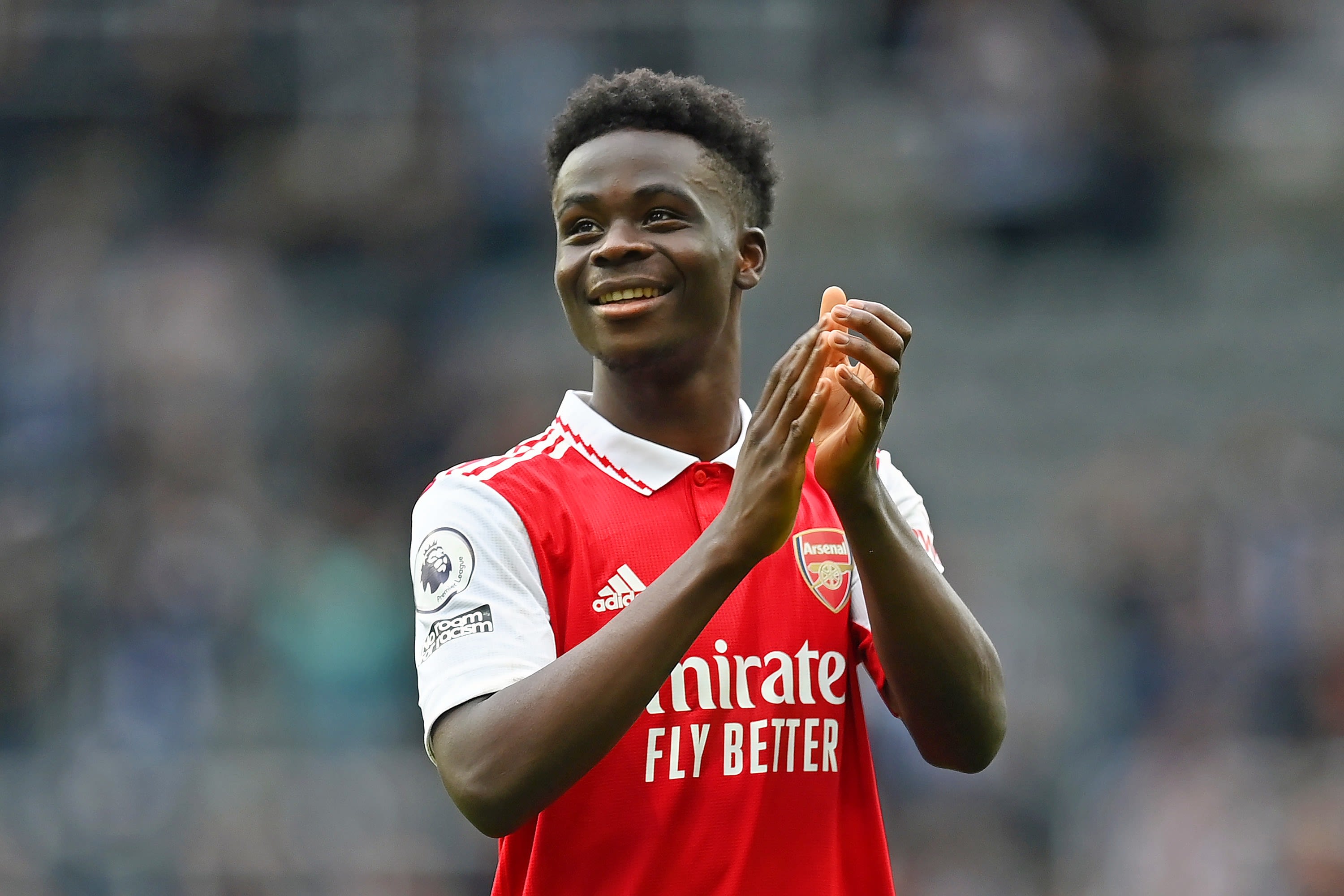 At just 21 years of age, Bukayo Saka is already an inspiration to millions. A quick look at his career arc so far will tell you why.
After progressing all the way through our Hale End academy from the lowest age group, he became one of the club's youngest-ever players when he made his debut – aged 17 and 86 days – back in November 2018. From then he soon established himself as a major part
of the team.
The second-youngest player in our history to reach 100 Premier League appearances, he has been named Arsenal Player of the Season in each of the past two years (only Thierry Henry has won three in a row since the award was launched in 1967).
He has also transferred his club form to the national team. In 2021 he became the youngest player ever to represent England in a major final and has racked up 26 caps already, scoring eight times.
Off the pitch too there is no doubt he's a role model. An exceptional student at school (more of which later) he is also a hugely popular and positive influence around the dressing room and beyond.
But where does Bukayo himself find inspiration? What inspired him to start his journey in football? The winger says his love of the game was always within him from a very young age, and there wasn't a particular moment or person who triggered his involvement.
"When I was younger I was always a really active kid," he begins. "Outside my house there was a big green space so we could all go out there, everyone from the close, and play football. "My earliest memory of playing is actually in my back garden, but when I started playing with other kids then it was in the close out the front.
"It just felt natural. I don't think I was inspired by anyone or anything to play, it just naturally happened in the environment we grew up in.
"The older I got, the more I fell in love with football. I played a lot but watched a lot of football too. I used to love Cristiano Ronaldo. A lot of other kids my age used to love watching him as well. The different things he could do on the pitch, his skills. The way he took free kicks too, I think a lot of us used to try to emulate that."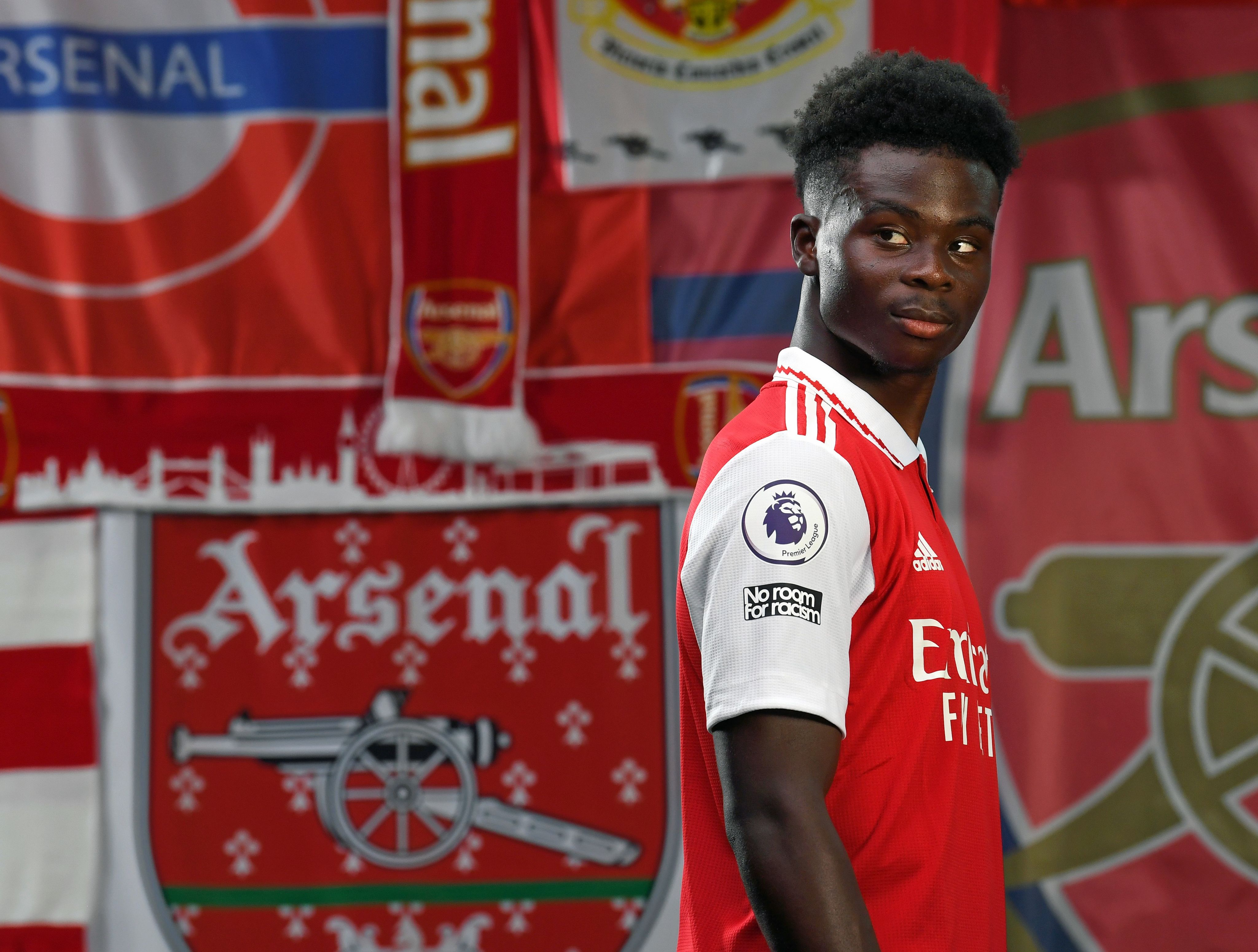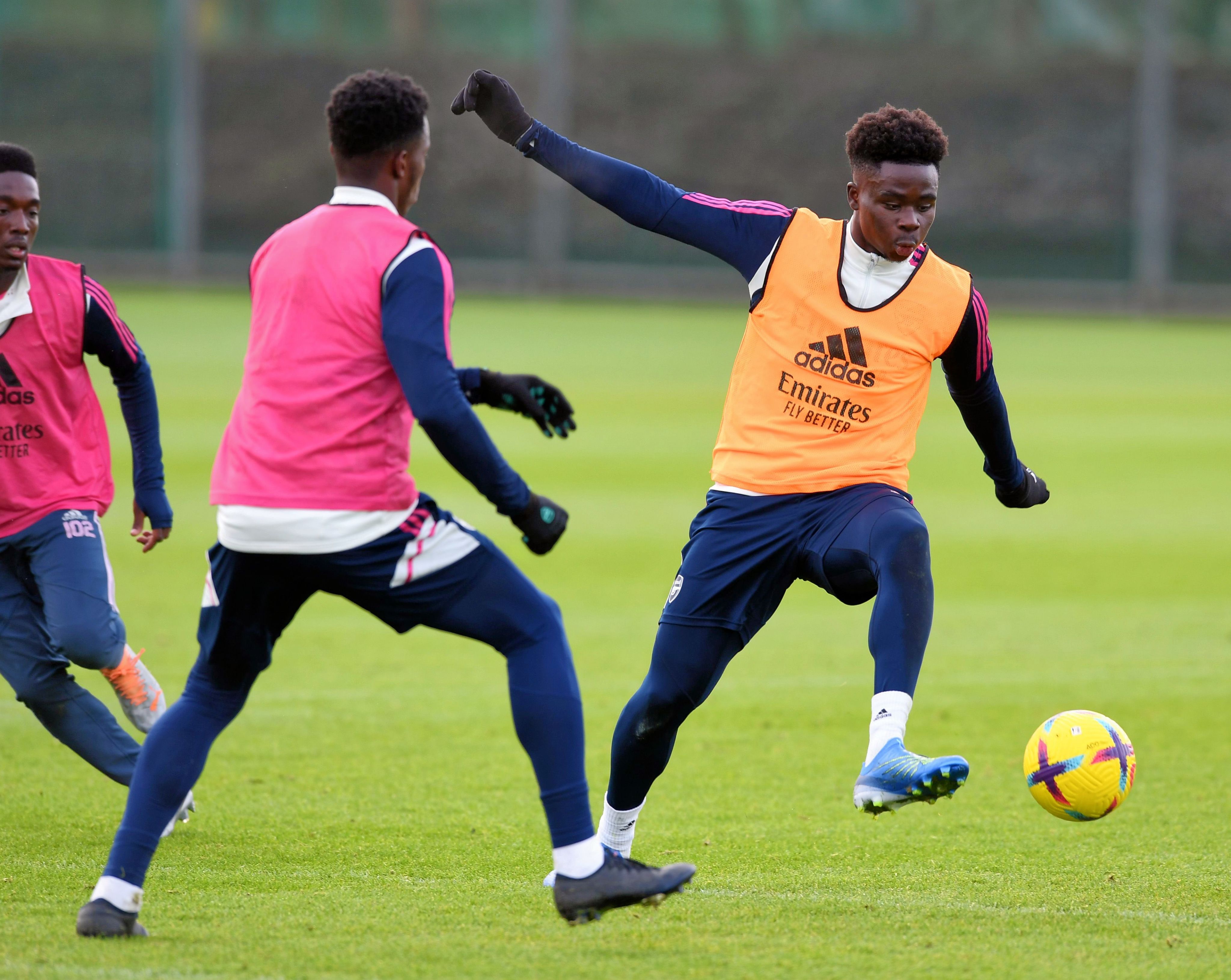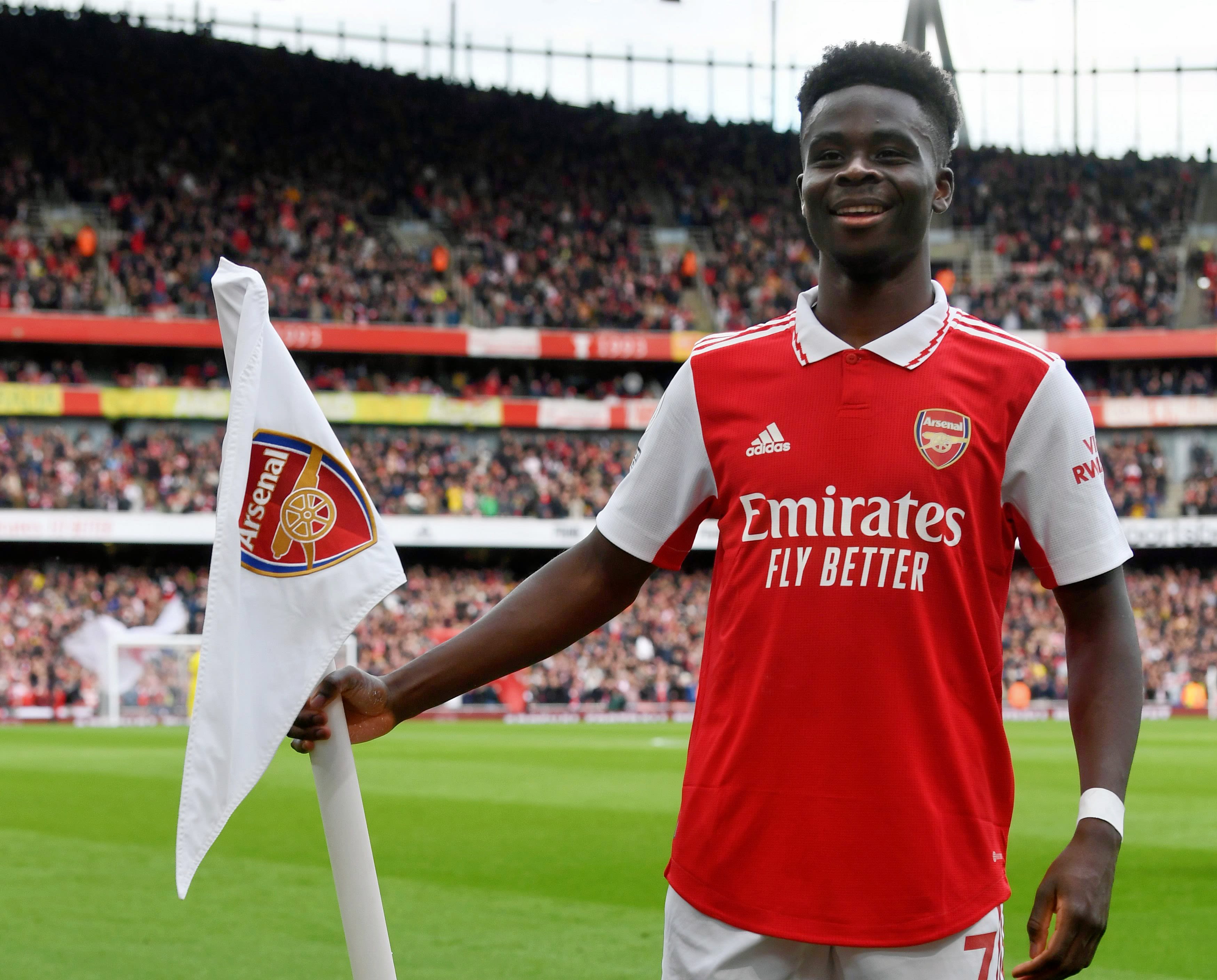 "If you want to achieve something big, you have to make sacrifices. You have to be disciplined and you always have a choice to make. Each choice you make affects the next stage in your life"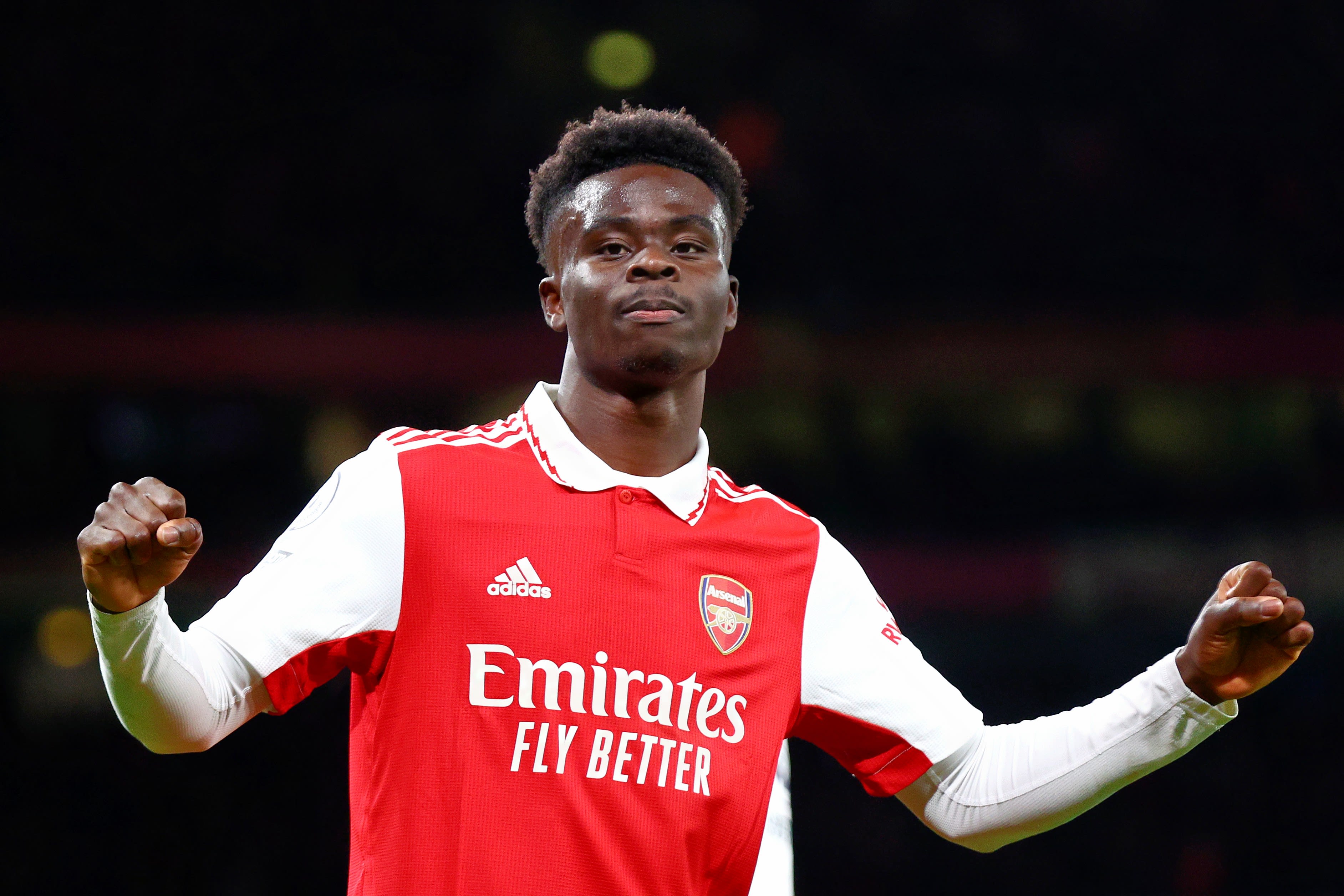 It wasn't long before Bukayo's enthusiasm for the sport was matched by his talent and he joined our pre-academy, before officially signing academy forms at Hale End in May 2010, a few months before his ninth birthday.
Football was now the main focus in the Ealing-born youngster's life, but his parents have always reminded him of the importance of his other priorities, which at that young age included his academic work.
"My parents always wanted me to have a balance," he says, "but they always encouraged me to do what I love, which is football. So they supported me the whole way.
"That's why I think I've had the opportunities I did because they were always there for me. They took me to training, took me to games, made sure I ate well and stuff like that.
"I think my values are obviously taught to me by my parents – the way they raised me and my brother," he adds. "At first I only wanted to play football. They made me realise that I needed to have a balance. You know there are no guarantees – sometimes football doesn't work out. Sometimes it's not even because you're not talented enough.
"You can be unlucky, you can get an injury that stops you. They made me realise this. They rewarded me too if I did my school work. They would encourage me and maybe give a few incentives – every kid likes getting a PlayStation or something so that helped me with my schoolwork for sure!"
A bigger challenge for Bukayo, he admits, came at secondary school. His devotion to football was tested at times, when he had to miss out on some aspects of life that his peers were enjoying.
"Yes that was really difficult because, you know, you have to make a lot of sacrifices," he recalls. "I think if you want to achieve something big, you have to make sacrifices. You have to be disciplined and you always have a choice to make. Each choice you make affects the next stage in your life. So you have to always think about that and I always try to make the right choices.
"But I tell you it's not easy. Especially at high school, there's a lot going on. You have to be wise. You're growing up and your choices change. You have a lot of friends and a lot of people around, and yeah maybe you are going to lose some friends. So it's not easy, but you've got to stay focused on your goal. There are a lot of influences around you."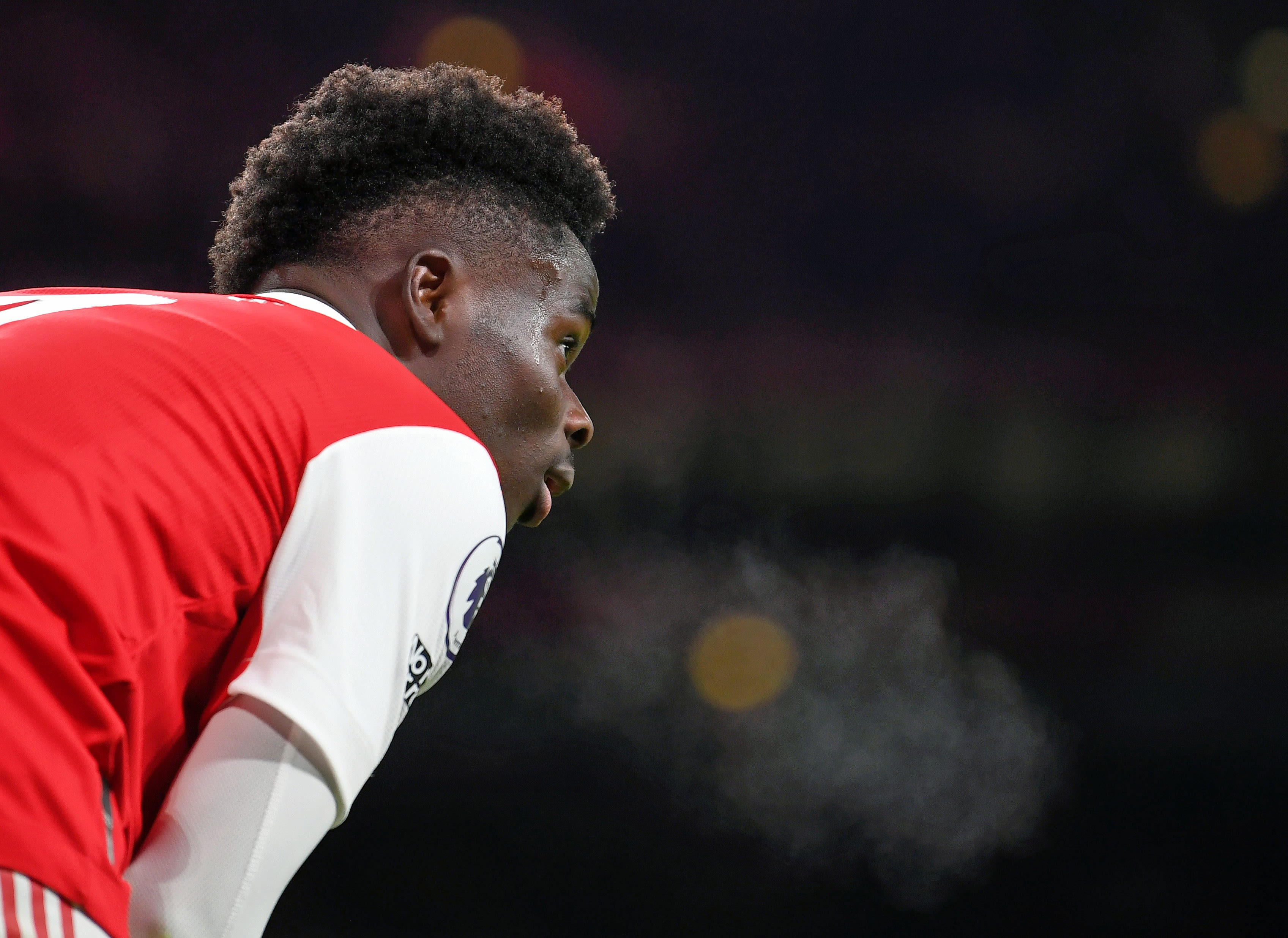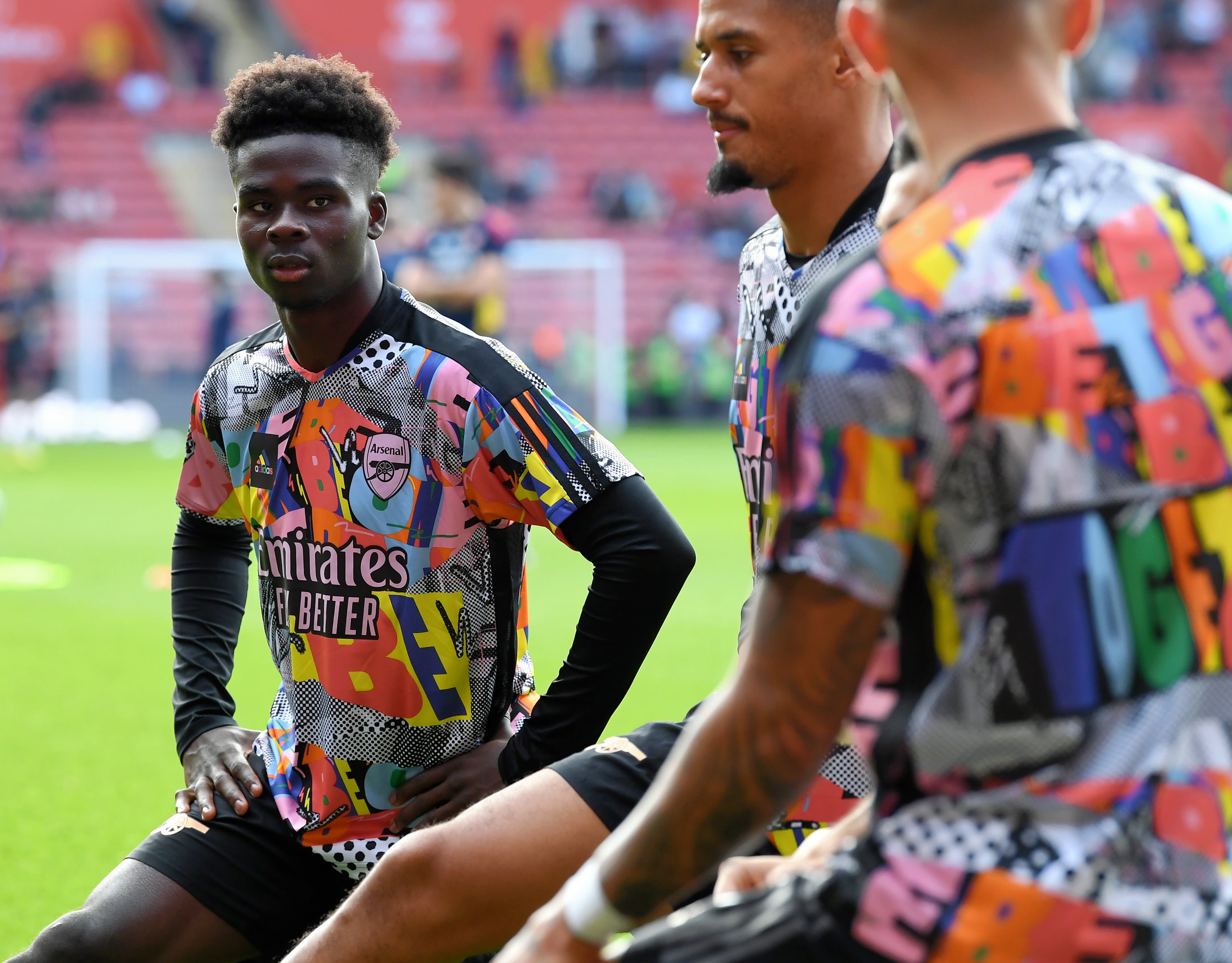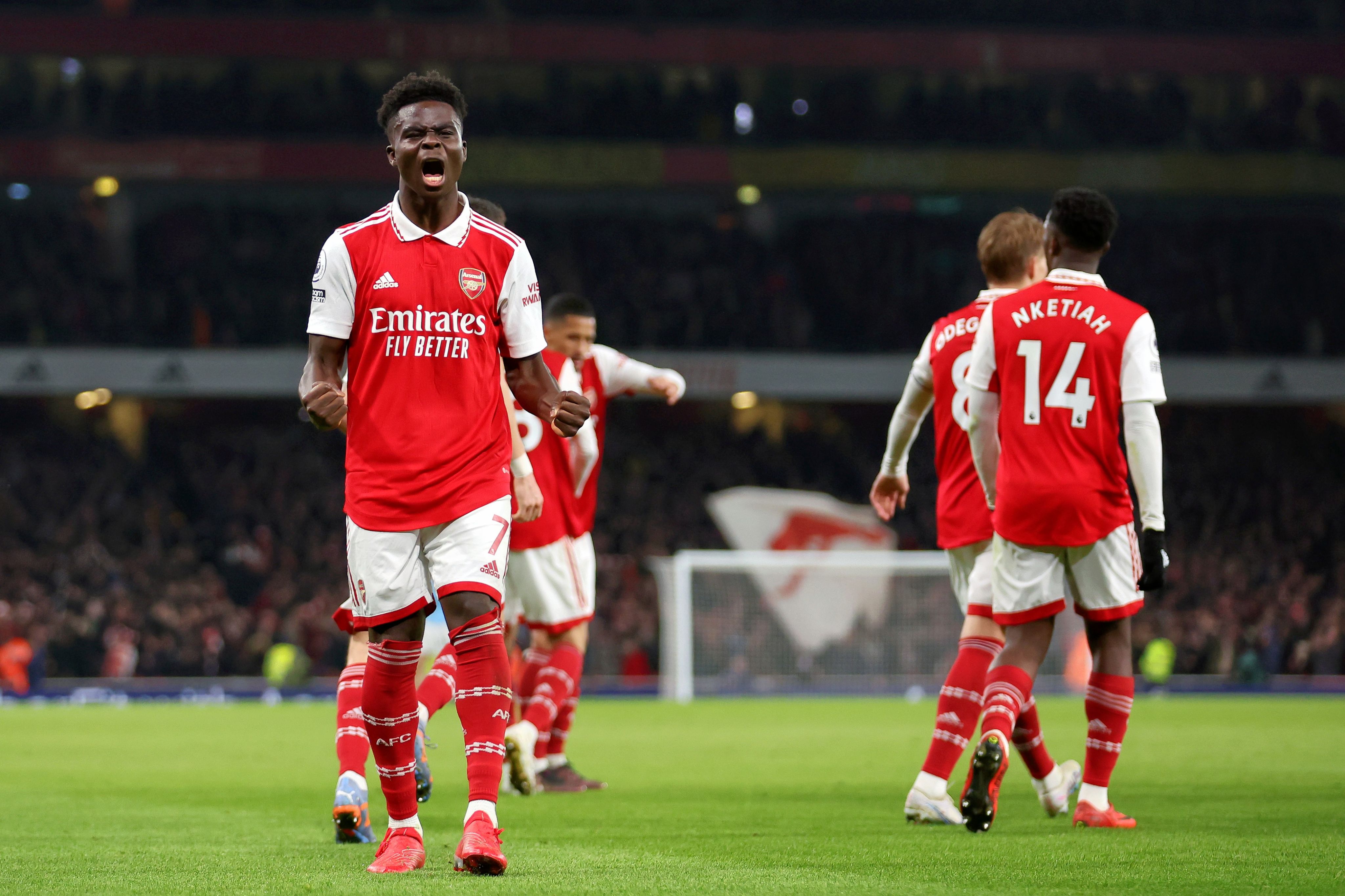 Bukayo's balancing act at school was tougher than for most though. He took his GCSEs in May 2018 – exactly the same time he was selected for the England under-17 squad for the European Championships.
"That was a crazy time!" he reveals. "Basically I was with the under-17s while doing my exams. There were a few of us in the team doing GCSEs, so after training the older guys would go off and play PlayStation and chill or whatever, but we had to go into the library
and study.
"We were based at St George's Park, which is three hours away from my school, and I would have to go back there to take the exams. We played one game, and I remember that night the team went back to the hotel, but I came back to a hotel near my school. I stayed overnight, and went to school the next morning for the exam.
"It was crazy, I hadn't even been in school that week. I just go in, see my friends and they are like: 'Good game last night!' So I do the exam, then travel back to St George's and I had to do that a few times.
"For one of the exams, it was the same time as a game, so I had to do the exam at a different time. So in order to stop me cheating, or asking my friends what the questions were and stuff like that, I was basically locked in a room all morning. I wasn't allowed my phone or anything. Then after the game I went straight back down to my school and the next morning took the exam that I missed. As I said it was a crazy time, but it was fun."
Playing mainly at left back, a year above his age group, Bukayo helped England all the way to the semi-finals in that tournament (scoring a penalty against the Netherlands in the shootout in the last four). His performance in his GCSEs was even better though – he achieved the equivalent of an A or A* in the current number grade system for every single subject, including A* for both business studies and economics.
Once his qualifications were achieved, his full focus was back on football, and his progress continued when he left Hale End to become a full-time scholar at London Colney a few months after his GCSEs.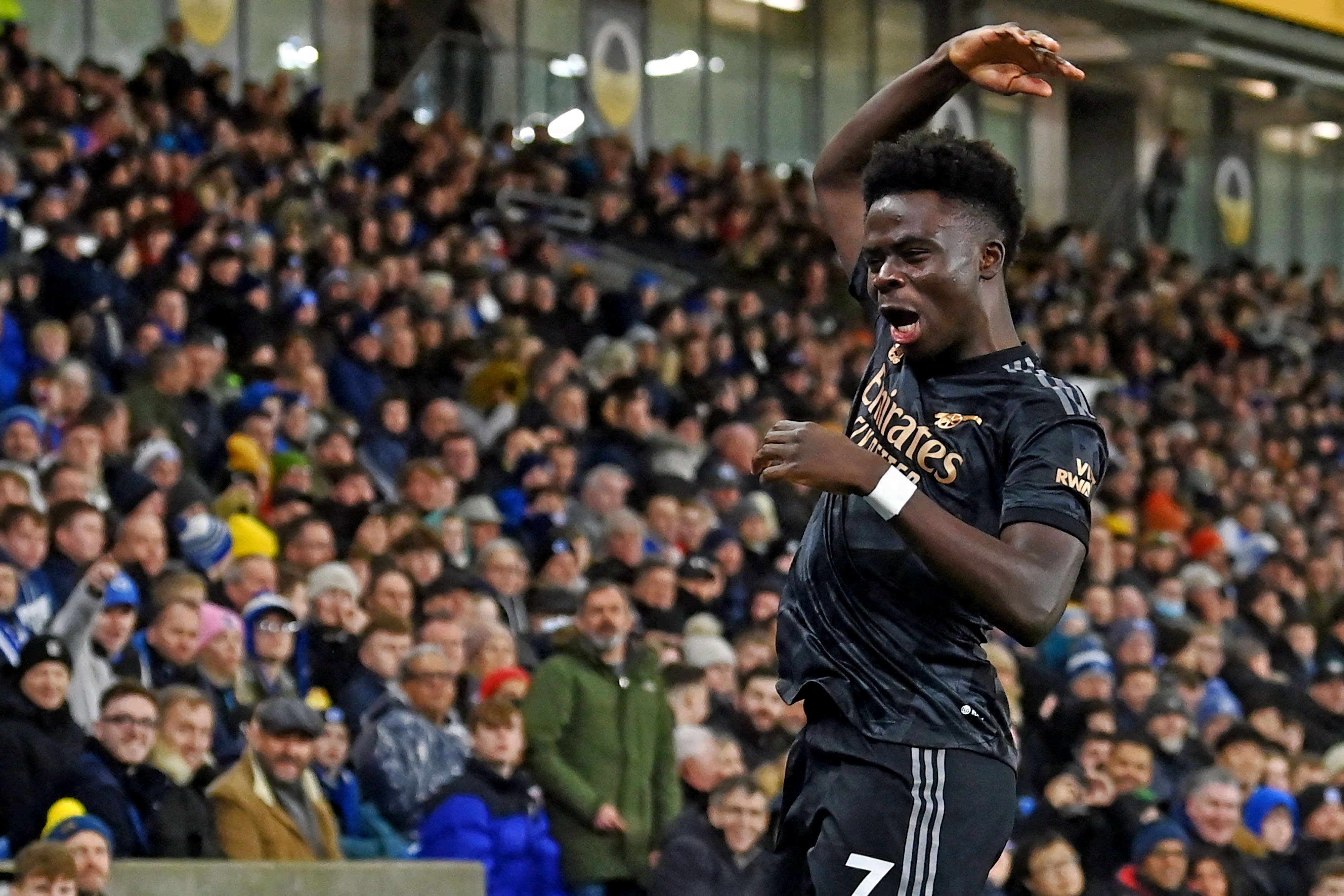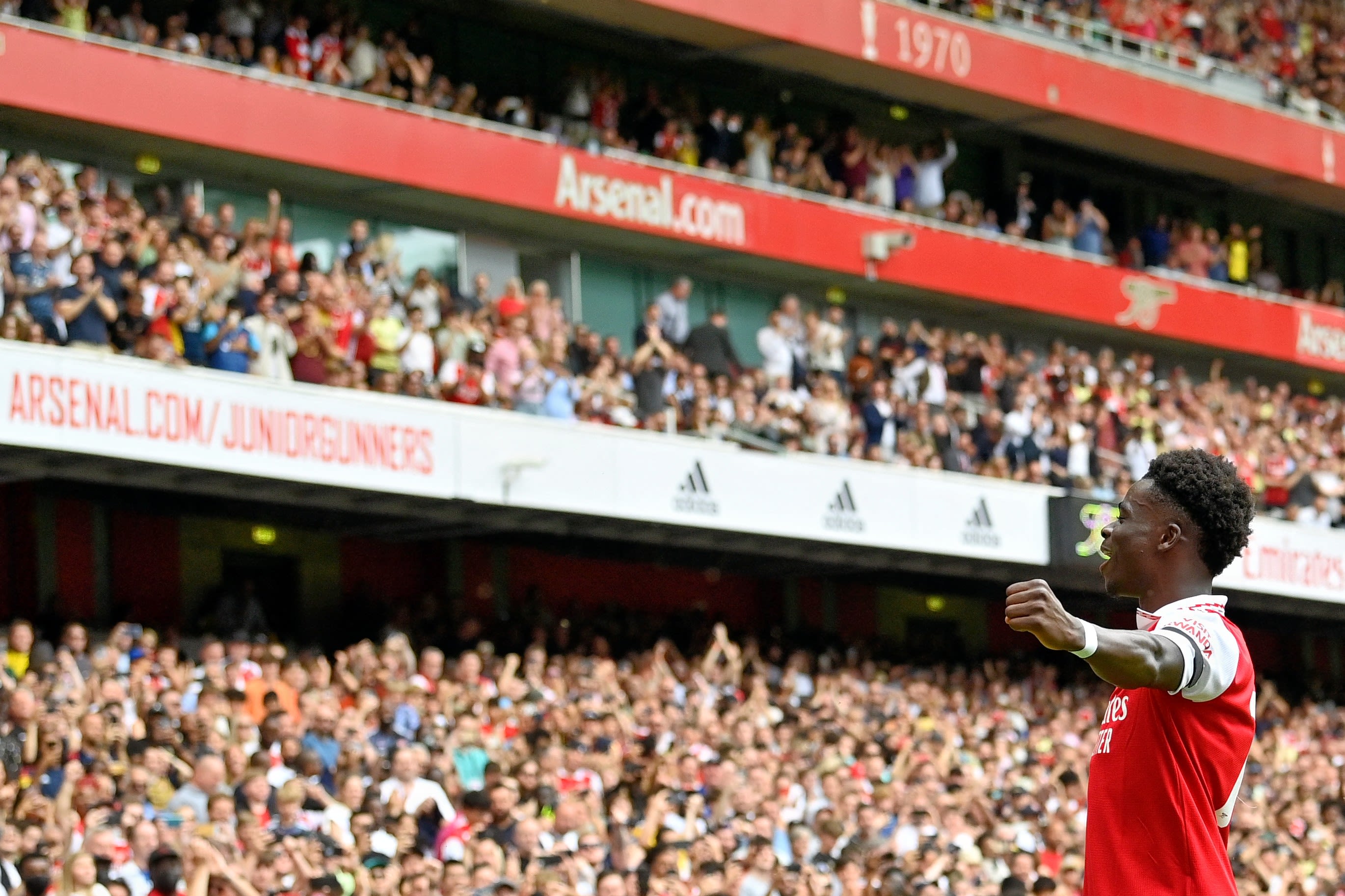 "Before anyone else puts pressure on me, I've put 1,000 times more pressure on myself. I don't think anyone can ever criticise me more than I criticise myself"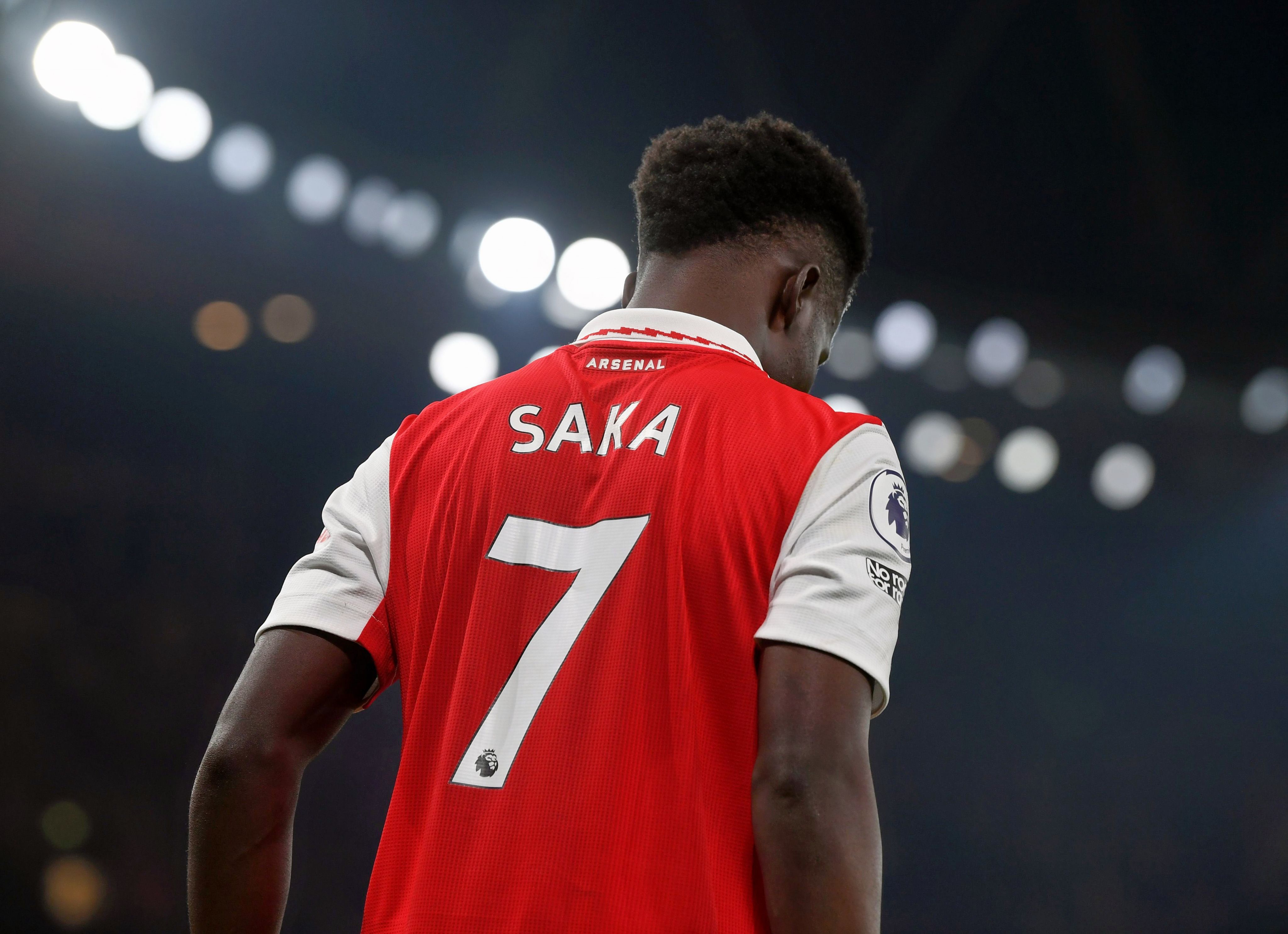 Within three months of moving to the training ground he had made his first-team debut, as a second-half sub in a 3-0 win away over Vorskla Poltava in the Europa League. He believes it was a hugely significant moment in his development.
"I was pleased with how I was progressing at Hale End," he says. "Each year I felt I was at a good level and I was getting good reports from the coaches. I was always performing at a good level, improving year by year and as I got older, I got closer to moving up to London Colney and being near the first-team. That's when it became more of a reality.
"But for me, you are never really in until you are in. In my head, it never really kicked in that I was a professional until I got to play alongside them in the first-team. That's when it felt real for me. When I was on the pitch for the first time with Aaron Ramsey, top players like that, and I made my debut. That was a big moment for me."
That came just a few weeks after his 17th birthday, when – sporting the number 87 shirt – he was introduced to the action by Unai Emery. He nearly marked his eye-catching 22-minute cameo on the left wing with a goal.
He had gone down in history as our 15th youngest player, but the real accomplishments were still to be achieved, and Bukayo was already looking forward.
"That game in Kyiv in the Europa League," he smiles. "It was so cold – my gosh it was so cold, I couldn't even feel my feet!
"Afterwards though I felt it was a massive achievement for me. Coming through the Academy, everything we did throughout all those years was to get to play in the first team. I'd achieved that, so then I was just thinking, 'How could I do that more? How can I keep my place there?' That became my new focus."
Now with 176 first-team games to his name, and 37 goals and the same number of assists, Bukayo is the one inspiring the next generation. Not just at Hale End, but all over the world. So how does he deal with that, at the age of 21?
"I just don't think about that side of it," he says with a shrug. "All I can do is try to be myself. I've got to where I am through being myself, so there's no point overthinking things or wanting to change anything. If people like me for who I am now, I don't need to try to be something I'm not, just because a few more people might be looking up to me. That's just my mentality."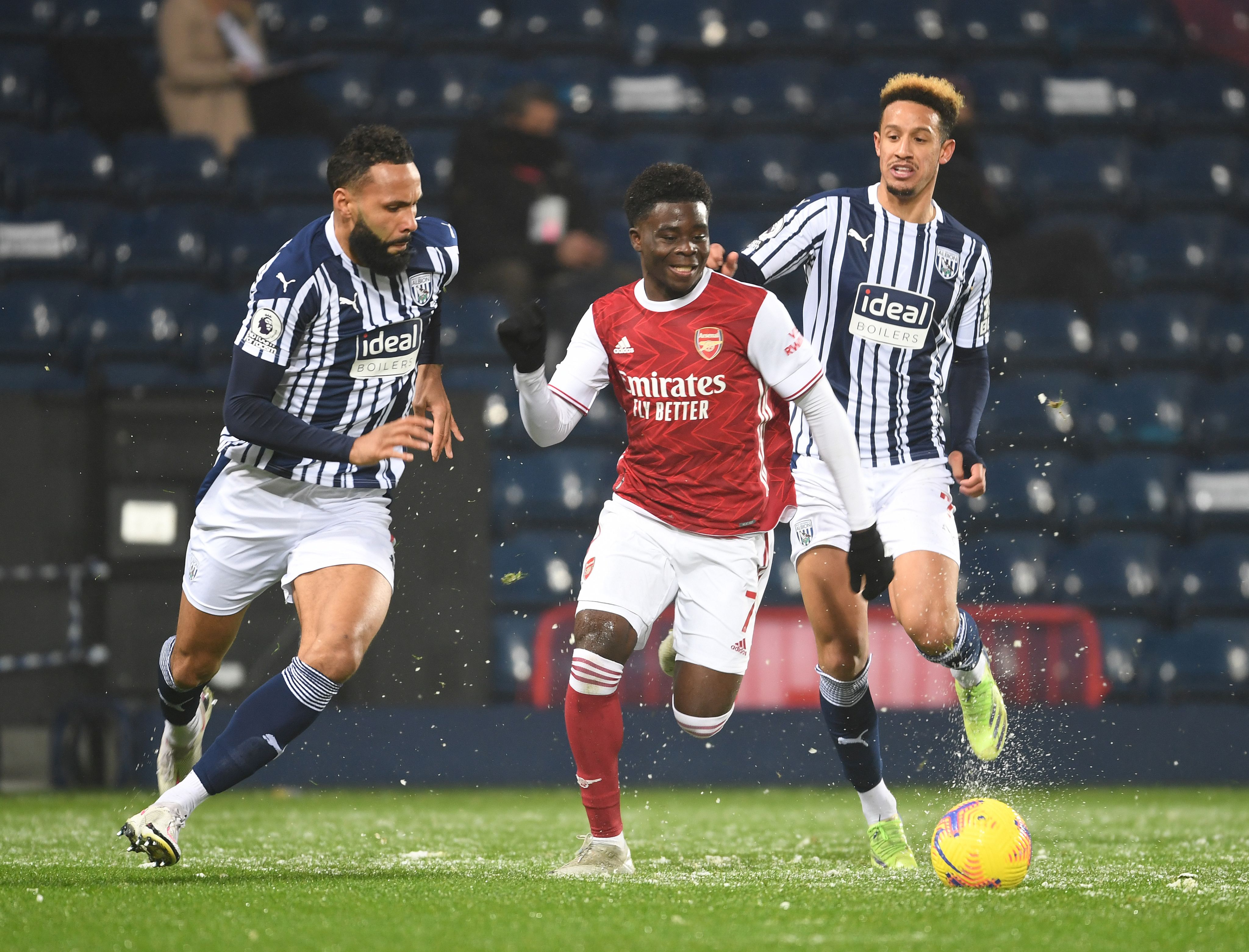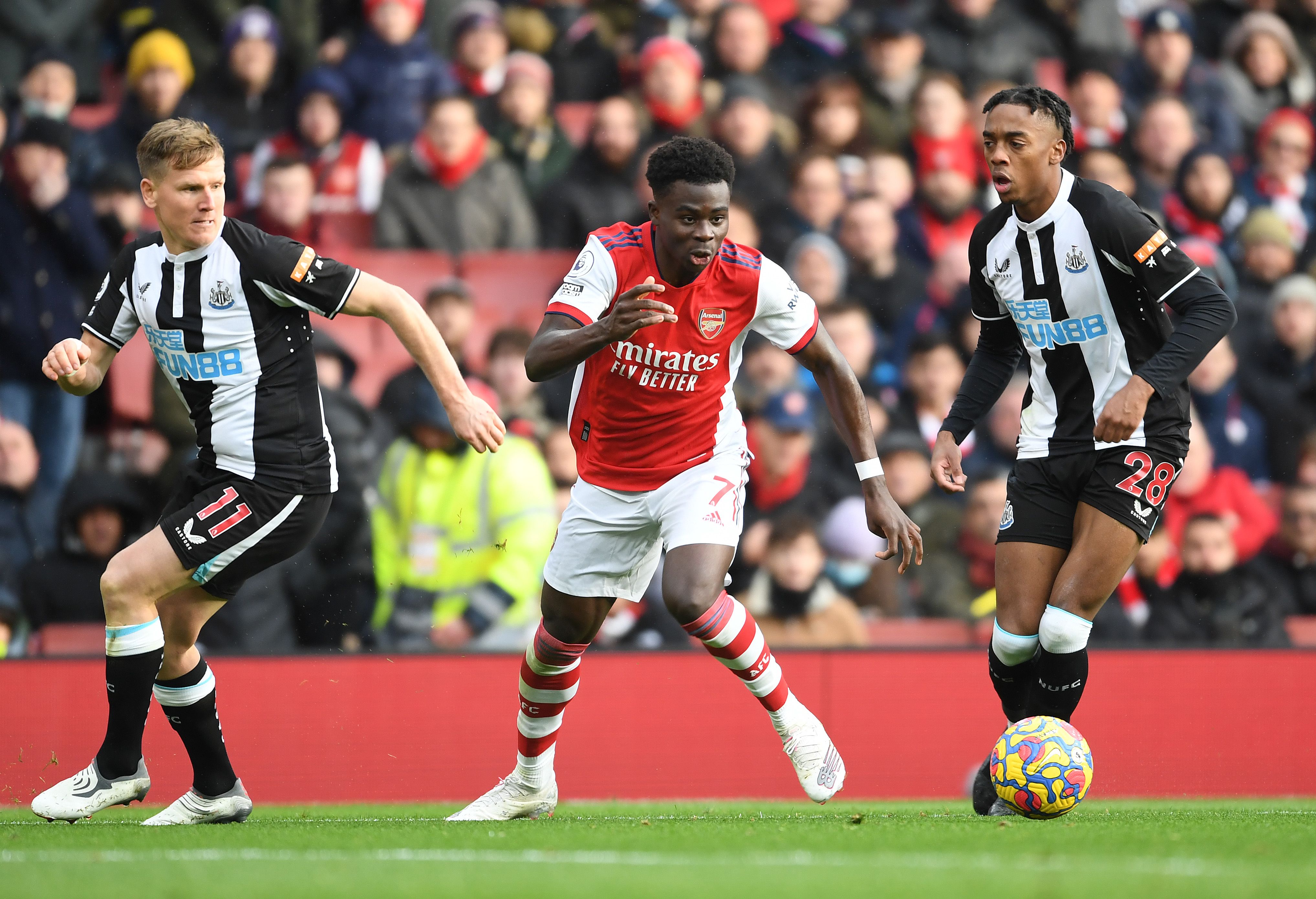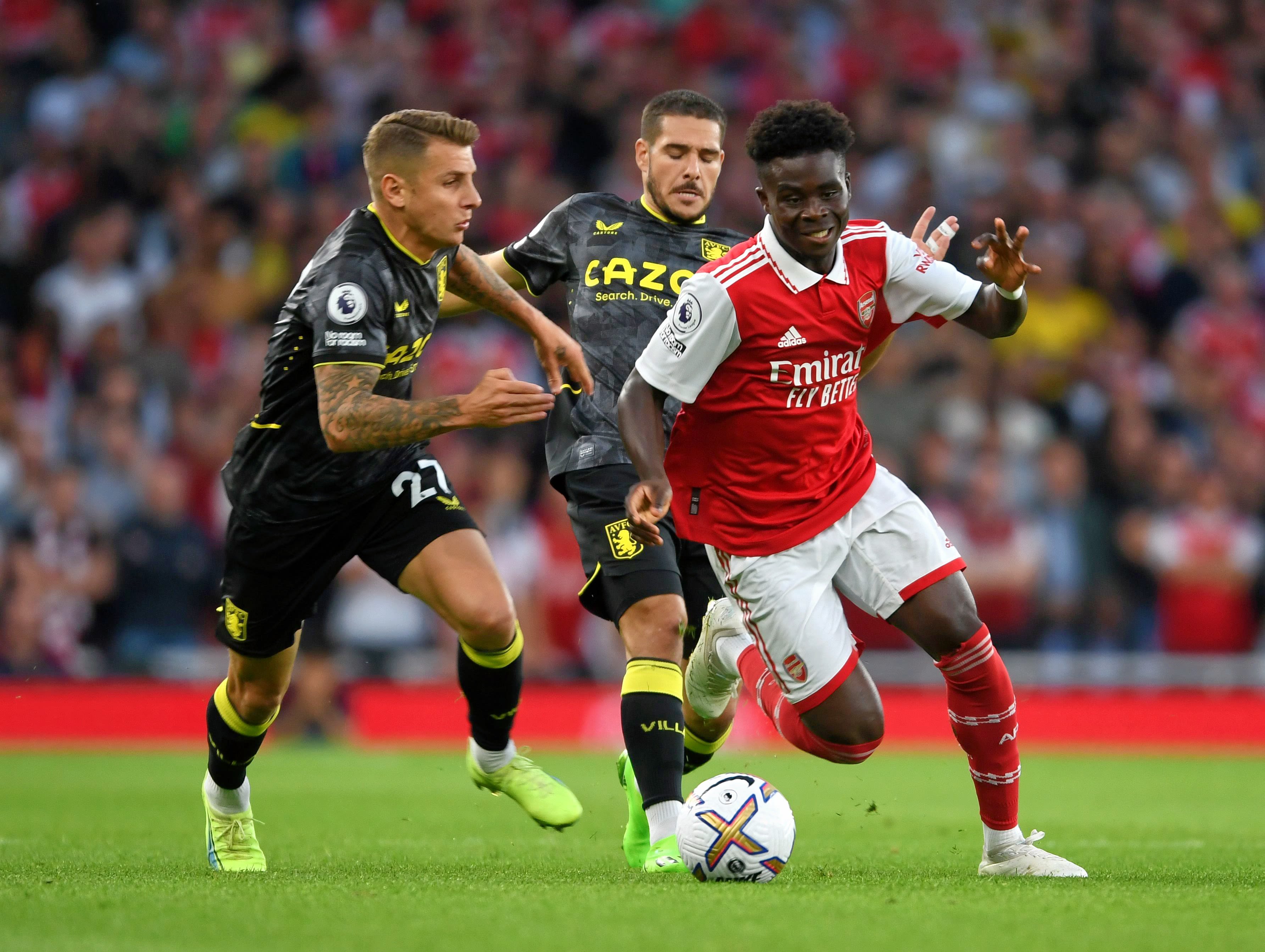 But does he enjoy the pressure that comes with rising expectations?
"Well, before anyone else puts pressure on me, I've put 1,000 times more pressure on myself. I don't think anyone can ever criticise me more than I criticise myself. I really monitor myself and my performances as well so I don't really feel that pressure externally – it comes from within.
"It's good to have people around me too, and I try to always keep positive influences around me. Obviously when I come to the training ground there are so many good influences, so many good players, good coaching staff and people in this place.
"I know that if anyone has to tell me something that's a bit more negative then they are doing it for the best of me, not because they want to put me down. So
I always listen to them."
From his parents to his teammates and coaches, Bukayo says he has been surrounding himself with positive influences for his whole career, and says he still feels an especially close bond to Hale End, five years after leaving, and to the people he worked alongside there.
"Yeah, I speak to a lot of the players I grew up playing with. Some of them are still here, some of them aren't, but I try and check on them every now and again. And they do the same for me.
"They are people you've spent half of your life with, so they're always going to be in your life," he adds.
"Right now I think it's about the next generation of people coming from Hale End and if any player ever comes to the first team, I always try and make sure they're comfortable, make sure they're happy. Because I know how it feels to be in their shoes. It wasn't that long ago, but it feels like it sometimes!"
So what does the next stage of Bukayo's evolution look like? As he grows in experience and influence, does he see himself developing as more of a leader in future?
"I would always want to try and help people," he says after a pause for thought. "My teammates especially because we're here together every day and trying to achieve big things. So I think that's really important to try to be a positive influence.
"So I definitely think I'll grow in terms of being more of a leader on the team, trying to speak to my teammates and things like that," he adds.
"I enjoy trying to be a positive influence, not just on the pitch, off the pitch as well – to my teammates and everyone else looking on."