Steph Catley shares her inspirations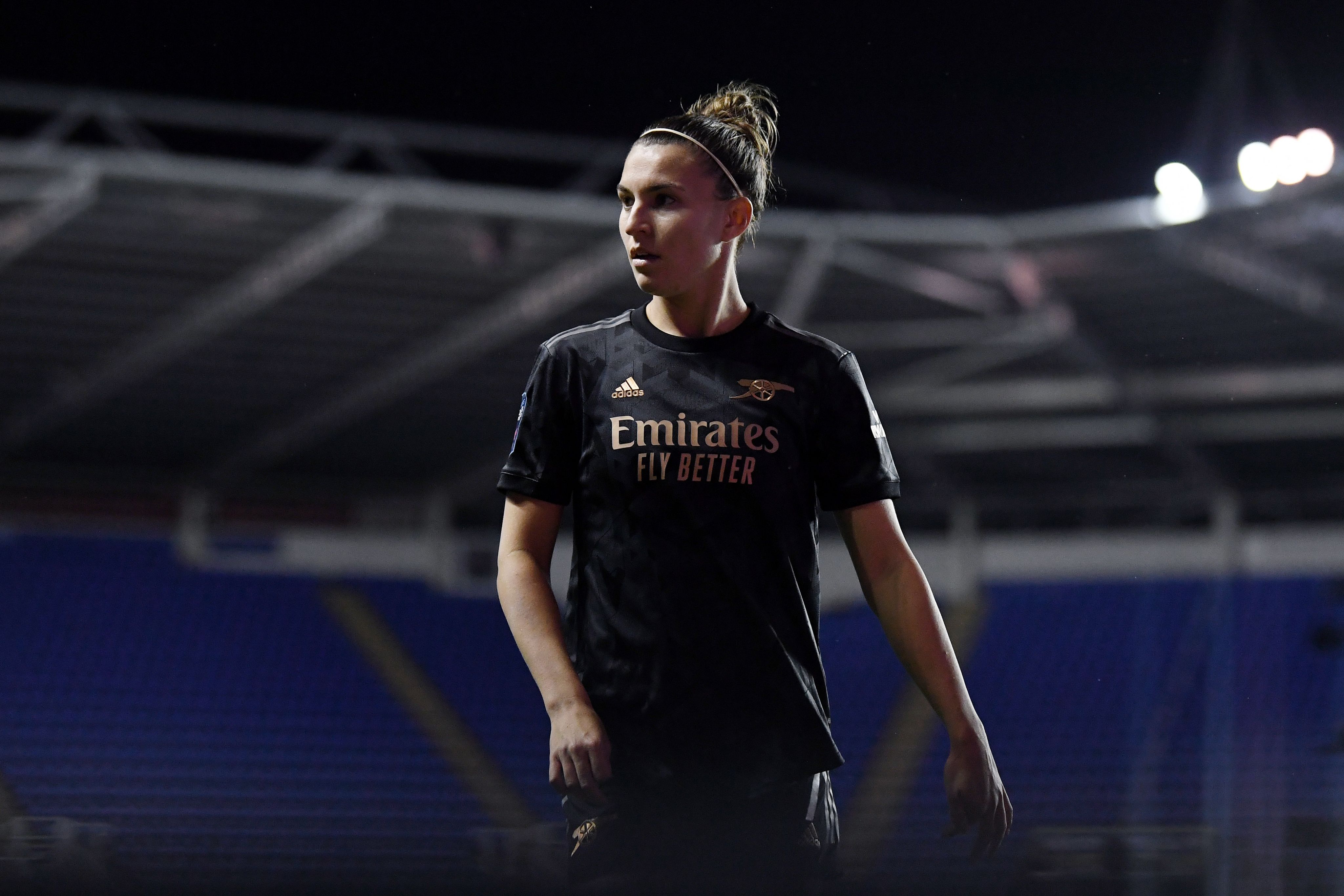 She came to Arsenal with a reputation for being one of the best left-backs in the world, but Steph Catley refuses
to rest on her laurels and is always looking to improve, whether that's in her favourite position or in the centre-back role she has filled at various times in her career for both club and country. Here she talks about her inspirations, from her family to her teammates via an Aussie Rules legend, David Beckham and – what's this?! – the Tottenham player who helped to shape her game. Explain yourself, Catley!
Who was your childhood inspiration?
My childhood inspiration is a bit different from what people in the UK would be used to! I grew up in Melbourne in Australia where AFL rules. It was all I watched growing up and it was the sport of my choice when I was little with my brother in the backyard.
I supported a team called St Kilda Football Club and there was a player at the time, their No7, whose name was Lenny Hayes. For me, he was just the ultimate athlete that I modelled myself on. I loved the way he was on and off the field. He was as hard as nails and would do all the rough stuff, but then he had a really silky edge to the way he played football. As an athlete growing up, he was exactly who I wanted to be like and who I idolised.
Who inspired you to play football?
The first footballer would have been David Beckham – I watched a lot of him. It's not great for Arsenal fans to hear this but when I really started to get into football, I loved watching Gareth Bale as a left-back. He was the first one I saw playing that position where he would bomb forward as such an attacking threat but was also a really good defender. When I slotted into left back, he was the person I wanted to emulate.
How important is family to you?
For me, family is everything. They're the reason I am where I am today. My brother has been my inspiration all my life, my best friend since birth – literally! He's always taken me under his wing and protected me, but he has also been such a massive figure to look up to.
With my football. he's always been my number one supporter, but he's also so humble and so grounded as a person. Those are the two biggest values in our family and that's something that's kept me on track throughout my career. It kept me hungry and kept me wanting to get better.
Then obviously my mum as well. When I was little she would do incredible things to get me to where I needed to be with my football. Things weren't cheap back then and she used to go out fundraising, selling chocolate to get me to tournaments. She was working full time and then she took me to training as soon as she finished.
If I work a full day at football I just want to go home and relax! But she was straight in the car taking me all the way across the city to a football centre, to sit there in the cold and watch me. Just because I loved doing it and she loved me. She's incredible. There's no way I'd be where I am without her. I'm very thankful for my family.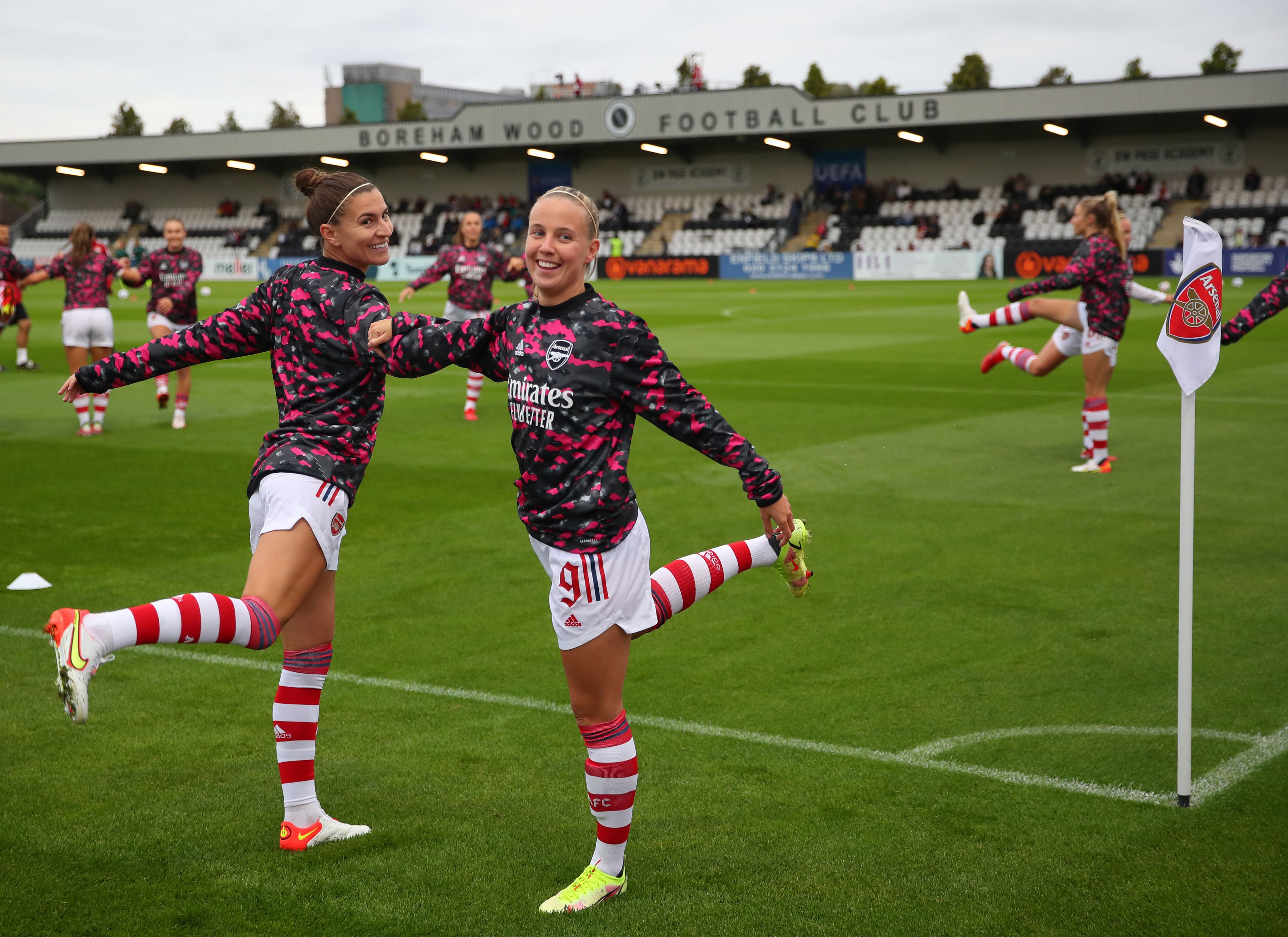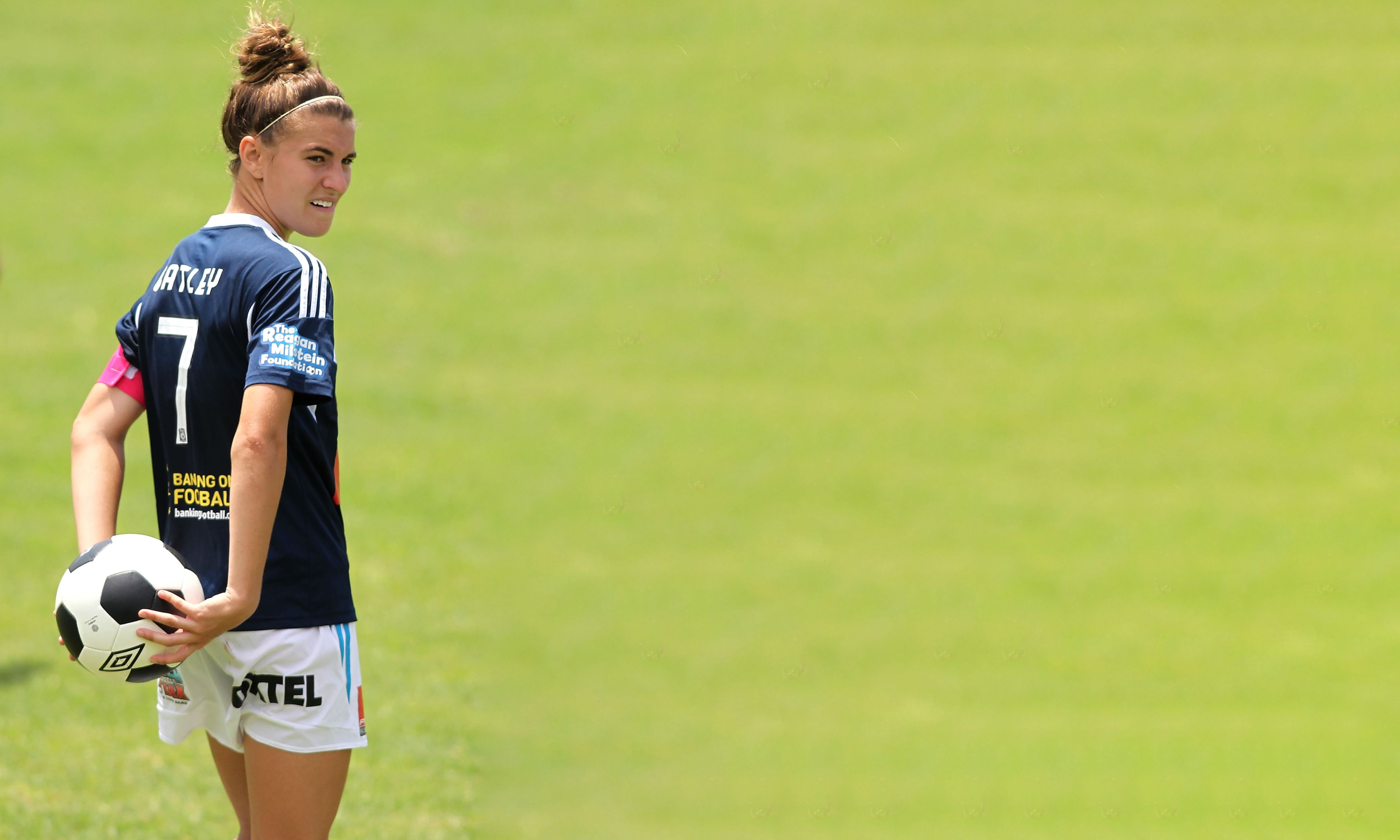 "the two biggest values in my family are humility and being grounded. it's kept me hungry and wanting to get better."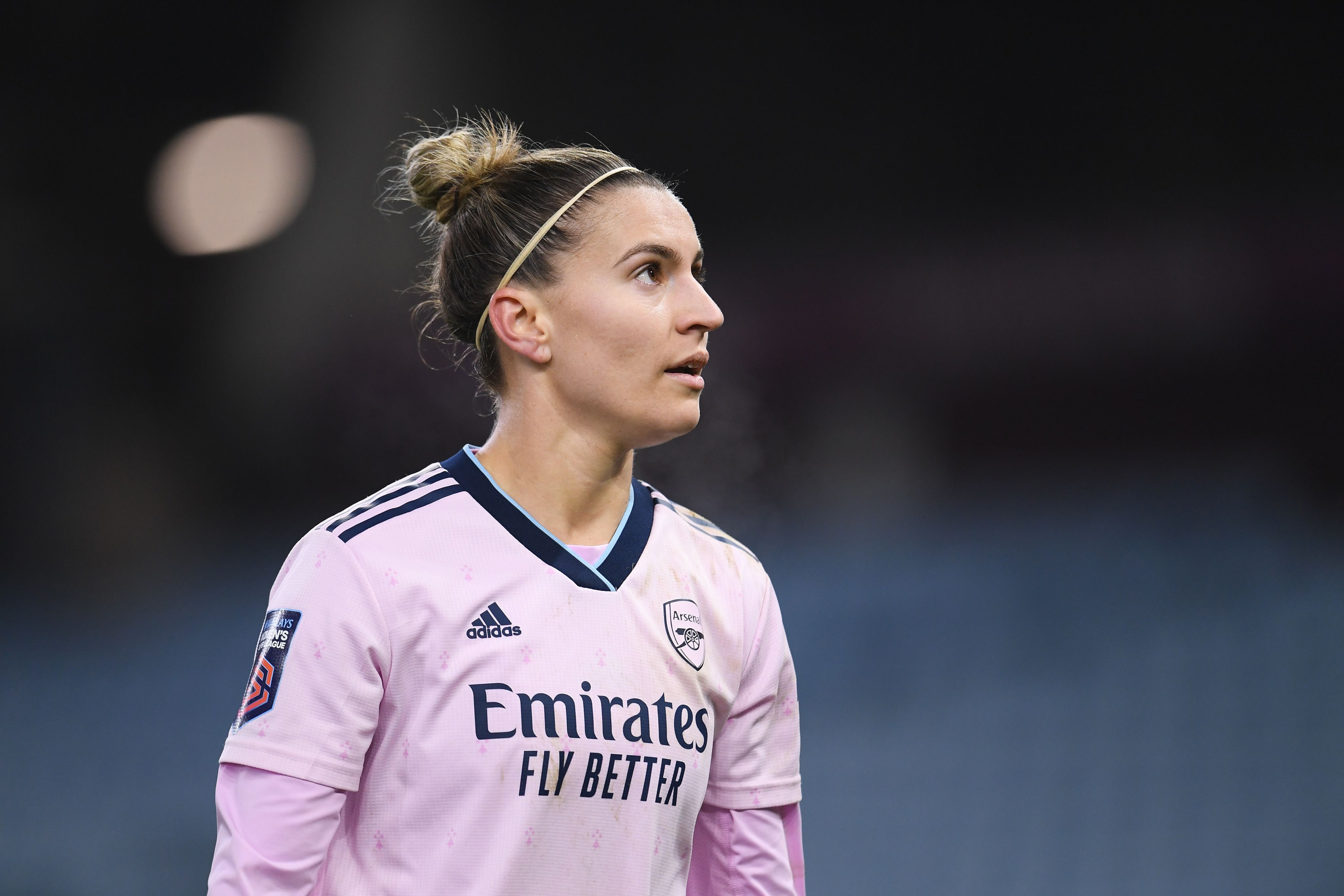 What moment made you think, "I can become a professional footballer?"
There were a few different instances because, back then, women's football wasn't televised or promoted. For a long time, I didn't realise that it was a legitimate pathway. I just thought, "I like doing this." I was playing for a boys' team for a fair few years and then my coach approached my dad to tell him that there were trials for
a representative girls' team in Victoria.
When my dad told me, I remember I just broke down crying because I thought it was their way of saying that the boys didn't want me to play with them anymore!
I was so uncertain about what was happening. Then I went to the trial and all of a sudden I'm playing alongside all these other girls who are really, really talented. It immediately felt like home. You get that when you're young and when you can feel yourself getting better at something – it's an inner drive that takes over.
When I got to that environment, I just knew that was where I was supposed to be. That's where it started.
Was there ever a moment when you felt like you didn't want to play football anymore?
Plenty of times. Most footballers will probably tell you that there are so many ups and downs. There are so many low points that are so hard to get through, where you rely on other people and other things in your life to keep you going. When my dad passed away, I really struggled to find the desire to play. I couldn't find a reason anymore for why I was doing it and that was a really tough period for me.
Eventually I found my way back to it and it became the escape that it always was for me. Football has always been that for me in tough times. You can step away from reality and go and kick a ball around with some of your best mates and express yourself and have fun. So as hard as things got, there was always a way of finding a route back to the reason why I love football. It's such a massive part of me and I can't imagine my life without it.
Tell us about a coach who inspired you?
I'd probably say my first ever football coach when I was with the boys' team. His name was Eric Harvus and he passed away when I was pretty young. He gave me momentum when I was at the stage of my life where I wasn't sure really what I was good at.
I came into this football world and he just backed me 100 per cent. He supported me in everything I did and was a second father figure for me. A real friend. As I kicked on and started to play for the national team, he believed in me and inspired me every day to be a really good person. To follow my dreams and believe in myself.
Is there a game early in your career that you still think back to now?
My first game for the national team. I was 18, coming into a completely new environment and making this big step up into the senior national team.
We played New Zealand in Wollongong, Australia and the team had so many injuries that I ended up starting that game. I was really, really nervous before, but then felt at home pretty much straightaway and I got Player of the Match! I remember I was bombing forward, putting in crosses and defending well. It was the perfect start to my international career.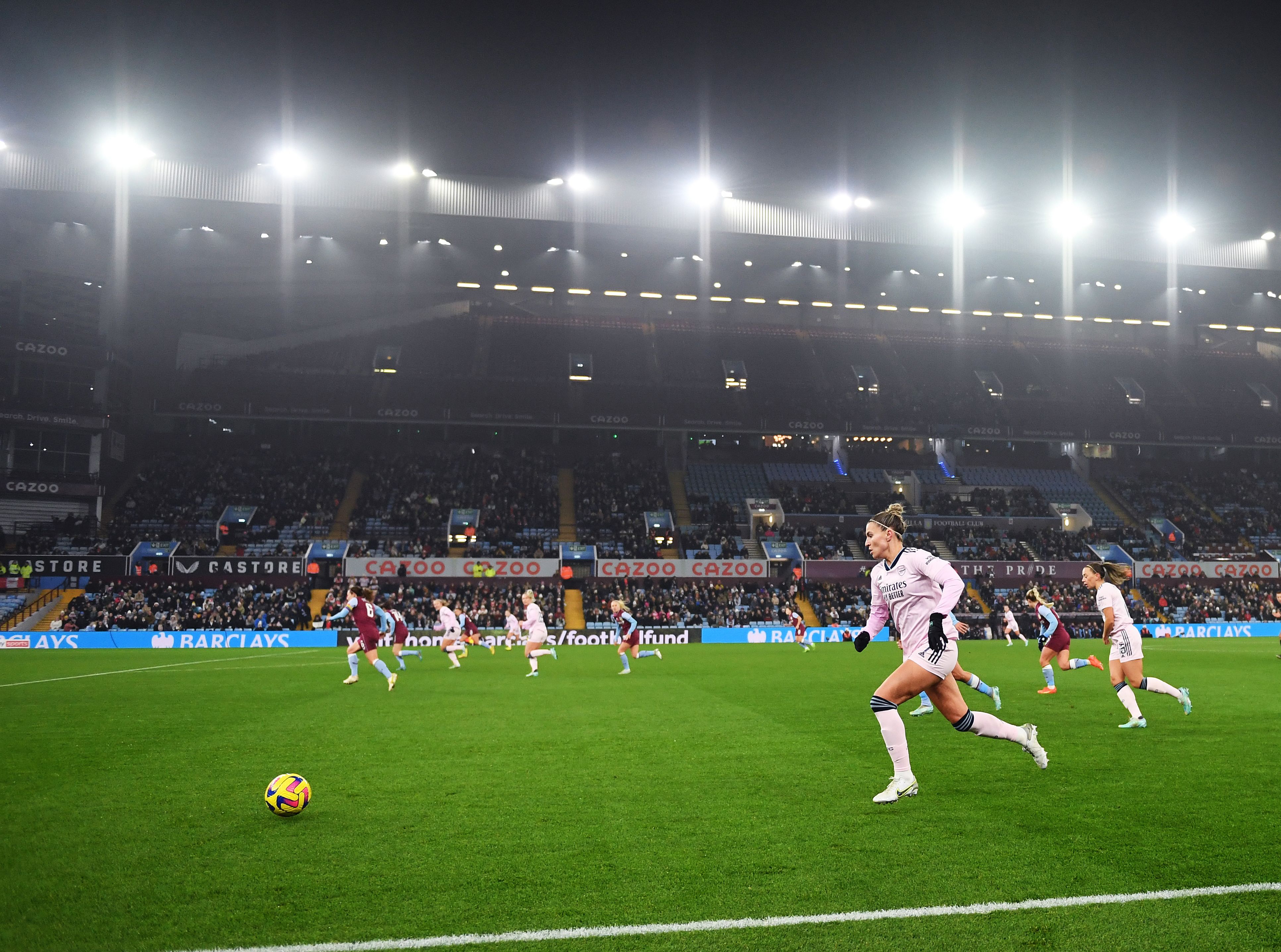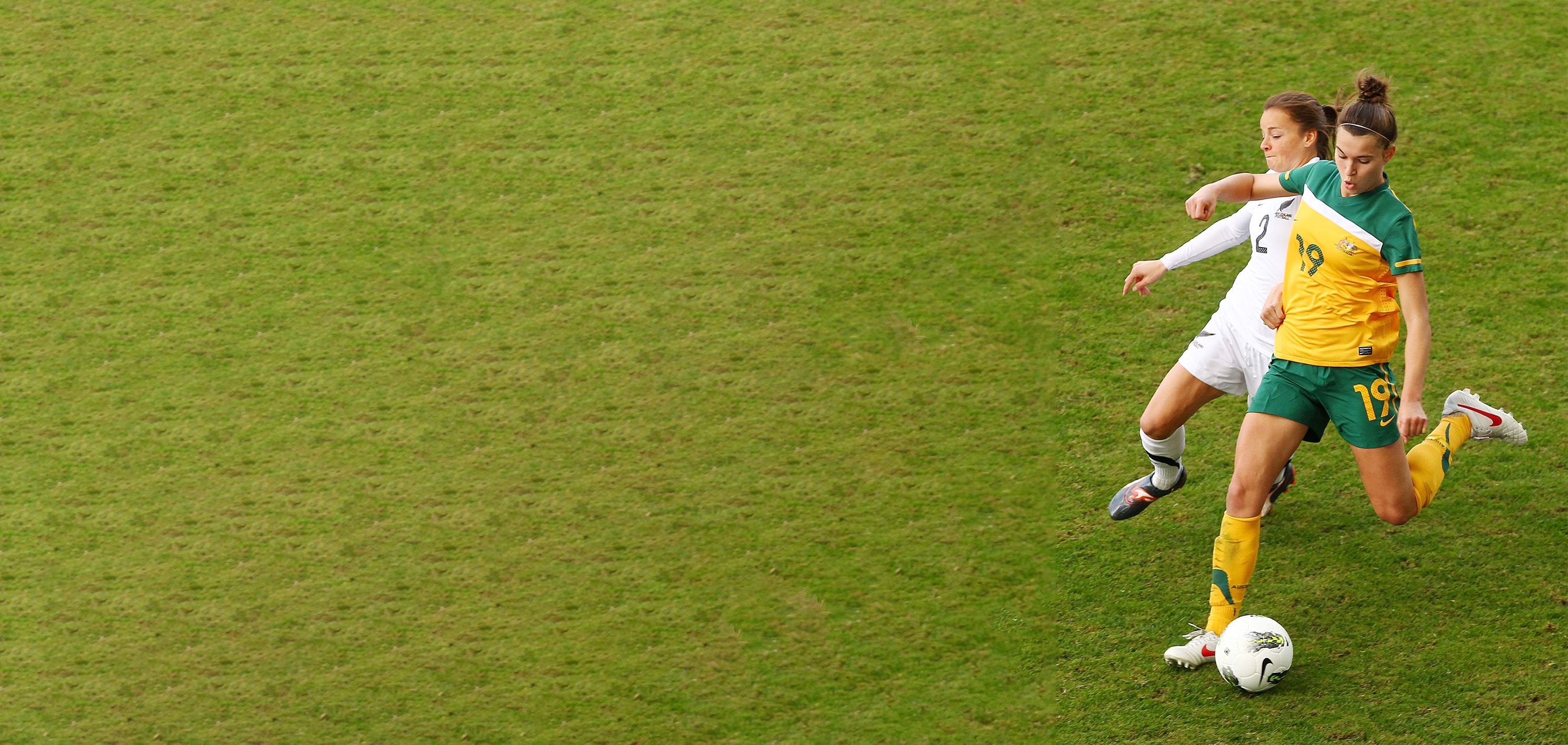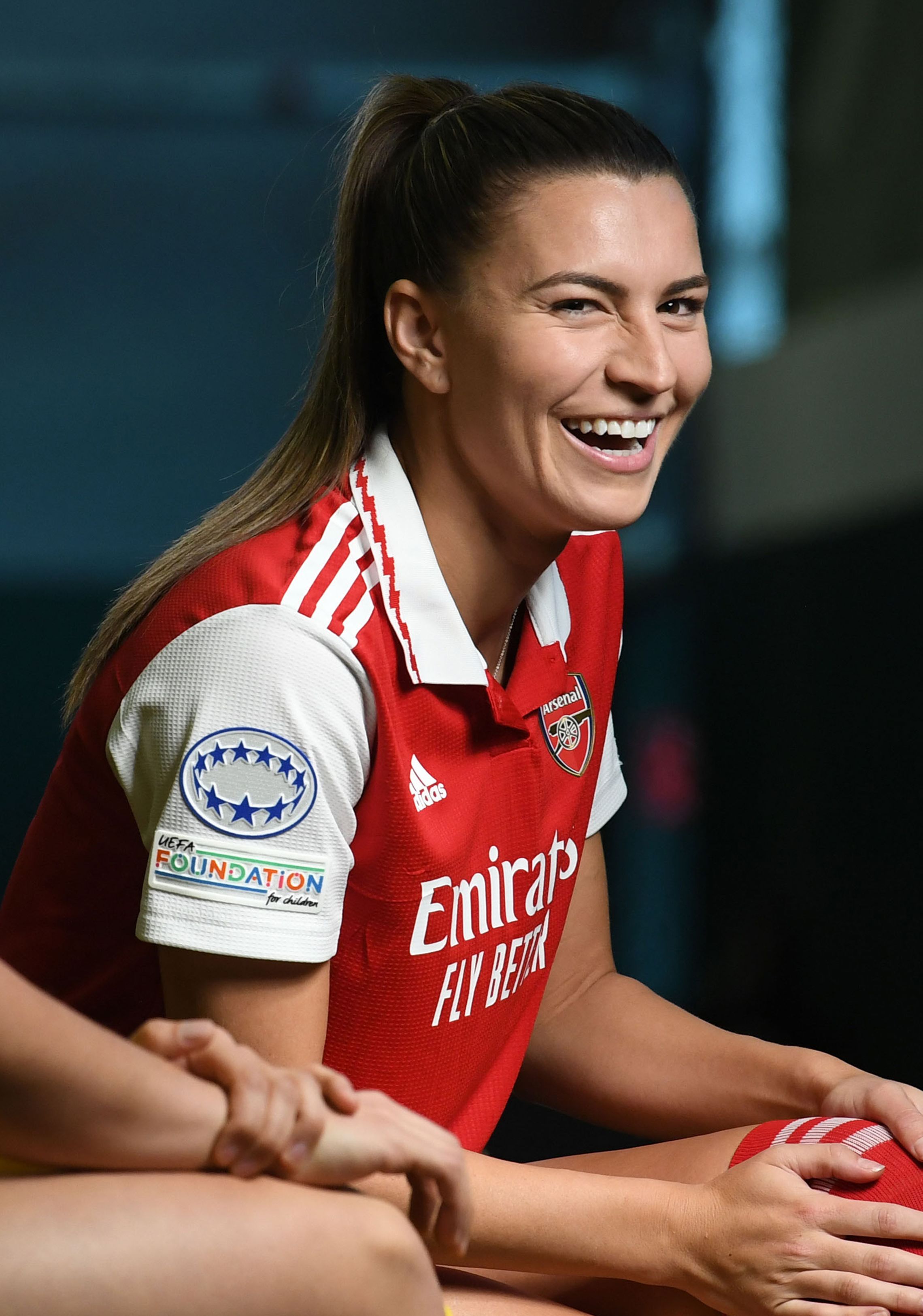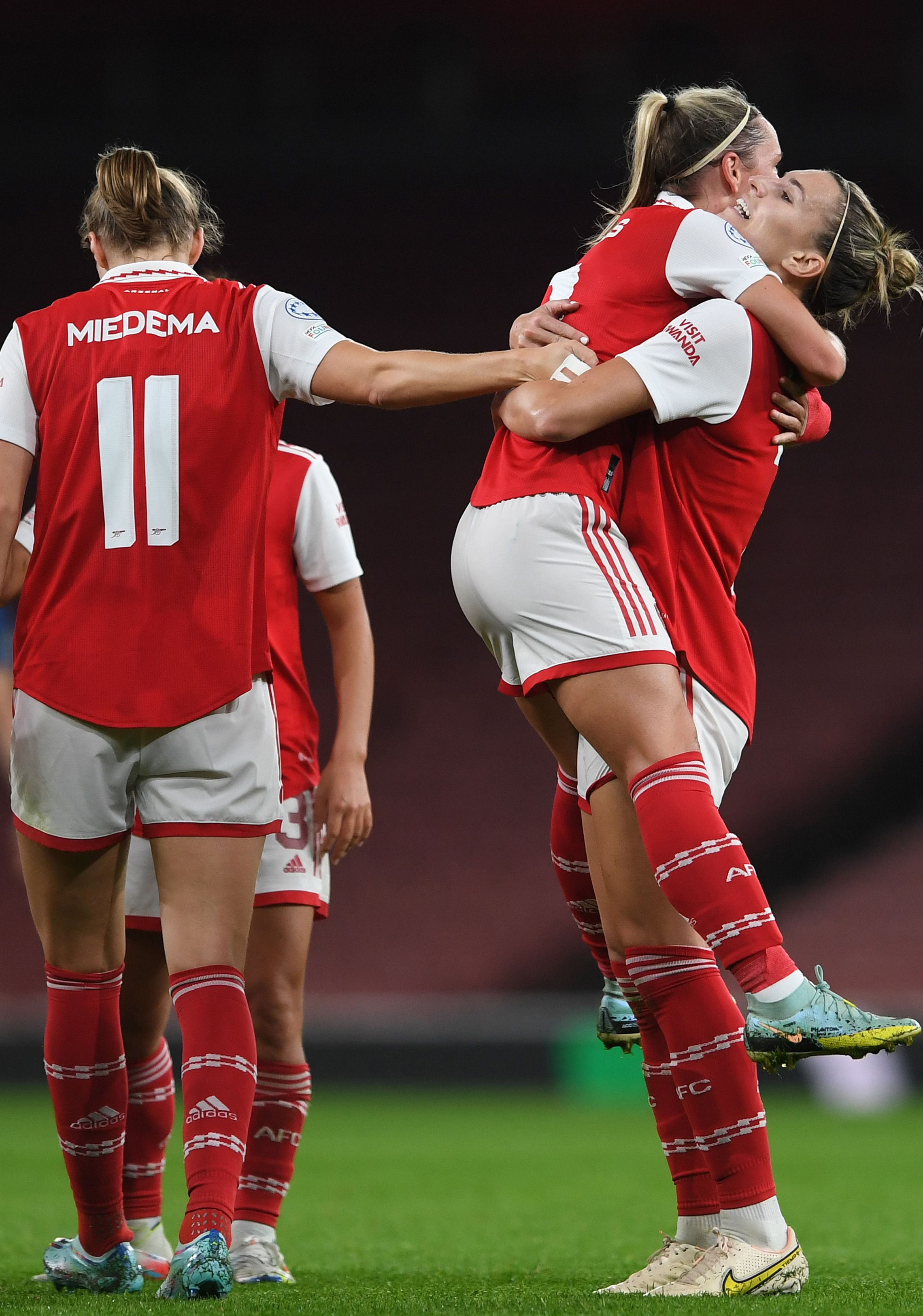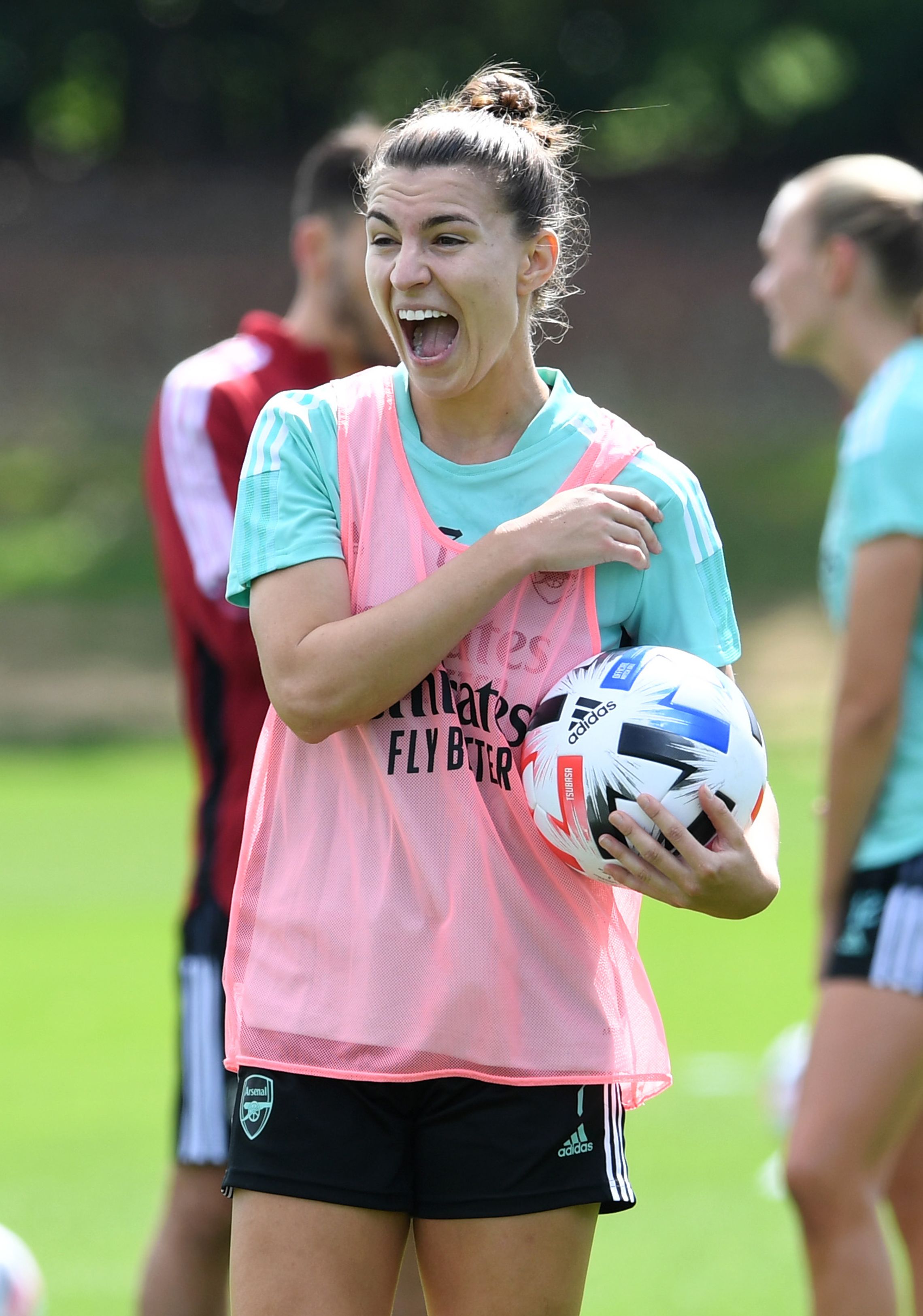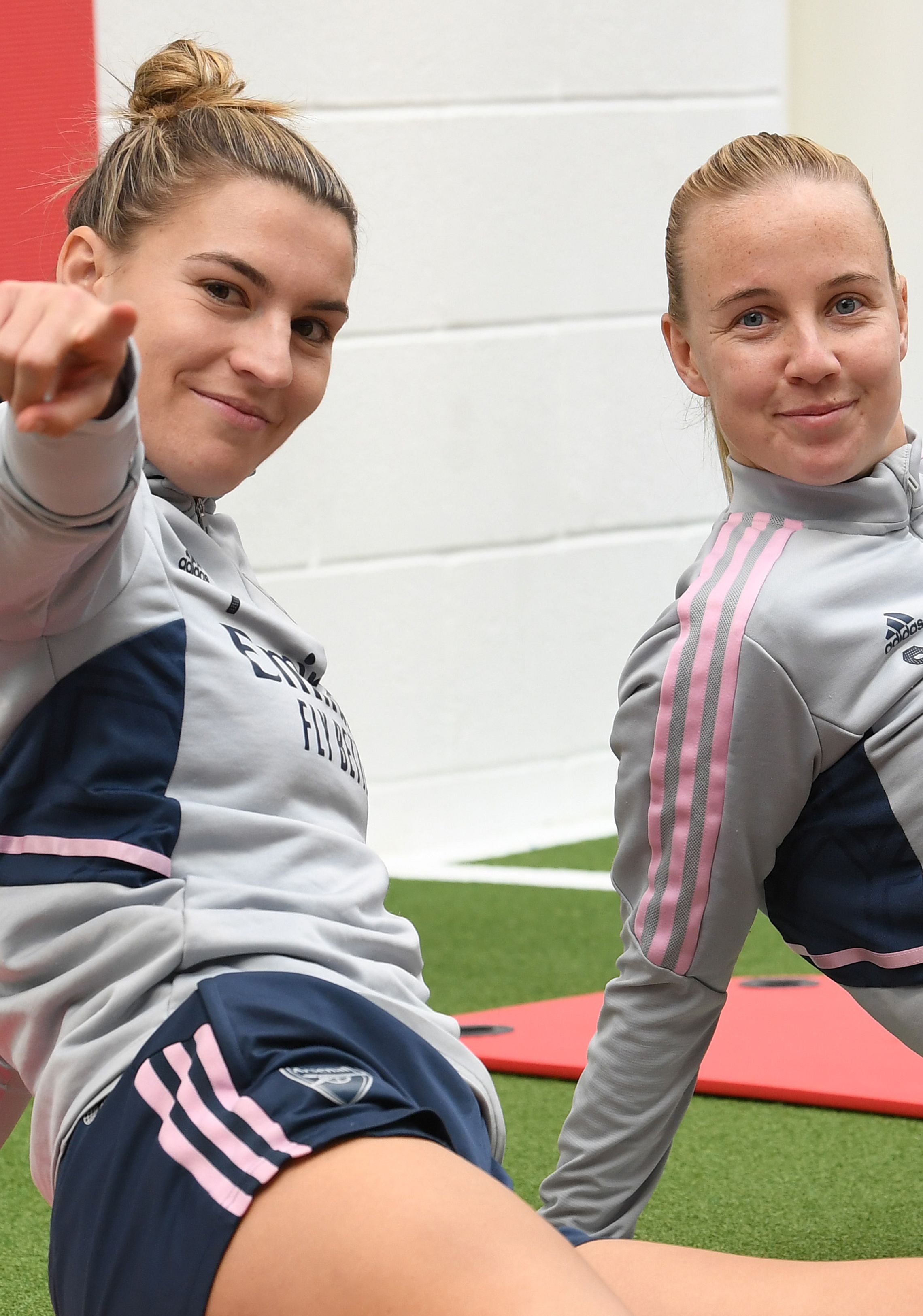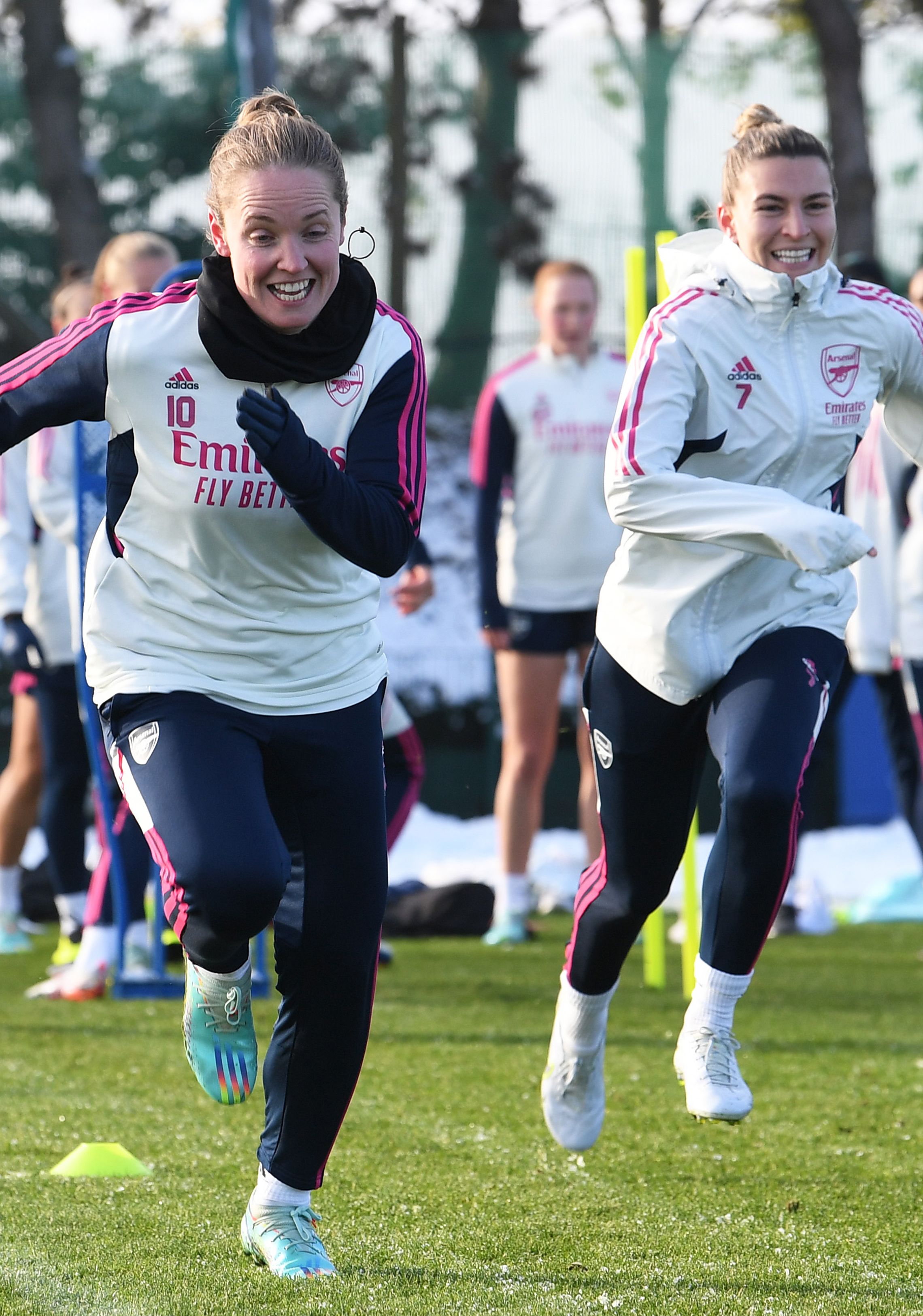 What inspired you to join Arsenal?
There were many different reasons. I'd played in America for so long, but I'd had an eye on the WSL for a while. I'd always watched the Premier League growing up and from a young age, I'd dreamed of playing for a team like Arsenal. Then Joe Montemurro – who had been my coach at Melbourne City and Melbourne Victory – was here and the opportunity came up.
I just knew in my heart straightaway that it was the right one. I'd watched the girls a lot and absolutely loved how they played and how they went about football. The Arsenal way was something that I really wanted to be part of. I wanted to challenge myself and get out of my comfort zone and it felt like the right place to be.
Has the club lived up to your expectations?
I had a feeling I knew what I was going into when I first signed, but I really didn't. There's a passion over here in England and at a club like Arsenal that you just don't really get at home in Australia. There's such a deep love for their clubs and the fans are so invested.
Now I have that love for the club and that's mostly down to the people and the players. It feels like a family, and I absolutely love it. I feel supported every day to get better and work harder. Some of my best friends are here and I love the football we play and what the club is about. Over the last three years, the love I knew existed before
has grown so much since I've been here.
And what have you seen off the pitch here that you thought was inspirational?
It's hard to put your finger on one thing. We're always pushing things to be better. We're at the forefront. There are so many initiatives that the club thinks of and works on in the community department.
The off-field staff are working so hard in all areas to see how we can get involved and help the community and inspire kids to be involved. That's not something I've ever had before. If you're passionate about something, the club gives you the opportunity to be involved and I think that is just so cool.
Now, is there a team-mate who can really inspire you and how do they do it?
Right now, it's Beth Mead. Despite everything she's going through she is still just the strongest person I know. She has obviously done some incredible things on the field recently, but she is still the most humble, loving, funny person that you'll ever meet. Considering what she has been through with her injury and her mum, she's still the first person to think of someone else. I think that is absolutely incredible.
Then there's someone like Kim Little, who has inspired me for a long time. I played with her when I was really young in Melbourne, and even though she inspired me back then, coming over here now and getting a bit older, I really recognise what she does for everyone else in her life. She's so selfless and such a great leader and just an incredible person. And it goes without saying that she's also an amazing footballer on the field who doesn't get nearly enough credit! Those two for sure inspire me every day to be a better player and a better person.
When you're on the pitch, what inspires you to do better?
That drive has probably varied at different stages in my life. As I've gotten a bit older, I look back at moments like what my mum did for me when I was little, just to get me to where I am today. Now, playing at Arsenal and with the World Cup coming up, I'm getting a little older and considering how many years I have left in my career.
I often think about my family and how much they've put in to have me here. How proud they are of me. I've spent all these years living away from them and I've missed so many big events like my brother's wedding. You sacrifice so much for football that it becomes the reason why you want to get better every day. That's why I want to make the most of it. To give as much as I can while I'm playing right now.
And where in the world have you been and felt inspired?
It's hard to say. I would say probably here in the UK right now. Back home in Australia is where I switch off and that's inspiration in a different way. But yeah, here in the UK is where my passion is and where I feel the most inspired to do the best I can in my football and to get the most out of myself.
Football is everywhere here. It's in every magazine you open, every newspaper you read, every television show you watch – it's all football and I think that is just the best possible place you can be. Right here in London town.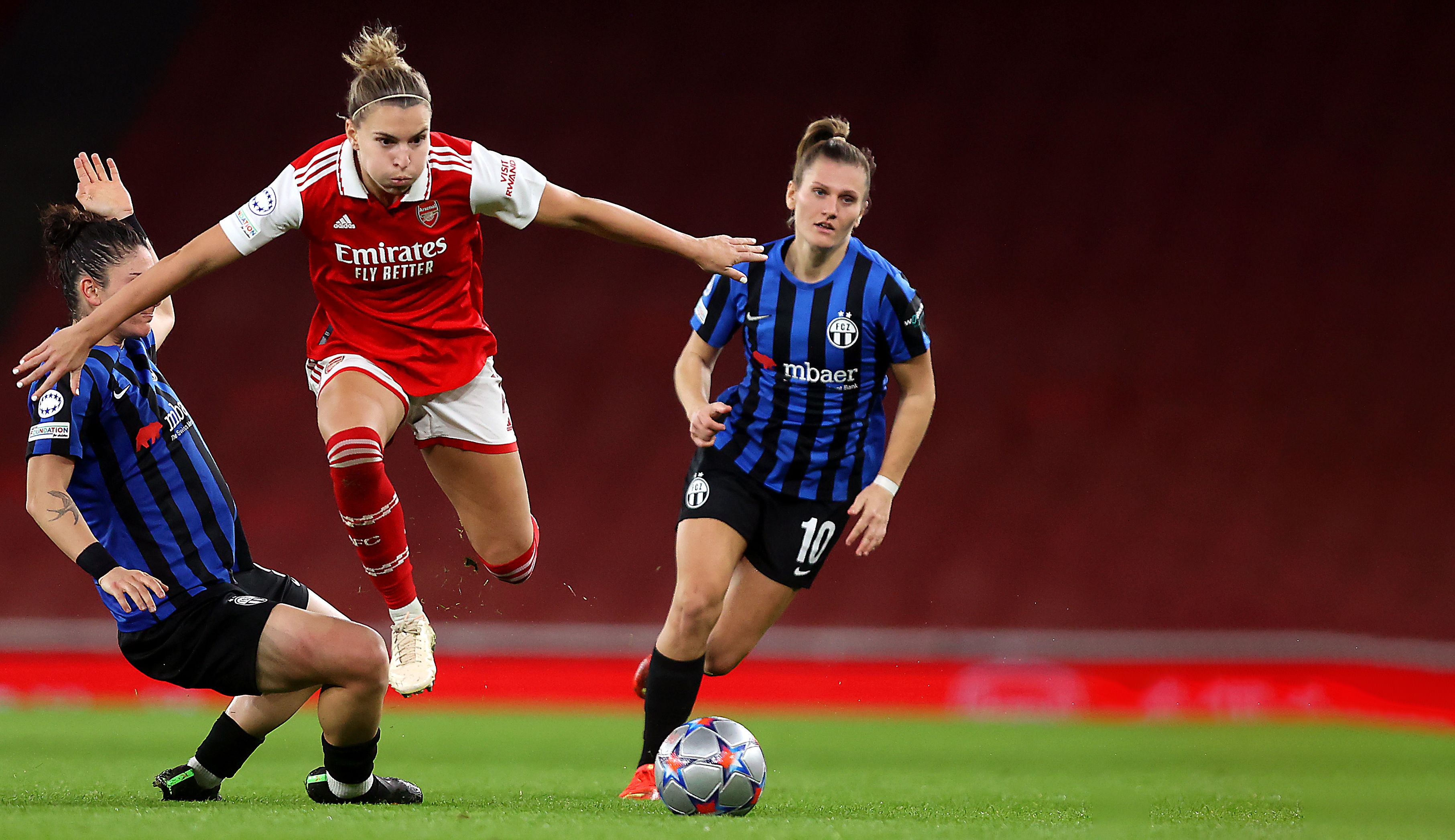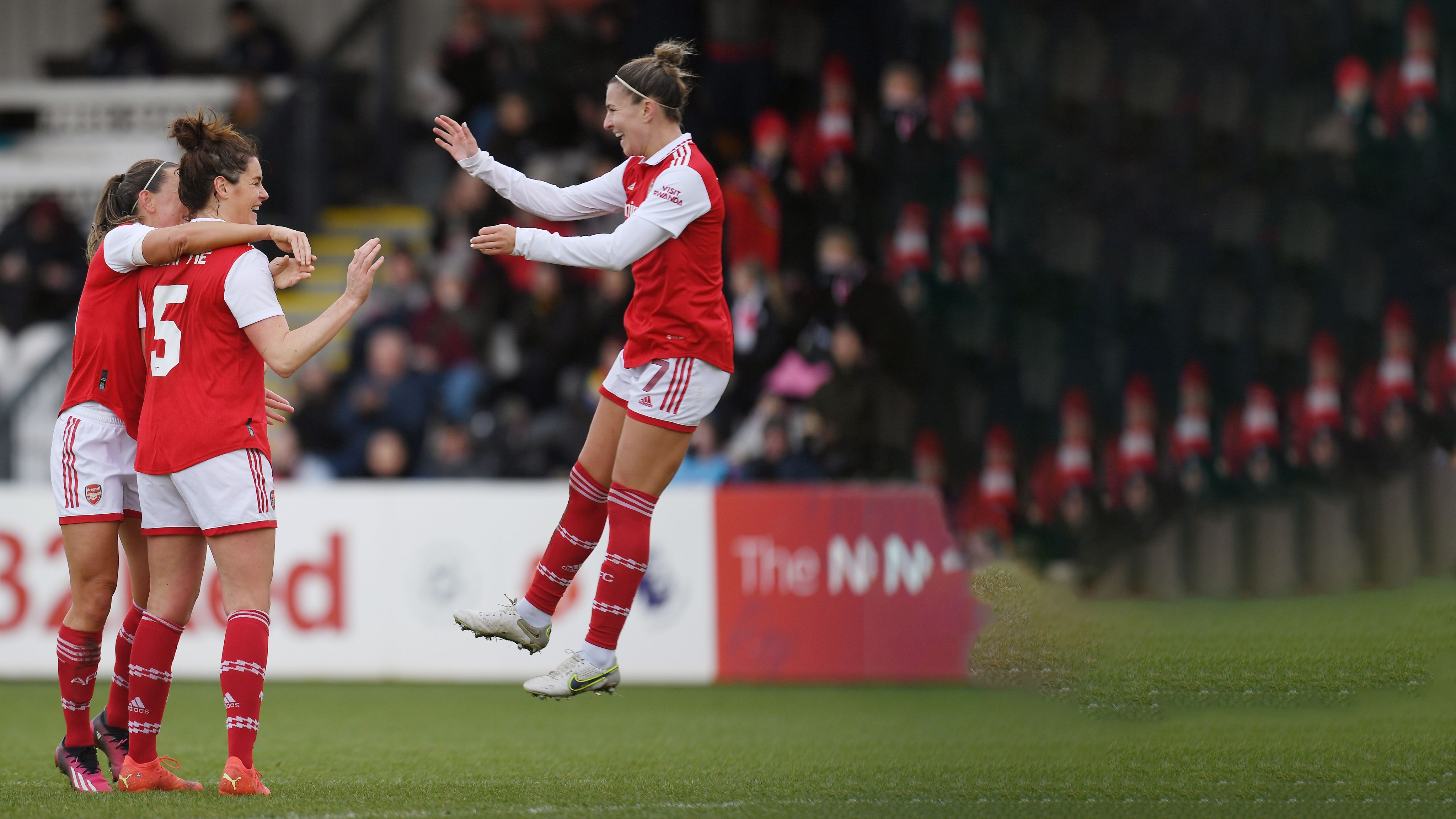 "You sacrifice so much for football that it becomes the reason to get better every day. That's why I want to make the most of it."