Tales from the Invincibles
RAY PARLOUR
The Romford Pele was a senior pro by 2003 – one of the few links to the George Graham era still at the club. he still had an important role to play in his final season as a Gunner.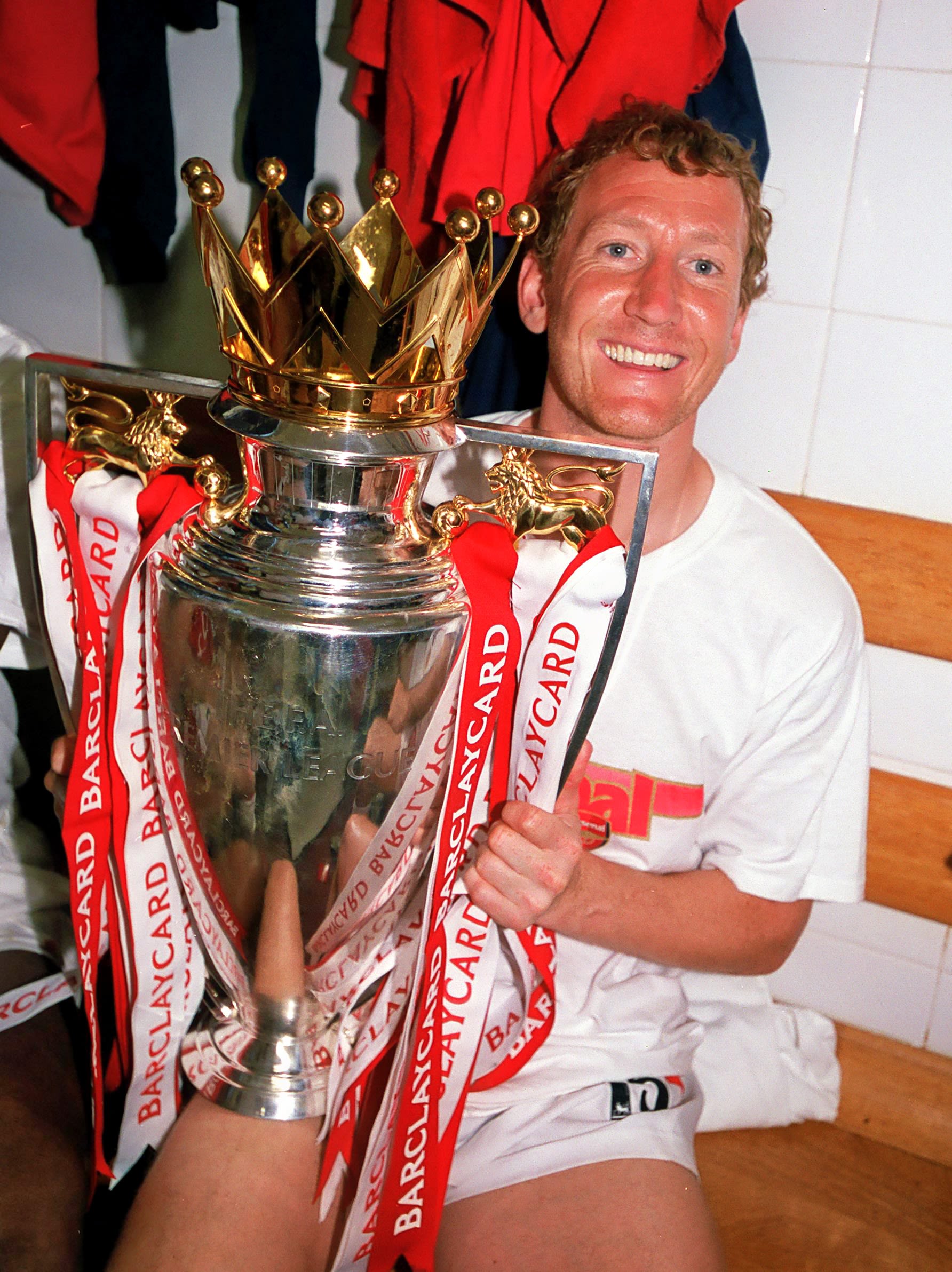 Always the man for the big occasion, the tireless midfielder won his third league title with us in 2004, and ninth major honour overall.
A product of our youth system who made his debut in January 1992 as an 18-year-old, he was a real leader among the Invincibles squad, often captaining the side in Patrick Vieira's absence.
Injury ruled him out for a couple of months late in the season, but he returned to take his place in the starting line-up for our title-clinching draw away to Tottenham, and he played 25 times in the league in total that season.
He still holds the record for the most Premier League appearances for the club.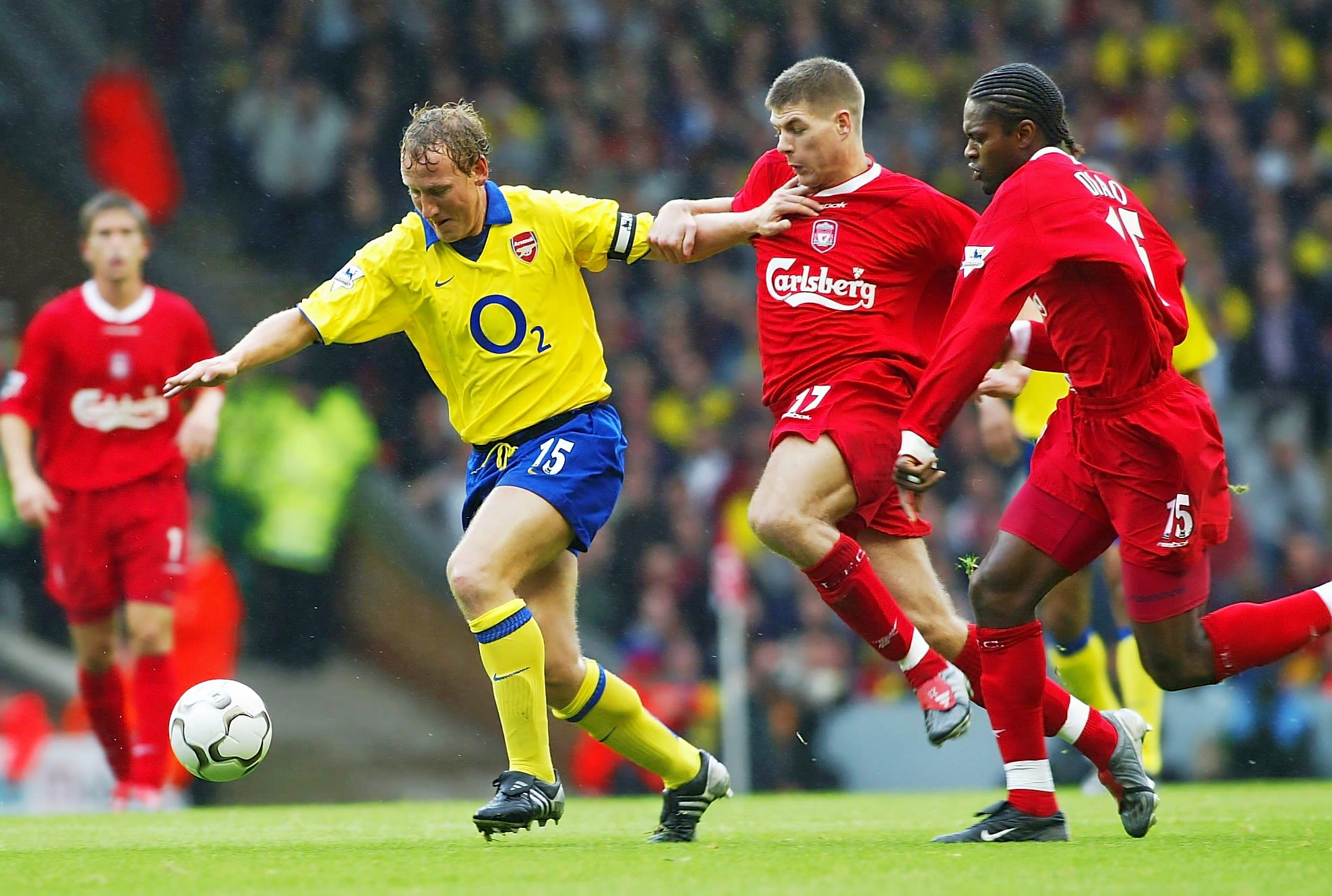 This was to be your 13th season at Arsenal and you'd seen it all by then, so how good did you think that team was going into the 2003/04 season?
Well, Arsène Wenger had said the season before that the team was good enough to go through a season unbeaten, so we knew we were good, but to be honest him saying that put a bit more pressure on us.
We'd come out of the previous season winning the FA Cup, and that's still a decent season, to win another trophy. But the league is very important, and we were very confident we could be successful. We'd been together a few years and everybody knew each other well by then; we bonded well as a team.
But to be honest I thought we might struggle in goal, because we'd lost David Seaman, who I thought would be impossible to replace. We didn't know much about Jens really, but what a signing. They were hard shoes to fill for any keeper, but Jens was so confident, controlled his box well and was brilliant that season. Well he didn't lose a game so that's not bad is it?!
You seemed to raise your game for the
big occasions, especially when we faced Manchester United...
We were so close with United, you always knew that the games against them would be so important. They started off beating us in the Community Shield that season, and I always thought those games were quite important, to try to get one over them early on. But the good thing was we could play them again so soon after that.
Even though it was in the first few weeks of the season, we knew that if we could go to Old Trafford and win, it could be decisive. Against Manchester United we always looked for four points from the two games.
You thought if you could get at least four points from them, you had a good chance of winning the league. Win at home, draw away – simple as that. If you could win away then that's a bonus, but going to Old Trafford was a big game for us, huge not to lose. Just don't lose that game. That's why the reaction at the end of the game was how it was.
You would have your house on Van Nistelrooy scoring a penalty usually, so you can imagine how huge that felt for us when he missed. Things might have bubbled over a bit after that!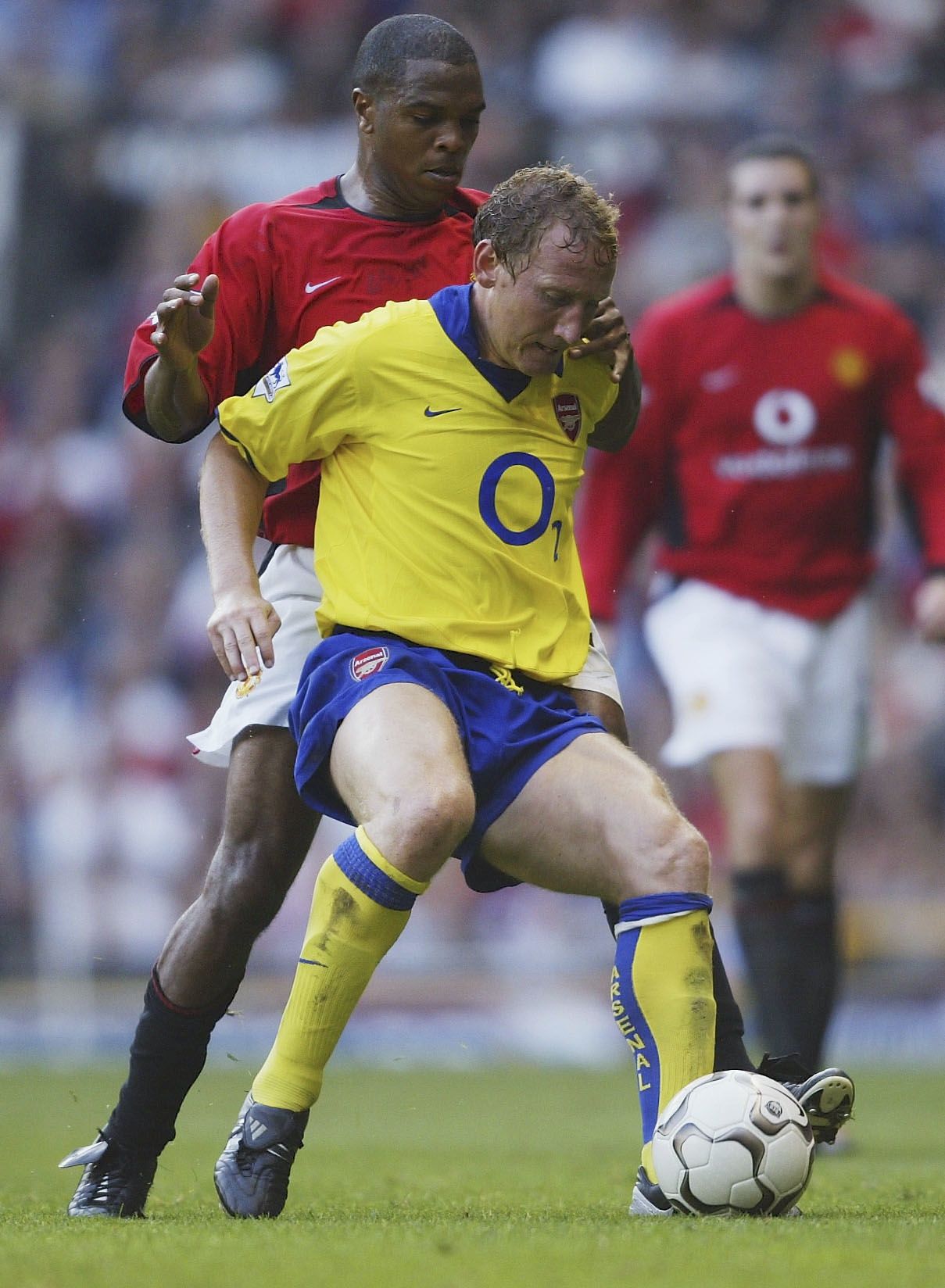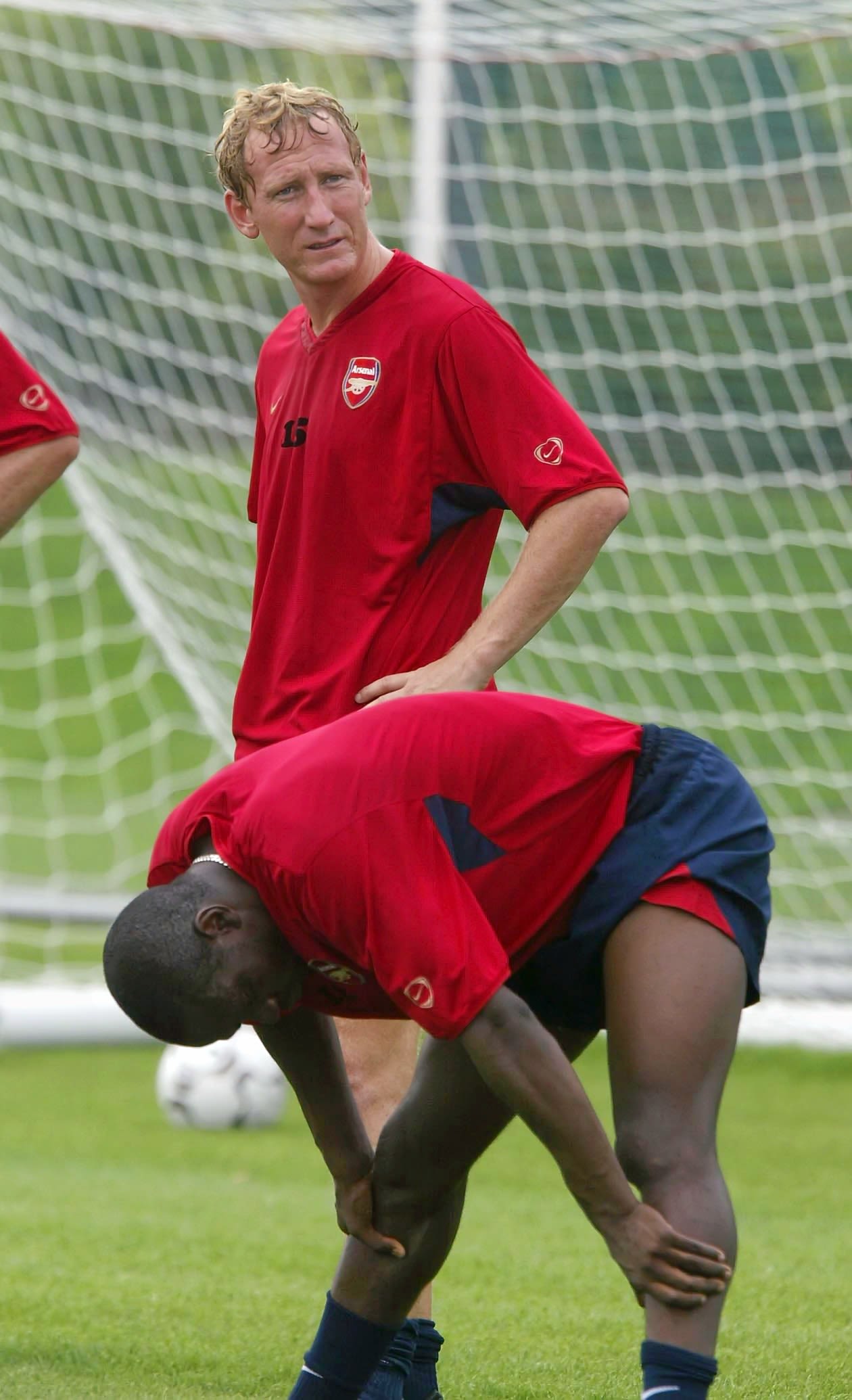 How long into the season was it when you started to think about going unbeaten?
The only time anyone mentioned being unbeaten was when the press started saying that nobody's beaten Arsenal yet, who's going to do it, and they started ramping it up.
I think that was when there were about eight games to go, that's when it really hit us that we might have a chance of doing it.
We didn't lose many games at that time anyway so we knew it was about us. If we did our job we knew we would usually be the better side.
"when there were about eight games to go, that's when it really hit us that we might have a chance of doing it"
You were 30 at the start of that season. Had your role changed by then to become one of the more influential, experienced players in the squad?
Yes, probably, but we had Dennis Bergkamp who was a bit older, Martin Keown as well, so we had a lot of experience in the dressing room. But yeah I'd been there a long time, seen everything through the 1990s, and probably played more games than the rest. So yes you try to give advice to the others whenever you can.
We had leaders throughout the team, though – you've got to have that. We had it from the goalkeeper onwards. Jens, Sol – all the way through the spine we had leaders. Dennis was a big player for us in that sense, and could take a game by the scruff of the neck if he had to. You need plenty of leaders in your team.
As someone who grew up at Arsenal, how special was it to win the league at White Hart Lane?
Just brilliant. We'd heard all the stories about 1971, and so to join them was incredible. Obviously we never planned it that way, we just wanted to win it as soon as possible. But to win it there was great, especially for the lucky away fans who were there.
We were so confident going into that game. OK, it's a derby and anything can happen, but we knew we were much better than them. The funny memory from that is when Robbie Keane scored and they all celebrated – not realising we only needed a draw! Brilliant!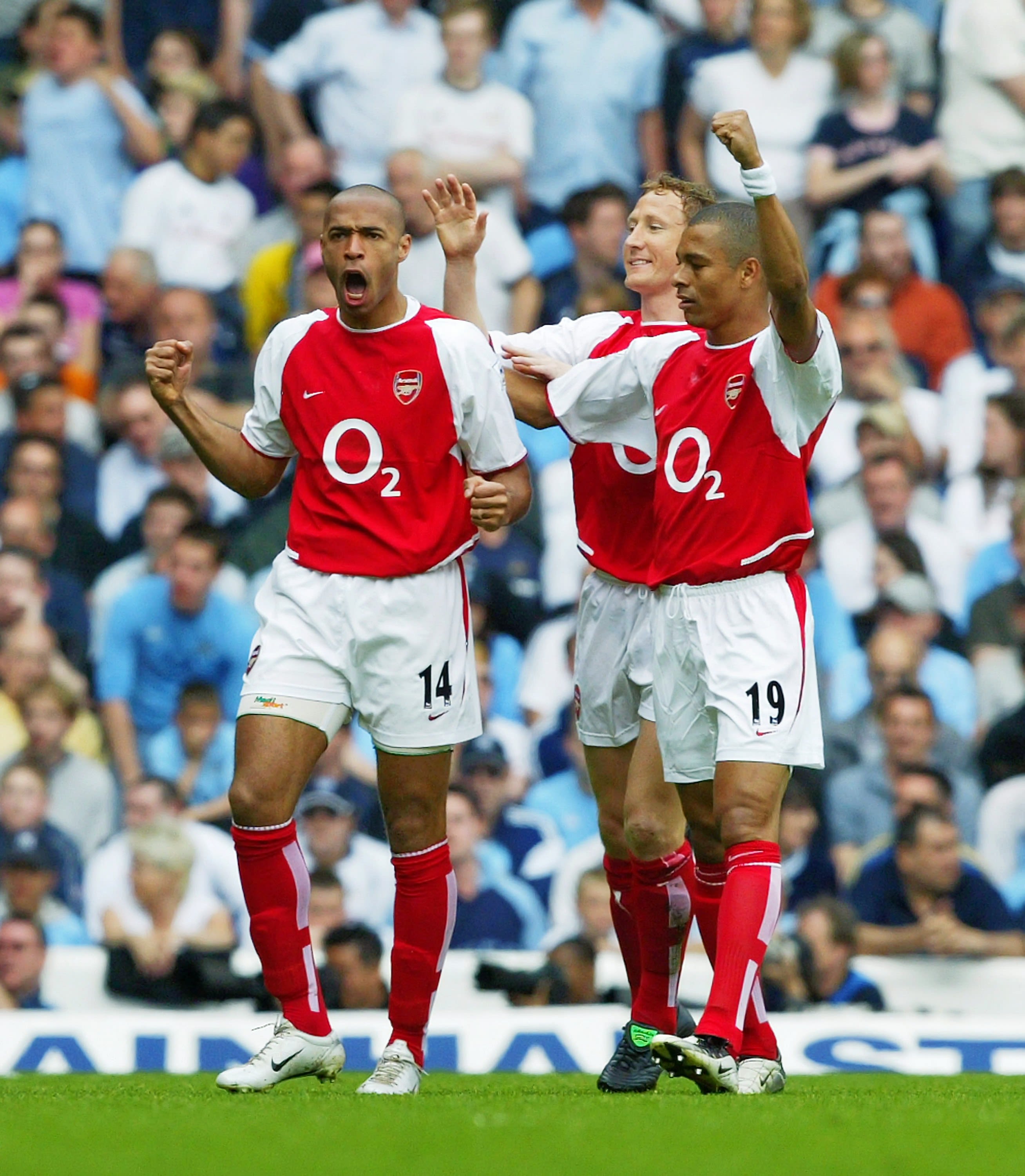 Then the stewards told us we couldn't celebrate, we were like, "Are you sure?! We celebrate when we just win a game here, we're definitely celebrating winning the title!"
I'd seen the Chelsea result earlier that day, so we knew the situation that we only needed a point, but really you just want to get over that line as quickly as you can.
It was a big day for Sol obviously – he took some stick there! I remember the first time we went back to White Hart Lane after he signed in 2001. We were on the coach with the police and they had told the driver not to stop, just keep going, and they would stop the traffic. I said to Arsène Wenger, "Why don't I put a sign on the window saying 'Sol sits here' so at least they don't get any of us by mistake!"
But anyway, we hammered it round the corner and we heard a massive crash. It scared the life out of us, we thought a window had gone in, but it was all the plates coming out of the cupboard at the back of the bus. It was unbelievable, I thought we'd had it!
You had won the title twice previously – how did this one compare?
Well, this was different because once we won the league at Spurs, we still had a job to do. We wanted to go unbeaten and honestly, those last four games were the hardest ones – I guarantee.
Normally you can take your foot off the pedal at that point, but we had to find something more. And I tell you we got absolutely battered at Portsmouth. How we got a draw there I'll never know. They could have won 5-1. Jens had a great game, they missed chances, but they were all over us. When we walked off the pitch I said, "We've dodged a bullet there, they should have beaten us."
In 1998 when we won the league, the next game we lost 4-0 to Liverpool, then lost to Villa. It didn't matter, but this time it was different, and we needed to stay focused. We knew it was a great opportunity for us. On paper those last four games shouldn't cause us many problems: Birmingham, Portsmouth, Fulham and Leicester. But they would have done if we weren't focused.
"We knew it was special... very special. We knew it would be hard to match. Maybe we didn't really realise the full extent of it – we were just happy to win the league"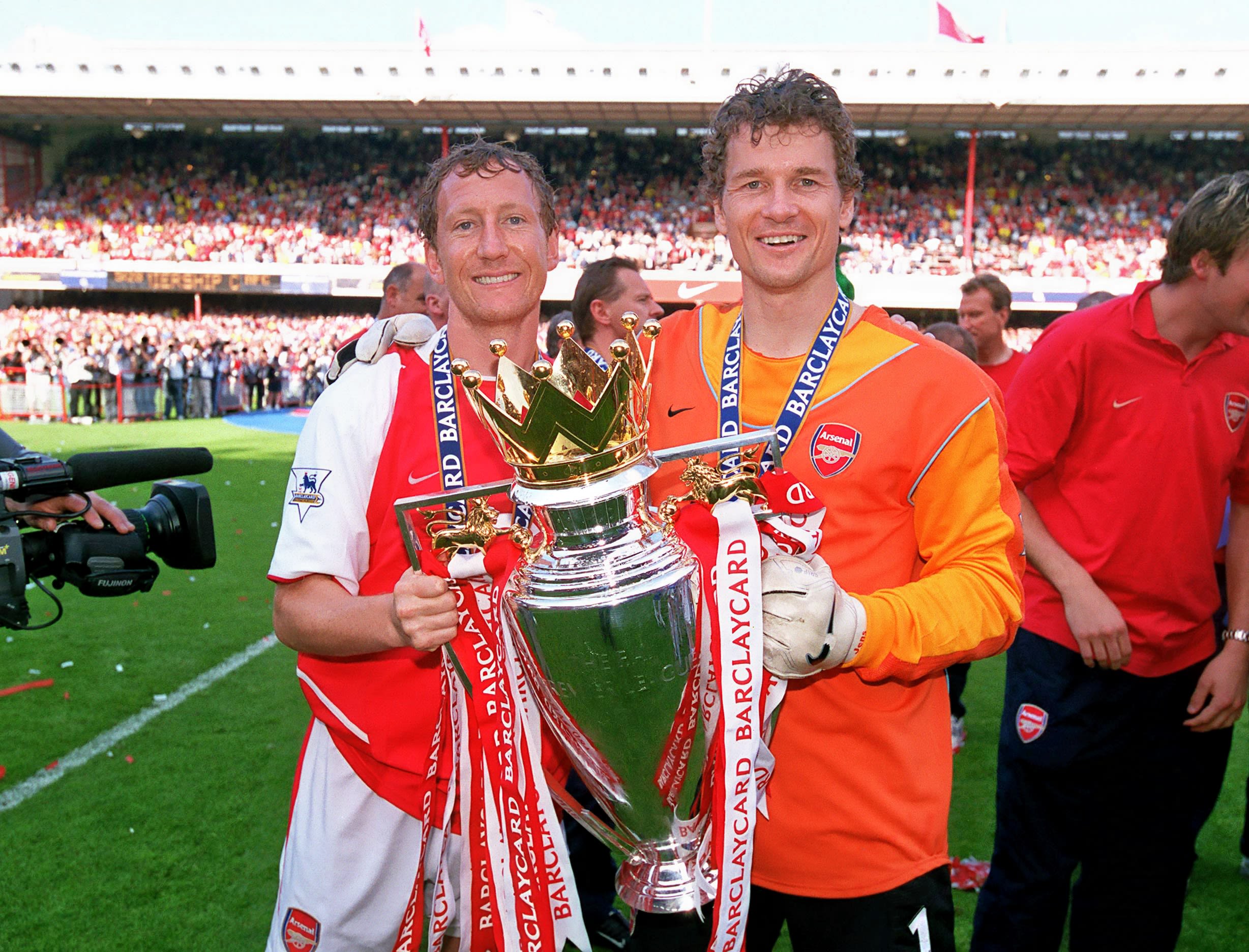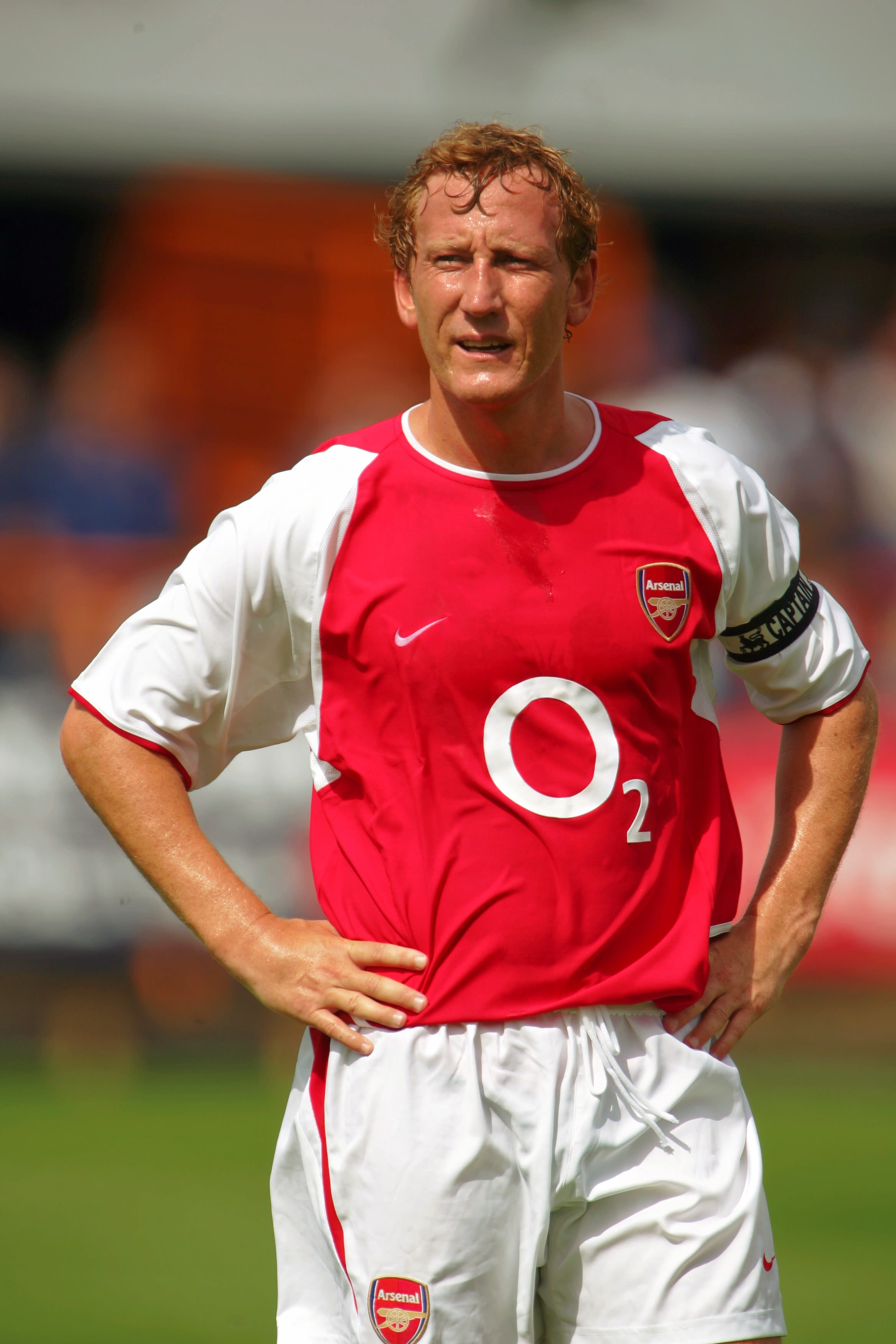 Did you realise how big the achievement was at the time?
We knew it was special... very special. We knew it would be hard to match. Maybe we didn't really realise the full extent of it – we were just happy to win the league and thinking about that – but you've got to be some team to do what we did.
Liverpool have come close, don't get me wrong, Manchester City too are an incredible side, but they just need to have one bad game, then they lose. When we had a bad game – which we did – we managed to get a draw.
We drew 12 times that season, because we managed to squeeze a draw when we should have lost. That probably happened three or four times. That was because of how strong the squad and the bench was.
You left the club at the end of that season. How hard was that for you?
I was struggling a bit with my knee, and of course we had a great player coming through in Cesc. I said to the boss, "What a player this kid is!" He said, "Yes, Ray, he's taking your position!"
When I left that summer, one thing I made sure of was that he was given my number. I asked the boss if he could give him No15 and he did, which was really nice of him.
But leaving the club for me was one of those situations where I just wanted to play football. I nearly stayed to be honest, but I was getting injury prone, my knee was struggling and I knew I wasn't going to play many games. I was coming up to 32, and it was just the right time, but what a way to go out, as an Invincible.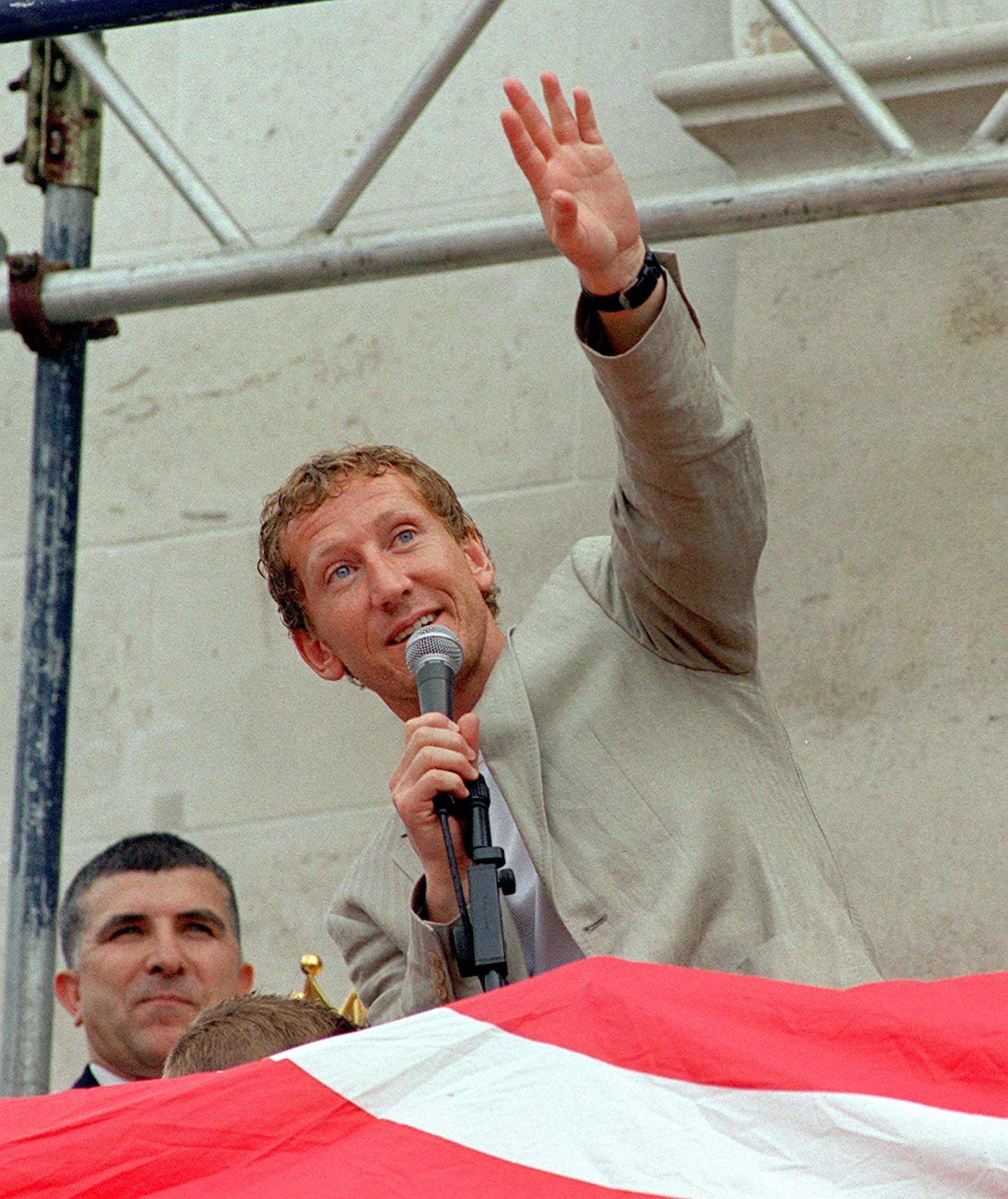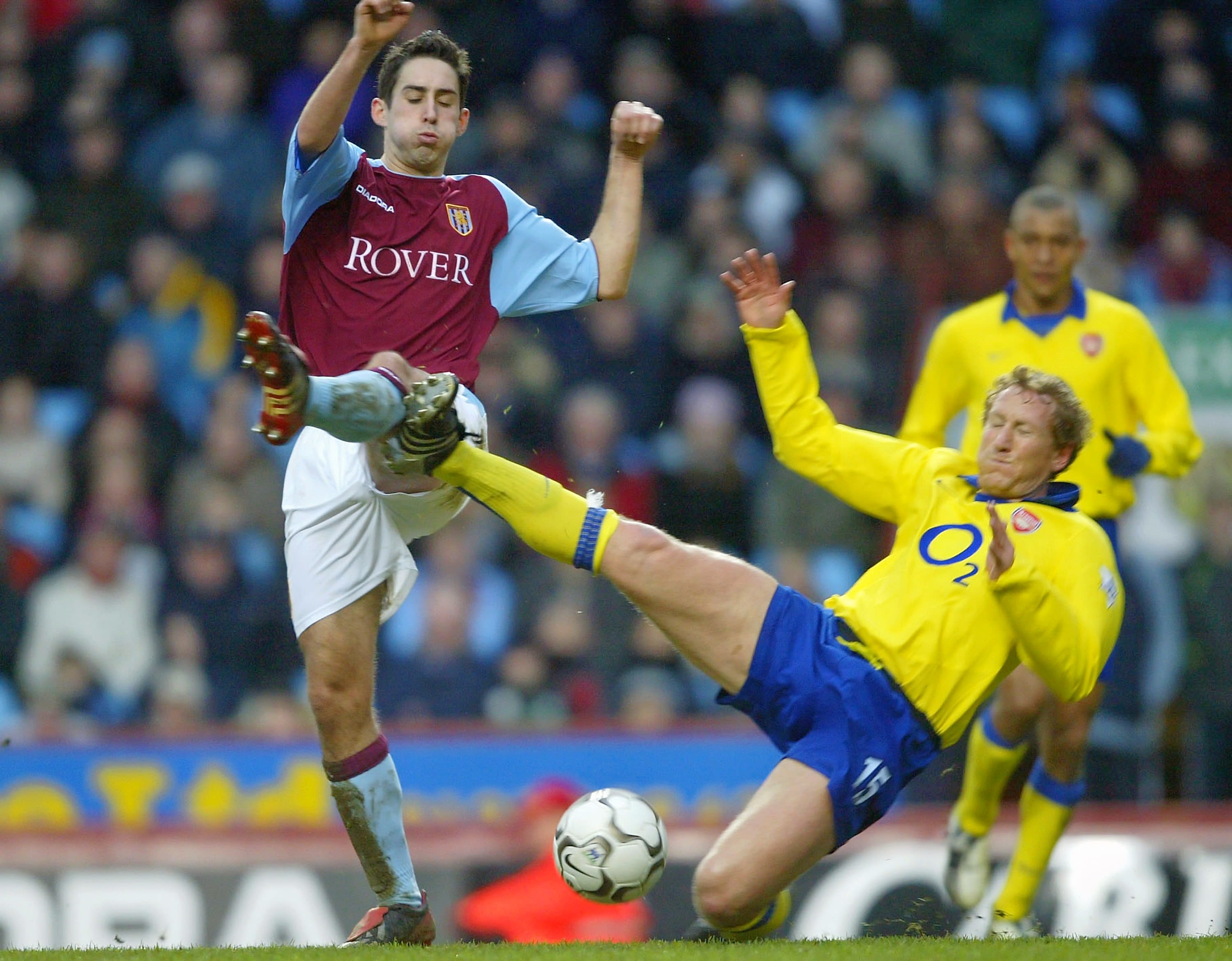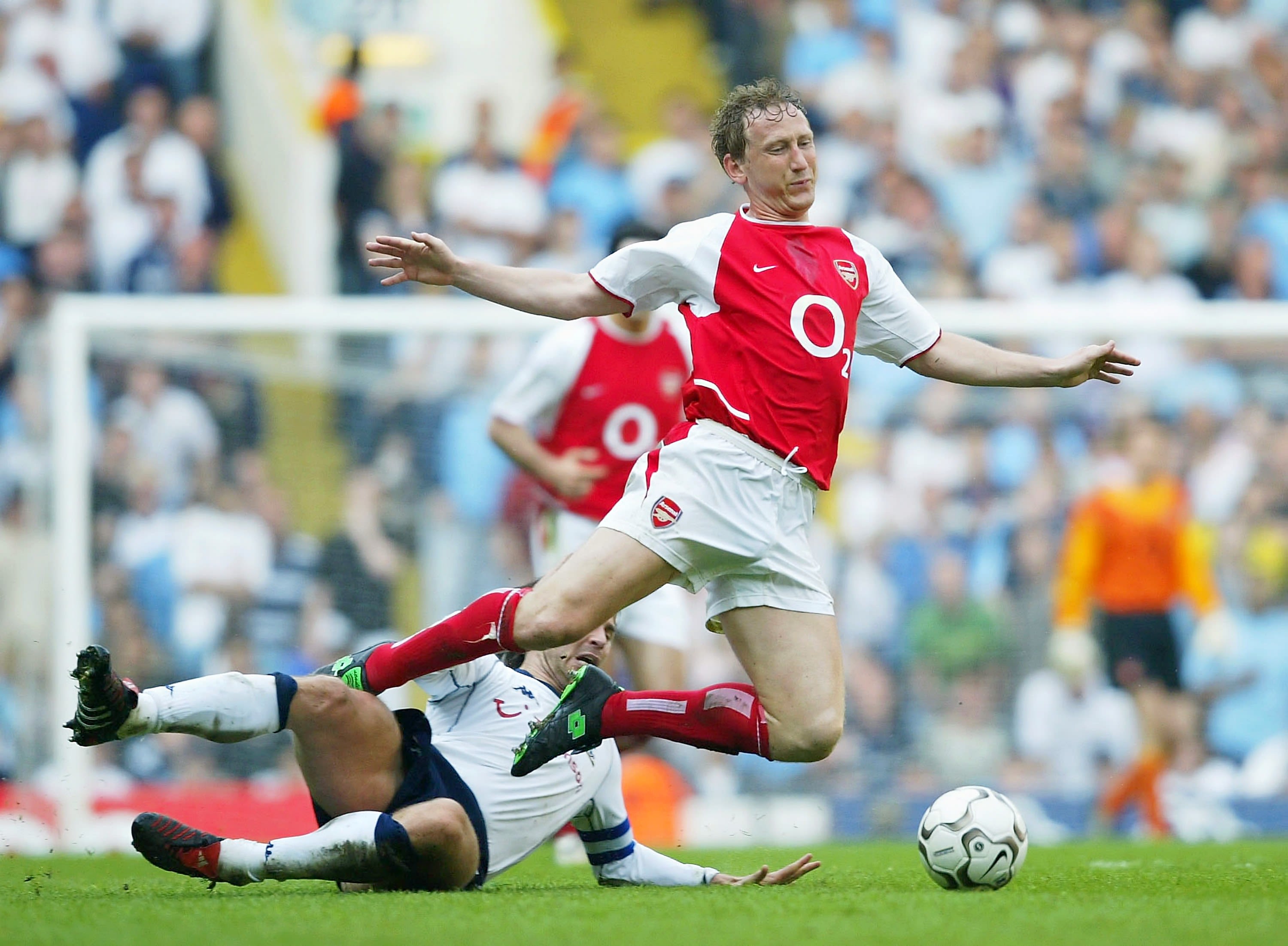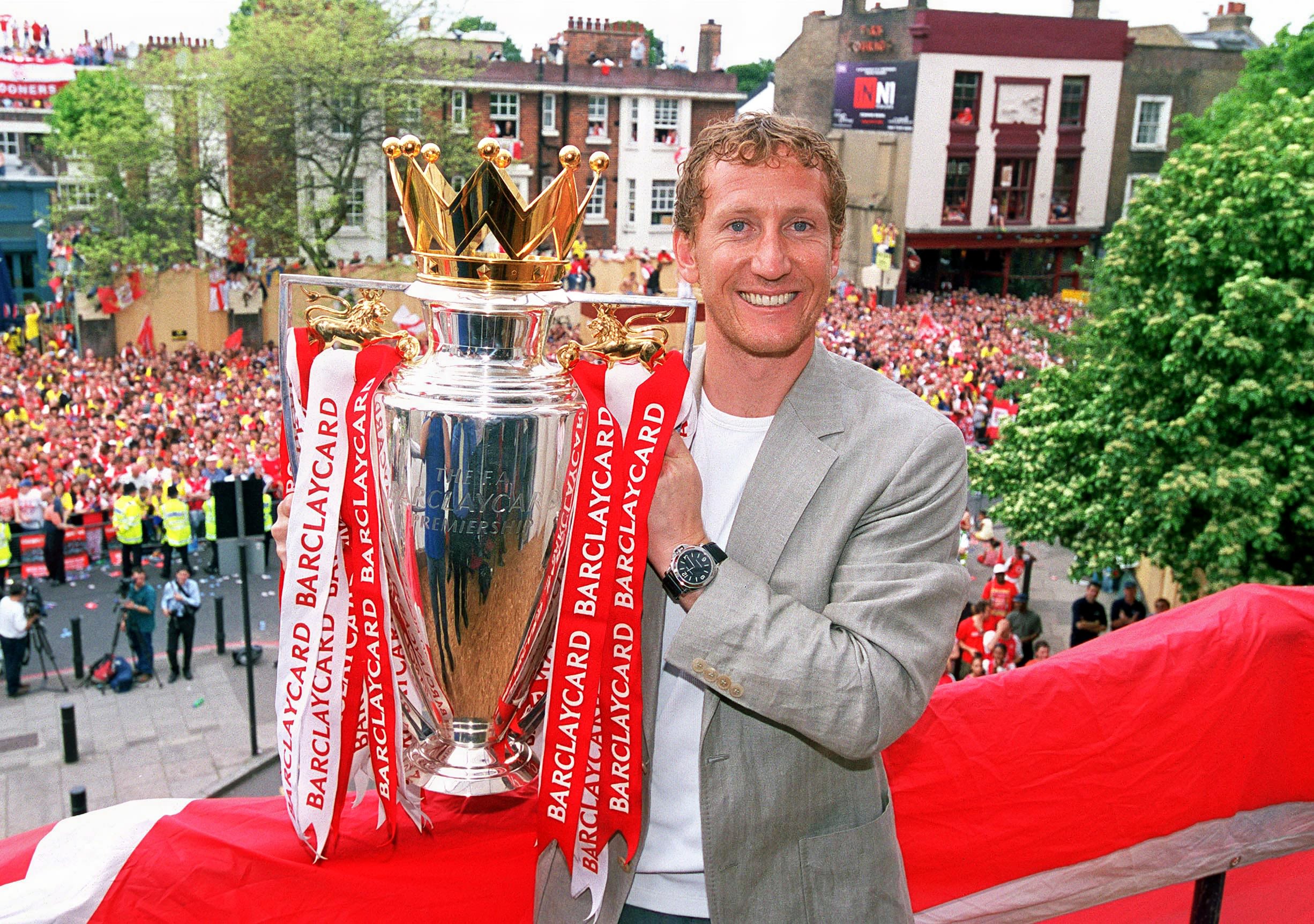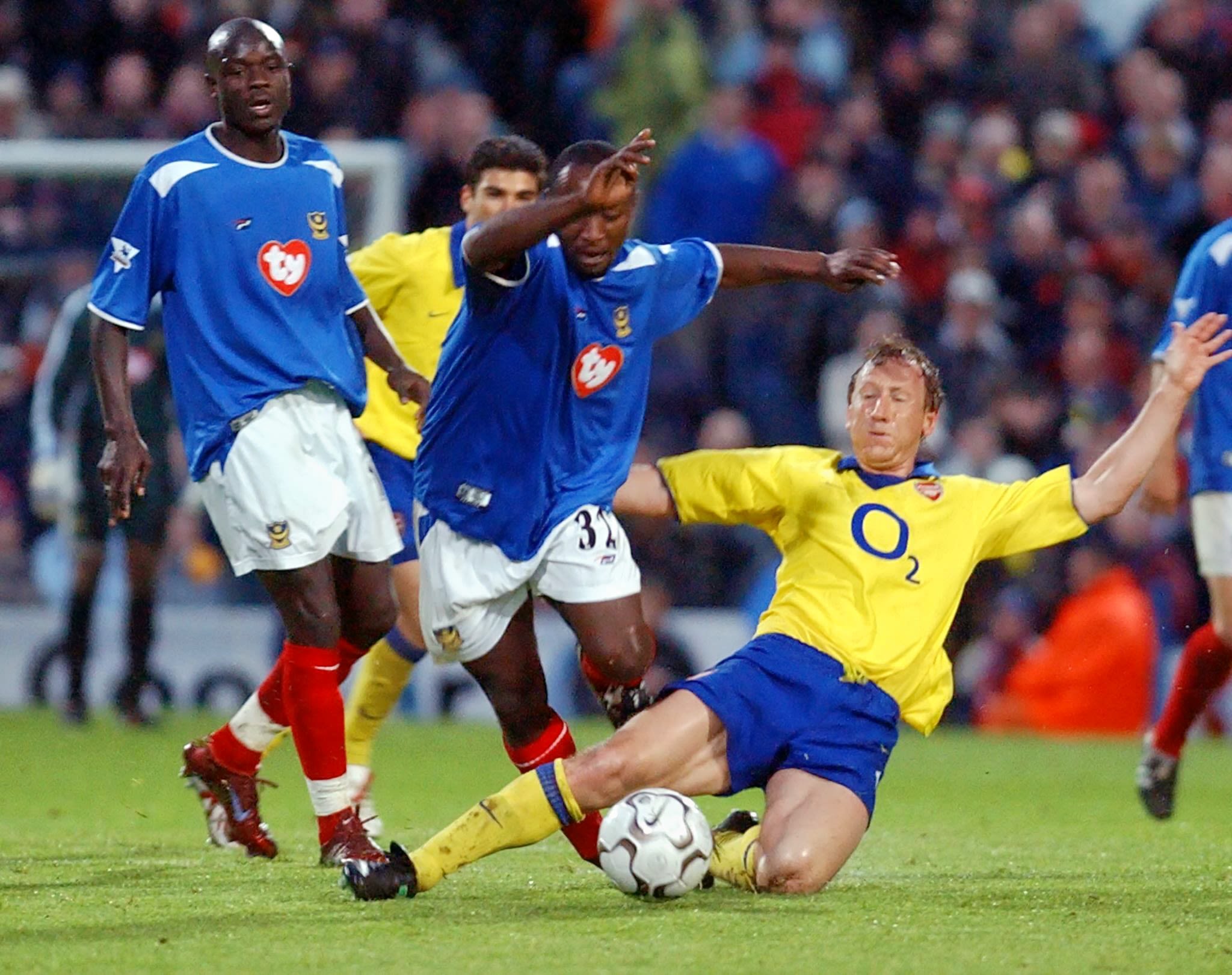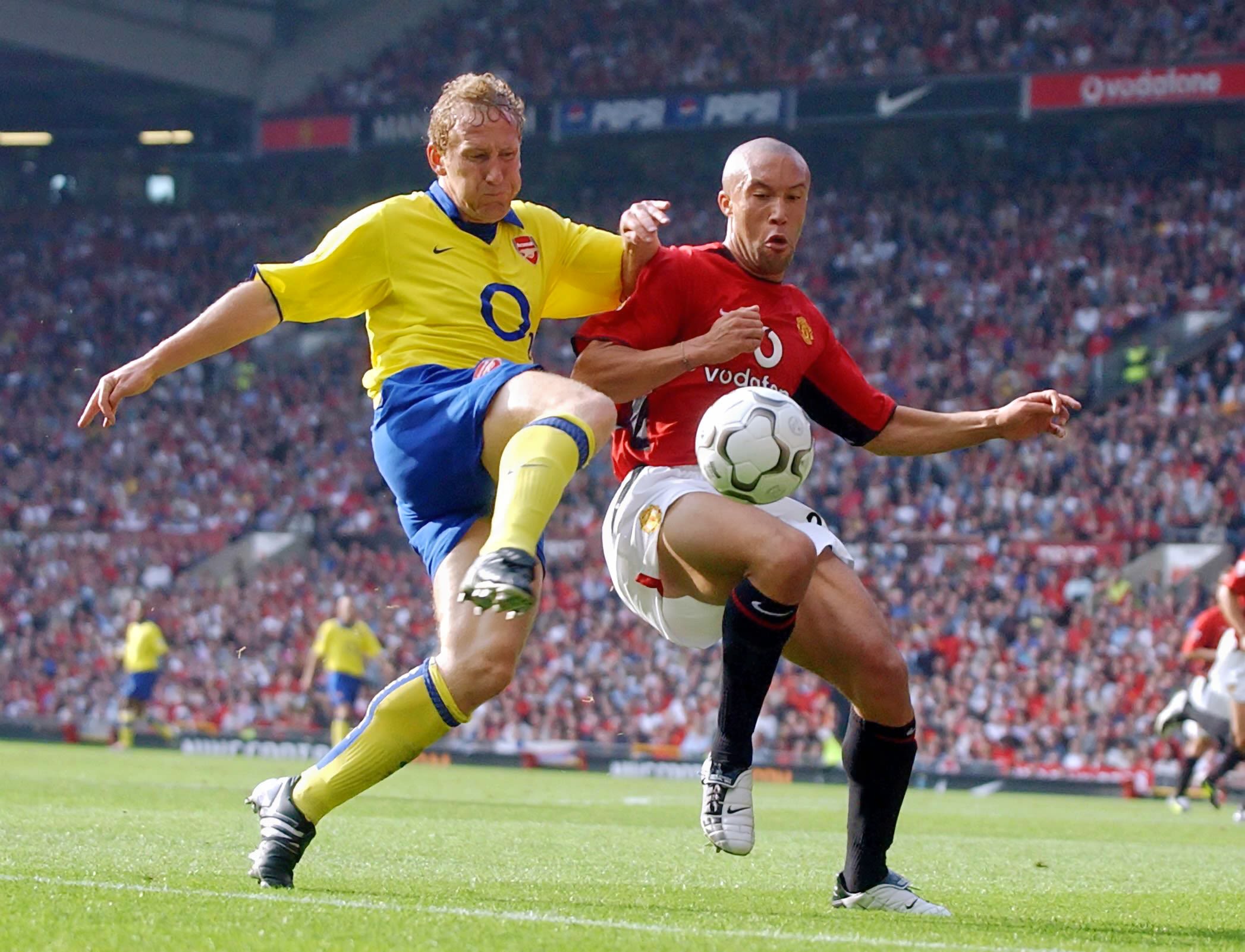 Item 1 of 5