The Odegaards: a father and son story
Our skipper tells us about how his dad's career as a professional footballer helped shape his own journey
By Josh James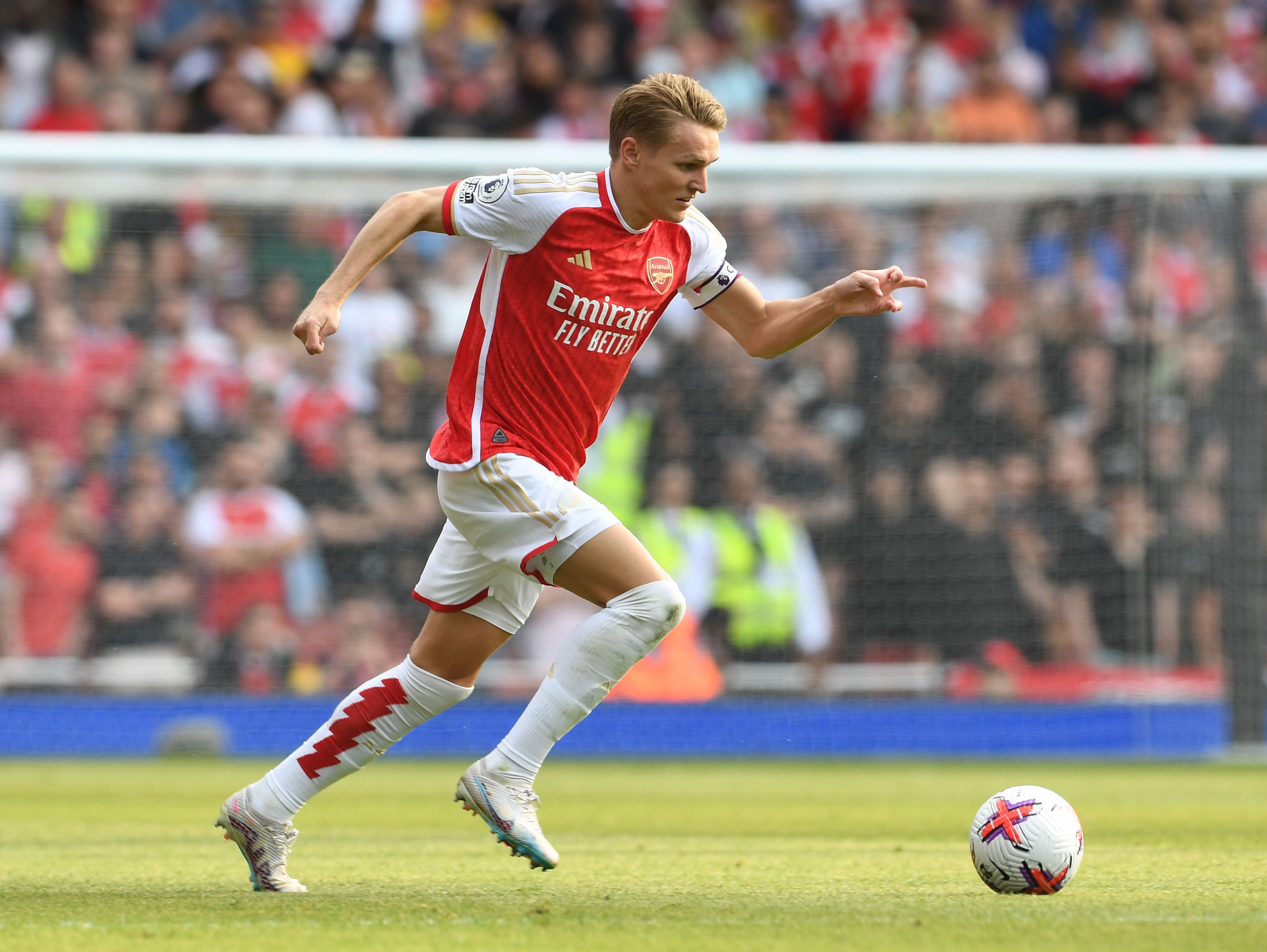 From the moment Martin Odegaard was born, he has been surrounded by footballing influences and inspirations.
His dad, Hans Erik Odegaard, was a professional footballer himself, mainly at the club where Martin started his own career – Stromgodset in his hometown of Drammen.
And it didn't take long for Odegaard senior's love of football to be passed down a generation. Martin says he was kicking a ball at home "from the moment I could walk" and that ever since he can remember he was either playing football or watching it on TV.
That goes some way towards explaining how Martin would become a child prodigy, breaking Norway's record for the youngest player ever to appear for the national team – aged just 15, back in 2014.
It felt inevitable that he would follow in his father's footsteps into the sport, although nobody could have foreseen quite how his career would unfold.
"It's always been football for me," Martin says. "My mum and dad told me I was running around kicking a ball when I was a baby, as soon as I could walk. Basically it was always football. I never did any other sports – it was just football for me all the time.
"I had a very clear idea what I wanted from the very beginning."
Having a real-life example of a professional footballer in the house while he was growing up obviously gave him a good headstart over his peers.
Although not a full international himself, Hans was a regular for Stromgodset for 10 years, making 200 appearances – including in the 1993 and 1997 Norwegian Cup finals. He left for Sandefjord in 2004, when Martin was just five years old, and once again made it to the Norwegian Cup final in 2006, although he was an unused sub that day.
"My father was obviously a big inspiration for me," Martin says. "He was a professional himself and I trained a lot with him, so of course that's where my interest in football came from.
"My uncle played a bit of football as well but he retired early. On my mum's side as well she was into sport but more like track and field and handball, so there was always sport within the family – but the football side was mainly from my dad.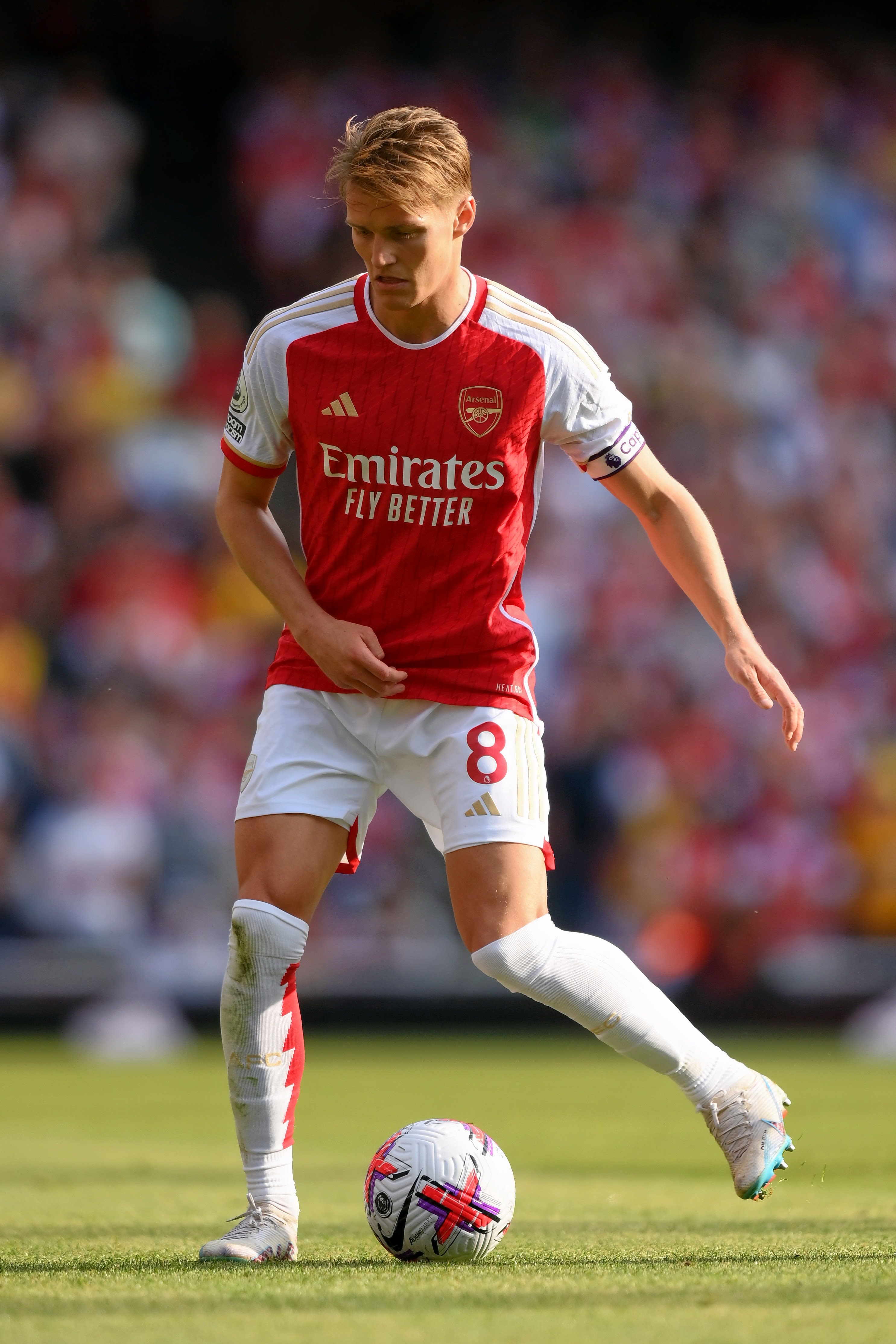 "I never did any other sports. It was just football for me all the time."
"I remember I went to watch some of his games when I was growing up," Martin adds.
"I think the first time I ever want to watch a game in a stadium was one of my dad's games. He was playing in the top division in Norway and I was quite young at the time, maybe five or six years old. But I remember going to those games to watch him.
"I was born and grew up in Drammen, but he actually moved to a new club when I was really young, so I don't remember him playing much for the club in Drammen. He moved to a team called Sandefjord and I would go and watch him there – it was about an hour from home.
"Then he retired when I was not too old, so I didn't see too many of his games. But I went to all the games I could."
Martin's dad was "a box-to-box, running midfielder," says Odegaard junior. "More of a hard-working, battling type of player."
After three seasons with Sandefjord, Hans moved into coaching, and it was then that the father/son relationship evolved into coach/player.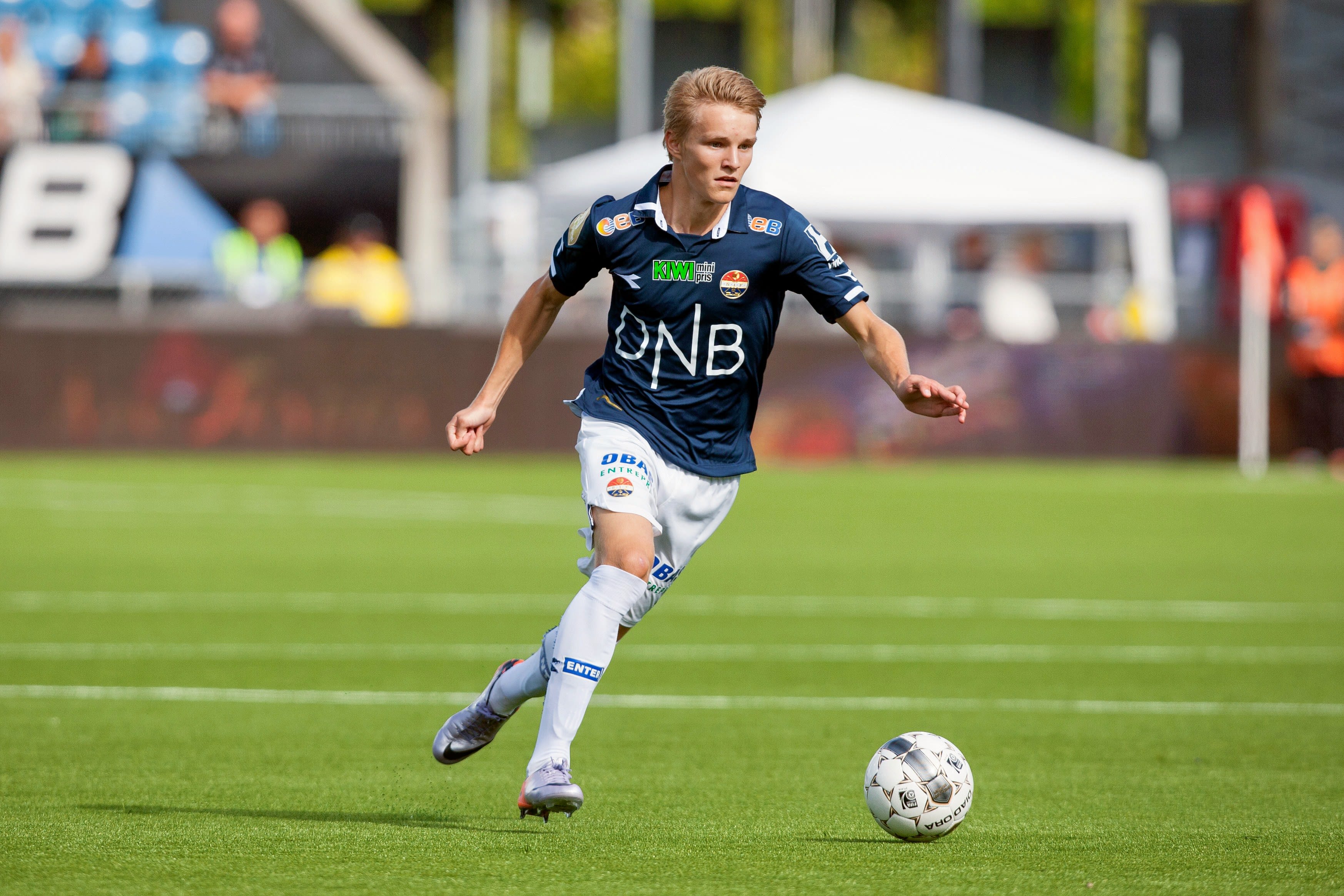 "He was assistant coach for a second division team in Norway, and he trained me there," Martin recalls. "We would train a bit together after the sessions as well, so I spent a lot of time with him, training and doing individual work too."
So what were the main early pieces of advice he can remember receiving from Hans the coach?
"I think the main thing I learnt from him was the work ethic and to always train hard. I've always been someone who wanted to train a lot because I loved playing football and from a young age. I always had this idea in my head that I wanted to be the best.
"I wanted to train more than the others because I knew that would make me better. So the main thing was the work ethic – to always work hard and to train more than everyone else was the main thing."
Having a coach around the house 24/7 was obviously hugely beneficial for Martin's early development, but so too was a convenient bit of timing.
Near where the Odegaards lived in the port city of Drammen, not far from Oslo in the south of Norway, was a gravel football pitch, and when Martin was just six years old it was developed to become a high-quality artificial surface – much-needed when the average temperatures in December and January are below zero.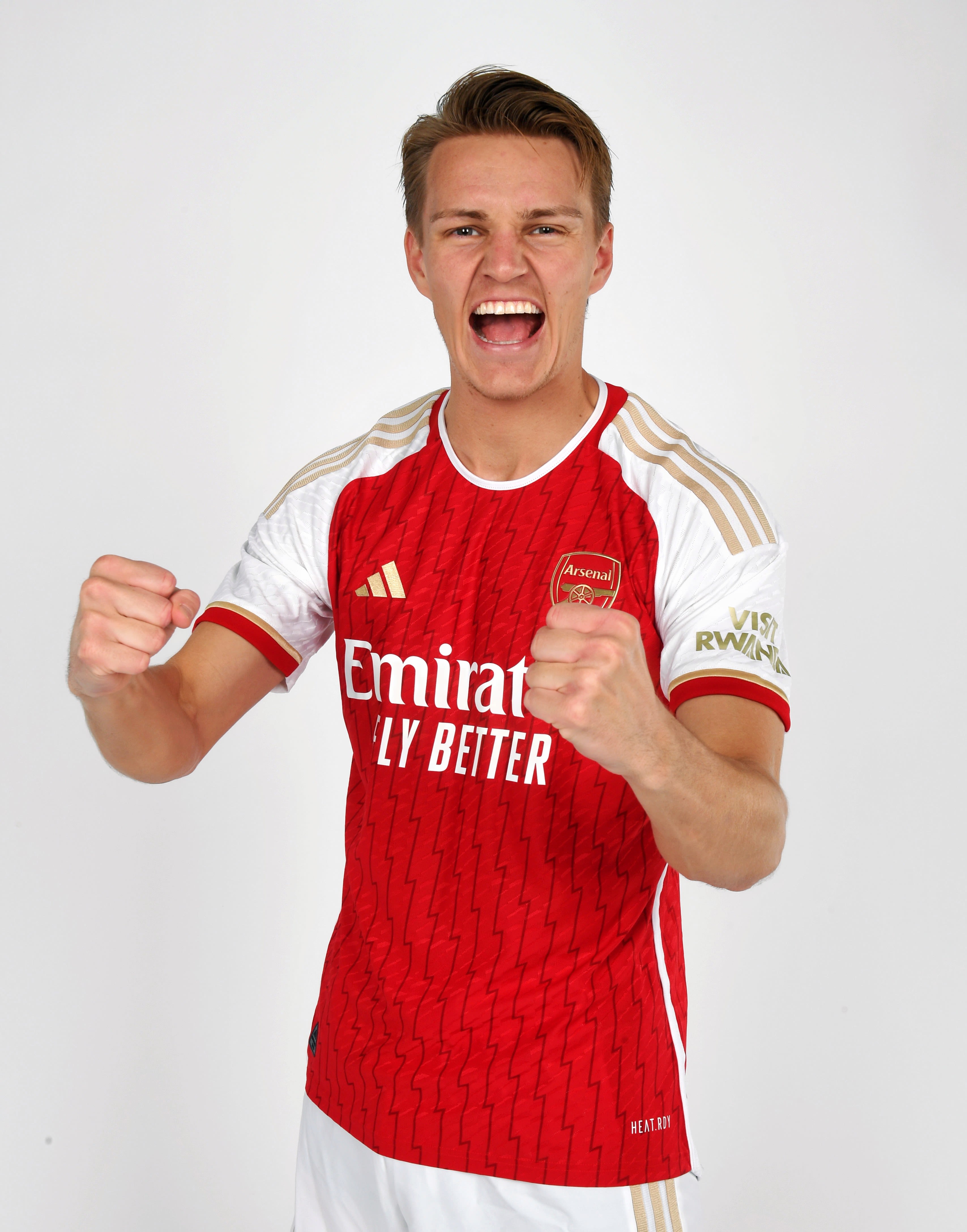 "I always had this idea in my head that I wanted to be the best"
"All my friends played football and we had this little pitch next to where I lived. They built it when I was six or seven years old, and they started a small club there – Drammen Strong.
"We started off there, playing five against five or seven against seven. So that club started when I was the right age and I was pretty lucky in that way. At that time everyone just started playing football, so football was the only thing I did basically.
"It's always been there, the love – it's always been there. Of course, I've had some tough moments during my career, but I've never lost motivation or interest. It has never been like that."
Martin progressed from Drammen Strong to join Stromgodset in 2009, aged 10, and from then his career catapulted. He was one of the star players in a nationwide under-16 tournament when he was 12, and made his first-team debut the following year, in a friendly against Mjondalen, the club at which his father was assistant manager at the time.
In January 2015, at the age of 16, he joined Real Madrid in a high-profile, big-money move. Hans also joined Madrid's coaching staff at the same time, after six years at Mjondalen. This new dynamic was not without its hitches, as Martin explains.
"He was my coach when I was young, and then I got other coaches, but he would always still tell me things of course, and maybe be a bit different to the other coaches.
"Sometimes that could be annoying, because he wasn't actually my coach anymore!" he says, laughing. "But I realised it always came from a good place, because he just wanted what was the best for me.
"All dads are like that I suppose, but it was different for my dad though because he knew a lot about football, and the advice he gave was normally very good.
"As you get older you want to have your own ideas and make your own reflections, but it was OK and it worked out."
Hans left Madrid a couple of years later, and in 2021 – when his son Martin made his move to Arsenal permanent – he took his first managerial job, back at Sandefjord, where he had finished his playing career.
The club was only founded 24 years ago – a couple of months before Martin was born in fact – and are currently 13th in the top-flight of Norwegian football.
"It means we don't see too much of each other now," our captain reveals. "He has his own team so he is quite busy with that. We speak on the phone though, and of course he follows my career and I try to follow his team as well."
And have the roles been reversed yet? Does Odegaard senior ask his son for advice or insider tips from what's happening in north London?
Martin laughs again. "Sometimes he asks me about what we are doing in training, how we do things at Arsenal," he says. "He has asked a few things so maybe he wants some secrets from what we do!"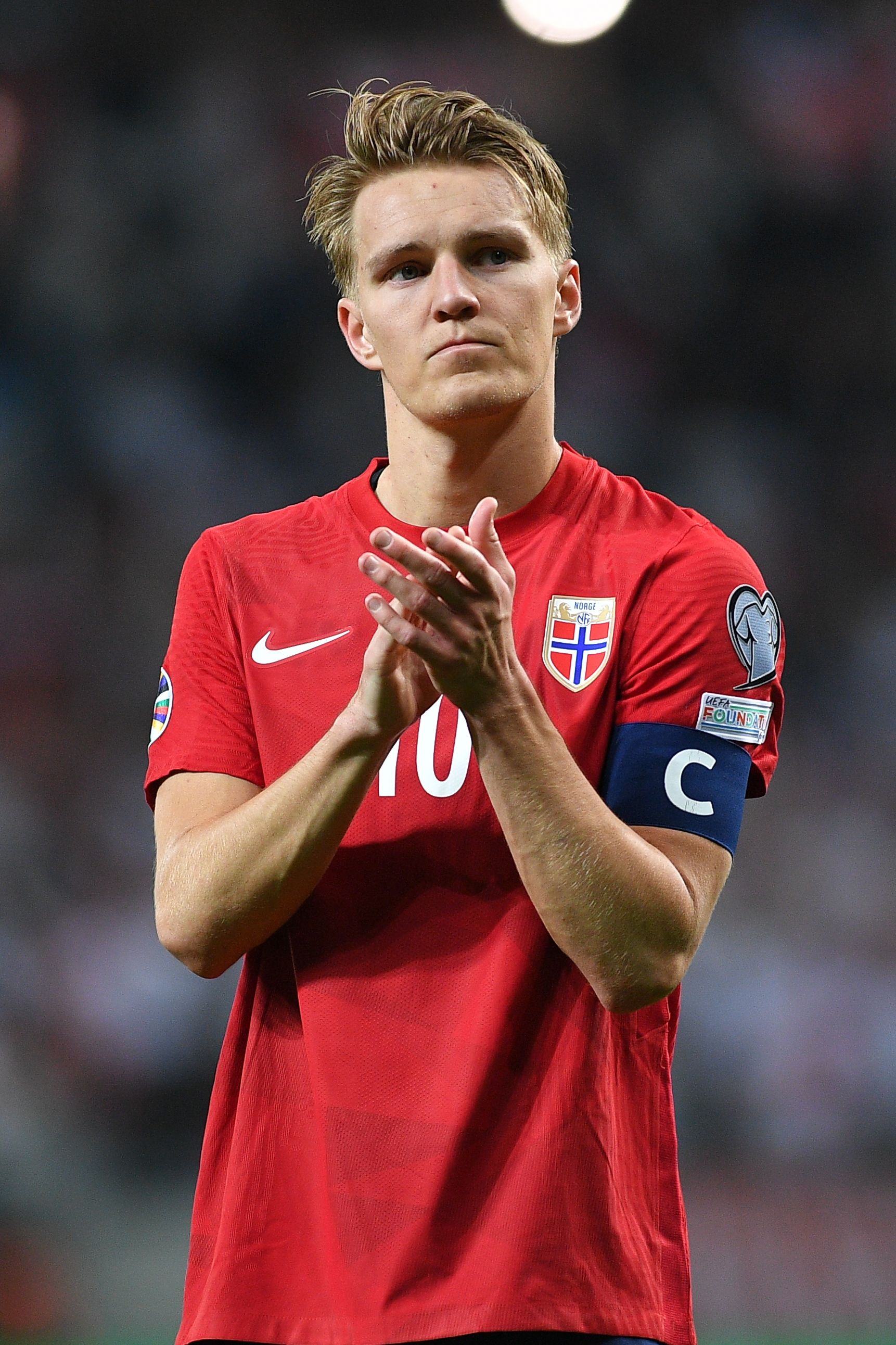 As captain of the club – and of course the Norway national team – Martin says he is used to this growing duty of being a role model himself, and he enjoys being the one to impart the advice.
Still only 24 years of age, he is already vastly experienced, with more than 100 Arsenal appearances to his name and 49 caps. Yet rather than finding his leadership role a burden, he says the responsibility sits comfortably on his shoulders.
"I think it's OK," he says with a shrug. "I'm just trying to be myself and I don't think about that side of it too much. But I do know that there are young people watching you too so you have to think about what you do, what you are saying and things like that.
"You have to be careful with what you post on social media and so on. It's true I want to be a good role model for young kids and hopefully be someone that they can look up to and if possible learn from as well.
"All footballers have to think about this of course, but for me it's not a big problem because I'm just trying to be myself," he adds.
"I'm aware that people are watching what you do and how you do it, and of course you have a responsibility there. I just want to be myself."