Tales from the Invincibles
GILBERTO
Nicknamed 'The Invisible Wall' the Brazilian was the fulcrum of the Invincibles midfield. He featured in all but six of the 38 matches, scoring four goals.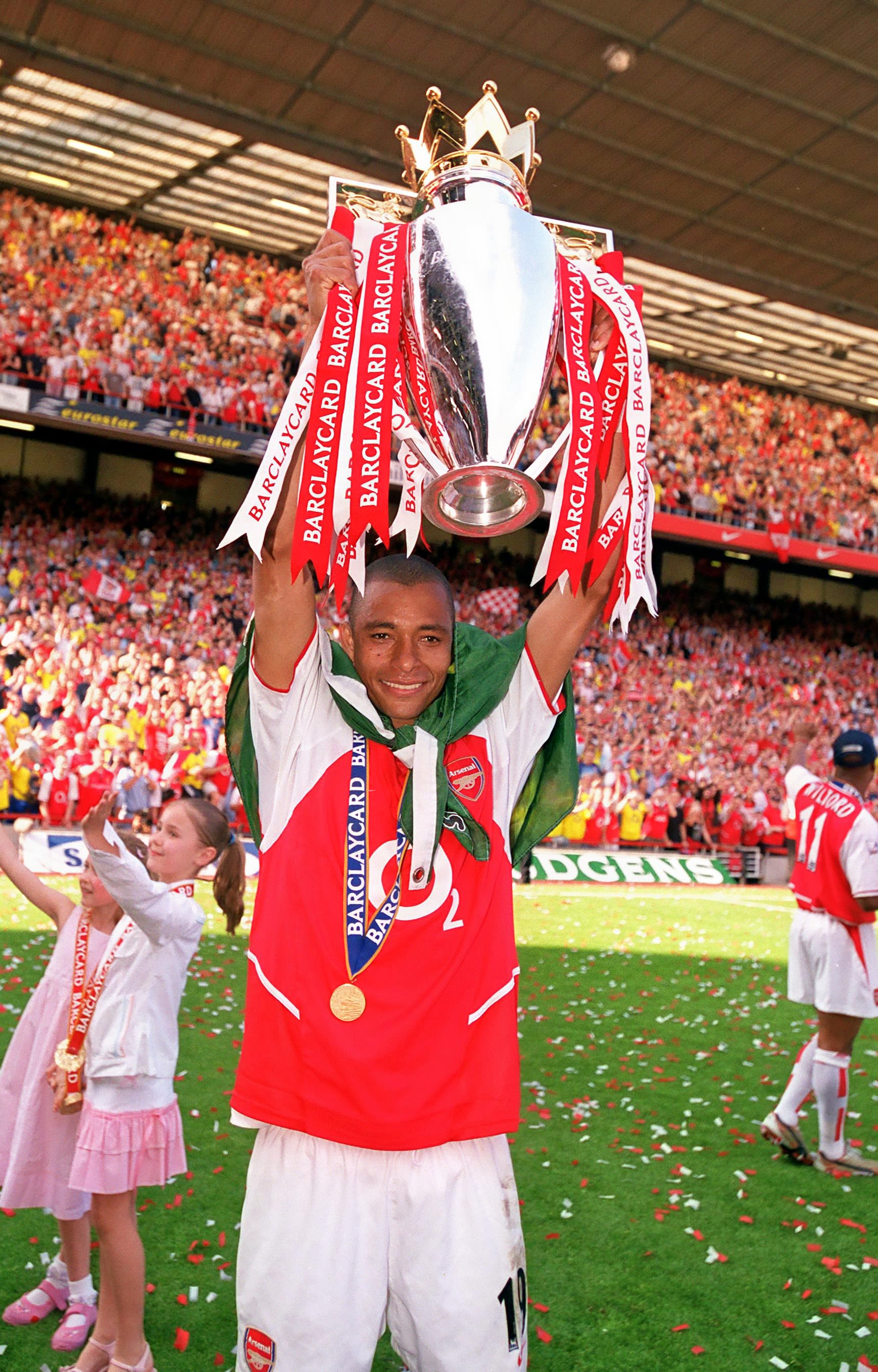 Fresh from playing a leading role in helping Brazil win the World Cup, Gilberto joined us in the summer of 2002, scoring on his debut in the Community Shield win over Liverpool.
Having previously played all his football in Brazil, he soon got up to speed with the English game, and his industry and discipline allowed the flair players in the side to flourish.
He often captained the side towards the end of his Gunners career too, and played 244 times in all for us, across six seasons, before joining Panathinaikos in 2008.
He finished his playing career back at his first club, Atletico Mineiro, and won 89 caps for Brazil. A hugely popular figure with his teammates, he remains an ambassador of the club.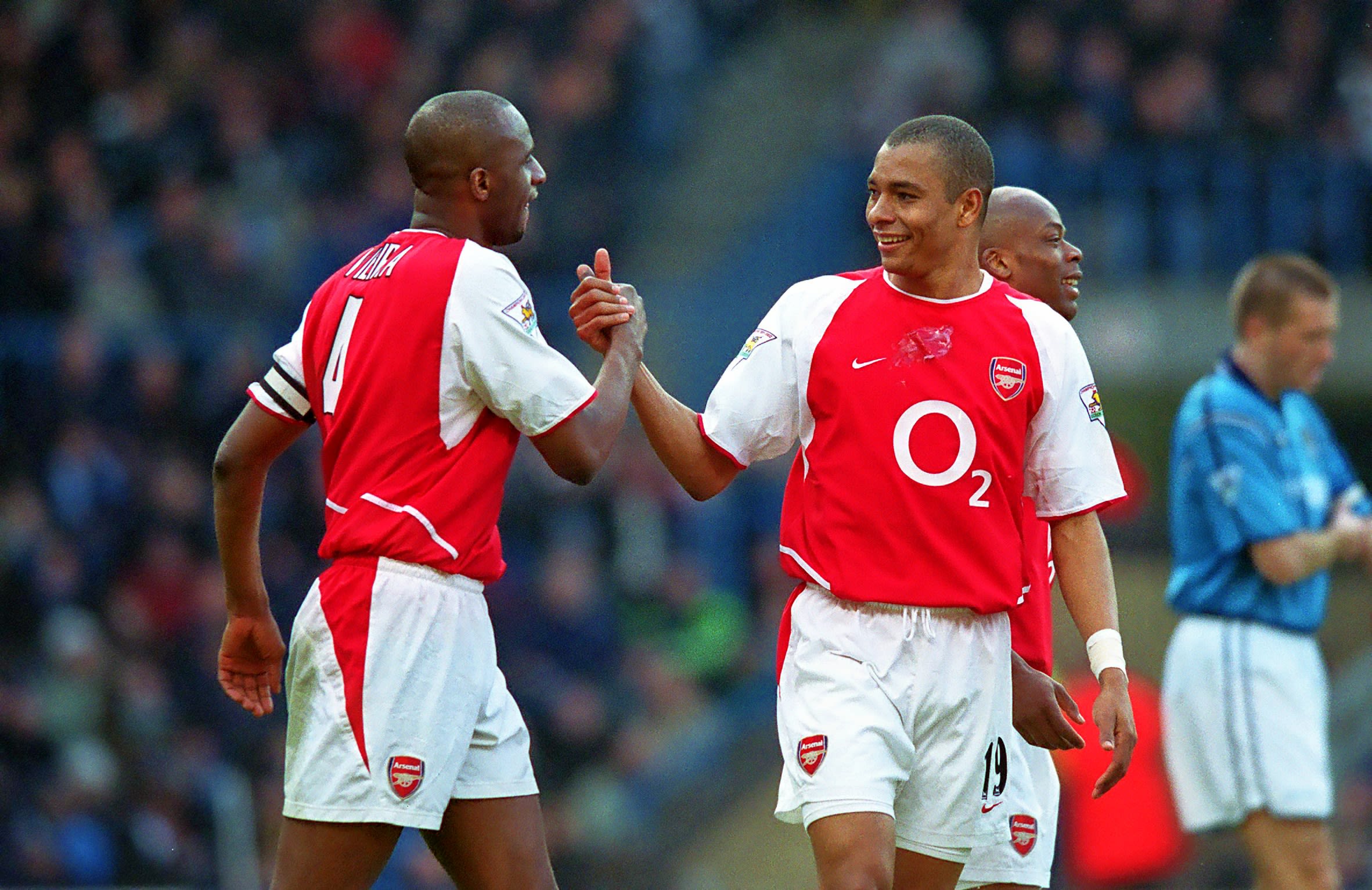 You arrived just after we won the double in 2002, and in your first season we won the FA Cup. Did you feel the expectations were especially high when you joined?
I remember we were very disappointed at the end of my first season, because we had some very good moments where we were in front of Manchester United, but then suddenly it felt like everything had gone out of your hands. It was very frustrating, for any footballer, when you see the possibility of winning a title and it doesn't happen.
Somehow we lost it, and then you try to find out why, try to find an explanation and in the end, you can't explain it. We just lost it, you know, we started strongly, but they overtook us and won it at the end. It was tough for us to take, but one thing is very important for me.
That's how you come back from those moments, how you learn the lessons and then put it right. We were hungry again the next season, we started again and we did not want to make the same mistakes.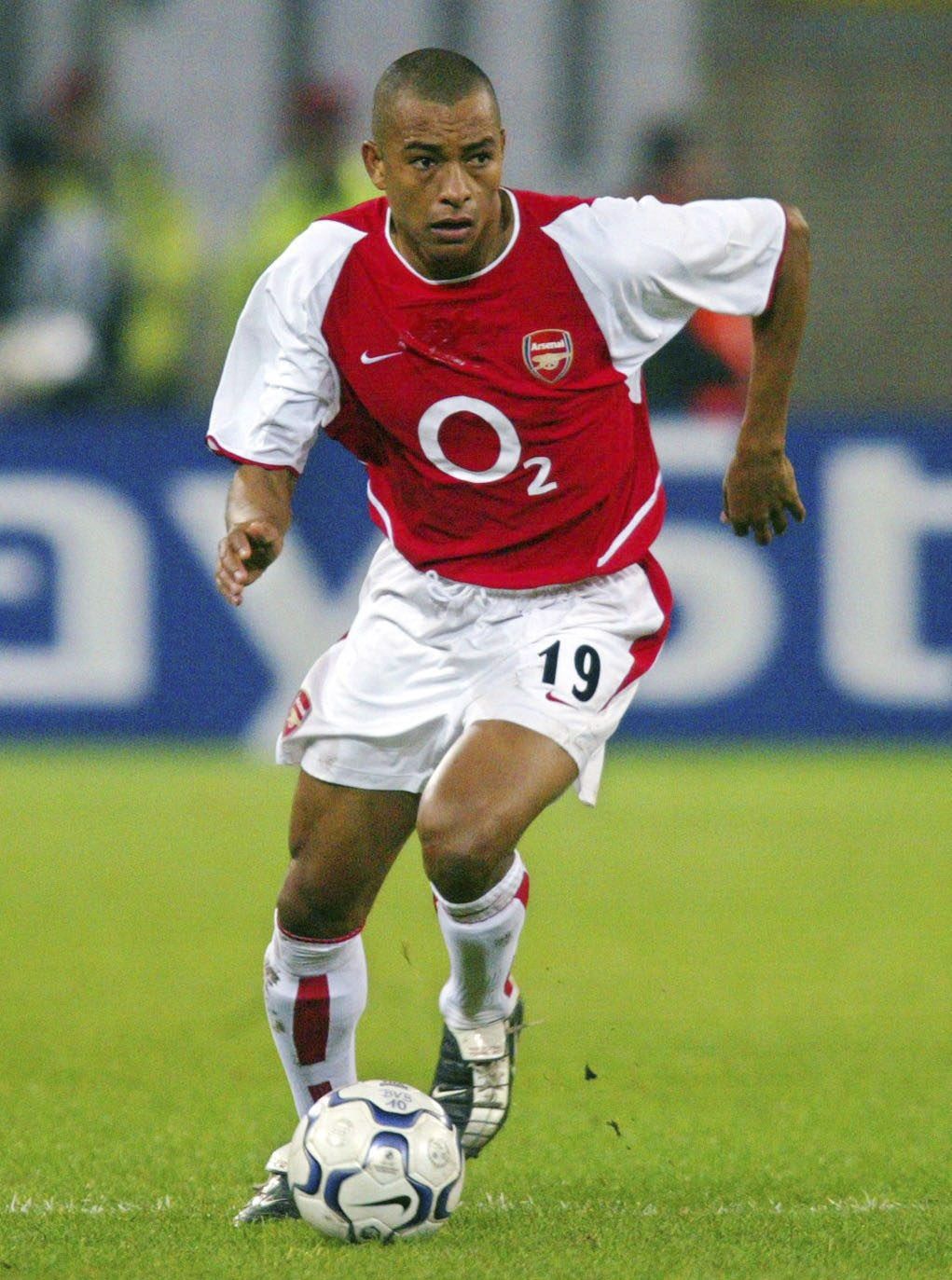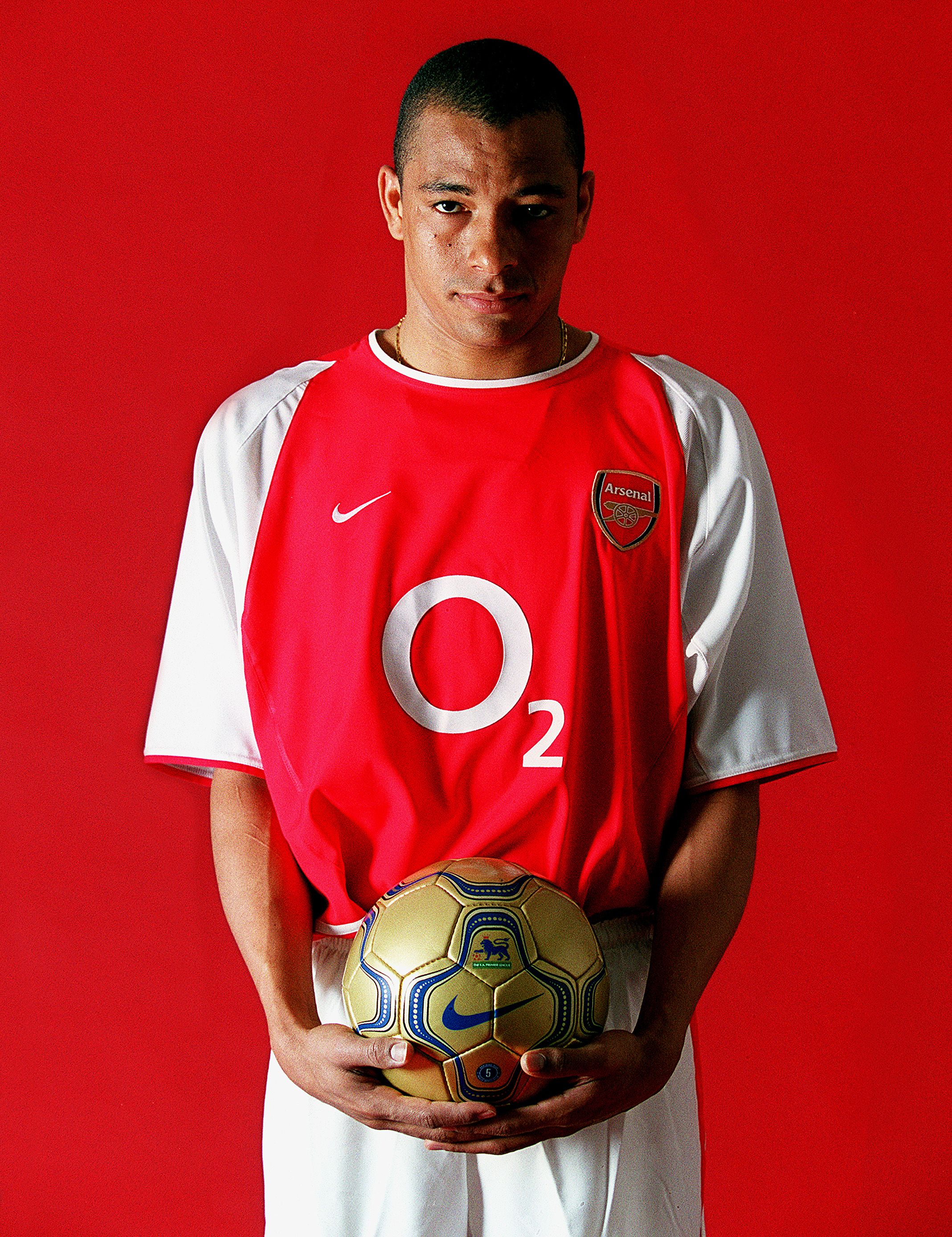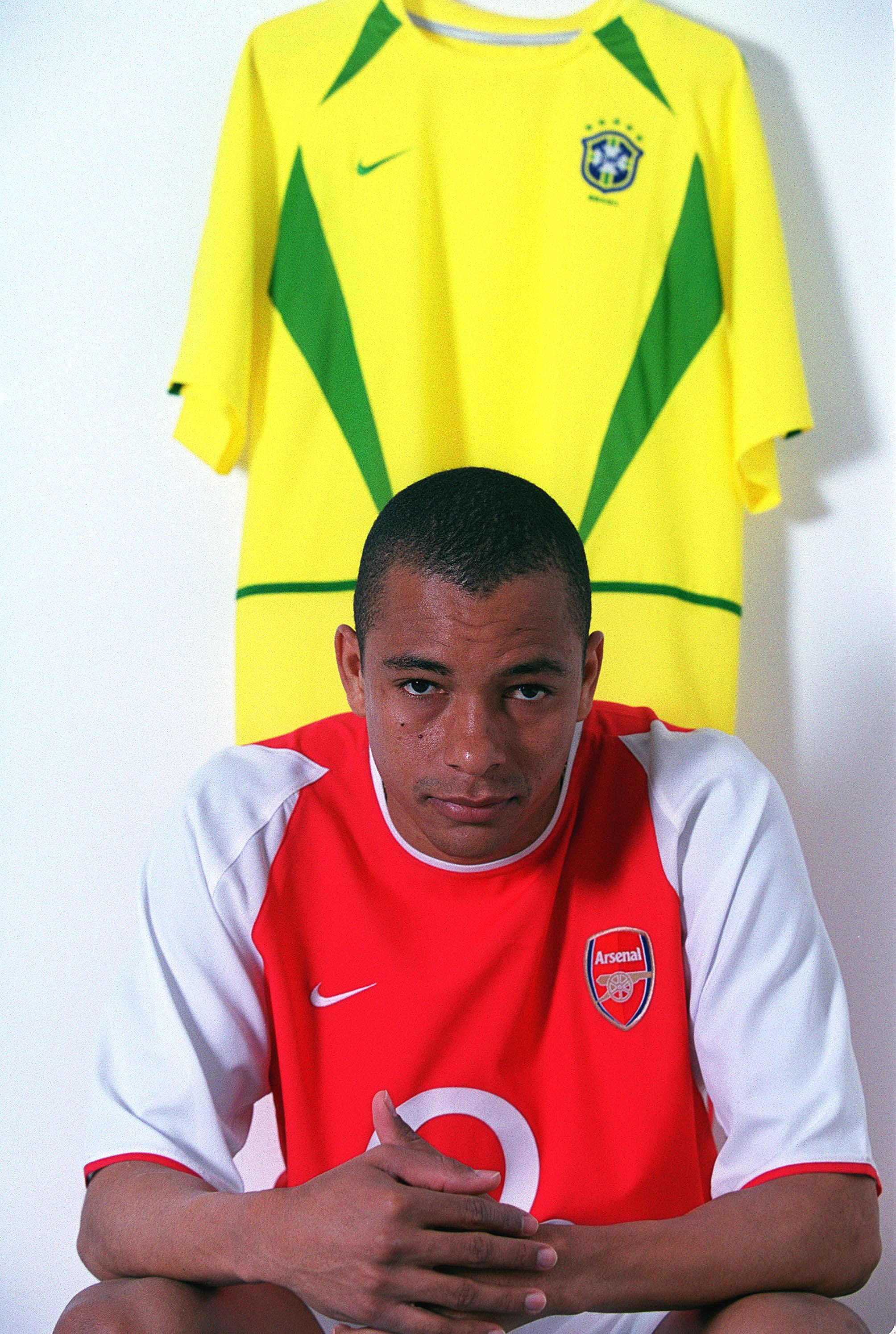 After a year's experience of English football, did you feel like you were a much better playER going into that 2003/04 season?
Oh, for sure. I needed that first year. I was more adapted to the league, to the way the competition is played. I got more used to the toughness of the game, but also I was more used to the way my team like to play and how I can play with my teammates. I knew them better, they knew me better, and the chemistry was a lot better going into my second season.
Of course you have grown up more with everything, on the pitch and off it. For me every training session made me better. I think the training sessions were the best part of my game. Training is where you have the possibility to improve your performance, to improve your skills on a daily basis.
You make your mistakes in training then you have a chance to correct it. In the game, you can't do that – you only have one chance. So you have to be sure in your game, and to do that you have to prepare well.
For me, the preparation was everything. Because I knew when I got onto the field, I had to be up and ready to face any opponent. I had to be there, I had to be sharp.
The 2003/04 side was packed with top attacking talents, which put a lot of pressure on you as the defensive midfielder. Did you enjoy that, or did you ever feel frustrated that you wanted to join in the attacks more?
I loved it. I absolutely loved it, because it was my job. It's very easy when you have a very good team with very talented players. The players we had in that team, with the stature they had. Players like Thierry, Robert Pires, Freddie, Dennis, Kanu, Wiltord – at some point you want to go to the playground as well! That's quite normal, but for me it was about understanding what was my role in the team.
What was my job? I was not a striker, I was not there to score goals. If, eventually in some games I had the opportunity to score, then fine, but I could not afford to leave my position open. Because in the end I had to do my job. If I left it, nobody would do it for me.
I knew my role, and that was the first principle for me. Know my role, prepare well and be positioned correctly so when we have the ball I can protect the guys up front. Because if they lose the ball, I had to be there to get back and give it to them again. Because they were the guys who were the main scorers for us. I had to be there to protect them.
But also when we had to defend I had to be in the right position to defend the back four and stop the opponents making things difficult for them. Once you understand your job well, it's a lot easier to make things happen, and that's the case for every position.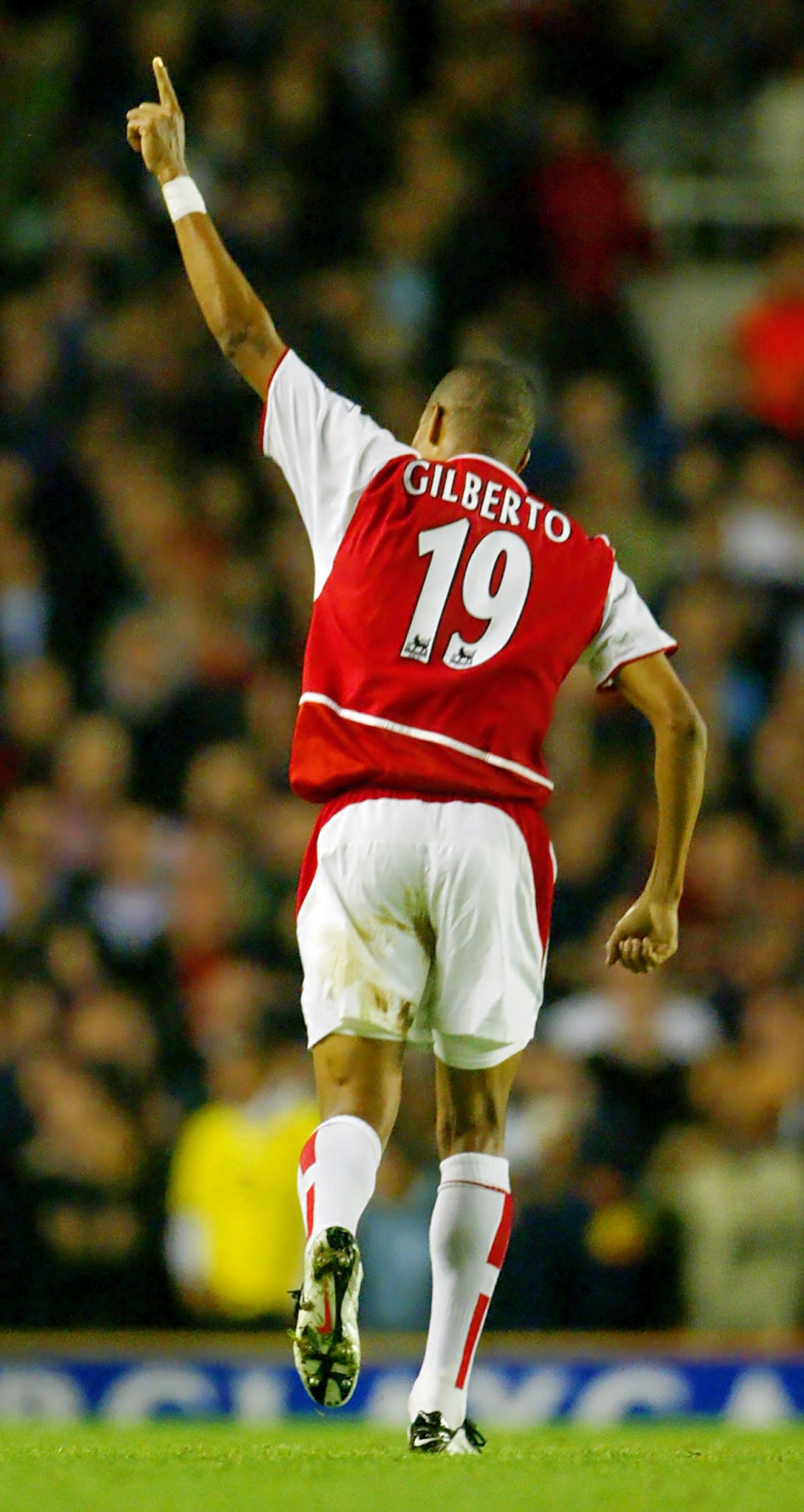 "At some point you want to go to the playground as well! That's quite normal, but for me it was about understanding what was my role in the team"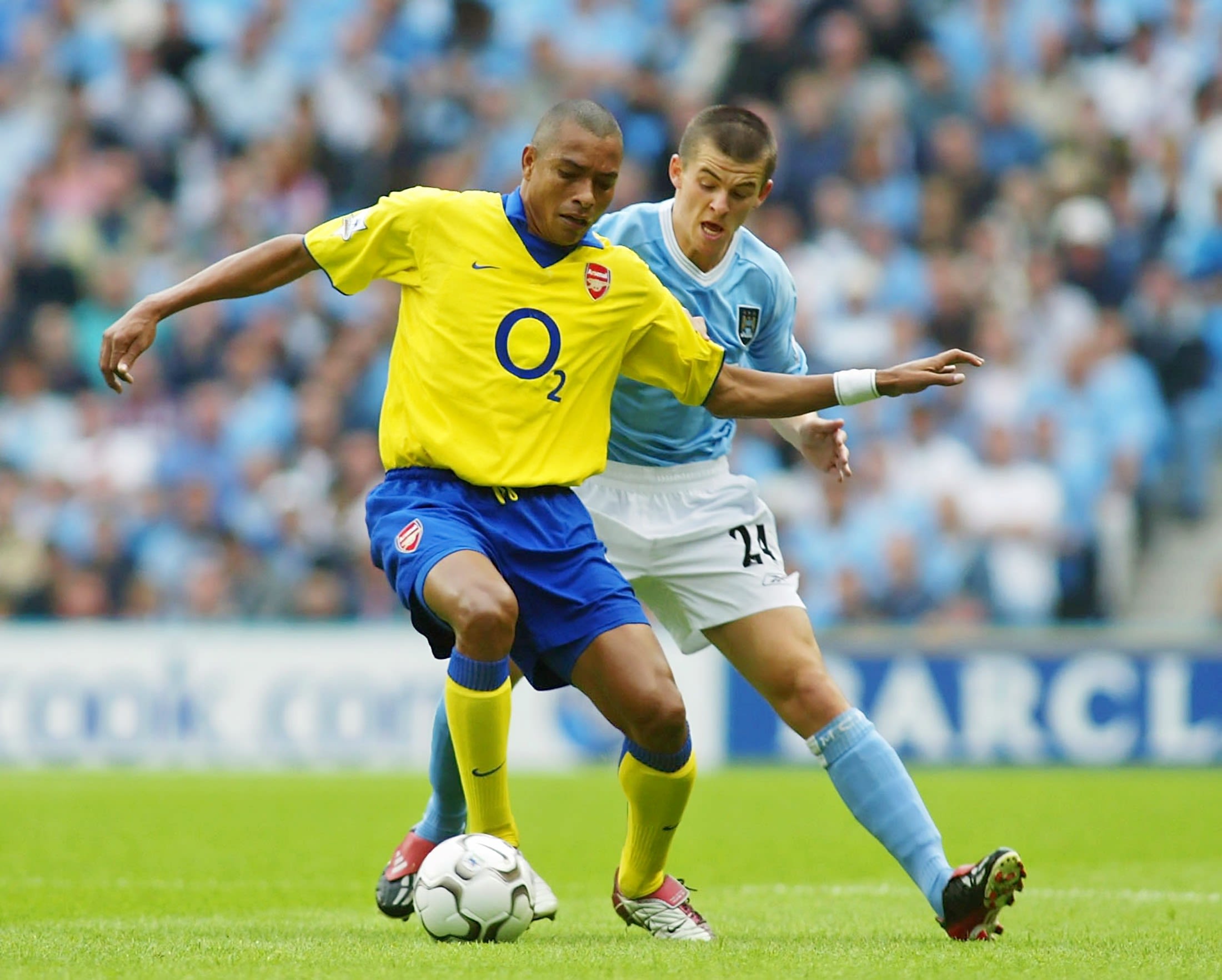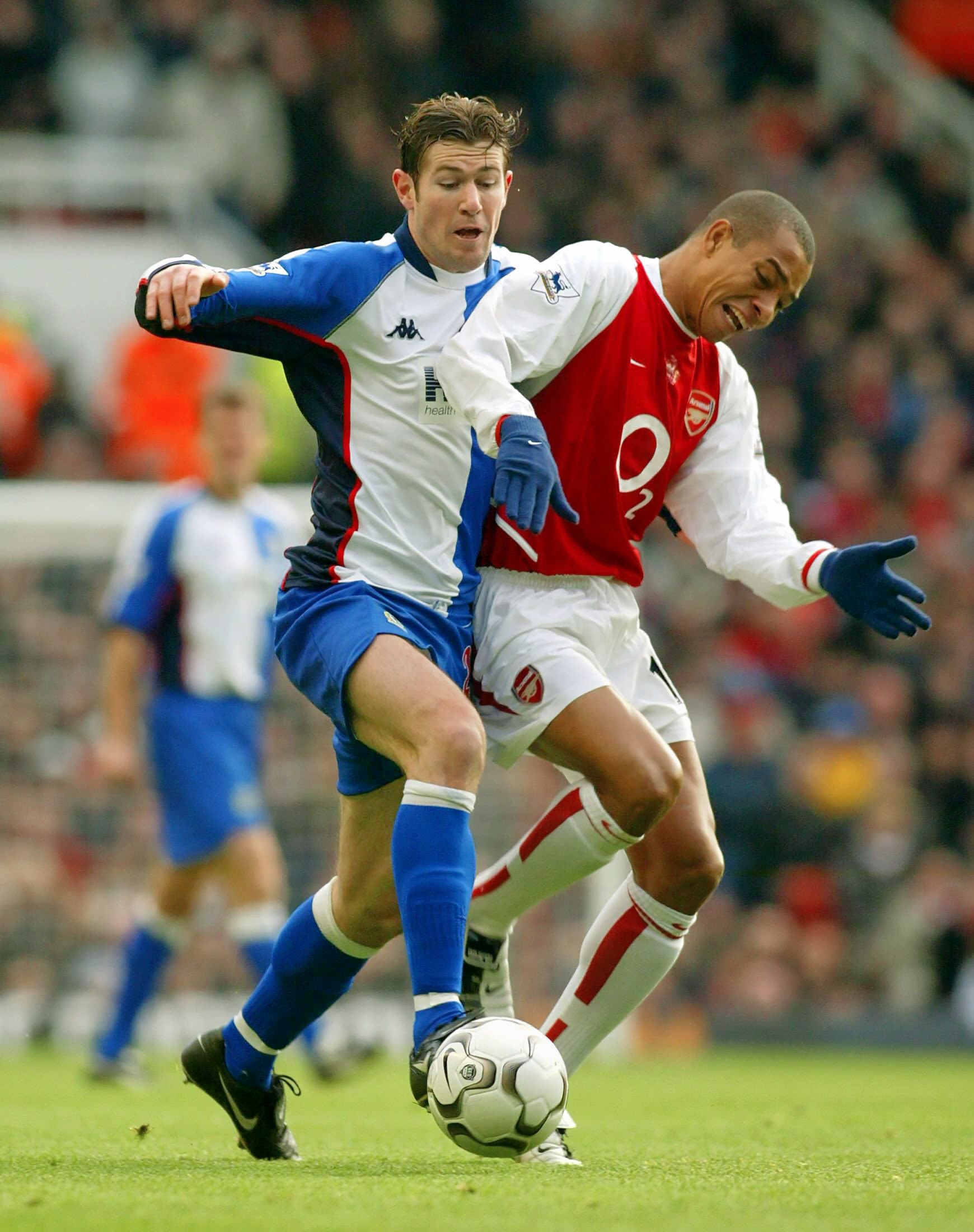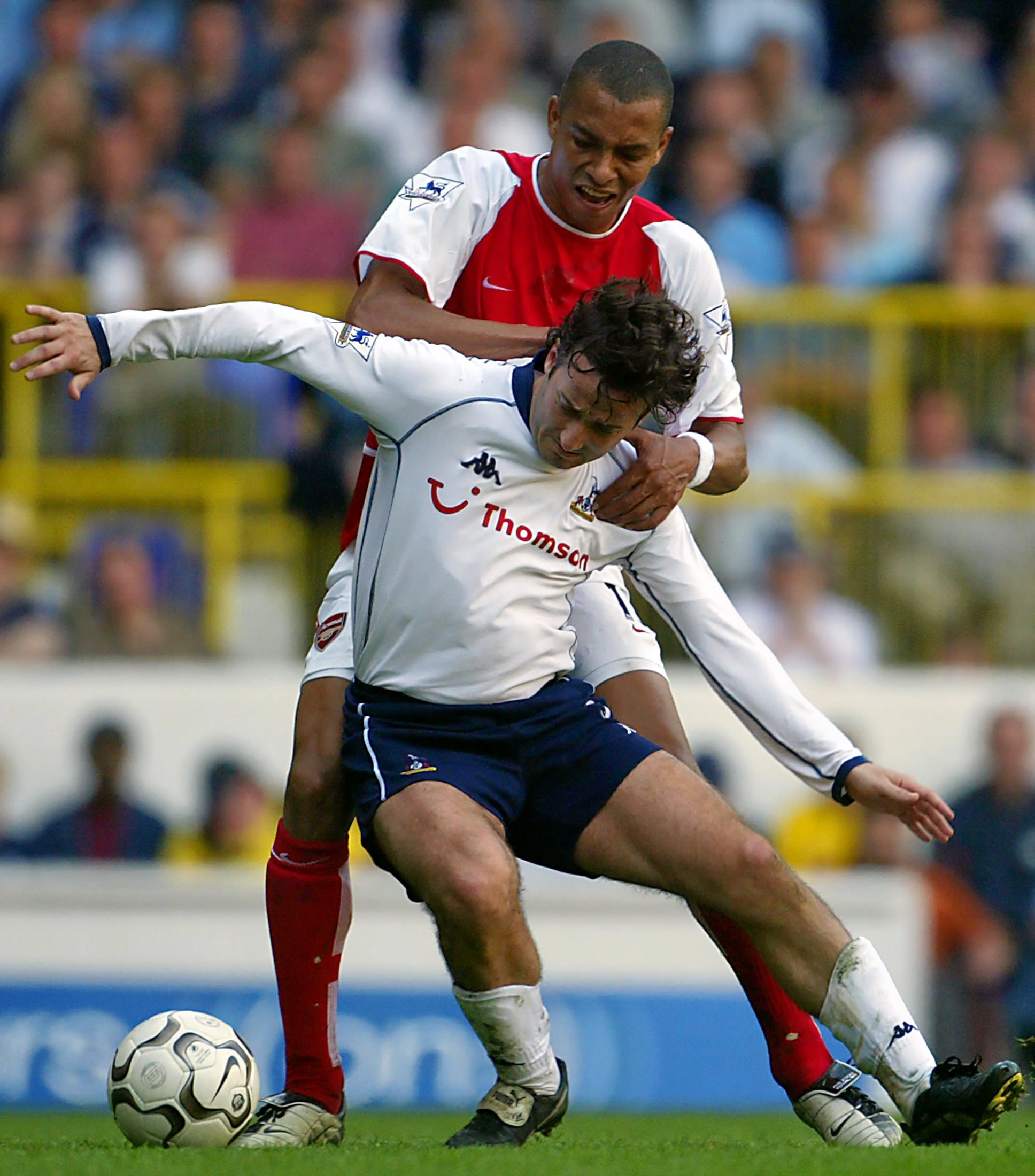 Do you feel that the supporters recognised the job you were doing at the time?
I always felt valued, especially by the manager and my teammates. Of course sometimes you feel that people underrate you, and maybe don't see the job you are doing.
But for me that was not the most important thing. The most important thing for me was to do my job properly. Then when you go back home, you look at yourself in the mirror and say you have done a good job. This is very satisfying for me.
I never looked to this outside attention. But a lot of people come to me and mention that, but the people who know the game, who understand it, they recognise the importance of my job.
Some people, when they act emotionally, they understand it more when you are not there. For me, I wanted to be part of a good team, who were really willing to win because in the end, I was going to be in the picture.
You had a great partnership in midfield with Patrick Vieira, did you get on well together off the pitch as well?
Yeah, we are friends. He's a great man and I love him, and you know I learned a lot from him.
We had a mutual contribution or partnership on the field. But outside when we went out for dinner with teammates or family, I would spend a lot of time with him, Edu, Dennis too.
We have kept that relationship nowadays which is marvellous because some people, they play together and then they stop or change clubs, they go in different directions, go back to their hometowns, and you hardly see or speak to each other. But we keep in touch still nowadays.
It's beautiful for me that we keep this friendship. The majority of us are still there, and it's always amazing when we have an opportunity to see each other.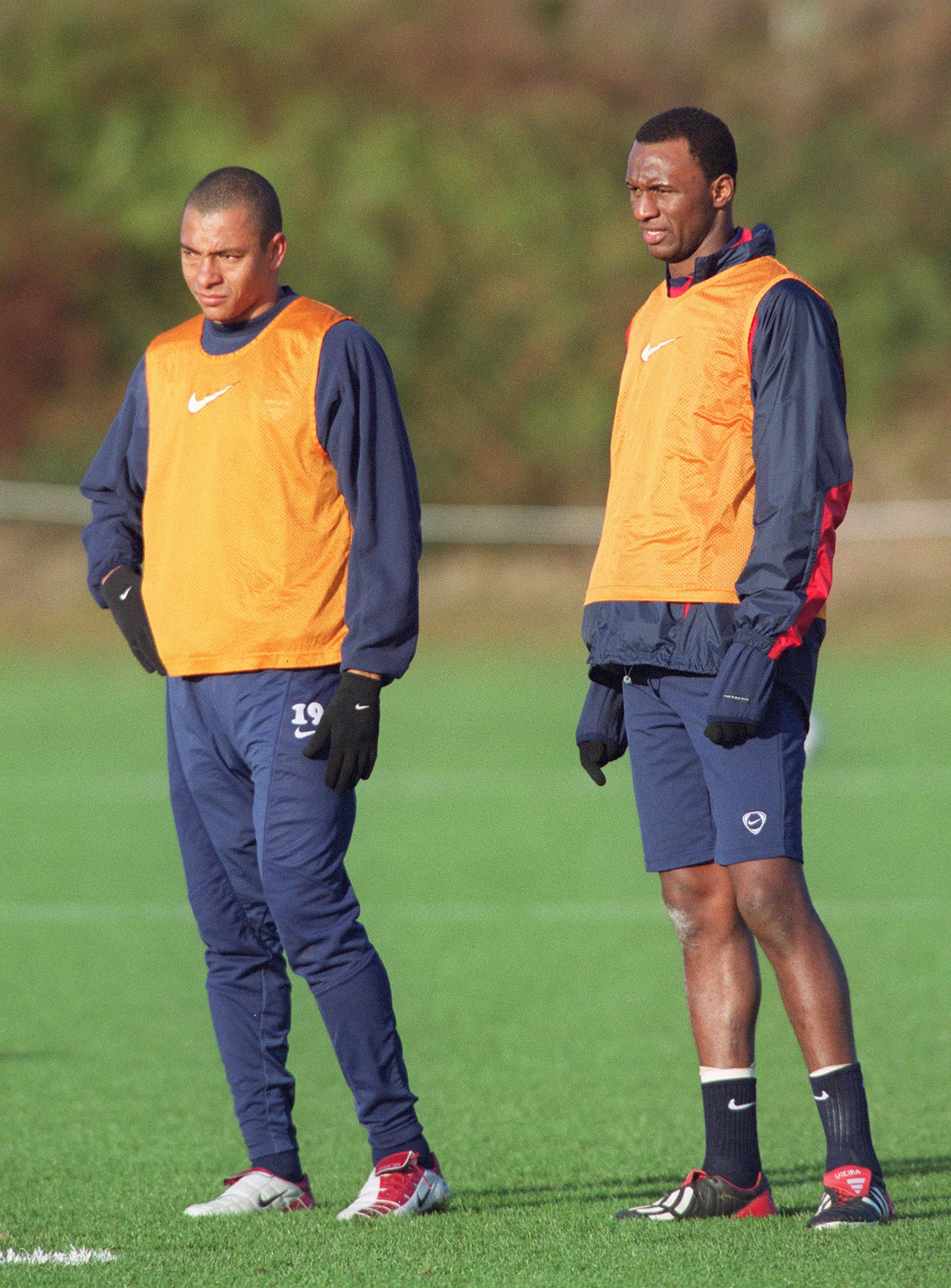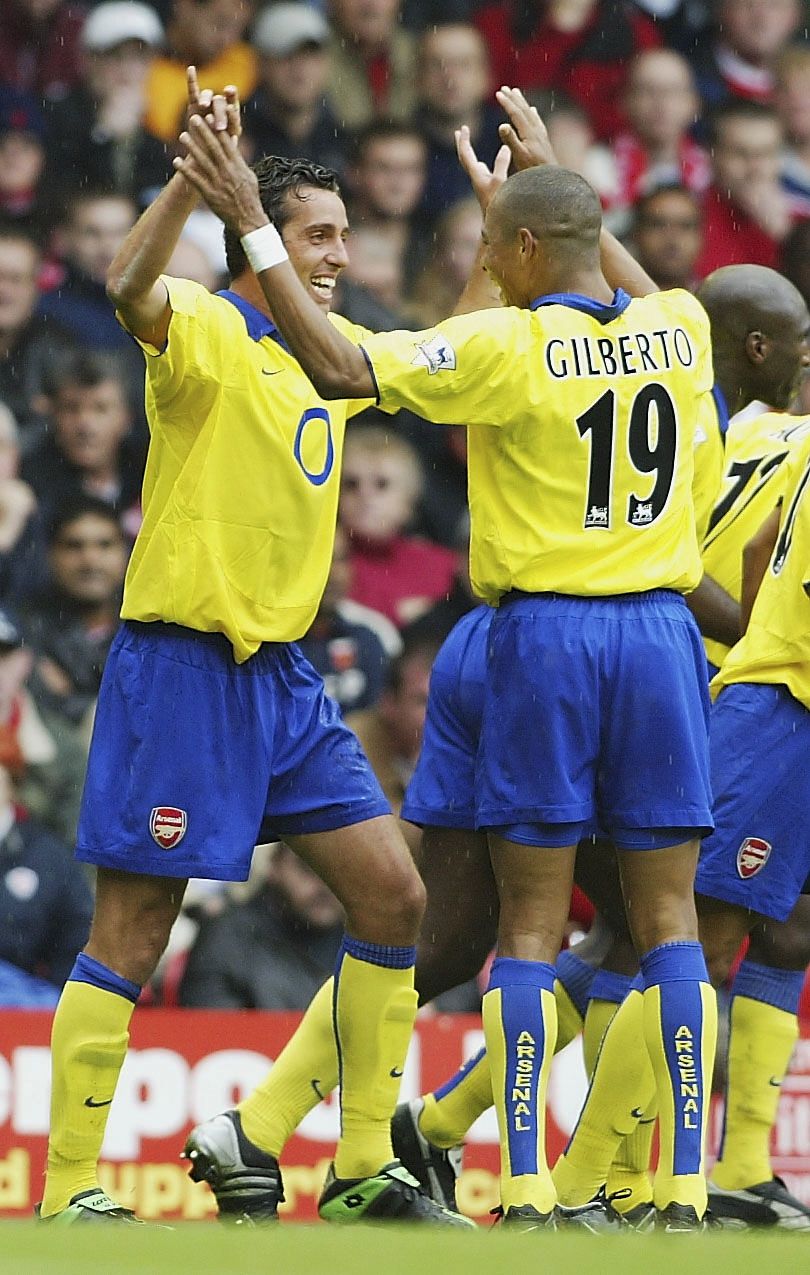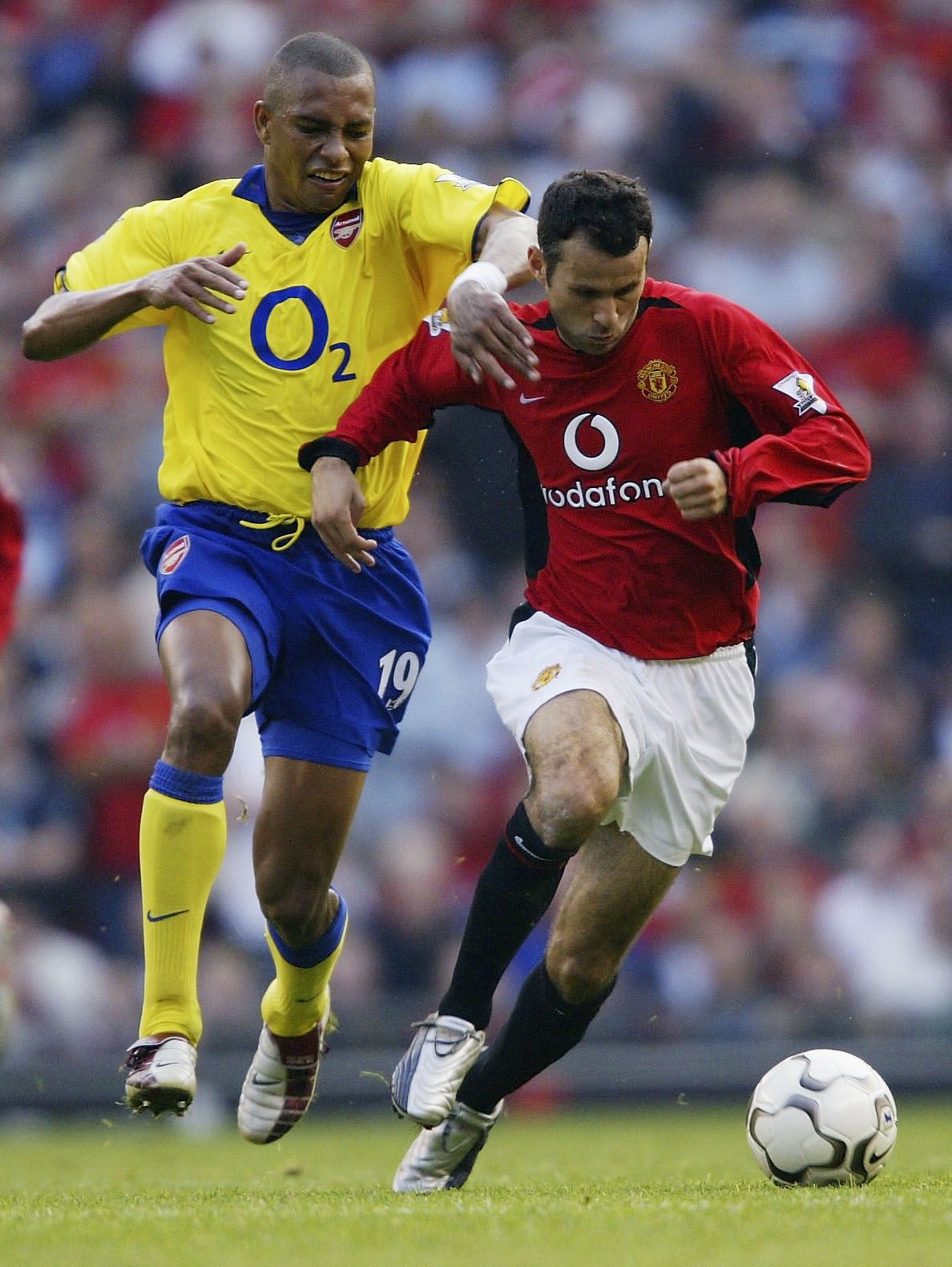 What is your favourite memory of that season?
There are many! Sometimes it's difficult to pinpoint some things. We had some tough moments as well, and moments that we could have lost the game.
The game in Manchester we could have lost, at the end of the season against Portsmouth, at home to Liverpool too. In those situations you realise how strong your team is. It doesn't matter who plays, everyone is there to face the challenge and not give up at any time.
I remember the game against Liverpool. At half-time we went to the dressing room and at first, everybody was quiet. Suddenly we started to talk and not accept what was happening.
Everyone was talking – Patrick, Thierry, Arsène. And then you see the spirit of a fighter. You know, we are on flames with just one focus in mind: win the game.
It's beautiful for me that we keep this friendship. The majority of us are still there, and it's always amazing when we have an opportunity to see each other.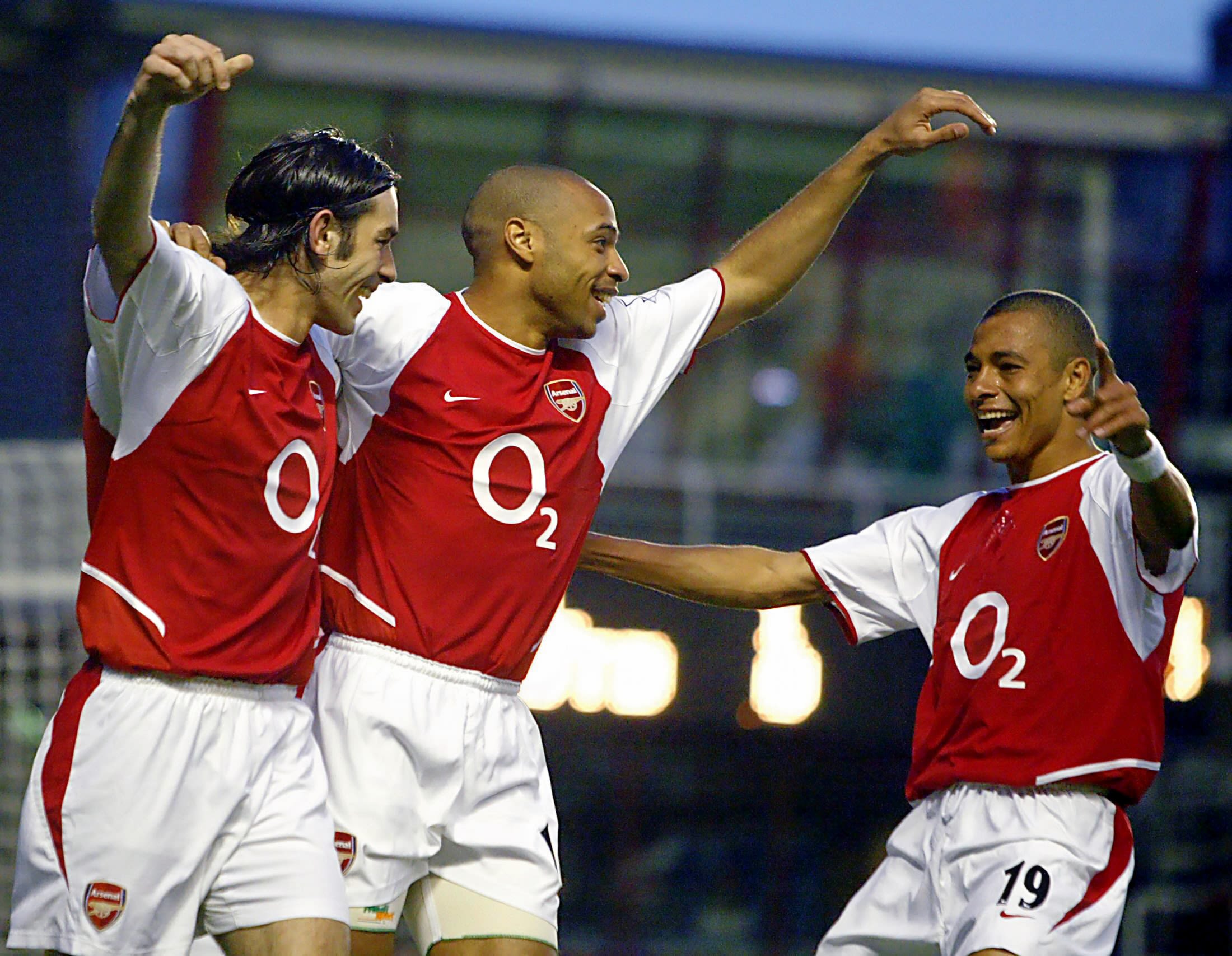 What was your relationship like with Arsène Wenger?
We had a very good relationship. At the beginning it was quite difficult because I could not speak English, but he was patient with me, and I knew I had to work hard for myself.
I knew that now, I had to show everyone why I'm here. I have to stand up for it. I had to make my job work properly because I need to help the team, I need to help the manager. I'm here to win and he guided me through that.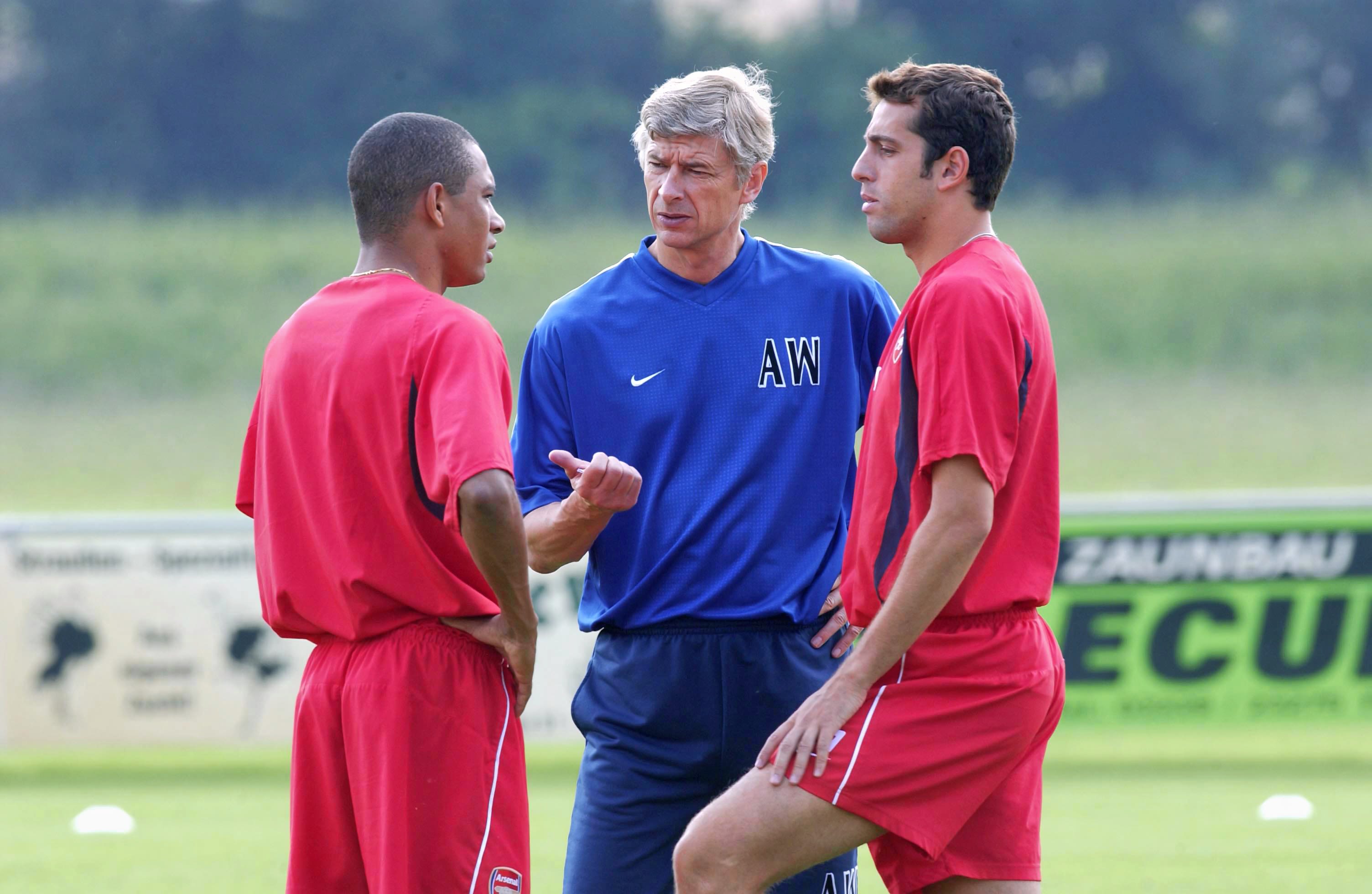 I remember at the beginning, the first few games I played, I was very used to the game in Brazil. I played on the side, get the ball, play back and move around. Then one day Arsène came to me in training, and said: "in England, you have to play forwards. I want you to stay in a position where you can move the ball forwards. This is how I want to play."
So I started playing that way and it improved my game a lot. I was turning away from opponents, it gained me a few seconds on the ball and made a lot of difference.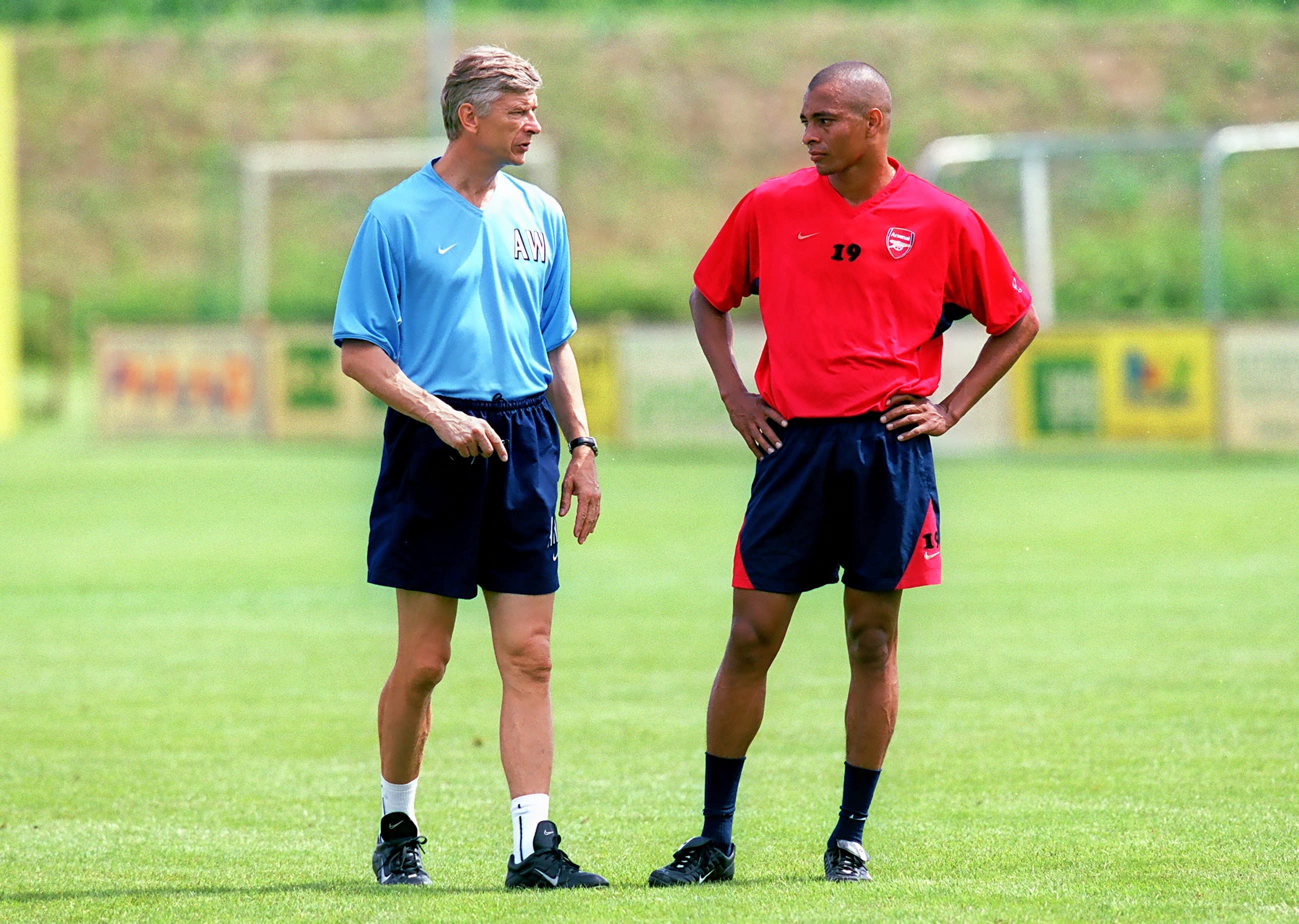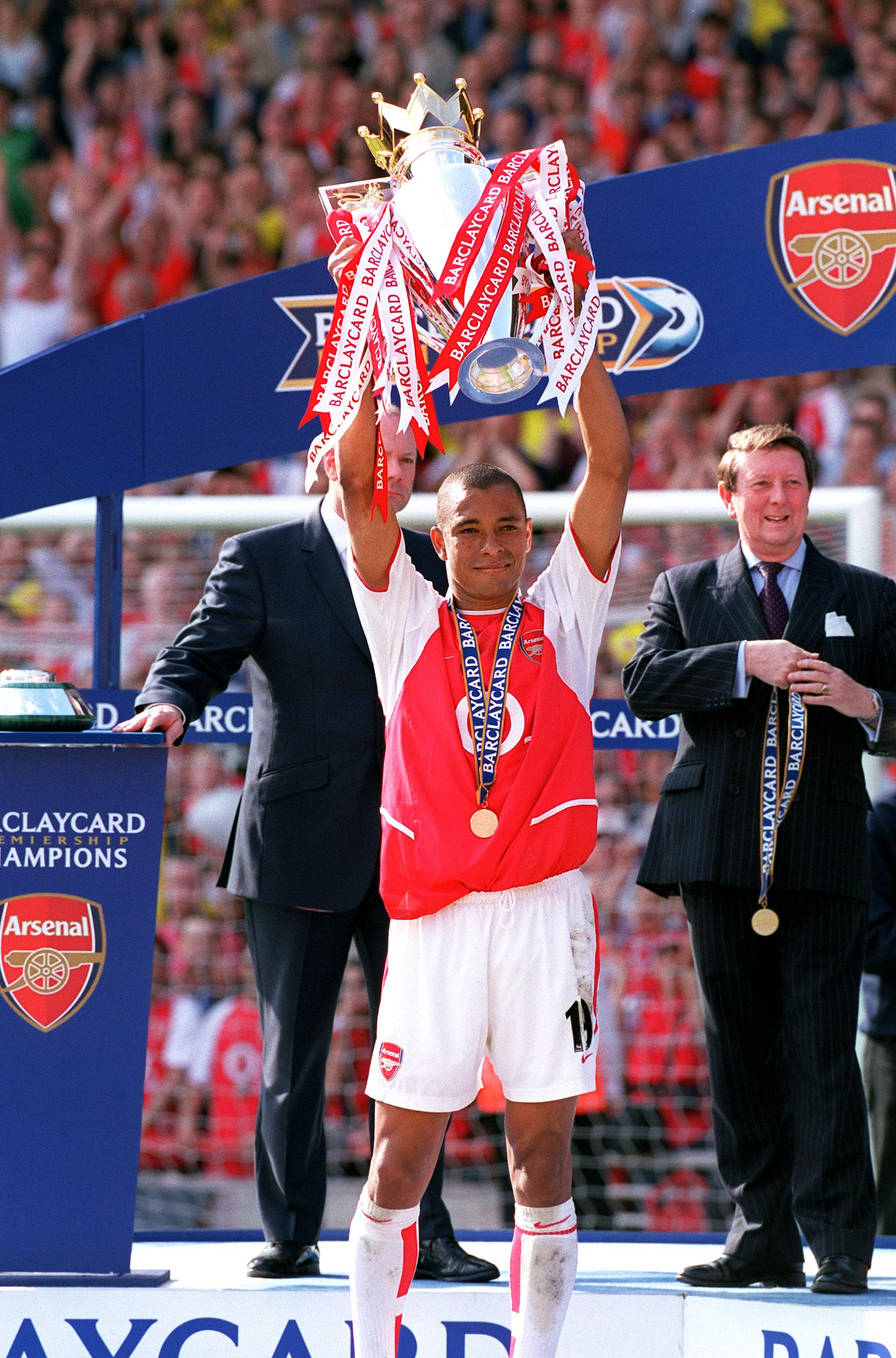 Finally, the Invincibles is an achievement that will live forever in English football, is it spoken about in Brazil as well?
Yes, there is a massive respect for it everywhere. People still talk about it and it makes me very proud to hear that. It makes me really proud because we know what it means.
Who knows, maybe somebody will do it again in future, you never know, but we will always be the first ones who did it. That's forever.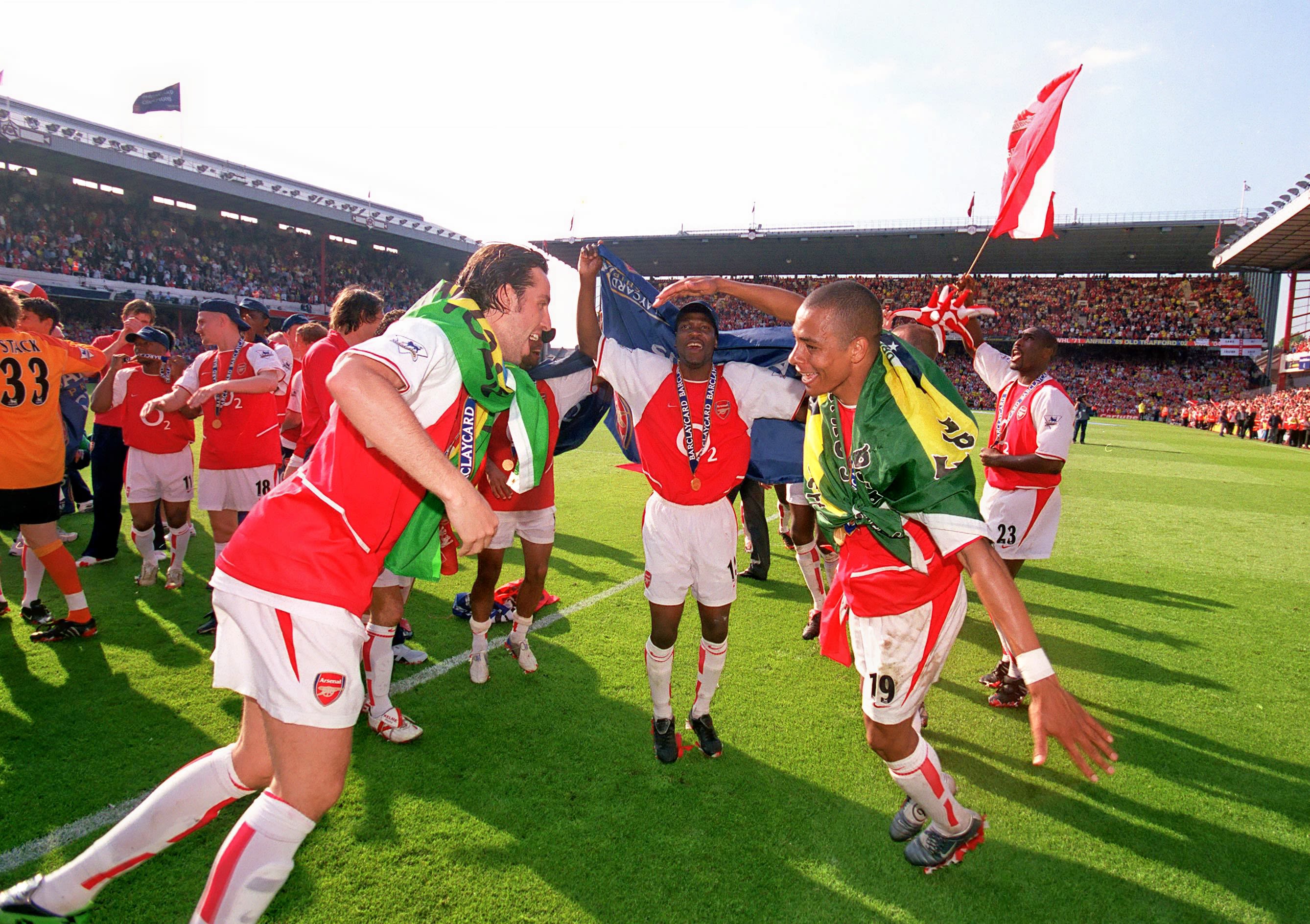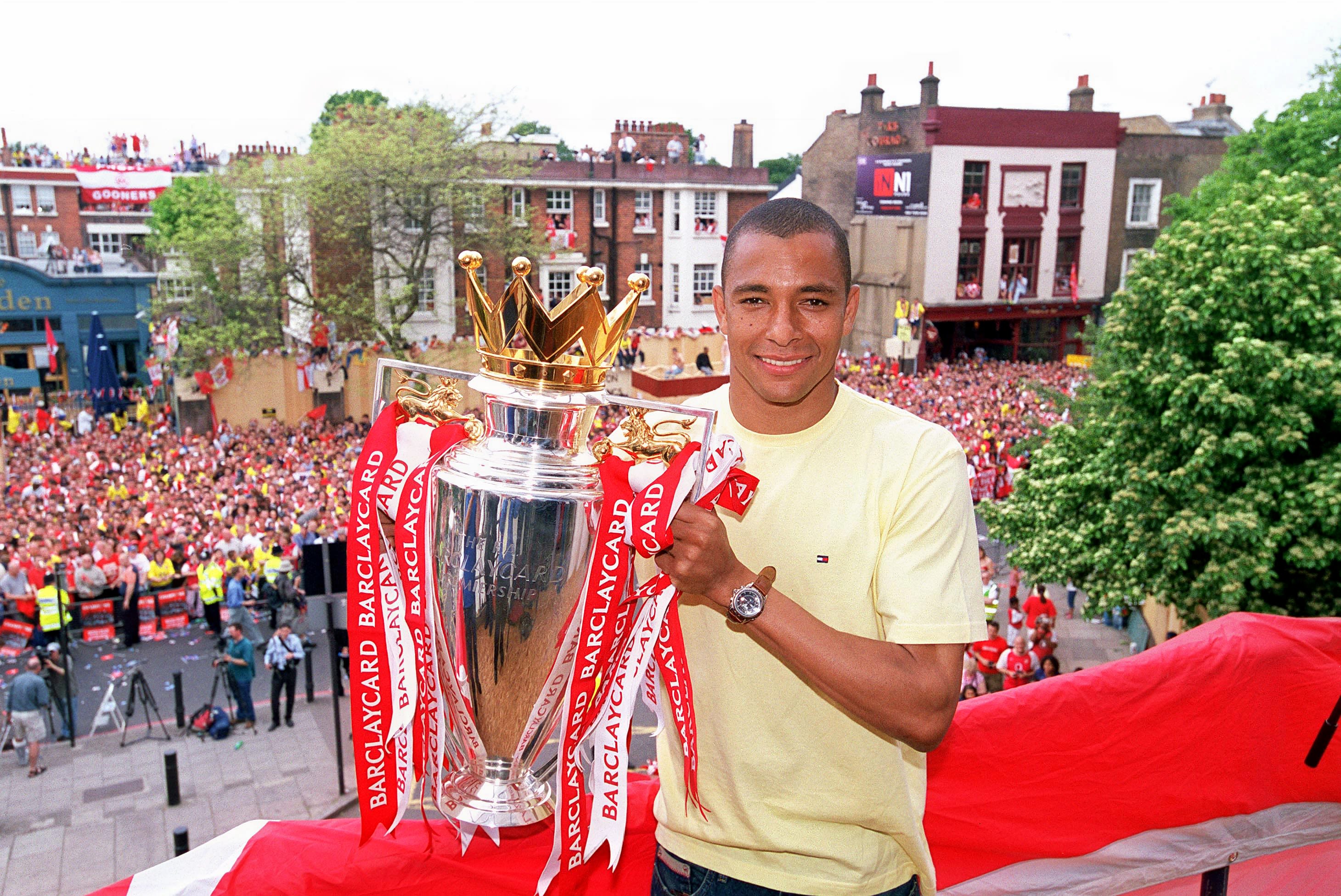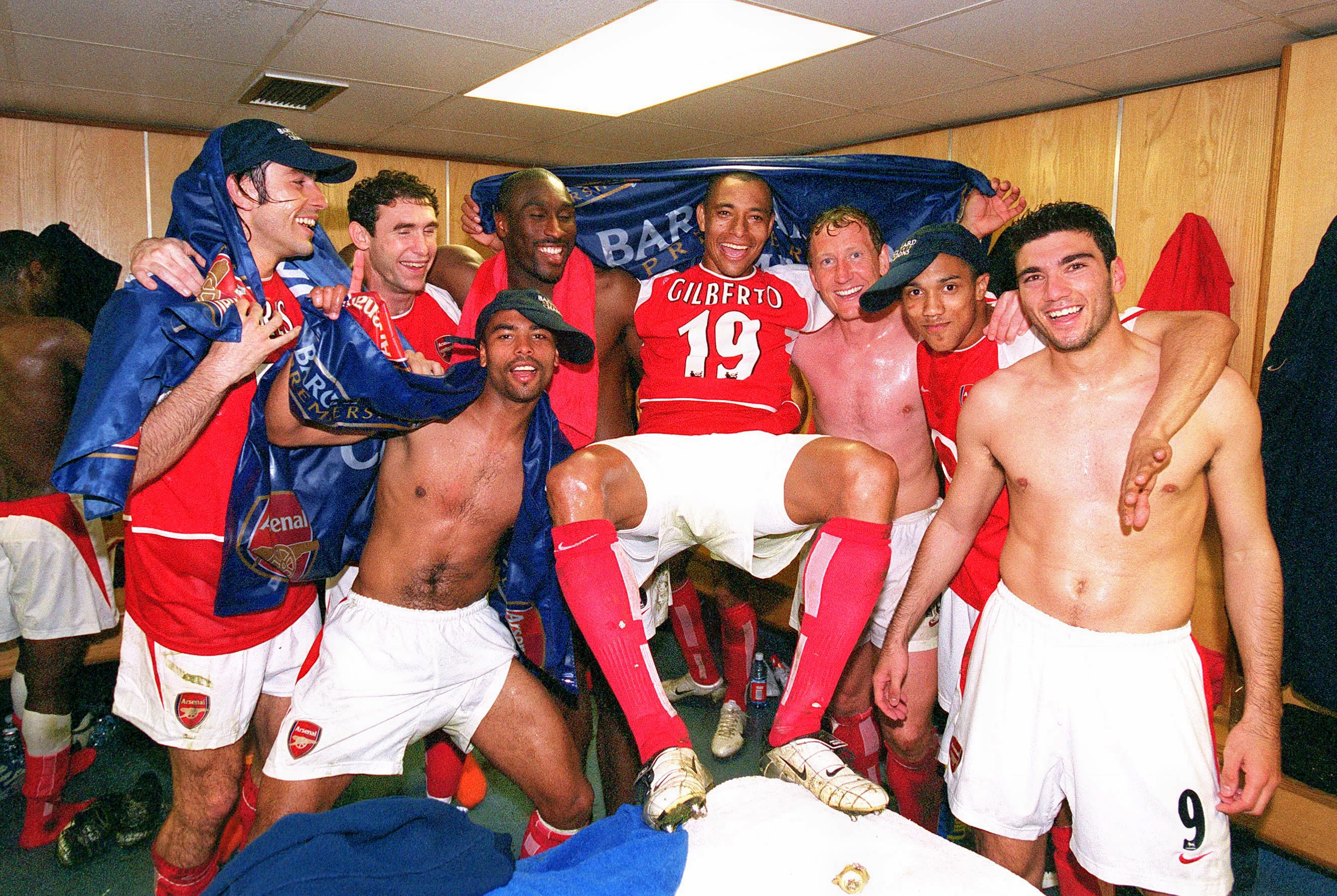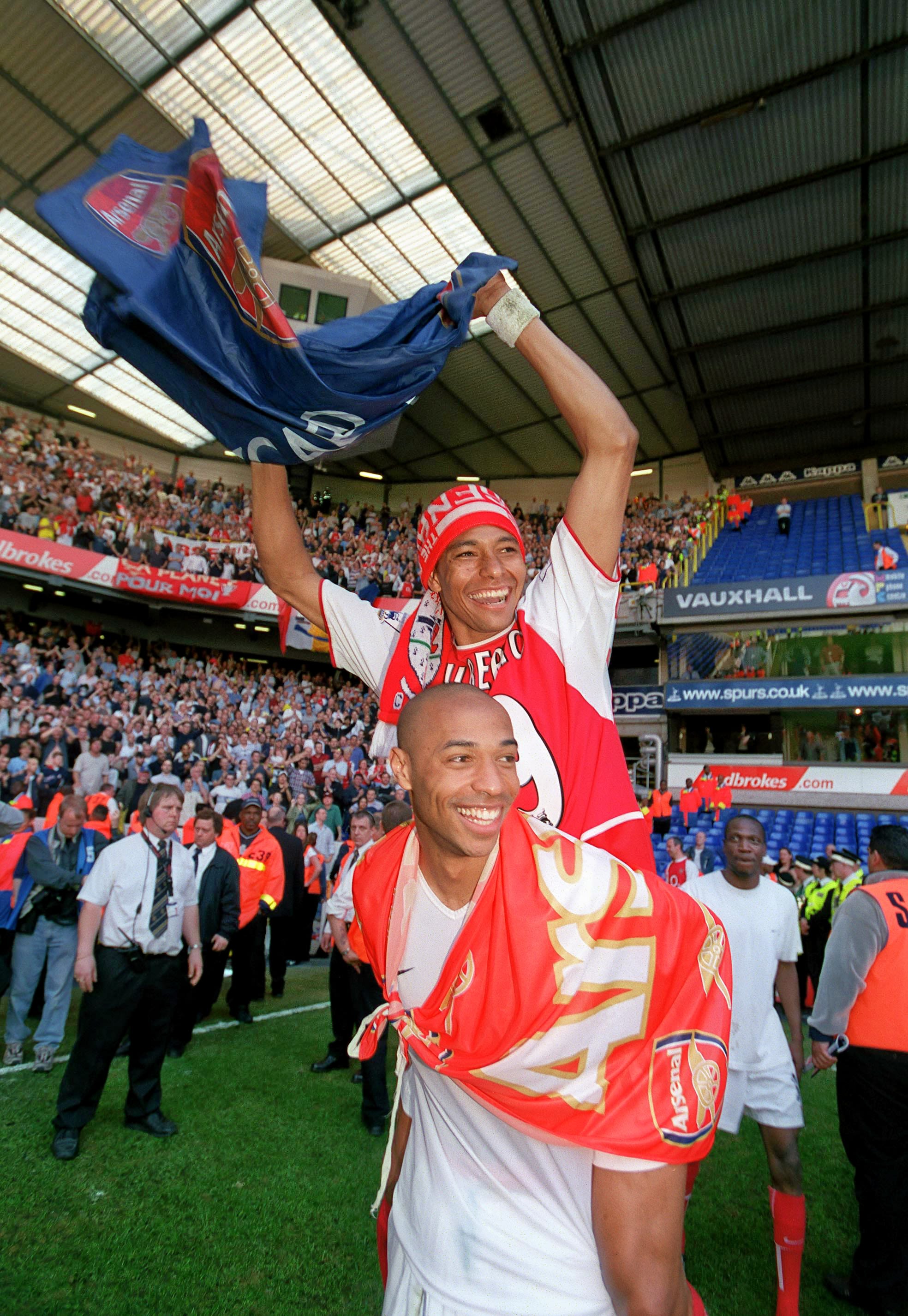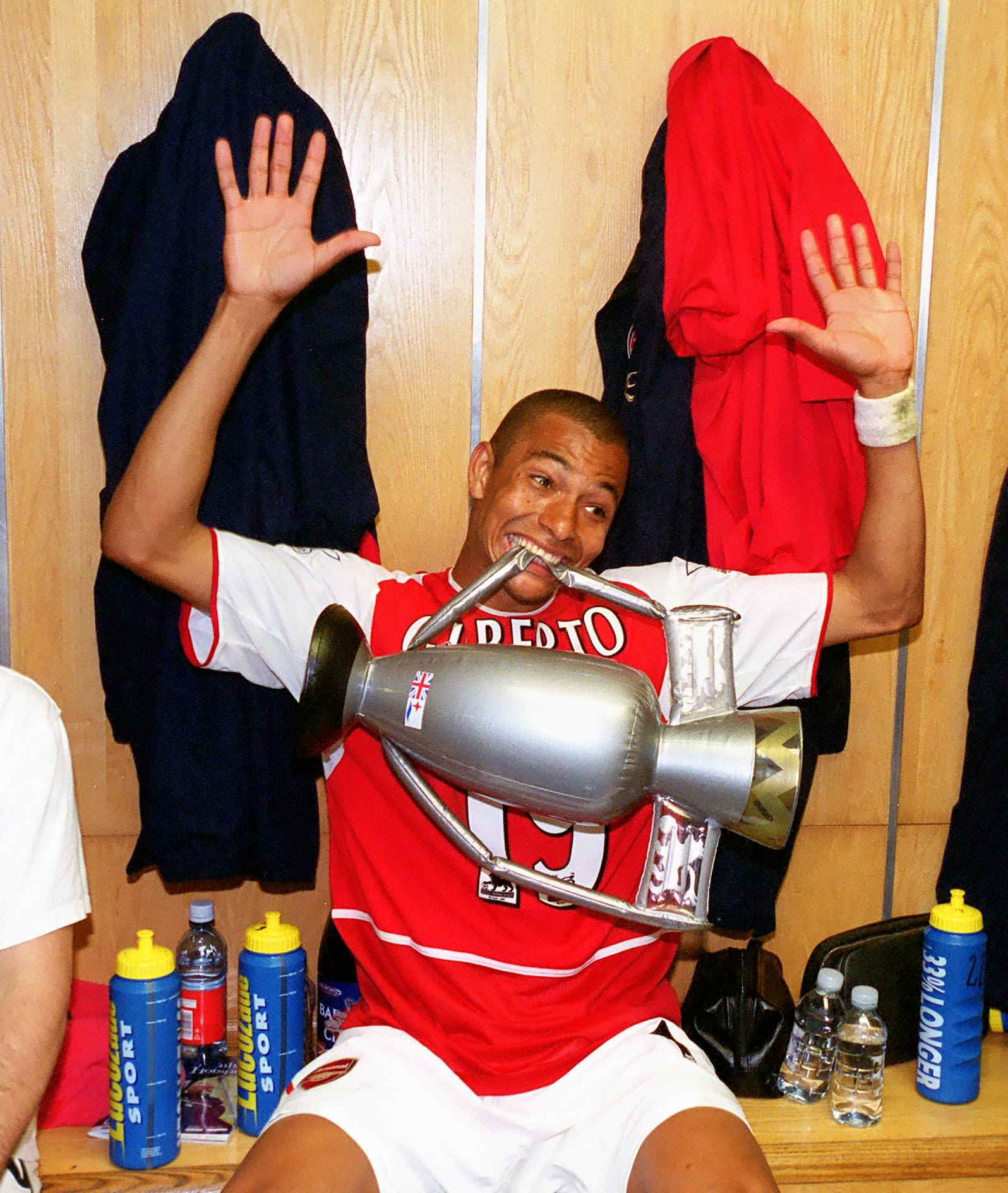 Item 1 of 5